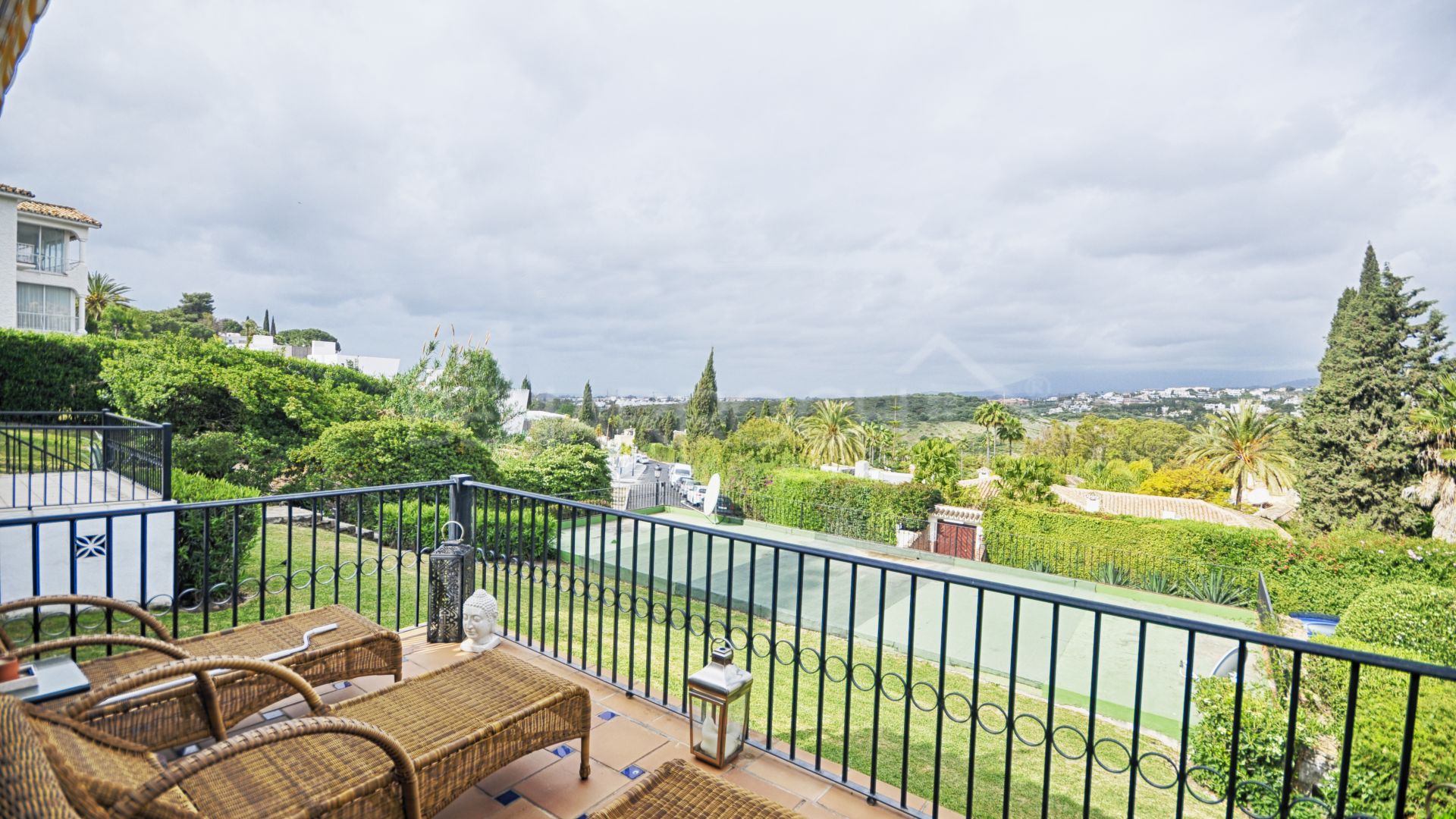 //media.inmobalia.com/imgV1/B8vEv5Xh_VThvnEqMx4G0ZxU_YC_pCgmETwWNQKyeMqLb9Afo_WSoi~kcK5mwaepLz96AHEmAzWJQblCNhundhnOIYTFLWoaYU7ya42fme_cAc7et3e4S_NM~1iJOCFTN8l9bULMJVWnM~_X7Sfxxsmt82zpZPVomKD_vA5In8ucGLJQG4msGyp1qONj5faT1z2T9Y0JaXjvyhPhbh7VskbC8Tq5lzaBiS73DiH8xeWP1Rknmds4iK9PzLNdECV6kQG~V5gcnU3_kuCT412hCVp8ALop~~MOe7FYAykIU3y1oBgPDh7oDFggCZj9SK~61SMtRw--.jpg
//media.inmobalia.com/imgV1/B8vEv5Xh_VThvnEqMx4G0ZxU_YC_pCgmETwWNQKyeMqLb9Afo_WSoi~kcK5mwaepLz96AHEmAzWJQblCNhundhnOIYTFLWoaYU7ya42fkIZr~Cjovg2U5rc00ixOLPlbhfkYSyk6B6kQJ36gU5b4BwtwoYQgZ7oSAF67QmAamBvmTFgKKHrXW0iS5xMRNjQxt8IdL~S8XqCQPciXrYrDjmMHJrOh64eWbiQ43SAwyWGRiGFzA3H~u4Tkphs9X7B3RIq7oP60Nhpd4KTyxEGIp9PYw~nxcsishaKMu8xhq3~9rKyBfp1dQtsZA9g2o7tc~jrAug--.jpg
//media.inmobalia.com/imgV1/B8vEv5Xh_VThvnEqMx4G0ZxU_YC_pCgmETwWNQKyeMqLb9Afo_WSoi~kcK5mwaepLz96AHEmAzWJQblCNhundhnOIYTFLWoaYU7ya42fynsa1pgulvqDkWEeumrQwJiaGHSYyTlMu13EuLRdTKPIjuo6MCBeMmVWFPMgubw5M5ENINL1~qTFtTpVwvfPuXmn8bB6n0oqWnGY5fgpyd2ZFRszb42uHKRdN_qDkw47V~mN3E2JJdjVwoTslGMLFukJPeJFiiSpi~AJGu562Qu6RACwgEkyDtkzItTRDkD0SbfhKFTBbZ07aRKu6XwN928PBmCacA--.jpg
//media.inmobalia.com/imgV1/B8vEv5Xh_VThvnEqMx4G0ZxU_YC_pCgmETwWNQKyeMqLb9Afo_WSoi~kcK5mwaepLz96AHEmAzWJQblCNhundhnOIYTFLWoaYU7ya42fnZCoBjYvPVqegNwA_4lugr9e5YEi25WKWE05Mg2NdozcjvFfUyUw2x_pQUVz0jUq9jorZ_MfpU~pWqTMC~sQmbou_SvgWiV88q2tROfairXaGKy8bV2osn4iFPcDLZ6UEYkCK8zAs8IuEYfO7YRvVuErSVBdYCsFFKdyBsjJpdwls4dtqiNqQ1jTCFbJ79bbzIXLXMs31192UPRvcBRhYhCr79I14A--.jpg
//media.inmobalia.com/imgV1/B8vEv5Xh_VThvnEqMx4G0ZxU_YC_pCgmETwWNQKyeMqLb9Afo_WSoi~kcK5mwaepLz96AHEmAzWJQblCNhundhnOIYTFLWoaYU7ya42fncyt9wXaIPUMNeOSk3pL0Mm1JESJ9Ii0lbAPc6BxWUtwNZ2KvSYpmqfwj9cO3FnUZKMd595RG6yliFmuSZ_8_TkeUzKBmSGGrw_pGCpmzNGzgw4azWLrwIHClSgoaVOvJ9RSwqky7btkPQr1ptcKfETFfZdIqJEGpZfC~_5pcMo_39ma_89tsX3Y2r3mNi0HyOAChfTlnY_o7lNXjL6Uef~oo86Qhw--.jpg
//media.inmobalia.com/imgV1/B8vEv5Xh_VThvnEqMx4G0ZxU_YC_pCgmETwWNQKyeMqLb9Afo_WSoi~kcK5mwaepLz96AHEmAzWJQblCNhundhnOIYTFLWoaYU7ya42fnBbLdSgFmF_illz_A5Wj3eucdzXTVdush3y7bwt2GSIsxD5Bw_uTfuX9F~9LZe4jlvNqa5xfsEedekjOTJm6Bc18~9ykY4aFljeQZM0nlprwxHHwJvJ~ADggkmFoCZZflH4psDnOoKEF6wZHWv7uXsfGpRvjO~rqslPC9f_fsQw~XJVTmEMXQeQTIL8Rcei50sqvuMwfTcWEDO0l8jD0vQ9MEX6U7g--.jpg
//media.inmobalia.com/imgV1/B8vEv5Xh_VThvnEqMx4G0ZxU_YC_pCgmETwWNQKyeMqLb9Afo_WSoi~kcK5mwaepLz96AHEmAzWJQblCNhundhnOIYTFLWoaYU7ya42fyi669xQTfiZlw6RmzaDPUrejsnpaD1Hhs8XR_dJtwsig5jiiEp8uEUNc1htYjjyBn1JTd3X0~iGIPJFYuB8zJ9MIHp82q104nlTQCXcu4Qe9eposEWoLmyv6wLb9z8Law54sFSs~KW~W48qxEizIB0eCuhg61kAAirG4Utqz~Y_Ea~zWety1ft_uoJy3XvLBxfLKNmDS0cNWn5MB4_3lq0Eq6MiixQ--.jpg
//media.inmobalia.com/imgV1/B8vEv5Xh_VThvnEqMx4G0ZxU_YC_pCgmETwWNQKyeMqLb9Afo_WSoi~kcK5mwaepLz96AHEmAzWJQblCNhundhnOIYTFLWoaYU7ya42fkS6gCmUk2C2u7abRJRTXgdcBe9jckXRTWPWWvzWUutGsJIvKhFudre_ul1QkWWKG05roDnjEz__oZb6zqZ5r~X9wTXLn5OW8~BzWdmcmWmSxMrmpjdwzMRc3mjqRwDMNdmBDngbSlE_HTlXIW8PV5qJQ6mPihQdMQ~hrzDxgimkypYIU2DseiSWlPJ7OOf_BlmZQ4pNzIIv8IlHrTpXUTLg5F4SHpA--.jpg
//media.inmobalia.com/imgV1/B8vEv5Xh_VThvnEqMx4G0ZxU_YC_pCgmETwWNQKyeMqLb9Afo_WSoi~kcK5mwaepLz96AHEmAzWJQblCNhundhnOIYTFLWoaYU7ya42fynr63RKXzyl2cFTdD1r0X4qx1mN0RvzYwJkn8WFMxvDzm47JMQgI2oTwGG59fJnAdmCaH4L0llZjhiUL909L_o38~73kAJgbFd_UVpluaKhI0ZDIhpF8JCpoim5AwYAMa2a43NSgWRSmLJtmd42MPlvyq~gVoBAKLnfNvklWNl2xwfcixKmPs7Q3WRd2_unmtqYAQQu6fOVgUKCJVVnKsA~jrgPmFQ--.jpg
//media.inmobalia.com/imgV1/B8vEv5Xh_VThvnEqMx4G0ZxU_YC_pCgmETwWNQKyeMqLb9Afo_WSoi~kcK5mwaepLz96AHEmAzWJQblCNhundhnOIYTFLWoaYU7ya42fnc3o9fUPLDIzsaCjREmmZdRLlmpOmQ52OAvcngerWSb6xIKgj_KbrpOxLbxwBEAtbumEk~OhCYSc5KAI5NeXzQhJZTm_Bt8LFnHskWJplBHekKaFdsv6XXOcMEk92KUUCpDwGEshXIe~uOtqewTZSTLmtGgHFnw2kgxyB084UGOW23WJhPzEDZttJaSltSgyRZQMzLQIFrAuSf0TnU3D2qdFOEQ9jQ--.jpg
//media.inmobalia.com/imgV1/B8vEv5Xh_VThvnEqMx4G0ZxU_YC_pCgmETwWNQKyeMqLb9Afo_WSoi~kcK5mwaepLz96AHEmAzWJQblCNhundhnOIYTFLWoaYU7ya42fnZRuZYdbpU90GsyorFddZWHZxfKVBC52Hu8~oFIbI7_2Z5r35CxpSlmebKCHPBHLRuTnQvruxJPKL5FOIAaiZ1BuCU0N2Lxexx8Y8zS0iVsLvvOdHya~IqHjlMkKBqkUShSMwM8852VSGprcakJsdM0phGqpugO5PN9IoYYBS_K3yJ0hZZs5JDjygpgbnVAy4IJz_f9Yse9T84UO~gZ1NneBVkl8zA--.jpg
//media.inmobalia.com/imgV1/B8vEv5Xh_VThvnEqMx4G0ZxU_YC_pCgmETwWNQKyeMqLb9Afo_WSoi~kcK5mwaepLz96AHEmAzWJQblCNhundhnOIYTFLWoaYU7ya42fzKBtuhs7QgehM1gejYPivSEmeuRBfqz3vqvIQnkYEeBuArmIHaRegHcnmZN~gvv5ANk_tiLf7f~mof0lEOkw2G0B4WQR2L9wJ4cP2zdGeWJXsIWQa3HKsBQg67Esn5nPCkD9ZUL91CamdLmhE82kBI1tjv3ffwd7wyLw5bZe5qeqVuLoGjuThQ_1Ym6lfLFlJgU7yudxwZdGp~YBSsLoJCvQmzv9vw--.jpg
//media.inmobalia.com/imgV1/B8vEv5Xh_VThvnEqMx4G0ZxU_YC_pCgmETwWNQKyeMqLb9Afo_WSoi~kcK5mwaepLz96AHEmAzWJQblCNhundhnOIYTFLWoaYU7ya42fm0EDU6TRwIww7~27RvrQjHxnlau1itKO~cZiDk9Hr5Xumtpgw2vN25WlaydrzJY5XwOvNrdGkY6IGF7qUDrDYY~uvpwVh8cZtx~PxUjdBbZLnXYGrT3sMAtBLLHz~6xCnwq1BfFgHxlwE0eSF6ez0N71eGNBu60~y4aySSU6ihg~wl6DPI6hKE8Hgn1XC1_Xn7f~c7FSfE74WEYAmCzeQ5A~DwaIKg--.jpg
//media.inmobalia.com/imgV1/B8vEv5Xh_VThvnEqMx4G0ZxU_YC_pCgmETwWNQKyeMqLb9Afo_WSoi~kcK5mwaepLz96AHEmAzWJQblCNhundhnOIYTFLWoaYU7ya42fy_BEmbiLyPclAnjeL0MhylvGMBag9gyn0ogfzAvRvT~VkHYkhTtFpCe47dVuGYqjlkYJqAjfITXocKX4RNQ9cv5MiVLKFaJ0_6qfLA7F5lMiJjrIpI9piWbsChhphUbYUBQ84iS3PznP4vZ5SKmPhHW2q2huv8yBde9gOpxIi2jIZw0XxlXkqGtYT9f5i2iMxkwyeGSmPtjFlLOMPoF3pg7lvS4Ozg--.jpg
//media.inmobalia.com/imgV1/B8vEv5Xh_VThvnEqMx4G0ZxU_YC_pCgmETwWNQKyeMqLb9Afo_WSoi~kcK5mwaepLz96AHEmAzWJQblCNhundhnOIYTFLWoaYU7ya42fy7LCRGTiOpqKTNkg8fxjl3GFNylT~zANQS1qn3uMyoSsnZ8YCDH8XV1YKYNCyxfs_xbtNajg_gJ~peDTmgpUxDoKsgGLA2LXTIWwPnTAbOS5HU29KsUKeAt4C01jkhNZxjoeurXa2tKN2JpvH3tkmz8hJ9eFnskIRKwaZZGwtRbffp_oUMUiL78vbtsYOojWUyafbHrR1l73W~QgutllEednDHDaHQ--.jpg
El Paraiso, Estepona
Ground Floor Apartment
299.000 €
Immaculate apartment with views in El Paraiso Medio, Estepona
Immaculate completely refurbished apartment with beautiful views to El Paraiso and the coast of Estepona in El Paraiso Medio, Estepona.
Located in one of the best streets of El Paraiso and within a small community of only four neighbours.
The property, situated on the ground floor, is accessed through a private street with beautiful and well maintained gardens. Inside the property consists of a spacious entrance hall, two bedrooms and two bathrooms, the master en-suite, a magnificent kitchen with a separate patio and a wonderful living-dining room with access to a terrace with beautiful panoramic views to El Paraiso and the coast of Estepona.
The property has been renovated throughout to a particularly high standard offering contemporary style accommodation.
It includes a closed garage for one car and outside parking area in front of the house for several more cars.
Within walking distance to the Paraiso Golf clubhouse and the El Pilar and Mustang shopping centres.
An excellent choice as a second home or even for year round living.
REFERENCE

208-01614P

bedrooms

2

bathrooms

2
built

121m²
Video of Estepona Area
similar properties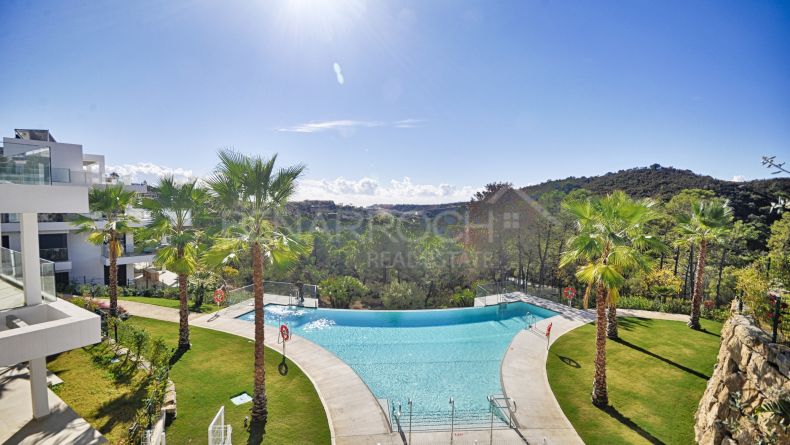 375.000 €
Ground floor aparment with garden in Agora, in La Resina Golf, Estepona.The property is distributed over two levels. On the main ...