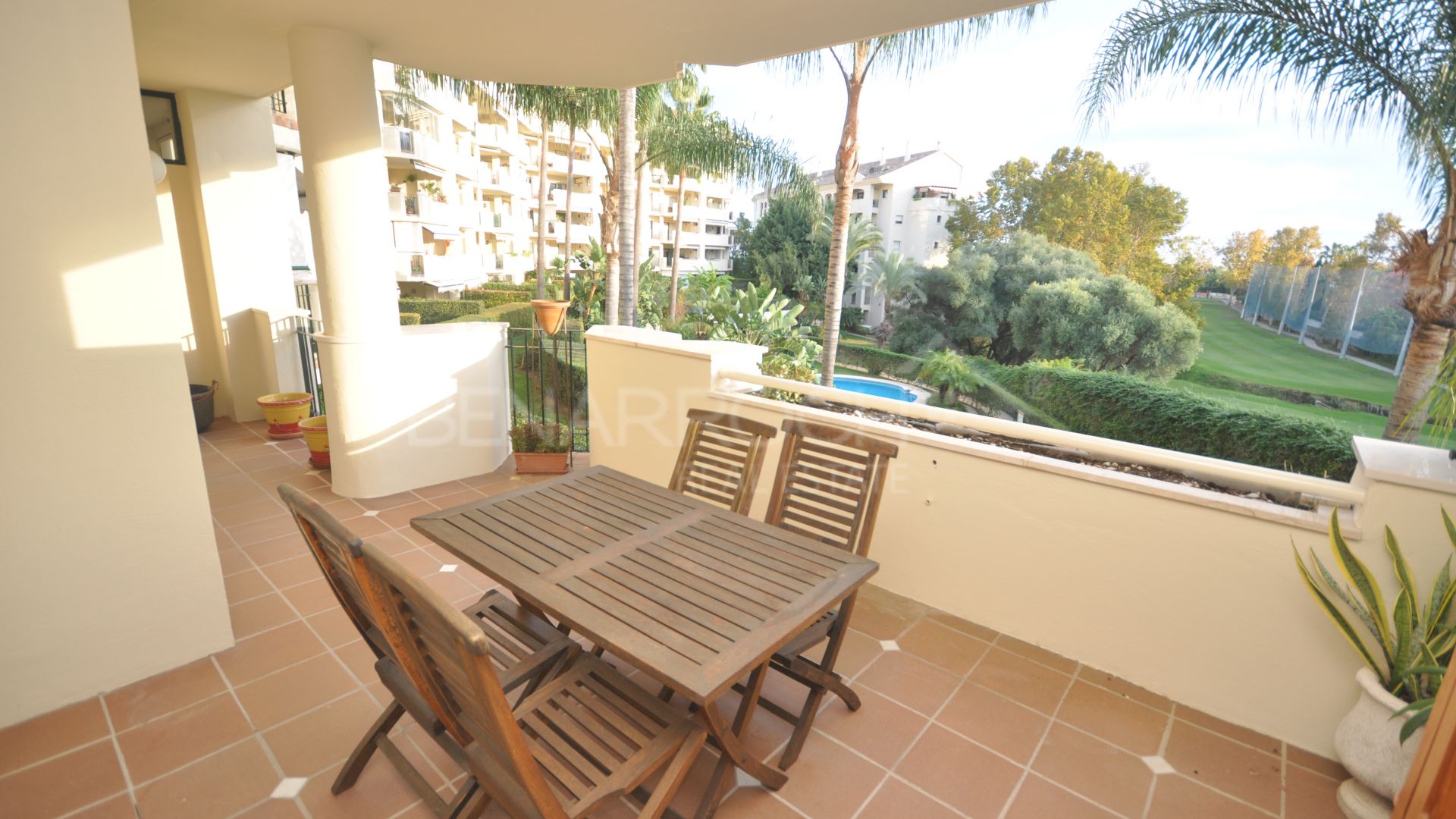 //media.inmobalia.com/imgV1/B8vEv5Xh_VThvnEqMx4G0ZxU_YC_pCgmETwWNQKyeMqLb9Afo_WSoi~kcK5mwaepLz96AHEmAzWJQblCNhundhnOIYTFLWoaYU1S6wZ_dQMWi5gRK2YHluchZvdkFQsA3dLzaiaP5iL83vC1h5Ny~6Rm408_SdHUB8Nn2XCnoqNn6FqM6foNpcRLzxF4AoKMkUmvhPoXnxLW2Rq9Q_a5O~GRNPCNw_b7q_QgP9p5oHYQG1nH8qG~U9PFLbJwz3EambeIhffEWVMzg5kfWeYoy03xgVbZ_JL7LDz3eZkv~~KJd4LpkENelxO6FMSaYYzj2_ykuQ--.jpg
//media.inmobalia.com/imgV1/B8vEv5Xh_VThvnEqMx4G0ZxU_YC_pCgmETwWNQKyeMqLb9Afo_WSoi~kcK5mwaepLz96AHEmAzWJQblCNhundhnOIYTFLWoaYU1S6wZ_IxUiLyR56Z9nCd0xWZviXd~UyI6UYcn37s5Vrrko81Qa6bNXwPhE7jNRbYuBMgjZ18KCCHMF3GWKv_c_b3FitV5aHdMxPcZZXSHtcxHhIFV9~kdKHbGulbAn2u6lehaJjNRCGppFQizYIgHgolvfkoSccAIpV5cW~VotrrT~d9OSCemI~uVkahiJDfjJGf9AXFg9vISdUmObTXP6iamHMhHlaM_NHQ--.jpg
//media.inmobalia.com/imgV1/B8vEv5Xh_VThvnEqMx4G0ZxU_YC_pCgmETwWNQKyeMqLb9Afo_WSoi~kcK5mwaepLz96AHEmAzWJQblCNhundhnOIYTFLWoaYU1S6wZ_dpC9c1uY6quxfGrdtS26es4mSk7IjxYSpbJZZm8YZ7ZQcDxDWqcNNdTyo1HUebd4jMq3NE4Y8wezO69ixv0o2DJZSEhlDFaVENVV48H5CE8LTYHYfXRQ5FL~1v3tx2wOby7MWIc8slsRCe0n7a8iGJm13PcjNjexOEX71QSyJ2Fzo4BMFORgBJjX~sMLzpTGAW28zmGlOcI4yVHzdJ7icPCRjfdt6w--.jpg
//media.inmobalia.com/imgV1/B8vEv5Xh_VThvnEqMx4G0ZxU_YC_pCgmETwWNQKyeMqLb9Afo_WSoi~kcK5mwaepLz96AHEmAzWJQblCNhundhnOIYTFLWoaYU1S6wZ_cIbzPSpMoC8U2im_njBChSr11XUZimnrjR59gbXPkVyYNCSdaAwUAwaP__~3EFRxa4dOcUqFQlM3BxzBkSlnv84pZPFUua6E_WpsRTkc1iLrzU5iuxMW54m1zJu~hDZRBctmH1Ie18T5jn1nKGoHFOT4HLGUwZkf6gzRsFfCi0s9GY92qnm9Lg5kjjnCZRS2RshXRoq_LjY25E18MyEAdAclMXbaQQ--.jpg
//media.inmobalia.com/imgV1/B8vEv5Xh_VThvnEqMx4G0ZxU_YC_pCgmETwWNQKyeMqLb9Afo_WSoi~kcK5mwaepLz96AHEmAzWJQblCNhundhnOIYTFLWoaYU1S6wZ_dQGxsPXrVQ18rcSbjyTFKYTJbLB85Yz713g_Xn4m5h5Gq7Twk_HBxBSppWt2UbSK1LL3kTF702tvT4B4GdSfDxfPLDTFKTe8rOhuOYg0j_mX3N85HEX6I4pX4hp0mAyXKSvjNtbe7AOeEma5I1~qdTsseXdgt2gFVJ8vU98UUStVqVF7SsxGAlBSOijrYJ8aphvrEni_tCm2FTvuFU~3rQlFfswqyw--.jpg
//media.inmobalia.com/imgV1/B8vEv5Xh_VThvnEqMx4G0ZxU_YC_pCgmETwWNQKyeMqLb9Afo_WSoi~kcK5mwaepLz96AHEmAzWJQblCNhundhnOIYTFLWoaYU1S6wZ_dVGWcq7Y~8xV_VVmN~hHrfXvS3dj3pfMvxq6w5Ci5YQzVV3C_c_gdte~jKfz1pOwbyduoFcJvWah~aTjPRwdO7m4wj6Nz2t1poNDZfT~innRFwlaQSt8w085Pis5ud3Z31YsDbRswuLHi~rXmGpz33rWci1I0_fNnmxUJ9Gd~TGd7AqE1Yl1EdnyO0RAUupZmZEwMVHRHOjOoKOO6c1Xg_Bzl~kkrw--.jpg
//media.inmobalia.com/imgV1/B8vEv5Xh_VThvnEqMx4G0ZxU_YC_pCgmETwWNQKyeMqLb9Afo_WSoi~kcK5mwaepLz96AHEmAzWJQblCNhundhnOIYTFLWoaYU1S6wZ_dIOwz_Lfh5WnrNXA8nq7D9WQ6VXom~7E_NDG_1__gTu_TqQAhtskSBMLEhctRxBL007uN~sJRV3fbeEA2RnP3yP2A_QgysFKYOcRLVrtNM46W8O7R~6IBJWxLe9jcGwf5~nMITxKESsP8cF0QVHrVQbfIS2hZaa3szHlLnvWFqrvBnERfLaaqpV_zfQLRoItCnpOKjZJlZXBGhbtCfjTeltivolFmg--.jpg
//media.inmobalia.com/imgV1/B8vEv5Xh_VThvnEqMx4G0ZxU_YC_pCgmETwWNQKyeMqLb9Afo_WSoi~kcK5mwaepLz96AHEmAzWJQblCNhundhnOIYTFLWoaYU1S6wZ_dNPbLtrXuchEYwTQWQH~afnsDR~XLxSpLNFo_vPwunAu0gN8tb3TTUf5y5C7RGEDGK6TWZFTVPkr3Lq3s8MLCbwxzOKU1Wj4sZLFWURUxTrB~0gdDlFiU26xjN~Vg~U~7tXAUxq1gXwTFOs6rN3rxXKn8JgoWqqUEr4taSN6jTHZIWYOrOsm_ktkDJSLZYA0wAAKaMGUPS1LkB9MPWj4klUPNbqV3w--.jpg
//media.inmobalia.com/imgV1/B8vEv5Xh_VThvnEqMx4G0ZxU_YC_pCgmETwWNQKyeMqLb9Afo_WSoi~kcK5mwaepLz96AHEmAzWJQblCNhundhnOIYTFLWoaYU1S6wZ_It~ZiZ4i216qWloy~kJheKgn9t829E~MZqdyr2rlrILE2NmmGm~voQAlYG_FW0XKtb~78bPCZ5SrXB6_9ttCOzl_ApH4VJvhm_YENbVcGr8jy~jjiTuwvd5bCp2~pnnkE53UpTK1t6QXOw1PMwl4uOvllSGI5O6viCDdA5znYDgcqH6kBiVPQXNTMzxbk~zzFjctXkW~_xFbChk3RWNzpl2ZWOqiEw--.jpg
//media.inmobalia.com/imgV1/B8vEv5Xh_VThvnEqMx4G0ZxU_YC_pCgmETwWNQKyeMqLb9Afo_WSoi~kcK5mwaepLz96AHEmAzWJQblCNhundhnOIYTFLWoaYU1S6wZ_cjCsyTpMoQ672rmAItqv68fznH9b8LoB8Egl1WjCB9KZIL5EYQQj6vQspPbhEb7hHrP4xHtLhKeTIAeykQVApVPMNh9Y5JB~JUBrgUcXD5z3zblFheo8mCf0OqdsxQdrc9Pj9bhWafRC3_gnnNNifXQ9ljy0CrNTIonjiJLuztocByAjvpBkTW26s9g5ne9uxFeUwbloH9~UAOTiPhxoiJzVqnJEag--.jpg
//media.inmobalia.com/imgV1/B8vEv5Xh_VThvnEqMx4G0ZxU_YC_pCgmETwWNQKyeMqLb9Afo_WSoi~kcK5mwaepLz96AHEmAzWJQblCNhundhnOIYTFLWoaYU1S6wZ_dswTn6vlC_hQSgBj2TT9cAXf1aiGgxdGO32NarCXhr1JbMMkJ0pHCt4xM~vdSCpnb8T0QevwRZnqIi1E4CwGl8_XShgUfxyNSvCKooy2wI7s_asa87utyX_Zm1R~9H6i_3CiLmKH9dH5MKoCRDgz_qVfShxJmsovzgg3WhADhZToBDPOv8GuFhYriDRuLWiUFL~dE_I2vN9dpPValB2si~a0~AJKFg--.jpg
//media.inmobalia.com/imgV1/B8vEv5Xh_VThvnEqMx4G0ZxU_YC_pCgmETwWNQKyeMqLb9Afo_WSoi~kcK5mwaepLz96AHEmAzWJQblCNhundhnOIYTFLWoaYU1S6wZ_JbfArcOoQ0io9vvPDm7oj8VjctZf0gOzHlovt0cmtAdFrXZco8ehOTX9eDxZ1o~1Sm4QjRBN6kHmRxy31jXO88NZuuTLYOBoNox2seLykD~6Y42LGWewBKVL51x5nsiefEsUOTie9ud3kew_8VF1evih3sH76QFbIp7UTWbNkFwQwioQU~gpEzN9hbmaMep3wJYEgci50St5BYhBt8RtSf8ca8aAfw--.jpg
//media.inmobalia.com/imgV1/B8vEv5Xh_VThvnEqMx4G0ZxU_YC_pCgmETwWNQKyeMqLb9Afo_WSoi~kcK5mwaepLz96AHEmAzWJQblCNhundhnOIYTFLWoaYU1S6wZ_d7QjWZDCiHSV7IkiSrjdjin4Ou~i6pPTzYSAw95gv~HBrluL5xsGraBuD3o1dtQapdiE1ruEE_xvYXiZJ8iYUJo3bMpikFfiwzLNnpxFfC_InskrP84NpDOQxxEC8iyNZQqnrlQXi7rwQUUHTlM76pdrrX9nvNQhLhTgqefSbx4vsz29VU0bCuUlgwfDtFwoklTkzQoTMoEG2NvkAC_dZjxz5JtvcA--.jpg
//media.inmobalia.com/imgV1/B8vEv5Xh_VThvnEqMx4G0ZxU_YC_pCgmETwWNQKyeMqLb9Afo_WSoi~kcK5mwaepLz96AHEmAzWJQblCNhundhnOIYTFLWoaYU1S6wZ_cwnHLOh2Q5q_X7S1C3lExg4F11YQdTfuqDV3AVWmLgtNpXhiSvyfBowcry5UhG6ZN4VaWdWsg84VMvz9QlzT8fICkUiEw3Q9UiZnlHYP0eoz_vk9l6aFr53174scaY4IOU4xHZ7ZkkwW7jnNDsOneQJNcbMrYRZ3tdbZPPSIM7R2gA~HE6xTlUg~wMGyM7146Ic9wbQaKlwfa2e3xiLZvSMr8Okt0A--.jpg
//media.inmobalia.com/imgV1/B8vEv5Xh_VThvnEqMx4G0ZxU_YC_pCgmETwWNQKyeMqLb9Afo_WSoi~kcK5mwaepLz96AHEmAzWJQblCNhundhnOIYTFLWoaYU1S6wZ_I0GvjcYuWUpZ07PVbw9lT8AHrglSyFQffOFHCZgc7Lt5btQfAP4uhVL6yVxwzPs7nbM13aa31K1Pt9mN2AzMd6WArDQL2As613Gfxlxulf8vRxKDTB4YESqcIg8Qhb4r7zVa3yAmQpvz5YUArtq5L0zOvwG6NX8myLIV5QZXALLGvsfaufOTCYg1yk22r7~Eo1nMp_YHQwbMCbP5Hc~E17A6~QJIhQ--.jpg
//media.inmobalia.com/imgV1/B8vEv5Xh_VThvnEqMx4G0ZxU_YC_pCgmETwWNQKyeMqLb9Afo_WSoi~kcK5mwaepLz96AHEmAzWJQblCNhundhnOIYTFLWoaYU1S6wZ_JAkt_Ys3W5y1SeRK157ebsinm~ik5LB9bTGjy4bJWbSeWtKvG3XRO50QrtI0KNAdnjUdz071u_AMvA~ceWHAV~QDknmbEVbfnF51XmwU3jJQDqfmxwHLl4rwhLp3ZNhxDQt0oP0gcs3fQRYAbIUuLI0RPCMxX8L1Dt0CH0XxAji1KYig3T7R9Kum49D_~8OXGNQj3aI~z2xWcHXq3pePcrpB44KIyg--.jpg
//media.inmobalia.com/imgV1/B8vEv5Xh_VThvnEqMx4G0ZxU_YC_pCgmETwWNQKyeMqLb9Afo_WSoi~kcK5mwaepLz96AHEmAzWJQblCNhundhnOIYTFLWoaYU1S6wZ_JexCKJjryU_fN2OedVBNbD~AU0xMdIkvFdHBLHQXqNnKtwg6rRcejsUt1BDj5Jx6uXjwS7H8Dlsc~mvm4r2yLHZEMMoBQaHNgKy6atA9wLCTFX2yCiiwmkOE7He6qDd__sciy_vwW2ObLhoZYD7~_b7cJU6LmTfLyY2mg4SiK0C8mrBk7thq5WeTV4indTgH982MDenQeKBytZks2udjemQS05cdng--.jpg
//media.inmobalia.com/imgV1/B8vEv5Xh_VThvnEqMx4G0ZxU_YC_pCgmETwWNQKyeMqLb9Afo_WSoi~kcK5mwaepLz96AHEmAzWJQblCNhundhnOIYTFLWoaYU1S6wZ_ds5Ik2nQIF1ezf78OdDf~0bsbFNFXW~rGeZEfNs2yvNWrwmIcNuHBOYvNN2F6ObMXsP50Fx~F90ZmbH9pYU32PP6tklkp1hQgs9Mh5sVYCTOz0EDsl5fCHhGhTjmb9GO5fWq_Ar_HR4aftvDWbG2qHKrSkshTq5s9NvslxDBCx99FZ5qVXO_MQ1iV~QFHEcCBrUZqYJ~So1IrFxKLV2jEtdUIL~GWg--.jpg
//media.inmobalia.com/imgV1/B8vEv5Xh_VThvnEqMx4G0ZxU_YC_pCgmETwWNQKyeMqLb9Afo_WSoi~kcK5mwaepLz96AHEmAzWJQblCNhundhnOIYTFLWoaYU1S6wZ_IBOGMusTU8ydjU6UVlGOhwXeo22RO7M3DCjI4VoQzF3SL7PLMVko1w6iZxEExHW3_9llgPQiPGJlpPsh8umBciot75pmrUb4Oo94DIYz_Q6GhbBLE6e2Va7_m_wSQrGdHAiqfJw9VeJBK0GhXFbRealJVHrV4pdo0ZzvU_7wVDib2tq78IRqY~3xh0tq68hdpN5SlVJZCo4iJRbxG8NanYwJ1_ol2Q--.jpg
//media.inmobalia.com/imgV1/B8vEv5Xh_VThvnEqMx4G0ZxU_YC_pCgmETwWNQKyeMqLb9Afo_WSoi~kcK5mwaepLz96AHEmAzWJQblCNhundhnOIYTFLWoaYU1S6wZ_Io8xjcY0fKD3c2yU2B6aacUB0mBX~RgTwGPSOtPXDgfhXH_19Yl3MRR2Efs~1OYit4LBUUWU1TWy6_XNZ33W0G3mcBDf49yvLjwNyLtWCyGnOahXNsUngmoyiS1e01XyOiWq5ZTpxf3K4X2OZ8pG0RmugqSM2Qgm8PdmLvjQqfqxXj1YiYl2kMGUiXksxs7cgoumGEKPBSfW8t_A7l2wAluCgsimng--.jpg
//media.inmobalia.com/imgV1/B8vEv5Xh_VThvnEqMx4G0ZxU_YC_pCgmETwWNQKyeMqLb9Afo_WSoi~kcK5mwaepLz96AHEmAzWJQblCNhundhnOIYTFLWoaYU1S6wZ_J8VCMWB4C1reVkM0nSPLGZ9j3BKmlrDd6RYa~aj1I9ybsXfJ9YSGM_WBEsFsrycJ4yw9Jl8VYiVDxds5RkZU_jXFeVYhfDhVElzUgl2n7utFEavN9bz_5vwcgjPAn3Qf_lRrcDGF8dszjceHBnAkrlkfOTAUfm~U58uaFd_IScFtJACObKgJCCcVDw~y8udxDV25JTz3XWMrjxW6FN0YUqmPng71Bw--.jpg
Guadalmina Alta, San Pedro de Alcantara
Apartment
RENTED
Appartment in Guadalmina Alta, San Pedro Alcantara
Appartment located in the urbanization Guadalcantara Golf, a very quiet residential area and in first line of golf.
The appartment consists of two bedrooms, two bathrooms, living room, kitchen and terrace with garden and golf views.
The property has air conditioning, and includes a parking space and a storage room.
The complex, totally enclosed and with 24 hour security, has perfectly maintained gardens, swimming pool and gymnasium for its residents.
REFERENCE

208-01571P

bedrooms

2

bathrooms

2
built

115m²
Video of San Pedro de Alcantara Area