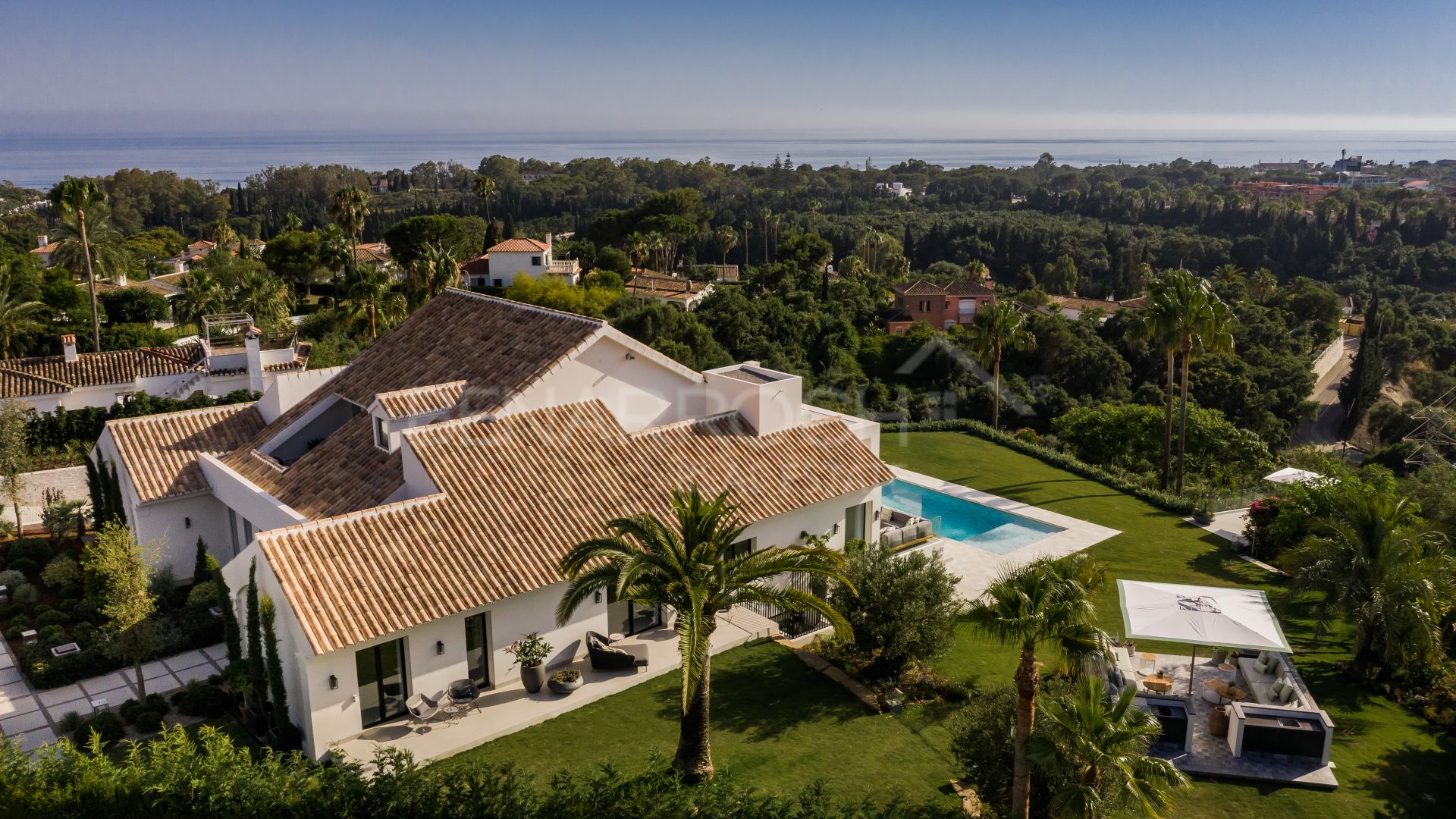 //media.inmobalia.com/imgV1/B8vEv5Xh_VThvnEqMx4G0ZxU_YC_pCgmETwWNQKyeMqLb9Afo_WSoi~kcK5mwaepLz96AHEmAzWJQblCNhundhnOIYTFLWoaYU1WU0eC3kji~cFhAlprv5FJbi1_sAYCOYzRpuC022ojeXNAxdWujt7kgEqVRpFYT_UGRkZsGgbfHa48HxsJIGCQ37UYac3kcnrl5fxOrFDYmmQehssa2FlVIgTb536gQXpMrnYAJoBS4rIpznYBVQZihB8HhhStPXsHsQV54bIEJnL_IJHUXOalzuInGRfap9fl7JkBHnb94qgC0KbcE4Y8vGrCF184gQeuvA--.jpg
//media.inmobalia.com/imgV1/B8vEv5Xh_VThvnEqMx4G0ZxU_YC_pCgmETwWNQKyeMqLb9Afo_WSoi~kcK5mwaepLz96AHEmAzWJQblCNhundhnOIYTFLWoaYU1WU0eC2qkjFz9qmPxVpVDkAdH9RjHED4pS0zpRfqQccDwTxLZDbVM_W0AgniS1uhdbB30l93BafRbIzWeKaFJ9hLqY8rjWEnNxhCE~nHSqr3yW3NgzuRJkszr5vsh2Ryk96YExgtOySc0fgTRA5S4ZzvzIWb15__oFe_4EHXlxBfZqWlldcd9ccvlwFqDYg9hlUVz1xPDtUHfMG71yOhVauX6ABXo1U0tiQg--.jpg
//media.inmobalia.com/imgV1/B8vEv5Xh_VThvnEqMx4G0ZxU_YC_pCgmETwWNQKyeMqLb9Afo_WSoi~kcK5mwaepLz96AHEmAzWJQblCNhundhnOIYTFLWoaYU1WU0eC3hpQKFk1uZqotf2ze7hEIYHeyyrLScIBYhQsBjHFeFbADDHOhPmnZSxeCEIooB7gkuBBcBn3thzI4baGG2oFb7roI568MQDSUlxRhd5qPmqyc6fvjkBpHf5NLe6pcl90ijiCHBT4zUm~TjDDQequn9IjKXoNYapumcoM2JbIcHBImKlhZIgyV8fpW5U~Xm~Fz7h_ir~Z3_Myo0gZNZWcI0ZzMf2JVQ--.jpg
//media.inmobalia.com/imgV1/B8vEv5Xh_VThvnEqMx4G0ZxU_YC_pCgmETwWNQKyeMqLb9Afo_WSoi~kcK5mwaepLz96AHEmAzWJQblCNhundhnOIYTFLWoaYU1WU0eCipClnI3qEwzHj~UGQoqXTKLaFCTAhf89dAT1d1drALHJ2NLnQ~Di37_0E0~oZVnwUHoQhDF3LYfLmoLlS8dP4sE90PcJzSMrUv_cGyQE11tTtlHXJXtSTyRqRtfRO3CiXImRwv3I5OeSrjBGIGSRyXfBQ1Yld6sZbRalR3aSmzWJ1fwKYtFh1K7g7CPmC1XhIskKglFkH4euye3lbilKazlgqlZ2Tw--.jpg
//media.inmobalia.com/imgV1/B8vEv5Xh_VThvnEqMx4G0ZxU_YC_pCgmETwWNQKyeMqLb9Afo_WSoi~kcK5mwaepLz96AHEmAzWJQblCNhundhnOIYTFLWoaYU1WU0eC2HBgqf6eZBMupK7rx5IdOJ5w28QZWgvxQt7OtOQViF43dyPXmbbRZ9W6urQFg4WP8G~0dSnBeTqK39uIU8_GsTZq9AMOGB6AtPClziQCriDOkdkYVCgJ8tKufJEkAzZ6KOtZSQnkcb48ruqQdDaaPwVadMpEQkcGX5bqiRBJVnu8rrVCdg7RqJvs5_k2F6GAzO3lLY4LsYM1oMzfewyG7ogLuHROVg--.jpg
//media.inmobalia.com/imgV1/B8vEv5Xh_VThvnEqMx4G0ZxU_YC_pCgmETwWNQKyeMqLb9Afo_WSoi~kcK5mwaepLz96AHEmAzWJQblCNhundhnOIYTFLWoaYU1WU0eCiXVd2gHqRgu7Xpow0IRJSN5f4bmLHukv0y80jde3jq7AUO4tB8jVNs~6fjJdkWLyuaVVvFhubEuZbBcb8CnYDnIjIwYQlF7BTmEMtfJo~DiOIrr_OPDsgetVIMp9YwdA61I8p1SFrNmJYy0reI7kPtZ9RYk26pneYLr3Q0fo3j_djVgcXHWTJcc1tCElxOY_KlmILsC3_aaP5qnCWbu3jJ6LOPMEPA--.jpg
//media.inmobalia.com/imgV1/B8vEv5Xh_VThvnEqMx4G0ZxU_YC_pCgmETwWNQKyeMqLb9Afo_WSoi~kcK5mwaepLz96AHEmAzWJQblCNhundhnOIYTFLWoaYU1WU0eCjM2chY_3XY31qjFfTWRaPDFEJfHO3isRTCs2NhMfAqKx3M8wD8lYI62HFIahPkjNmAgVY9DEEjw~7yZVAiJgM14IaEzUNYQqdOm~6f0jLWbSPqwFlMgVSeLGpFFidRpcyWtOK1numLt9Zn7aU0E_Tu~8OGj5zGsbF24OQgQIlUbtwM0x1I47~j1WEfEaIhJYf1rrLOyO2Ysh2SypaGw49dlcT_y45A--.jpg
//media.inmobalia.com/imgV1/B8vEv5Xh_VThvnEqMx4G0ZxU_YC_pCgmETwWNQKyeMqLb9Afo_WSoi~kcK5mwaepLz96AHEmAzWJQblCNhundhnOIYTFLWoaYU1WU0eC1uy~T1L6RzGS~LUUNVT2Mn60eha_RJsmuR2AAkEYIGsGFku8gvCwc1tyALlaX999V0XuuvkQ8HPINIcTRXL_L8HusNzAKvjcR_bNIJQieV7cbcM6pApzjGq74Ihtn_sh3KTLQNPk544hbPe~LaH9Oz5ctsjJlSGZ3s6c_eWHxhKTG2WOw7NkGMSkwtb7VANNxhnVrvmngVutTF_AWS5ONWDtBLePzg--.jpg
//media.inmobalia.com/imgV1/B8vEv5Xh_VThvnEqMx4G0ZxU_YC_pCgmETwWNQKyeMqLb9Afo_WSoi~kcK5mwaepLz96AHEmAzWJQblCNhundhnOIYTFLWoaYU1WU0eCjU45LlbQ5_PU6R7Lquv6tBsgheLXn6eheuQqjAeAG1DZuN_HOVdMZjh_2uKLZTdO4rvDiP2V5Vb~LLvLFLTcAONtmQKUEpbgVGyQn2MwbbXFG7N93L8Nux5tSiKd2Uu6g0LyLfuKHDmrojLkNIuMKGl0s6iK3zgqiiX00Hz9iJEZMs0TbYiy34gj_bDM4Eqn1VIsM_RFu0DJbnOiSQk17Y8STRsN1w--.jpg
//media.inmobalia.com/imgV1/B8vEv5Xh_VThvnEqMx4G0ZxU_YC_pCgmETwWNQKyeMqLb9Afo_WSoi~kcK5mwaepLz96AHEmAzWJQblCNhundhnOIYTFLWoaYU1WU0eCjM3MYTAoZlZeHWL0N5Ys4j0ck24tAMElU0izKY3AmYeGq2yrvaf8WdjEHfHwWh9tSXTq6JnhoinuEOLoh3~wwS8F_DmkRg5osSr4WADHzw6A7ZDUu1JHsmcJ9vstDdpAv3QTXXUZ5X5fIeIVaUjrxXuIvYte0mfJj02NRAXV1YRU9PTNDMdU0avBBJGveOo1kgy9SQztXxjvaYVA9ERpEzkFuLL~TQ--.jpg
//media.inmobalia.com/imgV1/B8vEv5Xh_VThvnEqMx4G0ZxU_YC_pCgmETwWNQKyeMqLb9Afo_WSoi~kcK5mwaepLz96AHEmAzWJQblCNhundhnOIYTFLWoaYU1WU0eCjvoQOeIV1gz1QVx8MOnRznxcQCvd2wZsgFAR02K4eOCzn0bS~W9J2AkauVZJOVqEV5Ul~LzFwZTpgzCz3v45ES9yhKvm5gxkN4EtyFWm1RQOdOIJWxGZPsEohMSE5cGqOorSOFNKqHMLWEH1I40p~a0yvOGZC0xARUUD5~OR8DtQvMSZfR4VlAMrTiJYOpYjWau~ikkcEBp3HXm3trLs_DrZw2r_oA--.jpg
//media.inmobalia.com/imgV1/B8vEv5Xh_VThvnEqMx4G0ZxU_YC_pCgmETwWNQKyeMqLb9Afo_WSoi~kcK5mwaepLz96AHEmAzWJQblCNhundhnOIYTFLWoaYU1WU0eCiSW80~3ueh1R1P3N91RiT0BiI5X58rfYgGygrCMKBb5D_EupvSNF61aZ_nLPegrLUh3hzADLqvEmfumbMbK5BOUEFRJs27wahPAyu95Z0WHZLZXzVWK~aXuOY8NoWXLQ~SanL6QSqudox8UfJn8AKpKadPpePDPtg9njoW~8fpazuv19~7qWRJUiR7CXEpGsE3RaE4yYEOq7hShzqBj1ohKCy2Mo7w--.jpg
//media.inmobalia.com/imgV1/B8vEv5Xh_VThvnEqMx4G0ZxU_YC_pCgmETwWNQKyeMqLb9Afo_WSoi~kcK5mwaepLz96AHEmAzWJQblCNhundhnOIYTFLWoaYU1WU0eC3hzYqaJupkCnmEJ4f3JuY3jyHySy7qmOgs49x924q1JXIPM3o8DwVflPy0tdYKN6ofh_1CtqLguCBuzZEMNmf66BhSiyrhBL1yumJXrteX9TfiWFA15VbDqbdGteRpqZsG3gOhamVCC2Q2c4pSEaTgUZEh0KFGHjUvkg6Vd6kxt2XVJQNzLd9mTRGPaQx6O_XfHORYbdzv2k98xhJxHhyWkYwLFMLg--.jpg
//media.inmobalia.com/imgV1/B8vEv5Xh_VThvnEqMx4G0ZxU_YC_pCgmETwWNQKyeMqLb9Afo_WSoi~kcK5mwaepLz96AHEmAzWJQblCNhundhnOIYTFLWoaYU1WU0eCjMewkP5JjKKJA86p9SwNQSZsjx4cqhv5~l39HvaOMTBFf_T4nBx1Fmh5WyKsUR7OFwaxKjTvvcmAgN_a3VsvaJwY7l4~zl0QnzSFa19h50CoF7zJU3omB4XKsRl9dqGAnEfxnwZITUpKEP9OuIpo~93W1Xv4u8nLVhZDkVLN0qC70CHOZf8SWi6b~V9JD_kNeQ2OLlqlPCMZBOucD~7tFToVWcsLRA--.jpg
//media.inmobalia.com/imgV1/B8vEv5Xh_VThvnEqMx4G0ZxU_YC_pCgmETwWNQKyeMqLb9Afo_WSoi~kcK5mwaepLz96AHEmAzWJQblCNhundhnOIYTFLWoaYU1WU0eCipc3u6r8Y8xg5fOR6Atl04CeVvbO5w_g5~mliQbJ~N7D6f_YfnKfthl5DvSn6b_paS5zS8kg~gf5j20LrT3c2FM4C79EsTM9jtg5Y0x75L504EvfeIY9EWM4~brsRqJ7LgYKixwSB8g5yp5ckGfspRZ2D7N_Uqa8c97vfa_qEQR3iapxRtI24DhqBSpSDHbWF1af0oXHLAAA7FL8ZWq21yUOL2TnSA--.jpg
//media.inmobalia.com/imgV1/B8vEv5Xh_VThvnEqMx4G0ZxU_YC_pCgmETwWNQKyeMqLb9Afo_WSoi~kcK5mwaepLz96AHEmAzWJQblCNhundhnOIYTFLWoaYU1WU0eC1u3Dg~K~lkCukJpQLpI9zhK9VlAOQRjbKdry4JIsdMxFjs4r9TcJOC_7rZVeirhLMmD4UuzAZyGAoznLRmsLk1sb7UyTkoBf44bEQXaWbrKj7YmgTvKgCVcJeyqlik9eG2LUIk1VtoU8~oWdry2juJ0__hMQOXbHJHI9kd1Aca7hJAYSTcLhBnhlKysO8AQQHOc0~k4Kgce3qXQNsth2D0acLO516Q--.jpg
//media.inmobalia.com/imgV1/B8vEv5Xh_VThvnEqMx4G0ZxU_YC_pCgmETwWNQKyeMqLb9Afo_WSoi~kcK5mwaepLz96AHEmAzWJQblCNhundhnOIYTFLWoaYU1WU0eC20coYS6VihDozE2owIDr5aD_6lzW2_9u8WjE~VvbOtVDkOPhTyUonTv428VqE5Cu6LAfYEjm1upaHuV6_MWcplGGiqGDWtP2M9liScgZU39fyAPrwnkY2GMaipUc9IXvxOAjVLQrjOS_uti_i~q_L8q6cu0Kexu~a3OOQUoNUnJYiRQg94JerJB1DzDmkxKig0Fv9nIobUoN6vFn9uJI59HBEt5RmQ--.jpg
//media.inmobalia.com/imgV1/B8vEv5Xh_VThvnEqMx4G0ZxU_YC_pCgmETwWNQKyeMqLb9Afo_WSoi~kcK5mwaepLz96AHEmAzWJQblCNhundhnOIYTFLWoaYU1WU0eC19kZMfeOmq1eiqXWgedGFbNqfNeSwtYMYOl8bEvl8Rfi~Xy6rt20t5oJcu~BuJhAHy3Xmb2GFx9u0BCg~1wxEkTgp9l~RZTCrxkttPVyLIlapVS2DuY~FMh9eF2Y7qYaP5dQN6EuvQprIeUZxDlrxxn6l8Qb4WJgNwN5YJHT~1rlKz4eqtOCQYOmq3Q8xuXvHcsqBK2lM7ViCmmK0QTPFlA3KEqVCQ--.jpg
//media.inmobalia.com/imgV1/B8vEv5Xh_VThvnEqMx4G0ZxU_YC_pCgmETwWNQKyeMqLb9Afo_WSoi~kcK5mwaepLz96AHEmAzWJQblCNhundhnOIYTFLWoaYU1WU0eCjMSohJBMkLbpUFz_q6Uje7cfHVHkCE1SM56RtM8PXuIz7x1MSW1KsCRwUbWhO6p7Yhj7IvyXQsr2BI5lxWm1gija7MwRJW~WHgML~an_ZmfMEHmxGYJ_wUzgY_Bg4PtMN_jRX5UBhs2M7CSKdSnTVeI7bXWOaXeuz_~kTFh3Mhpj_I6gqenFifkpL94J6VSMZEN_1W8V7sm_M4rZD4O4rr6pz5YOug--.jpg
//media.inmobalia.com/imgV1/B8vEv5Xh_VThvnEqMx4G0ZxU_YC_pCgmETwWNQKyeMqLb9Afo_WSoi~kcK5mwaepLz96AHEmAzWJQblCNhundhnOIYTFLWoaYU1WU0eC2v~v2OKFxHir3CsZNm7_sB9inrN3IRYSxZUBBwAixQjftY8aQ1SuEA1srVwomFw9ZXDzNCX6TiKLaVcKlJN5WbFKcI4I75kK_9eY2kBSBMONyHV41XjqP1q60HSmwn~uKfU61VtxYLmbYqFjFMyUB_uWx4iE4fACPb9mY_K~VbCUO8cvI_ElKazEWagVqhFtQCs7JJZMUzvDgHqvp~VMpe351AJKng--.jpg
//media.inmobalia.com/imgV1/B8vEv5Xh_VThvnEqMx4G0ZxU_YC_pCgmETwWNQKyeMqLb9Afo_WSoi~kcK5mwaepLz96AHEmAzWJQblCNhundhnOIYTFLWoaYU1WU0eC2YFBmKvp3u8~V2zKeUCGsLByuDDnw303n2BdD0cS9Om~i_DueuX33dyzcH5vxZOQL4bhenESgcOImDWY3cdqXArrpKBgQAtyvIJpq1YlgiJz1bNbNg33LFMYWg4gGDye7FlIwMIMJkoYLlNU2fyrsVRQKeYnqNDQYywZlN50dn_3TZolCbhIpyL~nSRSkERHBPdP3TAKsEZVyMIPkjyTs2v7Ro~nWg--.jpg
//media.inmobalia.com/imgV1/B8vEv5Xh_VThvnEqMx4G0ZxU_YC_pCgmETwWNQKyeMqLb9Afo_WSoi~kcK5mwaepLz96AHEmAzWJQblCNhundhnOIYTFLWoaYU1WU0eCipCpc~wQzbNR7kvmLD5C6Vn4xe87YM9Tw7VZ4lTxfG8AaIN4g8vK72bAcfTyjeoZdc5f8f2VQN2ixY2pN8Bu7Hyeg1o7xfCF0BypH_gTtyuxO9rXADBhwNJcOA7~CfCcHUBimaY_mu5uLD5qg26jvEJS7bbACj_lAffYLHrj49Au2Fux9sf2mK_LP99KLCJAnaRqZnk3rGUasl~yitOV4p8jviNYvA--.jpg
//media.inmobalia.com/imgV1/B8vEv5Xh_VThvnEqMx4G0ZxU_YC_pCgmETwWNQKyeMqLb9Afo_WSoi~kcK5mwaepLz96AHEmAzWJQblCNhundhnOIYTFLWoaYU1WU0eCjMLutm0NPxszy7Ik9V4dwyGFbHU6sU9H9keMR_SVNR~z8jbB6G9VC76s_e3SVfw9Ty163DZhBJ8upyjKPc0wuFYDMHHChdPchZI_8fDWcaA4uKZBFVFYX0RXWhQxCmdgpp4PxMxh~_V~r~~l_xz2_Z~atVCC~H5tG060ya8selLUEtyrmDsNvnwqlm480yTlXCx6WiWZaPWDX5Fzowea56HDd2unnQ--.jpg
//media.inmobalia.com/imgV1/B8vEv5Xh_VThvnEqMx4G0ZxU_YC_pCgmETwWNQKyeMqLb9Afo_WSoi~kcK5mwaepLz96AHEmAzWJQblCNhundhnOIYTFLWoaYU1WU0eC2x36k0y2G2F_psPwQl_kTPraYupHse0PpuWqPPq0ujMhYArBJ4r757EIUCPJxN6xTdRB8emKaQW2Ey6Cv5Efzf9KtmybWg1I5q6V_vBlRkKLZSAhbrG2QkA~r7~Gk6dR71sJ1ctrBxNGg3G4u2z3qXLAWC9_AhR37xmbDRrDB9oQznk5UTLOFpibxGKNXJbzYihoD~K7QC7E~96471xtUuXLsQvweA--.jpg
//media.inmobalia.com/imgV1/B8vEv5Xh_VThvnEqMx4G0ZxU_YC_pCgmETwWNQKyeMqLb9Afo_WSoi~kcK5mwaepLz96AHEmAzWJQblCNhundhnOIYTFLWoaYU1WU0eCjJV6e3iMPPNgE0xWcyHb6Hcl8OOsC671z3qB230WwG0Oijk0JLDqAL7es6vGDryviz6T7jPZ42z9q1d7AsGqW2MjCNr4oZ331VFkwVye_fN4FeGGKXbh8G3g2HwrsO6sFPQCJN54FgluzBCP0NGDhuVNS3mIBwpDri4D0lldRgTcNI25EhvVgX3hwFEW9uSOn0ZsjCRr~0zeBOcOUkjSIIwD~toocA--.jpg
//media.inmobalia.com/imgV1/B8vEv5Xh_VThvnEqMx4G0ZxU_YC_pCgmETwWNQKyeMqLb9Afo_WSoi~kcK5mwaepLz96AHEmAzWJQblCNhundhnOIYTFLWoaYU1WU0eC3Oyd0u~WQ9v2KZ4xeZJ6acb9xSzExIl65UcphIqdl3bTu~CFps2qLnOd1qvBZ445ZhKW7r1s1Qg_45vaLM0mKiHR~ReLVOtNcE5o3I0qXD97FnyuxlG6o0QqaAof4~KH8LrkEZeZzI1xInc3Js4dX5T7RurqehFadroe3VdVGXxX2bE88mrANbTmIOBileHNx1zag9QGhBbKeddXG3PuWLQKeZl5jA--.jpg
//media.inmobalia.com/imgV1/B8vEv5Xh_VThvnEqMx4G0ZxU_YC_pCgmETwWNQKyeMqLb9Afo_WSoi~kcK5mwaepLz96AHEmAzWJQblCNhundhnOIYTFLWoaYU1WU0eC19xFKsk6tR8UN9XsHVQpmWOTRuceAc1BqwkGOKsmbXXhcZJg6v9Mg_pALQmwAnUwDh0coBF1YsjvrCfSJUi86nEtMTfmTEXnIW5YDd0gHsZMqL4PBxnJjxo7uZmdIQY2GRee5dtzMZi1gVaDuV2TbosfieUXEe5YhcTxxWPbqDfj4dVLHHdYiXcuHbzMQhMyEhRwoYzeH9G8SFkAX4oAScoGhDhpag--.jpg
//media.inmobalia.com/imgV1/B8vEv5Xh_VThvnEqMx4G0ZxU_YC_pCgmETwWNQKyeMqLb9Afo_WSoi~kcK5mwaepLz96AHEmAzWJQblCNhundhnOIYTFLWoaYU1WU0eC3huOEfdDKTiAG8tqLzxDxQp9GvbcBofR4vstvUvFFuhOH8Vkuk_4DtM_n1aMrDGF4ceF4LOuJxqAuVSb0SFmDVSEH9nRszLQ7zkKS_O9WsGGz~liOZdm9QgksT_1KegJVPVzuYLJ0rRq2RyG5n_8GJ1nt7RhoMRX6IQ7N2IZ3ygS6caIP_YqgA4gzj6vF5xsp4vhgp1k_fj4V2iltpHNAPA5QXN0pA--.jpg
//media.inmobalia.com/imgV1/B8vEv5Xh_VThvnEqMx4G0ZxU_YC_pCgmETwWNQKyeMqLb9Afo_WSoi~kcK5mwaepLz96AHEmAzWJQblCNhundhnOIYTFLWoaYU1WU0eC1u_W0MbcEO8YuJ~bZQtV5Qn1AtfnN6vtaN5xuTUco4dAz88wEn4PsQZUqu1_l364eNn9keYyXvr6BOQ83S6ehSKbmKl5IhthJjKtpYZrkXEhQPPTmCt2phZa8147P49Dz11CaxojX3pKgPEGgoPieSIhcJ2~2aGyYo33Q93g9lj5qEQIBrFxLoY~S13q~QByj0ax2xIlNAdcojondwIG~nmsR5Us0A--.jpg
//media.inmobalia.com/imgV1/B8vEv5Xh_VThvnEqMx4G0ZxU_YC_pCgmETwWNQKyeMqLb9Afo_WSoi~kcK5mwaepLz96AHEmAzWJQblCNhundhnOIYTFLWoaYU1WU0eC1rB5al3oXQj75T35MSX7kRimdiYoDIR_iNcQWcgJG5q6IzM6y3~66urC8M8PemQkpoqjuOnt7Bkk_x3c1GksoinVr2YJyhxhqQ0mb6eQxD_3FUEcS7hYFyrjdoYl9xPppzPUIhWKC7VVIuMWW2e~nhMSCo~dqAiDnUy2bXM0XCr3AMgG3bhlr~hHWky2Gru9rND3NqVcQlNnrRtcQxGIyd5xmhcMCg--.jpg
//media.inmobalia.com/imgV1/B8vEv5Xh_VThvnEqMx4G0ZxU_YC_pCgmETwWNQKyeMqLb9Afo_WSoi~kcK5mwaepLz96AHEmAzWJQblCNhundhnOIYTFLWoaYU1WU0eC2HfR1d281xpULfg0675QrgJYtvo6qPYCNMAa8zVz6UQVehxm59aT28F9s~ONqvFJoKHTp6BmdyBCd8VSCYA_P2MdJPQz1bgfig4txNMz~RMwxtHzQ6umKV3Jy5yq3vliXRP~jKcOeM4qSTpTw6~HOzgp0pmCEuhivly5Y2c9j8mnxUQNhPV1QLg2AvYezS5GJA~uEza0og9HMeS9t~8bflIOKRPY3g--.jpg
Elviria, Marbella East
Villa
SOLD
Villa with breathtaking views in Elviria, Marbella East
Villa with breathtaking panoramic sea and mountain views in Elviria, Marbella East.
Through a beautiful road we access the main entrance of the house. From the spacious entrance hall we start to get a glimpse of the light and the impressive views that the property enjoys. On the main level there is a guest toilet, four spacious suites, a fully equipped kitchen with the latest appliances, a dining room, a TV room and a living area with access to the terrace, the gardens and the pool. From the kitchen there is also access to a beautiful outdoor dining room and to the gardens of the house.
On the upper level of the villa is the master suite with a large dressing room with natural light and a large bathroom with separate shower and bath area. From the bedroom there is access to a large private terrace with spectacular panoramic views to the entire Marbella coast, sea and mountains.
On the lower level of the house there is a wine cellar, an en-suite bedroom, laundry room, machine room and garage for six vehicles.
Outside, lovely gardens surround the house with a large heated saltwater pool with integrated security cover, several relaxing areas for sunbathing and a barbecue area. From anywhere in the garden we can enjoy the wonderful views that the villa offers.
A very private family villa, with a lot of quality and where the details have been taken care of to the maximum. The light that the whole property enjoys and the wonderful views make this property a great candidate for the most demanding clients who love the area of Marbella East.
REFERENCE

208-01538P

bedrooms

6

bathrooms

6
built

792m²

plot

3.579m²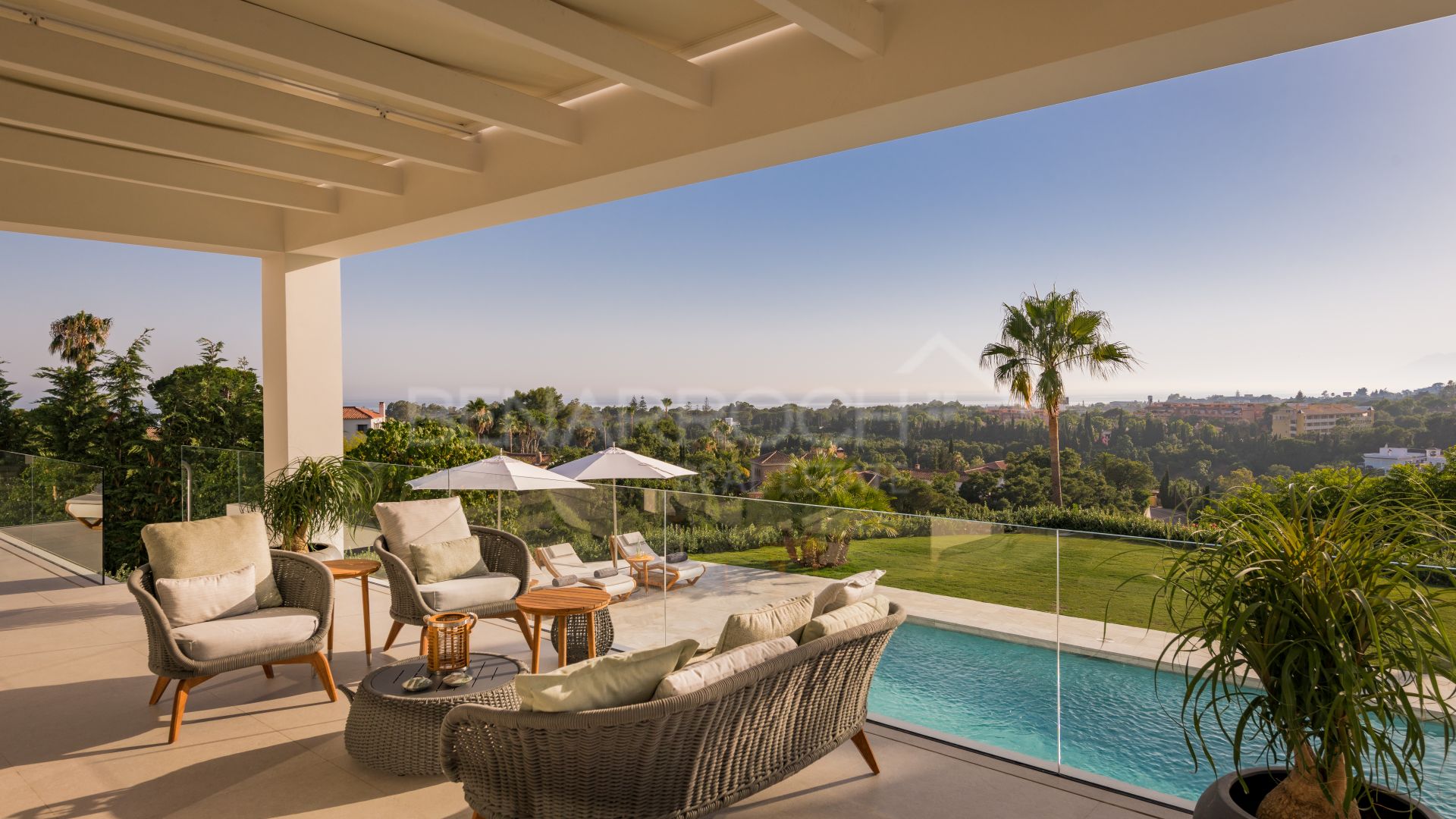 Video Villa
Video of Marbella East Area
similar properties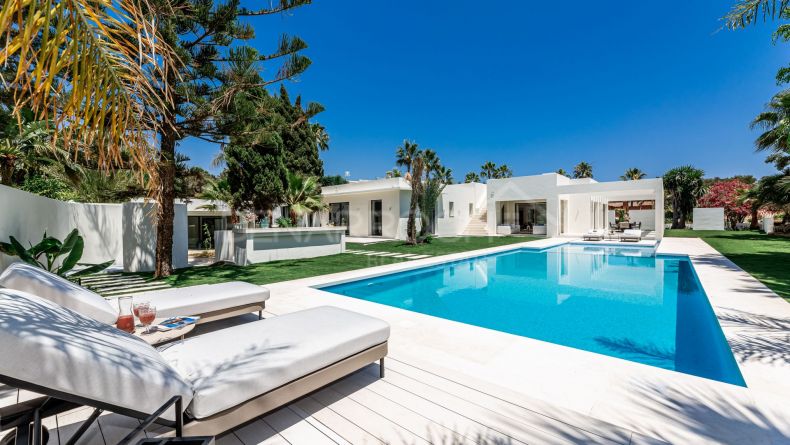 3.995.000 €

reduced from 4.600.000 €
Property located a few meters from the beach on a wonderful plot of 2.500 m2, in Marbesa, Marbella East.In this newly built house ...