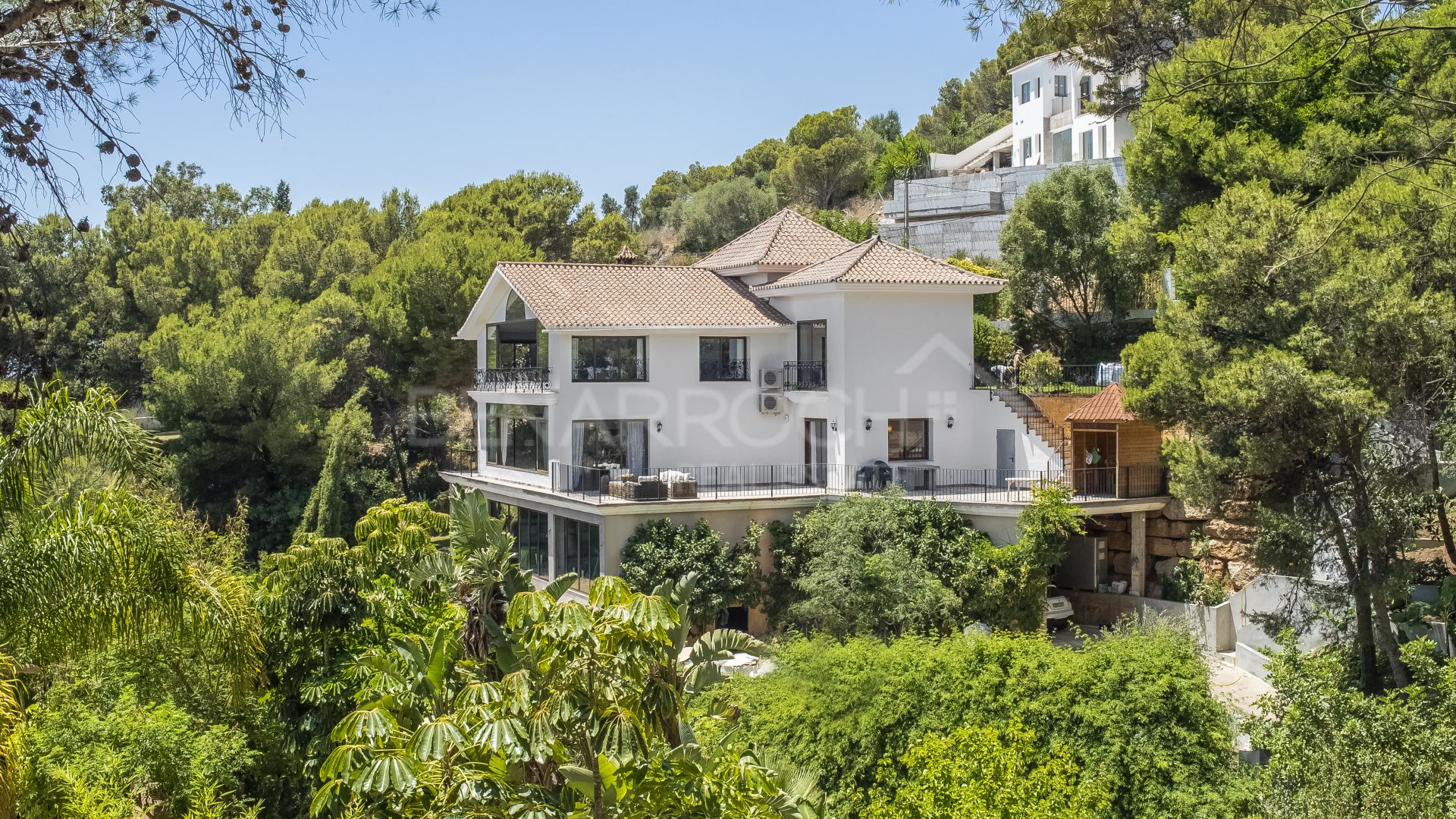 //media.inmobalia.com/imgV1/B8vEv5Xh_VThvnEqMx4G0ZxU_YC_pCgmETwWNQKyeMqLb9Afo_WSoi~kcK5mwaepLz96AHEmAzWJQblCNhundhnOIYTFLWoaYU1WWUZ1gTw1dhhNuBduv~y86keJmgBgaLo5mWkZbYidvDdxB6hyJozjwmvlMpkr4QiXNri2eVXIZBM_h0dphVoZg6gnQ5gP7j5VJvZsesJQdgJOmW903~Tguj49gR4mS4bKPScRLFpBXEyCrg~MLwc4tfdNyR0Ybr8kzEZyDttod5khGtrEdcuVgydfIw_fmEEVPijoBW~qhI1VfU_WyZv3TjEGnyKSzGTLYQ--.jpg
//media.inmobalia.com/imgV1/B8vEv5Xh_VThvnEqMx4G0ZxU_YC_pCgmETwWNQKyeMqLb9Afo_WSoi~kcK5mwaepLz96AHEmAzWJQblCNhundhnOIYTFLWoaYU1WWUZ1h73kUFY3ktMqccg~v5zZOJzQFJLkn3HyeW86o_n4zwCcz1GlVDbaBzmmthF~iAQNVd5Kqs4J132jsy9inVWie~fLWLTagDXcUWODF~DLO_bTm3GMRjNktMYfrpqXgJ95NYfQIeu6IvfDtaKXYPRsnzUNOmY~DDImAHdChiyDqEoRXKT_52ZNgJH1iWgsUuosOXF~zLfd_OSIqkZkwecxkEbACx8mAw--.jpg
//media.inmobalia.com/imgV1/B8vEv5Xh_VThvnEqMx4G0ZxU_YC_pCgmETwWNQKyeMqLb9Afo_WSoi~kcK5mwaepLz96AHEmAzWJQblCNhundhnOIYTFLWoaYU1WWUZ11o~~gYcTprfxeEeODC7iiCPbo911z3nKGR9Pz00feBJXtC_0ChtbEYomdx~JlMYsMCLtI5QxNtet06NKDf8tPRVblNj~g3_g9RcbryvAXeTTOAQBXfP_RJRnlpusasduPbqlYPbQQbOfI96nZ4Y4znR6ax1Ho2br3QBqMDFHjlAW1V5Ll_Wxn6PgFn7HtTiBl5fN4Z227lQPnv9laKxWAz9bY6~deQ--.jpg
//media.inmobalia.com/imgV1/B8vEv5Xh_VThvnEqMx4G0ZxU_YC_pCgmETwWNQKyeMqLb9Afo_WSoi~kcK5mwaepLz96AHEmAzWJQblCNhundhnOIYTFLWoaYU1WWUZ1g2Fux5_JqC97wwieBfxb_ssliEXK0eTPnoxsoXyCaqV2PR_6QCGEcm_EvmObvXOYw_BXSzQKYJL7j8G8IF6014QquwZg7QMmJA6IzSZd7WFXqWQiXuN~Jq9beBBmHilY4dycQfBHCHmabFsq1B3NOv_d7Zeq0XUOrrHHLAju9UVYuiVv2qZ1h6RjdyQ7ueOO~eBV_9X6s_vjrBWfZVwhVB_X~hWGRQ--.jpg
//media.inmobalia.com/imgV1/B8vEv5Xh_VThvnEqMx4G0ZxU_YC_pCgmETwWNQKyeMqLb9Afo_WSoi~kcK5mwaepLz96AHEmAzWJQblCNhundhnOIYTFLWoaYU1WWUZ10YwnAVdLiDDmG2Om04r73Phbafkdh05KjegKsZVor8jUULsaIHZoC~tFyfUGJNkKV6zeg0KD6FqLzqeNRHQUYIwi35KnEsfWkXx6cmRiBKzesnupXhCOhYewLOqoErsP~LF~MRQDt0gG4ZwSll89Uw7gtnYqL9wrTe6qvgMIXnQYVW1NXn5CVXCHxHgJvMKPbgphDamP4jbXwStfevmuf0jemh5wtg--.jpg
//media.inmobalia.com/imgV1/B8vEv5Xh_VThvnEqMx4G0ZxU_YC_pCgmETwWNQKyeMqLb9Afo_WSoi~kcK5mwaepLz96AHEmAzWJQblCNhundhnOIYTFLWoaYU1WWUZ1gtHDx6Prxuvy71JzmCXgSpp42e7yNPOkSPPfpfhoCpkmuntwOgVu2hmOEX6P25ScGvURK2GI1TYSyAU_EybexCVLNJ0otnQV9CfvduKu9Yj~LEdCojkdZFE676YVvqBjRRLncAKPfO9Zv~m_JmnnMKz2WdZSAka_cmcVMKptU0pz0rulXORlwyoFKJlHVFUFfL03OI~tU8y1LZYQ4wYawVonyaACrQ--.jpg
//media.inmobalia.com/imgV1/B8vEv5Xh_VThvnEqMx4G0ZxU_YC_pCgmETwWNQKyeMqLb9Afo_WSoi~kcK5mwaepLz96AHEmAzWJQblCNhundhnOIYTFLWoaYU1WWUZ1g2ARvzfiGJD7PgJ84bqTGig_AV9dxv3mH6Pz~BcUPougD4KHLnj_0GhQXdiqR0e6Zm3Na8A_aLD~HJABXreLrLRz7g3jWiGp4y1W6b4tAhp7T7igURFzQ276zKTzWen0JgXeBJg4q1FxN58rNotaq1VHH32e_Ko2x1ebbMvjDSEzOq5kGhjy~SvSnmkwHGyhr6B0og1j2pEmalMZOHMoN~HuqDhu9g--.jpg
//media.inmobalia.com/imgV1/B8vEv5Xh_VThvnEqMx4G0ZxU_YC_pCgmETwWNQKyeMqLb9Afo_WSoi~kcK5mwaepLz96AHEmAzWJQblCNhundhnOIYTFLWoaYU1WWUZ1hBxfnpYY1M3tTQEO5NHCUusEnf3gyvUusCu_YkKSE9J_ygdq~HSwN~3vSoqKpTuCLwduCoxvrSeEhYXnC1afRVIuzDpCLBViYPcnbNF5apzTBneYfDbBLqKmgbmGdrK348gXSAAtA1v~y00nZlo7a6GtksJ7kUPDpmH6~L3fb03hrv~0zEHcOinkejIZ7mjvYUYY_t4~lKPS9d82i3I4L9bFKjJS~A--.jpg
//media.inmobalia.com/imgV1/B8vEv5Xh_VThvnEqMx4G0ZxU_YC_pCgmETwWNQKyeMqLb9Afo_WSoi~kcK5mwaepLz96AHEmAzWJQblCNhundhnOIYTFLWoaYU1WWUZ1hfWJI8a6J81Ym_bK3hoDTwXR1eRUISETafxgRLjq42u9u0h5faic2Wkg5il2EDC2d7hEwHQwrIeIYRFJe4qFx1AZulyHp2lgNI_MlbJ3TvG8bqekgu844s8zNJkusggO0A7C5cf9WI2uNob_oV1E4g4GbTv_RavZhvqANgGkS61Ul1fApPepx44d0xkHu0h9sqVAyBlV64sla~p3InaAQPGBtXFXsA--.jpg
//media.inmobalia.com/imgV1/B8vEv5Xh_VThvnEqMx4G0ZxU_YC_pCgmETwWNQKyeMqLb9Afo_WSoi~kcK5mwaepLz96AHEmAzWJQblCNhundhnOIYTFLWoaYU1WWUZ10d8LzOz1PvWGdbn91nQZCdyFr~dKGwiJetIuHDRWQ~BkOhFAMHlE2IUDHbHAdhDwzocIjV3reNzWXyF9DnogID24aOrQUjpbi6dnJJ4kRgf0mOffqKoQC_7kqC5aAohR8ik2vagAmcBbBsvEmut1~~q8DPY2FgkfAIB~3_qGZVU3WzVJtAFOIxWtxKzSbqUSqbT1LVd2vi7q9TSadrQ4i2rhGDO~zA--.jpg
//media.inmobalia.com/imgV1/B8vEv5Xh_VThvnEqMx4G0ZxU_YC_pCgmETwWNQKyeMqLb9Afo_WSoi~kcK5mwaepLz96AHEmAzWJQblCNhundhnOIYTFLWoaYU1WWUZ1g29o2bdPFkFMvaKoDe_rfoiXg~kY~pcwQ8YRrIWCaNyiDjqFiYDJQD440mM3UGf8lrGYK3qvzfJp68KqSiXZ_tHhVqlkoownreAgNUOpA_ypU4_0QTNI0ebJ3dPipjWdpsEmWzverpUnaJEasmb4SDSNnO9_9rk0IXFm1MeUO_49aRNE1eZ7dc8buU9C4CGInB72GYAcxRPmmNSTh_xTgZryEJuBsQ--.jpg
//media.inmobalia.com/imgV1/B8vEv5Xh_VThvnEqMx4G0ZxU_YC_pCgmETwWNQKyeMqLb9Afo_WSoi~kcK5mwaepLz96AHEmAzWJQblCNhundhnOIYTFLWoaYU1WWUZ1i_dXoJNiGmwiH7OxlQ9O2HMs43Xi3PGeOvhZ2tOMsWoafUqtKT8tr_JVXWKYvNSkv3fRpjZraEW7v5QWtKGBOjoFLTt6Ygr6TDIu~V51_bMd4uLtLAzD_S1vDlLMBD1X~nDuEwePTaAAwOkyheUSWj9Y8mWlGy~3SUx~ewGGUt8HcEsyIiBp3EQkCpywvao_hCca0ilfyY6NibE9sNRNi_Pu2udpcg--.jpg
//media.inmobalia.com/imgV1/B8vEv5Xh_VThvnEqMx4G0ZxU_YC_pCgmETwWNQKyeMqLb9Afo_WSoi~kcK5mwaepLz96AHEmAzWJQblCNhundhnOIYTFLWoaYU1WWUZ10sXW6cLwUaH0Oxaxch29nLTYC9dBgnuT2GAzMoOdrLSB8dDjbQsrld29xbfcXUPG8u9DPw~PWu82RFwAmOSFJvR5Idvc8WlzDiMfwuBAECP0H_UdR2pJ9nrVVa9zyPxWQU16SfLKuaxlYhLeziRsbMTut0fMfA~RIBKHBg_OMUxX1S3j2FN4LlbuUyXFMinQhFWo1oxCTc70kilI6_s8I1sELSXAWw--.jpg
//media.inmobalia.com/imgV1/B8vEv5Xh_VThvnEqMx4G0ZxU_YC_pCgmETwWNQKyeMqLb9Afo_WSoi~kcK5mwaepLz96AHEmAzWJQblCNhundhnOIYTFLWoaYU1WWUZ10Jllo9qqWvvxMmomwOYrwCOMW6MHrvUvMmfQ5wdbircn~_JbycJ5Dp5JL79ONCT0hqcpbbHrpl6uHslAzublcUEy5iVaWe2JTPC5iQ4~ftc_erO94diaqAMjjzAlhCp481cbgXtZ6sP4nDG~ziTH1a~3eu7l1_gn8Oa0179RtvRNC0vBdpqEESvLuhYFh7F5O~cvF5l3aisYX3WhLzDRUXUnq5L2Ow--.jpg
//media.inmobalia.com/imgV1/B8vEv5Xh_VThvnEqMx4G0ZxU_YC_pCgmETwWNQKyeMqLb9Afo_WSoi~kcK5mwaepLz96AHEmAzWJQblCNhundhnOIYTFLWoaYU1WWUZ1gz_KH5~kuZUWPusSynmmzpPUwQ3A366ioQG6MIXXGYbZ~_QNlctKn~egJN13wvrULC4D2vBM_ElabjS0GnKowmvXDU60uI2K45uTK_445Nv90eJ16p_J83wvSood51J3EsSZDPaaOpGDcZe_aTRdG3rtqCsSZMVhSfQxDhNt67rXVgjV_EKVW5LfC6MgkynWesmG8IRowC68T2NmII8v8OnJskKUqg--.jpg
//media.inmobalia.com/imgV1/B8vEv5Xh_VThvnEqMx4G0ZxU_YC_pCgmETwWNQKyeMqLb9Afo_WSoi~kcK5mwaepLz96AHEmAzWJQblCNhundhnOIYTFLWoaYU1WWUZ10pREIbEh9JI0yxYiKR0zNQ4aTFtYXqK13n~SmDIYJIX69fw67WeKw9reThkKlSZQCY6N3970y_LjS1N8snVpjMxhAhYE0xKEF7HqiU2w95W4f2oA2r4uUvH4XjQzkKARIbItNrPWZhIsIq61B8CyljDhdeICn7_VttvYQkNx250Qk5f_ukamvWxSJ1rwI26RcjzFfydawCz2V~onGET32lRaG8wywg--.jpg
//media.inmobalia.com/imgV1/B8vEv5Xh_VThvnEqMx4G0ZxU_YC_pCgmETwWNQKyeMqLb9Afo_WSoi~kcK5mwaepLz96AHEmAzWJQblCNhundhnOIYTFLWoaYU1WWUZ10sY6aiwwSRx_lufPMiuTeVmoa31RX10h0Vo8pQkoj~IR6Av~Z22976uqHZMVin3TdpBFDpt1cTqSV_yFfsDF6fdo0DJbxpGzYdubXWm8MltYymGMOvdcj76exs~BglpkvhtQf~mxZ~FUSFfL8tYtFJ2W9QsjaEST91s4nH7ev7GXciIsKMcIxiFuDHLqy1klRpdM5XeSKgb794J2hoghZkkPfQrOBQ--.jpg
La Montua, Marbella
Villa
SOLD
Mediterranean style villa in La Montua, Marbella
Villa located in the urbanization La Montua, Marbella, a few minutes from downtown.
The villa has been completely renovated and is located in a natural setting surrounded by vegetation and with magnificent views.
The property is developed on three floors. On the main floor there is an entrance hall, guest toilet, living room with fireplace and beautiful views, an island kitchen and a bedroom en-suite. Outside there are two large terraces with a barbecue area and an open air dining room.
On the upper floor there is the master bedroom en-suite with dressing room and private terrace and two guest bedrooms also en-suite.
The basement has a heated pool, sauna, Turkish bath, garage for two cars and a large multipurpose area with kitchen.
A property located in a very quiet area and a short distance from Marbella.
REFERENCE

208-01532P

bedrooms

4

bathrooms

4
built

714m²

plot

1.596m²
Video of Marbella Area