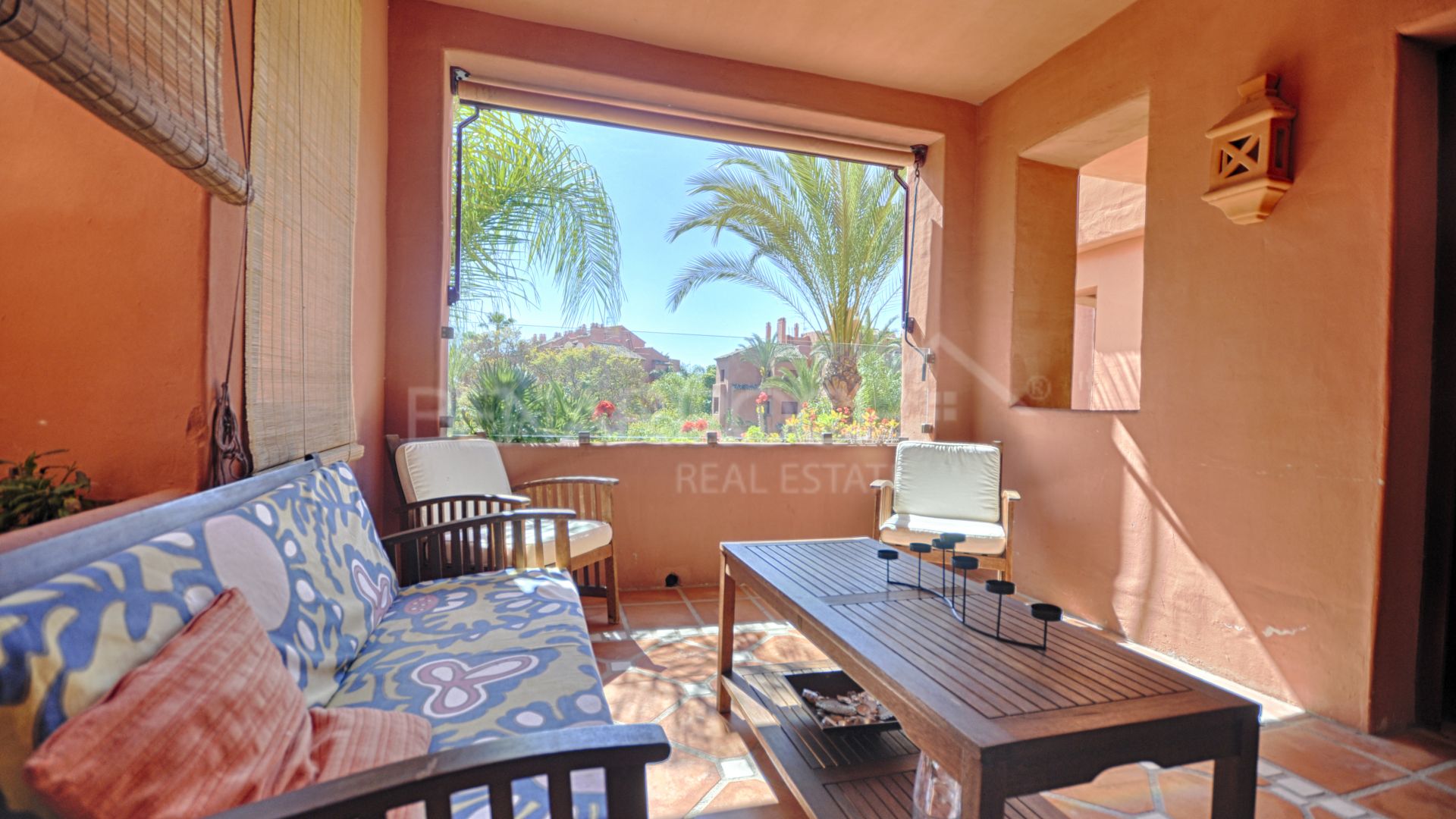 //media.inmobalia.com/imgV1/B8vEv5Xh_VThvnEqMx4G0ZxU_YC_pCgmETwWNQKyeMqLb9Afo_WSoi~kcK5mwaepLz96AHEmAzWJQblCNhundhnOIYTFLWoaYUwqudmaRKoaJdEonoN~gt4g85vzytegFmO27SmH3EBrZNyuGFTLOS9_Iy6SLla~BU5oLWdqNhEf2GeZlqxlaU1yq4ot0GNVkShPnqoboqpSDCQCopjUgItY8f9tvzWZ0ygh~wsnKW8bTXQomNe_smrAgAPA8NpBv2x7gc1yIvzfg~VGaCS9td2gdFm1LjmTd0P2KF6LoHqIhWln7w09BkJ3q_o~XWvSCVcftA--.jpg
//media.inmobalia.com/imgV1/B8vEv5Xh_VThvnEqMx4G0ZxU_YC_pCgmETwWNQKyeMqLb9Afo_WSoi~kcK5mwaepLz96AHEmAzWJQblCNhundhnOIYTFLWoaYUwqudmaHy_d4ei3CTexfG5ib3Gh5LUxxM0WH5drmXCfVAG_KXQ_wJg9l72or3AFOi7~OtYv~fBEP_fopoAikyYdy9va0rfzI4n6__5YA8_icsQIJ5QtpfSddjeHKe28JI1KyYHwKmv_bgCizkX2pOaEegvniZ1uBPS0mj~nrVdxMpF~EylSSj3KUK3fCgMv9UEgEwvzTHrJ6btyzlKSu5MQbfREOH1qlv7_nA--.jpg
//media.inmobalia.com/imgV1/B8vEv5Xh_VThvnEqMx4G0ZxU_YC_pCgmETwWNQKyeMqLb9Afo_WSoi~kcK5mwaepLz96AHEmAzWJQblCNhundhnOIYTFLWoaYUwqudmaR9nFa40YvspNM2F2~JHQ3i5WtveApq8gsToosQx5MqmPl8EN~lZkUnzBWm1Zpb9Z98DEiV0wWcrZQqQ2SvJc_4R7qQwWQoPe8vewtJ45JP6i3YiNCQK05hGLBN~mu2Z7yXdGtKDMfETOtKdk8F9La33vzMivbnB7UF2Ipw6LaYQVNSMbrHyIxFcQplrb4LKRdl7x_WKHd3zZ~6VTM40calpmW3t_NA--.jpg
//media.inmobalia.com/imgV1/B8vEv5Xh_VThvnEqMx4G0ZxU_YC_pCgmETwWNQKyeMqLb9Afo_WSoi~kcK5mwaepLz96AHEmAzWJQblCNhundhnOIYTFLWoaYUwqudmaHiB2xAO_IiGVRXSKE7iFgYzi464QSEcEedEk1PZ84g_lL5pFhUsqMZ~TT8uGzIiTf7OA_yizkicAFjEO6BG064nPEga50KN6hwzO7lreVrwiWigPYbz5vXeXO~SMtI32PBe~Vy92fz93FNLinPmz5952ftF5GN2z~EqUy08OLcwgwzsnR9q5_zqjlptE~jX9Be5yHlfImJ~V2RtWS5FJM~UjeO3G6A--.jpg
//media.inmobalia.com/imgV1/B8vEv5Xh_VThvnEqMx4G0ZxU_YC_pCgmETwWNQKyeMqLb9Afo_WSoi~kcK5mwaepLz96AHEmAzWJQblCNhundhnOIYTFLWoaYUwqudmaRerSX6mZf1gd3~z~4A5F8J4kP1Uav4nq9EqynR3F4FV6pIon5mO0_02rCEeenleDYARZ2nN0Xe0OWyyrVTCqfwHR1~u~j7W5nCBF21aDZugPE9Vgmw43ahOvSScglejld81BOnP7k0QFHlzGNjyYRefKZXUo8QX~nLykFA51dXM2rWN4OKNDeJd2_06a5OWVb5udmds9gZ0~6gDeSqByfaXECAcRcw--.jpg
//media.inmobalia.com/imgV1/B8vEv5Xh_VThvnEqMx4G0ZxU_YC_pCgmETwWNQKyeMqLb9Afo_WSoi~kcK5mwaepLz96AHEmAzWJQblCNhundhnOIYTFLWoaYUwqudmaF53vNITCtmyZ8fILuixj4XJSfTvDTV_ncXrFzxpMCMG9IIEZZO2mIiJfGFhh7kXjbshX8W67XvsgVm9aVzTAtUgkcDdD1mzUYyK_prRQ9qpIpwkzZHAh_ixHR7cO52NOmHQWRVvRpM2132z3Z3tfxJqAZUqOiNgQ2zlkqRUZNO7Pjt5sJYsRSiJwvtsDOF~QIqE7n1MXW2AwHCcD2mBb1156hKeVHw--.jpg
//media.inmobalia.com/imgV1/B8vEv5Xh_VThvnEqMx4G0ZxU_YC_pCgmETwWNQKyeMqLb9Afo_WSoi~kcK5mwaepLz96AHEmAzWJQblCNhundhnOIYTFLWoaYUwqudmaReITMiezwLqIOCeNld4WltQXJgts_ZmOBFstCXd7t6PDjYmj3BSJjS~eyrNhIDJ9EbcWeJyJE~7Pu2eiCop5k5EvEwIhXxQfi85dt7_zsEcpbqzph5Ndk5zIfodCuKU_dD_7T4R5~VAKD1LcjUbuQEbw2JjsvVCLHCXIOASxAAwtWr51ooVx_Eng4AhCVagwb3Z4kZnLztOHhfkfWnml11wYgNfx1w--.jpg
//media.inmobalia.com/imgV1/B8vEv5Xh_VThvnEqMx4G0ZxU_YC_pCgmETwWNQKyeMqLb9Afo_WSoi~kcK5mwaepLz96AHEmAzWJQblCNhundhnOIYTFLWoaYUwqudmaFrES7SAr3B9xkpCpktOHN1opHqlqxY_thEyX8PA__d4xNe060yfo3JF6qtmopTFJxSxorg75ejdtbIQsGFA7ieNdM4Nnrm0Es6g3BBYW8ATaAI8cUCT7j6rly4a7AclWKYGcNBBPsYPRwWvh71ZECyIFknOfvq35w9Tm_sOcgeCykiX_zZN2EiwXrjQxEpEOpm9VSki8OLFX5jxnfn_x1CtQ510jjQ--.jpg
//media.inmobalia.com/imgV1/B8vEv5Xh_VThvnEqMx4G0ZxU_YC_pCgmETwWNQKyeMqLb9Afo_WSoi~kcK5mwaepLz96AHEmAzWJQblCNhundhnOIYTFLWoaYUwqudmaQyy_hZbaytcMLjfdZYdwmVKsYu2mYtDaCx41x0VSfY4W8S4CpB4rypkHptjYDQTK9LBe1bq6DxBRV9aNx9uBIpWKeK5LtlnqZeUiahNwpRJAWCwc4sIDlJq8Xe5_MzsJ0UDid1pfRzsdh2lW2dQm0Aeh_DYU1msc3Pzo9vby4oMhb3vL2Pjt9IA_hpO1VJrnClc6dTZDX~pDs5gi9IDP3HIGO3KYsA--.jpg
//media.inmobalia.com/imgV1/B8vEv5Xh_VThvnEqMx4G0ZxU_YC_pCgmETwWNQKyeMqLb9Afo_WSoi~kcK5mwaepLz96AHEmAzWJQblCNhundhnOIYTFLWoaYUwqudmaFPHpQaASIJaJgEedw6mujaMnbPih_43OTBwYp0EJXX5fYItHR6LI6JShSk3TTgfqE~F_g~mlPjhcMg8Y4JLlIgr_wncd5783fm8jlsdsTq_jRc5Z2NqIi65Xmga5RN_U_hR_akdb5zYRdtWOuei23dzxPIsqDSZp7BcWceS_jhjVgraC~V9J8qrU7GnnUIRWTvtmtHW~NZF_IXwXoRz7w1_6ztsoIg--.jpg
//media.inmobalia.com/imgV1/B8vEv5Xh_VThvnEqMx4G0ZxU_YC_pCgmETwWNQKyeMqLb9Afo_WSoi~kcK5mwaepLz96AHEmAzWJQblCNhundhnOIYTFLWoaYUwqudmaE5lJc7NpCNx3K71T1gEhDIcDqd71u4k1CK3~E2O99ST8FO7iBr0bqzZHE8fvr3mzYXVcvJ79~bxPJur3wVdSJ0mWRxABHPN5W2aUr03ssA6_u~ngeJt2gn7kleuJoHLuNjVZzECkM78sNQoXJCLq~wzX6C0Q_CtlXTv~XFAyYzUSlSXZ0O4ZNIQrUdmidF0mhQEHTTAU4bWxw~Ixa_7pnF_W3WZmdQ--.jpg
//media.inmobalia.com/imgV1/B8vEv5Xh_VThvnEqMx4G0ZxU_YC_pCgmETwWNQKyeMqLb9Afo_WSoi~kcK5mwaepLz96AHEmAzWJQblCNhundhnOIYTFLWoaYUwqudmaRb0OLisQGYeLSRpE7Ok02puyVfzV4~UezkyUhGbmh4SHY7tXrjltAcJZjCm8imT8JA0UGZhRsaWwiV90q4xwdsDhk2wrYK~XQPGHA4gGNsRBTM5jV3cwo6yvGrmZ8B9Y6Rl_EhVr4K3L0yWlbP7~q44~XiS45EHxVdycDiyX~Nf9OqLqAAUUkGFq7oCxdtl9JJdHaeXV_kUKbayFJM76fH7mKFIXuw--.jpg
//media.inmobalia.com/imgV1/B8vEv5Xh_VThvnEqMx4G0ZxU_YC_pCgmETwWNQKyeMqLb9Afo_WSoi~kcK5mwaepLz96AHEmAzWJQblCNhundhnOIYTFLWoaYUwqudmaRPv90KOayFU6Vpg8EJlT_T9fmKo8cvpd1n3zsa7s9oPMJuqMPq0T9KnaOnPXBDtUlBxkhR76c73ME2S7HZQyaka5GQU8xX7zZztGu7Ww7RcaB6nufDRk7raRhJ7wG0cwafcog~Rd9xo03aNgNxpyVoRJ~lGXPcmlESvXBErA6eeQuGiyvvRuATDSJ4Rclx86ekGZnjedT81yRbhjYMAs8NgajqebCQ--.jpg
//media.inmobalia.com/imgV1/B8vEv5Xh_VThvnEqMx4G0ZxU_YC_pCgmETwWNQKyeMqLb9Afo_WSoi~kcK5mwaepLz96AHEmAzWJQblCNhundhnOIYTFLWoaYUwqudmaEe0b_YaGbfsTt~y31q_wZ7PjjhFKhN3dyJ0Fq7jsxqsdOXp~wrqfKWqspi3KsQL2NAsNwDVljHPY3xLVtPjX6ykvh3AlZ2xn8uhEjQ4EyDad5bSVJ8mzoqjHVSehT8f53JTfS7F6AR2XnptTwpoxZDLfJ_23dHQn59ammBTyDu_QFqF52Szzat9ypsdrxdAMcW89oUV3SmNLhpZEwLuVHg~_KuzoeA--.jpg
//media.inmobalia.com/imgV1/B8vEv5Xh_VThvnEqMx4G0ZxU_YC_pCgmETwWNQKyeMqLb9Afo_WSoi~kcK5mwaepLz96AHEmAzWJQblCNhundhnOIYTFLWoaYUwqudmaEbkwu4LQ2KIXeXW96IJNd3f2ZXNnWl3H2FOc9dq0sdzMrv5ax5hVqKvJIM5ZVyHEUnOR8LG_Vhgyo4_dO7kPTcU9OKp1EPk_5Io2bw0WySJfbMfPoyM2mOXF35PKHZtx9MJbjR4FS63SjGppQ3cS7VE6fx2rSXd8gL5qojuYRIflu82eHHsDG1lRWYdPl8Sf8vtYxNRkhkxHiVMMOJxRoPUj8HAc~Q--.jpg
//media.inmobalia.com/imgV1/B8vEv5Xh_VThvnEqMx4G0ZxU_YC_pCgmETwWNQKyeMqLb9Afo_WSoi~kcK5mwaepLz96AHEmAzWJQblCNhundhnOIYTFLWoaYUwqudmaE8kSptmQzqcEJFGnoWlgftUGO_c7xM1raOT7WANreammn2CnPlqOMP2v1hdmcl_0afSdIRsz_xXs4ntTXwycoxqDp4wKs3cROlfimpbmud58OCK6E8R_gA16bxKpPEFqE6lbX7HiUNHWuUqiw6jxczJFod6oMoqSe946VU2tAD763IiM_AfT4V2yVczSN6S3H7vcAydaBdx0P8F5_01Stuw2~VA8ug--.jpg
Alicate Playa, Marbella East
Apartment
SOLD
Apartment close to the beach in Alicate Playa, Marbella East
Beautiful apartment close to the beach located in one of the most recognized complexes of Marbella East, Alicate Playa.
The property consists of a kitchen with utility room, bedroom with separate bathroom, large master bedroom en-suite and living-dining room from which we have access to a covered terrace with beautiful views over the gardens and pool of the complex.
The property includes a parking space and a storage room.
The complex where this property is located, Alicate Playa, is a great urbanization close to the beach with 24h security, swimming pool, children's area and paddle tennis courts. A few minutes walk away we can access the shopping centre El Rosario where we find a supermarket, coffee shop, restaurant and a well known tennis club.
For golf lovers, in the surroundings we find the courses Santa Clara Golf, Marbella Golf and Rio Real Golf.
REFERENCE

208-01499P

bedrooms

2

bathrooms

2
built

119m²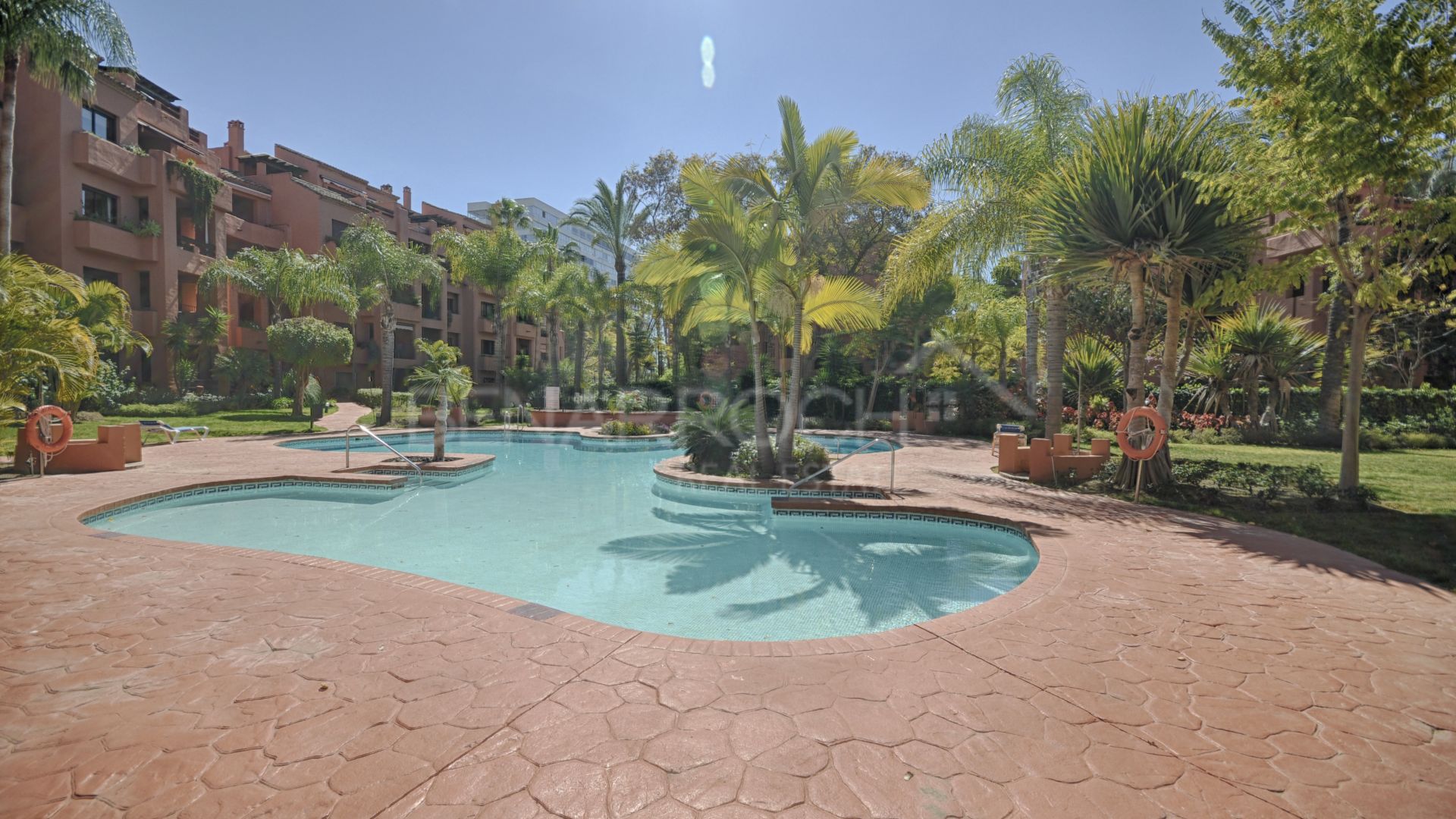 Video of Marbella East Area
similar properties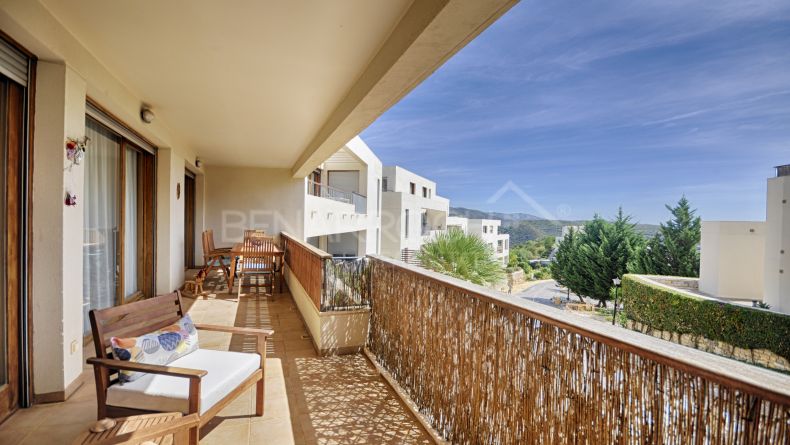 240.000 €

reduced from 280.000 €
Large three bedroom apartment in Lomas de los Monteros, in Altos de los Monteros, Marbella East. The property is located on the ...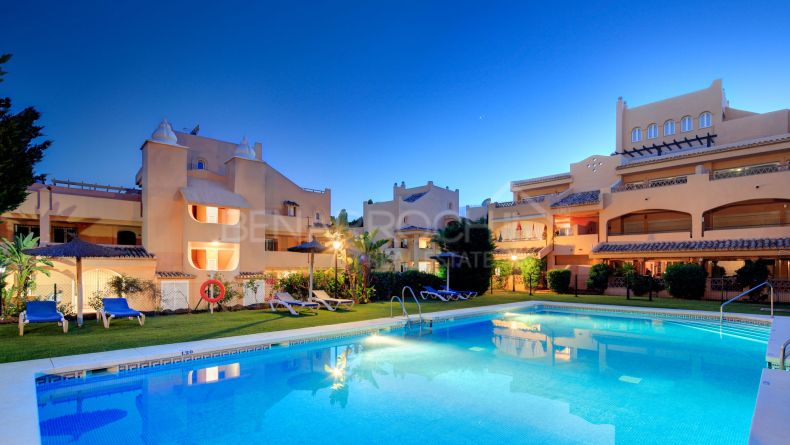 SOLD
Development of two and three bedroom apartments, and penthouses in Santa María Village, Elviria, area especially known for its ...
330.000 €
First floor apartment situated in the urbanization Bahía de Marbella, Atrium, in Marbella East.The house consists of two large ...