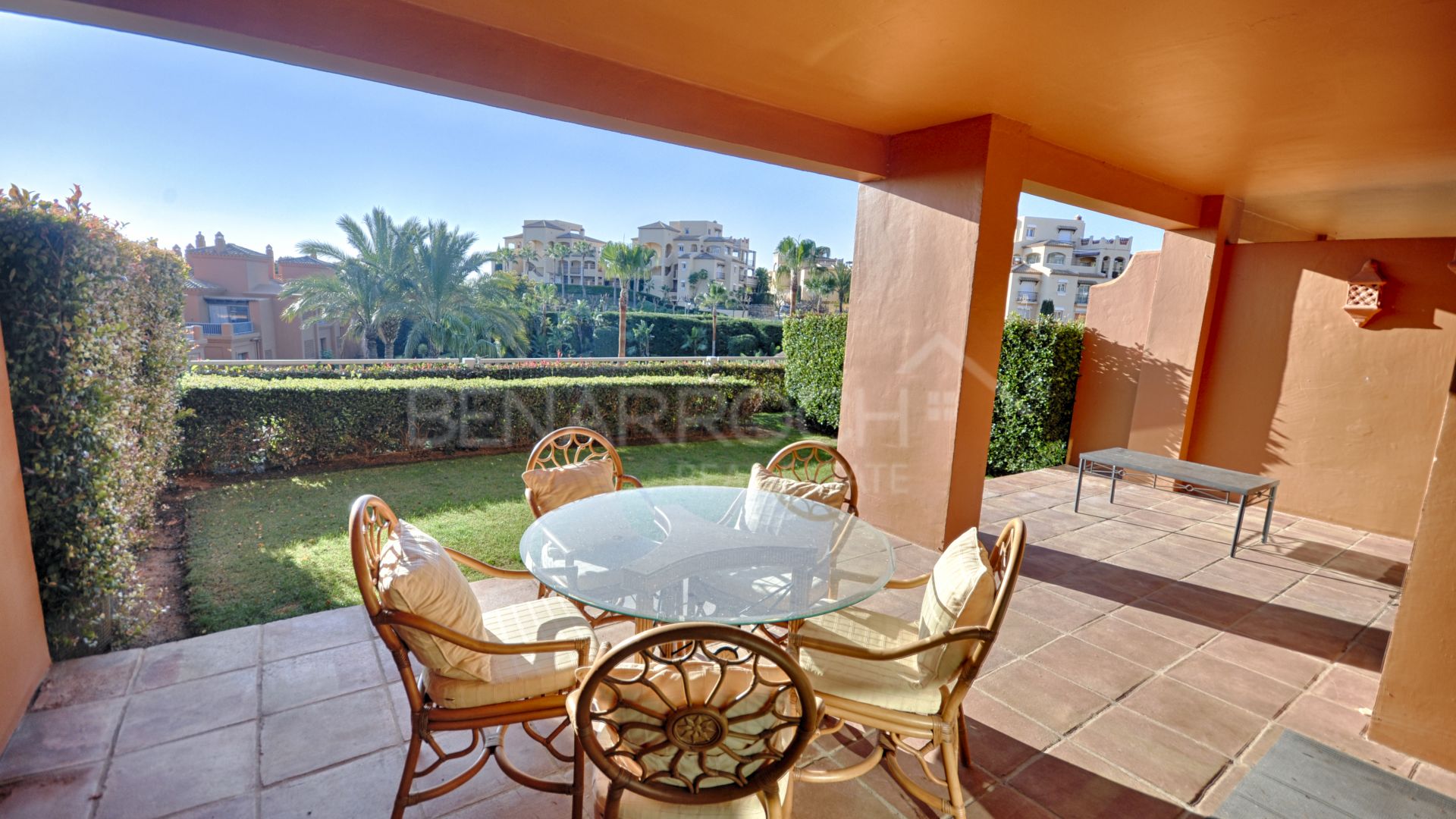 //media.inmobalia.com/imgV1/B8vEv5Xh_VThvnEqMx4G0ZxU_YC_pCgmETwWNQKyeMqLb9Afo_WSoi~kcK5mwaepLz96AHEmAzWJQblCNhundhnOIYTFLWoaYUwrA6S_heyE2VeRmtpNFAKkEPQFDvYx_xp6Eh0q_eGRLIrHeunIo8aA9wwUqAlfAnF9UhkX1CUKBpinIoEi_x70gIXBfVLoew56eqzfmaCIsJJFjdbyfTpFdSqCQeQ531elwADP29fzD4akaf6I0sgLdKfOorG5hOd36oJHRq9Xn0g7HXiZcVXUlUlKWfi~afB29lxNilS7KRLqSV_FW5ykwCt_DPYo~97xcA--.jpg
//media.inmobalia.com/imgV1/B8vEv5Xh_VThvnEqMx4G0ZxU_YC_pCgmETwWNQKyeMqLb9Afo_WSoi~kcK5mwaepLz96AHEmAzWJQblCNhundhnOIYTFLWoaYUwrA6S_jivziLQGgrT_5qoNa3rx4d8KY8Ujax2uP5maViDHYjNVb0pZiy7_E0cMLRAKDIhskzB2AC7l9M7nl9Z8YkL0_BfJGk_4Y6v2DW10kzApsVOwIoR9NVmXD3GkfQhTyRHUR6G9oxp2RldG5J_epeB~HEyUsyiLYb0IELEgTQ9LCBfN0_jMMkBAsv_zJ3dIedthckwju2T97sBdVbWN434eeE22WbQxew--.jpg
//media.inmobalia.com/imgV1/B8vEv5Xh_VThvnEqMx4G0ZxU_YC_pCgmETwWNQKyeMqLb9Afo_WSoi~kcK5mwaepLz96AHEmAzWJQblCNhundhnOIYTFLWoaYUwrA6S_hykVBkOMWTlU0qcuMmusAdqx8E9c8RZ9MrV6hUApWplj52nMGqOHjAKrJ2pQJns6aex8KAcnFaz02rMkwIRggY16Sjms_maLrpSRiOHe40W4QdAle52R3zgYODs2oy3LL5LhZvrr1gTQl6qKHbJatinOw19NpRT6UwlWfBzhcyWS6FsCILDcKx1XQgIZWccKZSri~Rv0KUpXoTg94jmo7GMjlFybPA--.jpg
//media.inmobalia.com/imgV1/B8vEv5Xh_VThvnEqMx4G0ZxU_YC_pCgmETwWNQKyeMqLb9Afo_WSoi~kcK5mwaepLz96AHEmAzWJQblCNhundhnOIYTFLWoaYUwrA6S_goJHg_Y7VJTSmMp~UqMDXJtOssLA5jrbw95riZyFTpA~1CXLRszdN2qAL5CPhPPKTOd0h~oqEv3jvFzm~RQ2VhQ6oEGeSCclywGrRNfYjtz_94bVuKHues7yMObKffwk6jY8YGEk3PwEnqgBjdwF74cDcZSvr1SMSoe~mEcDOW_cjFHNTRLzw4JoKTwj8NBtXUXSGqwc_PbSaCAqjEA09ZL9Q7i9Wg--.jpg
//media.inmobalia.com/imgV1/B8vEv5Xh_VThvnEqMx4G0ZxU_YC_pCgmETwWNQKyeMqLb9Afo_WSoi~kcK5mwaepLz96AHEmAzWJQblCNhundhnOIYTFLWoaYUwrA6S_0pyuKYZ0UbgVzsIi547yRXNx9l9tEMzbVy2Q2U5PgncjQgVtDYakOuW~2QeXCezWhvME5MQEGAoR31~6RYZ2FhqDl1JzRRlHX2Qn8BgFkS0MQhkZ59v7Qs3kbR3AKSU1KV1vxLXwo0LidtvC7Xdzq7kMIjLdJsU_nR2RyVjURVW6pequGq3dUILmvFXT1pW4Vefpf7bzF5fGqeMTvwajwLUoZ4sI9g--.jpg
//media.inmobalia.com/imgV1/B8vEv5Xh_VThvnEqMx4G0ZxU_YC_pCgmETwWNQKyeMqLb9Afo_WSoi~kcK5mwaepLz96AHEmAzWJQblCNhundhnOIYTFLWoaYUwrA6S_1nm5uL7nfBJAoyNNY1LxDpQ8G9MRhgZV5YUq3thevjxqBSxrFeqoymkFouE_pyz9rlaNp6npA4OMo8A6eEpgtVcKRqLXRKLsKomeIyxL3H4b9VRhLaQ4lPd7MCpPLBaB3zKh9gFRb4eG7Chc_4fzkTjkDmLIsTLek6NP8xNZYg30bIFV3DDK1aD9sGYBiN2Xyr9bZwKd3CNgYaAQ_pgfbz5WCPungg--.jpg
//media.inmobalia.com/imgV1/B8vEv5Xh_VThvnEqMx4G0ZxU_YC_pCgmETwWNQKyeMqLb9Afo_WSoi~kcK5mwaepLz96AHEmAzWJQblCNhundhnOIYTFLWoaYUwrA6S_0pzzqrgj_0WXk9iw6WmKnh3Xfmpn8HMXA3_Xb0z~57XwDp4SDoOz8rii_lUTB2twIt~mds22JoWpk6ps96bDw7w3V~yEcnScnXYgKnQw3JCOk7HcURbhip9qQ9IXEwggO7mMkcK7wk9iZDOUaf4uPtR7xHXyvQkHWF1IOvfjfmI40Vnh6q6h~_wYZJIvyuLQNntODaeEbCmgFMeDjPeGnUK~YXh45w--.jpg
//media.inmobalia.com/imgV1/B8vEv5Xh_VThvnEqMx4G0ZxU_YC_pCgmETwWNQKyeMqLb9Afo_WSoi~kcK5mwaepLz96AHEmAzWJQblCNhundhnOIYTFLWoaYUwrA6S_gf593BiDagfs~vXHT8gqRzRJr1v_7X4tQKQuKlqjzsAs276q0Qm4ur7Vg555YwMm7ZeQurBzpqxR9IQMUkYgKTqI0QDBmACQ9ir3Sr0X~I5WSFPbGH_x39vN4E0HSs7QMU~XDNoT~C23P_096FYaW8V9ZcfihrVFp~~VHsOJR3kmyj4Jgs6WztWGp3ie4YWkZgQa_A2czBzB~Zp7tqED9q_3Au0Kiw--.jpg
//media.inmobalia.com/imgV1/B8vEv5Xh_VThvnEqMx4G0ZxU_YC_pCgmETwWNQKyeMqLb9Afo_WSoi~kcK5mwaepLz96AHEmAzWJQblCNhundhnOIYTFLWoaYUwrA6S_ji905LRo0mDyc3I~RyIx~WP2lE_r_eC_92lIszgXNT_eUvVGTVs5I~ZY8HenEw5EpWf2OO2Lf9s0WPIBRDkZSsQZd9TQfPB92k4svFbEnWv53oppdmQx5GWExfhmThKDMEqbvO9Tue81ExSfejnfg7S7R1DtqDKSUO8UufJ3vqO2_aKh~rn6m94nC7KLwsVDcWbxqDgJpMSbc2Wwz4gAqQpYCxfIXw--.jpg
//media.inmobalia.com/imgV1/B8vEv5Xh_VThvnEqMx4G0ZxU_YC_pCgmETwWNQKyeMqLb9Afo_WSoi~kcK5mwaepLz96AHEmAzWJQblCNhundhnOIYTFLWoaYUwrA6S_jn5IWM~od4fA2~wWhbDOyhHemhVoLlP9AlkVwXqgeYhGAhYy794hL1SX2jlnjhCUXw15EegPZvsFCsqrymqBLCVdGUVpm0w4Brfm9TynQJG7cS_nPIHjl30c98zIl2XfoxxQLic99Ud3wJGjzfr0iyGUIUf2~RqX47e9q~rpLGdmIBC_EbA3c9PCCtLxtiTkzIdgZ7NasKG2y8LR2iPbvTIZoitlYA--.jpg
//media.inmobalia.com/imgV1/B8vEv5Xh_VThvnEqMx4G0ZxU_YC_pCgmETwWNQKyeMqLb9Afo_WSoi~kcK5mwaepLz96AHEmAzWJQblCNhundhnOIYTFLWoaYUwrA6S_1nv1DsXTfv3nktluulzdb_sxi_8wIXTF73rPsuC_jQMyMK2KRCJftVOGHM9MVBCcIbPYqxn8gWwB9FROBP7WFYZINE6J8X2OpHMwpZbv7Yyvo64Z3~6tUYRka6qFIQjH409xGijzXAiTeYXI6R~~EioWJ38K21AH_mu2gVs3GSsna4fQYIReRBz6nI7Qw9T~evI~ErbAvSrUnr7OgKAU8AbYOrt~~Q--.jpg
//media.inmobalia.com/imgV1/B8vEv5Xh_VThvnEqMx4G0ZxU_YC_pCgmETwWNQKyeMqLb9Afo_WSoi~kcK5mwaepLz96AHEmAzWJQblCNhundhnOIYTFLWoaYUwrA6S_gf~JYdEw4Sg_EcyE8vLT4_uH7G9BgYEYAoyumdsnp7G9VTDyPyL3IB0CcXdsrQiMogcxltG~LN2kQF3OyjTvectj4hO2L9MPgHg1Bt90JrQiMXq7OiX7~6SG8ZqQ1vQMBThGUf~YtRCp0tjZAx4I2Ip6O3AISPBv4zRAUItPA2qlTRRU2wH5I6r02Gy2Zwq9hzgNPqJEkBFHZfcywhHial3YbGktwQ--.jpg
//media.inmobalia.com/imgV1/B8vEv5Xh_VThvnEqMx4G0ZxU_YC_pCgmETwWNQKyeMqLb9Afo_WSoi~kcK5mwaepLz96AHEmAzWJQblCNhundhnOIYTFLWoaYUwrA6S_gCx3t1H0VF~6cPkj0m9BhLoLAybYcsHjewE5B8Wa8h223N4qMSfJi71JxkK01u5r9e4eNlORI6mPWEJ6H~Pa76tzLsuAh4Wcap97I3XkarzZB191iANqAMsTNN0AMU8kGYg5N4g3jvXsKJirisrCTFOBRkuEk0C8890Vom8GAlVh7tzQ3JvxRD6UpqaTAhAxsdsLtn0PgRkkn7Q_710tq8SkhKrsnw--.jpg
//media.inmobalia.com/imgV1/B8vEv5Xh_VThvnEqMx4G0ZxU_YC_pCgmETwWNQKyeMqLb9Afo_WSoi~kcK5mwaepLz96AHEmAzWJQblCNhundhnOIYTFLWoaYUwrA6S_1i212TiJIVyvk6kpCMUdqOsbVAHydHQh7iKUbPgoAR7lu3y6Tr1tdLLkiJU85tseV~aVXpi2LZgaM~I1FY1yptVKVeLGpWXgRPZBKjY6YtyGRRaQq_w8OwAYH8kbH9rbMK9KBgED7vxjlxcxcryTv9v_9tLJa_4Otvm0wr~CLMQOj4oNAVcjClEt5TuOw44vboIgnPkhzbfiYRHTtb6akFY4SlespA--.jpg
//media.inmobalia.com/imgV1/B8vEv5Xh_VThvnEqMx4G0ZxU_YC_pCgmETwWNQKyeMqLb9Afo_WSoi~kcK5mwaepLz96AHEmAzWJQblCNhundhnOIYTFLWoaYUwrA6S_1B4OJm3tvLLLoabexWi670cP4D~vOf4qgI8orvo~jHpFmVC6CF6YQrjglTZb9Y9jW~_c49wwibUdjSreCbnfrpx_HI4I8QIXMxhiEXiKqNDNmmRexK16qrIeRHveQ_Ga_Uyyse3LC7QHnUcaS_jIgmDdP4LhyCGqQKPkAvLggEV_G2l4e2MlpZbL0G4Cdp7PTf2qpbD0tXHm701JSAWYLzy8lyxRqg--.jpg
//media.inmobalia.com/imgV1/B8vEv5Xh_VThvnEqMx4G0ZxU_YC_pCgmETwWNQKyeMqLb9Afo_WSoi~kcK5mwaepLz96AHEmAzWJQblCNhundhnOIYTFLWoaYUwrA6S_1Bp6djylNnS7kaIY6lw4V6JYW~DwHEt~YAj~oH3cveWsxnvzoax2ZgTbm8TfC~_3Da07alfULKuhvG1OORXdn3jvtdXfGHLQB_8nx_IqlV3r1q6~D~NivtZiwVsFgEcnYpWtoWsIKSsvmBGG~WGGjjoPNgwx1~hTjBwon7uy0ZZ8gg8uBVTIsxO2mpSOjfXAaiqshzK9Whj3CdyaQ76_V_ROB2NZag--.jpg
//media.inmobalia.com/imgV1/B8vEv5Xh_VThvnEqMx4G0ZxU_YC_pCgmETwWNQKyeMqLb9Afo_WSoi~kcK5mwaepLz96AHEmAzWJQblCNhundhnOIYTFLWoaYUwrA6S_gCSWwPRhxtrGeuGWGw~tCBVNVPW6SvaI0kNt2U8emOhNUd9dfL1aEmbveNTxdQnBZMJeWEOrwYj2fNG9NIVidvGRz68HEzXpzyQARgDFtJVl_YyF~Y1GmoMfCoYGVMyDGqP82ooRH55X_8R5vYcTF_D1zlgqgErkQt~xp5PBuTPZfsNVRDC2K7ogPKC_oeodZ5bj6dmY9vJTxV6abBg~Mo3CVJX4FA--.jpg
//media.inmobalia.com/imgV1/B8vEv5Xh_VThvnEqMx4G0ZxU_YC_pCgmETwWNQKyeMqLb9Afo_WSoi~kcK5mwaepLz96AHEmAzWJQblCNhundhnOIYTFLWoaYUwrA6S_0pgV36wUk4hRK1mTruLp8UPNmr~ZPmtwP0UrjAseSO42FAWS1due92Lz7zV3W76b4sJjSWw1oy7ZeWHa~tzEi~w7AIv~lg0y2vWPaSeN39F_bkyHKVwCu5_yjuiGUtJ99K0IlHGRWeW7AWu6eRmIcgUmQfx0jguRQ7oeQrj4KUDdpTz5hh7W~vxVhZ7fv4joht3JFujDY6SmFDLOHxISQzA0xABGVw--.jpg
//media.inmobalia.com/imgV1/B8vEv5Xh_VThvnEqMx4G0ZxU_YC_pCgmETwWNQKyeMqLb9Afo_WSoi~kcK5mwaepLz96AHEmAzWJQblCNhundhnOIYTFLWoaYUwrA6S_0zpge9blEd2DnK~UP24lBKiDFT3mwj5SkGbNZBNJvXl9QUOrzn1EJoHPI9S5E~dxm7DcI~y54~dKfw5Wf2gnUGXGUEAc0QAnr2cEaRIx2LjVBGQyReD~Kvlhj4MggZ_xie60FIZTk0GqFeus2FrBWWrI80ntLMg1U_pApbNssisgh6n~2KHirClFPPkRkzktXDelNhyBQGaArkFoeuBABmaElQrRsA--.jpg
//media.inmobalia.com/imgV1/B8vEv5Xh_VThvnEqMx4G0ZxU_YC_pCgmETwWNQKyeMqLb9Afo_WSoi~kcK5mwaepLz96AHEmAzWJQblCNhundhnOIYTFLWoaYUwrA6S_hK0vSBsgYr01JudUXkCYq89EvblYjFN8j7C9ckgbeD7vnZM~tVROe0d97XpdBD4~XWi7R~TnfZvoUv6C0PtTCKdf~zQmSModG8mhLEF~nnSXv72SxT2myUuWMnAwzOgfPOAKDOvYIWayaYovDv0f5wEi3ChApuyjdtK4tlqN0_nL0KHrNQCgXcaVXEmk76Ql6cRNDu1TRzm4Tcm~4452HbuYEmVd7Q--.jpg
//media.inmobalia.com/imgV1/B8vEv5Xh_VThvnEqMx4G0ZxU_YC_pCgmETwWNQKyeMqLb9Afo_WSoi~kcK5mwaepLz96AHEmAzWJQblCNhundhnOIYTFLWoaYUwrA6S_g4OoB7XvGi~hYqWDf6sZ70jE_cDVtQqnbxpMkPoimoHA9civQUIdomUzVYsKBX0FiZi0fMom8uoENsJ~7MRuHe5s_HLo77mYRfMZsc~CEn5K~Hh7pffcvTILDAiTTgf9svRk0zzK8BT4~YUf~Ei_kSPBwGuIDVLyZ8jf1rjMxnHe2Vgo52abngW9BBR9MlXhOBBs0L2JAsVQ2BU7tgTbGvhSf9zv3Q--.jpg
//media.inmobalia.com/imgV1/B8vEv5Xh_VThvnEqMx4G0ZxU_YC_pCgmETwWNQKyeMqLb9Afo_WSoi~kcK5mwaepLz96AHEmAzWJQblCNhundhnOIYTFLWoaYUwrA6S_hKueK~uuMOK~JEbSC1qyn~h4upHkkXKWBDRHvXJ7fPxv56K6XMu~_wTrwXXiE0wD6k7bZ9LssdxUEkKXRq00pMpzSTBiVs6k0PedHBkJ8nuVKD6ZgyebTxdYa~l5In6jUfYLt7tjGwgYkRwhWZqv8~ZF0CGebUHo1rJEm4F_~PV4yiKjFOIdke6YrrceTbLrbLy6oPoj1wDCnvMldOtdlzff8fc92Q--.jpg
//media.inmobalia.com/imgV1/B8vEv5Xh_VThvnEqMx4G0ZxU_YC_pCgmETwWNQKyeMqLb9Afo_WSoi~kcK5mwaepLz96AHEmAzWJQblCNhundhnOIYTFLWoaYUwrA6S_0SDVjwmlL8OuWeuUMFZEG96vRZpeJ11dSbVa~pGcnoaWxBHtYRurbHz7NNgb7mDJj9f3JrbdD2e2RuMWNon4ttsR7ODAeb7JG_pljf2_lx8eVtnKmqstraHa7eNm1GvPN1_TBu0FD27BeIkeF~L2tsOCA1zHnbF5wfB1ClRfLMmc3DI2r~MVYqRRea3FHbPKshFs1pnhc6TLu0pL4soIZ1pK0NuQJQ--.jpg
Benatalaya, Estepona
Ground Floor Apartment
RENTED
Ground floor apartment with views in Benatalaya, Estepona
This fantastic apartment is situated on the ground floor of the Benatalaya complex in the municipality of Estepona.
It is a property with two bedrooms and two bathrooms, with private garden, south-east facing, very bright and with views to one of the swimming pools of the urbanization as well as to the mountain of La Concha.
The property has air conditioning, a parking space and a storage room.
The complex has several swimming pools, 24 hour security, spa with indoor pool and gymnasium and excellent construction qualities and is in perfect condition.
Benatalaya is located in an area that has grown a lot in recent years, it has a school, a supermarket and even a cafeteria nearby.
REFERENCE

208-01489P

bedrooms

2

bathrooms

2
built

120m²
Do you know Benatalaya?
Video of Estepona Area