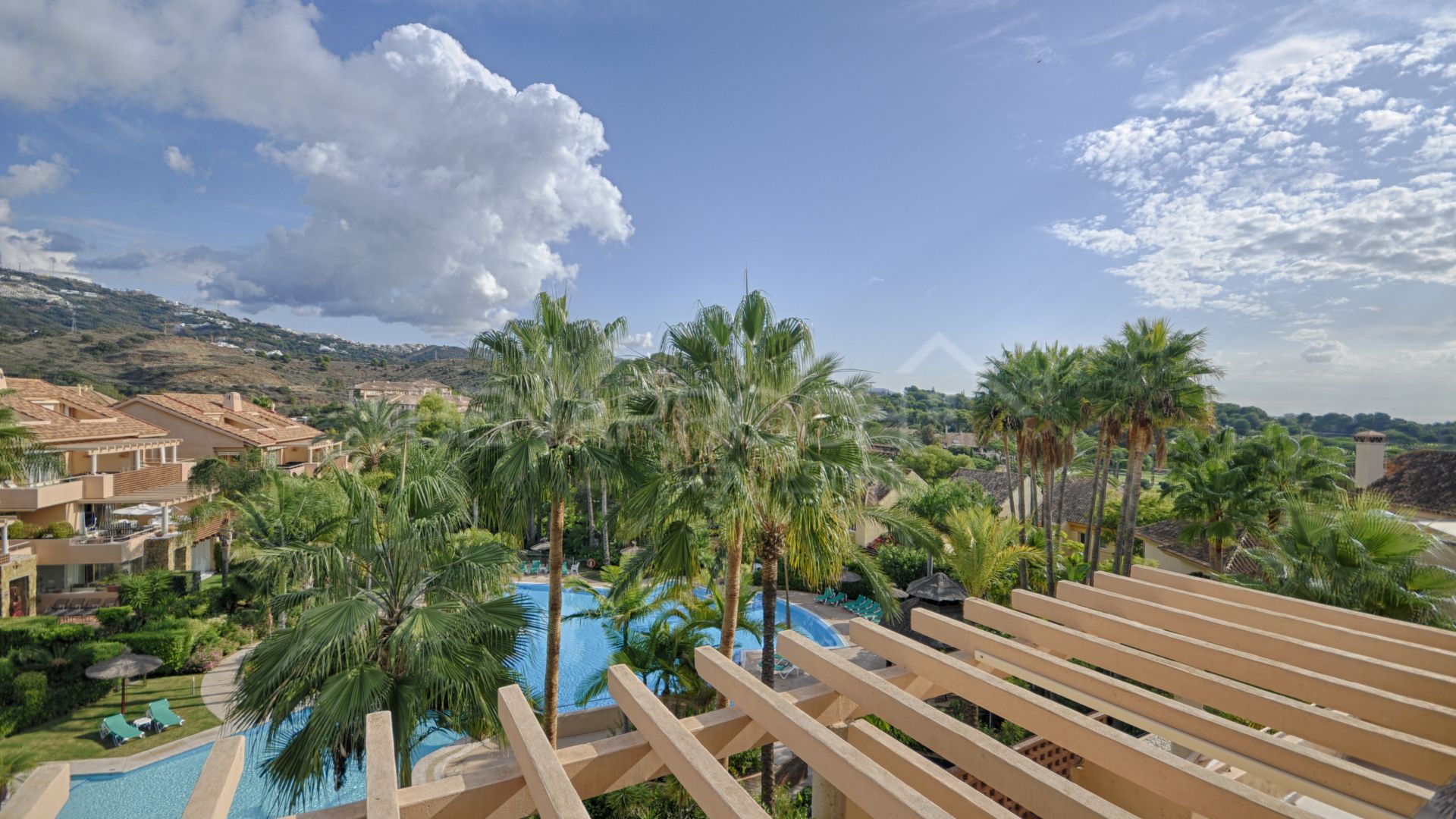 //media.inmobalia.com/imgV1/B8vEv5Xh_VThvnEqMx4G0ZxU_YC_pCgmETwWNQKyeMqLb9Afo_WSoi~kcK5mwaepLz96AHEmAzWJQblCNhundhnOIYTFLWoaYUwmCASZocKI5xElbTRfxfhw~g2pI8BN__56zY4QOVTN5a6EVen47k~aP~vZLUgy3teKZ8sDsrsm1fW6qCIoTevHRgio~vXP18RTjiPUJetnHg0tQ4d1WEz_EMe425KLxn1nyQdixYWdRf7AcabOwPqD7N85aPV2zdUlpHJiBuFV1X8sXapGhYSF04hoxdQNWHfgi0wZF4vTdgvvZxSXwIGb8d2o2PMtYoyOmg--.jpg
//media.inmobalia.com/imgV1/B8vEv5Xh_VThvnEqMx4G0ZxU_YC_pCgmETwWNQKyeMqLb9Afo_WSoi~kcK5mwaepLz96AHEmAzWJQblCNhundhnOIYTFLWoaYUwmCASZ8V5jhsFeV8LzC4Nd78ijbf6eEhiYoONp2AYGeIkKN952wFJV4paXACvtS7BmZOZz1CGZMzwNdkb10KwzQG4AV_ZoYoqVHKpcl96Atdr7pxNqh06xNfd3ktyO~lmDe5o8hDFxmQGdajLqNkaTHoIS7Nl6XCx5cWyYgOQenR12sKVMthWTusPFu_iGo_ze8p1sOABoJRHaMf5GVQ8ys5NNmb~C75jr1Q--.jpg
//media.inmobalia.com/imgV1/B8vEv5Xh_VThvnEqMx4G0ZxU_YC_pCgmETwWNQKyeMqLb9Afo_WSoi~kcK5mwaepLz96AHEmAzWJQblCNhundhnOIYTFLWoaYUwmCASZ9pXK20CtquKsJqqdomZ2ZWEE0IikQkF4MJp6VuC7yAbgr~vaGQYZUOjLp~KNIt~fwSBI0XAuscbxf9SHqHYfbEudG3s4XJO_p3b6bn~7crOGzb~dsDW5ILq9B0QnjkMs0Jm7ygih5g~jf7V~ARZLEH_9kY7_4AgxXHhHUAgJwoI3mFrO7snHCkHgnOZ3o0hzyHd6REv1sNR~WVPRZs7Um3BdB72QVw--.jpg
//media.inmobalia.com/imgV1/B8vEv5Xh_VThvnEqMx4G0ZxU_YC_pCgmETwWNQKyeMqLb9Afo_WSoi~kcK5mwaepLz96AHEmAzWJQblCNhundhnOIYTFLWoaYUwmCASZp~POId~S9EJ0J0lU5uyBQFTZngUuhIe~2Z5yowNSUd6Vv5IJLVRyrmhogi14Q0axzrhtvE9adShvB0x6uUz0XvSecu~gngcydawGn3B2oE8s97apU_YiFl6uYPLKlqqDhIefWTqgbzwdQzo7g0FeFz7i8gsmf8qe6Fx7y4W7r2JNf55zQcDyrvgGz9SXKMgIOKieejMbJWnEoNOWrUMkCdctoMuhjA--.jpg
//media.inmobalia.com/imgV1/B8vEv5Xh_VThvnEqMx4G0ZxU_YC_pCgmETwWNQKyeMqLb9Afo_WSoi~kcK5mwaepLz96AHEmAzWJQblCNhundhnOIYTFLWoaYUwmCASZpodwvpOMKU~7qcNYpvSUKzpuKU6PSD00R0d0AeGy1z11OKzb~gD~VqH2LJccDZJ9ZPCILwYku3qU4YTMP8TaCQkC9jwC55sDm6cqrbx~y~iyU7FZwoQYX82NX7sBOXHrerL3uNXDrlit5wzJGZg2RhZl9DxXk479Azl1m7Y~~FykKfQ8U1awLMpsABbq32Rac4I_91yisERKD1CqrxQhR5VZDCpBcA--.jpg
//media.inmobalia.com/imgV1/B8vEv5Xh_VThvnEqMx4G0ZxU_YC_pCgmETwWNQKyeMqLb9Afo_WSoi~kcK5mwaepLz96AHEmAzWJQblCNhundhnOIYTFLWoaYUwmCASZ9Iphp9L38pRUW3J7U0uGD0TlkGuV6oQjXevvD4L2eFwz2S7H4IpLEJ6UCqzPcgwIQuLHxbyQQeNBrFDCr_eRPNMFFYtLG0XtPb48iV0At86jnYYUyDr0lYng2HLfeCnFztRvsA8AusylGvgqTK0v84~08oocTbYCQSw1yXy5vBJm2p0gsmmAwp5n4N8eWPDF04XHA6ZuZmynjtcfdHX809CO8njndQ--.jpg
//media.inmobalia.com/imgV1/B8vEv5Xh_VThvnEqMx4G0ZxU_YC_pCgmETwWNQKyeMqLb9Afo_WSoi~kcK5mwaepLz96AHEmAzWJQblCNhundhnOIYTFLWoaYUwmCASZo3yh327tRMPJ3KHdJ3TYc~Mp_w3WEQiMz5uUoi8qA5ALGH1R9znAtWHYhILw0pkWV~0QvLebnySBEVwRP93NfUAVOjZXK9ZCXijnBIS_~8iBRlhC7AbrKuK7CN030H9YCdTziItOi5HL~bl6bhfpwyX~F6ov4ds6gTmXzVLgIMzJmX_~okM5IzZjiUb6WpU_lsBGGDi_DUdwuU9pYx_LgLN2mjK4~A--.jpg
//media.inmobalia.com/imgV1/B8vEv5Xh_VThvnEqMx4G0ZxU_YC_pCgmETwWNQKyeMqLb9Afo_WSoi~kcK5mwaepLz96AHEmAzWJQblCNhundhnOIYTFLWoaYUwmCASZ9ItrehZQ_IQbGO5rZp0LNkgPEmkaGIWex8XmdF7gSFXM4G4PIAfkobGTm_N~hFYRzrB4KMoC~qPkPyK28VWw4kD1TNgNANnZcHdWHdPBCvzNu5upOus2xbLzjZ_AyseF~8NozELYluafzV7A7XkMuG_ObHZgIaxKyULqU9p1MVlRDUvj2TfUrStDvWwn7jSNw_MEuXhoCVAa25wQP6yARmJx1Ra7gg--.jpg
//media.inmobalia.com/imgV1/B8vEv5Xh_VThvnEqMx4G0ZxU_YC_pCgmETwWNQKyeMqLb9Afo_WSoi~kcK5mwaepLz96AHEmAzWJQblCNhundhnOIYTFLWoaYUwmCASZp~iRmt6DNnwcv~hBJLBOYEOc2ujg56BuZUxl2hOvWLajkoYnHE08Z2KD0CV4wG9XA7eaU__YOqapx0lC3_tUiscqDagDhkILX7vuQ~NMg2jAxEUyL4AFczL8T8A0OilIGzsSRD_moYOJ5BuJXDY6pTfoyZaqG63ekVuitXr8Hliabo_YkoOFc2CXCL_QK_XShxJ_ebFH1oCb54SmH6v3K0AVcR7hyA--.jpg
//media.inmobalia.com/imgV1/B8vEv5Xh_VThvnEqMx4G0ZxU_YC_pCgmETwWNQKyeMqLb9Afo_WSoi~kcK5mwaepLz96AHEmAzWJQblCNhundhnOIYTFLWoaYUwmCASZoNSmeWQ16EaUWtNp5pkxwSKsj31aRK7JyQt8SgBgDyvDVr4xGIR6~b015uuQsPbp2CjCjNlMrOc5RNRdVQSQ8eG1fjCmK5joDp4aQaK48WW~nVG9jAhtAofw9T6OBfMM_Wr1osAo6G0UPzkstoVceds4QwkaK6cFOhUaYyfFls5CV9AmGtsniL~d1C~icn4YBXFZBztmIeX9Z3XqNkLZiqz1DbbLGw--.jpg
//media.inmobalia.com/imgV1/B8vEv5Xh_VThvnEqMx4G0ZxU_YC_pCgmETwWNQKyeMqLb9Afo_WSoi~kcK5mwaepLz96AHEmAzWJQblCNhundhnOIYTFLWoaYUwmCASZ9IwaKezAhDtoukpJAaHMyCnH18GkuR0e0aZGp28RWR3kqKtv7WCTF4injJzEGj9DxhzIKzJ27O1MYENy9TTCsqBkQFPZONU~9dfRjThbDmCjOSqkbIDJlsatYnHSL~_XkfTo2fSBNbM9FrUY5Plc93z7~IizJzRWtL_10rjeKdxcOENFPJlmyu9BO3MocGTKnNUugAA9K67I6a1b3W39JZk5jsGlWQ--.jpg
//media.inmobalia.com/imgV1/B8vEv5Xh_VThvnEqMx4G0ZxU_YC_pCgmETwWNQKyeMqLb9Afo_WSoi~kcK5mwaepLz96AHEmAzWJQblCNhundhnOIYTFLWoaYUwmCASZ8QkL58ylbo4kSFOJRl~RuUt6oH7SHoioLSBk8T6pTV5tp9MkkmrNf3FGPxtoojkvZ1ZqoNVPtrJV3o1ylV_hlW6wI7cerIR9qnhzt60BEfJXuAX0owZA3DV_cKy7Mod3Lp7Enh7wPMCU26H_~~LBeu_nPHeiQO_MMe89v5uW78GwZQWNQZZxBZ7F4SOpln2O4_FJU9GSSU_nx6h4fj8dSYUSrQQ~Jw--.jpg
//media.inmobalia.com/imgV1/B8vEv5Xh_VThvnEqMx4G0ZxU_YC_pCgmETwWNQKyeMqLb9Afo_WSoi~kcK5mwaepLz96AHEmAzWJQblCNhundhnOIYTFLWoaYUwmCASZ9NkHE2oJgU4qJvojuxDVD2QOaQ~zzkx2LO0lE~DZubeYiBRVFKHZ36oYbFWQmJtnZ5KQ5hc1ghN1v3TY0SIE8x9pmbBv8D9pgWz4~hx~mNh13myn0o0wCensKVFwbincG9lyT7hZsjtjhdq2pEzj5j9y87Uvh9OKDF8SBltSsTdzV9nIXLPWPidCYt2RgERZJPX5yR6w~JyqIVnOgwXcvmH7XmasZA--.jpg
//media.inmobalia.com/imgV1/B8vEv5Xh_VThvnEqMx4G0ZxU_YC_pCgmETwWNQKyeMqLb9Afo_WSoi~kcK5mwaepLz96AHEmAzWJQblCNhundhnOIYTFLWoaYUwmCASZr8WfMQq9cPV09tYsboI89VTuD45E3fZA4kwh9~m6nLsTt7WiHYDMIZOjBgL7UvPD1tSznQOqUyEqabDHIyYybzpSkFQYjUyXJDs~EuDsoHE05EGPdLPWe~33lezG419mtBVr3ps2ZRmi88yQdtwRxUsOwFabqNs8kuVjLGtcxm1oJ_bqJROHFYGfjB33TS2CVP83839WAQkfjboMbfOnIrB_PLXgoA--.jpg
//media.inmobalia.com/imgV1/B8vEv5Xh_VThvnEqMx4G0ZxU_YC_pCgmETwWNQKyeMqLb9Afo_WSoi~kcK5mwaepLz96AHEmAzWJQblCNhundhnOIYTFLWoaYUwmCASZpI_MMj4AOW~_2zK1iayAGCXhUCE2pQh9ELyG~9zDJLXVOIO1zItVy0DR4cVRcxJ32A7r2gcxmqvtGishT7Cuhu5QKoW6Dd4rhItQofdjGx_jRfAJJGwyAYQMSAO1BQoyBiDnUomFy1TTkph0fTOHbfAjkan283LvDk5ek3lxCPtfT_mbkMV8ggHATYyvS4rw92eCSf572XcUDQz~X3Z10ZX9aVRQPg--.jpg
//media.inmobalia.com/imgV1/B8vEv5Xh_VThvnEqMx4G0ZxU_YC_pCgmETwWNQKyeMqLb9Afo_WSoi~kcK5mwaepLz96AHEmAzWJQblCNhundhnOIYTFLWoaYUwmCASZptsXAVlDRMFOS_m1pU3Tb8KmqVCDXRw~TgOBv2MNO0pEnPnu7qibWGTLkdFAJ22iyhOI2cMdhEgv~j0f6ncB5syfsuvy1YIDfQNNYcROFjmzkUi5AJd7tH8XPm2nn_52JvK~7zRG5K2xdzPNsdC8opeN_lf3q8UY_LFOwrSiD7M1X1gVi5vwwCmzKA1vhx7bayID49PplcYpiihASLGOwPXWjT2OpA--.jpg
//media.inmobalia.com/imgV1/B8vEv5Xh_VThvnEqMx4G0ZxU_YC_pCgmETwWNQKyeMqLb9Afo_WSoi~kcK5mwaepLz96AHEmAzWJQblCNhundhnOIYTFLWoaYUwmCASZ9a4ixCH322Q20joN8JINibWzinOgaiLsQWEm7DdhOSWQBgo56QJcWOFquL~KcORctOOBhahgtPLysrhlIuSGaorFynUmvU8B_TXUewCXoaT8icIM8jePXyksZ9tk6Jj~axTO6vd5VTjONpkDGd3dWm_Z5abDL3BiYea2lO84l4R9IjQcMJ_Dq~Ape0GsWpu3WuzXWGIU~Whr3HdFhXShlo184GJpSA--.jpg
//media.inmobalia.com/imgV1/B8vEv5Xh_VThvnEqMx4G0ZxU_YC_pCgmETwWNQKyeMqLb9Afo_WSoi~kcK5mwaepLz96AHEmAzWJQblCNhundhnOIYTFLWoaYUwmCASZ9Ng6BOYN6h_8J4prnA2ggHBVO694AkaDUZmm2SySkS9mDV~n_YeWSMr~K2r0QbQjPzvDMyHKJ4GRcE7HoUjp8OxRkuldqKO2GiA9LN~ar_TLuhQyRKFmtRiBFVbws5YVU6MUz~VrtzR3_Thx11n8gHe7XjXtRITFZl~jMdTLuYv8r38tTiAJoEeSl974tJB4MM6S0WISOL9f7Xq_NpRDdKWd~hukrQ--.jpg
//media.inmobalia.com/imgV1/B8vEv5Xh_VThvnEqMx4G0ZxU_YC_pCgmETwWNQKyeMqLb9Afo_WSoi~kcK5mwaepLz96AHEmAzWJQblCNhundhnOIYTFLWoaYUwmCASZo39u34cryWWQM4aGwCH0sPUVbNUY5qnJsMyg~b6xO5Hm7ohi7mjnI9ssHtyuFO53PcdMNEw~EC~o4n3zR6~_Yg9e0fpRLehOO9hxqlEiKHtKJeDJ1EAZi4yPMgIKSc~qIZyLhi8H3QkGiznXAvaN1qksSx9yum_vHrcdIfHEdlMweB874nxZjW2NIte0RQ1PuNY8vc_4rRMzblaAgGJ4UGP1QmpxZA--.jpg
//media.inmobalia.com/imgV1/B8vEv5Xh_VThvnEqMx4G0ZxU_YC_pCgmETwWNQKyeMqLb9Afo_WSoi~kcK5mwaepLz96AHEmAzWJQblCNhundhnOIYTFLWoaYUwmCASZpNPPV4JRyAe36m4y6GcYhN9X2rP1XK5JJRCqW8NFU63D6KGrmspR1zLCr7AxVwdkLBgZxMEWa1KwMf~KNWuoJKS46s~hJ6XdzQ9NJ8_qPFUybUpimWWCkW9hp7dCxN70S3Tb7VaynjurIkxme8QUWsglib2Ekoq6y6EY5XL3sS1FsIqTrVYG9TD459HcBRMWSvCX1dsDQD~QKWvPN5oSGOvrERdEug--.jpg
//media.inmobalia.com/imgV1/B8vEv5Xh_VThvnEqMx4G0ZxU_YC_pCgmETwWNQKyeMqLb9Afo_WSoi~kcK5mwaepLz96AHEmAzWJQblCNhundhnOIYTFLWoaYUwmCASZoNMRwr07gQRuWFVpi_czbKZTWGbMqed1TJ9Fw8Xw1Vt7R6hWw0rpjHkT3gyYqlcieNCdvG0gWh~4xOTMe_XX9wVdgqsEuQ5~wmCluTLRZB7wcBWa9jLWyG1uy9xW2bSKYL0SAlQ8s4rm_zP0ANoAjc3eT3Rnd92JhzZ4156KdqC5E~s0kZuX3YpPTyE~~6D103SX2wievHh7r21RnjSxGSWMqVNOaA--.jpg
//media.inmobalia.com/imgV1/B8vEv5Xh_VThvnEqMx4G0ZxU_YC_pCgmETwWNQKyeMqLb9Afo_WSoi~kcK5mwaepLz96AHEmAzWJQblCNhundhnOIYTFLWoaYUwmCASZr5IneYUnP7N0g2MBvs7BItUI31QNN9I_WgkxY8JYXgesserlmXyz7x9yz4KQLA7pizlRHfWu5v_lg7s3M8F9VDntkel3CVIdHU5J_~7XkUGW7nXK6sDxGmam_Q6xfBf5ZE~NfJSOei_MNy58si~yPzurEnIllKq4qOuhyxfyEu7b44iaAAdwestsu_uqo2RrmaAJYcu2yJtytBMtEZcYovhFqXRIGw--.jpg
//media.inmobalia.com/imgV1/B8vEv5Xh_VThvnEqMx4G0ZxU_YC_pCgmETwWNQKyeMqLb9Afo_WSoi~kcK5mwaepLz96AHEmAzWJQblCNhundhnOIYTFLWoaYUwmCASZr8akrJ4dVUTMYjVWqDvPwLTnnmiNJb06IzV8lQA9SwCfB6H~7HakDjoi5C85xPbvJDRIrJ1RV5g_eOzI0JSIlZ4~sbT~W9i~sg1PQY0E5pqnss04rIDVBeQldip0e~KsR~l8HLt3Awpto63rXilfv~4w6PZGSvz_l2F2Lcgk2rn6XFTS9SdA9rNRgQPLZcCRQsncV6TnZzY_t4Lnf467~nIRIMyOWw--.jpg
//media.inmobalia.com/imgV1/B8vEv5Xh_VThvnEqMx4G0ZxU_YC_pCgmETwWNQKyeMqLb9Afo_WSoi~kcK5mwaepLz96AHEmAzWJQblCNhundhnOIYTFLWoaYUwmCASZ9Ij~XR8am_n99kUU6VAgKIu~bi2j7TenRSwxI4MHzyklRyu6U1FUP8sTkzcAgln7YfJsyT_nd0OP4_3vOwN8or1crKXh6evqitiNJeTbf_1o_gPrqAwQY2Ds_BD1RiDe8_qsZzhZxYdxEsxZQYu8JavQXWi2y_gcP9FpzWLQkwuGccBaiaiShDaTHnXibnFubdEa_XO1zhANykZhyH040e6JI~W1Og--.jpg
//media.inmobalia.com/imgV1/B8vEv5Xh_VThvnEqMx4G0ZxU_YC_pCgmETwWNQKyeMqLb9Afo_WSoi~kcK5mwaepLz96AHEmAzWJQblCNhundhnOIYTFLWoaYUwmCASZoIERFndYpDen14lttnYql09Bsz_h2rS_xhaX2iY8RA~3GZ4Mr~~05vavAlQ3uc0IQhSsDlOMeLCdsKU7Se1qoFMhOx~mtRrfcq1tGPYulbaP1hfBxYQJSLRczzeUvBn74l~C7GDwGoG7l4pDEOPI0dYeSYeKGuQaPrZVXzpqdOf~uUepB2Cyqcg8frIfzfkZ3t9heTz06KLscVy9l__adBaz4bodXw--.jpg
//media.inmobalia.com/imgV1/B8vEv5Xh_VThvnEqMx4G0ZxU_YC_pCgmETwWNQKyeMqLb9Afo_WSoi~kcK5mwaepLz96AHEmAzWJQblCNhundhnOIYTFLWoaYUwmCASZ8Q4LQLTaxy1sqkcJ2VU~FnmggP~lq0sNbWfDgQ2y6WtncTWfyTbQjxmOGvOcnT1I8T3upKRt0XJlVO5VYpMZNYuGEnXi9aPppRHHNZSFeJQnU3DY4XMUpixleZUjP27Spy3S271g2MBTetC8hG1IvJRELCv8wcDTnAcVKcTQ4ag8DH~xrwIN2nDXjgkltVyTvYrz2t7owVpJyUyqfgaqGDFTN~C~tg--.jpg
//media.inmobalia.com/imgV1/B8vEv5Xh_VThvnEqMx4G0ZxU_YC_pCgmETwWNQKyeMqLb9Afo_WSoi~kcK5mwaepLz96AHEmAzWJQblCNhundhnOIYTFLWoaYUwmCASZ8osBgfHrfrR3yMn2tAHWOgqFqHIsicVvRS~sALta1TuNSRe_HwSiY13RAVUdqlWe7t5TTKCYYVFrvY9Szus7xdzee5HSvkHaILLs8qGlAH0mahLFHxJhmGRbu2bsCPdo1YQP0VAq4z6IxnAXn27oovqjHCSxKF5hXxOgaO4N9yAM14IbsfVkfKhRnCfKctjf8pp~yTKwQfD0RQwIsEI~bTrFAQl~tw--.jpg
//media.inmobalia.com/imgV1/B8vEv5Xh_VThvnEqMx4G0ZxU_YC_pCgmETwWNQKyeMqLb9Afo_WSoi~kcK5mwaepLz96AHEmAzWJQblCNhundhnOIYTFLWoaYUwmCASZ8Qg2WQrrqoZwqCUQHrguM_L0YfGTj~E7VSrFDgT7YpLKLt3QwQpm_eAWhLof511cnFZNRa6~oSpWFJJfdCn6IGVCZGCUlglK~djmKZCQOAuf_HL8id4n~OgmdyR9Zmdg1kAQUEHYm0hsXmxvTHkShYH6H825OyR7zmJJBc3hKhSghAx7SCL47spIGyXDx4xY9F0dVnjQczm1VDeeJ0viwuNvgp7qOw--.jpg
Golf Gardens, Marbella East
Duplex Penthouse
SOLD
Fabulous duplex penthouse in Rio Real, Marbella East
Fabulous duplex penthouse just steps from golf and the beach in Golf Gardens, Rio Real.
The property is distributed in two levels. On the main floor, through a large entrance hall we access the property where we find a guest toilet, kitchen with terrace for breakfast, bedroom en-suite, and a large living-dining room with exit to a gorgeous terrace overlooking the pool and gardens of the urbanization.
On the upper floor of the property there are two en-suite bedrooms with a large wardrobe area and exit to a pleasant terrace that communicates both rooms and overlooks the pool and the mountain.
It includes two parking spaces and two storage rooms.
Golf Gardens is a beautiful complex closed and very quiet with security cameras. It consists of two swimming pools and very well kept gardens. A few steps from the Rio Real Golf clubhouse and just five minutes from the beach and the famous beach club Trocadero Arena.
It is undoubtedly an excellent property to keep in mind. Its proximity to Marbella, easy access to the beach and the surrounding golf courses (Rio Real, Santa Clara and Marbella Golf) make this property a great choice.
REFERENCE

208-01453P

bedrooms

3

bathrooms

3
built

160m²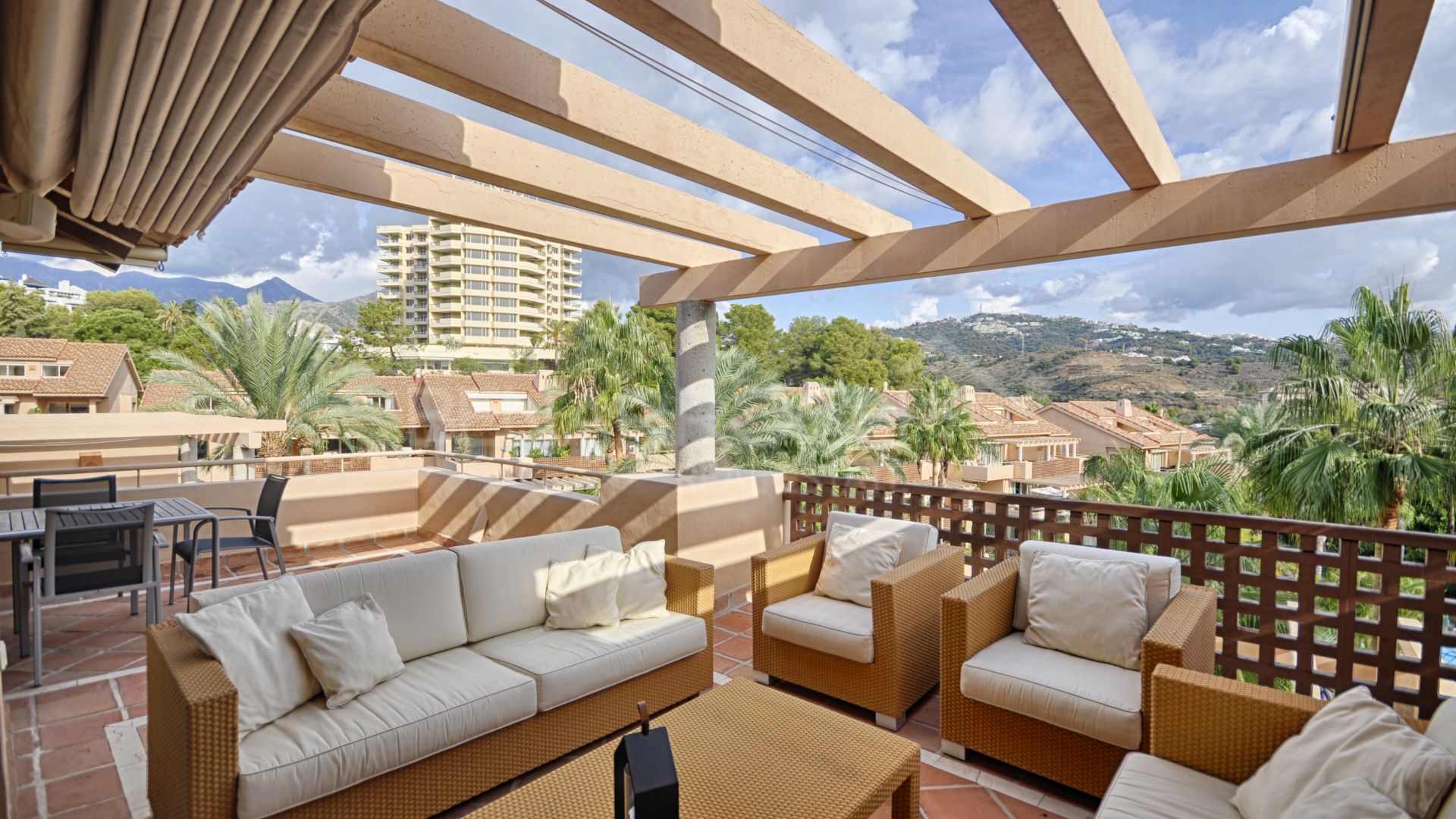 Ready for a quick view?
Video of Marbella East Area
similar properties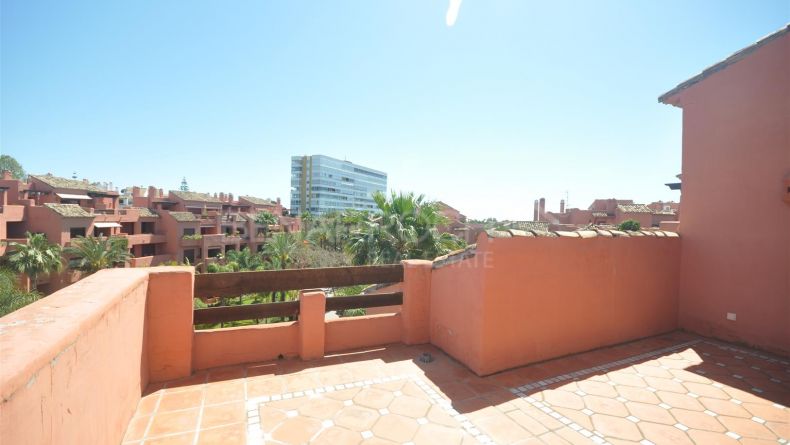 435.000 €
Penthouse in one of the most popular complex of Marbella East. Property is divided into two levels. Ground floor kitchen with ...