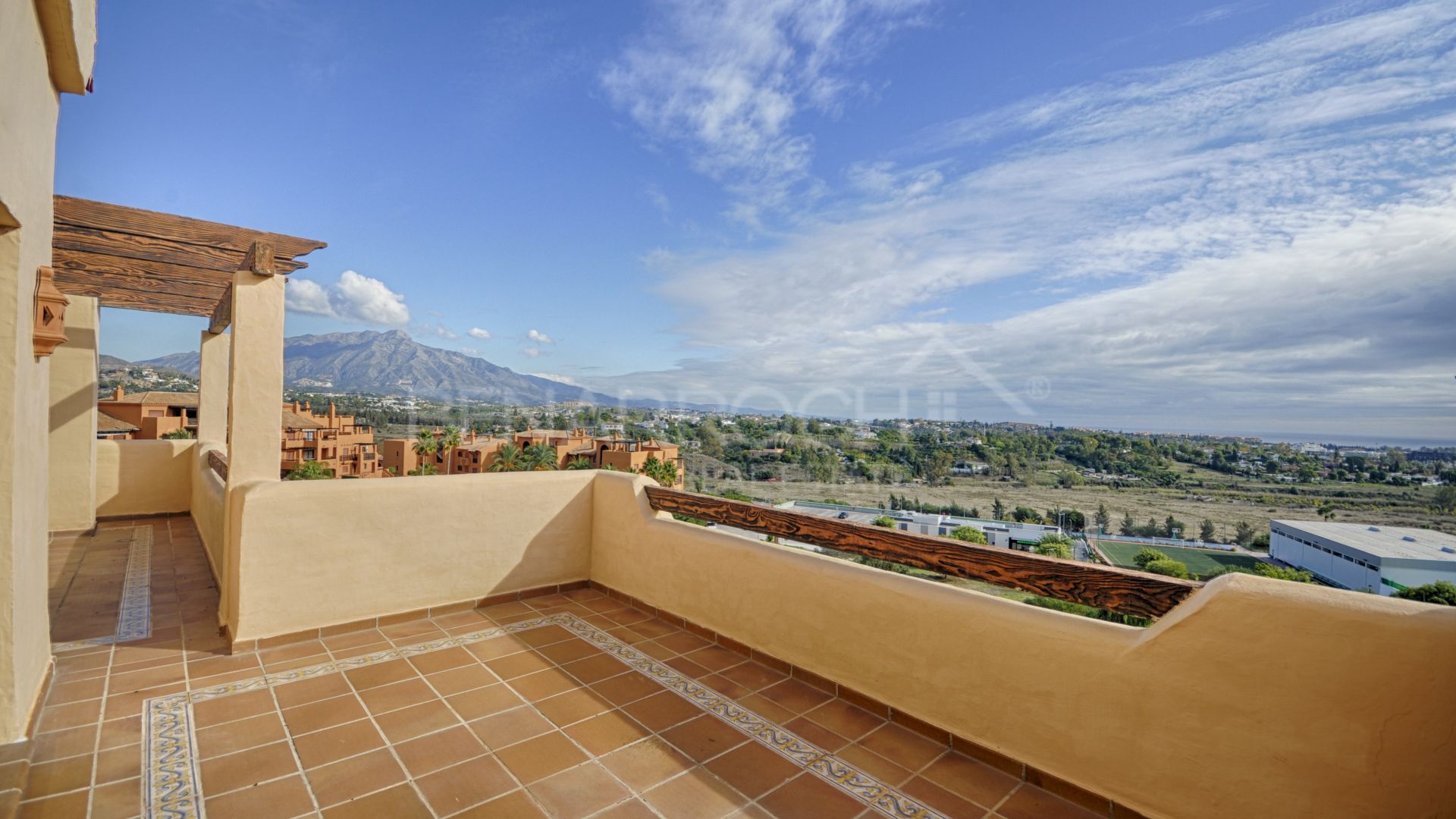 //media.inmobalia.com/imgV1/B8vEv5Xh_VThvnEqMx4G0ZxU_YC_pCgmETwWNQKyeMqLb9Afo_WSoi~kcK5mwaepLz96AHEmAzWJQblCNhundhnOIYTFLWoaYUwguh2OJvhevy1aasmHUlISh~AgXGlyEDgBOcBRidd4t6CD~UH07rZd90vY29MfwrG9a2fN0E_RjpQue4gYj0H~xcQ1UuFyxa~QXU5MbytRpmKgI1iPjlXULfT6EQ0T5OWcC9txWzfBXU8q_Zn8NM24fB5uaT~XBeeVDJS39zc1Royu3BBa4HYwd69e3j_ZlZxpbzzpqw1_sjor2~STL0UnqaBtWWmTGCLx_A--.jpg
//media.inmobalia.com/imgV1/B8vEv5Xh_VThvnEqMx4G0ZxU_YC_pCgmETwWNQKyeMqLb9Afo_WSoi~kcK5mwaepLz96AHEmAzWJQblCNhundhnOIYTFLWoaYUwguh2Oc5Z4ACuIDobLihLN9b7BU4S03nHWRy7EkyRc2TAWbIwAtKWl0gHC_7_5M9t9oK0Ro3kR4o8oV2LtcLqcClfQsS2t~sozJAviBd9iKKxbyFaiSLLzQCqrmuBlMNjWRw0zbyG5dHpHeegujxHE2vvT7~eoWCjbuf1XmfwsfnyilIaJcm_cg~QsuUP~SLAVoYqQUzUeX7mncmSjXFq6RPb~Mjk5kTRd~A--.jpg
//media.inmobalia.com/imgV1/B8vEv5Xh_VThvnEqMx4G0ZxU_YC_pCgmETwWNQKyeMqLb9Afo_WSoi~kcK5mwaepLz96AHEmAzWJQblCNhundhnOIYTFLWoaYUwguh2OfnBVqOBbN7QL~IGXmAoJTP90HdJZ51fVkTFpTtVSg_RHQu5zFPkWmSvPhCtS0KzJ_Pn62Gp1PQIvyUCv8xjl44aq5vSl_rqNtaCXCMkftjtl9Rnw9kA0giPCf497xx3VunDYXEPgu8T82IiMY7Bb8tvLDv1xaaAtQC3WgnCuP_zQRLDuy0TWg2KZDi70HmKjjVBkML60JQXI~tlVnkwzaG5r_gq5uQ--.jpg
//media.inmobalia.com/imgV1/B8vEv5Xh_VThvnEqMx4G0ZxU_YC_pCgmETwWNQKyeMqLb9Afo_WSoi~kcK5mwaepLz96AHEmAzWJQblCNhundhnOIYTFLWoaYUwguh2OJJAW9UncItSxsE~7ExackuFO1AbN1MgVPEFhA9HgNYnZO0iJ~ObLFNnWzXxvExUGWFn8UuUJO5a34LyMp7wDQLuZsug1BaokLkA4fQYnH23VJfA2b761wQlf9wry30GuE2IHUlASDQWcDRVTrSlGqWqv2ehd92YydH8SHj~sLhFugf7PxQ51lIM1VWN1A_FUqYkFzcE8ju977MxmHWwggu31P06SnA--.jpg
//media.inmobalia.com/imgV1/B8vEv5Xh_VThvnEqMx4G0ZxU_YC_pCgmETwWNQKyeMqLb9Afo_WSoi~kcK5mwaepLz96AHEmAzWJQblCNhundhnOIYTFLWoaYUwguh2OcfxQkjlzOPA65ZqIdCt1B1~YEB2SViYXUC4Q9~1_9Xh~E6zTDdsN6grrl3~77XQnsLZX8hVLVhHelTaDWWnTGZ9HGF~iUBgdOsaxww7WXMFGyHgK3TKgogwnoB0iUr3sYAhR8BkEZIcOT4a~Z~Bs4iaMrhqoo26Ps15ihANboR51fi07orXIEjOnWoN8~5~gHB9ImP7AwRGdy6iop5ayzSQJVMfwXg--.jpg
//media.inmobalia.com/imgV1/B8vEv5Xh_VThvnEqMx4G0ZxU_YC_pCgmETwWNQKyeMqLb9Afo_WSoi~kcK5mwaepLz96AHEmAzWJQblCNhundhnOIYTFLWoaYUwguh2OcfVlOUK22U5ZEfu9CNXGpColmroA5EV~9g7jpoeXKpsEE1ETyq7giNwMnmkC00LmqYO453FtEIfK~eVBE7Z8fGBkeZoEkp8Oh3KJh2Zv9m6tbyZ24sxkGNlPzrL72yDbOaBRxVJ3f4eiUVfwcd80BAnsUKC6c9e3enBzUunRwlQo3tKTIyJ95dOj89cMkK35KW1H9YXW0nRs6KhPS6p6~TbsfLDR9w--.jpg
//media.inmobalia.com/imgV1/B8vEv5Xh_VThvnEqMx4G0ZxU_YC_pCgmETwWNQKyeMqLb9Afo_WSoi~kcK5mwaepLz96AHEmAzWJQblCNhundhnOIYTFLWoaYUwguh2OIjDjMDz1wQqi29IsUsfTBPl36Nb5IT2le6LiuNYDh1n2jMG4zem9G1UXDqQb4Yk0HeCRdh1p~Tc~8_PyCuQogo3E8SGiRPugtCg1EGTixR6XCL3QXu7bVBxNIK8wQe9qyENPHzfXyEcEN6xl2CT1CJ~bHKv3SVsP6I~WtHtBGV4Xf2Ip_4r0abAfFPUfZgUwwWNuOXeVXsme1zPPWorw2GlzCKawgQ--.jpg
//media.inmobalia.com/imgV1/B8vEv5Xh_VThvnEqMx4G0ZxU_YC_pCgmETwWNQKyeMqLb9Afo_WSoi~kcK5mwaepLz96AHEmAzWJQblCNhundhnOIYTFLWoaYUwguh2OJqJjNpM9bGwgGcTzIxhpJOHh5Qy4gcYiLZAV0Q07yiJk6krmAecojR~wR2mkWJ3TMcLjgPkzXseT4myXByMot9bWrg4m0QLuUbY6v7kdo1LkjmgV_bM9srEjAbHG2QSMEBduv2OF07KERQaN8cmqvbx5DHB93TqFMnJRlmUu3Rw5Lfa3SjLx9L~Ox3ixNAzLnR2KP5hgiyj8QkLef8L2IPBQnSJdJQ--.jpg
//media.inmobalia.com/imgV1/B8vEv5Xh_VThvnEqMx4G0ZxU_YC_pCgmETwWNQKyeMqLb9Afo_WSoi~kcK5mwaepLz96AHEmAzWJQblCNhundhnOIYTFLWoaYUwguh2OcJ8bi5qHEIjoeijlcWtcnnvEt4626XTkVPkBTU8dcWs0wE0VUTEmHmQPC_NBoYPAMGffBra6YVG5yonZLL6cjF0GNdmN3QurdquUuE8czw1Dm22LkiXVVZEK2tlBet6Msx0GlnERJ59V641L0Y4bNHLCaG~bgea~C0DLbR2eFKCmCvnbd~fPFfonjLf5ygJ0iWFqIWv7eQ022gYJkJtEXoqJiIEmxA--.jpg
//media.inmobalia.com/imgV1/B8vEv5Xh_VThvnEqMx4G0ZxU_YC_pCgmETwWNQKyeMqLb9Afo_WSoi~kcK5mwaepLz96AHEmAzWJQblCNhundhnOIYTFLWoaYUwguh2OImPsSeAHJBiiT4NIl~fXGgoP2EFs9EK67ERUSuw26goo5YP2GpCv1LWkIHXn0VYdbl3HKJxD3J5Vog7vJiqdKjAg2kvFCkCplR4Fnc66YLfwVN2fE_9zBiBgECkWdUeJCoH2Qd9N4z3JLGR8CgSrvgQBNashRcDxq7PBH6UdNWr3MWp2Uy6VSpbvKpo72cWarhp9XqOoIp6hMpaebABaqfZ~9xHSQQ--.jpg
//media.inmobalia.com/imgV1/B8vEv5Xh_VThvnEqMx4G0ZxU_YC_pCgmETwWNQKyeMqLb9Afo_WSoi~kcK5mwaepLz96AHEmAzWJQblCNhundhnOIYTFLWoaYUwguh2OdGmvKEm0ZSpXvckqFXGrd4w2~ykzSWwYO_8BB2FNyPV1lhgYaKPZm8MInIHoDZKMHAAV5xYLpd_0qa0poAsaD0IH~eUhY2C9vYe4zRi9UmwuzQIqjV_9g5LhpNHE8v148kDw6AELTmPrg~46NS5Y6svO5yrXSM_rMEDE2O8V~LXepwoy7nSDu62LFfVRR6~7vcEP2bjiz7cWXqagsuyEr9NE~aX_2w--.jpg
//media.inmobalia.com/imgV1/B8vEv5Xh_VThvnEqMx4G0ZxU_YC_pCgmETwWNQKyeMqLb9Afo_WSoi~kcK5mwaepLz96AHEmAzWJQblCNhundhnOIYTFLWoaYUwguh2OJqldrypooTD6udmIfplZhSxcs693VMiQ71kWWdSlmTi4KqEcyFFIxn7BozuQEgbn659gyUdP5SUkM50dCQ7_vUIJ2Wkz0XlXVcO0fQIPaejhbX~Q9xWR8904kBfKExxYUQxkxjX4U_FMudYxJI9GeG2LXrdWJbd3Vz2k1eOtSZRARy_L9BC4LVLrGhyK_Y4OI4EFg~jrGsoKy7rEiZUSJFedJao44g--.jpg
//media.inmobalia.com/imgV1/B8vEv5Xh_VThvnEqMx4G0ZxU_YC_pCgmETwWNQKyeMqLb9Afo_WSoi~kcK5mwaepLz96AHEmAzWJQblCNhundhnOIYTFLWoaYUwguh2Oc51XGru~4DF~MwOVoX0BD6_QqMou7SHV0tZMz2_ICtG6UEw9VapyDLCkAJkNCXCQcDVGRS96Hq6zckCwAlgKd94ib8Pe9n0A7zNNawEM6aDtwHKWxg8RUKvUItsFlSdgFgl5RjvfUs34zeJ_HYPFWlqcqRnd5IhfG8N5HzCjcxY1yA1INpeyGAtwqrZboyu5dhSOMdAhZ~tzrta8wCG~DFbj~m0xcg--.jpg
//media.inmobalia.com/imgV1/B8vEv5Xh_VThvnEqMx4G0ZxU_YC_pCgmETwWNQKyeMqLb9Afo_WSoi~kcK5mwaepLz96AHEmAzWJQblCNhundhnOIYTFLWoaYUwguh2OdzaAVHSa2DodhU3IMBofNiHi5wieipryb4r52Jzn6lfr__yoi6jLarN_grqcy8DLVJ2jOZ1umDcRK3YKEOhVVxH20A21vNruCvebmrZ088D_qL2dbMP6pfLNYBnAeHFC~lQ1oLgM79CdJj4cRTTEDUv3wVIfXkQZlcPGvHk9z~xIocJ_Py3dDg6bjabM2JjbdknE3GTTVLwL7f7_HktME93OI4UziA--.jpg
//media.inmobalia.com/imgV1/B8vEv5Xh_VThvnEqMx4G0ZxU_YC_pCgmETwWNQKyeMqLb9Afo_WSoi~kcK5mwaepLz96AHEmAzWJQblCNhundhnOIYTFLWoaYUwguh2OdZJsGYPdyWjO7NwbhmspeAZ_5vo275dPgW_FP0Aghar9QiwvsmmHQc3CziQKCiPbs4KcWhvmrAPHvHkJo4WSkQwyYQVZPeqbqtl_ITkjAqpyfnZdTuZvWC8rvzBh_6dwHLkHOFWymxVH7Yxj9CE7uAQzC44cDofY9KxSQkNh0gx9YePCn2RE3VzIT1nZz8t5BXp2NIW1_vmBzGqrr~P_MlIXIlZ~aA--.jpg
//media.inmobalia.com/imgV1/B8vEv5Xh_VThvnEqMx4G0ZxU_YC_pCgmETwWNQKyeMqLb9Afo_WSoi~kcK5mwaepLz96AHEmAzWJQblCNhundhnOIYTFLWoaYUwguh2OdpUnzFvlx6Z~6Y7mVH_X3OwbumDpGF~uiLSVxmoiMNthvQ6FvRw5HQJ_Muhv~HNczsWjjrzOueUItamxhlwNHCMO1SejgwBq481U2q5jKS46CDQ3TURs1LcrGYaTURvL7fc6H2hbv4Nkhcz6wWNGpXsY2EBZneXOexcVmawwQtf8yAXTlVFk_GsrJO23pgZxAwXMaQm_0YJOVKSWYW9sZclOUh6eAQ--.jpg
//media.inmobalia.com/imgV1/B8vEv5Xh_VThvnEqMx4G0ZxU_YC_pCgmETwWNQKyeMqLb9Afo_WSoi~kcK5mwaepLz96AHEmAzWJQblCNhundhnOIYTFLWoaYUwguh2OJJ~cxOdpb9S7xdxkXJAWYeOFm35xm1j5uXGEHW67ezQzYYTnW8myk1ND7COlcdsHgyfSBz53Pugu42kAUSdoCZ9om2P2vhbtnUcXGRK2iw7iCeq7tA5lmmHASfRan88t7tjh4Rppy81io1ZZKzDx7KlZkP~~zZBr_zOHbGcq8QgZCMSw5wSypavUFdvpfPiceY5eGwn0eo500t42gHZd6FEysaw0xA--.jpg
//media.inmobalia.com/imgV1/B8vEv5Xh_VThvnEqMx4G0ZxU_YC_pCgmETwWNQKyeMqLb9Afo_WSoi~kcK5mwaepLz96AHEmAzWJQblCNhundhnOIYTFLWoaYUwguh2OdsTFVt0z2df2oOytSVVt3Y6IjxPq1fkF5rmlruAUkwyTbdHzQNEHgNNpcl5Dlad9YyHO~c2t9OUZfrfB6Uh70VfyIi16IqAfvBtkIZqyJmnqKFLoxv_xYH4uFALoQ29dCPB0eCIpemp7GPpnzAw5DFP9xRY61x_Fh5wOqe2s2ZYObCaWyxyTMTJXMhcC5yamcT~YWyLDF2gsAdO4oWcTW70_bNqVcQ--.jpg
Las lomas del Conde Luque, Benahavis
Penthouse
SOLD
Penthouse with sea views in Las Lomas del Conde Luque, Benahavis
Penthouse with amazing views of the sea and the Marbella coast in Las Lomas del Conde Luque, in Benahavís.
The property, facing south-east and corner, enjoys beautiful mountain, sea and pool views of the complex. It consists of two bedrooms and two bathrooms, the master en-suite with shower and separate bathtub; kitchen with utility room and living – dining room with access to a large terrace with breathtaking views.
It includes two parking spaces and a storage room.
The urbanization in which the property is located, Las Lomas del Conde Luque, is a closed complex with swimming pool, SPA area with sauna and Turkish bath, beautiful gardens and security service.
Halfway to Benahavís, known for its wide range of restaurants and San Pedro Alcántara.
REFERENCE

208-01432P

bedrooms

2

bathrooms

2
built

117m²
Video of Benahavis Area