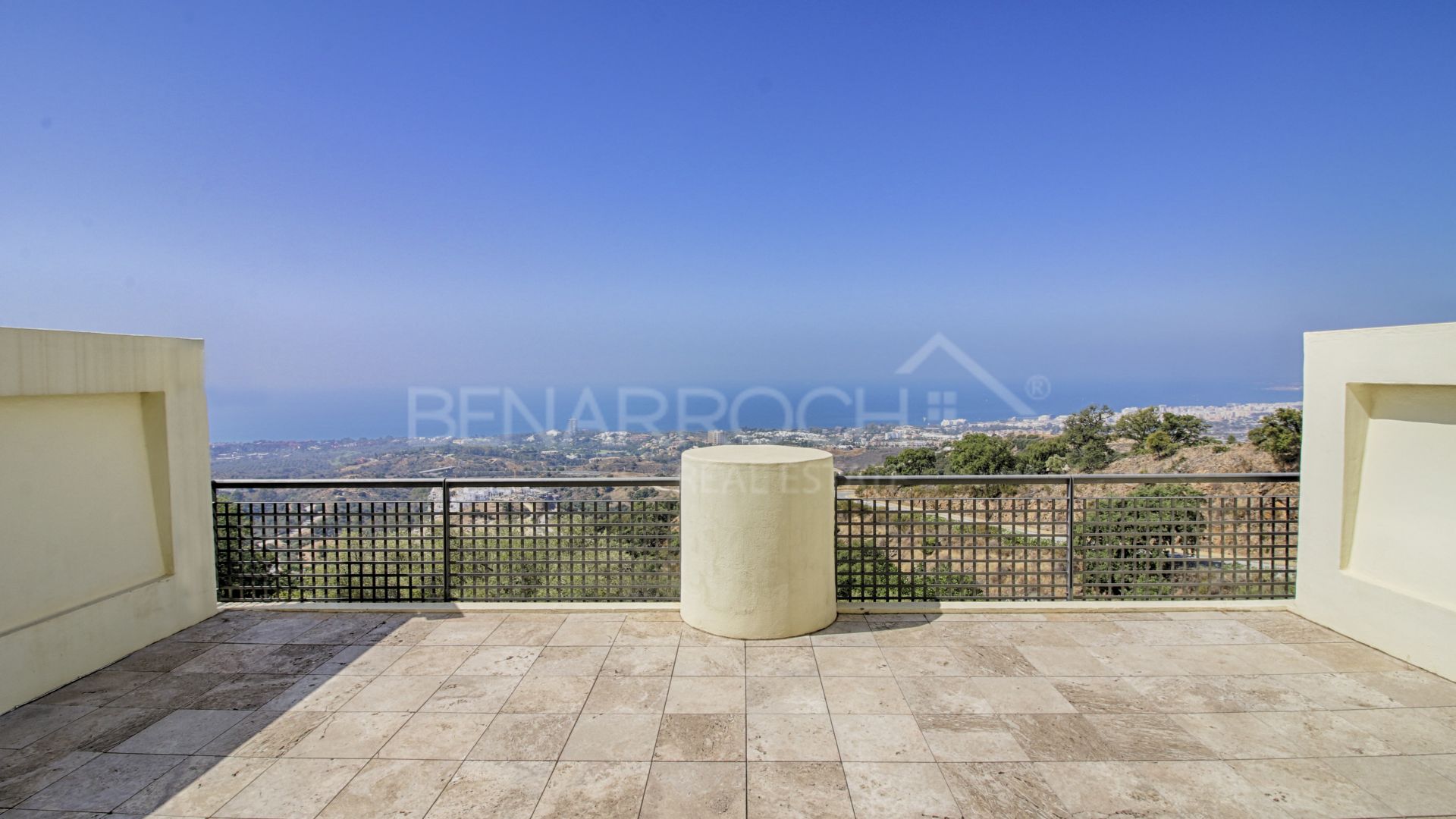 //media.inmobalia.com/imgV1/B8vEv5Xh_VThvnEqMx4G0ZxU_YC_pCgmETwWNQKyeMqLb9Afo_WSoi~kcK5mwaepLz96AHEmAzWJQblCNhundhnOIYTFLWoaYUwjqdP611O9f38yhw_398yPq~pKC8jEaBeElkkes3j8HTMB1yvxlHDyx6Dn3JwFfgdVH3QV5shcm_He_4M3H2hWXUSB6gxBBNjj8Xs9utzC7~ljAoSlk8i23XYsnbXRCERJ6sB8H2RwWDIsfzA799t0u6EEaK0DxD0MQLoDslIA9SWEvi9x82xcv_DsK8B66OGzYETQNQ6ODzTQng80pggAOVYpDgto5tfkQQ--.jpg
//media.inmobalia.com/imgV1/B8vEv5Xh_VThvnEqMx4G0ZxU_YC_pCgmETwWNQKyeMqLb9Afo_WSoi~kcK5mwaepLz96AHEmAzWJQblCNhundhnOIYTFLWoaYUwjqdP61ZVfl289Xu4QzR5Jf6NQ6IMueOlu77V3IZviJpScPVuStIi15ejQXKMxILaCveR4LBHhTA0BzNaYQo8I0vPGwbpyvq7BWjVZO8UqTBwiTUanY9oUw6NK2U4J9GawYGhlU5Jhc2J7iUem_64aE3wUr_cw14riUEGUbtBSp59obtqxjNsGhD63QSYFoC3b5RCjQIdlxx325sfKPv4KonQrE0P2jtipew--.jpg
//media.inmobalia.com/imgV1/B8vEv5Xh_VThvnEqMx4G0ZxU_YC_pCgmETwWNQKyeMqLb9Afo_WSoi~kcK5mwaepLz96AHEmAzWJQblCNhundhnOIYTFLWoaYUwjqdP61BCHBpacyFloJNhdCLP8AsHX4bzmDbPuk99M14ZnPpVnxOd6CNf84SWkjLBzwJs3v9ehoa61SFxigYuN6evfZz0NQdKDTFONkzR8uHK2ZMLb4egxfMNLHzLdikURmbJkXz2OPlW4i9PXsvefeQYRdtGmPlEOJTUUmwX6KWe0kek6oBuL4Cf9UmqCNSjFdaL13SWQ1IsD31lOb63HJvJikr6rJzTjQA--.jpg
//media.inmobalia.com/imgV1/B8vEv5Xh_VThvnEqMx4G0ZxU_YC_pCgmETwWNQKyeMqLb9Afo_WSoi~kcK5mwaepLz96AHEmAzWJQblCNhundhnOIYTFLWoaYUwjqdP6gqcYNlupI3_XEm8Z7vQuboyEeVKac9ZqtCu6nt8Vd18Oc4uGQ7YGgjeujSweRphiXB90QUjGGXBCUHkKWw9JUuUVmkGx2rwh0zIxYlYJ8WG5ZbQZcRUUcxPYS9vb4UKgsB2xR3ogJLyHI2vCgi4NfsWOg5qfPKILMD6hKQppeDCuRgDR2CkBOzzHTJZEi83rnNw~~Z6y1sQHGdkIsmDJD5X~J~9GBA--.jpg
//media.inmobalia.com/imgV1/B8vEv5Xh_VThvnEqMx4G0ZxU_YC_pCgmETwWNQKyeMqLb9Afo_WSoi~kcK5mwaepLz96AHEmAzWJQblCNhundhnOIYTFLWoaYUwjqdP6h3CRVNnZYLyAg1qXu5rSdrIZlpRMwkVZsL4FsjZ9sxEyBjskdgzZbEper2tUwl8htjZykqORv5wG5xF~w8uI1Y7En~ii3mNyRZAAG_a4mQ4_P525Wrw_Fqc5HCHuIZtatggMwF9BQWhYtXHyyuAMFPnZOcqOSN9EPHuqjDsgoOf0Sv4rFRBx~RtJ8Nb7B87xljjjmddHL~IiN3OOrXfvcwEpuAJeFw--.jpg
//media.inmobalia.com/imgV1/B8vEv5Xh_VThvnEqMx4G0ZxU_YC_pCgmETwWNQKyeMqLb9Afo_WSoi~kcK5mwaepLz96AHEmAzWJQblCNhundhnOIYTFLWoaYUwjqdP6g9mQp9GTaB5qvWPZe1m~8bufUDaNtqRD74tfbkDtsSzRbIpSJHGendJLcBio38yi6XDxPVx2WhcU7OUZCLpfHXoXBsHNY8aFXbljUlIvQsu~_wkv_oxaTtIv63tqmdP5hEI~FWZkBTCZMi9Wr0_9TfJbvZuZ68jjlF6owAOtr8ImqKm~30wnh~9T3di0VVpAa_0xb~Ey4VVaH6geUVMbGbSIGTMn2A--.jpg
//media.inmobalia.com/imgV1/B8vEv5Xh_VThvnEqMx4G0ZxU_YC_pCgmETwWNQKyeMqLb9Afo_WSoi~kcK5mwaepLz96AHEmAzWJQblCNhundhnOIYTFLWoaYUwjqdP60yBDVNHJQbYAQ4HNZEdlovO~iUdyn_F_OKvWywch5l8~~Vb5oM~hiqBV54tIYdojRdrqgLDIs3KPchzGWclMxHYz447nHjhMFJvqp20r3kWMBL99_FD2Qx_KpFpy0t42Th4YrPIku7PuJoFx9trVUf6wgqiF_85611BAGo~_ew8MEECVpJZwbauSOh~WbNzDLsAAR9CQNr_Wyex3eI42Nkw27VhkMw--.jpg
//media.inmobalia.com/imgV1/B8vEv5Xh_VThvnEqMx4G0ZxU_YC_pCgmETwWNQKyeMqLb9Afo_WSoi~kcK5mwaepLz96AHEmAzWJQblCNhundhnOIYTFLWoaYUwjqdP6hTvhI3Y1cWPuTTd5LaEEjVWN_fBuZPmvYTTySeT5kJNkngp3TBKOyeA9OCd9Oxn5QRB4F81MPtxXYqRuFVeEM~vheHjjDuUyNvIH3RfyAWBb0f7vb4uQXqSR~9EaCgD~8zcJbkuwlKQOxHWeSc3rImz1dcKGf8N~zbUB0OAtVUoTsSKIDDxUao7kz5I0CG6ONsTbfH_nlpmOswpMG81W0oVPReod6g--.jpg
//media.inmobalia.com/imgV1/B8vEv5Xh_VThvnEqMx4G0ZxU_YC_pCgmETwWNQKyeMqLb9Afo_WSoi~kcK5mwaepLz96AHEmAzWJQblCNhundhnOIYTFLWoaYUwjqdP6gYfJY0MGk6ly5wFs0lobg8J6OORSUGzbwEMo6k4oMEZ6_UfO~FMMfbTkR0IyUZX7MPr~tcZ4cUwog2TBB4Ccv5Pmo~Oy4aWM8dn~3rQlYl3tR4P4V6Sy272jsMuYxHp9hTSmQaqBCV32bbo6RXxoCEGJkqrmcD8JIBek6hQ0llosDyf5G4o~y1vlDWyERHHLvW1nOOaOpEWBwxMoLnyvBSb0RHLADg--.jpg
//media.inmobalia.com/imgV1/B8vEv5Xh_VThvnEqMx4G0ZxU_YC_pCgmETwWNQKyeMqLb9Afo_WSoi~kcK5mwaepLz96AHEmAzWJQblCNhundhnOIYTFLWoaYUwjqdP6h3SjDpA5lKWOr3hm8O7Ka0wvZdWuAEbLpwPhsdjJMMFq0tzrkA6t0iyeCrAjiVxar~0IlX2QCRHwVlsp6Zu_MQnr_AHsS5Fbw6YBJd1zeLe7a3g8nu_0fZ_3EzNjFaPDvghk2ZcSDGCQ5ToPwBUWUne_jsm2sETZSZU~3_1ADJ7yDoLi90Wylw6MbnoPWa8hp1LlQmt~86owIK0xsPtl8mAk_s_gkQ--.jpg
//media.inmobalia.com/imgV1/B8vEv5Xh_VThvnEqMx4G0ZxU_YC_pCgmETwWNQKyeMqLb9Afo_WSoi~kcK5mwaepLz96AHEmAzWJQblCNhundhnOIYTFLWoaYUwjqdP60n4_4DLxJyJmV14ksF05OXnewAnDZB7EYVy3_HWQz0VqdUCX0~~6h1ZB3dFM8zy3mBFLFm0UZoVKFMdQd_M4mDm6oO3AWxfE~iVUllW2kcy6DHVde3XsqjmMtH1IK9bdNod5JiEgkl05MxxcZ4VEI8BT_3xgS~SByJvW~5GEhS0bKXvwwaF_kF~oZVPTEXEbkO7BRjKpJL58j6Ng0mO2xQOErbP5sw--.jpg
//media.inmobalia.com/imgV1/B8vEv5Xh_VThvnEqMx4G0ZxU_YC_pCgmETwWNQKyeMqLb9Afo_WSoi~kcK5mwaepLz96AHEmAzWJQblCNhundhnOIYTFLWoaYUwjqdP6hyoIH9fXZ09YsSGpTNbTlobAe4rHgRXl6uCQRZ9_a4SSfZHrS1_B__SA0OKa1sth_DyDlgcQPCNwSYT4Ous1CwnMSs99kjXQei~yHyoX~rqKcruR2N00ZxTYedSS5Bnh2VmHHaTb9S4URFL3u_tOUPuw4fN0PtdtW5xf7e8vYiDctIeg0Ln8Ce49s3y6DSNDipekF_xyfallOFZMm6z3lI9elbXUQg--.jpg
//media.inmobalia.com/imgV1/B8vEv5Xh_VThvnEqMx4G0ZxU_YC_pCgmETwWNQKyeMqLb9Afo_WSoi~kcK5mwaepLz96AHEmAzWJQblCNhundhnOIYTFLWoaYUwjqdP6hT1stsM1Rq9N_ZeAfrQ0vhrZ0fyz9juJNjL2uSoAQb00wChmLCDmJaYCm8rzCtdf0HQlR2lBFJ5K~PVa4U2l2fbSTmXJytenyW0hYdrhHWkkvPsaqyUgXPzGeuWfn~Xw9Aovo9IBxcsTlrdmoHEqQDy4LsIQ6wx7Fpy1ukKx_f3Mipq~WE_o9YAFwexqeh2gvEtA7bo664D5fnRrgtwXRfKn3XMmZw--.jpg
//media.inmobalia.com/imgV1/B8vEv5Xh_VThvnEqMx4G0ZxU_YC_pCgmETwWNQKyeMqLb9Afo_WSoi~kcK5mwaepLz96AHEmAzWJQblCNhundhnOIYTFLWoaYUwjqdP6hThEX7FJ3cd1LkQxvYuOEozkUjkTShldkfqvIpJHnQGye3RddCKmXh4UUU6n1jL8nJ6QV87GBnDuo7JF7wuOLaLCEigKzdGVpc3VYnVy1ROZiHyY_iOABZrs4NfJ1Gg_a_y5AqdrHsO5toY_LhJMxDYN~lj48XxW9JuRQjWbsN03eNV9KjWmWu8fKRGW6DaHoV6XFUnldghcAsXOGtq7chJucfopYw--.jpg
//media.inmobalia.com/imgV1/B8vEv5Xh_VThvnEqMx4G0ZxU_YC_pCgmETwWNQKyeMqLb9Afo_WSoi~kcK5mwaepLz96AHEmAzWJQblCNhundhnOIYTFLWoaYUwjqdP61BbCB~8GHK~F4nGDdWoLaAUEQJhFD2eja77M1y9xG8_crZTmOgHwZve7kkVy1I3JpeQdgur0aONc00QuLXa~f6kvBzdqCyQKkEVITWDEbE1wlOdFGNVbkZ9b6dTgVRxpjuRMCFySQESykk3p9hfJP1KVNjeIidMhEpAX9KbaLBGjuaZ0~bM99RAc5wN_ikp_lEuWjTb5fyyhwfesxoJfE5kfDqZLJg--.jpg
Los Monteros Hill Club, Marbella East
Apartment
RENTED
Apartment with open views in Los Monteros Hill club, Marbella East
Fantastic apartment with panoramic and open views to the sea and the coast in the Monteros heights, in the urbanization of the Monteros Hill Club, in Marbella East.
It is a refurbished and south facing apartment with a fully fitted kitchen, a patio, two bathrooms and two bedrooms of which one overlooks a large terrace as well as the living room with fireplace from which you can enjoy a wonderful view of the sea and the Costa del Sol.
The property has air conditioning, garage and storage room.
The community of Los Monteros Hill Club has 24 hour security, community pool, gym and large common areas.
The apartment is rented unfurnished and with the kitchen fully equipped.
REFERENCE

208-01409P

bedrooms

2

bathrooms

2
built

132m²
Video of Marbella East Area