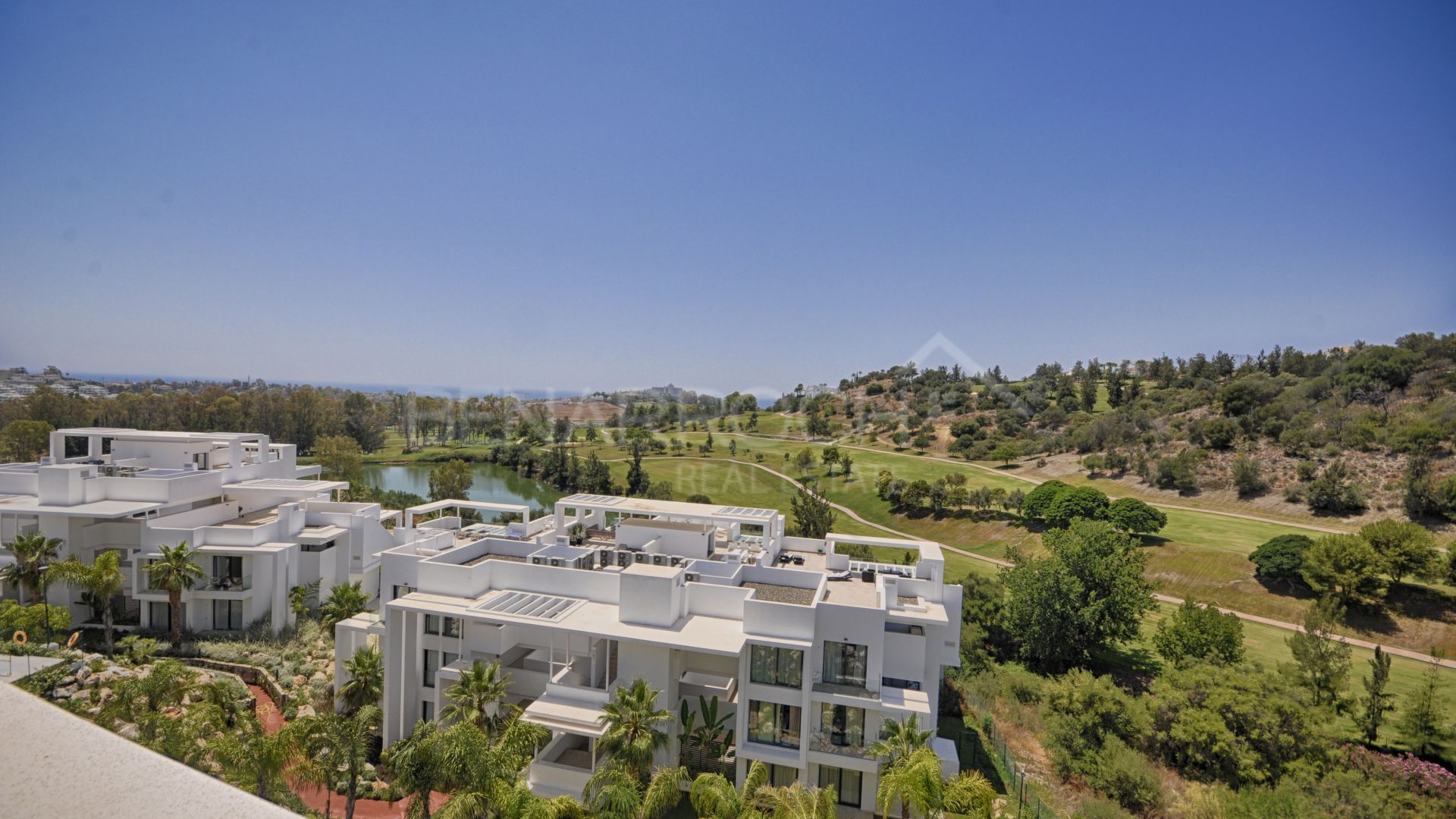 //media.inmobalia.com/imgV1/B8vEv5Xh_VThvnEqMx4G0ZxU_YC_pCgmETwWNQKyeMqLb9Afo_WSoi~kcK5mwaepLz96AHEmAzWJQblCNhundhnOIYTFLWoaYUsyysDl48Lwc9GgEh1duOTy5rLblNyakMz_oiiOJYpKW2Wy96ZNSVlNkNaNQO_GYv4MBdddkttT8SstEUk9GGx9ejp3vRG5wGSh6vDvgMq5nFwBtklOUjUszbP95Jzq8GqSbe2N8ZQbJIK64dy45hypKEMaWw_2pVh4J4NWiZRvg8OYmDH3tvhyWiAqidJ9Ba8PYkFWUSWcMBDwHDHIL9fuPRauZUkVgV8CqA--.jpg
//media.inmobalia.com/imgV1/B8vEv5Xh_VThvnEqMx4G0ZxU_YC_pCgmETwWNQKyeMqLb9Afo_WSoi~kcK5mwaepLz96AHEmAzWJQblCNhundhnOIYTFLWoaYUsyysDlsY6b_N58EWELOTGAyoEgRme59pzgYcf5J3aeHWW2QxlqGIKeQfecegIY_V47XDYeEI4rL7It2Qco5H1gHvVXuP~C2YXNb6meA85l_DVCS3qPCV8T2Ka9fErkYoxbDeZ62jgnLptJ~_rx6Igr9VFxcTr6CePFkCKbeZIZplPRIqHqkkLPN8_1ew4E2tWfawaav5e0PVtCvTxBjr677uFwz8cjvdAtEA--.jpg
//media.inmobalia.com/imgV1/B8vEv5Xh_VThvnEqMx4G0ZxU_YC_pCgmETwWNQKyeMqLb9Afo_WSoi~kcK5mwaepLz96AHEmAzWJQblCNhundhnOIYTFLWoaYUsyysDl4gc8uR3Ru~3OcIh9s28XZdIDIzOPWyKv17SQraFuvdjYrlL1gg8cbvN3tZGM1teMOOaaNH5Zynn4yUNZTrstthUtDyPUfu4GdTwpVXiFen0KqGSObKKcGcqGw34k88V~y7dcSsPAf2fxMpjFouSod4rURbRxO7QG6Sb3u3xl9XIE1mQI1HbYaxDDjjpkyHT5m3Tn0Hcu7OqBM83K_9xjk8eAjVnlHg--.jpg
//media.inmobalia.com/imgV1/B8vEv5Xh_VThvnEqMx4G0ZxU_YC_pCgmETwWNQKyeMqLb9Afo_WSoi~kcK5mwaepLz96AHEmAzWJQblCNhundhnOIYTFLWoaYUsyysDlvr3_A_pxdqR7BqtDCmOa_2rCrFTmBsimm7MOxWMOvX_AL5_Wh4_9wq1KA5CS8du8Lv1WKGBDfgQ~HUdd~TBqWYz1XkhGsjgvEZhDvHp1Ca9wNsW6Brgw3tsuylmkHGhtAhmYzp_GTDz5k5jb~WGH6zOFTq1uR05OD8Z~caQQYmlc5QV65FiAYSkkoI~t4Hzpc8BnjvBsTwvDbWV1wuytRTEavFO7lg--.jpg
//media.inmobalia.com/imgV1/B8vEv5Xh_VThvnEqMx4G0ZxU_YC_pCgmETwWNQKyeMqLb9Afo_WSoi~kcK5mwaepLz96AHEmAzWJQblCNhundhnOIYTFLWoaYUsyysDl45UKEm93na9T1VpxFW2nP~7THVNilVNty0FKQIcLFLyKImw_JDytoF7FdhEO3Q83ubK4IKylEOrXjQh2mUBwT~lnyBABH4jmORkkY8X1io~4X_Sj~WMkuHGCBVUCJx1fC8~NRlF0od~d~BzDhnp54BdMPgIXPz7Z_FobAFBgbxXjM1KHGMa5xBctFy4mJi6faNuXvtBELK0jHXuRGDS4hy6LhKmHgA--.jpg
//media.inmobalia.com/imgV1/B8vEv5Xh_VThvnEqMx4G0ZxU_YC_pCgmETwWNQKyeMqLb9Afo_WSoi~kcK5mwaepLz96AHEmAzWJQblCNhundhnOIYTFLWoaYUsyysDltkdbl5xCU768pMzYZUjyKhQdWQ4I75VX57tSwVNK3seWcr5vshPuWPJ3No5N0bIFcMjmsC2bQNh8~WWA8duV8KdztoSxxf~99ZSt9WE_WR9kGzc7W0t0sHyPKoZbMq_AUSFoxHlQ2980qmcv5zsGDheuUfaiI9VQTLeQiJmmgnO3D68zOvb~h6fBvwwWNrdIPspHucPiXOS6w1OXV0yI0cdtPR71fg--.jpg
//media.inmobalia.com/imgV1/B8vEv5Xh_VThvnEqMx4G0ZxU_YC_pCgmETwWNQKyeMqLb9Afo_WSoi~kcK5mwaepLz96AHEmAzWJQblCNhundhnOIYTFLWoaYUsyysDlvrwukC8zHkDBnoi3gXY9qIRCWPzNudGbXaOAWWBL0uDHRdTna6cODlRcVSa4PR8pnNfQJPW5svXuxfOEfQ_J5OnkWm~v2O82r5s0zURLzdM1QLrSeHQDM_MTXyByXfyqx3qE52xphC3moBqRrcSf6b96fO~QoqKMHCeZuB2I5ELZLlTpDl2DrO7IRNk0DD5ktdPFf4r1Xx9pbKMu76eGPNFD7Xcn6g--.jpg
//media.inmobalia.com/imgV1/B8vEv5Xh_VThvnEqMx4G0ZxU_YC_pCgmETwWNQKyeMqLb9Afo_WSoi~kcK5mwaepLz96AHEmAzWJQblCNhundhnOIYTFLWoaYUsyysDlvr2oZRJPgnhCcD2ltKV0M6KXg~xh77oGdCgf1khMhXS9t8IHWd7xVm3uuaeRxp8BDK1z4NYpHyUy9AhsYz1~n~Tl_uA4YjOlGLRyFUvIHnOBsu1MREaplUyYmB6fm_X3ZQIb0r8L_3NFe6FhbQ0At1Rv~eqa6vjHft0FN5px9fFybIkCPvbEL2RtlNA6NKscmJUZfCqxTLd99b7EgsCI4nec8XD9og--.jpg
//media.inmobalia.com/imgV1/B8vEv5Xh_VThvnEqMx4G0ZxU_YC_pCgmETwWNQKyeMqLb9Afo_WSoi~kcK5mwaepLz96AHEmAzWJQblCNhundhnOIYTFLWoaYUsyysDl5bRsoOiBTF6mWLRvydRyjAbR5XnDVHHbaf1SjAA8gUyZb5yYdpKENO5RD16iNCJHrprXuw6CEegDIFwLNe9sxUQ5FYvqKZ8WOQNtmDYqpMm9ajv0C6ukuee8pUyKq6WxjlMZs3phIMRHDaeDdacDRukk7MREBlgFIbyH_6vo1BI16Sh6K7dAvV5Ek7~y80qItYo17uhV0E1Gq00uAL~Yossr3TRmog--.jpg
//media.inmobalia.com/imgV1/B8vEv5Xh_VThvnEqMx4G0ZxU_YC_pCgmETwWNQKyeMqLb9Afo_WSoi~kcK5mwaepLz96AHEmAzWJQblCNhundhnOIYTFLWoaYUsyysDl4g6LVQh~ryke~Z3Wwik~ze3B0vnLyJKrH0Ia92LyyQvYsjxQqoe~mG5xBXK1NQiYILLRRmvLNUgisdNi_x3x1K~4NCHRxWfH95MFZ4ZVwI8a43FTVnLn133wn0ub48lFB95lDV3JvYIqi_zLda3s5q9AiGIQvn~fhV~HtxBMzVvuRubB7GcKfwQEHCQCX1htCpgJ7Du6mXQ16CGFgQboQbDT0znRYw--.jpg
//media.inmobalia.com/imgV1/B8vEv5Xh_VThvnEqMx4G0ZxU_YC_pCgmETwWNQKyeMqLb9Afo_WSoi~kcK5mwaepLz96AHEmAzWJQblCNhundhnOIYTFLWoaYUsyysDl5JxoJV7j6G06lqED8uJGIrfWRWhBznMoEKYUOkU2Q5xfNrtWcRKZ9FSDXA5bZQau~WXv_ZpqKF053VeQbDJNX9oIIE6nHMMCveAhLMUn0K9McWeF7VxBCB7AT6Ok8hhExJTZibgKtg26Kx~8e87jRdXUoGBQaGzb6zNVN2pK9Rlx3M0Rt~I2nlDx0AUUDBa6cPAGnx32uJ_7swMWoJ2yH7BAiLTy9Q--.jpg
//media.inmobalia.com/imgV1/B8vEv5Xh_VThvnEqMx4G0ZxU_YC_pCgmETwWNQKyeMqLb9Afo_WSoi~kcK5mwaepLz96AHEmAzWJQblCNhundhnOIYTFLWoaYUsyysDl5z15gWk8OV5bR8bNFHmGvNYEePd7BMkDR7dN9DffDB273dcJ2J1dVb85cmtieebnf5~FGhxT3x6p6VtxwYUsVEHJaJljYo94ciBvL00k7cq2kuKc0rtcfMFli4PrXrlgkHa6Qa2TTjR2Nv5lEsjUBhFYi1e3Tq6~O_oCyIy5u6KgFJ3T5pc0rnzi1gK6pXzn2C8oewmUKxt1DlsZcfpOLb5lK8ks8Q--.jpg
//media.inmobalia.com/imgV1/B8vEv5Xh_VThvnEqMx4G0ZxU_YC_pCgmETwWNQKyeMqLb9Afo_WSoi~kcK5mwaepLz96AHEmAzWJQblCNhundhnOIYTFLWoaYUsyysDlta19Y9qspIPxgRMpOx3Ac1RX7Umdla2Hq3daAKpZUGh0Avp4GCQg5PjdimaR8Tw3VZd9fVKvG5LMMTjTtxSlnFWBZi1RX2YhZe1OEgXTJ7nwY6Sgemg3G9Ybve5xmzDd8p1_F4tZo~U7r9rGF7O5_1w1StY7pxQRKXIVVVOoeD5FWDRvX4ttPleuImPAnUQk_RLz5l9n~_Y_DNo_VUqXo3VuPFKh0Q--.jpg
//media.inmobalia.com/imgV1/B8vEv5Xh_VThvnEqMx4G0ZxU_YC_pCgmETwWNQKyeMqLb9Afo_WSoi~kcK5mwaepLz96AHEmAzWJQblCNhundhnOIYTFLWoaYUsyysDl48L09uClT9Tc14SXcnUL61BJ8NWJM~6_zDjIj~sl9QNG2zjGHllizxd8hquYeoym5DnbWG7eJs3fiVroejBACcPYaU8sUVsYUGBTwhlQZrf0sUWj3Ylf6KikMzYpB9OupRbkXtiPi_kk3h0bwex8e24SA5TKL7ji6bpRLckf0SKJSG7EB8m4NoN79K8PuScLmg9nlX24u23zKjukzWZmeEDYU0S8~w--.jpg
//media.inmobalia.com/imgV1/B8vEv5Xh_VThvnEqMx4G0ZxU_YC_pCgmETwWNQKyeMqLb9Afo_WSoi~kcK5mwaepLz96AHEmAzWJQblCNhundhnOIYTFLWoaYUsyysDltkA3v~6qmItW8AfYHSDb5CpkN1Xq_MzeU_uBVW27n_~BS2QAIuTjj2jDCsyA0Umyk8eljEUh7boeeZOaZx4DPzuUePpKzO69dgVgryqNY~swSWzXyMfveC7psSJ4jhsqgxoe6kixHsUwkt5yIUAjXi50YB3Jg1JwL7685RqsHSOX~TyZq~6I8s~NMYv3huQ7q6ozD~lB886Z96Qq~bc0eh96HyUTWw--.jpg
//media.inmobalia.com/imgV1/B8vEv5Xh_VThvnEqMx4G0ZxU_YC_pCgmETwWNQKyeMqLb9Afo_WSoi~kcK5mwaepLz96AHEmAzWJQblCNhundhnOIYTFLWoaYUsyysDlsYW3OImIwgR6atPJnSz7y6rmyhp5OsjHB04T88~AnVPif_5R8qYXs8r7I_P1qsMePeLXyUvo0wkSZX2QBmmsDLRzFc0MfsQwLzUI9fmSniMekOmtnITSuyx~RdZlZJhrKGGbtpLvAtljX6q9evnwLBMUhcjuZ163RuIs1YlnPYguIKxzRzaZStqHUmcB8qF~e492amqycjoJSdto_SuLxuIBLTlI~Q--.jpg
//media.inmobalia.com/imgV1/B8vEv5Xh_VThvnEqMx4G0ZxU_YC_pCgmETwWNQKyeMqLb9Afo_WSoi~kcK5mwaepLz96AHEmAzWJQblCNhundhnOIYTFLWoaYUsyysDl5bH~UPrc1r46Kw45fwpbQZO1FthmRqny61A2ohM3VanwXVsZe67uURtVqVdb4NLjL4oOfRoS90t4xfcJE8dJMQByQaV6dWrcf0PGLRPBm6lJDL_~xPCixa7d67t~Skt0JiCwOzJ6120t4hvYHphGHaC_CwmueGg6goHKo1GclKj4ZTs56mj8urBiDYwFZzjOaOth6Nt3S~Gjh5F1XGTZnIkCWWxjhQ--.jpg
//media.inmobalia.com/imgV1/B8vEv5Xh_VThvnEqMx4G0ZxU_YC_pCgmETwWNQKyeMqLb9Afo_WSoi~kcK5mwaepLz96AHEmAzWJQblCNhundhnOIYTFLWoaYUsyysDltkYAcKWql9PZnqUxhkyydIUsuPIT9arafRWYfm3NP8iAQZx1ZYzYTsQUb3VjmL6lkE5kV8QnRjNbiY1j0GMBM5FmjcEK6sxg6pZMbNCQinX2P7UD46~qnJZ4p7FFTpKXlWcyXh~wJKNcvrza6fmEixo_zXKASjB~yG4n3MC4DdR9_mZwmERK9XFdSbcnIHfbND3lNtYahVIsP5qJ7bp0Zd8T7nJuNw--.jpg
//media.inmobalia.com/imgV1/B8vEv5Xh_VThvnEqMx4G0ZxU_YC_pCgmETwWNQKyeMqLb9Afo_WSoi~kcK5mwaepLz96AHEmAzWJQblCNhundhnOIYTFLWoaYUsyysDlsAIeahxgQjjqdxJnejONa4qJdqa8JsPrTD2ik8qsu1m90~XY18CG5pcHM0L1Iaa8psoWkVbYNdE8RLn8IVgNAwcvkHclgwnSjUrimJMJ~s5nECW1mB0mFOrR55PbjoUSLQTc6SLdQhwiwqKEVQarjrT5uoiLFM6Q5UWdm8HYG_7LdR2_7BoBy20~3s4qclGpIEhvXpCtpjU0vc_f6A4nollnLuDckA--.jpg
//media.inmobalia.com/imgV1/B8vEv5Xh_VThvnEqMx4G0ZxU_YC_pCgmETwWNQKyeMqLb9Afo_WSoi~kcK5mwaepLz96AHEmAzWJQblCNhundhnOIYTFLWoaYUsyysDltE_JqrdhDjSKATiarh2DgZmK2VkeA_c8d2Vm0ynEG40QL7lYfNea8IQiPU9Kzdtosrd7B8_FHpk3a1OmqgutuHDfJohPIfOTBHKM4olgE8w4V5GmbW60f0qlpK9UIfV0gZc_jH0A~X5XfhoWReGBidRrfCgqRnJ2DpdRfNgJIZ_RNaX2Lhim59iXNBCWpmLz8rcjVrPH7is48M94nyH9xBNewRadGQ--.jpg
//media.inmobalia.com/imgV1/B8vEv5Xh_VThvnEqMx4G0ZxU_YC_pCgmETwWNQKyeMqLb9Afo_WSoi~kcK5mwaepLz96AHEmAzWJQblCNhundhnOIYTFLWoaYUsyysDlsytjXKHQ4eMS3DvZy8lTpeStI~Gz3D2q2pmG2RdOK_w4CplH0KqIGaJSBTtukoa_L9pEDb78FuXoW~plVKvQ2FhiThtH5Vo9j2zlEq6qSVIePVmxFA0vqyZsATT2FpFHHHhCJDfn7Sg5esLgLNQ2aGp~m115~V7tMP_yR~6Gx8Mo0S5sCfj5dBnGZfMhDSTB7i8850e4spvOyIjIY8~wAOlndptjQw--.jpg
//media.inmobalia.com/imgV1/B8vEv5Xh_VThvnEqMx4G0ZxU_YC_pCgmETwWNQKyeMqLb9Afo_WSoi~kcK5mwaepLz96AHEmAzWJQblCNhundhnOIYTFLWoaYUsyysDl4GNlTukQePCHjJyTOevPNAUCdL0YRccCwnscMCduugGmOgNqd2SUOGDCT8PaQZlHN1dK_PhZwsWUnUj8ghq6CP~uzc7T~wu~WAZZX5EhDuB22r13ZgOk6dhevlxIlZA1EJuT7EQoTFXHE9fzFW108a6zL7173WiVRgfJSny9NWSzkdjKJLpDkJhc0Djf9_911dQjghWkndEEM7gNLhEnzaJCrQTJ4w--.jpg
Atalaya Hills, Benahavis
Duplex Penthouse
459.000 €

reduced from 510.000 €
Duplex Penthouse with golf views in Atalaya Hills, Benahavis
Gorgeous duplex penthouse with open views to the golf located in a newly built contemporary style complex, Atalaya Hills, in Benahavis, just minutes from San Pedro Alcantara and Puerto Banus.
The property is distributed in two levels. On the main floor there is a bedroom with separate bathroom, en-suite master bedroom, open plan kitchen with utility room and living – dining room with access to a large enclosed terrace with glass curtains and beautiful panoramic views over the golf course and the mediterranean sea.
On the upper floor, through an interior staircase, we have access to a large solarium with pergola and 360º views.
It includes two parking spaces and a storage room.
Atalaya Hills is a recently completed contemporary style gated complex consisting of 66 apartments distributed in six blocks. It enjoys well-kept gardens, a swimming pool, sauna, Turkish bath and a gym.
In the surroundings we have a supermarket and the renowned Bilingual school Atalaya.
REFERENCE

208-01396P

bedrooms

2

bathrooms

2
built

119m²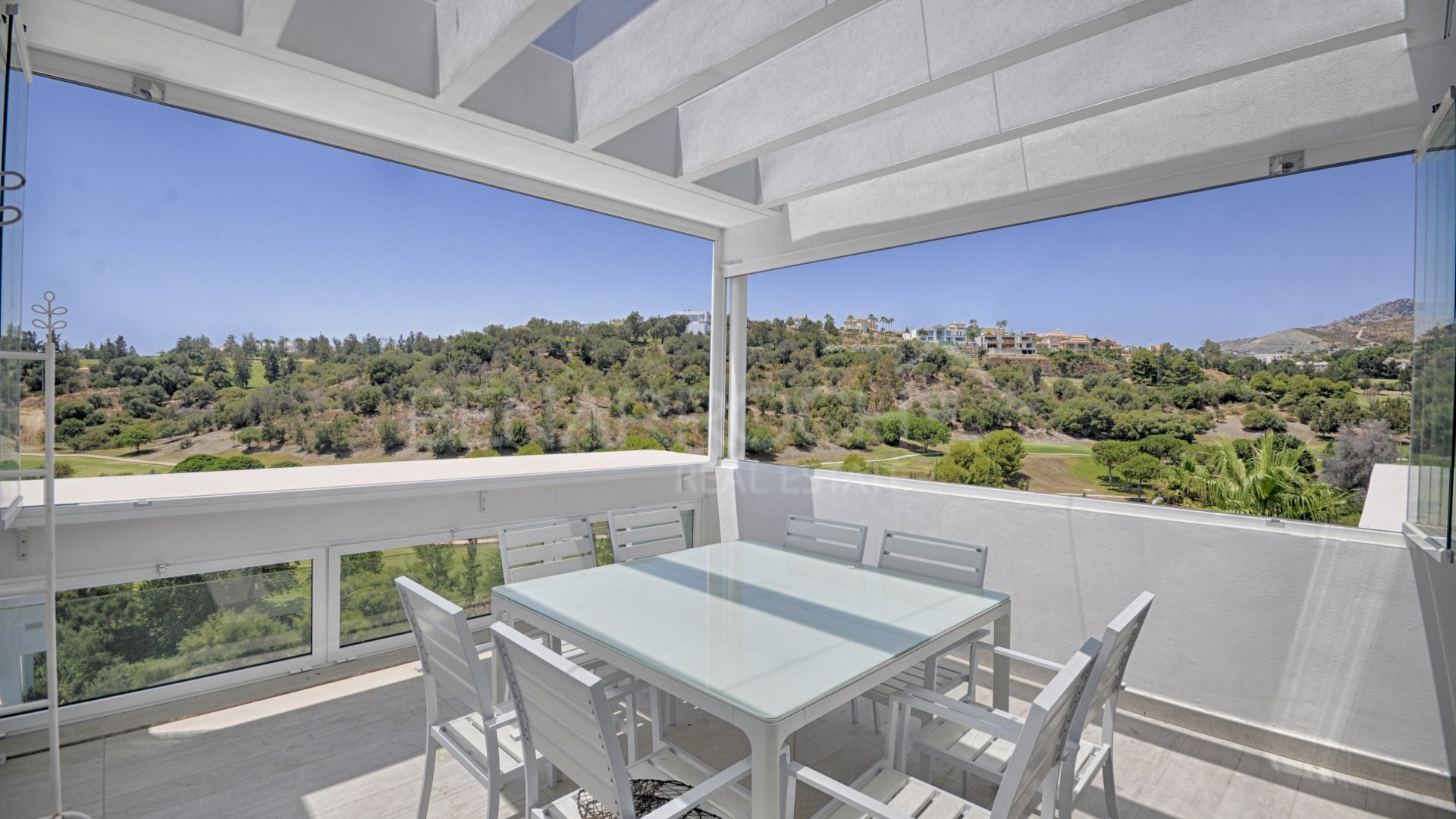 Ready for a quick view?
Do you know Atalaya Hills?
Video of Benahavis Area