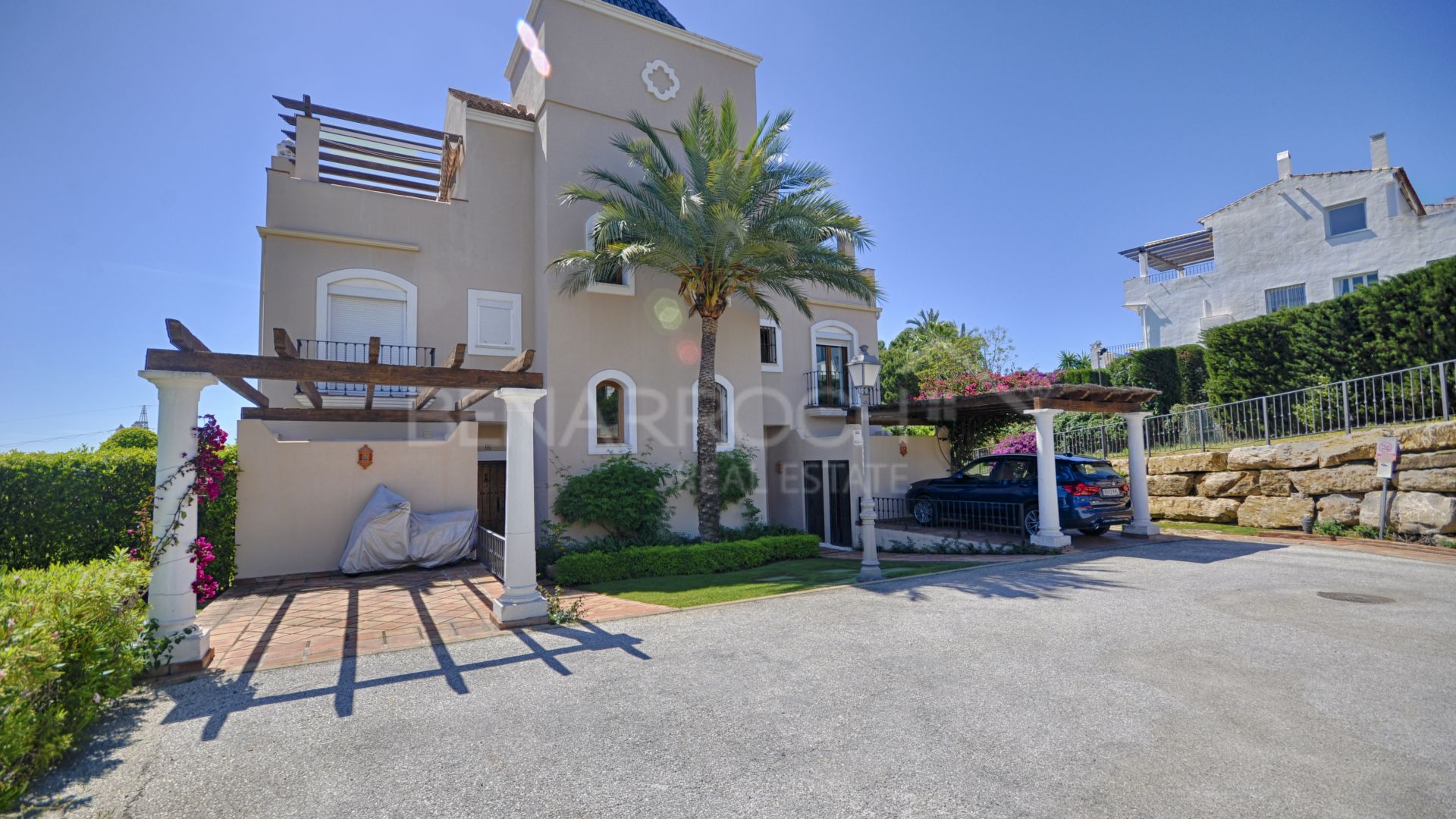 //media.inmobalia.com/imgV1/B8vEv5Xh_VThvnEqMx4G0ZxU_YC_pCgmETwWNQKyeMqLb9Afo_WSoi~kcK5mwaepLz96AHEmAzWJQblCNhundhnOIYTFLWoaYUs8prZEV0fvXmZsfm8sDtWGdLVfLt_iRSN8N4UBM5Fi6TMIZooxJuaEddEjcJPMYTrTps5lK~k53t~8KACTyfc~1VFpjL_y66nTDJqn~92JfCkXQFSB29GugQR8DgLFhDypThSNjJqACCtm3z4s3tDFqlpGjnVqUjjevyCjR1v0qygX7CcOb6cMcGMpoegtfqSbqaJLorEQpk9sMpB5g2zvSCM1I~AiW4y8Jg--.jpg
//media.inmobalia.com/imgV1/B8vEv5Xh_VThvnEqMx4G0ZxU_YC_pCgmETwWNQKyeMqLb9Afo_WSoi~kcK5mwaepLz96AHEmAzWJQblCNhundhnOIYTFLWoaYUs8prZEV0e809a6feVBEPhlQxgYRB6_rCM0FDy2X9qeB9f2C8WsNKGPNjD8qVXDZzRlOgLN9hqcWZv80r4dogGfHUM1GaL1ynSFFGZCkeJMTqwS0m3AU0HdnS5Fgbh4ZLgDkr252o_5efUBrOQ7DbFj5WOHclZXXA5NzRZOsKJE0W4thf2ZoeRo4l_RzaP20_krwFQRy2KqHogDaFIvQ~Zw9onXHCQdez~zuw--.jpg
//media.inmobalia.com/imgV1/B8vEv5Xh_VThvnEqMx4G0ZxU_YC_pCgmETwWNQKyeMqLb9Afo_WSoi~kcK5mwaepLz96AHEmAzWJQblCNhundhnOIYTFLWoaYUs8prZEV0GLlPaMqqwHNt47njpYHhK4o5ouyNctlzvSAizvdn6v843mkiYjv3uRRJcgnfliAbj0f4Ic6uf8hIFEPKnZq35w2r7F2jGSobbODhunS2XkaoXzab9bxJK4ocU7C_LupDSl8J1wB6C41sW82b3ammsVhBrPBcajcprRGlePWQ_nnwFhxQ1ZdrgVbDPCWu1HMHby9hwlpvOcG9HXediApLfPT0LM_g--.jpg
//media.inmobalia.com/imgV1/B8vEv5Xh_VThvnEqMx4G0ZxU_YC_pCgmETwWNQKyeMqLb9Afo_WSoi~kcK5mwaepLz96AHEmAzWJQblCNhundhnOIYTFLWoaYUs8prZEXafAnrySM1DhgCjFMCWA7_IvFTYXsoJy8dSMzuUoYPpbDklg2oU9LzGL7Mez03nyxIwmnI~IABOKpW13WMloH7GCx8AMWOwwIAuHpE5k5sauGd7d028O_Ny0PH~GyKVxc3bdKXSt5QJarKiZmCVveJzQIIJQB0wZJlJWQFP_xKTYS64T3BU65G1RKK0XLozRRvK3uhGqyyh5q52eDhikuX~V7T2eNw--.jpg
//media.inmobalia.com/imgV1/B8vEv5Xh_VThvnEqMx4G0ZxU_YC_pCgmETwWNQKyeMqLb9Afo_WSoi~kcK5mwaepLz96AHEmAzWJQblCNhundhnOIYTFLWoaYUs8prZEW~OfIEhJ39gUH23SxJLpv1y2Ob~qaMNMCWaBQIIDE_efxY1IMHs6vXP6PQxYF3k33qUhCJp3~KyU9tvEQKGzx5GKxy56wSnyFLP1OgrB8m0ZRZPku2btUQT1~KZhPh0d0UNUJ~f7Hmd_RQBZ9a03Tz~P865uSZqvcdlh6_D1kUPHcw~xap4WCOHNK7feUQPp1b4cDhHFKbSpyWWQRGnkoP0vvFzdTQ--.jpg
//media.inmobalia.com/imgV1/B8vEv5Xh_VThvnEqMx4G0ZxU_YC_pCgmETwWNQKyeMqLb9Afo_WSoi~kcK5mwaepLz96AHEmAzWJQblCNhundhnOIYTFLWoaYUs8prZECX6HY~ktBEyXsWABN8WYc6nWh2t_P6Gj9feL98Sr6~v37G4G1Oaw_Fbllqd0JY2_0gNWD2audXzERBr2qI2pcvC_fa6Ogc~A~W_sdWxML32H29a~4nlAYOseagD3TTqeIHdK8Xsnm8ehUCDvA1BW2AWjby9q_zLskmbo0r4w8K4HZWrrMkyouQhDeGUt3quE4r2WMjn3StIVWZMo2dTKOl2alu2OkQ--.jpg
//media.inmobalia.com/imgV1/B8vEv5Xh_VThvnEqMx4G0ZxU_YC_pCgmETwWNQKyeMqLb9Afo_WSoi~kcK5mwaepLz96AHEmAzWJQblCNhundhnOIYTFLWoaYUs8prZEDnKFLDUjG0ccVXUI549HDILFC0B1l8_RXQYfrfgS_p9GO89wFxgiUOs7NgMCmdBv6p4zwN8BE7~bTWN_xccF7hwHUMMYTv3Jocm0WyVZwV5MsBkqYMfKYfhC0yy_lGglWuVs88DQ902KDd3rjTgilu8SDKRQ1T5DovkqL0MKN_tYDP~BBxF9Q5DDhDUbBxWqn_YV0KhXMAovt7vchszMfLcXPmg0yw--.jpg
//media.inmobalia.com/imgV1/B8vEv5Xh_VThvnEqMx4G0ZxU_YC_pCgmETwWNQKyeMqLb9Afo_WSoi~kcK5mwaepLz96AHEmAzWJQblCNhundhnOIYTFLWoaYUs8prZEDHAk_Ofz7OqB0IIacjuRtesxZGKTkHkJK0g4f8viRqssN6VAgz9H8GNm_6pNqe_RDrMNhAQcbh7n8Q5u7tjxtQUljk71y5rTaHvd5LaAC_wABfIPuM6RK7QfRWfEHH_7SfMJEEwOwsfoUFoLYAkisWvMHK2vZE32SJnSifpd1LyFoiPQ3be_SuBv_F9NFUDrGlf9xA93tlih~9U0GkhSHnhdJBdSKg--.jpg
//media.inmobalia.com/imgV1/B8vEv5Xh_VThvnEqMx4G0ZxU_YC_pCgmETwWNQKyeMqLb9Afo_WSoi~kcK5mwaepLz96AHEmAzWJQblCNhundhnOIYTFLWoaYUs8prZEDZzFRul4vTYdzLBmL13YCFAFiDozr0Qhud4vThDGkOw48iXbxjyYSPySIY~ge5oWoH_dVJjnd3TJcUnOo8VZVwBmx9tkCfjRrs3gQEUWpYmcHEG6w4oIh5ubph89XIprL1ygCh9rGi0NBhYfMe6i1gU3YG0uwV5o~fw9vcIDmpeVspKJt65d0pxWd2ablgizAP7LRbsvtmGFhaf4NDay8LVUyOhj~A--.jpg
//media.inmobalia.com/imgV1/B8vEv5Xh_VThvnEqMx4G0ZxU_YC_pCgmETwWNQKyeMqLb9Afo_WSoi~kcK5mwaepLz96AHEmAzWJQblCNhundhnOIYTFLWoaYUs8prZEW~JVOViR28CKTlqcg6b4uTbIZM~i89rNenApepZQEMVGcfwk0bWyOZJA_qLDkWzPNRKqqNuYLOnTp1qmLg5TdFKX3af2qu7grtpvvrY0VC6OW~UVS6k3DgzeuEc9wPhZPIHzpJJjQHNW53Dn4o5VW8TbhUw_zsPZBoozpkATRLndyQvGzYqLrwrP8isiiui4HPBJgiGxCFbtSrVSJkylL0nc8T2hzA--.jpg
//media.inmobalia.com/imgV1/B8vEv5Xh_VThvnEqMx4G0ZxU_YC_pCgmETwWNQKyeMqLb9Afo_WSoi~kcK5mwaepLz96AHEmAzWJQblCNhundhnOIYTFLWoaYUs8prZEXL2ohf4GhmuRdeP_A3kQ9MoLabiIS3gZfrE1WZdlvgbj4zcdV2KEuNtg2tw8uJ30doZH2xmtZrACBk3pNQOrEL9NrjIu_SHfLO4GJ4frN2EymDnps~HJGQGxps5zeOCSb~6WyvkISQDRHtKb3QL8tGJyTetK0afRpGHOjaT2rjKlXehTuAc3AVGFxojDPNVzmE6~CVhH_Gf5RNcLMfump0tFIe6Tlg--.jpg
//media.inmobalia.com/imgV1/B8vEv5Xh_VThvnEqMx4G0ZxU_YC_pCgmETwWNQKyeMqLb9Afo_WSoi~kcK5mwaepLz96AHEmAzWJQblCNhundhnOIYTFLWoaYUs8prZEC7HGW_Uqjid8u5XmM3IH_TJEvPLMl9Q~79nqG2hDV_v_NZHnSvuBNbEpMg~IAbanjCOH4jDt1d5_CSiZISnC_9yy9JyLMtyFsBzWCiy8rPq~gSXa_99ztppHdBAIUDLTLCocjrnWlzwzlInbkBIuSVs0GKZsbKVTCkbVQ1sq775J5fFcjNHqW8OitceoE10xbHVoVHkxYHVC164d~9eFjGuUpnkwqQ--.jpg
//media.inmobalia.com/imgV1/B8vEv5Xh_VThvnEqMx4G0ZxU_YC_pCgmETwWNQKyeMqLb9Afo_WSoi~kcK5mwaepLz96AHEmAzWJQblCNhundhnOIYTFLWoaYUs8prZEWaSkfbTnF0QF5aDcDWOVdnEv~ht7KSzBYPK5MzWtbgebY4fBeWrxT9mqADGqZt1ctMaJBGORrk_F1Bz4Dgfqk1Np_JnjQUgOkmN_onvna0efxsowhWiZBRlABWbT9~jCad8aMJtLtBfWg~sLckG94lJBoeO~5wAonsPo7cBD1nZiC_HB5sIcBzhTtLV_C9nwHV1_qJoEC5BRO1bJ8t3GhHNpflbtIg--.jpg
//media.inmobalia.com/imgV1/B8vEv5Xh_VThvnEqMx4G0ZxU_YC_pCgmETwWNQKyeMqLb9Afo_WSoi~kcK5mwaepLz96AHEmAzWJQblCNhundhnOIYTFLWoaYUs8prZEXOmk76qs9NrMeDVPsmxkvNI~csqs9sFYTtunpqXQOXC4mfQWwU3Rh8Aktbr4YMPX_5DYwaEFeIN3ik3b_yzMMZWykl1cluAlmS98I_cNbYlR2xBX_VbF9ymaMCbfQ~sPDFix6DTiObPDqB2GZouXGFCuKCjQq7kFcbzj5TXadNewJG1eNLe3n1KzzzHrEvU68Sd_STzkUsE_HLeiKO42~nkCdsVd8g--.jpg
//media.inmobalia.com/imgV1/B8vEv5Xh_VThvnEqMx4G0ZxU_YC_pCgmETwWNQKyeMqLb9Afo_WSoi~kcK5mwaepLz96AHEmAzWJQblCNhundhnOIYTFLWoaYUs8prZEWslK6ty~~SV6xFgDjNfIFN3x9P9nmDujKcMt~xMtT3QO4qFzzJ_pvMk7QUsqJrJkuA4Lwuv72QrKAg46VdeHVb6gnGhFk_U3SN~cIMGLcWzghC4W5ywbNKQpZ54RQw0ZsgSyBKXEUEysvN7cdkANidEDKALgIkFTmSfWNXNBIdDpPWrSs83uaWqwajZK_PV~~uDe3HC_wnEVkf73pbH1eLW8pZusxQ--.jpg
//media.inmobalia.com/imgV1/B8vEv5Xh_VThvnEqMx4G0ZxU_YC_pCgmETwWNQKyeMqLb9Afo_WSoi~kcK5mwaepLz96AHEmAzWJQblCNhundhnOIYTFLWoaYUs8prZEW6AaDLv6LLPcVd59f1j8zOPG9oHFT~Db0h3zsuBLT~56uq5EkwlCJ55h4SmAU5aBHpS2hvGPTPFFWnNK3PHW~5Aq9JdZQOBr1uCbxsM2~PTBmhxtMIx1OB8UlVFw_ovSqZjwj80pEmp1OsNTPPd6FBoaZExqx4Tkj81bD6zg4wwVML2BVCG9fyr3wluB12GlE~Khry_B1EejqlMmXRexcebtv9n~~A--.jpg
//media.inmobalia.com/imgV1/B8vEv5Xh_VThvnEqMx4G0ZxU_YC_pCgmETwWNQKyeMqLb9Afo_WSoi~kcK5mwaepLz96AHEmAzWJQblCNhundhnOIYTFLWoaYUs8prZEXokwto1SMi6o8AN_ev8aX4rT5SU0Klyd3cm2ejKZs3jjoEeXTEwwog077WWDWNTZ8FA96rG1cvO5xdrrdVrJX28MNtUg9H~s09m0YAOyehZwhe6XupqAebhkUM6g3nkbokNrJIuPOTKfjQppUFsnKYtnvjoYBqaTC7UBObVBIZRhuV9PCbTA0ymmhYIauwPLb_3tu96hHs9OYmnGpeOUJvuTlesWiw--.jpg
//media.inmobalia.com/imgV1/B8vEv5Xh_VThvnEqMx4G0ZxU_YC_pCgmETwWNQKyeMqLb9Afo_WSoi~kcK5mwaepLz96AHEmAzWJQblCNhundhnOIYTFLWoaYUs8prZEXtk3Y~zIw5~T3P6immQf4ZgHt7ojCVDQVTPYfiCfALvAkwmsyWCFr9W0y1iulb51RO1WXz~wgPB4BU6b86~UMtXObgysIWnSsv7dANP3gnmI~EKdBbsUxbVLqRCG4gzAM1V2nw22aOs16FGg3KHIx_wV5P~IMrJb_2lDYENcSo~YRLkTaRvD7X_ZkuclJSaaKp1OH3IwGlUcBOtCaYSUh5yIE93ELA--.jpg
//media.inmobalia.com/imgV1/B8vEv5Xh_VThvnEqMx4G0ZxU_YC_pCgmETwWNQKyeMqLb9Afo_WSoi~kcK5mwaepLz96AHEmAzWJQblCNhundhnOIYTFLWoaYUs8prZEXLxTtKxYgld3iNWqIfx5gJ2Vhhy6JqSE696NuzK9q~3WMfQI7aCtadAFy9C7zv7xczCcxxAi6Ce5S6tdM3qCnz5QlDoQaiie~SBkJW4Id3ThSzpwgezVGQk9lYZ7oAX2XfmEgWS36_3AwYaq~oX5jpxxXhwIXQDEadtckZXmqXl9opMaK_QLmkGvWiJfFs~kqXnkwiZEdbm_zbHNJxuRR8cytNL8Yw--.jpg
//media.inmobalia.com/imgV1/B8vEv5Xh_VThvnEqMx4G0ZxU_YC_pCgmETwWNQKyeMqLb9Afo_WSoi~kcK5mwaepLz96AHEmAzWJQblCNhundhnOIYTFLWoaYUs8prZEWaqNqkMAIMt~s6PcN2tgtR9GZU8sMy46ld5f571TJQUMFiiIkGpRGOJjYgdK2pw9orHk3MI1WngtDA1gdtLRwMoR8Z78a785OWkW1tVELmDQGim0I28o~sgQ1WrVwWAmGQepNCz8nWpC2xlCC0zglket2_A8oywboKxnHTzKBoOPsVmool9Yy9kR9MQAM7f7OGT5fgDPI8mxx_etobsfPi0QmmAB2Q--.jpg
//media.inmobalia.com/imgV1/B8vEv5Xh_VThvnEqMx4G0ZxU_YC_pCgmETwWNQKyeMqLb9Afo_WSoi~kcK5mwaepLz96AHEmAzWJQblCNhundhnOIYTFLWoaYUs8prZEXL2gTk3VbtpIjjacLVRNZLu24pQHvsnkNFVX1Ukyz8GwX2eUa7h3POj1ksPISVE86WzG8hk5XasRxFAN3FayOEg3IGkjd5CVwepTLpPr0G4Rjrcqz0JHtppnkPHBfZeOlgfCrQixFv~rlRSgGSPI4bKWbtG9Umq2bVhfuiXR9z7o~HT2pIw3tng33sHg8WuY5cZfkNvSetn9_DWSuwoJZxh4XXfTQQ--.jpg
//media.inmobalia.com/imgV1/B8vEv5Xh_VThvnEqMx4G0ZxU_YC_pCgmETwWNQKyeMqLb9Afo_WSoi~kcK5mwaepLz96AHEmAzWJQblCNhundhnOIYTFLWoaYUs8prZEDCFRQ0TMAgG_YOAO0J7JDfEZSZZYI_FdUg591J_Ev7e4BCAvXpSLFcZR_paNCbT3HTUm3cxtH0G0SNWOgkh0zrBWlvCEDgM_TTN0v2zZaQ0FCk9WNasWbhSKdts~cSa9PCyXfLqDW_Ff~dPlSCT8CqcmDBSYysw3ip~ysLNwXWvBJsF7qM947HshokQvu2i37Kz2VVxTwliMBKqLkM5aLs7suQ2z2g--.jpg
//media.inmobalia.com/imgV1/B8vEv5Xh_VThvnEqMx4G0ZxU_YC_pCgmETwWNQKyeMqLb9Afo_WSoi~kcK5mwaepLz96AHEmAzWJQblCNhundhnOIYTFLWoaYUs8prZEWOx3oWFMRGhm~j2YDX7Z0_E7EEaLlVIULcYs9ykhbd7RpabMLQuaKs2oD_aiiZvygOwK8qeX9NyE2M5bMiQl6lBIv7vMBqei0tPO57WLzF_AN56~5xI3~nIyJ3fDmlxCMFx1RhfCm83friBDghGS7eb4NbBQpbA3vEruKyfdcM~R8UHUHvVGEX498F~sO2L2UHiZmkrG7_WIzT2AsE7E7YHmZhQfVA--.jpg
Paraiso Hills, Estepona
Semi Detached House
SOLD
Fantastic semi-detached house in Paraiso Hills, El Paraiso, Estepona.
Fantastic semi-detached house located in the urbanization of Paraiso Hills, in the area of Paraiso, in the heart of Estepona's New Golden Mile and a few minutes from Estepona and San Pedro de Alcántara.
This is one of the best located houses in the entire complex of the Paraiso Hills urbanization. It stands out for its elevated position with respect to the rest of the houses of the same urbanization as well as for its intimacy. As it is a corner is very bright and has only one neighbor on your left.
The house consists of a main floor with an entrance hall, a toilet, fully equipped kitchen with utility room and a large living room with fireplace and a porch facing south-east with a garden for private use.
In the upper floor we find three bedrooms, the main one with a bathroom en suite and exit to a terrace and the other two bedrooms that share a bathroom.
On the top floor we have a bedroom with a bathroom en suite and access to a large solarium overlooking the mountains and the sea.
Paraiso Hills is one of the most exclusive developments of semi-detached and semi-detached houses in the Paraiso area. To scarce meters we are the golf of the bell tower, supermarkets, private schools like the San Jose or the College Atalaya, as well as good accesses of connection with the national 340.
REFERENCE

208-01374P

bedrooms

4

bathrooms

3
built

180m²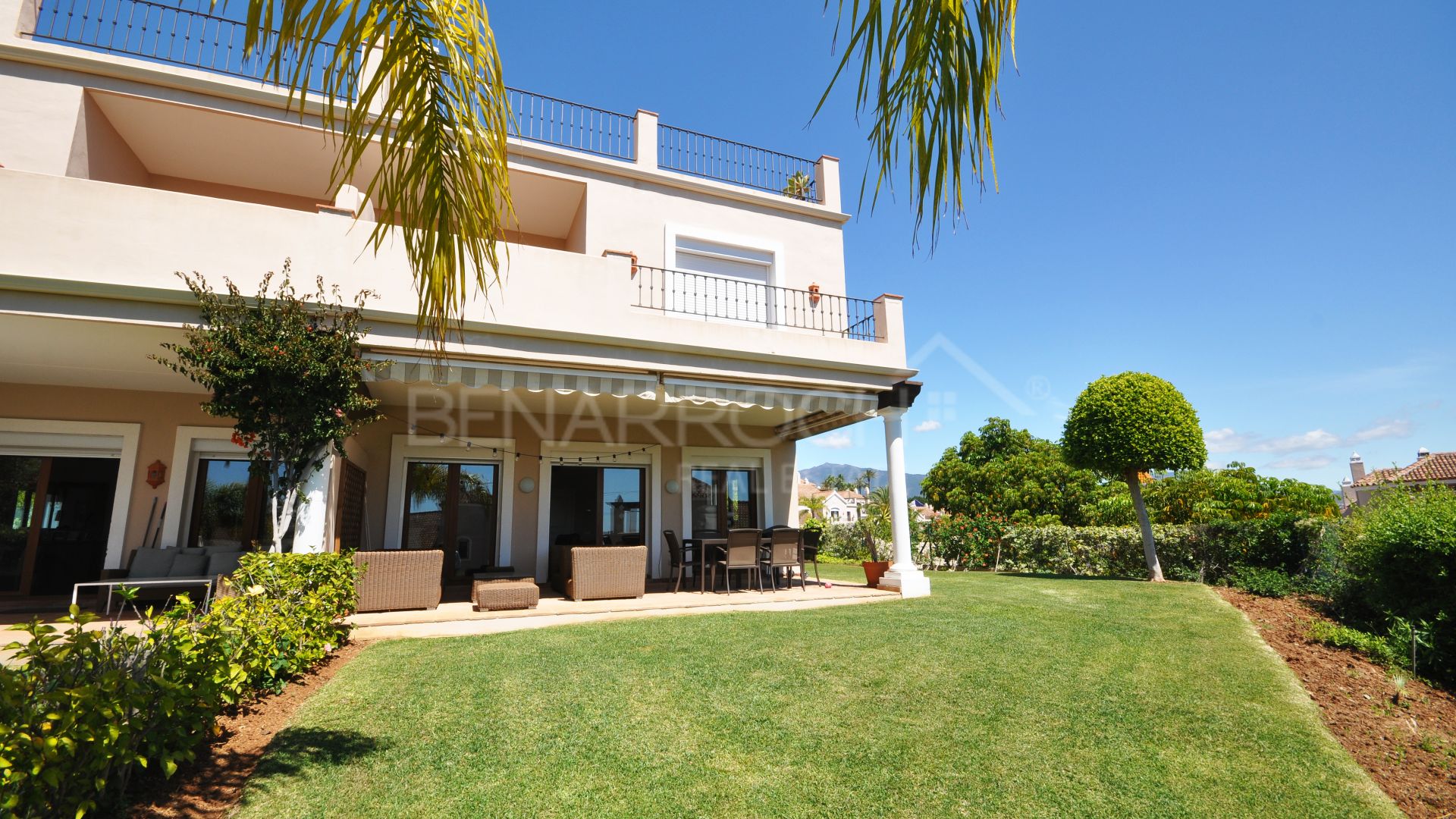 Do you know Paraiso Hills?
Video of Estepona Area
similar properties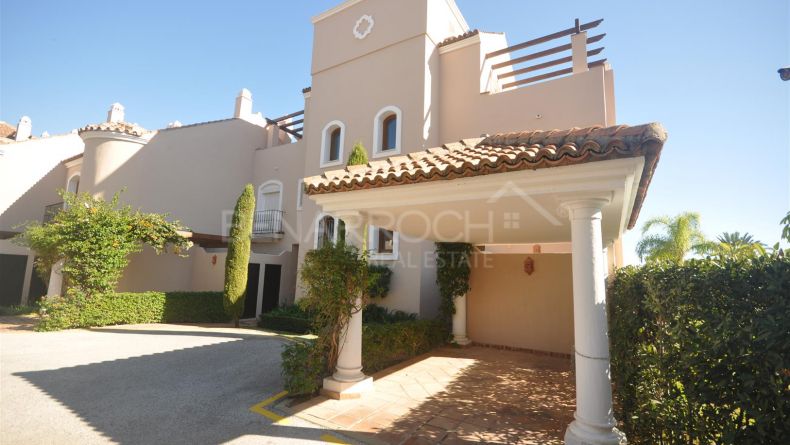 SOLD
Impeccable semi-detached house in Paraíso Hills urbanization, in the heart of the New Golden Mile of Estepona, one of the most ...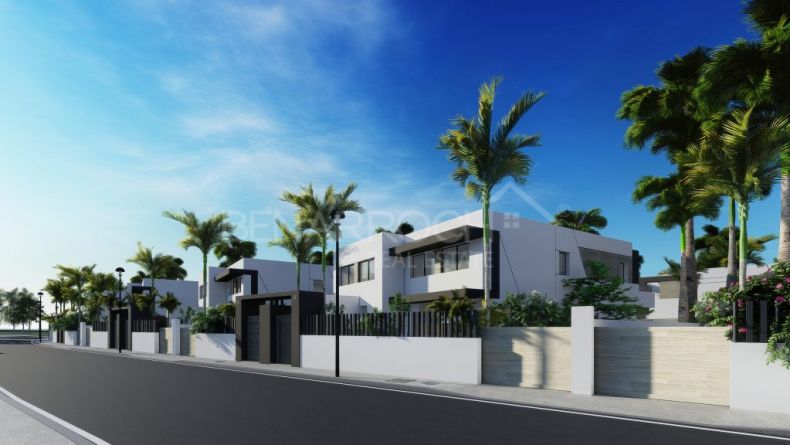 398.000 €
Semi-detached house in modern style situated in the newly built residential Oasis 22, on the New Golden Mile of Estepona, very ...