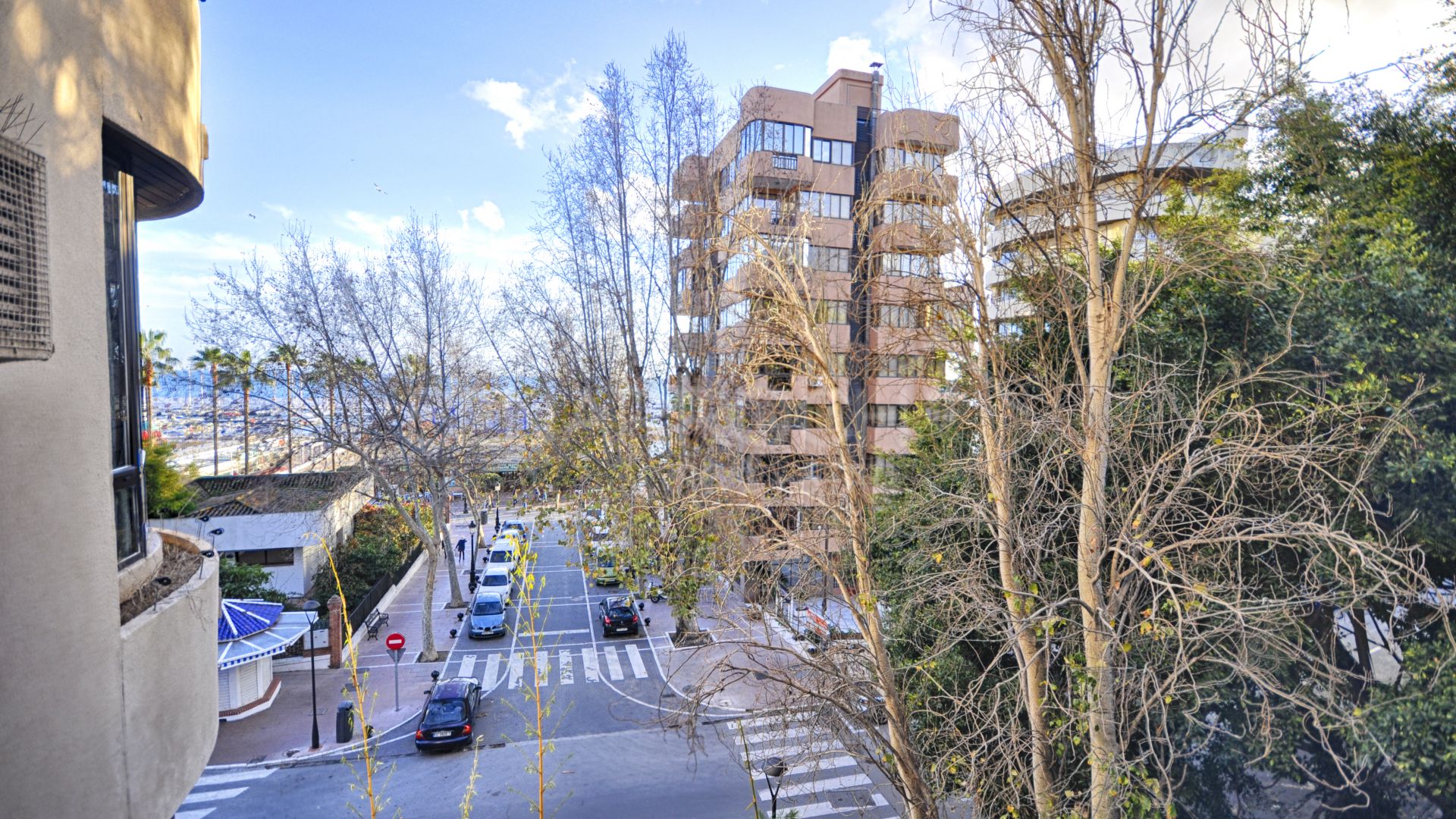 //media.inmobalia.com/imgV1/B8vEv5Xh_VThvnEqMx4G0ZxU_YC_pCgmETwWNQKyeMqLb9Afo_WSoi~kcK5mwaepLz96AHEmAzWJQblCNhundhnOIYTFLWoaYUs6~ro7OSgJlcs7xAE8OCkSP3SSAIuF71TciQe~W0q7~XZZOa6LemVnMVeYFz7bLcosRbPghl0hUfT4q2n39Hwuh4LnnwRIfpoZt4z8tX8rp5l~0KTkJ15G7LZQZQEA_ameBWB81ZV9LO00n3zF~IOhGisMnwW996y3bOMGDR7JAzwRk7XgF3x32Bbge1mfcdyV0sq6~BlVUzVcnlVIwjTP9NVgvVz9ExOOdw--.jpg
//media.inmobalia.com/imgV1/B8vEv5Xh_VThvnEqMx4G0ZxU_YC_pCgmETwWNQKyeMqLb9Afo_WSoi~kcK5mwaepLz96AHEmAzWJQblCNhundhnOIYTFLWoaYUs6~ro7amTqZFu9jcJu4p29KZ_dGZhDS9ORcRUi~ncOpsZUUyy3s4~i9fyySNscpnnmzyxugDlHJup6xogGVSKO7WIKjZZBH3YK3ALEhaBPFvG_iCjAt3kZWD625D8qh26BLsLk2jtQIDIABPgYmZBohmP1OKv1bd0dsC_HOaN7Ae5BSNSNfNQ13qMauecvdr826OA7lFfrpu2W3oZZvu4nviKteqy_0c69fA--.jpg
//media.inmobalia.com/imgV1/B8vEv5Xh_VThvnEqMx4G0ZxU_YC_pCgmETwWNQKyeMqLb9Afo_WSoi~kcK5mwaepLz96AHEmAzWJQblCNhundhnOIYTFLWoaYUs6~ro7Z7C2BqW~aH_rycvfHZxjRqNAtGu2GQ9w_V0Eg~BvKHX~zB9SZSqDUI~VRWCs_umOSVWQCcQuOm0~dEABuMw8C9fGSeauBbb2GJ8TMDojPvZbtx5zU4YKTfI6xKzrMw5MMhObn_RO_eMmVWdikFM5Oq01mUJfFw8BcrFlj6~NaqLijJgTJim~4nG622x41E4aj_7Qkf3aw3AM4~kptqqcZMPrFwBz3g--.jpg
//media.inmobalia.com/imgV1/B8vEv5Xh_VThvnEqMx4G0ZxU_YC_pCgmETwWNQKyeMqLb9Afo_WSoi~kcK5mwaepLz96AHEmAzWJQblCNhundhnOIYTFLWoaYUs6~ro7aH4JglwYTNSnwY06LzRiAye4rriSqIz5l_AS6axMggi7CAVlRscOpKW8trNKNEw7OlIzZ8HIHjoyz5Dj1r88te9FEcQxEJLnkKZgpMNrasEoOOm6cbzWqlzfJPaAFHxWACl5fnNLS_8H~gpRiUrkYVVaawlcGB5i4shyZ8BBfFvHgBYrEr~LP8MqWohtdGrz82s9BSDObVGt8P4h3bDDDkMAdpoGuw--.jpg
//media.inmobalia.com/imgV1/B8vEv5Xh_VThvnEqMx4G0ZxU_YC_pCgmETwWNQKyeMqLb9Afo_WSoi~kcK5mwaepLz96AHEmAzWJQblCNhundhnOIYTFLWoaYUs6~ro7PvhsX5TI~Ph4O8h~_xA2MlnM_wTqy_wmkM7MK1gfIuMC4CHiJ98AfPbbCARLtngnNRWnq2TPejNzzBOECuIVU28jZWHYAh3vJd0LYEVbOy_Lg~9ewDtZymnVg6g7XwUVfPP94t~~QhHCidHc7~cCfG8zrtkOVzAtsEF0BW7UQSE6N~v5jriXVfuKdvYei999gGw_s54xtHZ68i_K6OlIxoAnECZhIA--.jpg
//media.inmobalia.com/imgV1/B8vEv5Xh_VThvnEqMx4G0ZxU_YC_pCgmETwWNQKyeMqLb9Afo_WSoi~kcK5mwaepLz96AHEmAzWJQblCNhundhnOIYTFLWoaYUs6~ro7PUm3JQjU_9AaipzC3wdjLFdDrTyUPJyZ7btN~3DtLgHy4TnASAINcpJEsbJ24wosJzyHIS1JFtT~dIuhQy_45ymwHVZwYCikQfcxv1U1bkw6j8C8iwWuVu~KnVTCFO6BrVtKNf6v71ibrHdOit9bfYOjOoAU1fAgk1zTzJeDOrxpPG7GrPHlSOO4LIuqnMnb26mZEqDKi_2podtFMtSxovJ4_DYHTw--.jpg
//media.inmobalia.com/imgV1/B8vEv5Xh_VThvnEqMx4G0ZxU_YC_pCgmETwWNQKyeMqLb9Afo_WSoi~kcK5mwaepLz96AHEmAzWJQblCNhundhnOIYTFLWoaYUs6~ro7b7aQEXLaL_Evrbphgm8PHcDxHzM5aewoH1Y0MufXu0YnFXy3Ne8KwiBd_hDO_JDJ5we1V77uqy_OY21Js5MNMvUUvj~hCu_PcbkM2xZFCVRSdigfaaN1WSV4RFqPwSkHp7t_pq95KCcnIx_VMGapj3CeurIPXNZ2xrYx2BOMfcId9woYeBbbRQ~hxMT87jgxuYHY3aHZ2U27ZUTOz7kSuoliOrNdlA--.jpg
//media.inmobalia.com/imgV1/B8vEv5Xh_VThvnEqMx4G0ZxU_YC_pCgmETwWNQKyeMqLb9Afo_WSoi~kcK5mwaepLz96AHEmAzWJQblCNhundhnOIYTFLWoaYUs6~ro7Ov9XHaVIEoGfVrsRdo~MrKkbrM_9JF7dw5LqUpZUKq6gzbi7owrQrTxmiRkw6IQu76gO6uIHGmCgAmWxPHIeuIUtVs1Lz5B1rD0tAngIoydCqq6G47CdFzvnxe_94QEsJa8uHx1aCjIEb7ZTkX7WmnTxA27uVLLBte9R9HtEBM7D1i~iempFHWRbmCFoQsVHvVluoM1c0Ib0m2_Z_7v9GBSv_2Yv0Q--.jpg
//media.inmobalia.com/imgV1/B8vEv5Xh_VThvnEqMx4G0ZxU_YC_pCgmETwWNQKyeMqLb9Afo_WSoi~kcK5mwaepLz96AHEmAzWJQblCNhundhnOIYTFLWoaYUs6~ro7Oq4E_sj9B0Le8s7FNJstDtnQuwAzi2Y5~rwEzeCdUBdf0P~wj1cOgWSV~2Ib6W98Bcf61Yw5qIltUsA3~Lz1vdaRMAGGntFW9MWxXEc_rfnpiJBGgjbbhRWn3tdRxBRfZx32ByJTDP~xvTRnDvDat3Y5TxMeFMLWhm27Q0hixTCk7vvKTOmY7uVSVdVVQShGow8ROim8g6RXSKjGXLJifUyo4AftAA--.jpg
//media.inmobalia.com/imgV1/B8vEv5Xh_VThvnEqMx4G0ZxU_YC_pCgmETwWNQKyeMqLb9Afo_WSoi~kcK5mwaepLz96AHEmAzWJQblCNhundhnOIYTFLWoaYUs6~ro7Ov3g46gs6adnWnKjjiqrVgBMZQ7AwLQFZSscSk4x_64cRRHv7I37ZLJqpTlJrmfuoUaDnx39Gtp95SJysNokYrwQ9JmrH6GNm6es~92NHhcYmk7NJjloXpCwN_OayQlqBwsP64XmwqAAM4D4wxqpUJ9hw06vVJltB8YxtNMp4y0gylebfZdYdTzy1O4x0VcVwm5ixkuezY7IJy6c1TWIMH4NAiifeA--.jpg
//media.inmobalia.com/imgV1/B8vEv5Xh_VThvnEqMx4G0ZxU_YC_pCgmETwWNQKyeMqLb9Afo_WSoi~kcK5mwaepLz96AHEmAzWJQblCNhundhnOIYTFLWoaYUs6~ro7aVsjypoj7avvLLmEm4KaKBeFCvDWo6nBVzasp8rGMBsXbUcxpeh0JyILrHXgLXhSThUkmwWGXHd5CtXsE4yYenBoUzLMQJ9lRr8SQ1RPhXrttomTDM5~VVbfzv0r06pOy5v2ER1UhWLdSc~m6fvi_FMC42P0q7xsvhbF~Mn0gM0BKMIIa_6Z39FVspsMo1ckgyLaWX60ysha_W2Ofd0SGjiIrzOCdg--.jpg
//media.inmobalia.com/imgV1/B8vEv5Xh_VThvnEqMx4G0ZxU_YC_pCgmETwWNQKyeMqLb9Afo_WSoi~kcK5mwaepLz96AHEmAzWJQblCNhundhnOIYTFLWoaYUs6~ro7aCbgfHhceVa9CS9jGgfUCSHjtdWJvG038x4FLF36z0A~J5880LnoxbJSEvSQpfNW9CIGgPgptGmp201ObqRPV0WQzCVH8QWD16Bnz~gmDyWMI8QdatVoict7wnmfXthIQNJR5f3~YXIAjGDPoN8AtE2A6ogNK0ZDRNnluVFj__eCtiuWqPMBbGSTDaRODab1yeZj_ZsnpDLM2JRFDmrkMz8a3wrqUg--.jpg
//media.inmobalia.com/imgV1/B8vEv5Xh_VThvnEqMx4G0ZxU_YC_pCgmETwWNQKyeMqLb9Afo_WSoi~kcK5mwaepLz96AHEmAzWJQblCNhundhnOIYTFLWoaYUs6~ro7OSmxI0sPWi_B4kj_ZSO6EjMziFRNPyYtiMUlhfyNNEDN~SH3n4huDRfI0uaT0DviUDn6ADC716pRhLuvikNUZCfNzqc8G4iPXgsbOS2~LaMeRCDhj0MWL2PdpOLz1qRo_DkaKdeD~n1JrUnssrzAoYIDXLuc1fKYDEc1M1shnhXUb6MLnea1onv7Fd4vZ0O5UNpJ~GlnMGH3qb1CVd9fCFX9kKwRlA--.jpg
//media.inmobalia.com/imgV1/B8vEv5Xh_VThvnEqMx4G0ZxU_YC_pCgmETwWNQKyeMqLb9Afo_WSoi~kcK5mwaepLz96AHEmAzWJQblCNhundhnOIYTFLWoaYUs6~ro7OvaObARnKK4hARagZh__JrjiGpthlBOi7FgYuJsr3EY4eogbGVw6EIL3DbXadHSSnjk36u7R83m6JYMU8RaWL0pfRVsgdBhvlWeEY2Z28~SiGZiDZTgf6HNE6sSXQfdvztGd02Mgc_rA2jGiZIO3QYG46ebP68x5A4H_9ds9BbZ3t6_yybRxBZXmcIeHHqqjK7L_gNJl59lvJGKoDrGeR2TPKoORrA--.jpg
//media.inmobalia.com/imgV1/B8vEv5Xh_VThvnEqMx4G0ZxU_YC_pCgmETwWNQKyeMqLb9Afo_WSoi~kcK5mwaepLz96AHEmAzWJQblCNhundhnOIYTFLWoaYUs6~ro7bl17cq~V~h1sDim1vg5buZ5goXVuBbU4y1acEJBujaVCIxMCoHTiF1dWBvajW4QWBHaAWJJp~MU8HN5p9RPhNjPFoaXEvgOg6elFmDbm5O8rEhf2AZMy_zNOcw7RqquViURyIhlI7gXCY9S5fo4vmdHWdv572Q4fEhqXAAnibnX~~qAo3cfb805clf4SD3LkCL_Z_rl7gi1Otx4UrDgpL_ibAehgEg--.jpg
//media.inmobalia.com/imgV1/B8vEv5Xh_VThvnEqMx4G0ZxU_YC_pCgmETwWNQKyeMqLb9Afo_WSoi~kcK5mwaepLz96AHEmAzWJQblCNhundhnOIYTFLWoaYUs6~ro7Ziq_iriDdJLq2Fhca2gg8mtJMniXl~QTV9k5WFxrICqieF1960~ejAaGx2Zvg7c2PnnwqTn05A9L9Z~EKAJThRBFi7cfpa5vp0TF8kqMvbr0p9DwvODGBKG5naUdkvxD9PXPmxOcOXp6s20sj8p1O4h7UiTVgtezHjQn5WqThBdQco8GW~6tmjLKII59hxNCwERtAu19y1dE3YaH5HbK_GINr0Br_Q--.jpg
Marbella Centro, Marbella
Apartment
SOLD
Apartment in Marbella center, a few steps from the beach
One bedroom apartment located in the center of Marbella and a few steps from the beach.
The property consists of an entrance hall, kitchen, bedroom, renovated bathroom and a spacious living – dining room with views to the promenade and the sea.
The building in which the property is located has a community pool.
A few steps from the marina of Marbella and all the services offered by the city.
REFERENCE

208-01313P

bedrooms

1

bathrooms

1
built

60m²
Ready for a quick view?
Do you know Mar de Alborán?
Video of Marbella Area