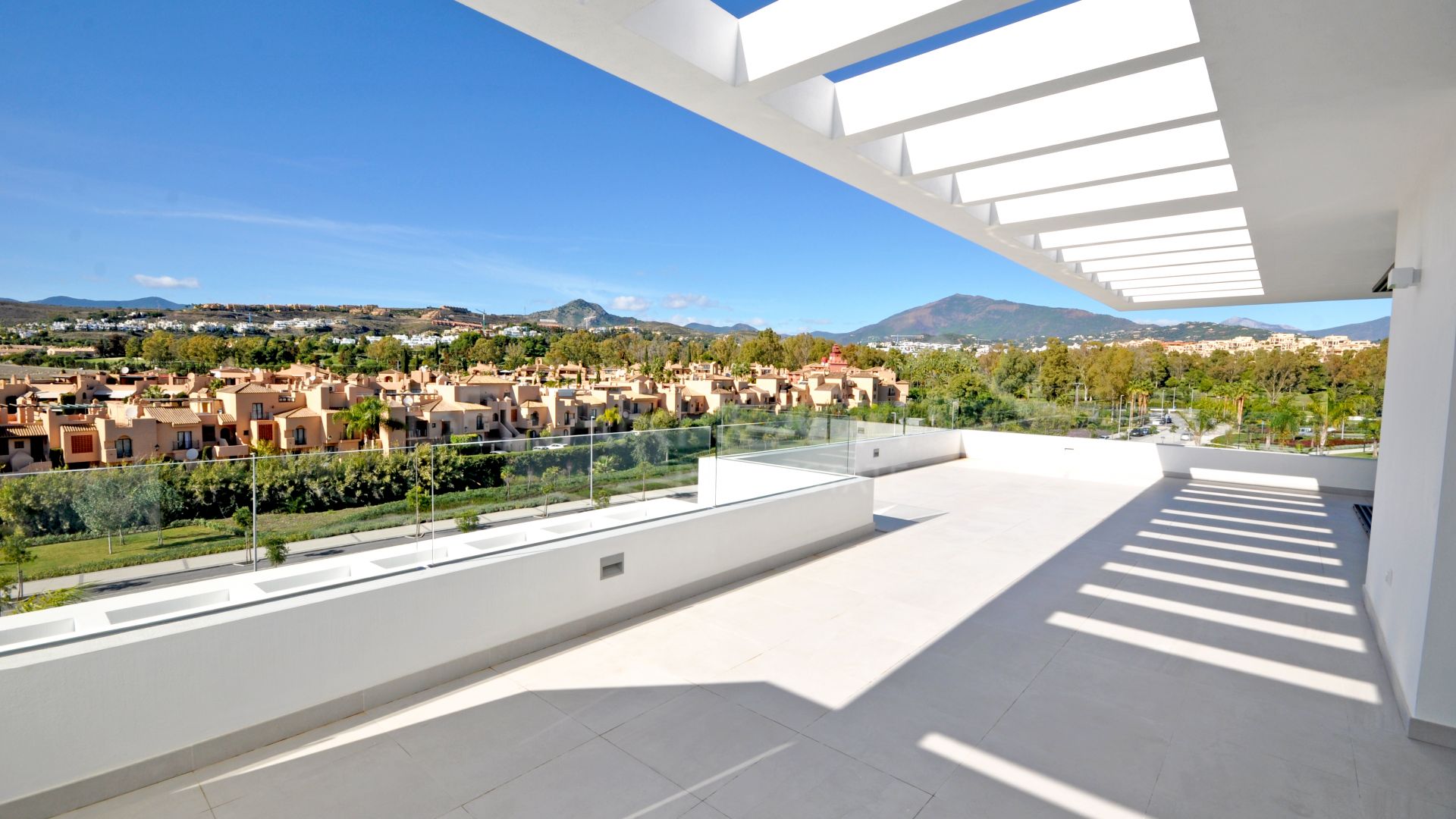 //media.inmobalia.com/imgV1/B8vEv5Xh_VThvnEqMx4G0ZxU_YC_pCgmETwWNQKyeMqLb9Afo_WSoi~kcK5mwaepLz96AHEmAzWJQblCNhundhnOIYTFLWoaYUoiZhxK~FhMyg8JatF5pFGfy2jvB0bVOOg~9HzL95WlEu8zBGI82RHHIIrYvXWJDVuliH4jWmNY7HQc3DLg3kCnAWDxmv7XWRG_WrRpwRcOshUZ1KXWPr7Ab4W4fkWIX4TELpKtWD8EUCwTGtWUtoJ6pGl~0Ua7XjCccLVeJ9AKa~TqlNp7LeSvYHzDF_pCFyCn1T61xa~iuvnicSB2VkPj3JplGe0C0LLOUw--.jpg
//media.inmobalia.com/imgV1/B8vEv5Xh_VThvnEqMx4G0ZxU_YC_pCgmETwWNQKyeMqLb9Afo_WSoi~kcK5mwaepLz96AHEmAzWJQblCNhundhnOIYTFLWoaYUoiZhxK~btl~qO5BvBfj7BhWRolhocjq1gvBr7Y3gRUw6ZqZIuYx8lTYhi39TegWu2SMgS0EbADkNiQZiMqrr0gSG_cyCcHuf8YM1xVB~T0nZJxjB5bl7fQHN1rcUhZrwM3_DY09Cd6mMnFD9DXDTISyxc2uhVyfNsxNtkVjxwd4oCA~IWOU0JkOwBaj5Ah_ss_UrwGNhP6Qm_bt7~HyjOlq0cO8ayqiTMACQ--.jpg
//media.inmobalia.com/imgV1/B8vEv5Xh_VThvnEqMx4G0ZxU_YC_pCgmETwWNQKyeMqLb9Afo_WSoi~kcK5mwaepLz96AHEmAzWJQblCNhundhnOIYTFLWoaYUoiZhxK9CmXrj1eB83xNnu81sBA9KP6O~b5zo_O6~MQMHgj~p7MnyvlOkD7G6AYPS8Je2uKAU~G4rtpYsSLW3Jg4zNwAcCfr_wgTEiv~GFN~Rlu~j0NNLxOVuvzNIkgNZr2C_md26nfhIJws9~uT7_1F78PisltULcYNjr5Yz~b27xnPAizIITZ0o4mig0Ab4_kfqWX3OBmKYcqy~S2vRILXx0WTb84YIfoOA--.jpg
//media.inmobalia.com/imgV1/B8vEv5Xh_VThvnEqMx4G0ZxU_YC_pCgmETwWNQKyeMqLb9Afo_WSoi~kcK5mwaepLz96AHEmAzWJQblCNhundhnOIYTFLWoaYUoiZhxK9xHSfPC6kx14FJCH~UdZaOmxZ2QfXuHsAG0QMzudq~hsTVjnWAwzzeS222mGQFyJmgrfYIXgXW1wzHLRuxb1YGqhYTJXElyJK9Y5Szz4_qG96GMF7Bm5gzWqEm3ddO3gbz6NdZP69Qlnb45E72qUOZ_83FGQakxmykqHeW~ex84I6w_a46arP56ImKh9H04oQhTKgmC6wJw7n1xHTs~2qT_VjDopvQ--.jpg
//media.inmobalia.com/imgV1/B8vEv5Xh_VThvnEqMx4G0ZxU_YC_pCgmETwWNQKyeMqLb9Afo_WSoi~kcK5mwaepLz96AHEmAzWJQblCNhundhnOIYTFLWoaYUoiZhxKox1Zj35VFfTKarYAAnr~MrMmOfIlSDT35~LrvKL6F7o0UJHhXu7jQePAlV5tibbg13~ADcGanmjadOG7xbqC~ZIQWeCrGekPJTY0Ix00W6n_kpfbXtHekEyLgvNJQKjA7TaSeRD0OQPR6ZxssoULXslsHFnTpzshGw~1YkR3yCwQWpebuSWJXDNmOTwqMZUnxyCgKDec_fE8qUhaR0~Y4eFy526z6Q--.jpg
//media.inmobalia.com/imgV1/B8vEv5Xh_VThvnEqMx4G0ZxU_YC_pCgmETwWNQKyeMqLb9Afo_WSoi~kcK5mwaepLz96AHEmAzWJQblCNhundhnOIYTFLWoaYUoiZhxKpppcBgJO6_hb7iKBLTfcB3W9hxNRVEW~TT6cTbJDCoqxDQ8Azx0icnGVlXM2Of~y2GPOwwHrcGE4_tQS8mkgvW4PJD~HcEBAkrn8UVHGW1aGk5Zm9OUb0e8IUs7bwd3jjb7_nOLLXaZIq84L~HUMrRzmihx7tYH9ySRvUTBk8e7yJci5P7k3_Z14tDkmfTa9V_z44oHKrNpd2Zz4g9SGmEkqLlCHMw--.jpg
//media.inmobalia.com/imgV1/B8vEv5Xh_VThvnEqMx4G0ZxU_YC_pCgmETwWNQKyeMqLb9Afo_WSoi~kcK5mwaepLz96AHEmAzWJQblCNhundhnOIYTFLWoaYUoiZhxK~exD0pbXmdGg0fXYG3vV3ZUkn2NbAeBVKx4TiLHDS3jF4kXJrPwwBriIsMIss4t4hZejRU8hqCnw3zn32vyBi~PuJf6frxvz9PasbnOzYqx2uKnwEILQwaefaQZTVDTIVz76ID2sUW7iPNy24ZDZF09lFd77r30eMr7lY4HqxbnR_SRyNQd3u~_GTR4bTWL7A0X3pZWIYZXsxGaL2HP9ER0gkyevhQ--.jpg
//media.inmobalia.com/imgV1/B8vEv5Xh_VThvnEqMx4G0ZxU_YC_pCgmETwWNQKyeMqLb9Afo_WSoi~kcK5mwaepLz96AHEmAzWJQblCNhundhnOIYTFLWoaYUoiZhxKoxjaIEVBf0C1E3D5B_BdEIOLjRhGyMHnaqwqEzUIJc_ov1ic3usLaU3T5Y9ftfzRsxbfsyvQAtQaJosvNzxuGgPoc2D~x3F7to7Poc2tfOu1hIuoly91_Gg6FqSq_3c4gaO9hxSy0JSTzqS2B3Q7ALrEQKxUs4zs666fS3T5LPG0FKh4HCC9FyYz3pBrUbUEWor19~e0EI_yFIErNYpc9XUNdrrfFw--.jpg
//media.inmobalia.com/imgV1/B8vEv5Xh_VThvnEqMx4G0ZxU_YC_pCgmETwWNQKyeMqLb9Afo_WSoi~kcK5mwaepLz96AHEmAzWJQblCNhundhnOIYTFLWoaYUoiZhxK~A_eHiEQV1XGL_jEU_vBhvAhbaMsqRvHCOJ56pC_0DEWDo1U~_C3y32m7O_OICMRuB1WCLPeopPgGCDQlHRmXlxUVx9Sh7rlZ0mHQcHf_9VFs8BoOsnUh7GEDqSZw7b6peuBDP3DKvt6ZE8BaQjsFUXrkP8Ff4bPnAChWOapNt0abePQGxKxshf3lpibOt7jTudZNrONX16qwc2U7t3JlFUnpK8pdQ--.jpg
//media.inmobalia.com/imgV1/B8vEv5Xh_VThvnEqMx4G0ZxU_YC_pCgmETwWNQKyeMqLb9Afo_WSoi~kcK5mwaepLz96AHEmAzWJQblCNhundhnOIYTFLWoaYUoiZhxKppoKJTvv9kJDjKlGrMb6V1EgMGnejsbEvmDCKLHD_Oih7sBzUDfmnHgKPQwuMzeqc0jPXLYKoK0Oueh3Ladx0NZapWwz_X4Zb7zjlmLmYOTN8h4C0U74M82fY3ZlA25WSjJLUuWY_63wU7Uk7ogx9sEClvY12kEUoyzeNG~JV1N4_lTuanmaHyi~P5OsTua6w43FxcM4_7BFvcpaRUic7QuL5cRKBQ--.jpg
//media.inmobalia.com/imgV1/B8vEv5Xh_VThvnEqMx4G0ZxU_YC_pCgmETwWNQKyeMqLb9Afo_WSoi~kcK5mwaepLz96AHEmAzWJQblCNhundhnOIYTFLWoaYUoiZhxKoJwQW0SjdABwzLF0LMjb0zQ8iRAc_P1~~qYskWqO3GQPI3j38MGoxHsLDMi4ylhHE2FjMBXaqjxWh7Y3uXccNtkqdizi3Zt4b6sdLZtRTYwyq2Ou31V4sC6A5jLVZUkiWouWE8h98z_0YOEk4ljDipViC0NrzSpCj1tbBhkagS1BhdAB0FIOXjXhJ9M1EJPdU~pKBo1XdjUXGGHw6y0obW8WJ~IcDw--.jpg
//media.inmobalia.com/imgV1/B8vEv5Xh_VThvnEqMx4G0ZxU_YC_pCgmETwWNQKyeMqLb9Afo_WSoi~kcK5mwaepLz96AHEmAzWJQblCNhundhnOIYTFLWoaYUoiZhxK9xP1gCZX4WOYnSmUOQ5Ep3BEvHXmgRWjMqvRsQpXjypT1j0GfmnkbDllrggaDBGrb3RQotJdxpc~6Nw4JjkzvOP7Sj0I2mjzbwQVfIf2iQsGU~9eCEVnhhY_yhszfe6cTrtKN7SiK5ovmHl~4m8hNIBblag8yaAMIzcBl3nQtweIE7wvGQQie~UfuwpWPtcfNu0MPrbvPl_HfLJ6_70gdYF4e1wpmw--.jpg
//media.inmobalia.com/imgV1/B8vEv5Xh_VThvnEqMx4G0ZxU_YC_pCgmETwWNQKyeMqLb9Afo_WSoi~kcK5mwaepLz96AHEmAzWJQblCNhundhnOIYTFLWoaYUoiZhxK9xP0A55CZrJDbCYaXSHW4Ko_1NnVsnV~7_0IuWgLiaByeZKTtMVXQ7itjSZbH2eOlDqgPjtCP3C_nSfzhAXmMjpAnxeEt~zDX_5yJhO0CEmoBA0UtNkDZ~vg9lfE0ZCEKq5bDVG9ON7XE3OTdGAadNXEOQQ5q7pBlOLzaxzb7PZ5z5a8XcY9cDTifvkU8cu7cV9JY3DALLfJhg5~PsdOxaWANP08Vg--.jpg
//media.inmobalia.com/imgV1/B8vEv5Xh_VThvnEqMx4G0ZxU_YC_pCgmETwWNQKyeMqLb9Afo_WSoi~kcK5mwaepLz96AHEmAzWJQblCNhundhnOIYTFLWoaYUoiZhxK9HxfmKK2u2kp9PaQSb8NjUJY9ynA7dkaPc8s7b8R7us_5aZEhGj8F5mDTD5OXXe2CugXrCjMEPK2BBLeoLQ7KeRz4WfgvihP6301YJIynZicCysecXpZwFcMuLBUzkVdbjFig_6Pd8Qf5IcnL9e0qeHJZua1aLlMmLNESxgqQ~apBrSxF5hs08Nejv_KDglpIEVHwpt3DFtixHBWQquCBE_m3~XzHg--.jpg
//media.inmobalia.com/imgV1/B8vEv5Xh_VThvnEqMx4G0ZxU_YC_pCgmETwWNQKyeMqLb9Afo_WSoi~kcK5mwaepLz96AHEmAzWJQblCNhundhnOIYTFLWoaYUoiZhxK8xrghkOtwM1sl8I8H1fQqu7xI_6cclYVDaD0fVD~mKKCl4rfaZxL9MjrxFI8rkAFEvtqdfBr4v499psKZ8DnL5wkLqcH_zXYEa8fY8H9L04j1piJriVbogciDFSJmq~NXeZ_fMb3knz1pBHlIFB6us1ECFeqAlraHzlY5OAOriahlCTCo3zyTrbh9LTkH1KQICegHsvYlvGwCH6NQHQbVWytbBWesg--.jpg
//media.inmobalia.com/imgV1/B8vEv5Xh_VThvnEqMx4G0ZxU_YC_pCgmETwWNQKyeMqLb9Afo_WSoi~kcK5mwaepLz96AHEmAzWJQblCNhundhnOIYTFLWoaYUoiZhxK8E09Pyyd4MY93Gq4Qx8HURRVvyLKEW08H2x2pcbhiR2jemu0aKgvKQYLZEkGn4mSJkB7Rz3JohZ~YGU9_icUzhIoDylfhz4MOlrTgzhgP1OAS4KwlfukQCOqmMJymQnXWmxfIyg7b3Dv0WiMS7dR8kkynGOOMHTcte2DR~~sSLgr7WW~RP1eY~vVGQmRSKK5q2ZaRqs~wEwt45~l5wVUymZbQUQ2Hw--.jpg
//media.inmobalia.com/imgV1/B8vEv5Xh_VThvnEqMx4G0ZxU_YC_pCgmETwWNQKyeMqLb9Afo_WSoi~kcK5mwaepLz96AHEmAzWJQblCNhundhnOIYTFLWoaYUoiZhxKppRyGQL99I0QD0hIrTmoHTGDynJvsZmWoQQRHOj~23sWf02sjSv0nwSdYpSMVOvIVEedAJxSf5k_cKVN_sZIRJnKkuUSipGHiIs0fRY05aYoFMrNn0Nsdjis_0zMCK~YAOm8wKiTv0LB_SEK71FfoPw50cHsrHOIlo_6Mk0hb6fi7XcvZIEVROXx_iKLqU77_Wl8X3p2_mxh68O6k9UXkxhP86ntSg--.jpg
//media.inmobalia.com/imgV1/B8vEv5Xh_VThvnEqMx4G0ZxU_YC_pCgmETwWNQKyeMqLb9Afo_WSoi~kcK5mwaepLz96AHEmAzWJQblCNhundhnOIYTFLWoaYUoiZhxK9C0Mxia~T5EnRQX15dsDJsm4x1~yEV_iiRckYJZNOnsMLRWq1_oJuqFNGqkl9u0vhz4fpjHNmWZg8WqArPok5aso1iCatrc6nQkWBaFN_BaqgsmA1b1m6nq4Rla4dcSTjuNbERchkeHIKZsF1OetaLHDuQ7cICYX1cfxEXQWo9xzNGempVyqdus8HNL62sA8SkrMqqfcRWuXT8xahCjtOTIUreXm~g--.jpg
Cataleya, Estepona
Duplex Penthouse
SOLD
Contemporary Penthouse with views in Cataleya phase 1, Estepona
Duplex penthouse located in phase 1 of the Cataleya urbanization, in Atalaya Alta, Estepona.
The apartment is distributed on one level. Through an entrance hall we have access to two bedrooms that share a bathroom, master bedroom en-suite and a large living-dining room with open-plan kitchen and exit to a wonderful corner terrace that provides the interior of the house a great natural light throughout the day.
On the upper floor of the property there is a large solarium with panoramic views.
It includes two parking spaces and a storage room.
The property is located within phase 1 of Cataleya, a closed complex of 40 apartments distributed in four blocks with well-kept gardens and swimming pool, in a modern, elegant and functional environment.
A few steps away we have access to supermarkets, the bilingual school Atalaya or the well-known golf courses El Paraíso and Atalaya Golf.
REFERENCE

208-01270P

bedrooms

3

bathrooms

2
built

133m²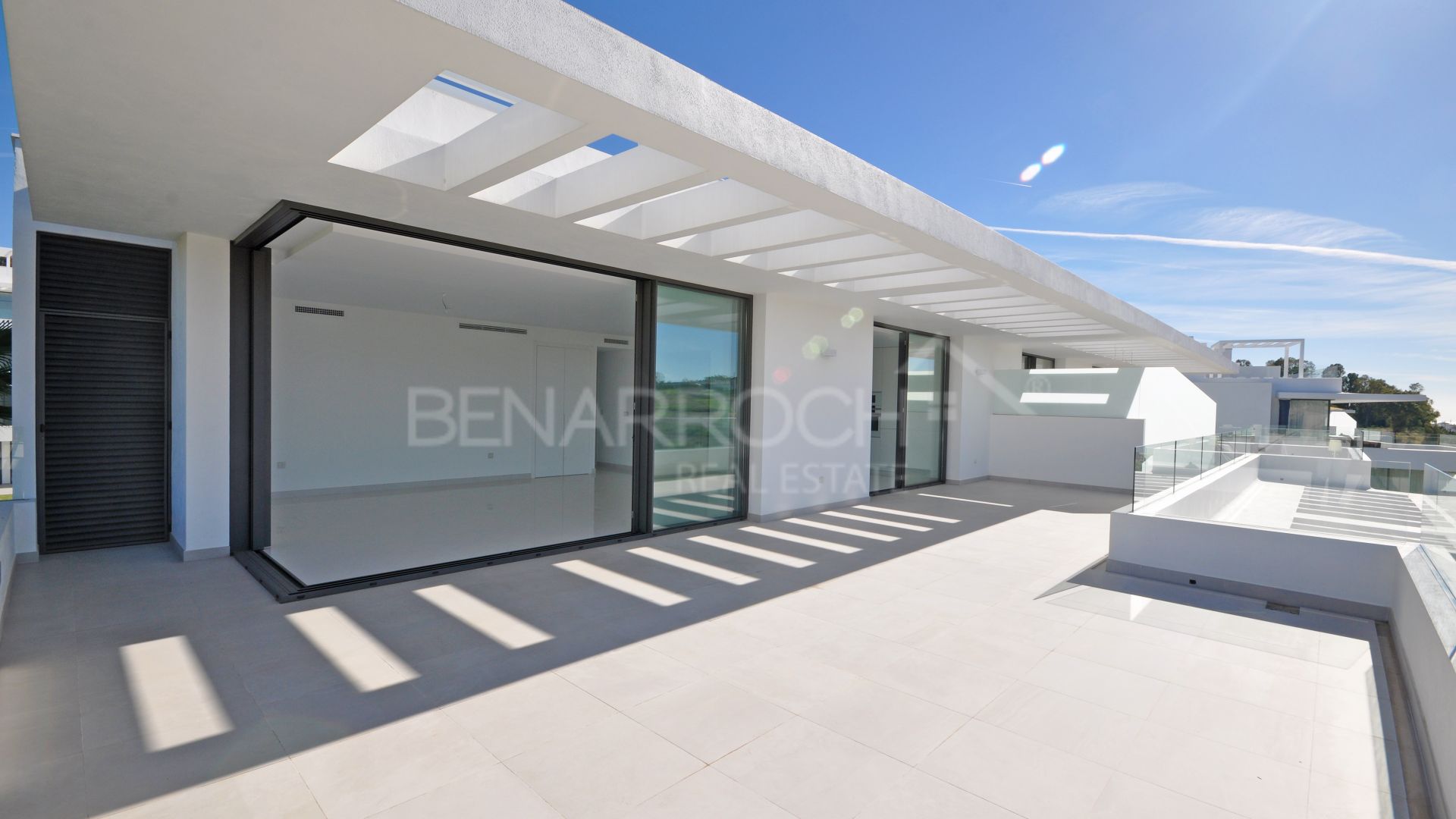 Ready for a quick view?
Do you know Cataleya?
Video of Estepona Area
similar properties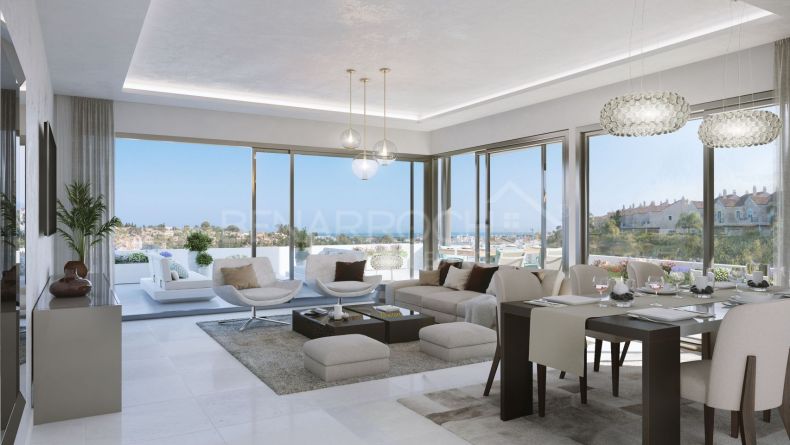 598.000 €
Amazing duplex penthouse in the new residential area of El Campanario Hills, in the New Golden Mile of Estepona, a few minutes ...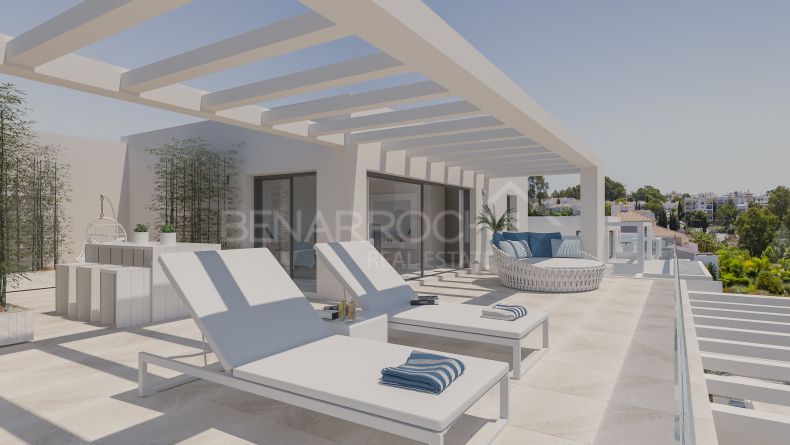 685.000 €
Great contemporany duplex penthouse located in the Cortijo del Golf complex, very close to Marbella, in the area of ​​El ...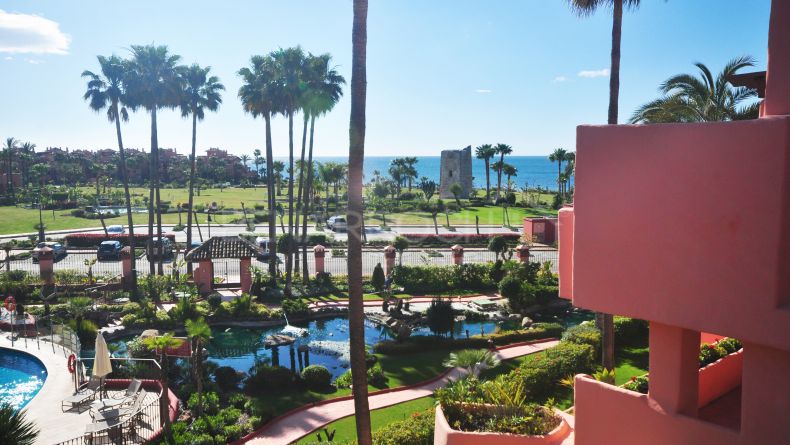 SOLD
Fantastic and exclusive duplex penthouse located in the prestigious urbanization Cabo Bermejo, in the New Golden Mile of ...