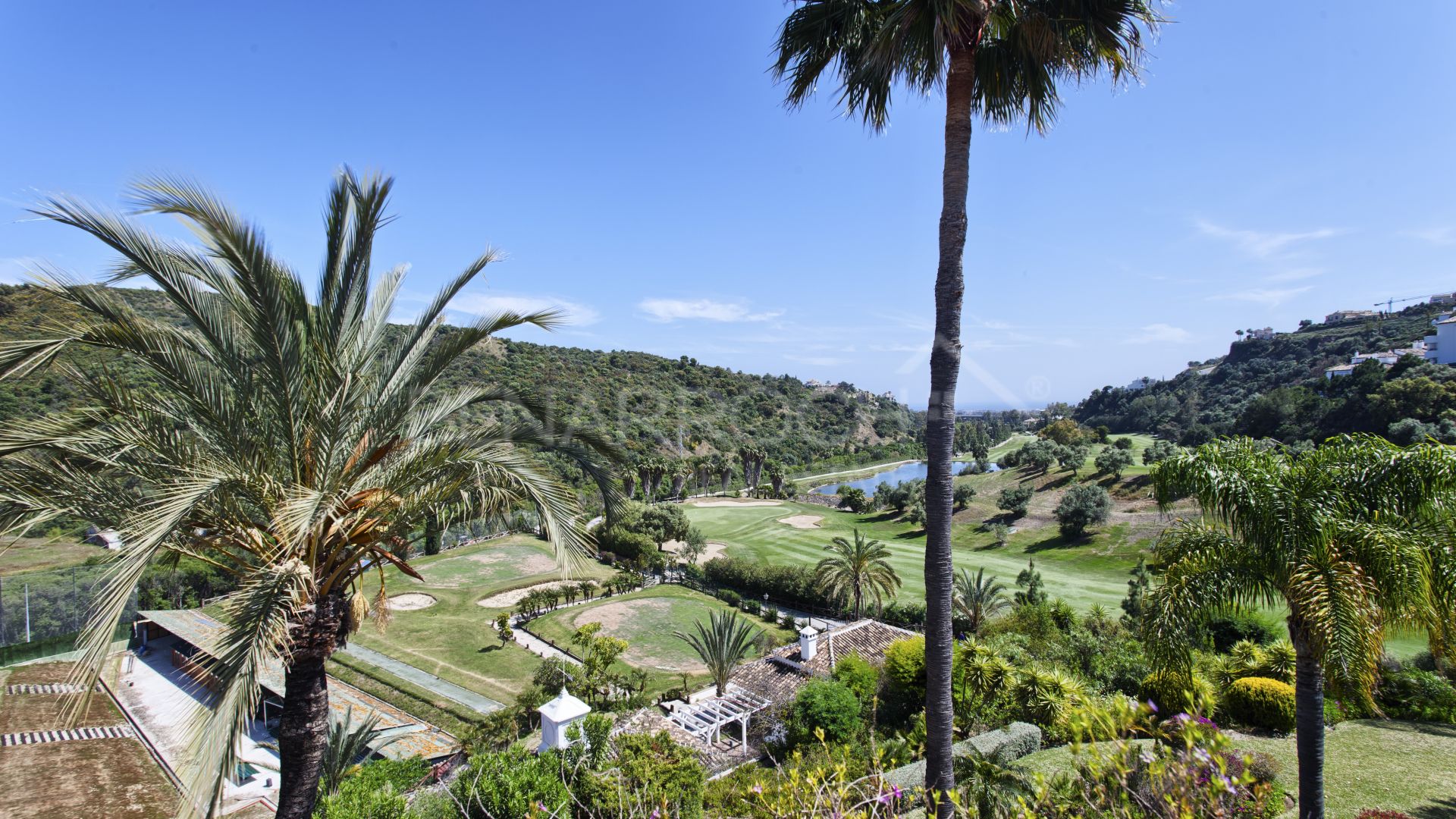 //media.inmobalia.com/imgV1/B8vEv5Xh_VThvnEqMx4G0ZxU_YC_pCgmETwWNQKyeMqLb9Afo_WSoi~kcK5mwaepLz96AHEmAzWJQblCNhundhnOIYTFLWoaYUmRO2P3dQb8MEOmPgk5O3W10wkU2soRif74aLfGeHYWLdFw7dedOy0p425uSxbcftXytpC3LGi6y3~8xvGjop_HAW0SwPWdhlfGunhgJIkgZedEBOjQRVWZQWUVbnxuhWSh6CA0DYu5eDHloaqNaR9taHfl6HKHJ_hVbxhupH6G8blbTmG~6PrZXFwNOP3FkSYC2pORXCkFVXJWIW47HgMfxGOGGU1HQh_NMQ--.jpg
//media.inmobalia.com/imgV1/B8vEv5Xh_VThvnEqMx4G0ZxU_YC_pCgmETwWNQKyeMqLb9Afo_WSoi~kcK5mwaepLz96AHEmAzWJQblCNhundhnOIYTFLWoaYUmRO2P3JAMJMpRvd0~RcuirB~zR9rqJ7kCoYD358yZ9areYiAsQriJdhcPhLm6hyOKNtcc9Q1UXdqXHn2lf7PVxbDs8s~9WZUFb1vYUR7WajlAbuZvJcTHAucTw0u6dFku8bhO213DK6CKOVCe95knsLtuQcQdXJk5KJy~gf_KO775akt9p5CqioiHWlJdI7n6ATC3IJO0~Hox3jt9oupyTZmMuF4OdULSlNw--.jpg
//media.inmobalia.com/imgV1/B8vEv5Xh_VThvnEqMx4G0ZxU_YC_pCgmETwWNQKyeMqLb9Afo_WSoi~kcK5mwaepLz96AHEmAzWJQblCNhundhnOIYTFLWoaYUmRO2P3c9VduHadzBwetRC2DQYP0a~DaWUCzvf6mnKaNeA8sautkdmToN97kGLpuptGyjiJz1aGy56qzMtmhmL14QTiMWMjZQEYTZxxhAOW75tLoISV2LAEKwexqLvO4lqYuAZTU97WWOlW8dDy0D5T8QiLyELlLZ52CJ5VzUfgLT03Dx3rQzx~VZ3lTUt8Qxj6FekNNYBxxiXQ8n8W3BAEmcxStvbWEFDY_Q--.jpg
//media.inmobalia.com/imgV1/B8vEv5Xh_VThvnEqMx4G0ZxU_YC_pCgmETwWNQKyeMqLb9Afo_WSoi~kcK5mwaepLz96AHEmAzWJQblCNhundhnOIYTFLWoaYUmRO2P3IW66SwL7ricfX_ndvJN632UZRdiThCMp94JWiOHkVkp~QsJj6W8wVuM2YRKaOwm6jxnDo98RjWSgOR~57gc8UeSoLd~xNvWo08vkxKzyKKicweuuI~wuT_g3ekRB58tijdVgYPP_zGIbgQpGYDrmIaWYoJVHztrnE0VA3ZAjXNxeTVVmrc1Ylx7MEBcbjTm5e2Pp5TfSz8rrmfYuTXo_MByrLspS5A--.jpg
//media.inmobalia.com/imgV1/B8vEv5Xh_VThvnEqMx4G0ZxU_YC_pCgmETwWNQKyeMqLb9Afo_WSoi~kcK5mwaepLz96AHEmAzWJQblCNhundhnOIYTFLWoaYUmRO2P3I1RfxlubCr5Z7XMmhmvPw7viiEF6fw1eK0RvP5BDlHyxB67RnCI~stvjyB~8KMUtawILJULJ9dpy2f7SegpeDyFZlk4WjJbSq0coZgzt0RyUwgJj7kA10AGCNzwZV2VcWfHd3vzCWMHohRyerYJ~Vu0LIk992tW8BNtQj5bMr9a8ELPtgxE103KGV~MurXUp8EkdIL0Qb82aPn9hvjz6JE_y1~t02g--.jpg
//media.inmobalia.com/imgV1/B8vEv5Xh_VThvnEqMx4G0ZxU_YC_pCgmETwWNQKyeMqLb9Afo_WSoi~kcK5mwaepLz96AHEmAzWJQblCNhundhnOIYTFLWoaYUmRO2P3J~x0BnuvTZHxHCsraXY6xtUviupju3qfULlRpR6SXUxO3TMLUk20rz8gUHaJo0SkyJc3lo4ZYqpWlFojPoAUjiHOU4AyeMl4CibRYejrBs6jqJF_cnNqRu2L3dTKymyomD~mtqyeseANJz~QLqaVa450H4e~6kNgMa6ql436uole9fn6mvEKgzkApEPnGDu55g0z7UphiYP~fqvORr5fCGIshJzmPQ--.jpg
//media.inmobalia.com/imgV1/B8vEv5Xh_VThvnEqMx4G0ZxU_YC_pCgmETwWNQKyeMqLb9Afo_WSoi~kcK5mwaepLz96AHEmAzWJQblCNhundhnOIYTFLWoaYUmRO2P3IwGUFDO5RI6KDxdS5IRA64WSdH5vjOPB6VL9Oktha_MzfCQNGp8LXXXex4u38UojpBzNIM338fLBekxLFnYf9VdNMM2T_3GIT11zlvCQXEsIrglfsF1NsShLXEm6vHAppfn1QpCHPqYd2pI1qGit1JoODUPfyxeqTbULcOHrGAinykJe8vCWzU2bzhrWdKVrsxZPmDXRNN86M0dm0ZyUL6_t9~hLgQ--.jpg
//media.inmobalia.com/imgV1/B8vEv5Xh_VThvnEqMx4G0ZxU_YC_pCgmETwWNQKyeMqLb9Afo_WSoi~kcK5mwaepLz96AHEmAzWJQblCNhundhnOIYTFLWoaYUmRO2P3dVfFzoqssdXY1q~fKfLDcZpZCdmQtyvyuZiL_vqVG6KhFJoja9Uf2KxxiTogmf~oP1FI69rxvVbGbPKMcgmaBfJ~x5CZals0IC54SqB_unekOi_2CIpN1SjuUjr8xQlxtUGNzMGuZUe_uGXx1HJH8tCXnvIiUjhZwdjWlAp8gEoY5vFCXQHiJ1~90~1uj3dBQCIlgL6bO7zi83MIsm_OyeMpfKlTeQ--.jpg
//media.inmobalia.com/imgV1/B8vEv5Xh_VThvnEqMx4G0ZxU_YC_pCgmETwWNQKyeMqLb9Afo_WSoi~kcK5mwaepLz96AHEmAzWJQblCNhundhnOIYTFLWoaYUmRO2P3dVuaPfBRawer6NLi92SCw09oGjP73zRxXuksVioJdRsoM69Aey1VTrwEhoZx1JE6fpKjQaZLefBZm2Cs_JNUXEsGjiP_bBml2XFsCCUrO5STmSQTBWGwVLySka~9heJoNA_bGbF69wqOPyg4aslOiHDZKM7BBXtMQzJSuaodGXE~LiFXt0dMIsP~jm24q_Hfk25HdomCG9usRu~7MrGxmwqPQ6Hyjg--.jpg
//media.inmobalia.com/imgV1/B8vEv5Xh_VThvnEqMx4G0ZxU_YC_pCgmETwWNQKyeMqLb9Afo_WSoi~kcK5mwaepLz96AHEmAzWJQblCNhundhnOIYTFLWoaYUmRO2P3IWqkReUEf51d9R2F727MSUECiAX3Up9z0YKcMr3hIhQ~p8K4bSOMx7i18sfGwQ5GNW5cdNWp1An0ylxhTMc6cdR8hKALLcsGY70x5CQtor1R4Bg1o7Xf9gqXEVXeG7gXGKlpWetNOy1JZmsNaQNMMP_0iRNuifoVSNUy_ZEz74xd788I331bZTeSAnHHOuXEct~65NPVrU3wZ2wW12uuYcRpLUxiUw--.jpg
//media.inmobalia.com/imgV1/B8vEv5Xh_VThvnEqMx4G0ZxU_YC_pCgmETwWNQKyeMqLb9Afo_WSoi~kcK5mwaepLz96AHEmAzWJQblCNhundhnOIYTFLWoaYUmRO2P3IT2M5CIe1t7qnOqBVrscAB~AYs5x1bIAt430xv0x1mPd0ZvJjUk67wLR3fU0xE7yNkf3D~t7~s~gbXNgSGfCcwwGI6FLxSL7jGXiEcz~fEXreaXYdB1_dzJcqg_8gQ2aO1dz8E1XcK8HH8sRWQIMkYnT6~oEcOlwTRL839uEmL2sXzPlP_fA9E~RTqfI3xT5nfoqf1Qr4XSQoHQIrYXPNEvViNLt0g--.jpg
//media.inmobalia.com/imgV1/B8vEv5Xh_VThvnEqMx4G0ZxU_YC_pCgmETwWNQKyeMqLb9Afo_WSoi~kcK5mwaepLz96AHEmAzWJQblCNhundhnOIYTFLWoaYUmRO2P3LmPg0FzGjznHAuOq6HAj4gp~SHJMnZldOZt~6hD50VDJ5mlAqfmmpY2H7CVUAc_FQd7IoCp7JUJ_xMWvzw2lG9SnazjN_EAQkfUnBkQq5ZSuF9gxA1jYSW~sgiY7gsT_Ec1SdLox7nerfIobLD5F_KOtLeAaoEY~oN_oGNwWSBu95kdVqoyZtCF64FhcI9tIgEW4o8xiMPO_xkq_n9BDOa1AdgP9uw--.jpg
//media.inmobalia.com/imgV1/B8vEv5Xh_VThvnEqMx4G0ZxU_YC_pCgmETwWNQKyeMqLb9Afo_WSoi~kcK5mwaepLz96AHEmAzWJQblCNhundhnOIYTFLWoaYUmRO2P3cgTQOjen34a_WQfjb0ivFULLlR82GPKd7aRJlOgOSRg_eFT~sSTnSlTROvh1h0Cj_H6R~sULm59tBrZkyRdrxwGVMzcWbmG22uIgxjMz9n80FE_gDLNpWL5l_p_tmdFHHW1MyuPZDe6ynXOxztI~aVImqyqIMxnM4dh~ZN4ChKxLK1tL4Gf0~crI2Mua6GIF5gV_TODpugo5c5E9E2T9eSXBcc76Dg--.jpg
//media.inmobalia.com/imgV1/B8vEv5Xh_VThvnEqMx4G0ZxU_YC_pCgmETwWNQKyeMqLb9Afo_WSoi~kcK5mwaepLz96AHEmAzWJQblCNhundhnOIYTFLWoaYUmRO2P3JYrS~h4jn1hXpRkT6V3pcmcRYzEcLDpwdMmB12j10MYvFD05yjdc7rsYzoJS6YKs7TjCaMuMeHhlmomYnRUUn65dkr75~S1H8Jyj_AFaxhdUZ4Ymu1K3qYNTlGLbnDknues2SRBn8obIzH1Fr_KlELH2H5hCg84cyShbsRukJT5SL6PSiYWn_U1_go1si7sr9sPvsD12GFjydQXGWhZDYd~01DamvQ--.jpg
//media.inmobalia.com/imgV1/B8vEv5Xh_VThvnEqMx4G0ZxU_YC_pCgmETwWNQKyeMqLb9Afo_WSoi~kcK5mwaepLz96AHEmAzWJQblCNhundhnOIYTFLWoaYUmRO2P3dtYPQ_pQ7imbywcKYksMtxc_YYFH5M4MdekpI6EYHpWitHDwN3eDed~q165vONOUA69tsy3BvYlUt3G5wqh7FnAn2mpk2J4aoYp~qjVjZOemhYgtzTeC_U4Hk~wdkpKDekK8OjCZBaRDaNm8AkEeRAEeEwJ7EniZ2sLUy_dN~XAffrOdDbNvJiP4AqtY8fsl07Nf8_751qKMFvFO6TvahrJ21IvM_g--.jpg
//media.inmobalia.com/imgV1/B8vEv5Xh_VThvnEqMx4G0ZxU_YC_pCgmETwWNQKyeMqLb9Afo_WSoi~kcK5mwaepLz96AHEmAzWJQblCNhundhnOIYTFLWoaYUmRO2P3IBPPdirTL1Ev9kCBAC2SYeNtGh33_uLgifVlvY1aoC9giKjlZ1HbFyH2LTeNAxnkItRbStrwSfQRIkJ2MEDCtq8Pwd~OW2tWCkc4_kn2pwZeksiOwJWNlzcqPslblnj2lncdtFpr_YlUN2BBAtSU5gmPWVmNMZNdXbd5OWjp_oa2FJgplJclj5g9TgV6ebTcnQ4sPmrxbVYDUGtDuHYuwt3qX5zEFA--.jpg
//media.inmobalia.com/imgV1/B8vEv5Xh_VThvnEqMx4G0ZxU_YC_pCgmETwWNQKyeMqLb9Afo_WSoi~kcK5mwaepLz96AHEmAzWJQblCNhundhnOIYTFLWoaYUmRO2P3L9Sag7QbqSiAiiYtrgvI_fZff5Cy5N7rWbEM2U6uofjVnump0JTQhLUVjHv5LIt~_6hUmXfj1enczRM_FwO5daZgVN1u~kZpLUBrFzs6~_mx5k8dgXnuZTzAJmyi83I~0K6jgIKEcm4a0TIu_Lq5laxZJJH4N_PIn0nCGr06e4lyRdsmBol7p~nb64s_q8jizn8uFgSE8icYSE2iUgkwnEq7m6MBFQ--.jpg
//media.inmobalia.com/imgV1/B8vEv5Xh_VThvnEqMx4G0ZxU_YC_pCgmETwWNQKyeMqLb9Afo_WSoi~kcK5mwaepLz96AHEmAzWJQblCNhundhnOIYTFLWoaYUmRO2P3c98gwa5nVA06i_ORruJ8EZrVmW3aZW0L5ncUcaBDufFHCAqajXntA1nQPn6IxODBTMF71K2g61lqYiPPHZTuHLd2D0Zkg1mrB1ysOc2yNNRWBsvIPYL0JXXkDC1eS330Gg0bkPsojMECn82l7lFc_eHKQ1iFvpNxWpbD75wRThD0r_~opQ_v2MDBhmvGD1P4NcdMBktGOIoOVwlNancJC7PCyI6hnw--.jpg
//media.inmobalia.com/imgV1/B8vEv5Xh_VThvnEqMx4G0ZxU_YC_pCgmETwWNQKyeMqLb9Afo_WSoi~kcK5mwaepLz96AHEmAzWJQblCNhundhnOIYTFLWoaYUmRO2P3It9OhoFodkoICUZUFVKuGEjg9v~Dv5syDXLaCksmuiOUOnVWCOAa_~Axo8042gEQuMsw03FTQd42wzs4I_A~yEjwXzc6ESe~p7OHyfdEihDaE970QkCvyA4F_ScCBskuHFPdfTNkinmkPxn3Y4Kicz39stmcnuRr3dfDoki0xX4lkhbT3ZCPilrtkxZZ35nYTDa2eucjHHKESkBvQmELBGnwLsjVSw--.jpg
//media.inmobalia.com/imgV1/B8vEv5Xh_VThvnEqMx4G0ZxU_YC_pCgmETwWNQKyeMqLb9Afo_WSoi~kcK5mwaepLz96AHEmAzWJQblCNhundhnOIYTFLWoaYUmRO2P3Ioimbn96X2mg4LNCEdDdeAOugJVJIem41m8x15PmelWnUhI8dW8H~pRgxiSu4Hs9KtnSQUr3xoDsEZHQjUR8x5LaVGuEZlq3ZWOUdYaU3BLyWZvZhxxP1OI78xDaQVYqIrOt0jUHLFmifuiszkaZ_iR8E4OuQcqfthraNCukmhV5FKOL_TRgCWKqOhXdHYERdQsdg67peygIv5yLN2CLDNZ3dsP4ig--.jpg
//media.inmobalia.com/imgV1/B8vEv5Xh_VThvnEqMx4G0ZxU_YC_pCgmETwWNQKyeMqLb9Afo_WSoi~kcK5mwaepLz96AHEmAzWJQblCNhundhnOIYTFLWoaYUmRO2P3c9gFa6PX8qktO3I2JVLLoZlNRyEd~syu_EZ2XAK8iAh8sLiGh5Kh9vtP8C_K~OgmZJO4t6DCtBC7vRjlWLo6QNYp~RpfDz_hsRUaN6PrGZLzMg24Tw18txIpFVRDlltt92zP7DJhCdpdbOv1diGiHd3uh7D1RAZMKu7ueX5hT1WSXKLTVepuyZNg_1K5jhT4lkjPYisWWA1aKNdgjY6gnkZxEgBgJA--.jpg
Lomas de La Quinta, Benahavis
Duplex Penthouse
598.000 €

reduced from 649.000 €
Duplex penthouse in Lomas de La Quinta, Benahavis
Spacious duplex penthouse in the urbanization Lomas de La Quinta, next to La Quinta Golf club, in a very quiet environment and with amazing panoramic views towards the golf, the coast and the mountain.
The Lomas de La Quinta urbanization has at its feet the entire Golf Valley and all the services available in its surroundings, as well as access to Puerto Banus, San Pedro de Alcantara and Marbella just a few minutes.
The penthouse has on its main floor a large living room, dining room, kitchen fully furnished and equipped with first brand appliances, separate laundry room, two bedrooms, one of them en-suite, bathroom and direct access to the terrace.
On the upper floor is the master bedroom, en-suite with dressing room and two terraces, one in the front and one in the back.
The penthouse is equipped with air conditioning hot and cold, electric blinds, outdoor shower, marble floors, garage and storage room.
The urbanization has a swimming pool and gardens in its communal area.
REFERENCE

208-01192P

bedrooms

3

bathrooms

3
built

175m²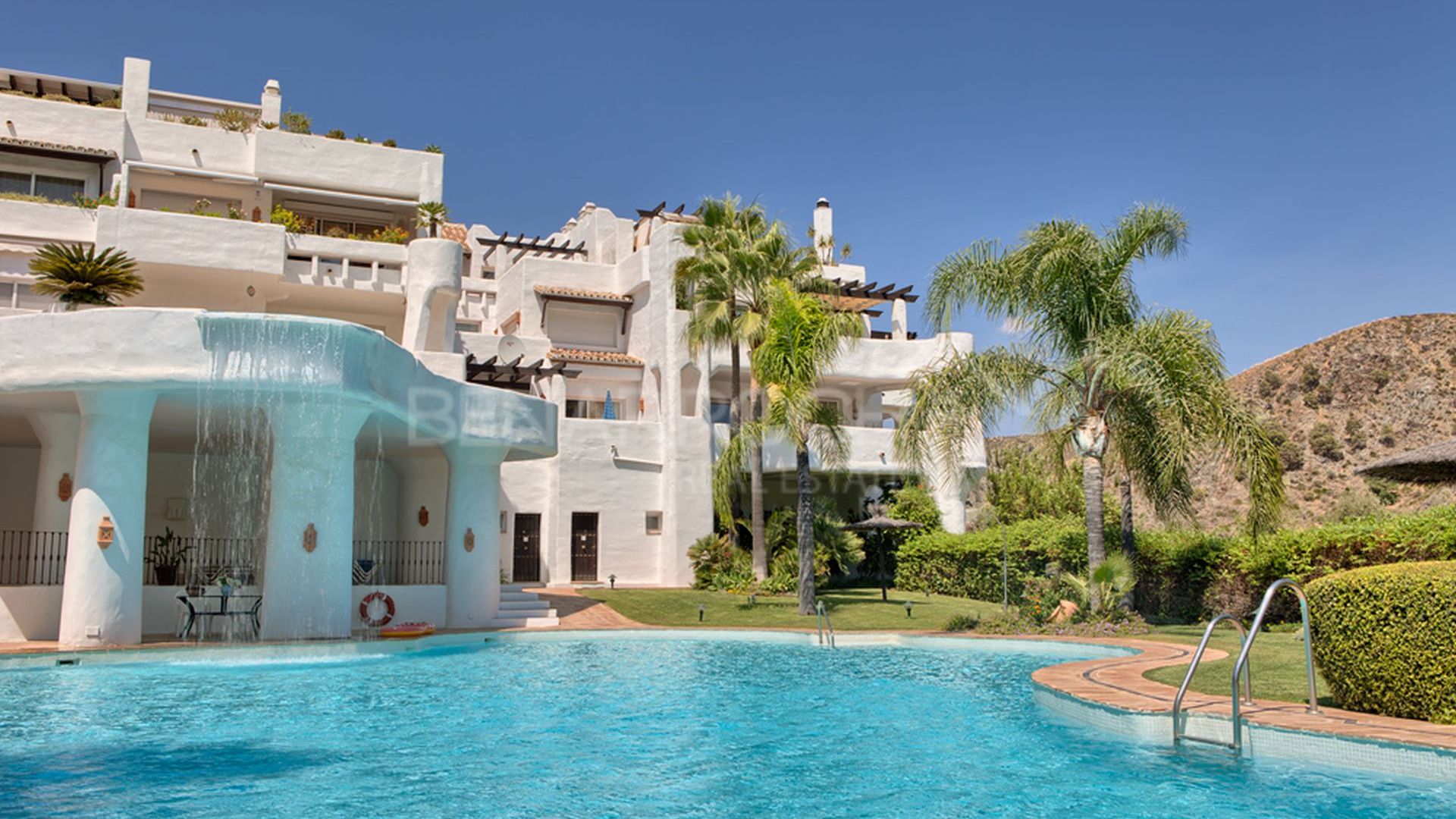 Video of Benahavis Area
similar properties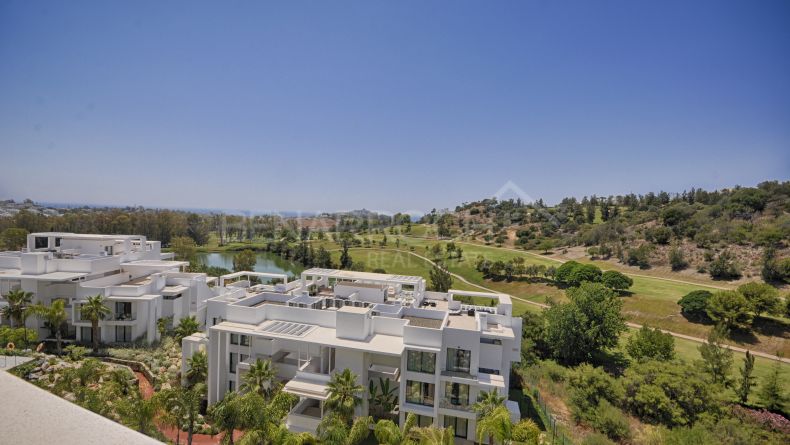 459.000 €

reduced from 510.000 €
Gorgeous duplex penthouse with open views to the golf located in a newly built contemporary style complex, Atalaya Hills, in ...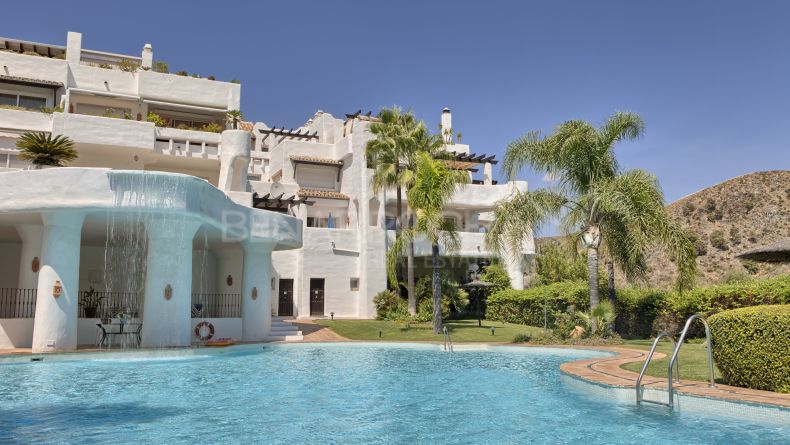 695.000 €

reduced from 743.000 €
Spacious duplex penthouse in the urbanization Lomas de La Quinta, in Benahavis, a private residential complex with security ...