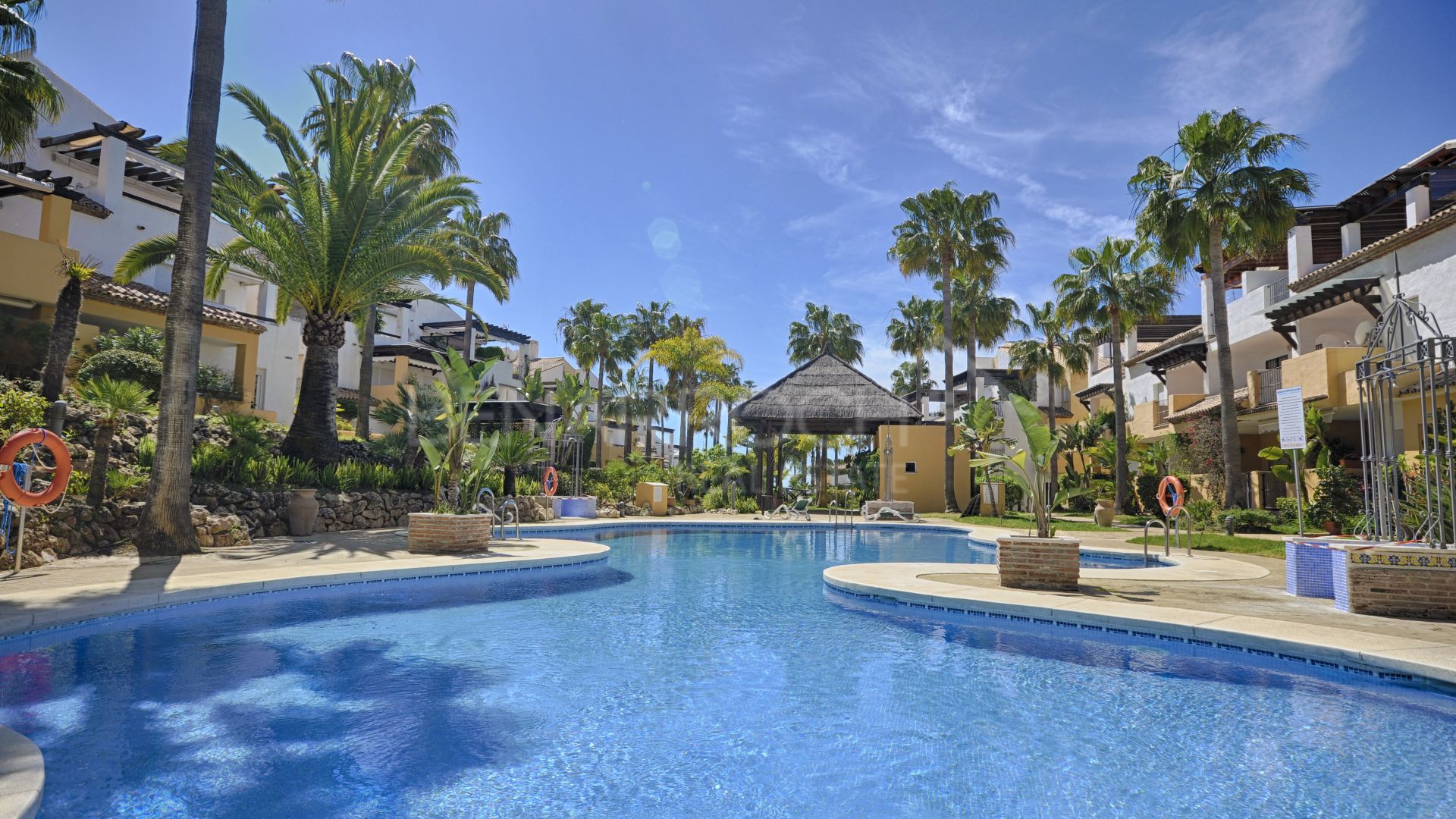 //media.inmobalia.com/imgV1/B8vEv5Xh_VThvnEqMx4G0ZxU_YC_pCgmETwWNQKyeMqLb9Afo_WSoi~kcK5mwaepLz96AHEmAzWJQblCNhundhnOIYTFLWoaYUmfSkoD3ocGWlvVHbDHSWOoFGUlKM2_94yfZaGQVd5qw_~Ht9OHrqOjUaoH~n5LBvp9MpSaIP7P05tZBVBjv0Sb2l4aKpTy_QIddZUYLQa_LfZ6E_13dxdPji1hezjPmmSLP5DyyMKHOB2SCZbjVYEP~mWSyvqAjD85tQVgQK2ZvekaDpWlkVtGe_A24IRaSwnN7FH2378wQFZdTotnX~l4CP2ykrPkczZbFw--.jpg
//media.inmobalia.com/imgV1/B8vEv5Xh_VThvnEqMx4G0ZxU_YC_pCgmETwWNQKyeMqLb9Afo_WSoi~kcK5mwaepLz96AHEmAzWJQblCNhundhnOIYTFLWoaYUmfSkoD2eY6qLZIuEClFfTBpFd5bRu~IAINIhp4XEfTaro1q08goSKPlou_dRG2QBs~ggBa2EbwfkC8WD630fa0zGxEy3p2GhJnjhIcv333ihAQOJNU62dT3YAsghjl2HBDqmSHQIPYdojURDXctQA9Ch1qCB~VwAU2tKgaAI6jRBE70cX5RcThdzzfjKoJSFoF5h6y01iSOD98znyAOyNj94joG58q5ZmGsg--.jpg
//media.inmobalia.com/imgV1/B8vEv5Xh_VThvnEqMx4G0ZxU_YC_pCgmETwWNQKyeMqLb9Afo_WSoi~kcK5mwaepLz96AHEmAzWJQblCNhundhnOIYTFLWoaYUmfSkoD3NXhSc~j8Z8pIhDPV1ppM~8hn1zjIjC6Up07QhIbfaC9S8UFn0T~d5pRvMcrf3PDkF12cMEkGpuqqlq2FC1_9Ws5BHullt12EA_6muo0pqdLn6ANjhdGD_H~39Omax5H57FoNYD7D3~rV~K2Iu0qQex~RE0nyV83Ka4jqgQFNRLeW_37UN1BDUqV3Ov3cscHfIhVN5FP~kyESa7XCwx9ykpcA7WoWg--.jpg
//media.inmobalia.com/imgV1/B8vEv5Xh_VThvnEqMx4G0ZxU_YC_pCgmETwWNQKyeMqLb9Afo_WSoi~kcK5mwaepLz96AHEmAzWJQblCNhundhnOIYTFLWoaYUmfSkoDiYN8ERwGTkSmn_Y0rtcfxxYlb8uxx7osFLQsRl5Aj887YVvis4x8sy40ksC2JC5BeWST_K79Pvd1zhNFzcebQXDihRWgNVd6fL~Oriq6jy3QCufeuV82gA4sgipbv3nlrlFesspM1_NEHiSEtVIuToYjqR~CqbUxal9CVurH58DhJI3aPtK3CRQ8277bxRy_RnXW~lJtMXsp5HBN6uC0Znd4rNuTWA--.jpg
//media.inmobalia.com/imgV1/B8vEv5Xh_VThvnEqMx4G0ZxU_YC_pCgmETwWNQKyeMqLb9Afo_WSoi~kcK5mwaepLz96AHEmAzWJQblCNhundhnOIYTFLWoaYUmfSkoD2eGO98JU2xc9DjWei1u5NapBvYu6~l76iVCj8MfNs2J94BNOOj8~Vp2C4gKCpEtX0mVvT5LC72bLHri~Xu95SCtdvu1PCj0QPEufG4emYvG6aK0xZAUoNRA12Sn2uuiS587cOj6UtzSJzeoXNA3CNfk~LEjf6hlt_ob1ByL3Ua1p7zCtjQtUaTsqnaIPqUh5j~ls7yHqdgPqq7gq55HsVQceII8rlg--.jpg
//media.inmobalia.com/imgV1/B8vEv5Xh_VThvnEqMx4G0ZxU_YC_pCgmETwWNQKyeMqLb9Afo_WSoi~kcK5mwaepLz96AHEmAzWJQblCNhundhnOIYTFLWoaYUmfSkoD2irhGspXKMH9KPz21PcjCPskTuDJn7DCb26WG3XRueJuCHxEr0BoY4OKQfvSj_vRNz5a7QBTuDwQn_Tdpsh_BMBzZr98p7BKxJehX9fkzmv1nGWBtvYDEbBDyCLr9mdTJOQAhY0Tce99WDq9NMeDIGKI7W0VAyX957WdbiwtjRuAOVVaP~SSeicTa1pAIZHAB8JeaFozf2qjLukbF38Syo5yW2F1EA--.jpg
//media.inmobalia.com/imgV1/B8vEv5Xh_VThvnEqMx4G0ZxU_YC_pCgmETwWNQKyeMqLb9Afo_WSoi~kcK5mwaepLz96AHEmAzWJQblCNhundhnOIYTFLWoaYUmfSkoD3NA9JDCtXP0a38Gz61nILdzV0fRCrOtGRmK3b0ImLQmvCK9jcMN4Lu8OTAt933lOXkRxILwPdfKO4HlNzRsY6e6cgklrGjNe3pyFLOt_F7nqEpgwCgiI_WdTo~rbVOeM0DpJBTLJeBMSxzzG68ejDUiyHhfU1D~oKOhpnj5SboTw4asEkAKGA8n~t0PzDajPZFEyzcAiCyTP5rsT~gS1AvknHZ~PKw--.jpg
//media.inmobalia.com/imgV1/B8vEv5Xh_VThvnEqMx4G0ZxU_YC_pCgmETwWNQKyeMqLb9Afo_WSoi~kcK5mwaepLz96AHEmAzWJQblCNhundhnOIYTFLWoaYUmfSkoD0iOnheriHJlg4vKNSmvW9Y0Wul4i5lcx8lVu1nsgNzlTd8K_u0llsl~apzoiMkMi0d0zBwHR3_QsOezarfv2xE2Uk9hKeVrAJnT8JzZA5a8I_RAaXRH4a2uXzRpguKV7EeQZk09IPC68z64nbCEJ6hAOwMt2eHrBXlNfY4x8rdHyyn_R2NnyDpulR3322T5HjZhuGuJLkl7qjsHcjHHzOXgASk43cA--.jpg
//media.inmobalia.com/imgV1/B8vEv5Xh_VThvnEqMx4G0ZxU_YC_pCgmETwWNQKyeMqLb9Afo_WSoi~kcK5mwaepLz96AHEmAzWJQblCNhundhnOIYTFLWoaYUmfSkoDjDbpA3WV5y_rWWOVuN4wA~7LIDc2VHnnRhuyzNbRZXpIT7Gul5qH_vNuL9F6iNXl91J5ReIHJy1yW31ql3f96TJR3jWxVZ8ZXtDW~MJUQtafLwetK~_BWkKXrEmDKFQMvSam9lvc_2rEgPOZxXsZMOCDkTcqj_ds96nwyaKUcW8U80iYzh0RnHu5ep3nIZTL3ZTZ8F5S49ZFYJxw3I6f6_JdRkhjEg--.jpg
//media.inmobalia.com/imgV1/B8vEv5Xh_VThvnEqMx4G0ZxU_YC_pCgmETwWNQKyeMqLb9Afo_WSoi~kcK5mwaepLz96AHEmAzWJQblCNhundhnOIYTFLWoaYUmfSkoDj~jaxFlsukXfTQv02fwpeEwWezyQfVFgbLKqfnVJR266b18P0_Tvb6TUKwiYbK7Gt2906xDr8iVr_h8iaBaJxhlAQM7XQn8l5XNIWjOxwe2Fkvr0VT5sa9oRtvmSTYzbSVmBfu3zJg99i5gNNxbLuKHOnx3vPgkRncdJlUhxqFztimikB7SG6MO_bYjANNr0FQUXbMHWP178BnF922mThVZ7zP6VEg--.jpg
//media.inmobalia.com/imgV1/B8vEv5Xh_VThvnEqMx4G0ZxU_YC_pCgmETwWNQKyeMqLb9Afo_WSoi~kcK5mwaepLz96AHEmAzWJQblCNhundhnOIYTFLWoaYUmfSkoDjGB6~RcT2xRojc8UM0xn7CnGOI1Gk~4VtlRXIxcJhnbTVXtMILP72c3dD68XWK~REUapvRci4RXJpSYsaBZ8_8BSEX2Xfgcvg_Y4HZf0GSH1mCeEdo~njyRse5Gd4y06yDD8jMXdXb8cYHURC~J6NMdpdy~0G0NncAOl4XRoGbpQahn92R3NK~XGxFs8L521Q3IG1l9mXtsTBfQgg1P2i_zrHBJbiw--.jpg
Arenas de Bahia Marbella, Marbella East
Apartment
SOLD
Two bedroom apartment in Las Arenas, Marbella East
Two bedroom apartment located within a gated complex with direct access to the beach, in the urbanization of Las Arenas, in Bahia de Marbella.
The house has two bedrooms and two bathrooms, the main en-suite, large kitchen with laundry and living room from which we access a terrace overlooking the urbanization.
La Arenas is a complex of apartments and townhouses located on the first line of Bahia de Marbella, which is undoubtedly one of the best beaches on the coast of Marbella. It has 24 hour security, two swimming pools and well-kept garden areas.
In addition to its proximity to the beach, for golf lovers, Las Arenas is a few steps from the well-known Rio Real, Santa Clara, Marbella golf courses and just a few minutes from the city center of Marbella and the La Cañada shopping center.
REFERENCE

208-01172P

bedrooms

2

bathrooms

2
built

119m²
Las Arenas, Bahia de Marbella
Video of Marbella East Area
similar properties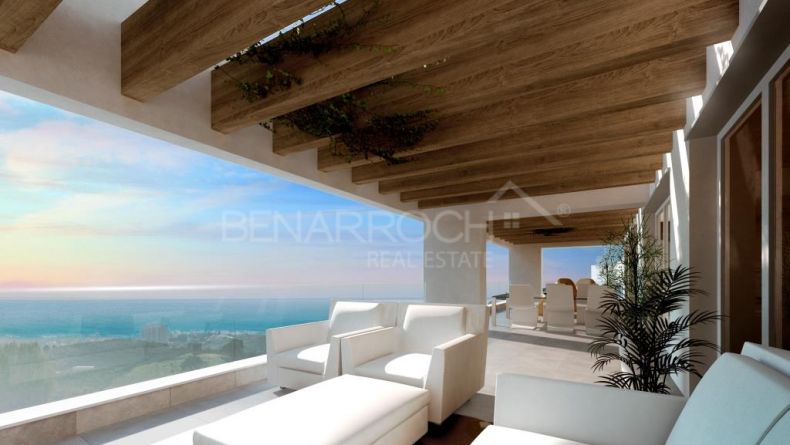 200.000 €
Spacious one bedroom apartment with spectacular views of the Mediterranean coast, located in the residential complex Elements, in ...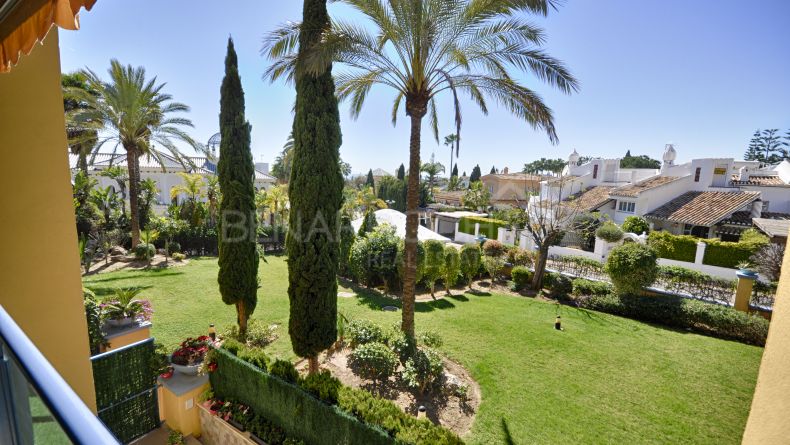 345.000 €
Two bedroom middle floor apartment a few steps from the beach and with beautiful views of the gardens of the complex and Bahia de ...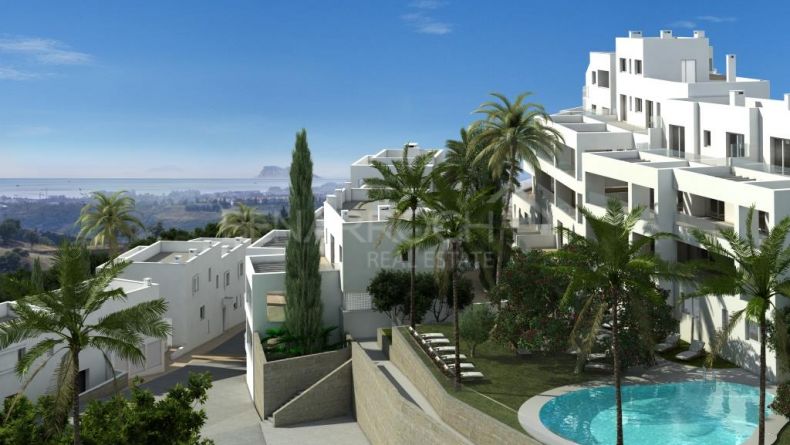 295.000 €
Two bedroom apartment belonging to the Elements promotion, a new project of contemporary style in Altos de los Monteros.The house ...