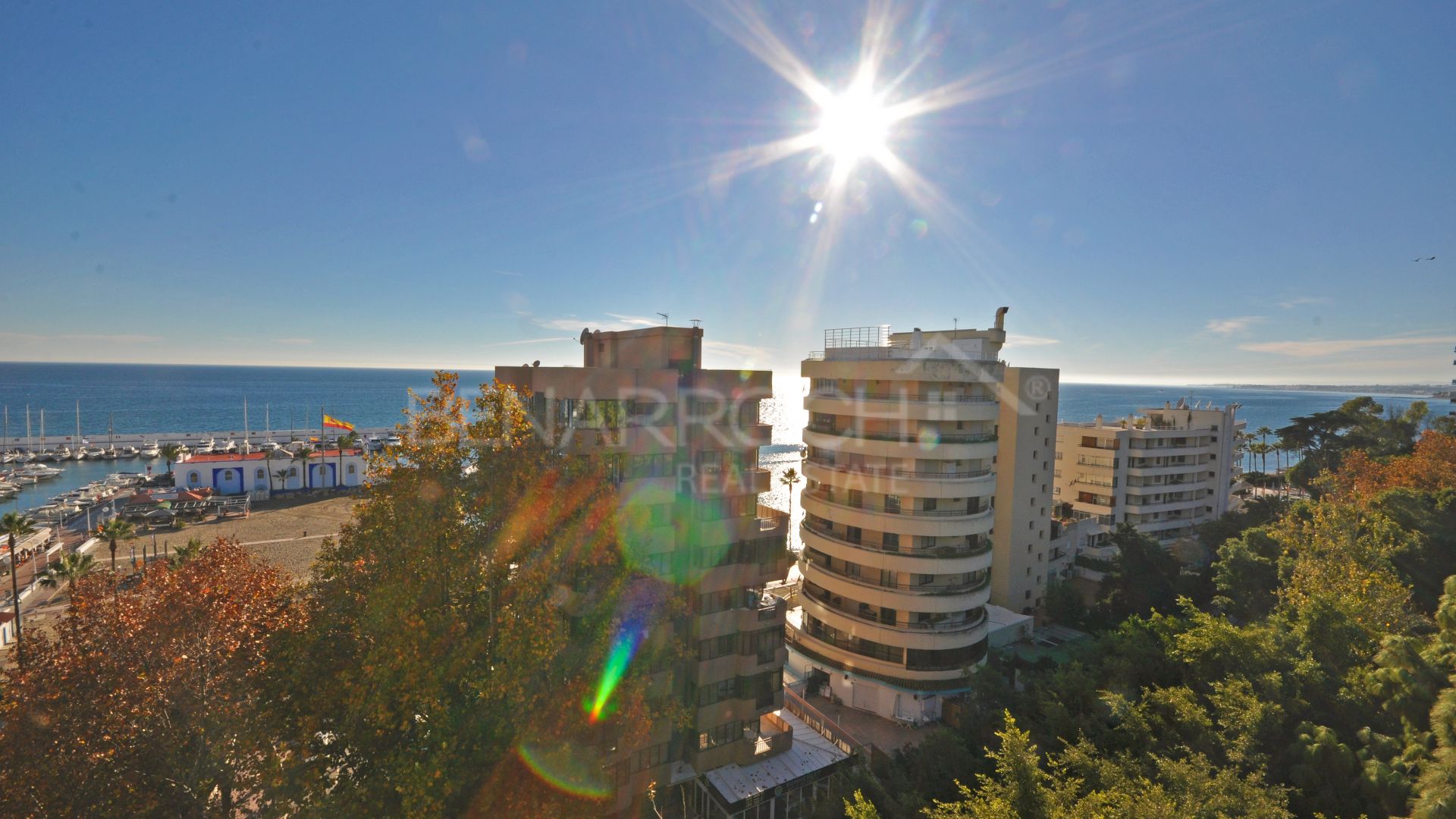 //media.inmobalia.com/imgV1/B8vEv5Xh_VThvnEqMx4G0ZxU_YC_pCgmETwWNQKyeMqLb9Afo_WSoi~kcK5mwaepLz96AHEmAzWJQblCNhundhnOIYTFLWoaYUmbRL0z0Z4caxz4FOCoFMRb0vYfdBWCJXoE84CAC6pvI4yvHM0iAVrZAa9JtBc6kw7P59j8psAVQ8jl1C1rhRFe2bAh__otNGr1Y9mOv3n9FHPbpsSlyoaTTL43UIXnY0BQUHmwjqLiAvAPHpseCzNI_al0YhMH1ld~roL0IjXfkIovfoxzcE1voZ6fSFlQQt5ug9WkD2wuh9AqbxnmmYEqwjEYiWlawzryGw--.jpg
//media.inmobalia.com/imgV1/B8vEv5Xh_VThvnEqMx4G0ZxU_YC_pCgmETwWNQKyeMqLb9Afo_WSoi~kcK5mwaepLz96AHEmAzWJQblCNhundhnOIYTFLWoaYUmbRL0zg4uT2nUZ4fEYgYDEhIZhXJEhRsDCNGYPS9lEu_TEi5C6hX7AVRndW0IVgCX2~rwTfscDR7qdV7f2LtU_8Ho0_0h~E2kPJ7mi67p4T65hRkQbfYtSV~k6I9bccFTNksP7quDoekgSVz8jk0U2LoOQ6CQ2fubE4h8z7VUQ8dJjOegfE3qpJ4NKu5voYtIQH027xH0mgq9zEe4Hza2DOgY~g8hKKo2f5g--.jpg
//media.inmobalia.com/imgV1/B8vEv5Xh_VThvnEqMx4G0ZxU_YC_pCgmETwWNQKyeMqLb9Afo_WSoi~kcK5mwaepLz96AHEmAzWJQblCNhundhnOIYTFLWoaYUmbRL0zhDmnE_a3BR87UCGkuBplUJHsuAEZPXng7mKv8Sv0Tl70bW8mkrX2~Io4zHsP4VtTwe2v0JVleDD02iVCbX2Us~dUeRAiti3mznylwlLOqwvAZ7~aznwrrRonf6KXSmbkdw3j_PmjW9aJgeGsO2btj6K~Jr82DUIx3L7KDlNoG2O_8jhwJEuxZRpCIbZ~t7qLvZETKKYiSKAlW_j9Qjypk4xkQC_4ww--.jpg
//media.inmobalia.com/imgV1/B8vEv5Xh_VThvnEqMx4G0ZxU_YC_pCgmETwWNQKyeMqLb9Afo_WSoi~kcK5mwaepLz96AHEmAzWJQblCNhundhnOIYTFLWoaYUmbRL0z01151SKC1Xph3OpLyl67rt88jKYIdYIGh8D~VrilIMGfkjAXbDz~bkHilsS5FGPXgkQ3pzxCqfv0Wh9yuKbUP7mN~e97bIkO5CqXx0O586vOH33swCYsM63Jx_rjsVK93RaxqX_9HtjIwftARXvwy6OgSnNBtah6nZbWNlyxZF~f1FQdfMpJAVqWTE_JC1dGahQX8QrwR_vV73dvgPdpaZwjMMG1WQ--.jpg
//media.inmobalia.com/imgV1/B8vEv5Xh_VThvnEqMx4G0ZxU_YC_pCgmETwWNQKyeMqLb9Afo_WSoi~kcK5mwaepLz96AHEmAzWJQblCNhundhnOIYTFLWoaYUmbRL0z0AZyrzWRcmG63AYp_kI4xopOQHfiQB3x0Bc~cbnvUeEEtS2X1LlaW9G_gTJIXohLPj12vkDOE0AMbL4EecJtvQMpjthWAUA1hZsp8W8tiJDHR_iDNX5CAKueBaIih6rXFFaQBoIEbBSH3yRrYnFaVa9kWYwhxQh8MJ0utFZFm2NALkLPrHkPE9hCZfCWcNZJs8dMorqdVLsdu5USuiKsZobbRGFN7Q--.jpg
//media.inmobalia.com/imgV1/B8vEv5Xh_VThvnEqMx4G0ZxU_YC_pCgmETwWNQKyeMqLb9Afo_WSoi~kcK5mwaepLz96AHEmAzWJQblCNhundhnOIYTFLWoaYUmbRL0z1FmrXS1VytBdp8TO9jpmmsSPOF22MeM1co_~8LN~cytkrBAcIsmMNXb1Fs2V2zU7dncELXTHXx3_7i5fhbOs_iwxX8izZKGs90iju44P0NEfgGLp3XE0cEXoMLYO1ZEI~r3k5l8yBrP633EpfE1ZNpfd4GYms9_lDVNQpDY3vZ7WW3VaYeo9lekbdfosSjO7_ptzINlQndyqrBnFY5RfNqGagjJGQQ--.jpg
//media.inmobalia.com/imgV1/B8vEv5Xh_VThvnEqMx4G0ZxU_YC_pCgmETwWNQKyeMqLb9Afo_WSoi~kcK5mwaepLz96AHEmAzWJQblCNhundhnOIYTFLWoaYUmbRL0z0ZyH0hlwUqC3SkluoF4J5ppYKnJDBpy_QoOSf7UQa6JClFbmSevehcKHq6j3A7Xl3Z0EC2eezDeQAvP04OLefPLRnUK4vd75HqqocXX9xcRhWHrMdLnq2SQ4XUS2p5V_6H1b8UOmiz2g0aM1O7rii7bFIBfeWCaUVa7F7UBTrgTla~NYCavn~hK4LAhzFXAoslVxF87QQe3NiWi9u6DkFzbuScD3Zg--.jpg
//media.inmobalia.com/imgV1/B8vEv5Xh_VThvnEqMx4G0ZxU_YC_pCgmETwWNQKyeMqLb9Afo_WSoi~kcK5mwaepLz96AHEmAzWJQblCNhundhnOIYTFLWoaYUmbRL0z0AYhX14bTGLsvaFZurvvvDDyvMPkZhRNAVXq6QF93wHae6EjzRV2DWRVhqfGSps_yI4_jJ00sTB5I__rAIKoxzUl0T0QirRXV3RURPnKycjFs5bxiMASZqrZlF0scpk6~zfOin1K_ir254DWKuj3ktaCl2DduZ9YLWuh1xowDf0yjX4Zt2ubcFlCUwJTXrbQc0EwSXbzx~MS9aQPW3V9upHRW0zbpQ--.jpg
//media.inmobalia.com/imgV1/B8vEv5Xh_VThvnEqMx4G0ZxU_YC_pCgmETwWNQKyeMqLb9Afo_WSoi~kcK5mwaepLz96AHEmAzWJQblCNhundhnOIYTFLWoaYUmbRL0zgutivLivbBlKBzPrV3Ojapqzrazr0oLYyh5JLTpbc59pKzIyaoJ9jnH9Z4b3UwHuEcneBCLutHRofrkvZOkUCyGZM_LPy16kkvJ0mxLwbLqxdANa7kApjtgUL0_cRSm3tK2athxhxzeYnbs5z1rso3HBxLvdDccyVV137mtYl1vxkDuR7TtGUKUw0Y6FB5kWv98SPj98z__wpsZ6LQS2R8BuxMWC4A--.jpg
//media.inmobalia.com/imgV1/B8vEv5Xh_VThvnEqMx4G0ZxU_YC_pCgmETwWNQKyeMqLb9Afo_WSoi~kcK5mwaepLz96AHEmAzWJQblCNhundhnOIYTFLWoaYUmbRL0zhDHOqT3i4kRwxt3FpjIk~ShITBl4VVkezSD2jQpBvxw66nTi1VxTKGcMrDftU~9ejxJyA5~pXepqwt3065PBmYPdniNyrMlQ9j1cBsSbWg~1QEcpKPapXk3jK1hfTVO242o388AYVSnlb_bf6~xpgDeXIQyafVKHi31s1ZEQNyHrugFpEca0cUH20880J0bhG8QNsOYSe_Y2b6KHYq_Rk3VbAjVPow--.jpg
//media.inmobalia.com/imgV1/B8vEv5Xh_VThvnEqMx4G0ZxU_YC_pCgmETwWNQKyeMqLb9Afo_WSoi~kcK5mwaepLz96AHEmAzWJQblCNhundhnOIYTFLWoaYUmbRL0zjdMYrNpwkXv4Jveff942O5ovKU80aGqMx1R_KEztWlULDqbfCmqbqOsdz6xqbhuiQRsjO25fZvcliZ~Jb_SNhqR_JyW7zDeWkpOrRy_wgVZHXJycDALNW0GGAzh4kxa3qBAY0O_MVJtCDk3ZuIZL99BsAGwDt6lvqnRONfluCmhunVGXGd2BT4KJkX0VljUIXODlGjFKAoUGvDWGCTGk4hEGAP8DAA--.jpg
//media.inmobalia.com/imgV1/B8vEv5Xh_VThvnEqMx4G0ZxU_YC_pCgmETwWNQKyeMqLb9Afo_WSoi~kcK5mwaepLz96AHEmAzWJQblCNhundhnOIYTFLWoaYUmbRL0zgWW9tMsZySVEO8jFbE7KTnvvDIBGfMC1RSae~F~VVGJWtsyxxDVPdIA2To9rttc9Xu1LVDAe~MFbtZ1i315vgfiMvpJVXLpU1zRem0nWdbnEbgCeP673ghGKNJx7gtRLVxKZ00M4pEhiSUqf0g1gUQOaUL17din_xDIEKF~Wn2W9Y33_dktNwebaVWkeXf8Z~jyhTbSZZ5d~GO57uGI_H~Rq5Yb~VA--.jpg
//media.inmobalia.com/imgV1/B8vEv5Xh_VThvnEqMx4G0ZxU_YC_pCgmETwWNQKyeMqLb9Afo_WSoi~kcK5mwaepLz96AHEmAzWJQblCNhundhnOIYTFLWoaYUmbRL0zg9iWy7jUS~jJOX4eYPds0h2Z072RvwCvrhB59obOIIixySf7MR1iFJa4VmyHRmLOxcuxw_3COK0CUWP7SJId1VM1Q7mXDK6YcyRLX57YLPbmwuqGAXGKLslGsFyjyCSyIDmtyCdqQEReEcvCqa5_hVy68OxSesPmqZROQcrgK1IvLarBxqhBKZm9eTsKX8bVicwRJFSCxbsuCpUdyW3GqPfmQ00BZg--.jpg
//media.inmobalia.com/imgV1/B8vEv5Xh_VThvnEqMx4G0ZxU_YC_pCgmETwWNQKyeMqLb9Afo_WSoi~kcK5mwaepLz96AHEmAzWJQblCNhundhnOIYTFLWoaYUmbRL0z0cusNhsZum4BDzifMxtcAFHvcAcgGnTZGu~Uqd8RCx2~qnvsNTJTwTJ7OV~QoKXYqrntrD4mXlCHRiqdtv354lmXfkQvyw95mn1ptMKMOrf44sm425yqt8tJT_eMGQn7g0_0e2l03FbIICTxgn7cI3JKnoDsUyY63mSqiwGpPDhjninqQpaWdwf_UTaqtDmQMhiLVHuKOztF3IRZ_rYP7cvrPWoPdA--.jpg
//media.inmobalia.com/imgV1/B8vEv5Xh_VThvnEqMx4G0ZxU_YC_pCgmETwWNQKyeMqLb9Afo_WSoi~kcK5mwaepLz96AHEmAzWJQblCNhundhnOIYTFLWoaYUmbRL0zhu2gFONqwm3kqJZplL~S7tkkhb7~tZF0su5qoLI6GxxJ~MyM8II_RltDQRS9Il~H7zEQ8EapuYijm8cKI5HBTtvtRW2GZHx~L1R5O1uZIn7kKfR644NWnQRmMM6Ddg6Dyo5doGn0aYxzWBlarBN03QsQg3MerrZKbN6eU6hHrC6C4lPzwyL4VbCloP5ZPsLX~88INi_w2qF4ZQYI1ZdzH0gBV6yJPg--.jpg
Marbella Centro, Marbella
Penthouse
SOLD
Penthouse with sea views and near to the the beach in Marbella centre
Fantastic penthouse with sea and park views located in the heart of Marbella, on the beach side.
This is a south-west oriented, corner and very bright. The carpentry is of good quality and has air-conditioning cold-heat in all the rooms.
It consists of an entrance hall that acts as a distributor to give way on one side to the living room and on the other to one of the two bedrooms with a bathroom en suite and a terrace that has been included in that same bedroom. On the living room side we have access to the covered terrace overlooking the sea and the park, the kitchen and finally the master bedroom with en suite bathroom and a laundry room.
The property has a parking space included in the price.
The building has a lift, communal garage, swimming pool and is located very close to the marina of Marbella, the beach and all kinds of services.
REFERENCE

208-01137P

bedrooms

2

bathrooms

2
built

113m²
Ready for a quick view?
Do you know Mar de Alborán?
Video of Marbella Area