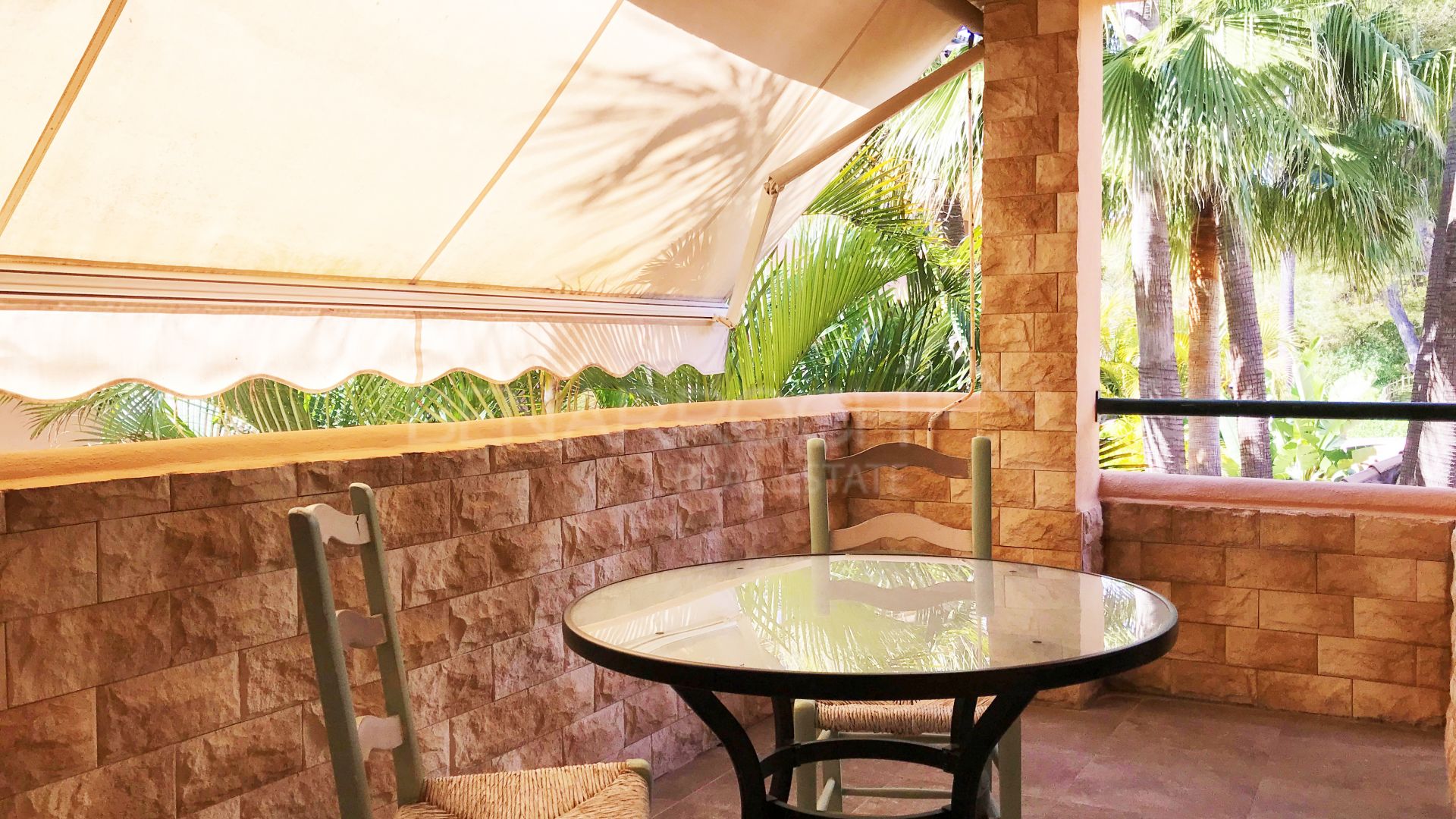 //media.inmobalia.com/imgV1/B8vEv5Xh_VThvnEqMx4G0ZxU_YC_pCgmETwWNQKyeMqLb9Afo_WSoi~kcK5mwaepLz96AHEmAzWJQblCNhundhnOIYTFLWoaYUmasemSQ1oriiCdOjHTKADx1SJq3WgyRdKFcrMgjUsuMBZs7E4OIUjJy_s33XL7PSWs3gxQ_DIwggKg_hJ0ce4CeKnFE6Yc3j4l1STJUWRMbuw0VlVAhxgz1HWXE~N_PZERYUhQ_POaWqeo64_rSG4C~rrwXMljNdbudMQuHtZbmtz8RigPuPQTaM8JPcJ7EobSFnt1jDGlMqF1DTfGutQccoIBPvAH6Wp55A--.jpg
//media.inmobalia.com/imgV1/B8vEv5Xh_VThvnEqMx4G0ZxU_YC_pCgmETwWNQKyeMqLb9Afo_WSoi~kcK5mwaepLz96AHEmAzWJQblCNhundhnOIYTFLWoaYUmasemSEmM1oYHTbPf0Ww1ua5NB17R_lCeTrzY7meNe58jBEF8kJUAVUzrQBSFhdF_2FdUf_U1YW5JDPlCX2jlljrYu9vGnCWMt_agyzmvHAb180eOUfifvml_4l6D9BEVKnyXjfCkadaG9JZXNt2oPrpwvIGUQ1WynddyMp~6NkbMbLNT0QGzw9M1uCVcNbplZDvJjR~Upf1wIj2TRZ4WLOAlR0~pu2FYJpQ--.jpg
//media.inmobalia.com/imgV1/B8vEv5Xh_VThvnEqMx4G0ZxU_YC_pCgmETwWNQKyeMqLb9Afo_WSoi~kcK5mwaepLz96AHEmAzWJQblCNhundhnOIYTFLWoaYUmasemSR7vcwPcAFHE2VHeUcf5cY1z89_geYmGSoMA4Uz3cdJOL~oMVU07XsWhVduGGN7jytvQqpOQW5x7BwgEWxUZq7m3L99s07a~GPVrMnVG2v4vBO4kdLj88H6avr~2SBxmvugDaPMzV9gJ9rzbYVcWBK1hvfDZpNbHtzJ8sNbUKgsTIPYWSzEmYRV4nzSLIzxJeSxhzBrlAOsr96BuJySKw1BRzLmrd6g--.jpg
//media.inmobalia.com/imgV1/B8vEv5Xh_VThvnEqMx4G0ZxU_YC_pCgmETwWNQKyeMqLb9Afo_WSoi~kcK5mwaepLz96AHEmAzWJQblCNhundhnOIYTFLWoaYUmasemSRGukDX3Zu_Spqx9bcoOIXYVhi3JWBWJzp6PWsJ3QnhQhyjWLhpzR_v6Xyi40s_txaYAFef4dL5Cg9V50ttJenCWpQjbSwnDJ~DoWei1iYYDb__GKqOVS3FpBPF2rG15h6olVuB1TtQ5ycY06KQMgrwG5o0sWXiV4taMsufzy~uSsZ_gHpeQUwRsCycmQHCnisoJDwOFA3lEWpJXDqHAeDD9O4NB~FQ--.jpg
//media.inmobalia.com/imgV1/B8vEv5Xh_VThvnEqMx4G0ZxU_YC_pCgmETwWNQKyeMqLb9Afo_WSoi~kcK5mwaepLz96AHEmAzWJQblCNhundhnOIYTFLWoaYUmasemSFGN4uv4e1mzTSb3H2hHNQmBlwTWRZo5eFfoW36g5x0HuhpfDw~iwi8S4cDv9L37nFHrfopp~woSJbCRv5tgSXB7V1TMWeo6WQ9eeANc0sshWCjpmYrNP1fQsj6OdIww25f2oCNOCq2KvauPLJansdKIEuu9o0O9YzVyGfl5ZEbyHIHJ0WW5sL9b6v3DEK3cby1oRXkbr3~JQrXmeC6SYivOqbQ7RJw--.jpg
//media.inmobalia.com/imgV1/B8vEv5Xh_VThvnEqMx4G0ZxU_YC_pCgmETwWNQKyeMqLb9Afo_WSoi~kcK5mwaepLz96AHEmAzWJQblCNhundhnOIYTFLWoaYUmasemSFxlI~0nkqMnrnIbGu8_37qftYJ7ZU6DMfHWT2nDY2G8ZP8X5Ckn2CgwLoqiKXPdKrV2fcjr9BrEn31zpGP9x2_14k2dYE6euHHnCIjk_WLZJD6mLuFu~2kPWx_ZpoisY2~1oO3D1~0vLpBMNMvia6jDfoI5KmAJSDc6ObmOf9NxsfXMwM74aSNgSZr4rNVYDsFTnUTF6viLDCv99784njkN5BYVdSA--.jpg
//media.inmobalia.com/imgV1/B8vEv5Xh_VThvnEqMx4G0ZxU_YC_pCgmETwWNQKyeMqLb9Afo_WSoi~kcK5mwaepLz96AHEmAzWJQblCNhundhnOIYTFLWoaYUmasemSFfD0YOnH2wPwYGyj4HoswgfDrL3psJvIN2Lt4nulA2O_AsMCYZp~90d8SdTiQ8THJPH9pUhyi1SmdKkr826FTOTh2jaw5dtiWmtOgqcro_Sz87SRhTAk9cngi7e2XGHnm_A6Hkth7Ro48P_GoXV71NUO2HnLDS80rd0CRPHVYQ~eOsQMbmx9Fhqq6aspvF_L6CHh0cLZXXqMaDOOaF8ymqGzVS2O0w--.jpg
//media.inmobalia.com/imgV1/B8vEv5Xh_VThvnEqMx4G0ZxU_YC_pCgmETwWNQKyeMqLb9Afo_WSoi~kcK5mwaepLz96AHEmAzWJQblCNhundhnOIYTFLWoaYUmasemSQ1e~j5kfV8KwbQAVMEes_ZB9CShcvR3hV~64WBzxKnuUKq0dmwgrsJ6mTASx6tn0UFSnqehdccS5jeJ5yxne5qTS~It4BgNfcTVb_PgnGGLbd71U9FAWIAzGRjx2IW_Ym~9j1xKWKMEhebdGnZNdNSQ0YD~lwBvSVmWt1t0qxm~4lFJIKHJpQT97n25n2rmr5PBtiG2aeW0U~0DZVfTa8GNTuBsOgw--.jpg
//media.inmobalia.com/imgV1/B8vEv5Xh_VThvnEqMx4G0ZxU_YC_pCgmETwWNQKyeMqLb9Afo_WSoi~kcK5mwaepLz96AHEmAzWJQblCNhundhnOIYTFLWoaYUmasemSR7rSi8m3d7RcOY9VP_b2KtB07RWzFUdTP_Tnh3QF~5cLF5VbPlu7W2NmEIkQ2nMm4X3aHSgyN5gSCoRv9PIUff22hDA4P3vk_70RtA5OkyT7MzRAfmDD2NGT9bislLL1Zjk0CLD0J4GiepCP3qcso_yHDCIfEEoMomk7hw0xXgG0D4DEOCCnk9Fg0ihsanld0jJUM6jEu_JedGUH5ix5CIuv_jVeGg--.jpg
//media.inmobalia.com/imgV1/B8vEv5Xh_VThvnEqMx4G0ZxU_YC_pCgmETwWNQKyeMqLb9Afo_WSoi~kcK5mwaepLz96AHEmAzWJQblCNhundhnOIYTFLWoaYUmasemSE2SV0MLnheEaOTh6WjGvlROMoE61rb03ONas~vEVtecBrQt6xqK6fCHEEWbuQNDv8Awytd5R4~vbIemfBdBllyufLgTj4J6Okuppq6VhGxEIY4dXpYrKJ_x9NqrlnXyUGj3bWVegF7E0B2hcUpMULa1_AIANmsaMd2swyHwaLANn0lWRSLo9tUHsKjNgj7pbA38dagjcIHdDrHvCSIF30jgokOyRnQ--.jpg
//media.inmobalia.com/imgV1/B8vEv5Xh_VThvnEqMx4G0ZxU_YC_pCgmETwWNQKyeMqLb9Afo_WSoi~kcK5mwaepLz96AHEmAzWJQblCNhundhnOIYTFLWoaYUmasemSQEva8KvDwPEhg70XpDTvq42WuY7DLrlkFIpOOQRleJEAbY9NRmU~wA7DCp4ObtK34kkqtisyJO9924kiKZfos1w7mRE04tJN3CrxJ7kqV3qepAiQ9kNmxpCQhT1K9jYo60I1vaAjCRbVTrpEUip_bD~I70rYh4i5ONRevlE41MTVRP9lWOQ8AgHKrsT2sB~oK6Jbq8TqwdHhtcgU6_JoakMDRKjtig--.jpg
//media.inmobalia.com/imgV1/B8vEv5Xh_VThvnEqMx4G0ZxU_YC_pCgmETwWNQKyeMqLb9Afo_WSoi~kcK5mwaepLz96AHEmAzWJQblCNhundhnOIYTFLWoaYUmasemSQwyE4JoaDMTkSWIVZD0nyQTPjuMLLU5GYL9mhcD1gtMwSxg_kMpUy54XboJupBOkrAau3xnYYgqs7pguV1qlgcy46iXBGf6o3gVt5zlgRsRW9l2rkx0L45t2nGm_FwcRKfrVWg7RFn07_~8VOt7ELR_0f9R6OAwi4OkkUHqFHs6aLsWJD5EuVs1MQcIrFUhn8FxoMJz_46INJIEAW6wrU5Yw_7PKBA--.jpg
//media.inmobalia.com/imgV1/B8vEv5Xh_VThvnEqMx4G0ZxU_YC_pCgmETwWNQKyeMqLb9Afo_WSoi~kcK5mwaepLz96AHEmAzWJQblCNhundhnOIYTFLWoaYUmasemSEjIU7KRD_BHqesxIi14L~28FLGqYFZHCergw2CtF4T6rEYWPQGuy0g247tCxfFegSlpAcCYVXN~XbQLCkXYrVfGeO7nMwReaLLtcOb2zD6A_ib44aMj2JQ4SZka~LXDJGL3buQO1gIS6mSuz_KqLS5LPyI2SM28KKEZN7R8XGdJT2LdoHmGk7HlHxvPyIAhJHSN47cNjo5icyiP5_fk0QWraGfvrxQ--.jpg
//media.inmobalia.com/imgV1/B8vEv5Xh_VThvnEqMx4G0ZxU_YC_pCgmETwWNQKyeMqLb9Afo_WSoi~kcK5mwaepLz96AHEmAzWJQblCNhundhnOIYTFLWoaYUmasemSQ1fufnomtASNsVofbGejJ3tXyXEY7Aed9TN4GrnWI28qet3_LdtEXEcQqBrndJ7EX9eBXU5h2yxvWmWuEhNLrWc~A6_22UN7K~I9IoUqlvZ57_y6m7cCwtkWIAEMrV06fAGVv4N9Odj~EpWjExgdsDscernXdcR6eogcd8c7lb7_dZOJQSh4kVbWNJUV4Tq2wsUIYMjDWUN2KgDo_yIa8VfVXvxWGg--.jpg
//media.inmobalia.com/imgV1/B8vEv5Xh_VThvnEqMx4G0ZxU_YC_pCgmETwWNQKyeMqLb9Afo_WSoi~kcK5mwaepLz96AHEmAzWJQblCNhundhnOIYTFLWoaYUmasemSQBzVE9W_pysShn4zF8xFZrzvga7YxL5EStjUcPaPVx~zM571gAxNXUrDfMpTfT5a0NG9TD01dDcqkkCjG0pE482b06Nhxosz3iZcdfb~h39X3KsBie4MtujzYPtCKkFHB3Nu5U7FKCkhVWFGNLufs8GQi6UO7c_nx8Pc6q1Ippdt7mv5dlz69DWo9UjetedzZG7HLH~mdp7D10t5pNzoc5RFdjY9Yg--.jpg
//media.inmobalia.com/imgV1/B8vEv5Xh_VThvnEqMx4G0ZxU_YC_pCgmETwWNQKyeMqLb9Afo_WSoi~kcK5mwaepLz96AHEmAzWJQblCNhundhnOIYTFLWoaYUmasemSFgPdC2lekpiLR5dNsKpbC2Gc3au_rK29e7TtJ0pUdpm5nPv8ZjeJLfSOJTdKsC1OfiJZRJfl9h~zY31l6v_woWsjQj5vK2EPwPzYnw8JVpMQqgmhLMrpwoOEibR6LJW8AP1D_SopbSJI1X7os5PVdArHa9XEJ~jDqv5jlWHM2x5T5tVr6Qovr2TEYxbn3moMjDYTJ37yBbprMXuDN8xs_pS61IVFPg--.jpg
//media.inmobalia.com/imgV1/B8vEv5Xh_VThvnEqMx4G0ZxU_YC_pCgmETwWNQKyeMqLb9Afo_WSoi~kcK5mwaepLz96AHEmAzWJQblCNhundhnOIYTFLWoaYUmasemSEmXxm78XFQDgQxOh4ue7E6VtO8w_TQbRdYUtveOfTaV9Ho0hYSw2QYz0yflln5MB_zDEGIN4HifAjZNHaEHRdvysj8PosQmKiFaDsVzUiTwYJlsfKfXxGzTnVR4Fla1DrqJ2Fw5UxXoYvH8gi5RCFjSow3VQaX2I~_MdgWCzb4~eZnSBNPnmj0acpPeb4JAXD15HLpEFtdS1AfchdEtmIxOqsX5p1w--.jpg
//media.inmobalia.com/imgV1/B8vEv5Xh_VThvnEqMx4G0ZxU_YC_pCgmETwWNQKyeMqLb9Afo_WSoi~kcK5mwaepLz96AHEmAzWJQblCNhundhnOIYTFLWoaYUmasemSEWJCnJK5zAz9lBoKqblSIiO8ZtwLfjDERrVpsJZskeZDpFT8Fa9Bs_9nc3qITuttXOIndWiLTcEum_V6VZHdVfgvS2uEQsdc4zuT0bjUEy8pVVScl_s6z2LcAAcP3x7NlaOZrPqfyNOqGkhMzLlVHFjboy3q5cvKf8l2JNREeliHLJqXi3gt5Xtmqj16zS4rgHZgyG6pJs20aI9jLhgY3NRqoYcZlQ--.jpg
Alicate Playa, Marbella East
Apartment
220.000 €
Refurbished apartment in Playa Alicate, Marbella East
Spacious fully refurbished apartment just a few steps from the beach in El Rosario Playa (Las Chapas), Marbella East.
The property has been completely refurbished. Through a large entrance hall we access the flat, which is distributed in a bedroom, a bathroom with natural light and open-plan kitchen to the living – dining room from which we access a large terrace overlooking the interior of the urbanization.
All the rooms are exterior and enjoy plenty of light.
It includes a parking space and a storage room.
The complex in which it is located, Residencial Playa Alicate, has two swimming pools, gardens and security service during the night. In addition, there is a security car in the urbanization Las Chapas during the night and 24h on weekends.
A few steps from the best beaches of Marbella where we find some of the most renowned beach bars on the coast.
A great option as an investment or holiday apartment.
REFERENCE

208-01120P

bedrooms

1

bathrooms

1
built

73m²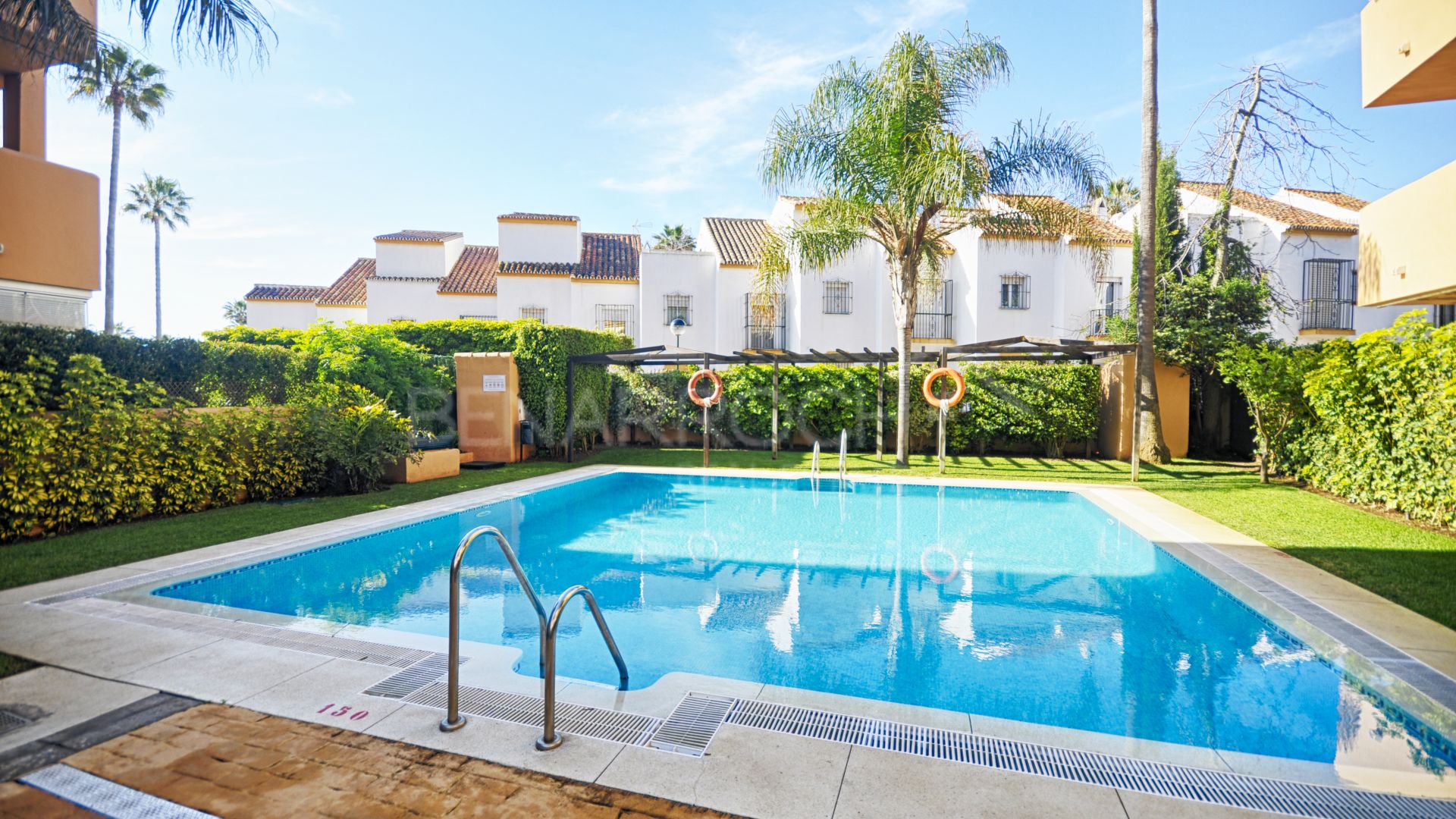 Video of Marbella East Area
similar properties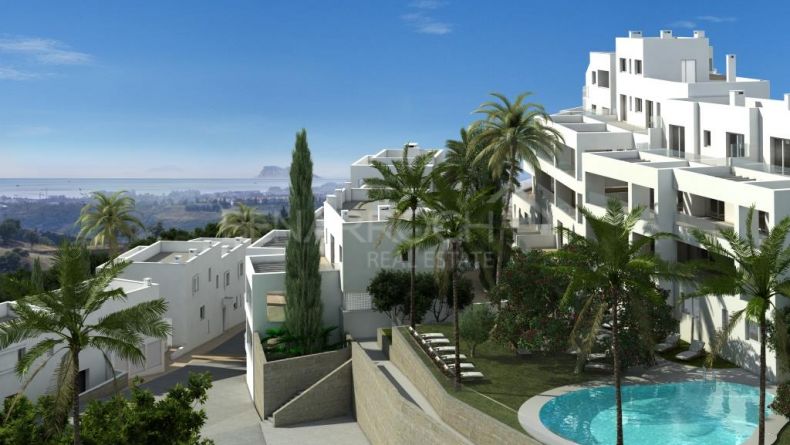 295.000 €
Two bedroom apartment belonging to the Elements promotion, a new project of contemporary style in Altos de los Monteros.The house ...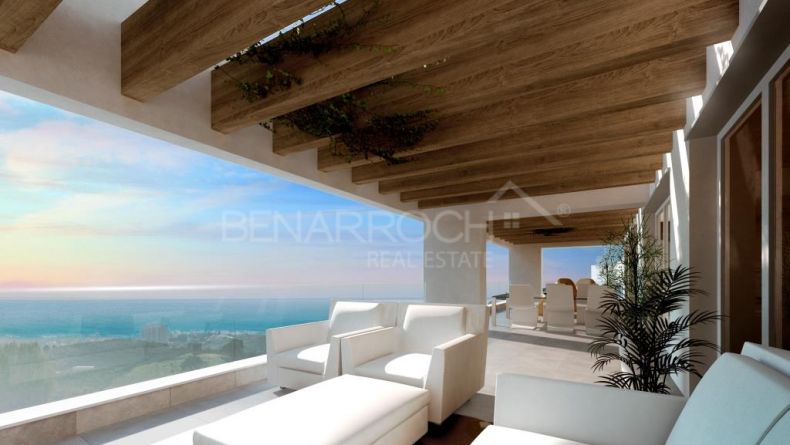 200.000 €
Spacious one bedroom apartment with spectacular views of the Mediterranean coast, located in the residential complex Elements, in ...