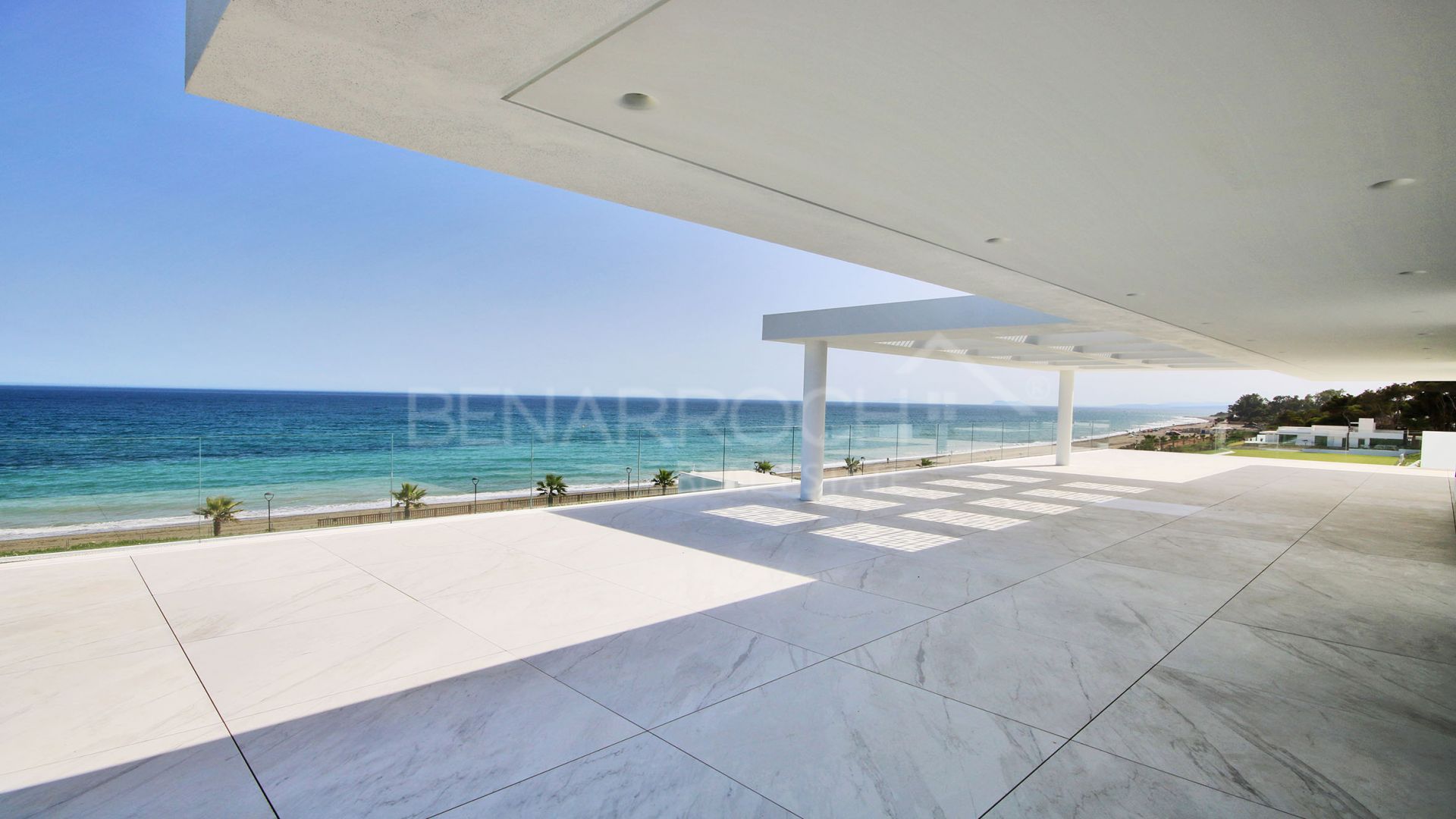 //media.inmobalia.com/imgV1/B8vEv5Xh_VThvnEqMx4G0ZxU_YC_pCgmETwWNQKyeMqLb9Afo_WSoi~kcK5mwaepLz96AHEmAzWJQblCNhundhnOIYTFLWoaYUmZFG86USAendguhJhFLIdyuKeDXI8zSo1LJMmb9O_Vf0SU5g7uMmjBj2FJaNSeTUzQuH72yaqDGu7XxYcbAkZgtcf1L2vuiuNufPDXapFE1kGMzSSjLpzq8PhXEm4fr~f6WraD1B6DTfWdCjYFYE~rIb9o5qIrfzl9iHPuJZy8QdZIe2opfMYm3hvb~Nsfja9LcBG3_AXpdR58GUv~e3qoMNDtGmtZW2RU9Q--.jpg
//media.inmobalia.com/imgV1/B8vEv5Xh_VThvnEqMx4G0ZxU_YC_pCgmETwWNQKyeMqLb9Afo_WSoi~kcK5mwaepLz96AHEmAzWJQblCNhundhnOIYTFLWoaYUmZFG86U0JMZWKv4q7AlVZZdlcCNE6Q5GLKEt8F4n0_L8lid0zqgRvBFkJUUTWyodFd3YSiMslMsDUqokw47l5OmmoOHkCj7mivrxCV~_G1tU8ROFw8j3DhfDU_6tR7iFLbjzMMfyt15ldnfiPw9N_cuYH_KES1VMFS~uloYP7jgl46vVHSzvi0tgTpenLHNepPHnySUmWuKrcVHc9qmKpuRpKbM_1f09tXAg--.jpg
//media.inmobalia.com/imgV1/B8vEv5Xh_VThvnEqMx4G0ZxU_YC_pCgmETwWNQKyeMqLb9Afo_WSoi~kcK5mwaepLz96AHEmAzWJQblCNhundhnOIYTFLWoaYUmZFG86VqSbqlDPuC0ywxEGapQS25aXnTYLOkvQOmvZ1EzywElr_e8vzBCX7Ovkqal2jI4gYLdxaGjTaH3hu3b7cRiUBcklYAB7i7RyFj5k2qad9eZ7D_q~K~WbHnOEiZhoX33ZpXBTdLysqf0htbbwjY5vpo1_LLIkG3wy7H6CisXczGKjOTipoh2iJiea_bng7y4cSuTECPzw3qH3QKJ~Dwbu1iC0dUkXjg--.jpg
//media.inmobalia.com/imgV1/B8vEv5Xh_VThvnEqMx4G0ZxU_YC_pCgmETwWNQKyeMqLb9Afo_WSoi~kcK5mwaepLz96AHEmAzWJQblCNhundhnOIYTFLWoaYUmZFG86AFv5cDaUHASHEpHQCnbTLDZfK1wfNraNvOMhJsTqltsL1~8VIG1ypYwS0VxzKzWf83WERti5vB4PhU~OcYqfX4VeF87gxshcN8Jd8nRGhkeEUcjbA32qkS8OWLGf3YNlfqER6T07Aoxf0dv1ZIttRaGdkyzvpSKO6IWAYOfyghi4Ru0mZ2K4eTrSEDhwSdaCzQ7jaKvlWR9sWgVG4fp4FdUJuFDc9g--.jpg
//media.inmobalia.com/imgV1/B8vEv5Xh_VThvnEqMx4G0ZxU_YC_pCgmETwWNQKyeMqLb9Afo_WSoi~kcK5mwaepLz96AHEmAzWJQblCNhundhnOIYTFLWoaYUmZFG86BKxvNOnX8rHC2rZqFmB4yofkgkDLYWM0tdUYuWqQ1BZLLVI_76GDWAYg1jZKj1GX9Bkjr1PNWUcisSo6DNU8SQCrA8Uu2P1uc9Swj8riTwcdJtZrBrraonRLIBIOia9_K~aqhrSbcUP6f7biRt3pmX09oM2dLcDN8IUtQuIRcUsFQwrE7ICYgOStu98XHyEo38l3GaqNnG2X2M1B3Fs7FJ~Z7plJNA--.jpg
//media.inmobalia.com/imgV1/B8vEv5Xh_VThvnEqMx4G0ZxU_YC_pCgmETwWNQKyeMqLb9Afo_WSoi~kcK5mwaepLz96AHEmAzWJQblCNhundhnOIYTFLWoaYUmZFG86Azv52_ZKwOmP3bIX3MoVEnYgdRdHh4iS6ZPWHEcm2XbPVEqEG~j4bfZqVeSv5LYLkk1U4dWoH1DWmcYyQdlrJMexk29QM6Dp3_m9pi~3QtrnXppVIc~2GzeebqtwBwsvmSu0tH7YTRRbey9~SdHjneHh4YXpaeypJT8B0YGFarYNs0EUBnWp4OKofFXofMbJCk46UUk0odBplBROOFkrA8zU3dBylw--.jpg
//media.inmobalia.com/imgV1/B8vEv5Xh_VThvnEqMx4G0ZxU_YC_pCgmETwWNQKyeMqLb9Afo_WSoi~kcK5mwaepLz96AHEmAzWJQblCNhundhnOIYTFLWoaYUmZFG86UhZR7mj9h~IPJGwZjTdJg1y7IMxdWnRvoSqjckzv21YO_~la8qgZA1gXqfT7vntaM7Vkcyw~D1grw9kCwOwA9ywPY07I_Fs3zNzXjteihhccevrzsrPiYx4tCU7h9VLKVYajkHF9aSvCNVNmlKdMXYnNV61fJuY9y5z5YIAm8NdOw78yZaszWagEuGfGKIwpoXqCeKphIEfXyo2EV9qVGhMXQp02JA--.jpg
//media.inmobalia.com/imgV1/B8vEv5Xh_VThvnEqMx4G0ZxU_YC_pCgmETwWNQKyeMqLb9Afo_WSoi~kcK5mwaepLz96AHEmAzWJQblCNhundhnOIYTFLWoaYUmZFG86B2rjQp4PdEH~M0mNUnAAZt2Q5QKXHKKPenlMUDOiwQugmz7HxYQtuLmTJ51vaUrPZxzTiJHvYk9tOVNV3Xwq5Ybop1XBjg8Z_3M0KpxYxq0HuFGsRIF8pzTmuOSpGXg9TuTGBrmSf2Ys9WPTckdg~GgFw7lz~nWj4ijODTErgOZ4t~m9ahETAauF0YRM1Ow4mDnaPImnqShaqRfFVGxyoPz2I7Z4cA--.jpg
//media.inmobalia.com/imgV1/B8vEv5Xh_VThvnEqMx4G0ZxU_YC_pCgmETwWNQKyeMqLb9Afo_WSoi~kcK5mwaepLz96AHEmAzWJQblCNhundhnOIYTFLWoaYUmZFG86UxFSgLj5nuXNPizIJm93oo2F2gzakdDNyeLjLGe3GhdgTVMPse_S_8qL3JDCDtcEdzCiAK0qE1I5OYiNehPwxzWIFR57XNVFmXHYL~5FW5BMnxVR_mdWv~X_k06t1aqm4AbaIXwTjbc18ZT51cbEs~ZET8ML_OXwUi5lWLUtl6pT47pemA4ATnEwj_oZWohiMwZDBkC1BmmiuD1XMyip~kccNS02XQ--.jpg
//media.inmobalia.com/imgV1/B8vEv5Xh_VThvnEqMx4G0ZxU_YC_pCgmETwWNQKyeMqLb9Afo_WSoi~kcK5mwaepLz96AHEmAzWJQblCNhundhnOIYTFLWoaYUmZFG86USLX7NwtUAe1mUojNQpZxcQe0Bl_kVoMa5LFsmErICH3zSJJDwjIDu63bVlhx6RNqDcOUAxyZLZDzMCiWmwoTh~_VLb6ti53q4Z2Dk_INEW7T7PYeJj1wERggi_BrN3rP3TA7q~vXWjFVInMXcxcxnlMrMMAs34ngeR1FQ4jt7JH2MwIfqW3nEy4USxZCp4BC2rUgOrmL0yQkxV9B0sIcYcio_gSjA--.jpg
//media.inmobalia.com/imgV1/B8vEv5Xh_VThvnEqMx4G0ZxU_YC_pCgmETwWNQKyeMqLb9Afo_WSoi~kcK5mwaepLz96AHEmAzWJQblCNhundhnOIYTFLWoaYUmZFG86Aq6rR5qFJwOrmIrYW6t7Akxgldu6~a_cLkrBtImkvrTMS_MX7q_ONLP4xCjjTtmbiNwykwxFZ0IsYtFA5RQW08HtEttbFr8BqzD7B0DhPXJNmd2kSV52W1F~1sJxfdhYVWYeMxRypMMvczeQr3fHynUPOstn3yr1qhh0u2RYy8oY61QNSx5UQ5ujTaujqiW9zrkk5v3xDU~h0MwIh_ZH_EIzQdv7rw--.jpg
//media.inmobalia.com/imgV1/B8vEv5Xh_VThvnEqMx4G0ZxU_YC_pCgmETwWNQKyeMqLb9Afo_WSoi~kcK5mwaepLz96AHEmAzWJQblCNhundhnOIYTFLWoaYUmZFG86BKhfFG5clN_jymJXplgyzfPjMaxphSzKMvFNWn_y1g2r1HjMY3BCaY9iAs39kZb7Rg5eJaMrmt_S~iEYAXsW4c~G1M0uy0UoDPBIfayDBhds0zVQwpQpiuwaPhwo_jGu1Lxgb08fRnhFdSJ9RB12B672I7PQmZl7cNv6X3Fkrz_5yia9R2mBSsx12WFZdToE3x6dwcIKcrsDqiL5kYq_LVOtTas0Xw--.jpg
//media.inmobalia.com/imgV1/B8vEv5Xh_VThvnEqMx4G0ZxU_YC_pCgmETwWNQKyeMqLb9Afo_WSoi~kcK5mwaepLz96AHEmAzWJQblCNhundhnOIYTFLWoaYUmZFG86UkZ9xjSbn4_LZCSPInyv~74Q8Bn4PRnFG6OrqdOXJWG5NMVcKBWPo_n2iHlUfQdamp1BHgxztX3Tc_T~aS8sgzH~An2Nb5ZBsHUzd6avANRBGtH6qAHlyta2puXKmnENUtfG0eqsQqpTlUXQl6rJj6TV2XW1z55eOecxLCxF9LgfzDiSVXKAEsWg3CjWPEbhELowRaehM0rWgvEPgtLH7~oICaDGfg--.jpg
//media.inmobalia.com/imgV1/B8vEv5Xh_VThvnEqMx4G0ZxU_YC_pCgmETwWNQKyeMqLb9Afo_WSoi~kcK5mwaepLz96AHEmAzWJQblCNhundhnOIYTFLWoaYUmZFG86B2g4g1rFginI1HdcTWt_5wt8syRwqTanuMiRwqMzIwk_pxHZ_DsuqPMIENpW2pY76UVCatIJ~0Ei~2hUNf4kCXvUT94MbQXX4d1bIon8oMv9r6ZcUcbKdMDVgS8G6lWwYfjz5q4CL5fXkWwSLu1WXaqjlAuntTeND4WnsuJHqiqNK5ADL8xNNmb3IDNH75vnmOOgfpyxncJ1ovR9Q3MkThrSvd5_hA--.jpg
//media.inmobalia.com/imgV1/B8vEv5Xh_VThvnEqMx4G0ZxU_YC_pCgmETwWNQKyeMqLb9Afo_WSoi~kcK5mwaepLz96AHEmAzWJQblCNhundhnOIYTFLWoaYUmZFG86A2uiXFudn3tYDmnKyGup1SVYqRpXiMjg7iUVRdOVdzaQtYfC~03art385maHFA2kQoENNpVIDqf~fG5aQ1x3fqHObk8phzKsI97ESTvN0wFWO0HXNXfdTPvQI2XtorSaZMFSBh4kW86lChqByPfhXTKp8cQLolEpRwse73lsmtbegSmVHyGaXqc9TK3AOOXyJqcO4QupsaARPMft~~TjHl3oV7fFWA--.jpg
//media.inmobalia.com/imgV1/B8vEv5Xh_VThvnEqMx4G0ZxU_YC_pCgmETwWNQKyeMqLb9Afo_WSoi~kcK5mwaepLz96AHEmAzWJQblCNhundhnOIYTFLWoaYUmZFG86AcR9urmgbtbMv0WMSU116JGSeomJq1t7x8rZnSfzfVm9fjncGVEVUkJHYu2G4exOoRT7AInE2nvXyZEyGYI5l2awgBM0MK57DsWAJaC2LswfhAeuInZp8sJ0BPxHMam~fs4FzwtM5yBJyB3_WKR5ofYfcTdENcM7~ga~TcN~ZLuBjRYWMzhGw_yCoPpVgDvVzQ61xa95M1QVeG8FM60xTNpZBEMUQQ--.jpg
//media.inmobalia.com/imgV1/B8vEv5Xh_VThvnEqMx4G0ZxU_YC_pCgmETwWNQKyeMqLb9Afo_WSoi~kcK5mwaepLz96AHEmAzWJQblCNhundhnOIYTFLWoaYUmZFG86BKha6akkwEeD27VIpINi0Nv~GpRQgd9E7ECqG5mBjeO23pHDOc0RxtICpe2VAKx9kGhpgSQqvbRuMcxF6Sf0VVnFw2ADUR1CNGTErOKPOU55xPOxkwj6jxmlLO28knmWuj1iLaAmw~iEONIgcofwa2uLBLkgwJOVKIdwGRZdErc50RJcBA9vTz_xjR~H8KglJ~8mzhKgj2fTpUoTB2LHz07JegU4yw--.jpg
//media.inmobalia.com/imgV1/B8vEv5Xh_VThvnEqMx4G0ZxU_YC_pCgmETwWNQKyeMqLb9Afo_WSoi~kcK5mwaepLz96AHEmAzWJQblCNhundhnOIYTFLWoaYUmZFG86VvBEVkKjmWK_pqVUxj2Jy9IxMh_vpVIQDyyB~r~VCaO9~Ls~I8aEkEInAmPD9ZIqmv97u0UQ9cKR79F_fhqZXoxIB7qhfcBKEc4wEkliEdWAfLaAeXKdO5MJKWNPPkx3uRJ~itgcbhrfgte794xYdUFZxbpjdiY0Jd5x2DwebT9goFBW9nUyR6MMM6~2_6y3PraBwS3i~0lQIcjAiQ92UEvsunokpg--.jpg
//media.inmobalia.com/imgV1/B8vEv5Xh_VThvnEqMx4G0ZxU_YC_pCgmETwWNQKyeMqLb9Afo_WSoi~kcK5mwaepLz96AHEmAzWJQblCNhundhnOIYTFLWoaYUmZFG86CSHNoW~57EVtdMhdOWrxbVMhUHXRRLtMJHU8mpDqS2NqZV6XWjv4ajMczBSPoRGOfCIu8TSyRBWQWNGu3aWcoDtqoWE2hGrpBRLnfOwjO2PDRXRjTZbQEsE0g1KKbyGkNZfPnXYSWEE0BPCcjs8uU3ULSyg2WYv1Cgw2piRxnl5RSDkj3knf2tgmvrHbUzR33c2E~BSXkVYRqqF9PB0u4DIqB3spwQ--.jpg
//media.inmobalia.com/imgV1/B8vEv5Xh_VThvnEqMx4G0ZxU_YC_pCgmETwWNQKyeMqLb9Afo_WSoi~kcK5mwaepLz96AHEmAzWJQblCNhundhnOIYTFLWoaYUmZFG86BYpSIcK8zIYwzQwClt5KdLF5G57GUkc_T44Fq8dEGgZE4rij3ksfAikliojUzunr6eTeEwWhegJpta~6tiSyEHC16jIv7mnkUXYuEKGsa4POmlLKesnbSecPb5C6gGUT4IZjpD71gBxsL24fsR~4ttx5Rj56zLp3p3aMaT02LY2mGPg1ZCr8S1IhK0Pt4aRP0l0B0wInvgW5RXbFHRUaBrFJ3Af3og--.jpg
//media.inmobalia.com/imgV1/B8vEv5Xh_VThvnEqMx4G0ZxU_YC_pCgmETwWNQKyeMqLb9Afo_WSoi~kcK5mwaepLz96AHEmAzWJQblCNhundhnOIYTFLWoaYUmZFG86VeLM4dcy24rprNV5uaHDYJu3UyMkBhXpzqDzyGZ9WKAQwCgZdVA8BMMFMXYW2h0tCyFoyiF~54nkr~P_kMEfXKsSJ9UA0rBQJ2_duajU7iLTeCD~I19VaVaqAdJ8hi_5a_4UoTUjaKejt1cqp9m3nv8e2QWymzuV3gO6PCPxM0XY4164Nc18qmRKpskL_F9b8if8PDJrzhPkjeuXlfvDZffw_VEkyg--.jpg
//media.inmobalia.com/imgV1/B8vEv5Xh_VThvnEqMx4G0ZxU_YC_pCgmETwWNQKyeMqLb9Afo_WSoi~kcK5mwaepLz96AHEmAzWJQblCNhundhnOIYTFLWoaYUmZFG86VFYbFGFyNBuosM_~HmkExq8IdOekgSxnRTGpIPn_H3RHpogqLVEwDFCSz~0NfTcnZtiDGmr~M0JQHYqtRHydJ1Tq0kZHK3vkYmamKcIpsrqab~Pw7iTPLvalQ8pwiP4PNSTMklM1IHXvtHsEIqx14XhnzYznEeVnJSGdC1_vlM7ckabhzGyM4KydFEv9gpDYlboaBMvB3qunNn9eEaaB5s2Yn2y9mA--.jpg
//media.inmobalia.com/imgV1/B8vEv5Xh_VThvnEqMx4G0ZxU_YC_pCgmETwWNQKyeMqLb9Afo_WSoi~kcK5mwaepLz96AHEmAzWJQblCNhundhnOIYTFLWoaYUmZFG86VqF8sesNoAtA_SBP_Qs1LQVHlHG4SmfnaWb3AA__jbTJW4poWMtdpHZJosphgBdhgZPISDdEcCbFmZH01q5hv~Lb~EXXQSmRcCDSDZQIzfWV1v_c4lUyF1aeTZamWUHTvjE0vmgIWI3ff14WyXzMB2V_AIKXcGwvEfRg1O50RDvogGaFAIlrLBucE7V6S4KmcqZbeI6XHnitSTcrmoQDKcj3Msc~nQ--.jpg
//media.inmobalia.com/imgV1/B8vEv5Xh_VThvnEqMx4G0ZxU_YC_pCgmETwWNQKyeMqLb9Afo_WSoi~kcK5mwaepLz96AHEmAzWJQblCNhundhnOIYTFLWoaYUmZFG86U0o6kjUccX99ewPyVzEm_JkvxQlRuOnFO1WzDZqh3E~aVHw9WK48Wo8fOAnRuz1sBPcUTUabJuC8gF8l48ekPOexBCV08L9s8gaX7~Z6oFetm_Urv8zacb0Oatn6Bj81qOCoIgxwOzuyKhh5DxyOICcAkfvbYKBeMPYMYaNIfJMH8AhGBOPQO6zhkGEMqhNHwni_D3E96~8~uIkwzHUw6bgaaoFObQ--.jpg
//media.inmobalia.com/imgV1/B8vEv5Xh_VThvnEqMx4G0ZxU_YC_pCgmETwWNQKyeMqLb9Afo_WSoi~kcK5mwaepLz96AHEmAzWJQblCNhundhnOIYTFLWoaYUmZFG86U0JIodgBQbAufNU5KPg08MMZjQ4pGmdzVCfgz9FnauXWktrvQoJ97iLHVGzSH3quNcbcjdLMaRA78Oq6n49EGtNCOoiXM_04NSQXtn5myereXYdNY0QGvb6kXSflwDkRIRr33EqoIlo5j1yx0LbjzMkSfET19w2n8scr72MlvZIIXQ3hRuugmqaQOwNZC8FHlJCrCCvOMfmen~KiG7jSbneSNtNs2g--.jpg
//media.inmobalia.com/imgV1/B8vEv5Xh_VThvnEqMx4G0ZxU_YC_pCgmETwWNQKyeMqLb9Afo_WSoi~kcK5mwaepLz96AHEmAzWJQblCNhundhnOIYTFLWoaYUmZFG86BP5hhWDoV0LyQUyibuzr1CNS5f2WHwekljiD7Vh8p8u2Bhe~qfqaHAg1t4UbjLGgclX6xPMc5GJHJOUJ8W9XY7a3Ug7JV0AeGuSBjpFuNqOwz11I~70WHXJfPPc~hDQGq3lL4kUnBRsFD1SIR0guWkML_ddLQXkrl7DbVY3XgcQWVvT5nFdGPiaTob7JigNvttS8tPMl_86jkkz3rJbuvsl6R7YQOg--.jpg
//media.inmobalia.com/imgV1/B8vEv5Xh_VThvnEqMx4G0ZxU_YC_pCgmETwWNQKyeMqLb9Afo_WSoi~kcK5mwaepLz96AHEmAzWJQblCNhundhnOIYTFLWoaYUmZFG86VvPhHqBTsJzCcVsnP7oSuToV6RdhrrnmBWqd1wGN5G3RvlRKbkohNCr2AUP_rkE6DdQkq6BYDrOBeRMTwQr7aL3pNaEWArB3ECgllX1DG2sO~xHBrTy9R9q68XJ1X_WgnqPpTbYDD9lGeAfKQQnOZ5POZtG3XmAK0RcAE99fjph8lNGX2Oyj24Xze2Texzs8V04b6IhDDfz8SLOgdw3bsstVTrOtNw--.jpg
//media.inmobalia.com/imgV1/B8vEv5Xh_VThvnEqMx4G0ZxU_YC_pCgmETwWNQKyeMqLb9Afo_WSoi~kcK5mwaepLz96AHEmAzWJQblCNhundhnOIYTFLWoaYUmZFG86AFQmJhDXRqM~chdPEKJ0CgzvUIgMUZU2_j4CIUTNSGK1GmL_~9n_eZ7rhvBtsRkwmnNWcaYP8MNo6dphf5AwR4h4on~Tgo5nKq5hoyT1RZO3c71PMoBlfTtw8sOBxBbN3vbXITuOR9IDw3AT5aVXjBUgj1hs3crfqtfLvQXe9TUI2o2Q2TBsYQTelNC1ClCVN2WFeJ8FP8e3pOeh84~srLWP6lmShQ--.jpg
Emare, Estepona
Penthouse
SOLD
Luxury penthouse in Emare, New Golden Mile, Estepona
Modern and luxurious penthouse in the new complex Emare , on the New Golden Mile, Estepona, located just a few minutes from Puerto Banus, on the first line of a magnificent and quiet beach.
This spectacular penthouse is distributed in hall, guest toilet, fully equipped american kitchen with high-end furniture and appliances, large living room with access to the panoramic terrace, 4 en-suite bedrooms with dressing room equipped to the last detail, and the lower level of the building and with access from private elevator integrated into the house, basement-storage room with the same finishes of the house to adapt it to the use that best suits your needs, with toilet and laundry room. The house has 4 parking spaces that are accessed from the private elevator and door with fingerprint control.
The house has a domotic system under which is controlled from the living room and from any mobile device, air conditioning, access and sound system implemented in the house. Every detail has been taken care of to the maximum optimizing quality and comfort.
The residential Emare has large garden areas, children's pool and heated adults with waterfall and access to the promenade and the beach by fingerprint control.
REFERENCE

208-01116P

bedrooms

4

bathrooms

4
built

673m²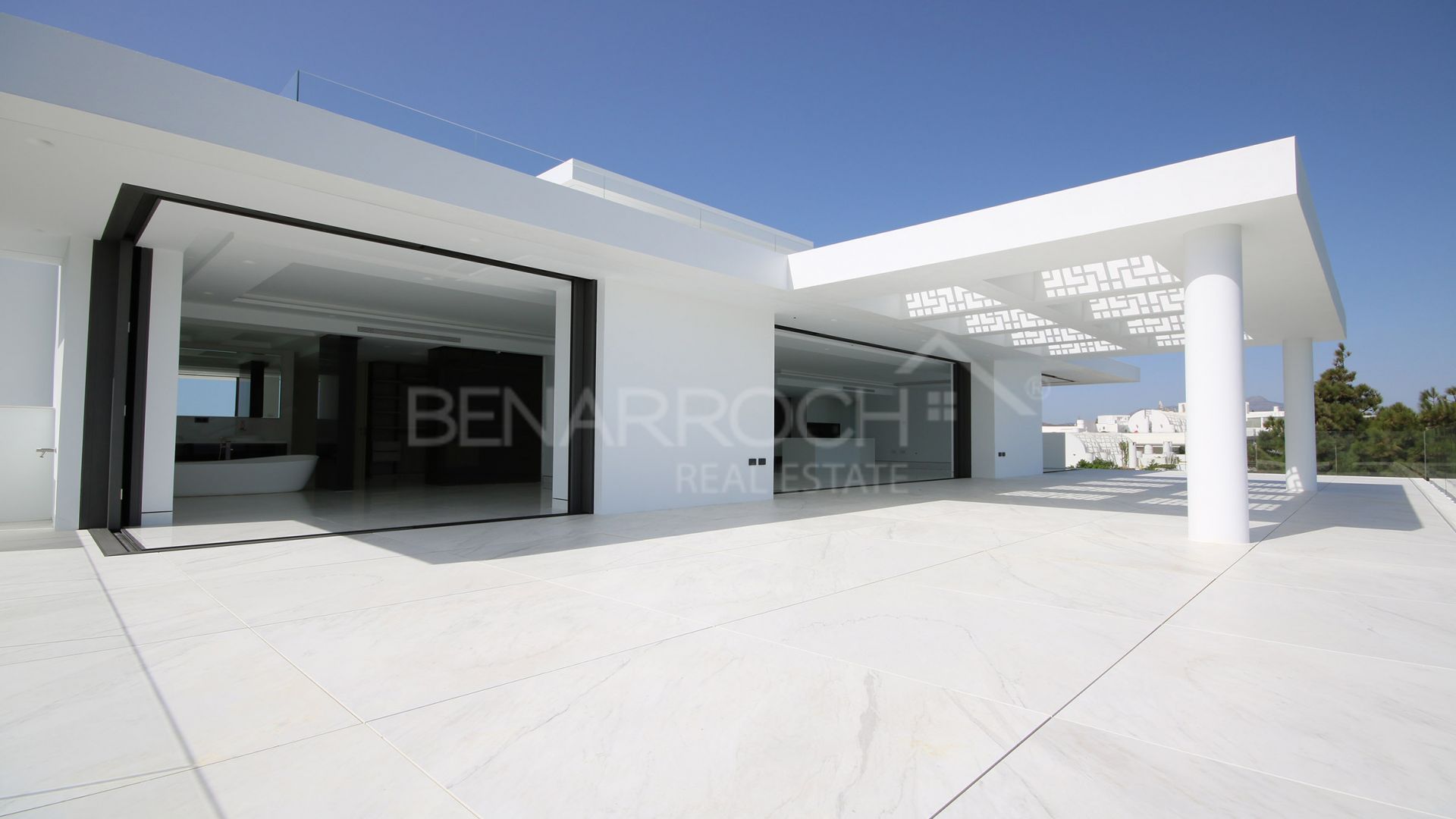 Emare
Video of Estepona Area
Properties Available In The Same Complex