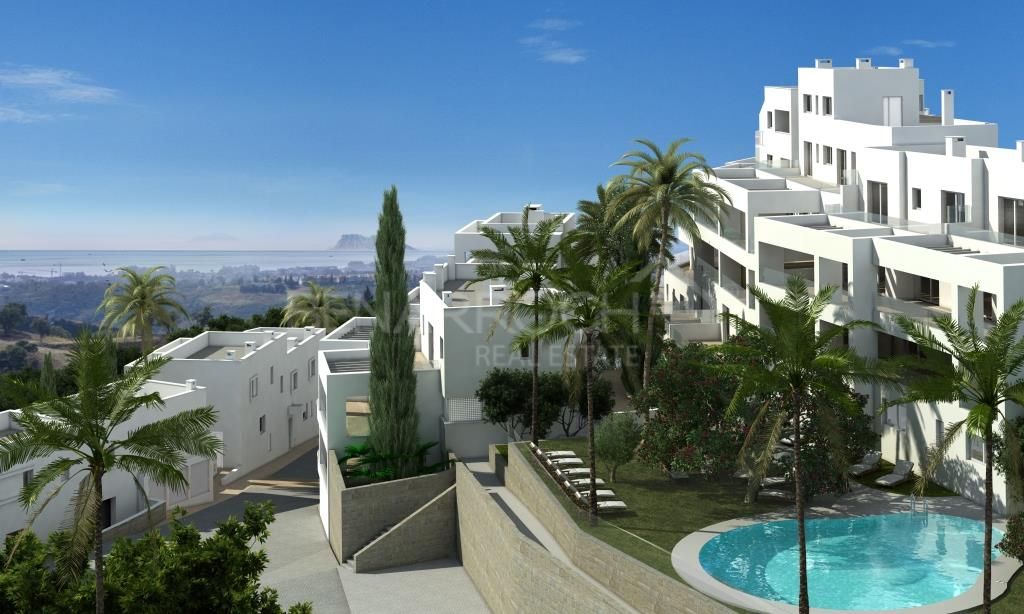 //media.inmobalia.com/imgV1/B8vEv5Xh_VThvnEqMx4G0ZxU_YC_pCgmETwWNQKyeMqLb9Afo_WSoi~kcK5mwaepLz96AHEmAzWJQblCNhundhnOIYTFLWoaYUhYGWa5fVXHqLkhlYvxUElixOGvC6sObYOisoaBhDi~MYy3Nd39Yizr6s_UUaOwoekLO7iKEAQh58Mb5rVBi~K494FYc6_EVdZMWVwha1CRlQ1kSAwV5Te4BIJt6vTsF~lDkchSrMXxzj~9_T0wrZpRrCAPR~1X0FjlziWB1WqQhTlTKTSzvbECNtXK3DIV39pO70YYsURLt_q44ZUHJhYGcCQSxii0q_Usgw--.jpg
//media.inmobalia.com/imgV1/B8vEv5Xh_VThvnEqMx4G0ZxU_YC_pCgmETwWNQKyeMqLb9Afo_WSoi~kcK5mwaepLz96AHEmAzWJQblCNhundhnOIYTFLWoaYUhYGWa5LGjOUiHo4SIUxdM9MCwXZ9Ef9uJaIYzJBYT2h_Rka9usPhBJoJvPoPJrlmPnAf1Zk42BB~o5xUcU12sWzZzsvH9aXFvLFmeu1mE7k4AmefYukNYim3lX9q3YlKJlS2km~Qhb4CqI~ayou0LvohW5iNYLk56LJhhnXE7UYdx2fNIfIa7YDDf9c9wDr1Y4BNTeQ7w1OE14ZSXQAmwdLLkEFcW88HLSXg--.jpg
//media.inmobalia.com/imgV1/B8vEv5Xh_VThvnEqMx4G0ZxU_YC_pCgmETwWNQKyeMqLb9Afo_WSoi~kcK5mwaepLz96AHEmAzWJQblCNhundhnOIYTFLWoaYUhYGWa5LGoRmavwW5unVMWUmsM6hcWICt9ybSgLSEp3W3n0BnF6h_~tnMxN7ht8qPxdKm9sTkTcjP1soS9VFmWildzIFwdPN3WZlbiYfBuRJn_v9tyAEtZDOAwQMEDr5Sjxj3zskOGfwLYD~WPHeuXlU7y4vzY3FKh9vaQc272GVsuEknS1tjXkKfLNu2JXPttV_1HL9SLeN89KkiRFAxYVcWtA6~i4YFYOUg--.jpg
//media.inmobalia.com/imgV1/B8vEv5Xh_VThvnEqMx4G0ZxU_YC_pCgmETwWNQKyeMqLb9Afo_WSoi~kcK5mwaepLz96AHEmAzWJQblCNhundhnOIYTFLWoaYUhYGWa5LDjAgDD5NUoOEffYcYlh6WUvj8n6XS9tQAwjMMCZYrcma0rsYibupsQAa1ouq8HSzzoGAC_Al6WBkqmEuMPjX8IH1bTu7qJA7pWuWftGTIcwXcbbpwpQfjaE0TF18WT9BSXUBUL~VVk3pcpijsYFe8GBgiIKHILofKJWx9wn9s389XasW89YPsiHqlXP~PoHJPfgHQMGhAfwwAkchY1sGaBqGBMHcQ--.jpg
//media.inmobalia.com/imgV1/B8vEv5Xh_VThvnEqMx4G0ZxU_YC_pCgmETwWNQKyeMqLb9Afo_WSoi~kcK5mwaepLz96AHEmAzWJQblCNhundhnOIYTFLWoaYUhYGWa5KBZdgklz~dKA7wIRwwDKeWToX1fUT0kKOkS~jA8_Tw1443nUG1oY9Ny2l0nkYdAXLO9SSuCHyP_sOChr2l2TTFiorOV0upDUH3kWajafEzXos7RByrxfesyvR6v0Q~bqFJDMjfSi24N_DYF39sInLOnC65Ux4M_T6vIlxUyOkahIieul98lhGHG6usSTmrkAwJbqZ_wMUL0mGuCUCMfMmEUbou_a4g--.jpg
//media.inmobalia.com/imgV1/B8vEv5Xh_VThvnEqMx4G0ZxU_YC_pCgmETwWNQKyeMqLb9Afo_WSoi~kcK5mwaepLz96AHEmAzWJQblCNhundhnOIYTFLWoaYUhYGWa5f0Md8GlE9JG3zd11_YWpL8kzZlDHcLvyWWrulYAho2jWnDuwk3LV3mQkd63zrLJMqsgVCGeT15ckFWofzWq5u0i8m2kMkxLqgdjI4GaYaPuwwwX3e1yRDVYRtO32LAqRKdYn9ovR~gP2lUhhHiJIsWJqOakT9nNLy~f1yUIxSa_qjYx~kg3BaRkDbIJ0SprO0xktEfPKtoKoTvv5e8lXCev_1z7ZZA--.jpg
//media.inmobalia.com/imgV1/B8vEv5Xh_VThvnEqMx4G0ZxU_YC_pCgmETwWNQKyeMqLb9Afo_WSoi~kcK5mwaepLz96AHEmAzWJQblCNhundhnOIYTFLWoaYUhYGWa5eqoqYqti4yVdDG4E3FyatgDoSg74gtUJnDFlv5ojc553dlbI6Kd0pMluQqiv2LTJLHFqrHsdJdP6p7nV8QbmO7e3mi5D98vqaZBhJs46jBAX9LWrzBPtXaEmctDiLiOWvTQ_G6okUsqkT2a3sQQrB1mucLEiEl84gvK23Csnsj7WDC7QvmKSD95CQ3h2b593N5CYzfwFGz3QzTNApa04ZPVUxBae~g--.jpg
//media.inmobalia.com/imgV1/B8vEv5Xh_VThvnEqMx4G0ZxU_YC_pCgmETwWNQKyeMqLb9Afo_WSoi~kcK5mwaepLz96AHEmAzWJQblCNhundhnOIYTFLWoaYUhYGWa5LDjCPwr_nNM9cfVUdW6CU17uSCsFT_s4MBFeO~D5jZwqOFWWe_ZFaoqSstxNAsFF_a6P3JBsDamsKIE03QXCxtNask_xpF5qsi1mpAegdSKxaM_psDgZs8hcmT6BBl1MrL~0IuuQklO_KkpPo9tq0KuMum9m~414p3HHrp_YCYwmpQMEhdE3ItbvQVoffSHzZVkHIGuINPFPV6D6H2GFf5XUbS7IgQ--.jpg
Elements, Marbella East
Apartment
295.000 €
Apartment in Marbella East, Altos de los Monteros, Elements
Two bedroom apartment belonging to the Elements promotion, a new project of contemporary style in Altos de los Monteros.
The house consists of hall, open kitchen with utility room, living room with access to the terrace and two bedrooms, the main en-suite.
The apartment has spacious rooms, spectacular views of the Mediterranean Sea and a careful contemporary style. The environment in which the complex is located offers peace and tranquility to its residents.
Altos de los Monteros is less than ten minutes drive from the center of Marbella and five minutes from the best beaches and the famous beach clubs "La Cabane" and "Trocadero Arena". The area is characterized by its low urban density and its large green areas. It is surrounded by the Rio Real and Santa Clara Golf golf courses. Its proximity to the Costa del Sol Hospital, the La Cañada shopping center and some of the best international schools in Marbella make this area one of the most demanded.
From 200.000€.
REFERENCE

208-01026P

bedrooms

2

bathrooms

2
built

154m²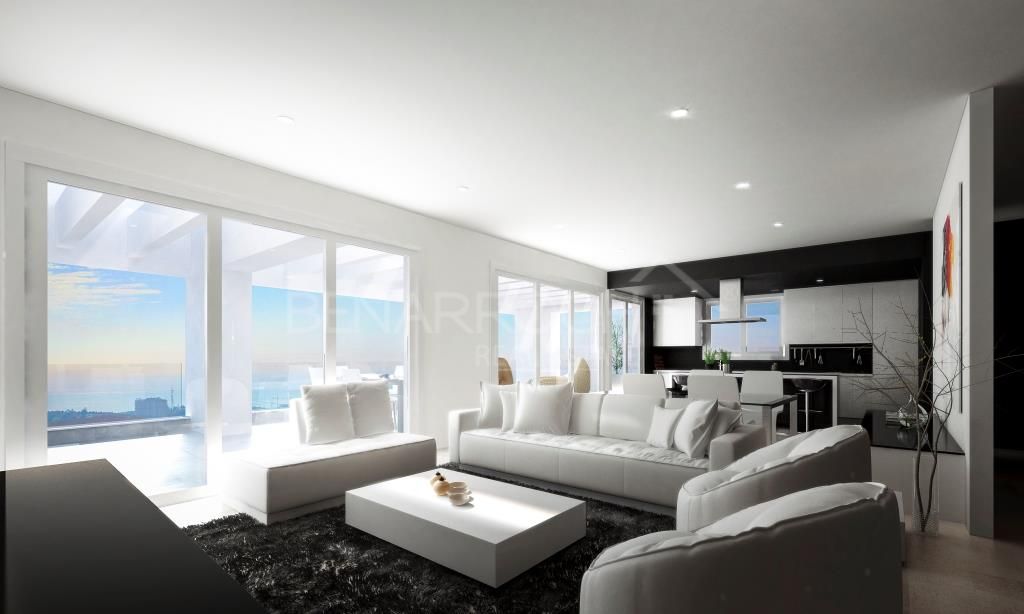 Video of Marbella East Area
similar properties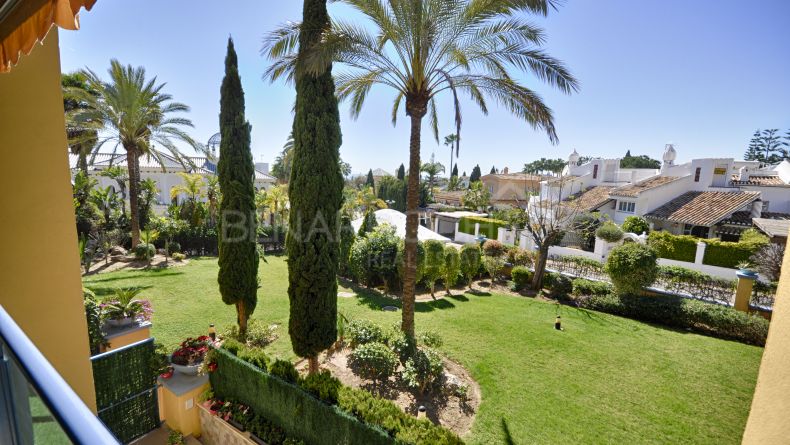 345.000 €
Two bedroom middle floor apartment a few steps from the beach and with beautiful views of the gardens of the complex and Bahia de ...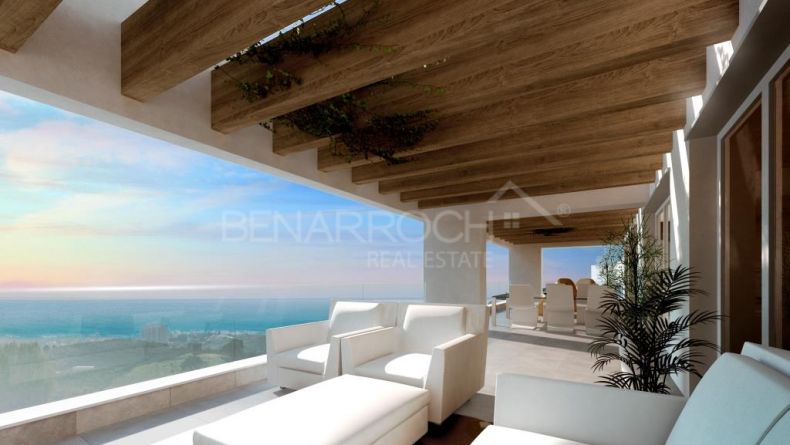 200.000 €
Spacious one bedroom apartment with spectacular views of the Mediterranean coast, located in the residential complex Elements, in ...
330.000 €
First floor apartment situated in the urbanization Bahía de Marbella, Atrium, in Marbella East.The house consists of two large ...