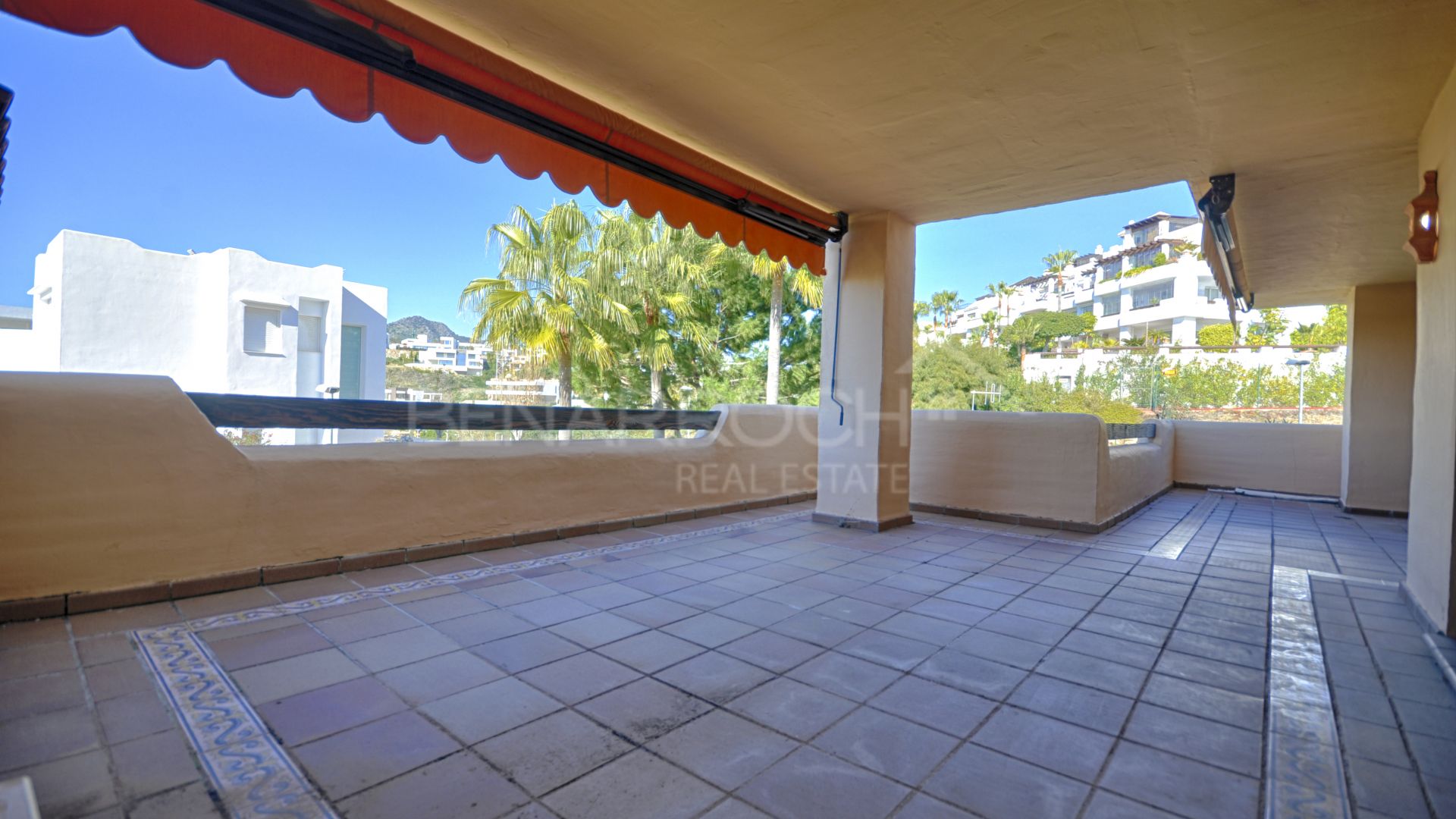 //media.inmobalia.com/imgV1/B8vEv5Xh_VThvnEqMx4G0ZxU_YC_pCgmETwWNQKyeMqLb9Afo_WSoi~kcK5mwaepLz96AHEmAzWJQblCNhundhnOIYTFLWoaYCem6EwyLtdvs3~FR8QEmQ_CG9K~W22AZjVBsWIPTdcYJOmhn86fIZ5Cs9alElqR1rBx~_YJQNapY_aTrUUP8IthJdLsZPnxNkwODYhX7GptHgSZCl1VeUm0dLwg7pE0zqP7Xdq~txp2uDdtRykkVMIeLarxU8FVdMepcUvPVq0iThaP3JjILQNB4f5XzAAaBwLVqRK0ae~8o7xJYpDV3tJl9ggH9x3Bpcf9eg--.jpg
//media.inmobalia.com/imgV1/B8vEv5Xh_VThvnEqMx4G0ZxU_YC_pCgmETwWNQKyeMqLb9Afo_WSoi~kcK5mwaepLz96AHEmAzWJQblCNhundhnOIYTFLWoaYCem6EwyL42HCp4mia263REsB6F2rqgkXLvcWwjx8Zx6SidDXLAQbXwpw_tdTSG2q0pl7qVlt2I7c9GkSmH6xMYVgS2F7Y4V8yBC3NZpuEo08kthE4tdLwSPQk_VX5wg4tF1VBUqwTSB1sjFfPngxwZYPpCSwqGXkwc0RIuysYl0PAIJNHi4flRo6bdhSRNaVg0GaaC6hjgBcSuEkoTLfzrBdvES3fZD4xqlZg--.jpg
//media.inmobalia.com/imgV1/B8vEv5Xh_VThvnEqMx4G0ZxU_YC_pCgmETwWNQKyeMqLb9Afo_WSoi~kcK5mwaepLz96AHEmAzWJQblCNhundhnOIYTFLWoaYCem6EwyeR_bPAw829yRLqpL50t0XtYNWkPyeMGTmNu~I6hNlmMZ1G3HnG24eTXe~CZ_7ngJhzEWhTp9ogFZCsL_6BlMIa~8D8FFVfx0BRG3OPhJuUagUwPINDNJl4LgtlyXo2DcVwBGa50_Gk7wiucbgYMN3GD3CqNq7zYmaLcWnys3RsCkAX1kPA~emFDQa7fhULUMXbNWCbFM5UvQWmUpgUmYIivDPndGGQ--.jpg
//media.inmobalia.com/imgV1/B8vEv5Xh_VThvnEqMx4G0ZxU_YC_pCgmETwWNQKyeMqLb9Afo_WSoi~kcK5mwaepLz96AHEmAzWJQblCNhundhnOIYTFLWoaYCem6EwyeG02ou7xQwalLojnPKQ3CY1Qa_EUUlie1CE9ujehDrqDBs_t9eRPMRiI5zdzw2imOz4KFASYkYw~zshQbMQZr8gb2UZ_utHWyt9z6HMq7Ez6WBfSqe57z3fZ5hZ5Cy4Bgm8A421R3j0gmkK4CT3RePiTWHamh7zg_5FTY0jU2XV9Cf43iX5S25eBW88IckfFGiJ5HYNopN2vDaDa3cgHUIA~p8Cpsg--.jpg
//media.inmobalia.com/imgV1/B8vEv5Xh_VThvnEqMx4G0ZxU_YC_pCgmETwWNQKyeMqLb9Afo_WSoi~kcK5mwaepLz96AHEmAzWJQblCNhundhnOIYTFLWoaYCem6Ewyfb9Jl6FwUOsC3~Vyw9D3LY2cQwFz0cHYHcsLK90rx0cpic9dC6Pu059JNi~Z6JwiUk89IvFxE4HKwiRv84z3ad4qPez~YPGwzzZTf601gXTeeG0NEhUQ~Gl7pSvH5CK92lROENKiVaPWB3P8b_VRMNOW7i2CCNqVXPKWXL14g8npjO1v_k26yEy6ocuCDmP1MUZEQKX1ha38zlL4lTnEl65SmTYHIQ--.jpg
//media.inmobalia.com/imgV1/B8vEv5Xh_VThvnEqMx4G0ZxU_YC_pCgmETwWNQKyeMqLb9Afo_WSoi~kcK5mwaepLz96AHEmAzWJQblCNhundhnOIYTFLWoaYCem6EwydS0TQWPjhryj4NAGsGl2xhkfEjj55LxB9hU86NAgV6SBCn0pxw0zruemwLoFAIMQITZVTkFMeqZDUIoNFfAkKvCQow8iIputW~NetpZBS~lM7EwH80geEqsqgxJ2frXcqYAGl0veuMzG1lSWOHIVwHmoDA1_snGK0F0x_WrffZ_DKp65CRJKyCPbbfnoIl7Dw_r9h3FBhhiJS9YR_AmeQGMAJw0sRg--.jpg
//media.inmobalia.com/imgV1/B8vEv5Xh_VThvnEqMx4G0ZxU_YC_pCgmETwWNQKyeMqLb9Afo_WSoi~kcK5mwaepLz96AHEmAzWJQblCNhundhnOIYTFLWoaYCem6EwyfuXxFzy~pQCEMiqwm2J8F9H1dPCwJ1T~20sHUPxSnNTUKODQvvLP9igzRbTQnrA7ZCxo3IEHg0DKA~9hK0ku3EXffboD5HYeWc_PuOhxfiu1ZbnAOfPNSVRnHNEytfUyJUYX0tud1NgSmpBiCw9PdSxJNSvtEisTY0f0GOGnIudIqm64nR~ITlw1nScma38VbPPByd22kSPw0hOhgUi93spGbJ~O8g--.jpg
//media.inmobalia.com/imgV1/B8vEv5Xh_VThvnEqMx4G0ZxU_YC_pCgmETwWNQKyeMqLb9Afo_WSoi~kcK5mwaepLz96AHEmAzWJQblCNhundhnOIYTFLWoaYCem6EwyeDhvGb1GRYeH8UJXcNtxw3eDrKE7KnaHrKJZxaz0th8txpDDlM~BkqWqC2yFK_yfVZEM2SICIrtoMGR605sySQIorRdveqAxGNovyNJU6Kjc6392QIkGeFvBZT_sVArzRMQqJvWxWravnknsPAxBIxKikNZMZoAuVvTyV925q3GIsNNXAzR2QuaPhA1SFPqoIxy~udNWS9vi84ASZJgwgb~C5jLQNw--.jpg
//media.inmobalia.com/imgV1/B8vEv5Xh_VThvnEqMx4G0ZxU_YC_pCgmETwWNQKyeMqLb9Afo_WSoi~kcK5mwaepLz96AHEmAzWJQblCNhundhnOIYTFLWoaYCem6EwydS7i_ZhVMOvyRR9yncGu4fm1gDBH_fTkn0~BpHyfAIodIGhT9~6UH3vS0Te9fBFGBLDTES9CRzE96TT4OFJ0fFsUurH_8BOg0XAaJ38QrR4cntBxlFEsMgIZszlUumDjrf3DmZJi2JbdFu9eKQJ4eAePg_dl6Q5HWEvwkLHQG9YqJWD9in9sZ_3jM6fVR8XcmHK6gsVFEp5_AcVmC5DzPD3UN1S04w--.jpg
//media.inmobalia.com/imgV1/B8vEv5Xh_VThvnEqMx4G0ZxU_YC_pCgmETwWNQKyeMqLb9Afo_WSoi~kcK5mwaepLz96AHEmAzWJQblCNhundhnOIYTFLWoaYCem6Ewyex_raecTSZrmK~QP3lDR55g0KQ3aKV53h~za4hrjF7pqqL1ez177cxhcO3fgRVT6WGRF3AWRBivVendq~2RzbqDbdTvPSxXMpB4sSuBikhAWDIjIjTuaQfB7ieyWT_e1Lk8R9xWN~9SyIPdKqtvy~pDJbDcsNdfmpBy7weimbHspoLXEADW_Gz~bdKNRm40D1u6ZMc7rophid0koyIR2EpCrBmg3gA--.jpg
//media.inmobalia.com/imgV1/B8vEv5Xh_VThvnEqMx4G0ZxU_YC_pCgmETwWNQKyeMqLb9Afo_WSoi~kcK5mwaepLz96AHEmAzWJQblCNhundhnOIYTFLWoaYCem6EwyfelnecvKACuj9aNiVwWww94_uV6GIDgMXhMoXztNZ1g8MWFL~DxjB4dxtnKpwyI7_~6h9qqAgeFmKt3QgjNsNCM90rGQtKxSWsgFNR7bJ3F6TeOaV9yO0BB6MovooeUdMQ8sc8lSiyqk7appEQH7nqyYq_QPUyA_0OujICeZHKlVf9DB_dzETRcSkBrxGoEwiLcuhTV07LQUMf3PgsXxbbfWtkBcyQ--.jpg
//media.inmobalia.com/imgV1/B8vEv5Xh_VThvnEqMx4G0ZxU_YC_pCgmETwWNQKyeMqLb9Afo_WSoi~kcK5mwaepLz96AHEmAzWJQblCNhundhnOIYTFLWoaYCem6EwyeD_UTvAzR53Wy4qAdaNFcc6AF8IQlpodd~~~E8_~32Hei5joNP722knJsKhNQ9icQWl3tgyYTgwENTGOSK8Q8nFEMWnKtD8fNMxlbXTl~sg1e7eKFTBKdwarYqaJ7sJKaUmjxBqQ_odJOEKegZkAMeqKIg_Vmtm153Yeu2E72AYAUI2lLWVcw3tcrfC0lt3ZwSTDjzOziDgQBZb3sEF~7Fp6oGlA3A--.jpg
//media.inmobalia.com/imgV1/B8vEv5Xh_VThvnEqMx4G0ZxU_YC_pCgmETwWNQKyeMqLb9Afo_WSoi~kcK5mwaepLz96AHEmAzWJQblCNhundhnOIYTFLWoaYCem6EwydSx8ZGAcjVAdeCPOLSA3pWr59bSK2HrxvHLk6zJatteFjQ1MWNV_ygf8IBt5_EOCOL7DReE~DvNtEWQ_wnaPsPYpPnCFUZQLQqo2XTjQk0YfJ1MSXghoX7EenvXKiRPbJtnm4odH4VEIy5CxLMkWXDlM2M73RJjfAZj0~ojv4CFrRq1yBCYEMI7Zv1gkavaf2GnzeG1No0HZHzE~ul9uwCGIuHMzCA--.jpg
//media.inmobalia.com/imgV1/B8vEv5Xh_VThvnEqMx4G0ZxU_YC_pCgmETwWNQKyeMqLb9Afo_WSoi~kcK5mwaepLz96AHEmAzWJQblCNhundhnOIYTFLWoaYCem6EwyeU~trjOR6TlaLl9IUvQ3VSbup14ilJxNrSc2VE0Pmy4_kvXeg_~8fJbJvmBWumE1_4dQJdE2FoDetVR58fE4wGVDZyjz1ujFxFemRJfP1ybf1SeEsV~Cp7NleM~ANpfJOgMAVuOf5RA4K~Z7I1UD4soWyFmnDPU7PXuOqptSXf3AGctYHoV99g0DYuocMuZh5JJhtQ4KWxYdZgpwG~55kEj5pOPM_Q--.jpg
//media.inmobalia.com/imgV1/B8vEv5Xh_VThvnEqMx4G0ZxU_YC_pCgmETwWNQKyeMqLb9Afo_WSoi~kcK5mwaepLz96AHEmAzWJQblCNhundhnOIYTFLWoaYCem6EwyfDgBJNTMTAtY_55FvWudWcGznrLM5P13SfTr2BV_3~Wsp3GNvIU~XjFscq8eMznXnGFU~mp3sQJcpJd5O2ljwGZhHfJtqYICu_Prikn_lvBGDrMh0SxrCIgMcXKD9rXiE4ZRAbcJslIdQH2cy3s5o9YaZEPc41Ccq~cUok6Bz0I6yvdEtiOOBUM8Rzig3Dw7uUkqDv8KUIaZzQRZC0HxiXmZi~tVfg--.jpg
Las lomas del Conde Luque, Benahavis
Apartment
SOLD
West facing apartment in Las Lomas del Conde Luque, Benahavis
Apartment on the middle floor in Las Lomas del Conde Luque, Benahavis.
The property is west facing and consists of two bedrooms and two bathrooms (the master en-suite), kitchen with utility room and large living-dinig room from which we access to a large terrace with magnificent views of the urbanization and panoramic views of the coast.
It includes two parking spaces and a storage room.
The property is located within a gated complex in the well-known area of ​​Capanes – La Alquería, which has been greatly consolidated in recent years thanks to the numerous constructions of luxury single-family homes that have been carried out. The Mercadona supermarket and the Atalaya bilingual school are within walking distance.
Las Lomas del Conde Luque was built in 2005. It consists of 102 apartments within a secure urbanization, outdoor community pool, gym, spa area with Turkish bath, jacuzzi, and contrast shower. Its large gardens are specially cared for. A few minutes drive from Benahavis and San Pedro de Alcántara.
REFERENCE

208-00395P

bedrooms

2

bathrooms

2
built

117m²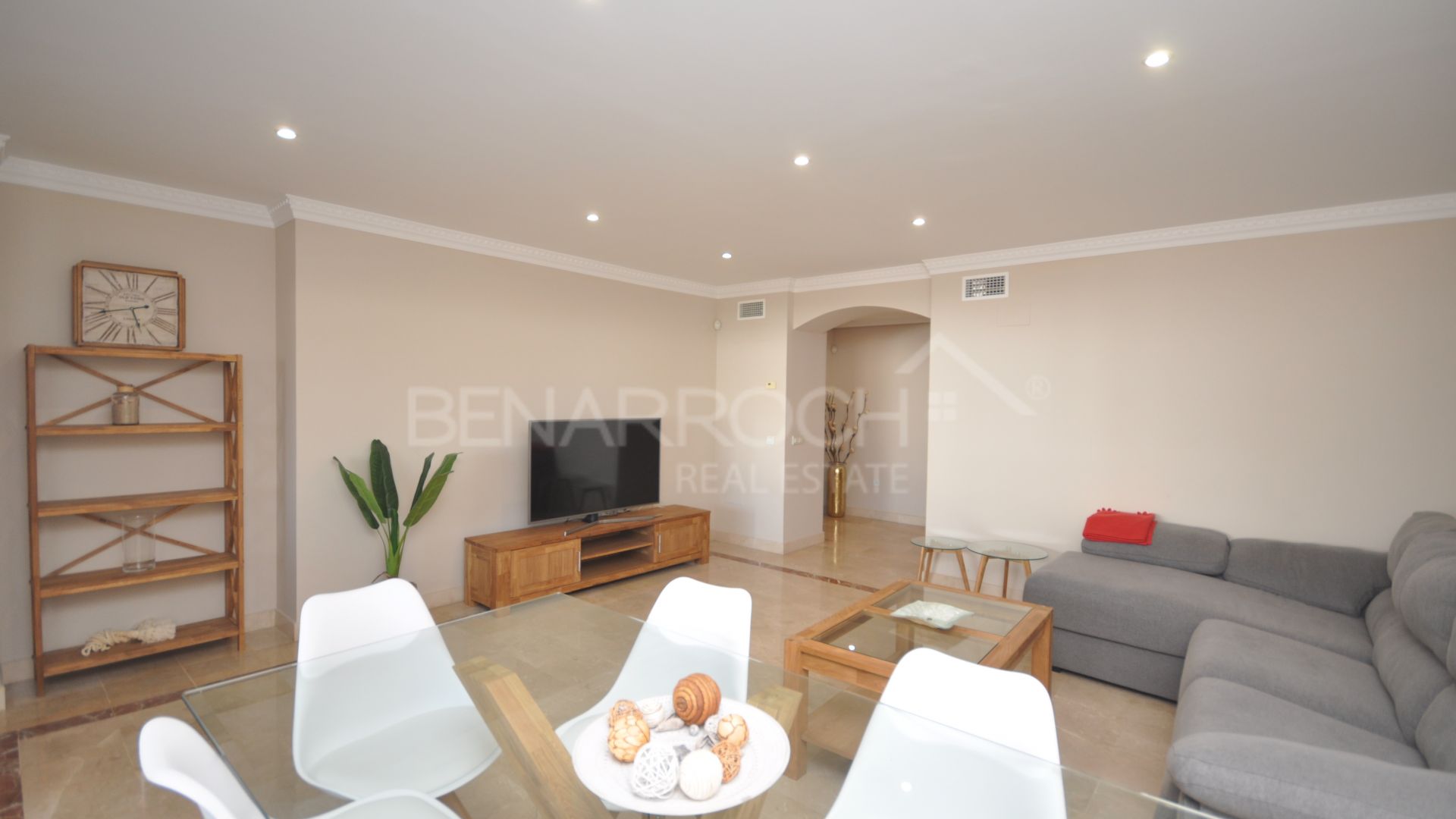 Do you know Las Lomas del Conde Luque?
Video of Benahavis Area
similar properties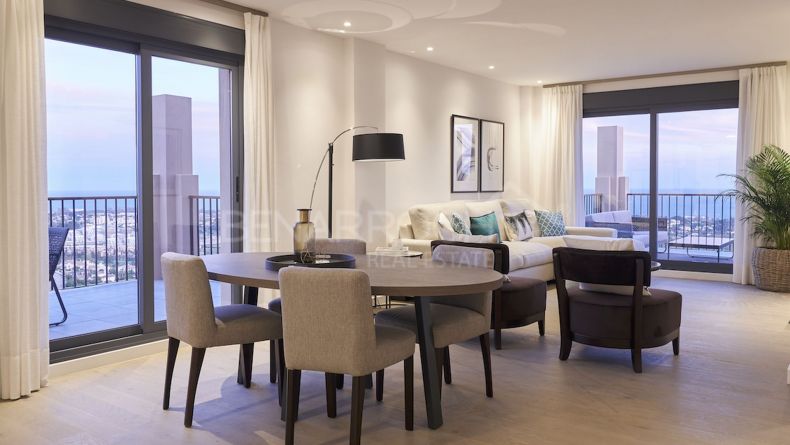 395.000 €
Firts floor apartment in Señorio de Cifuentes urbanization, in Benahavis, with a contemporary andalusian style design, in a ...