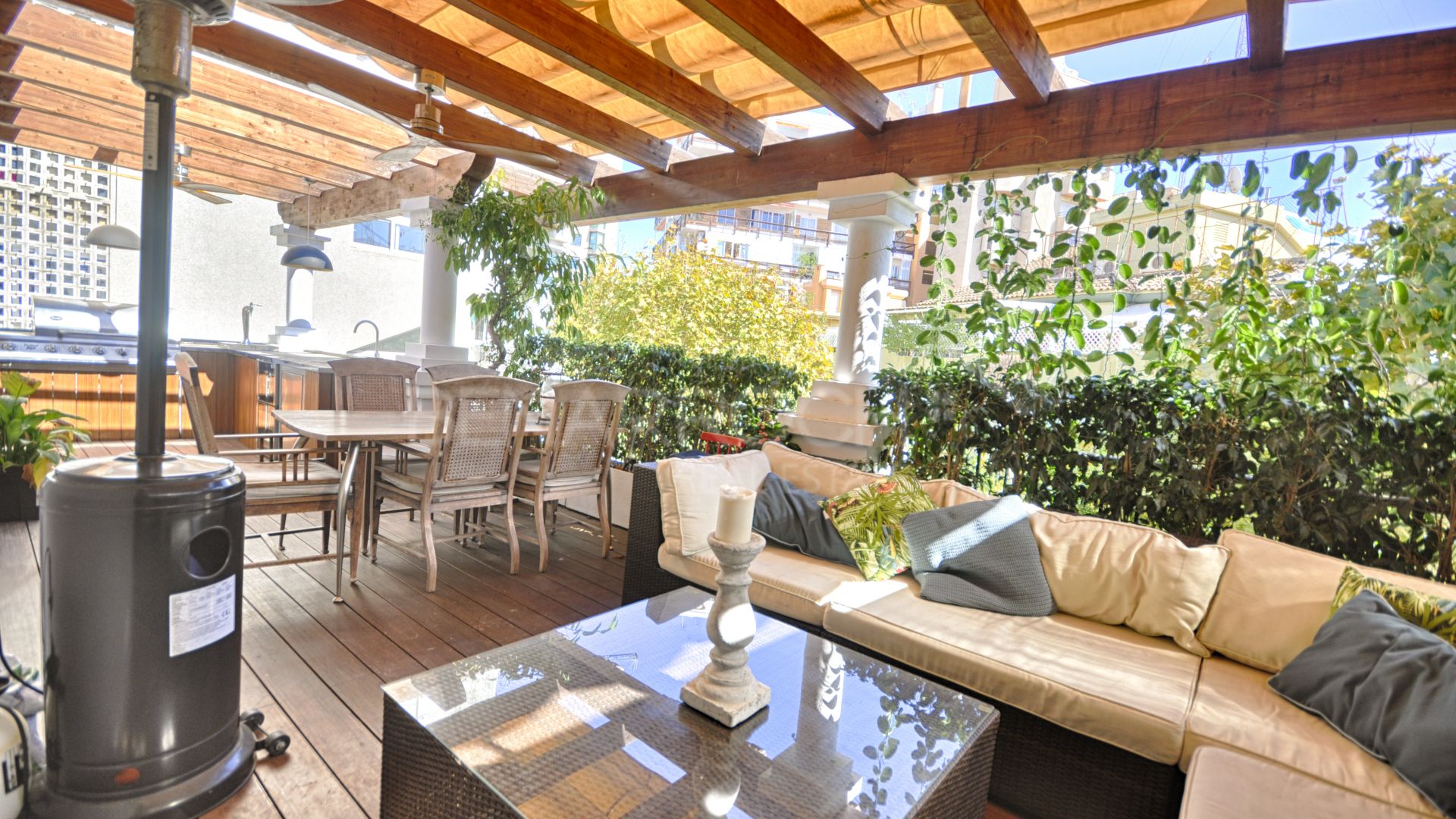 //media.inmobalia.com/imgV1/B8vEv5Xh_VThvnEqMx4G0ZxU_YC_pCgmETwWNQKyeMqLb9Afo_WSoi~kcK5mwaepLz96AHEmAzWJQblCNhundhnOIYTFLWoaYCZDyXq7VGIdnJp1~E5OlO1FeVMS0uYEt_TywK4tIpK3SrjEbtgEfq9OOTvHx8NB~Qqf2qUuOd7J2MxTfNtEJ7ljNVH6GzEmwFE7NTbKgQn2YiTVd2olRrGJrBoGChJzICCaZQ3K_tWdy1~TmpEiYLaAWItV85u4f2qjXHW5vRgC6TbXXmVJ_OobDVNEvwHQ2Id5fxpqMDLwvgVELGUiEIHZ1SWOb8u_A86XSA--.jpg
//media.inmobalia.com/imgV1/B8vEv5Xh_VThvnEqMx4G0ZxU_YC_pCgmETwWNQKyeMqLb9Afo_WSoi~kcK5mwaepLz96AHEmAzWJQblCNhundhnOIYTFLWoaYCZDyXq7VVvYJqsRRCPLv5o_aO7Z_xrQAprdJDmBoR86RNaS5CBY72Ch4ZNTwSXoLC7uKVBC98Dz2~MAf~FySpSwnT6hRFbPRrU4fEAxMRkdzw80okJJwBCEfSm79dwUZwmodkfwVzCxEkspxC7FWOvbOqsQ8rmXxeOgpwv3PIbUwXYn~uRo1nz1V9ZU3kNxWt_pVgUZYC7iFFIDE5LI8sNgEEax4xJEa4IVGA--.jpg
//media.inmobalia.com/imgV1/B8vEv5Xh_VThvnEqMx4G0ZxU_YC_pCgmETwWNQKyeMqLb9Afo_WSoi~kcK5mwaepLz96AHEmAzWJQblCNhundhnOIYTFLWoaYCZDyXq7AZArgZNeYd9WKrrCjPCfTZnq9gyX3UH7WeHsEv5Un9VHyLfvFbQOYnfuZAeeeNqf9AYUtZLxqXUrxJaup9fA83jxvChUIsnfQgRCgaX_bmHUYe08FUYoSmkCFKTcsCZ67uU2yTpOMpye2bcByzyWwWPkah_xicaDv1b2pEMY~MJv4cvquiHXBQxWEgijwZGaG8udZorAtYw3g3fWhFluyldoo8cvgQ--.jpg
//media.inmobalia.com/imgV1/B8vEv5Xh_VThvnEqMx4G0ZxU_YC_pCgmETwWNQKyeMqLb9Afo_WSoi~kcK5mwaepLz96AHEmAzWJQblCNhundhnOIYTFLWoaYCZDyXq7BzXFzaCH4p3kSxFJ4u8vzk41PVavUU_6EEyiiXa5IDhFH~xmd6lAcMHVK2hBeJTe0GwmHW9vMTRD_UmQ5fRvKeDDEzZbgRv8d20FTwt6I5hARS2~rngVymfmcqufqa1w7xbTZz2YJJm6cwoRGLo7xzqYPIDoOr9G8rui5X4Y7sI8f5rI1DbFZmA90WySMDJSMpDE9AwfBqJ01WQCysdUYUbTEuZhfA--.jpg
//media.inmobalia.com/imgV1/B8vEv5Xh_VThvnEqMx4G0ZxU_YC_pCgmETwWNQKyeMqLb9Afo_WSoi~kcK5mwaepLz96AHEmAzWJQblCNhundhnOIYTFLWoaYCZDyXq7VGJIfGblvoH0WTc3NzDVSA4Zx1G4P4GNRd8qj6_x~UxNGN4mPXSPYWqw8_MBiCdgad7FdKm0PwgO7PDRgCwZe4_gxNQgD6PupkITjUcwUS1nJusczEnJ223g2vnrIiaRggx4vsB541GiCWi57LsFOe88vppHxIkohr0xSLylK9dV3nWh9t1x9nvMsnz6ECLedin54QrFCg43iiG2sWoCQB~t6TktIg--.jpg
//media.inmobalia.com/imgV1/B8vEv5Xh_VThvnEqMx4G0ZxU_YC_pCgmETwWNQKyeMqLb9Afo_WSoi~kcK5mwaepLz96AHEmAzWJQblCNhundhnOIYTFLWoaYCZDyXq7UsemiXtgtQbu9hhBZJt4Z76~rcv5VIX74AXsFlhbgCK2K6p0S9qLra3YSirH8~WVwwG7F0QO4M4PYqRGVGZXzmXJr65GigRWW7g1_AWxrxhvHOXYWzUm_yWUc~clRT3WBOlkt99W3Onu0FhMzGziwhCPQuGDcjEWF1Lyss9tn0hnqgehEHeTnxWEWZlIMs874jFnid6ZvIWccztgC3_xs3uTHD7nQw--.jpg
//media.inmobalia.com/imgV1/B8vEv5Xh_VThvnEqMx4G0ZxU_YC_pCgmETwWNQKyeMqLb9Afo_WSoi~kcK5mwaepLz96AHEmAzWJQblCNhundhnOIYTFLWoaYCZDyXq7VuFzn~V8nYkw7kRztl5W2ZcjkwwAg9wiKYHYqn~V73qMpK1_6KyqJw0FpthgWcvOZWkeUSZtVZfD0oDWVRorTjCEEs9Y7A3HC6TN0kSY9Vy9JUPlz_H538JZcGDIvzM9czzFsrYqgJfblMZafMbKR7TiMpRVftkQ~y6qi2bcJcUtD6GTIo6fXOEL4JACZyxpUXFjYV91ctdq1xPO1y6AUhqreLZ1oQ--.jpg
//media.inmobalia.com/imgV1/B8vEv5Xh_VThvnEqMx4G0ZxU_YC_pCgmETwWNQKyeMqLb9Afo_WSoi~kcK5mwaepLz96AHEmAzWJQblCNhundhnOIYTFLWoaYCZDyXq7BTrRw55bi44GVF7W_81YNdSW49B4mJSPLaAS8PXgqovOYcN7nuXmjQGCz0O65nHMdxWUrpqEGISTEnedlZntjobK28xoKmSl_STwDn4S1OxuHYvImeYDOepzJimHSFf30o640UIeB8huvl47YwVNs1I2rLYFKLlzQWqOVDlYISOmtE2dYAmnN3EuTbSjmyVi7ck8pRJAAJZCusLz3zMjDcdyXjnOag--.jpg
//media.inmobalia.com/imgV1/B8vEv5Xh_VThvnEqMx4G0ZxU_YC_pCgmETwWNQKyeMqLb9Afo_WSoi~kcK5mwaepLz96AHEmAzWJQblCNhundhnOIYTFLWoaYCZDyXq7U2sAuPduMDOmQv~AGF8NBCDHFTi9po3YfbXZDMFzxMb6rrnw5UNl3j31FIqULJdPNXDsqz_cZXc7wWuk9Xutp5OgR9QgxROZv1mOGgkAgdUKVNJIxmsXxXvlxuPMY5So1QQmeDDmjQV5zVyyrCmrkQIYY0~RHvCUPnIBOS04EKshikp_2CxBIkkRMi~KZQrnesu_Ne6Js9rpfgLHBbpRiAERZaaNrA--.jpg
//media.inmobalia.com/imgV1/B8vEv5Xh_VThvnEqMx4G0ZxU_YC_pCgmETwWNQKyeMqLb9Afo_WSoi~kcK5mwaepLz96AHEmAzWJQblCNhundhnOIYTFLWoaYCZDyXq7VV1oHE2F6Lx1bcM9IQ0nMkNzh~TmgL6gLl2heAYn6XzJjllpjPDRqT_PUVMbumpIjVuiDeFRkVGvCnU50SEy6j3764hBaDzbQ9XFD3EW_nD3g7fqMqNYecAjF2YK7Er~9DFOC3AjU1W0LuCM8Z2DnzrEF49hEf1l1T1eFgugAXiJYb8wh2DGWUPBurSF5oJT2B6V_G2WksD23ylnFSCwF3TS5IDw7A--.jpg
//media.inmobalia.com/imgV1/B8vEv5Xh_VThvnEqMx4G0ZxU_YC_pCgmETwWNQKyeMqLb9Afo_WSoi~kcK5mwaepLz96AHEmAzWJQblCNhundhnOIYTFLWoaYCZDyXq7UWRTGAgF8xqTzJm2RKZGcQ2WP2Lt~~0~9Fqq~BRHopb~Nmd3LIjjTprznG7DW6pmGTYjfthYpuiUsiXzfF7hYAg5iDXFsCZZQodJvdBasi2ev_bRkHVw4SPVqDrTUgyUz_~cTR9iUhEtKFKvd0wW2MExJElCTYaNX1pZsFqjZNj5OL3WyvhUuvUu2CqD9zuK3RxdnrDb6qwBxxEmwQ7~xQvqlqQXhQ--.jpg
//media.inmobalia.com/imgV1/B8vEv5Xh_VThvnEqMx4G0ZxU_YC_pCgmETwWNQKyeMqLb9Afo_WSoi~kcK5mwaepLz96AHEmAzWJQblCNhundhnOIYTFLWoaYCZDyXq7Ama6HnGjfegZsVl7k~xOCZv_R0P74Z_CxDImkVEUjiLCT_gTnbZSkATwMOtlqIwozP7Y2cwJWyPDn2GYxE6q6xZuWXlMs7MiwO_x8NK~o7cn_3p4fVFXBOLguCHDp~BLpXI1uZ~lgftsWTJ8EHLOyFzV_2hRR33cvoeEZzbRp2W9DrDF_H_VCpSf4dpbhwESdkh_5Bf_riYbiGb4WQHhv3Dsku~Hog--.jpg
//media.inmobalia.com/imgV1/B8vEv5Xh_VThvnEqMx4G0ZxU_YC_pCgmETwWNQKyeMqLb9Afo_WSoi~kcK5mwaepLz96AHEmAzWJQblCNhundhnOIYTFLWoaYCZDyXq7VrOwNUvw2DZz7Cdq8bL3Pv8YXYQs3VZQBcl7VmOSk0AkIYTnXxpbUEsGzRhR1auwah83MoRByeIxujdS6U~3lOIEOx9LrXF2GlAh60i_nmzZ_OrRiZZyacnvgolYig4AKfW54L46nsZxs2ONWXSQn0Igy842aKaLk~xdiOcFpzIT~XZemsx8Q2AVI~zRmFJAZvF~VhwxFhmIRolcBU87SvmoOADoYA--.jpg
//media.inmobalia.com/imgV1/B8vEv5Xh_VThvnEqMx4G0ZxU_YC_pCgmETwWNQKyeMqLb9Afo_WSoi~kcK5mwaepLz96AHEmAzWJQblCNhundhnOIYTFLWoaYCZDyXq7VV~yHUZOdS4Lg7Np4~TDbHZGrb4vUIGJlbBkBF6Sg9OzdWrWCN~wagRBB13FLkq7qKt1TRT3hwv_kyIFeduj4ycILult7df5b7tVIHDptJHF1u2VB9q20Fo~quc6CDKfz0ltwoVQM1KK4MRsENy6FrxLC7F4Xsaiw1WcnrzjyM22JlTDjUk90~IAYf5tK9~7s1xPtHE5zufy0NPP7T7D5fubk5KYOw--.jpg
//media.inmobalia.com/imgV1/B8vEv5Xh_VThvnEqMx4G0ZxU_YC_pCgmETwWNQKyeMqLb9Afo_WSoi~kcK5mwaepLz96AHEmAzWJQblCNhundhnOIYTFLWoaYCZDyXq7U2BpIqo3N8pE2WgTh4QO2xuauuEuek4Uk7eYVvRq8KWihqwV~vk46SbIwGix8YeYDZDH~eCh5KR7Q0yu7ImkX2e_rxPhYKqMcyxN6dHeNjZWNITzX2OQ3Jhg_uciDapQOQ4rBo_fSxkvPPmpd9Ggzteu0JPtphAlUnfkqei3dzs13plVQYs_8G9z8AjGnEPv619zaul3OF_nYL_opJHkiES~BS6z2w--.jpg
//media.inmobalia.com/imgV1/B8vEv5Xh_VThvnEqMx4G0ZxU_YC_pCgmETwWNQKyeMqLb9Afo_WSoi~kcK5mwaepLz96AHEmAzWJQblCNhundhnOIYTFLWoaYCZDyXq7BWyfs61A3FXgO3plJvCIbNlzK8eIvJ4s7Ho0ATEyoIJOYxGJsoNT8nRJXIAC4yzapZZuDUcVrLlPhYvVrY2b2dMsRLXiSXMgRFQTE428AIvLQk7YKZMtF1mURdFOmGRrKayw~lD6yK21as4NcAxgU~gpOh589PedeET3cLsivNcxbnrfZy1Yh~Gd4exrv1Q2HUWa6mznv63~tfJ~lrCKO2C8bRMEaw--.jpg
//media.inmobalia.com/imgV1/B8vEv5Xh_VThvnEqMx4G0ZxU_YC_pCgmETwWNQKyeMqLb9Afo_WSoi~kcK5mwaepLz96AHEmAzWJQblCNhundhnOIYTFLWoaYCZDyXq7Ama7ujJuN7C1LUfvsGrdM_FrbqIoLm4c5BH9fpDPX16kHT1E46paQltRoC2bRe6VZbR9T45AppA1HSQgo_Ld~4s6~mCOOQGP~LsK1Wv6srRvBPs1y64~Rtxjtb4pR9q6L0cn6nqAKv993R7ObRZ0SRqETb8ezRmZt1WidulRcXQW7wbaiyqwir1ko2A8E6LJWphr7IFkQD3_cRcHh4WES_7VqnDRSw--.jpg
//media.inmobalia.com/imgV1/B8vEv5Xh_VThvnEqMx4G0ZxU_YC_pCgmETwWNQKyeMqLb9Afo_WSoi~kcK5mwaepLz96AHEmAzWJQblCNhundhnOIYTFLWoaYCZDyXq7XKYShw0Jt0fAsqGuWfF1SQQfGsL4WptlsW7Rsdt3Tv5axrnM0keeSt3Yw4ibztB61pZfXRbr0rIbmnuHdShMmNzWTctSLOqrD9FcHClMs49wnO_O67XiNl2qs91V7DnmnjSxFWQS~GEW6PuzhVSVQ0dVqLVrGnN27Crf07MFBKrwXrL76khhiL0QbGgBYifp1jZ2GAoG3NZLa4jxZl~1BD18KqNbaA--.jpg
//media.inmobalia.com/imgV1/B8vEv5Xh_VThvnEqMx4G0ZxU_YC_pCgmETwWNQKyeMqLb9Afo_WSoi~kcK5mwaepLz96AHEmAzWJQblCNhundhnOIYTFLWoaYCZDyXq7B2Vq9CHTqEUW3nIZQ0pm9Oi_CNGGSFYRMivABaplBlc5ek2NEnemBEKi5l3ODHWAG0fOD49~6IQLfj7nRg173X~ynNRhSFWoQH4NzyIMZ~Il28XyJDhswg~dNE8csPIIesJ4DgpE3TUUuMWQajkq45Zi0EPQc5imH~B37WtxAoHVxM9j1zeTe9m1NT0kICGTD5~bTGKouuDVEdtZrE01PIzK55dcXQ--.jpg
//media.inmobalia.com/imgV1/B8vEv5Xh_VThvnEqMx4G0ZxU_YC_pCgmETwWNQKyeMqLb9Afo_WSoi~kcK5mwaepLz96AHEmAzWJQblCNhundhnOIYTFLWoaYCZDyXq7Bn6VosJoEFlA_itB2VWrqTdg7LN5Ow70prsPgnVkvUEzGMmjryQxNK2QRBcC2VVj8MgVN5ZgZOZW6QcpXnA3LkpuSQ66wZDN96N9KKF9t7j_VWBvJU~5gjHqpLlniu6NqJ2k6V~5n2p1KjLa6fb_QPAIswzBi2Ddk8xnrJ8P8hHeJ7m1iykxP4apKqPjIcleJT3uNZ0oRtoMlPj_bZVgb4UbA67O4A--.jpg
//media.inmobalia.com/imgV1/B8vEv5Xh_VThvnEqMx4G0ZxU_YC_pCgmETwWNQKyeMqLb9Afo_WSoi~kcK5mwaepLz96AHEmAzWJQblCNhundhnOIYTFLWoaYCZDyXq7VxcnF9ogGY~WWyzPPVe8wmSlJgqTeD5WcmyxYcgn6lp6~xGXTaZNLopumesnCKkbyZD_ERuI31jHt9Ht3ccJRXpdZhyt6yYANRL3e54LSLEUlbeCDeJbupP0AKkCuMdjDuEcpsI30BPeZu4sHM6mi32w5oaqwBMBigH35PtqUTXxPky2UgnGNfHD3GaHJdAoAcZqsKU7eu_4n7jTz3tyKpGkYZoFiQ--.jpg
//media.inmobalia.com/imgV1/B8vEv5Xh_VThvnEqMx4G0ZxU_YC_pCgmETwWNQKyeMqLb9Afo_WSoi~kcK5mwaepLz96AHEmAzWJQblCNhundhnOIYTFLWoaYCZDyXq7UTUSds6cdymsfieMg4YwlpM5KPN1tQF59I8e1vOhZj4h4qrhbpgC3gvIc3Se2VmjpfwEMSEhjrc0lTRUdqfbLqGFZOPlsUfcugVJCh9VL0fIQZJuGT2FKWWdwGlrY47oQ072eXvIn6_Wob7w_1aszm2eIp3m6FNvHF1PzRRK9K0X0N4WXOYUTayPPptgTyGqyLXF1GEFfOzNk_eU3XJ68TJJtI66zg--.jpg
//media.inmobalia.com/imgV1/B8vEv5Xh_VThvnEqMx4G0ZxU_YC_pCgmETwWNQKyeMqLb9Afo_WSoi~kcK5mwaepLz96AHEmAzWJQblCNhundhnOIYTFLWoaYCZDyXq7V0fztJyySFhrZS4_VaKNv1QvbbLbTELz1L9u_MtAUX6Gbw0REu_qqb1Nfs23DcUbnZ4IURQL50h7newiqw_S8sWZwhl0uKQjZSUGXOKx53OxBEDecwNfpYyF6dLFYP4_CMPHS3JgCJw1vxYc_RC8S8oMZ3rXODvnUmigBZimF~NBaZn4TImivqByRteWdbrTsueQDewqZzV0olgR4tgwADpMRIUU0g--.jpg
//media.inmobalia.com/imgV1/B8vEv5Xh_VThvnEqMx4G0ZxU_YC_pCgmETwWNQKyeMqLb9Afo_WSoi~kcK5mwaepLz96AHEmAzWJQblCNhundhnOIYTFLWoaYCZDyXq7VrJgw~RFAK68sZUMi7GhGowFH3DMDkOm8mc5B~8BLeT9HTxBqXzaHuk6BmPYOPmlUG15X3nOg7JJ1CCzWugr2jKAXX3oxZpBKM8p5Z~Z0jgLo4~y20yuhtbD4j7krdDUlxCInymMT9YFgCuLWLS5rkkUFmCTU8yhnl_08j9XAfSqP3boaiQ3X1_a0Lh78e3pWi4-.jpg
//media.inmobalia.com/imgV1/B8vEv5Xh_VThvnEqMx4G0ZxU_YC_pCgmETwWNQKyeMqLb9Afo_WSoi~kcK5mwaepLz96AHEmAzWJQblCNhundhnOIYTFLWoaYCZDyXq7VrJgw~RFAK68sZUMi7GhFWgjuB8k3F4wmDZ3lzKO_oPy3WX4VTNhabodSHOMd~x5gFWuORiS9dmUElVqiSkVpxSFZe7xO912bVkXrKDEj2scXq8OeX~O7cqnfLoHblWTzKFHkvw0f6vIP7d8GN6IxdI8CbQ7Tm4cK8GUB8aG0xDWCLmRaNihE2JhViRdQvprb~Y-.jpg
Marbella Centro, Marbella
Duplex Penthouse
789.000 €
Spacious duplex penthouse in Marbella Center
Spacious duplex penthouse in the heart of Marbella and just a few steps from the marina.
The property has been recently renovated. In the interior the apartment is distributed in two levels. On the main floor there are two bedrooms sharing a bathroom, a large fully refurbished kitchen and a large living – dining room with access to a wonderful terrace with barbecue and views of the centre of Marbella.
On the upper floor there is a pleasant terrace facing west, a bedroom with separate bathroom and the master bedroom en-suite. Both bedrooms have access to a beautiful terrace with morning sun.
It includes a parking space and a storage room.
The property is spacious, well distributed and in an unbeatable location. Undoubtedly one of the best options for lovers of the center of Marbella.
REFERENCE

208-00238P

bedrooms

4

bathrooms

3
built

269m²
Video of Marbella Area