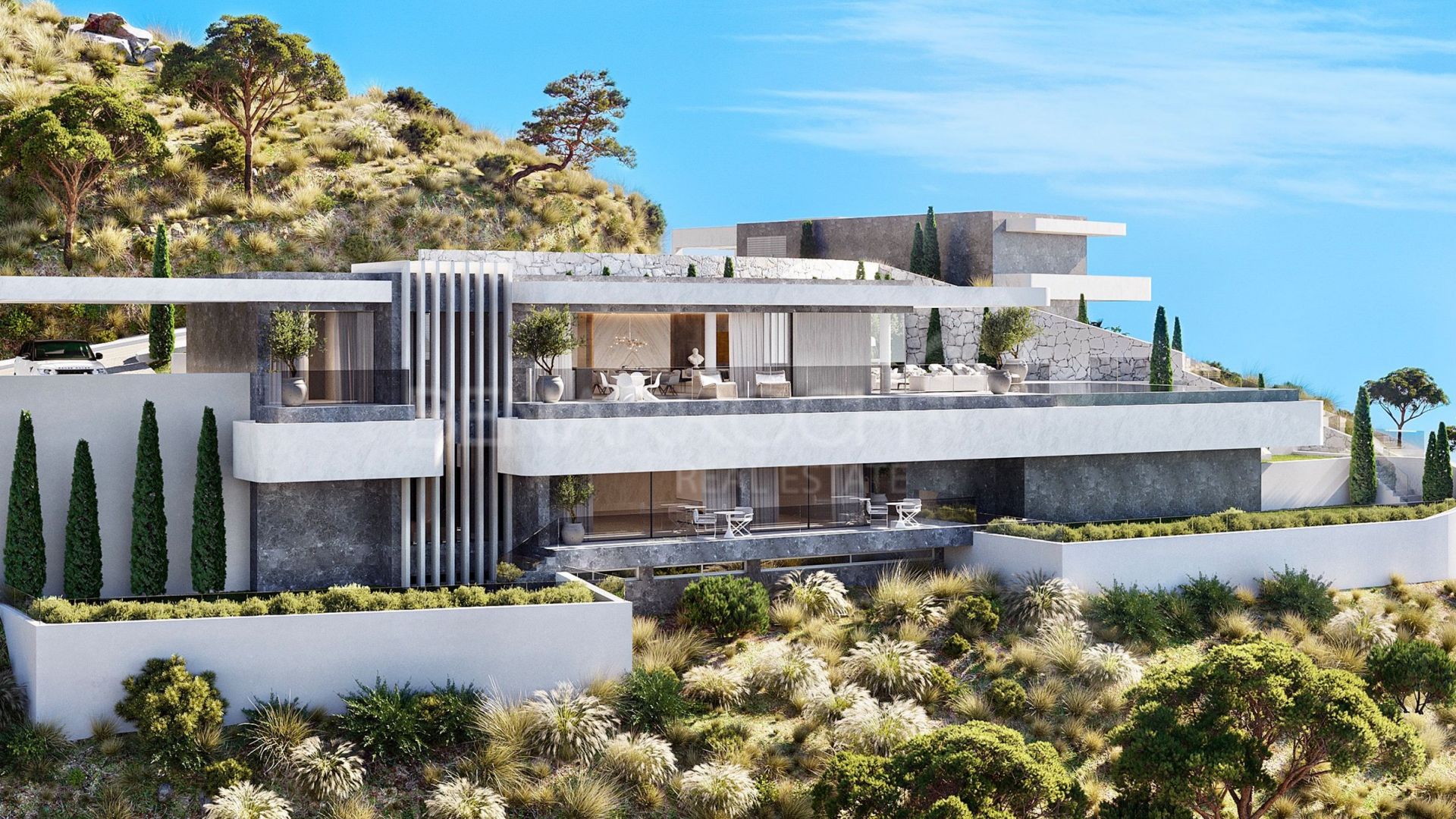 //media.inmobalia.com/imgV1/B8vEv5Xh_VThvnEqMx4G0ZxU_YC_pCgmETwWNQKyeMqLb9Afo_WSoi~kcK5mwaepLz96AHEmAzWJQblCNhundhnOIYTFLWoaYCUm9Ud2K2vSXt6YNXXs4jcOP8Mob7wFmBegsdPwNQkN8MseErgdLkaDnWSjfnutK9AvjDXjlXFRb4gRsaDezBxi5JpU1YM7vGNUYGRpBfdxkU08SUKJq4u034R0s0CfqC1enpv_yENrp2vmnxraG~Nk7kst_EjpZ~Zs6Pw~TlLJi0xb0cF2OeEwJSGy9GMIXZfJ7D~JxUVBGX2ZfB2kzdyX7t3bjnnxBtspWg--.jpg
//media.inmobalia.com/imgV1/B8vEv5Xh_VThvnEqMx4G0ZxU_YC_pCgmETwWNQKyeMqLb9Afo_WSoi~kcK5mwaepLz96AHEmAzWJQblCNhundhnOIYTFLWoaYCUm9Ud2ewtv778d8CSjf6hKzHxKakWNtQbdva4gPLEVBqknY_9_lAV0uxq2oenQiTO8jDJrcyu_jAtXhv3RKw1QhylTduCqe4WCeoY_wrH1~WZV6O8fklrJ9v_UYbID6OC6VACntkhE5np6wJfZfgfHCdmtL37PnQq8XVFj54Mz6tFqd3VCDNK9i6~iy1mWoes4MlN0OWAcDTJWG3tiKZegjtM1K0BtZ3PgxA--.jpg
//media.inmobalia.com/imgV1/B8vEv5Xh_VThvnEqMx4G0ZxU_YC_pCgmETwWNQKyeMqLb9Afo_WSoi~kcK5mwaepLz96AHEmAzWJQblCNhundhnOIYTFLWoaYCUm9Ud2JkdzxV7mKjr7OdRnGfRazdBWDBKDk3~_LsbArAXFUUN_qwH7TKNDbcLaDji~nTX7lzRLQ7cAuMWnLw8DoufcqAOdEdOSUtawf7DijkL1zJYT~WIuNqb~adzyqzVF4W5qKMhygktBX0PkMcDhElY43Jtb2bWyNJCfEYUasd0JkL~BkBU_CZChblKR9RLHWCzXWfHVid0aD0DeJ~Bs2hOPpNvWXnky4w--.jpg
//media.inmobalia.com/imgV1/B8vEv5Xh_VThvnEqMx4G0ZxU_YC_pCgmETwWNQKyeMqLb9Afo_WSoi~kcK5mwaepLz96AHEmAzWJQblCNhundhnOIYTFLWoaYCUm9Ud2L1FPFJ2vN~VjiBPBZKgjgugFjSH6GWEen4ZeC1lmuDVdipRckwsc1U2MIw3uyDmYqwuki0Ik1Ygnc5Ozds8~Ex1MmjE60wgSyW5z3atcOOhz9hqOlhAbH_zcvi14BgVAdm4ixp9BRpmIFMZmAH0nrwPhcO11H3hnTo8YUkZjGFdm3TI917kdrzd4zny7uALk8FhnZk2eTmd3VWU2njla2jZBT975IA--.jpg
//media.inmobalia.com/imgV1/B8vEv5Xh_VThvnEqMx4G0ZxU_YC_pCgmETwWNQKyeMqLb9Afo_WSoi~kcK5mwaepLz96AHEmAzWJQblCNhundhnOIYTFLWoaYCUm9Ud2JwQq2sN~iGFMHnSPI30gHdQ8CDoARwxHrsKJqxup~RuOyld0NVaM_YEWONgdCGGuf7Z4g~nNIVuJzCwXGe9N6ek13RiI92Es0gPJHyx595NJwHTKXE8PoxkPJneLwhVMFUVdkLiZ~drFcdeRp1tjuWG9jpY9XKRdFMDUahfc9hVGQuIIrnoKw4Xx6naIASFmore1z_kzaD8Fxoswmh3jEU7e8_q3GQ--.jpg
//media.inmobalia.com/imgV1/B8vEv5Xh_VThvnEqMx4G0ZxU_YC_pCgmETwWNQKyeMqLb9Afo_WSoi~kcK5mwaepLz96AHEmAzWJQblCNhundhnOIYTFLWoaYCUm9Ud2KBcJPL1SGVUmQUf4C8F2uqltzp~1PqaDBljFjALg9NZHlNrx9YcwXWAsNsLFuGmpia7YFRKAUDHe4rYhOBTv51enm8DvUmYk4Xit8sviCHREyxTjgtth1RulAz4NHUifM~ozAsDPpCyXHkMEinYTl118d7p5cOkTq189MssYe35DQhl9x4bOpWTBdA6xcuDMin2AXoW9NXH10hu4k45rE0B~LZAHAw--.jpg
//media.inmobalia.com/imgV1/B8vEv5Xh_VThvnEqMx4G0ZxU_YC_pCgmETwWNQKyeMqLb9Afo_WSoi~kcK5mwaepLz96AHEmAzWJQblCNhundhnOIYTFLWoaYCUm9Ud2KVm3C6O60atymkrq3SxV23wnH5Vgpo5O1vf4YfsxO0P2ISl75URw54SF9wvu5hBZYCwkPIvF2BaP7zTNzxnjfAEz~rFZiNzJAIu4sBNHx29kBc_iLbVWg7Zpiwd1rWdANiOXvrLOBQKxDql~dQbCJPrX8XbQE4B~dbWNJ6~zI4CNKPmN0FQ7~~Ss9TIujj1TIcqzYVm~xCargH1qMALl9p2mRnsbWw--.jpg
//media.inmobalia.com/imgV1/B8vEv5Xh_VThvnEqMx4G0ZxU_YC_pCgmETwWNQKyeMqLb9Afo_WSoi~kcK5mwaepLz96AHEmAzWJQblCNhundhnOIYTFLWoaYCUm9Ud2JwF_7twzaD9u2L26Laa7cA5BUMvieYQDWLr4wqDdi_lGdecH_rh1oOULTGtdiMEawEa2YKIZzC1fUpig9EPt67riHw~iTeDEYbcXcwxqycFLUwNwIfSQmRqeaFyE~juyK7Kz8kg27zAsAd_E~7ZC7XkazQJubK39UjIrvZ6tGZxlmQxQe4bUtNePGO3S9K94vxXHoWmEIAkD7xBmNCoaDFmUremD8g--.jpg
//media.inmobalia.com/imgV1/B8vEv5Xh_VThvnEqMx4G0ZxU_YC_pCgmETwWNQKyeMqLb9Afo_WSoi~kcK5mwaepLz96AHEmAzWJQblCNhundhnOIYTFLWoaYCUm9Ud2eggcFwTunRgPvSon6mOG3ft34OGbr7L2szKMJNbVyY4zhXXltgcFrSrw1QsC51~Q8UKVphk6fwpYQkuouuNo7fRvGtS77h42hQ0SkWepsGWnDI6FGitRBbM40yjSXLrvOHFo8QhWhQZk2HMohIEhohIzETA9GpnQZV7DqnvpLkNGKsi8pCup0zEbNnJwaM~sZv5PQOJgrmz85M2TKvymp8wU4J0amQ--.jpg
//media.inmobalia.com/imgV1/B8vEv5Xh_VThvnEqMx4G0ZxU_YC_pCgmETwWNQKyeMqLb9Afo_WSoi~kcK5mwaepLz96AHEmAzWJQblCNhundhnOIYTFLWoaYCUm9Ud2LHx3ZfHKSRSnFm~3gxpWAWPTBS0lOyTQyAdvIojYxGFBMiv~mhhbvfp93j4wHHd93mhEPSONHZy1kliH~wHS~uEDZ5UICbd8ct6Ho7xpx0LME_pLTOS4k5AJqgIabAp4cmcLWVxOkBcWb2x~CI9EnFu~vq_I60I2T3o3X9dIIea8hjaSg4hqHHXd5VdBLzj9JtQ6~e4iluo8LbZICYBSauvl9FaV6w--.jpg
//media.inmobalia.com/imgV1/B8vEv5Xh_VThvnEqMx4G0ZxU_YC_pCgmETwWNQKyeMqLb9Afo_WSoi~kcK5mwaepLz96AHEmAzWJQblCNhundhnOIYTFLWoaYCUm9Ud2fFBhDxy1S5uZzT4JblR~o6vOm7CmIzQe3b9hDUoT~P0s~OAWooqgKz3W_ANctjGClSwVYS7RayXmway8eg1xccTQd89FJ0MIas8NQNNTyvm7N099b1jHy5LuOkhcZXC4ZJ~K0WgUH9yrcY1j4D2WcZycHlbee_sbcf5G3DnX3CsFaTf8MUCp1ml9J_ZneABz~BSSh0P1PG6NxyMhrScAi_lsUE5oEA--.jpg
//media.inmobalia.com/imgV1/B8vEv5Xh_VThvnEqMx4G0ZxU_YC_pCgmETwWNQKyeMqLb9Afo_WSoi~kcK5mwaepLz96AHEmAzWJQblCNhundhnOIYTFLWoaYCUm9Ud2LXnlpeUkvLhUk5KqekX_SZot___E7pynMNq4jQoeGKd8LGc7yamBV1GxItXxRjUpcDPdYWjbuCdj983M6fH~~cmtFnBIbxksFnRBL8ApDdTKLm0nfjEKC15fCiIoI0vSsagp_1SyTH4yn08ivxMlSpLINP6H4k5I~Onnnk_kYf2aRv0f0kX2oKq4dW41CZVAO7rzcI7e41OKY0hkoZ1Njrm3RdG7qA--.jpg
//media.inmobalia.com/imgV1/B8vEv5Xh_VThvnEqMx4G0ZxU_YC_pCgmETwWNQKyeMqLb9Afo_WSoi~kcK5mwaepLz96AHEmAzWJQblCNhundhnOIYTFLWoaYCUm9Ud2Lh8bP~Pb0msx_9iRSyx9SjyZzQlH37_CvDm2nfDaGnV9JuHuJ2CktI2jA~8S_pOEYz6uZWbuVQGIT5_egjAOfc656NqWctqGmmo1EFNnXpbDXapFtKy2m9x0jztEIaqd8ZEfPKHg7J3E8T8ACjp8LG61e2VmO42gVvlzq07AxDJe0kErrXtGD4wh8ggT7huKptgdHqhRm1pRbSKn_nbXLpzkBjFYcw--.jpg
//media.inmobalia.com/imgV1/B8vEv5Xh_VThvnEqMx4G0ZxU_YC_pCgmETwWNQKyeMqLb9Afo_WSoi~kcK5mwaepLz96AHEmAzWJQblCNhundhnOIYTFLWoaYCUm9Ud2J1HXltRn~S5cgag9aLd_PqujJvu~3rFv~9e37UnpDHMKXbI2Y~exAc3ONAKLYn9c5wDHegEWuV0KGdAOEYQHALUYmcegsrNZwyV2sHCQz8wVTn_VSZnOHNDx9pQgs3GkUty5LZ5RxcpdzQ22oNgUxkZTfy9H5KZJBOxdEMFfS5RxSOXF_xbEnA8t99Q1QUo6CgRbgPkVgq23ZTksMEJS~Em5NWU4WQ--.jpg
//media.inmobalia.com/imgV1/B8vEv5Xh_VThvnEqMx4G0ZxU_YC_pCgmETwWNQKyeMqLb9Afo_WSoi~kcK5mwaepLz96AHEmAzWJQblCNhundhnOIYTFLWoaYCUm9Ud2egsy9NkIZYOMpHem5nPqYjxVukxvLqNZdLJhxkHCremACetZqA0usSUxKfFQ7EaylWtmQX~JtLBKAjZJV9u1zfQET8pbIrT7yqqtWTymykciMJ9VWNtGFayO4~L64tHy5wAyAmnPsnoPvTBZy7pO2q~GGYz_dy5Fub92pl3y9aJrAEwSRpOhCWyP2N7B~aX04vrd6GCTduBOPa~4eshPyXGcbbmyJA--.jpg
//media.inmobalia.com/imgV1/B8vEv5Xh_VThvnEqMx4G0ZxU_YC_pCgmETwWNQKyeMqLb9Afo_WSoi~kcK5mwaepLz96AHEmAzWJQblCNhundhnOIYTFLWoaYCUm9Ud2eggS0Tlt~BktItAW50CdG0aqcueqoSxxkA3BL8m9IzZTe_7WfTZQdBOFAKvUu01FQLHY6XdHFg83mz3vkyk0sOX5jlAz0Fdnea7iRBIHgwiFapfWlr~5nUIZ5ki_06V1~dhbJhWl5nNLuyJPJPCxWhUOkbBPRBVvXU~xRmCSbmS1k4ZXJLYIMbP_~Ad3cZP1TWYFo2hxpMyw9nh2AS70wyz8nNOQIg--.jpg
//media.inmobalia.com/imgV1/B8vEv5Xh_VThvnEqMx4G0ZxU_YC_pCgmETwWNQKyeMqLb9Afo_WSoi~kcK5mwaepLz96AHEmAzWJQblCNhundhnOIYTFLWoaYCUm9Ud2LwwPlw3_8UNHYOphm_fGsZTmtS90mrCtD3yA3cjS9q5JfpQumLba07WiScjXBY3kLl5Rl4FM9Vf45k4eIY9xFzif5grN3fQL_jupdgaED_bcn4CFpYJMxdBa6II6g2jzCSReSSNtUSC6kBPlNiFKuNzQHgmb4UZd_yGgULNzru5g~Dx1kQH_hUv3N9JRhyzHAQhEdq4GewFs4Ojdp4swvSJbGThKDA--.jpg
//media.inmobalia.com/imgV1/B8vEv5Xh_VThvnEqMx4G0ZxU_YC_pCgmETwWNQKyeMqLb9Afo_WSoi~kcK5mwaepLz96AHEmAzWJQblCNhundhnOIYTFLWoaYCUm9Ud2Lhluwb7E8mx59dDVr_ydNVwjmIoXghHJ90bq6YxG9gaDLlG0wc2J~9O7vi5y_Hfh7hEQ25O06NFlo3mT04X7MjDgGDmTW2qrjr5osOOWoBCB6NZDglZ0GPTqmcEHZ~48N0DPDlq5VyqFkm5kZ4DnraCETMe3BkKhPPop2txTKGg2u~NuyJJNRRPmDBhwUozynyYQMjZLQVUZpjkc5OlDNUjWOHBM5g--.jpg
//media.inmobalia.com/imgV1/B8vEv5Xh_VThvnEqMx4G0ZxU_YC_pCgmETwWNQKyeMqLb9Afo_WSoi~kcK5mwaepLz96AHEmAzWJQblCNhundhnOIYTFLWoaYCUm9Ud2KBE2U4iM9UrgNkCN7NaZ_mM1h1bSiSxq7rBnbDY1hQso4l3cR5atzmQKn9NU5SVMuRZw5B1RacFPQEOrzDUJMqaA6p02C8AFFpazWPGR6AVZGkWHQelTPChpyAKDvoa3phneyCIozcdvlo~AfzrQLc5oVgrmuPJdun9oCtdfU~Sf_S5lkfKRgCUgCmBUyXgWJbTsqeQcA17vAyjsISrORNMjM1~8oA--.jpg
//media.inmobalia.com/imgV1/B8vEv5Xh_VThvnEqMx4G0ZxU_YC_pCgmETwWNQKyeMqLb9Afo_WSoi~kcK5mwaepLz96AHEmAzWJQblCNhundhnOIYTFLWoaYCUm9Ud2eBl6g0NUiEGA2PMkLTvjXC65F30ZJuKdyksSi0U~dbv5JfNZr53LrP0cW5lRIfpBtSKEQ~y5~DvVJQas2XErDbD6BJtW2ZRQf_zL0SfOPCZHT0AF0iultGIblaehbI1KthvGUNIPlfL7UM4emby~G6uVfMM3eNiKXTSDIRyx8ODT_CUAkcouIlfNqZm_K1TF1LruyeITaoCEoR4rV7n_ToGTdgWMMg--.jpg
//media.inmobalia.com/imgV1/B8vEv5Xh_VThvnEqMx4G0ZxU_YC_pCgmETwWNQKyeMqLb9Afo_WSoi~kcK5mwaepLz96AHEmAzWJQblCNhundhnOIYTFLWoaYCUm9Ud2Kvq6qO7SLPkB33vJeSEnfdpWJMhCAFa8sZI06nlpN3md~X2OONw_HjfzSpbJV8Vfsj0WwLoCWL8haQFabIuqOMM18GjUjMu35StEtCkAZXABMlkAYoOXMPwTO_MW5D0BXnKSlGGmqebwAXICwprpWVGlzcrqwsT1rsUq9cQjAxw2msmB5~~LdBXcGa3a0JVqwGfgwHR8lNUO6nKCEgjndebgYa8vJw--.jpg
//media.inmobalia.com/imgV1/B8vEv5Xh_VThvnEqMx4G0ZxU_YC_pCgmETwWNQKyeMqLb9Afo_WSoi~kcK5mwaepLz96AHEmAzWJQblCNhundhnOIYTFLWoaYCUm9Ud2eEonzGHyewXFC03zxUvzcjWGI4ombEUS3jUL1BY4u_YP3dJAB4FVExrhjU3z0k04SkE~fEaNlhFOX~9myLgOpugE0hQMfb0Flef2guMWHn2B0UCMJEHU8jhPHaM4XKOoPR~SjUkLGb_EZyfb4qRYc5ffas7DAFLSbBOZ1mNUBGPVythjnrMZjjN7o1QEJaZ7lBiFTXCn~iYtVwz8d3ZzbPNdPUNDtg--.jpg
//media.inmobalia.com/imgV1/B8vEv5Xh_VThvnEqMx4G0ZxU_YC_pCgmETwWNQKyeMqLb9Afo_WSoi~kcK5mwaepLz96AHEmAzWJQblCNhundhnOIYTFLWoaYCUm9Ud2fAaVqpYf63ka2UA~Fs0Nz7W6q5K7KtnuBNnICOdix3Zk2T6bhI3K5lVgCEYhW9ViP8MqBKqILMOcQU0QcxFPnPgqYoTvmvQ3PyMT05_k_Ciefcl6qItRBxRLrDqPXBKoPqH755w3yZgPgOB9sToh6TcM7a4Bcw~ZRXpYTUaQes6kIXjTiu6U3SwPoBSa~yIkhwPVYWmiQBnrF_shqJI84wuTr28OIQ--.jpg
//media.inmobalia.com/imgV1/B8vEv5Xh_VThvnEqMx4G0ZxU_YC_pCgmETwWNQKyeMqLb9Afo_WSoi~kcK5mwaepLz96AHEmAzWJQblCNhundhnOIYTFLWoaYCUm9Ud2KEWCDJLuKF_gYHye_2JBRwBOood2EdSVRZJaqMPdJHy4e1lUoWMXSAYThI9iqxIv9s7TDvP2IRGdnMEqqmtXOeT_DzIt7t4XUnjW_iFUU_vQuFGf3dIPdnTLzmdmUtH1lTkz_~bsKmXOhAvDhSo77U9CAk4Bc3Uhjo1h1oKGJBMjvc9fqrIO5AmLSdCgEm6GJ9ySXhMqFFr5Zo5yb6rBgyZa1KhrSg--.jpg
//media.inmobalia.com/imgV1/B8vEv5Xh_VThvnEqMx4G0ZxU_YC_pCgmETwWNQKyeMqLb9Afo_WSoi~kcK5mwaepLz96AHEmAzWJQblCNhundhnOIYTFLWoaYCUm9Ud2LXtTU5lpKpCvn5KJfacMfvsMYi_CmUaU7bdC8RJHVIYdfBj8KiX0JOmECmwFHTNxa5VuXBBM9NYc~1VXS3NhsCOY_9hnS768jdywmjKCEx8t3FAmeM6XQ4zsbHVr2gy1SCO5ghen2BIq1w24yNspaIK5rjHQbzZEyczCWPvlUAa0sl~gfV5QeBpp47A1a8czetHKm1bGMlf~r2NKpU9Pdu3T7IiX3w--.jpg
//media.inmobalia.com/imgV1/B8vEv5Xh_VThvnEqMx4G0ZxU_YC_pCgmETwWNQKyeMqLb9Afo_WSoi~kcK5mwaepLz96AHEmAzWJQblCNhundhnOIYTFLWoaYCUm9Ud2JkcjekOtfsoZX2RvUOMfmpt9mYKaK_2lSHchV1grgUt606qa67T~dsNMOx2eePJSelf4wX~1iRnD5xVaZs30stlq9ab4BE21Vmr5gQQCblCvyrcp6db~0ddHs9M8EayVFdyL7S1tQbqW6DcOPqlTKBeCoWU7eMhS67ZrER0uqTh_z5o88mZHltcW4i2BE1A3cvpIXCNGq4hphZKlFlqahpzZWV~S0w--.jpg
//media.inmobalia.com/imgV1/B8vEv5Xh_VThvnEqMx4G0ZxU_YC_pCgmETwWNQKyeMqLb9Afo_WSoi~kcK5mwaepLz96AHEmAzWJQblCNhundhnOIYTFLWoaYCUm9Ud2eBJrWRNGUXMW~r3dug~o8STCyhnK6HFC5E5ufEoJRPCxN7S7UXM2YC5LaQapbGyln5ci5ePkkmE~0KIUG3dFbOyqaZGx05OmvcUfgOVGoUYMtko9SP43lmzh91ohBdhi~6Mnqlv9g2A~7m3Q9~~V8InpXHXGPzux8EsOc3dVY7PXZ7YRPrnVZO3i6kzsV6tIQ_fpQ77rN27YELTs1Vt7ybnSMG8tKQ--.jpg
//media.inmobalia.com/imgV1/B8vEv5Xh_VThvnEqMx4G0ZxU_YC_pCgmETwWNQKyeMqLb9Afo_WSoi~kcK5mwaepLz96AHEmAzWJQblCNhundhnOIYTFLWoaYCUm9Ud2el5ZXcYyTdo6KTmRnf_2PO0DUP~945DCkev~3VTuejTipMpdYHND7aLdYJzrTWJ0uh2UzJuntzA15n6k9XAZw9HgRkCwtFK9SWL2ua1Q_Uf7gSN6bIGvTgIOo_bQxowCmksUsuVVPJGf9vdqkxcuOyOexzJf4H_qOteo~o0rRjKgaoNXTG7x4KRamdM3DlCWvVXG0ID4K8FXHMhU7begqUudYoJHTQ--.jpg
//media.inmobalia.com/imgV1/B8vEv5Xh_VThvnEqMx4G0ZxU_YC_pCgmETwWNQKyeMqLb9Afo_WSoi~kcK5mwaepLz96AHEmAzWJQblCNhundhnOIYTFLWoaYCUm9Ud2Lw~jBIX8wZtInqpNsOj5z2hxRdx~pAf~GgAQy1LE3QG0Ggvs1gudNYfzVZi3qmK4uPjr2JO~RvKWoPijcP6E1adaM6qUGhsuAFHk0ElbwMTb9xkfKnSk1uPXy~R3NOtRhyqSi5SLZkNgBvM43zqYn8cDdWbIRV2gom45Id46_bM3zJWtHFK3ihLR0PAQRiNxE2tG9lM6iSs86uawSWKBRoxm0YpMCA--.jpg
//media.inmobalia.com/imgV1/B8vEv5Xh_VThvnEqMx4G0ZxU_YC_pCgmETwWNQKyeMqLb9Afo_WSoi~kcK5mwaepLz96AHEmAzWJQblCNhundhnOIYTFLWoaYCUm9Ud2fFgMmw7eThzyyhrsV0VljD~L7D_Kx75UcDt6kcZ2yzlSrzYU2nm~yekjEBLPqKiXseOHRtxQahqMWb4pUlQWbCh8P0ZlEnJxgh22eeK5pU2_VBZvaoikn2WbV4Ecsq357UYi3KaQeJKlu6QnHgD8mba4z9_koeK9V_Zj8dK6EX7hf65t0nkUpcCtPaQETN0LC5lku_cve9SbkSf2wuBbZ96Nepaw9w--.jpg
//media.inmobalia.com/imgV1/B8vEv5Xh_VThvnEqMx4G0ZxU_YC_pCgmETwWNQKyeMqLb9Afo_WSoi~kcK5mwaepLz96AHEmAzWJQblCNhundhnOIYTFLWoaYCUm9Ud2JwvK6_6DYvjV8mKg_zvqEEM7GEO3T0kNydQBBjAZqL6fQI9mrhOB4olFoG9_iqerQYLQAeBbAgghSjAcXruXxla_K_uJ0KvSxaqxyp9gEI1VQJg2uasWqVYluo~1SLV3800dao2YpYvj3Hmn5LUVeLfSQuJLS_CmD7ILFXF17c8jQnyVNiyRxe5Ufu6IEvRaK42PUL95l4r7qbLCMvc2IBRjsF89vA--.jpg
//media.inmobalia.com/imgV1/B8vEv5Xh_VThvnEqMx4G0ZxU_YC_pCgmETwWNQKyeMqLb9Afo_WSoi~kcK5mwaepLz96AHEmAzWJQblCNhundhnOIYTFLWoaYCUm9Ud2fAbFJYj90st4lVbISH9YuqNpXRCexUIETtBaHGjhUgfNYoPOTa4JqY~6CKQuFZHbVQdlSLIAcyBXESdeaF6_DLwT7npXs_cD2cZtUa44i4AZXcQWBHgxQVNgdhqW07WBk2_H5preDIc3ZMxYM1qUQAlTUoV6z5p7DeWk~7NCTccFju9SghObLJnnRbbe8MZoOsDPi7Ef62G0HKQUYVgpQJCdd3Ri1g--.jpg
//media.inmobalia.com/imgV1/B8vEv5Xh_VThvnEqMx4G0ZxU_YC_pCgmETwWNQKyeMqLb9Afo_WSoi~kcK5mwaepLz96AHEmAzWJQblCNhundhnOIYTFLWoaYCUm9Ud2fANefcd0zKctNkUMdy05C5k0GTWnQ~myk1o12~NoXCUuMFghvx93agrKTahXhbWLi0uBrbDj7_7d0xlYVKlFiGdkxaEzmKwuc858vwT3W5Cb5yy47uY95VZ6ZmiFgFzfIG9RcVVMD7OJUdcVfzVPmhRA5AkiHevaTL7kLVnbVJG4F_ClGzXKhBnnyzyqMLz7yAe8FqlTpYJDF5SiXtrcDZwF8I76WQ--.jpg
//media.inmobalia.com/imgV1/B8vEv5Xh_VThvnEqMx4G0ZxU_YC_pCgmETwWNQKyeMqLb9Afo_WSoi~kcK5mwaepLz96AHEmAzWJQblCNhundhnOIYTFLWoaYCUm9Ud2KQwlIsQ7swskpVodIU4_zQRdnJUG_Fk1VthZN8iBGLdAGxr_UFyuEFBPEsHQw~ox0QXPcJorhhR2M1ozKo5naNt643APO02Xgc9HNzrwoxLDh2BS6CUUcZND4z9KI9Lmk4pZkmM2u7SdY4~xKb3qWiG6whkXiDwkprXVIeFvD2Wj3fXtr~9zmh0w5NMLEdqQ3u6Qk0D00EgbUGwUMIJMofnS45Il5w--.jpg
//media.inmobalia.com/imgV1/B8vEv5Xh_VThvnEqMx4G0ZxU_YC_pCgmETwWNQKyeMqLb9Afo_WSoi~kcK5mwaepLz96AHEmAzWJQblCNhundhnOIYTFLWoaYCUm9Ud2LH70GmCk0ZFUxP5XTyDGeRD1zZ6~ijNB~cJ2jXqwUerAkd8YFYPCow7qBlqzQ~tz0aLfN8Ziay2QWEF8WBdF8HReipQqW0y8nq1OeVjqbJaxnGLC0n1lsWTIjviWbIHv9euXMuE~Hdj57sO27BGB_alggolMraSuRPP8_9H5wPJkqtxtRn6s8P5PXFM9WRKNJSzQnbmc1Zmr2fcJgp2i2rXGk45Wkw--.jpg
//media.inmobalia.com/imgV1/B8vEv5Xh_VThvnEqMx4G0ZxU_YC_pCgmETwWNQKyeMqLb9Afo_WSoi~kcK5mwaepLz96AHEmAzWJQblCNhundhnOIYTFLWoaYCUm9Ud2JkE7tmAqP3NCKTwLCnOZf8kOasKukuLcs82s5qydf3P7C38yfogI_l_E0zRTQkZ~FF4NIyVihFRobiZc1_OfUJWfmUXuja~JxbC2nUpVspy8NTce6TGynw_4gYXxsfgrzClGRnNWlG32b3lGTExCpgsBsBUaPXDTsFrivtQZa51TeJo2_wBsZzMjOKEREU5ykzA56DrmKfhB1jkffytpYoC_S98U~Q--.jpg
//media.inmobalia.com/imgV1/B8vEv5Xh_VThvnEqMx4G0ZxU_YC_pCgmETwWNQKyeMqLb9Afo_WSoi~kcK5mwaepLz96AHEmAzWJQblCNhundhnOIYTFLWoaYCUm9Ud2LX4wEGYnH3GgOquhPiG6OkEFDP1v6G9MHITWeU4Z0Q3kWUCN_j6gDqyuYnkEVj0ZZ0ZmqSb_3Qky7kOXyUmSI9tyXX2FhCBgGkZoNDgBP3bIIEfPs2~cEYwUMj4tAD0sXs0ygmRa371~UdATCw~0mONKNwiadV36OduENkS_h3A7y7PV1e1Kai5LWCEfnRP_D66hlbqFi8LIpDeesKE0gfXjPv9B2A--.jpg
//media.inmobalia.com/imgV1/B8vEv5Xh_VThvnEqMx4G0ZxU_YC_pCgmETwWNQKyeMqLb9Afo_WSoi~kcK5mwaepLz96AHEmAzWJQblCNhundhnOIYTFLWoaYCUm9Ud2L1lGqDq69weScCubEavAasZT2S4lekPUDoNhRhZc8joLx0BWlV3k4duzjAEbiN1csaYZhixtLpZ8mDXIAC7_yB2m6PiBKRJgOc1K_uDXxxBeDtJYqPQQPHDiUExgO64VkZq7M8c~XRdlcIJsAWRVGRsjN2EpEkgHS_8aK0~ziAvlwgMy~PAQwvGdge6aLMBIELcdfBdP4ppFSSpZCTkJWclwh5pt7A--.jpg
//media.inmobalia.com/imgV1/B8vEv5Xh_VThvnEqMx4G0ZxU_YC_pCgmETwWNQKyeMqLb9Afo_WSoi~kcK5mwaepLz96AHEmAzWJQblCNhundhnOIYTFLWoaYCUm9Ud2fStjimpNFsgxzTuyLMHOzGvuzbL_G3BKhCr3A53_u3CKF8jtNen9EByrl8v4sO6lQaL8lktvsK22z~aNqg0Ldi8F~U_imYBdCKdVqOmCvygxVXN3GvBTtyKCy53eeL1s7sPhNzk7_cs0ZB0XtVBiQUy2nJ9F3mB5p6g~VWV7r008VFYHWxedehWRyUslqINkv3rIxbaCaLzvgdKk~UrBzuF~3ibeOw--.jpg
//media.inmobalia.com/imgV1/B8vEv5Xh_VThvnEqMx4G0ZxU_YC_pCgmETwWNQKyeMqLb9Afo_WSoi~kcK5mwaepLz96AHEmAzWJQblCNhundhnOIYTFLWoaYCUm9Ud2f49~gRk1OvcL~f2TwbFBj5Hsxy2H2eiKFzl55l~UL0qvGurqajEgOqb7Gs01Xw95vmKFK2vfCRzFcu7xnsl_DZ0pa7JebDCDW~pNvliicrUJXKdRbOe89VUsAbqB1YxhdiogMdgCSF_JorvwSz1rBebdY3kWtYh8dfNp~mrdlNUL_yCeU4LF8rZBr94SdC6jvk0Os8wPqEQWYlpw_qi0o8_rMXcmLg--.jpg
//media.inmobalia.com/imgV1/B8vEv5Xh_VThvnEqMx4G0ZxU_YC_pCgmETwWNQKyeMqLb9Afo_WSoi~kcK5mwaepLz96AHEmAzWJQblCNhundhnOIYTFLWoaYCUm9Ud2f953hTLAs~zrU8mpApth7ndVHJK6YDjimTLYIo2mU29QdKFWvehJo1M1HDpOImv5X24WGojDfV5lD3szcYKlDIP1Y~ygrmi1uDtSVRPi7aTqSDjF81JjurJ72aL70Mdr6OOhp9KpDXUFAGES6Umi6XIcy5x0Z8i3bv0~u~fh3MZYq_~8onyt5Q7ytZmtgx4AR0Vra5EDnofA0K87feir2vcpELclvA--.jpg
//media.inmobalia.com/imgV1/B8vEv5Xh_VThvnEqMx4G0ZxU_YC_pCgmETwWNQKyeMqLb9Afo_WSoi~kcK5mwaepLz96AHEmAzWJQblCNhundhnOIYTFLWoaYCUm9Ud2f9jK_iPcrrVepqOXWvyXTjACvw6V4l5U~gMfRahgpqJRrITLGZblxJvlRJzn7yHRVWf7t3ymNq1jTi2c_teg9vijnlX~gQbq4vo55UINulU6xQ1uO7Wd9K98x4m8Df2FCubBxCJYvJPTCNzxPDeRl6NoALbRJnPPs~vgPe8JF5xUkCgkwKOHWS6CQOpyTisbVwulSf6rVIF11agX14P6E_AlpCXJ8Q--.jpg
//media.inmobalia.com/imgV1/B8vEv5Xh_VThvnEqMx4G0ZxU_YC_pCgmETwWNQKyeMqLb9Afo_WSoi~kcK5mwaepLz96AHEmAzWJQblCNhundhnOIYTFLWoaYCUm9Ud2fANXvKRencf4lw9XBXyahgOD2RSVPCExgscSBAV8gE62Q~MlsbRQ7xyW~J1p4pBHsOyEGw4200XSxDkS6q8clQnK0UWmlzvIs1QCddv8d2e4PXAaEVY0I5rqM2IFAQbPFq9tfzlmxVCd3AXMnX6i2o_oxRz5pY3YJm2yRaIqoeibUqWNEw9Hxc6Vg3yWpVQvPt4K7eWGkzFmJYSb93DObB_eQl6MzQ--.jpg
//media.inmobalia.com/imgV1/B8vEv5Xh_VThvnEqMx4G0ZxU_YC_pCgmETwWNQKyeMqLb9Afo_WSoi~kcK5mwaepLz96AHEmAzWJQblCNhundhnOIYTFLWoaYCUm9Ud2eBko2jtra6hd1CLVyqfREDky29jiASVeCAOu3Mqd4VEH01ePvuZxyCbFiv1wSG~CYlsk3wrk1IryVzuCK_JBG9iLYLLK9cIvYKWsXvqr9mODMvPYnB~o181jWLX2l7~~ybQGIYGRZhYHPmG0HHY_FGiwdxYKVsX7Ilj~OlsueIQCZ9HrQAJgXQyJrBvYjs8V6wg~9nGb~IEtdAjCJ6CMRJuBIMqGrg--.jpg
//media.inmobalia.com/imgV1/B8vEv5Xh_VThvnEqMx4G0ZxU_YC_pCgmETwWNQKyeMqLb9Afo_WSoi~kcK5mwaepLz96AHEmAzWJQblCNhundhnOIYTFLWoaYCUm9Ud2Jwbuc5M995fV8PiAC3BGIUPuPK68zzLpwB~tIoIEy60oSyXcfjQv_2tGqVXnupZl1vl1c7TEHfcGdFHAJGvMC~PGn5I__F1KrmTJD6ydByPWPtDDPZmsORG4tCN7X_D0rRzvb8vTe7FZrHsUF5sZZfiB6LEE_MNMmy5To5lS5LurhZ_4rqUjAPwaJQbQfgT4kSXvQRUNlBsK0TxtJhFSFvI5cr6Tyw--.jpg
//media.inmobalia.com/imgV1/B8vEv5Xh_VThvnEqMx4G0ZxU_YC_pCgmETwWNQKyeMqLb9Afo_WSoi~kcK5mwaepLz96AHEmAzWJQblCNhundhnOIYTFLWoaYCUm9Ud2e1p0rmfV_ULFf1JJyQDjYhpXumwjtoqODEXMA_LsJskwN_jGrMK9nEAuNn9c_iCh7EPI426dJ52znz1NfsmZif_nh3Dku~10QfJFaS_Wg_3w859Naq4BUKBWfZ7t4nc6dwVD4ROv619WcLIneO~ro3kpwEY8Kz8wbxSqDZSmP7S3WAUaySzOGNpetJnvisvYO2369JQvu_24ZEeDfegA1tNZKDwLCw--.jpg
//media.inmobalia.com/imgV1/B8vEv5Xh_VThvnEqMx4G0ZxU_YC_pCgmETwWNQKyeMqLb9Afo_WSoi~kcK5mwaepLz96AHEmAzWJQblCNhundhnOIYTFLWoaYCUm9Ud2KEo_eN48qQbYNgHPRevUC1Anj5iR_K~Eva83i9krbQ1nJ7bLkVzB5mzR6DI0Tg_asggQfIc~FnXK5AsXuPbCyma1KaL_bYO9GwJkMyDrPklqedXMTWMhZWZxCrRiRiLC9jDlx1cup~6H4qo1jWKspJFNNGrKujpPkD5iyuo2cWD6BCZA5Pe~YWzr72lmuKB~1eIkT__N2nYR9K2Fu8KmqmaeKdDXbA--.jpg
Real de La Quinta, Benahavis

Price On Aplication
Vista Lago, development of luxury villas in Real de La Quinta, Benahavis
Vista Lago is a new development of luxury villas located in Benahavis, in Real de La Quinta, with exceptional views and qualities.
The development consists of 18 villas of sustainable design where the orientation of each villa ensures uninterrupted views towards the coast with Gibraltar and the African coast in the background.
Vista Lago is integrated into Real de La Quinta which will feature a spectacular lake with social club, bar, restaurant, golf course, wellness centre, boutique hotel, equestrian centre, paddle and tennis courts and a small shopping centre.
Each villa has 3 or 4 en-suite bedrooms, large floor to ceiling windows, spacious terraces, individual design of each villa with customised packages, domotic system, customisable basement, infinity pool, plots from 1107 to 10005 square metres, built area from 484 to 534 square metres, first class concierge services.