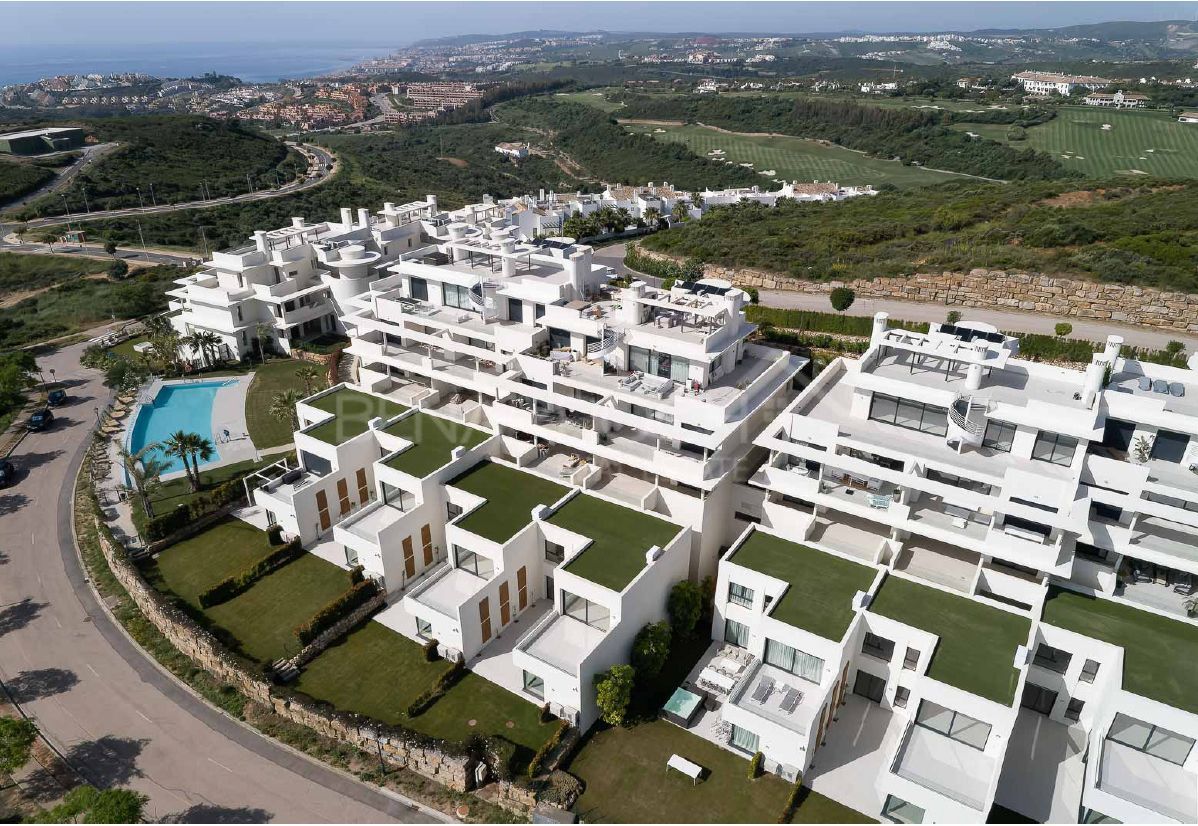 //media.inmobalia.com/imgV1/B8vEv5Xh_VThvnEqMx4G0ZxU_YC_pCgmETwWNQKyeMqLb9Afo_WSoi~kcK5mwaepLz96AHEmAzWJQblCNhundhnOIYTFLWoaYCUm9~LKxrxupuMmUI0lobFCjmieTGMLd5UWTg_2Mpa_gbwXE0poMtxBwq7bIVGIpDGsF2YP5fyadK1LS8EilCaCnwrcldFp~vYjtxtwE8fvUOyTmXsH2xWxKt4eVIXo5YnpNbYkMx_UOo7JOwLzpdv35t68mnD8inrdO5fT0RfuoBMGlrOWDV3Llp6TW4u9rzodqixlWL0rjoztnovcVBC6ykYdcUeQO3wXQQ--.jpg
//media.inmobalia.com/imgV1/B8vEv5Xh_VThvnEqMx4G0ZxU_YC_pCgmETwWNQKyeMqLb9Afo_WSoi~kcK5mwaepLz96AHEmAzWJQblCNhundhnOIYTFLWoaYCUm9~LKm9EuehHYPz_LZBaxVsB73FWDUSNmnsZ0X5Q6aGZDtbDraN~Dnl2SJNAkzWE6PTsDjCSvCcMPYDqzb7vlG18N2wKY8nDLrD_zJcUSrbkxSzj_UU6D9JSr_1ZuuWKpMm9GQdxks8Fuhab5R66VzKDGDFLMGhF6ev80qMWe2yzcJUF8wMkOMrf3C~YzbUKmBrIJ8sSi8nft97TZe~UlXE0kepuJDTFsww--.jpg
//media.inmobalia.com/imgV1/B8vEv5Xh_VThvnEqMx4G0ZxU_YC_pCgmETwWNQKyeMqLb9Afo_WSoi~kcK5mwaepLz96AHEmAzWJQblCNhundhnOIYTFLWoaYCUm9~LKxrw~cq1f61Idcyci45kPaB1L~~fO7P7b7W~F6CkFhc1vtOrSpdL6mqQRGqSpUntq_AhjwQwNx40LLHo1uTFSbshTUfsJWmkpudSZB7slA94q5ti8UiZKaFODLBkYoN21vCYWzCoiD609vZrwBrCNCROgmDTgUo2a3z9Zu92tiVpDkRZwO5bsPAX1KDo_mTPZJBy_tZbPKHQNYNRWvsEKbyMBDxXIrQ--.jpg
//media.inmobalia.com/imgV1/B8vEv5Xh_VThvnEqMx4G0ZxU_YC_pCgmETwWNQKyeMqLb9Afo_WSoi~kcK5mwaepLz96AHEmAzWJQblCNhundhnOIYTFLWoaYCUm9~LKkD9uzqlibHBMDahIpCX5D8Odg3sl3Z7jqZkIH6Y9m1tajebzqXCUvy_vp_eVwDr~S2CXn01~hrkVUrwFSRxdVgIrFRsuVZ8zF9haZXrjTvqA1eGF_D4biRtrY0YfHtVihnNwPDQ05gsDF8Ky~mDXatUVB2jp3Bd5Urd3xBzvrBlGp6cqqZikQz~P96qXajtkBewJU5uFcwgBpSKr8KdA~elPO7PWzQ--.jpg
//media.inmobalia.com/imgV1/B8vEv5Xh_VThvnEqMx4G0ZxU_YC_pCgmETwWNQKyeMqLb9Afo_WSoi~kcK5mwaepLz96AHEmAzWJQblCNhundhnOIYTFLWoaYCUm9~LKlHTmWTopL8AXtoUm4guOqSDMZPWOIpKd3brO5KfNT3tOSiXPvWqpORDsKHShIp8lIdKhKRpYeJcYw8AGWQpBVEvIL~nqojV0tTYadZRNhi3SDkh_r9oPkfWIBdSIcUdd2wGS_J8kZ7GwhhFj5g0iuV_3s7QAev1dYg0ZSUk~nH75p6YtOIxFo4i3M0dyuKjveTKSxvpWb~fuB8Y_FtLrEtAey_526Q--.jpg
//media.inmobalia.com/imgV1/B8vEv5Xh_VThvnEqMx4G0ZxU_YC_pCgmETwWNQKyeMqLb9Afo_WSoi~kcK5mwaepLz96AHEmAzWJQblCNhundhnOIYTFLWoaYCUm9~LKxG13Ip81cOI~wSYiIIrBAzHpPJRJfSbDPBdhjl3Hwxme3TRidDCJrjy_0mmu7UVvyuh~7JEUnSNTGwU1b3OPhkr5yFZLdLYMjm4vPfoElDn28fNaYsnEYXRltnLRqeaVWcbOvw_lR3YDNyG40RGviera65D5h9~_cxSnDZhbq0Oqb~EEmXiYEx~a7Iy3yqzCk6lc_Y4YtcXVZXfJGbSEeFo4vDqq0g--.jpg
//media.inmobalia.com/imgV1/B8vEv5Xh_VThvnEqMx4G0ZxU_YC_pCgmETwWNQKyeMqLb9Afo_WSoi~kcK5mwaepLz96AHEmAzWJQblCNhundhnOIYTFLWoaYCUm9~LKllRc80spkE73yvk8157gqXchDnrk4W12HkDd9QMo9deqXBRq7oUKIAZdc8zICmbeX1w07hklyWdVYO8uRPn4L70UvRyaUrpNVtqqQmnhiCbW0yD~fMwqPYrHseuxkv1zhwLitDkZGq1CtsbhsIH4CRvMIR1064ZoNksc59OS4Uotcz~56xmZFh3zSVsFt1RO2SKKsBUsE68v8kUK0kSq666hXt5JnA--.jpg
//media.inmobalia.com/imgV1/B8vEv5Xh_VThvnEqMx4G0ZxU_YC_pCgmETwWNQKyeMqLb9Afo_WSoi~kcK5mwaepLz96AHEmAzWJQblCNhundhnOIYTFLWoaYCUm9~LKkylc2UI4twbG1LhUSq5gmTDI39mlKPFlfxyBin1MAIIKwPoBmqX08FTVJhnXyb6oItfdfaYZqKG2WdQpUgNW3MCF7UP83r~Z98nd8EZRcbE3OgFnNQB2LgXDB3IB8YN9G63z1tvPk4Mvrkpk4gjn9fUVxB5lpSfD5zILukO36I1xLCE~OAvwOtOWmpWH5sJ5qoIsxex~BY2sqlU0szOe_CoRQZMO5A--.jpg
//media.inmobalia.com/imgV1/B8vEv5Xh_VThvnEqMx4G0ZxU_YC_pCgmETwWNQKyeMqLb9Afo_WSoi~kcK5mwaepLz96AHEmAzWJQblCNhundhnOIYTFLWoaYCUm9~LKlgW8JwBjwUybXW~8eHj6BWlXreobUidqXowMSB3~ruHImBw_4n9qFWL9Z9xkUQA~KmHVshX8E1wV5h4iM4OpRXzbXKa_cigJB1ztqbhhvXaUgDfNJbGc99F1SGoPfyJCxXmwbOWj4puJob1Jf3dlav34~6TxAeaq_vZFyAG2hYYH_6k3eFcyBfemGb09QolGDwDWlzIlQ3I2iW0YWzN38XkQ~6jSpQ--.jpg
//media.inmobalia.com/imgV1/B8vEv5Xh_VThvnEqMx4G0ZxU_YC_pCgmETwWNQKyeMqLb9Afo_WSoi~kcK5mwaepLz96AHEmAzWJQblCNhundhnOIYTFLWoaYCUm9~LKm9oOFe49KLDofQpPcQk7cSKObs1RIi8kLLOQkczlsJZ3EkJs~~D4ElQ~UVNqd3hwAEoTDPyLlkQSMBuiYKsh8XFtCjLT4ih7UV4oM_oGt_KZk8ubP8Aw6bIQaaP~sYuMt8ODZXNDwAO8tXiGQF67UoBVUfOS~FXqlLWGQyKirQAJBbGI2467ee~rxr30OltGWsb1Q9FJ8_vI3jtnbN_suO8_xG2~dg--.jpg
//media.inmobalia.com/imgV1/B8vEv5Xh_VThvnEqMx4G0ZxU_YC_pCgmETwWNQKyeMqLb9Afo_WSoi~kcK5mwaepLz96AHEmAzWJQblCNhundhnOIYTFLWoaYCUm9~LKx~QIbRax7vc5tvc~FwyOIHugS4Dnx_WZ7z2FO7FJcSQUX6rJCnlE8MbA6cNAqzrv2TZoV31yNUg0HKNkivwJuA7PYmm69d0JNp5T5Pb10lKqnkmXdZjK43qRGKu02qfsTy_hbXLAOxrxak7VkDHf9rkbO0wHtEtVc4c3eK6s8Ze2vUdYLzJ1xQe1oBC8uvIkMuMHMZjV62_Mgu23tXgYPSNyAoXaRQ--.jpg
//media.inmobalia.com/imgV1/B8vEv5Xh_VThvnEqMx4G0ZxU_YC_pCgmETwWNQKyeMqLb9Afo_WSoi~kcK5mwaepLz96AHEmAzWJQblCNhundhnOIYTFLWoaYCUm9~LKkyGtapmd5piMFqfz7lmwtj39xGKrjBWTmuDxSGSP~339YF1igc2L9AP46SzynYE9rl76wKXaw9S4p~Bl0UdDq6C2lAIsDFc3gj78RYNv4IzxOsAkRV4pdITfHuxcmWFduYxZ7Se7WFxpQAudSpkdAI7gvTMsCT54U2lMtXea7XP6eyUQ1RXXI2SLjz~F6BME4QS_R7bHDlASx2hrZAZ5QVVk91qXvg--.jpg
//media.inmobalia.com/imgV1/B8vEv5Xh_VThvnEqMx4G0ZxU_YC_pCgmETwWNQKyeMqLb9Afo_WSoi~kcK5mwaepLz96AHEmAzWJQblCNhundhnOIYTFLWoaYCUm9~LKwcBnhWs8Xt0FpcfgEo~byvdpPkm3fYCV_5dVBslKdJ4muK2NmjKncdEENCYE_~pwltZ_EomWSiBpHiC3nX8Bzc_I5lsd6dfmoWCFy3Z96cSPXAX39po5dtOSrLuqXAXIXFTox~z0nCG5c0yNOvWTnjjZPE~C1nVYLfRuQEfOoF9fANtecdCbfBzeLHl79e0zeo8IRhrkLPfC~JjBpI5inrOc0Q2J9w--.jpg
Finca Cortesin, Casares

From 805.000 €
Seaviews Villa Collection, semi-detached villas at Finca Cortesin, Casares
Seaviews Villa Collection is a complex of semi-detached villas located in Finca Cortesin, next to the golf course and with excellent sea views.
The residential is composed of 12 semi-detached villas with south-southeast orientation, spacious and bright interior spaces. The villas have a constructed area of 192 square metres distributed over two floors and have three bedrooms and spacious terraces from which to enjoy the wonderful views.
The five-star Finca Cortesin hotel, located right next to Seaviews Villa Collection, completes this magnificent resort that has been considered one of the best in Europe, having held the Volvo Masters several times on its course, located just a few minutes from the also famous Valderrama Golf Club or La Reserva Club in Sotogrande and La Alcaidesa.