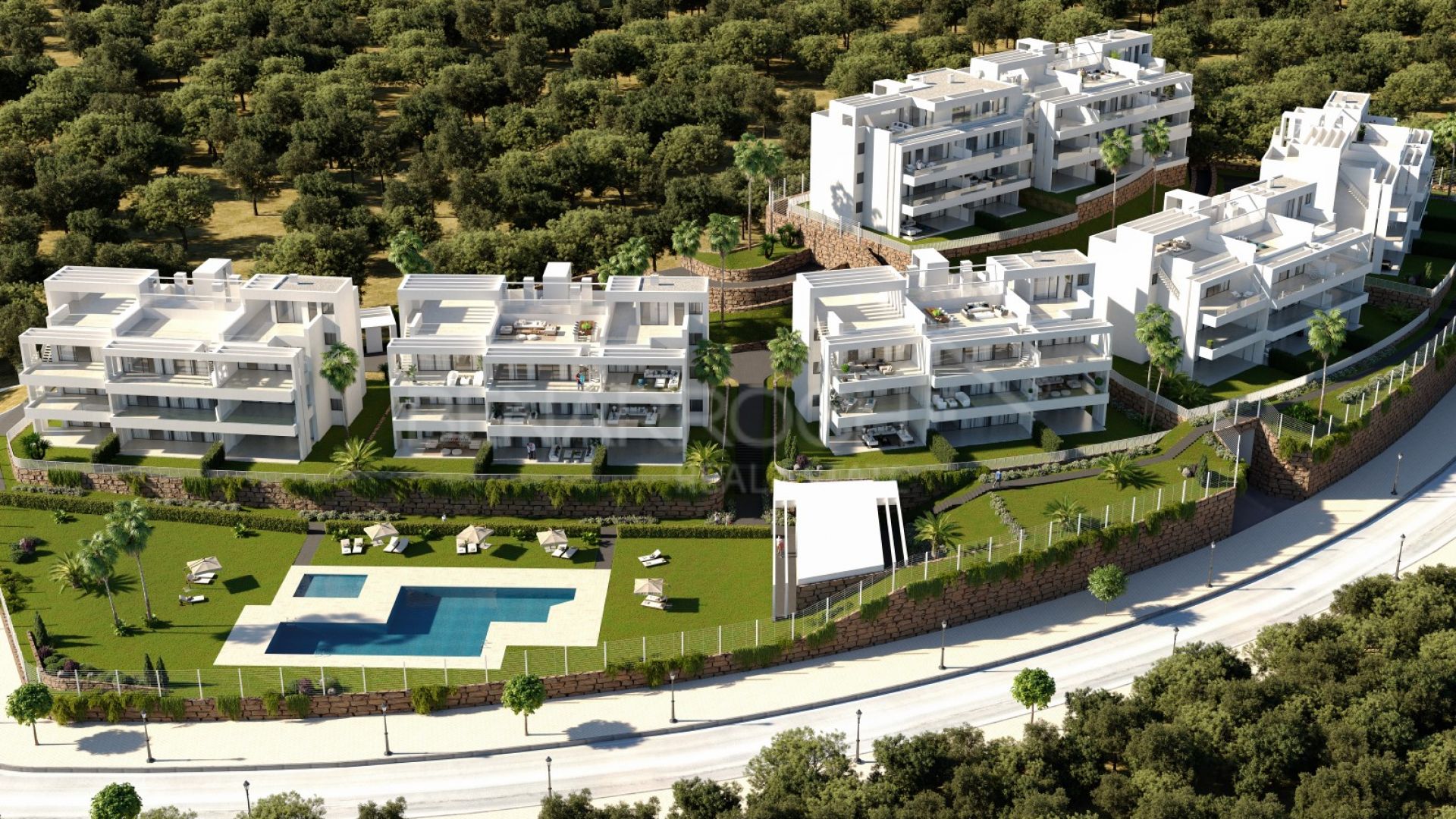 //media.inmobalia.com/imgV1/B8vEv5Xh_VThvnEqMx4G0ZxU_YC_pCgmETwWNQKyeMqLb9Afo_WSoi~kcK5mwaepLz96AHEmAzWJQblCNhundhnOIYTFLWoaYCUm8J7Do2M0MhP_zU1G03qdeK_nYHD_eHtBeLGt~C052cawBx2Cbs3_cEriA5jhwY2mMsANFdZ7Nf8EWOS6lEQu7WDr00OyX5LXaKQEo7AgE8q3qr2OiJjFiPfiFsHXxTFzjAV6K6EmbicDlq4vI~VF6eXD42g4qdeaXhrKXg9TVUpZYX80fBxKqalMzXMz6WSCU4Psm5YJDxY0Qm_pzznCUOPkW~vKHnXYgA--.jpg
Azahar de Estepona, apartments on the New Golden Mile
Azahar de Estepona is a new complex of contemporary design flats and penthouses located five minutes from the port, on Estepona's New Golden Mile, within walking distance of the beach and with quick and easy access from the motorway that runs along the coast.
The development consists of 61 flats of 2, 3 and 4 bedrooms, distributed in seven low-rise buildings, with ground floor flats with private garden, middle floor flats, penthouses with private solarium, communal swimming pool and garden areas with outdoor gymnasium in a gated and private complex.
The flats in Azahar de Estepona range in size from 81 to 145 square metres, the ground floor apartments have a private garden of 19 to 100 square metres and the penthouses with solarium range from 60 to 99 square metres.
The properties of Azahar de Estepona have south, southwest orientation which gives them a great luminosity and wonderful views towards the sea and the golf courses. They include parking space and storage room.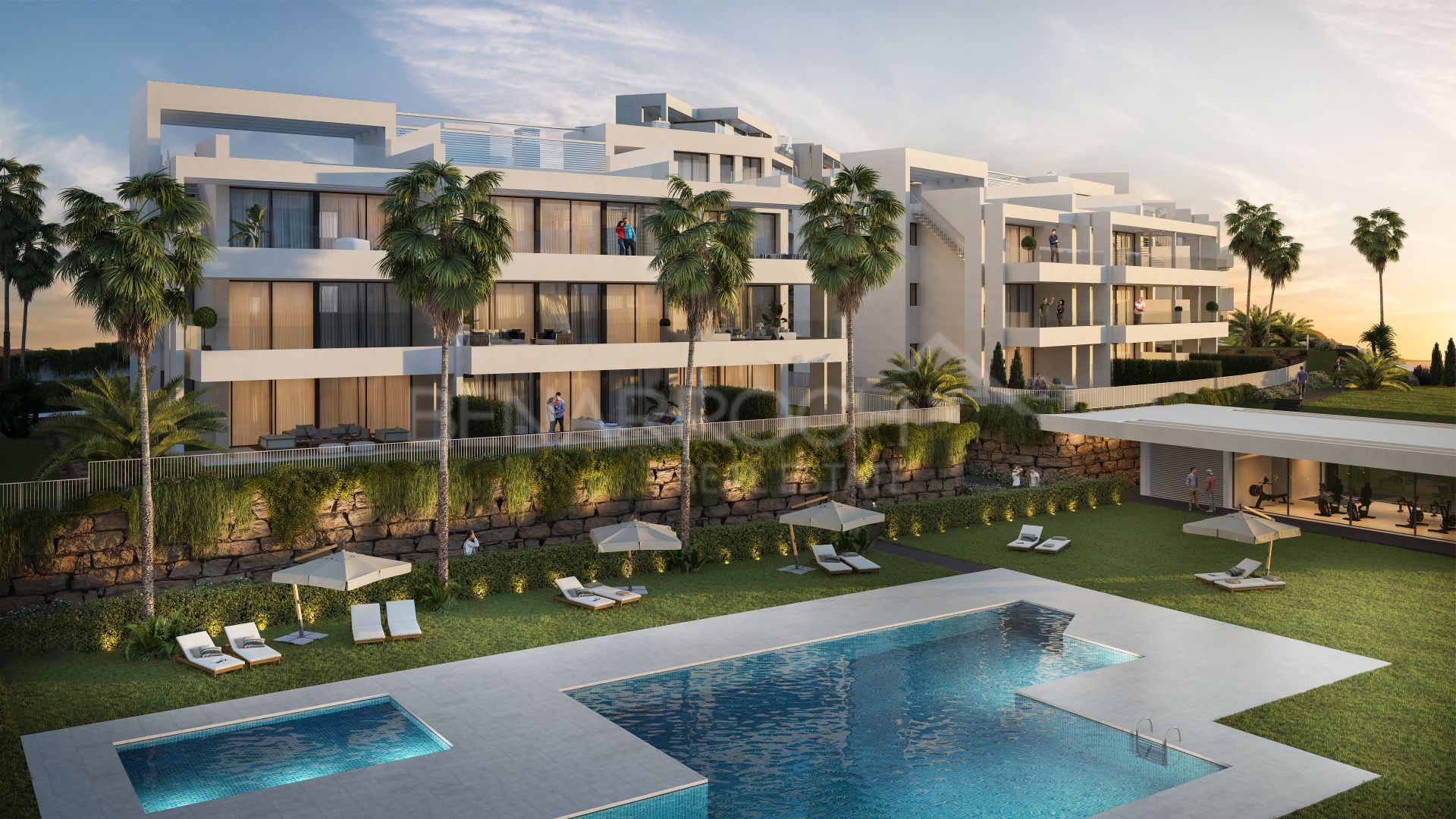 properties in Azahar de Estepona, Estepona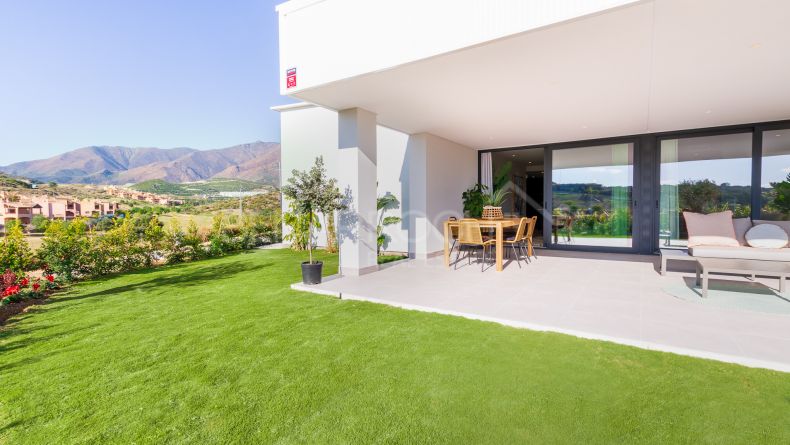 SOLD
Ref. 208-01693P · 3 beds · 2 baths
Apartment in the new development Azahar de Estepona, only a few minutes from the beach and with ...