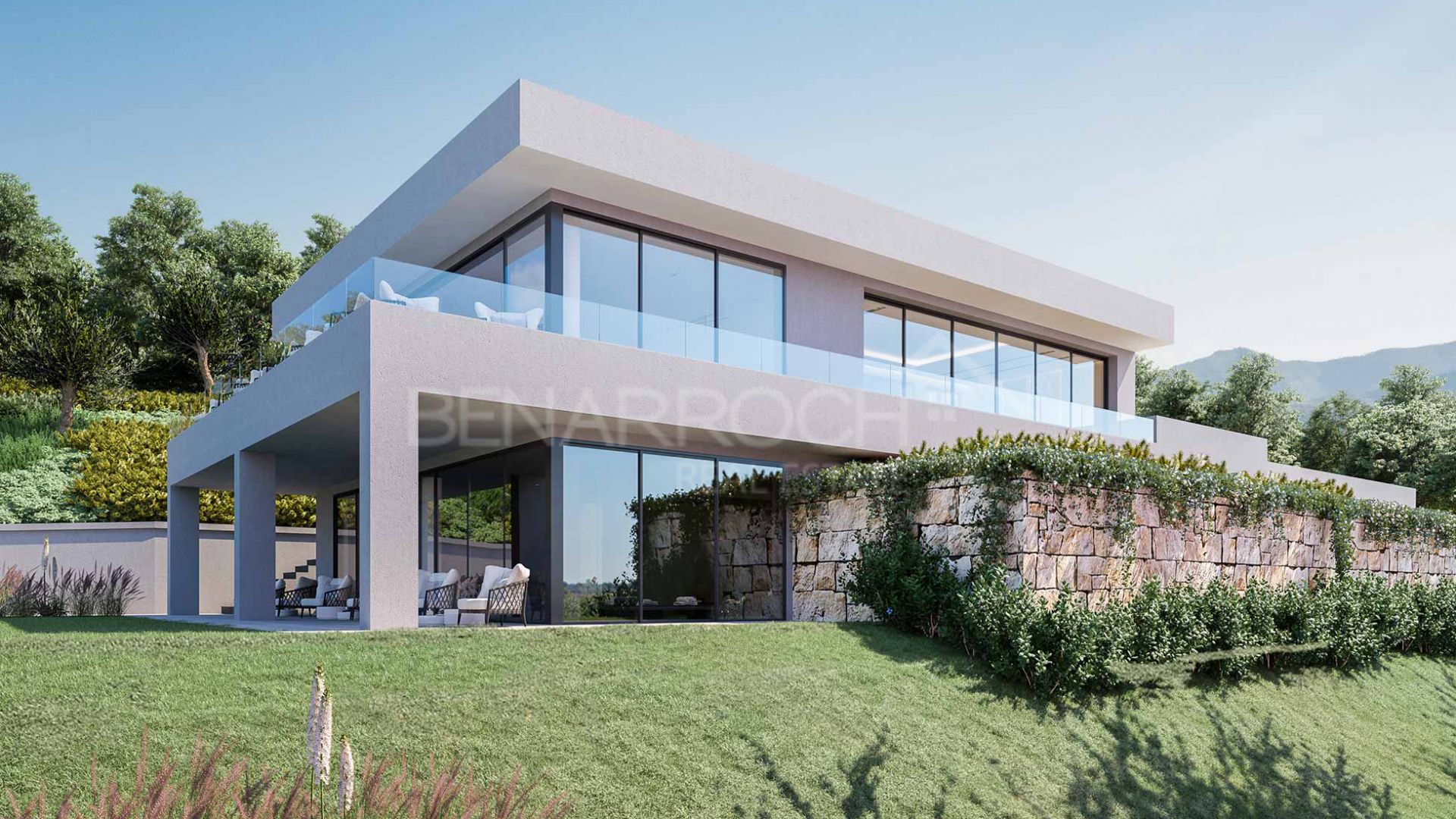 //media.inmobalia.com/imgV1/B8vEv5Xh_VThvnEqMx4G0ZxU_YC_pCgmETwWNQKyeMqLb9Afo_WSoi~kcK5mwaepLz96AHEmAzWJQblCNhundhnOIYTFLWoaYCUhBzg92ENqMNZ1kuSUBnJ1IqewB0oT3LjPTl3YmH2GH5fF1usMTLE3niWEVYA1WBxvipWpD6S0b9wdZjbRcOFK~knLQXrZbrJbr~m00~ouD1pKZ4o~~CGcaUISckwbO1aqPIvRorFehsI73QKnOzxbdvi2H_z~S~7XOL2x9BvLtOxgpCzCx3yroJac4gdDO92naZ2317PzojoUv5LBJGB5S9OyPzGgtAS~kQ--.jpg
//media.inmobalia.com/imgV1/B8vEv5Xh_VThvnEqMx4G0ZxU_YC_pCgmETwWNQKyeMqLb9Afo_WSoi~kcK5mwaepLz96AHEmAzWJQblCNhundhnOIYTFLWoaYCUhBzg93v1HT9NCCb1w8wyIWdntOdp7o7k9YIxZ9wV_DdTo7bzAM~tYmeE9gTy69I5h88siAaguQ5IT4xwJlKpkNPxUuUhq3ziC2DUrIqprYCAPYZyBd~Y4LCel7YQDKJsqJLDZZzDoy3KPcdoSWMHU4uxWDpEZtBuEgPEHGfRgnHqHeV7Yg_U5Mvi~f7d~mekShad_fSGLZHYMXw1ThdZtky9Quqt0X9aiQQ--.jpg
//media.inmobalia.com/imgV1/B8vEv5Xh_VThvnEqMx4G0ZxU_YC_pCgmETwWNQKyeMqLb9Afo_WSoi~kcK5mwaepLz96AHEmAzWJQblCNhundhnOIYTFLWoaYCUhBzg905B6oHr0LKBImpYe_qNnAUIwx~xdqR9Ca2IJnO0fwDE1~5hogj5quek_Hbct15lVNrdLxiBYoCzxCv9ymccJxaBlB6m62idY3xBacVR64L1YJaIotipk_xeWzOL70ceO21yDuWvAF85Iz3ywg2_~id4KM6Dw59pXni4KxYCJtS7fggfHYUj6S8cHXTLObFC1V8LFSkqAxrUuBuwsfyKQA9WfH52piQ--.jpg
//media.inmobalia.com/imgV1/B8vEv5Xh_VThvnEqMx4G0ZxU_YC_pCgmETwWNQKyeMqLb9Afo_WSoi~kcK5mwaepLz96AHEmAzWJQblCNhundhnOIYTFLWoaYCUhBzg9jCAAVs0MosAjT1C_jrcZJoNmukrE1STT7Ra1RrfQnXrNanWQU40aAlb7WRZr5lLE5MyPH6wRvB4HEPuB4R485GJuQqvMxUk7NGLgWgMajnGjyULRUlzfc2m1qpEi80Qqmn1of_vVsWmxgEoBtEAbhNm9foHTkcZiERO6ZOC3qr~jB0gh0L7I2apNhBwL2QeTj9Qmf9FDla~i5mW9ktGS240q74urgw--.jpg
//media.inmobalia.com/imgV1/B8vEv5Xh_VThvnEqMx4G0ZxU_YC_pCgmETwWNQKyeMqLb9Afo_WSoi~kcK5mwaepLz96AHEmAzWJQblCNhundhnOIYTFLWoaYCUhBzg92BIRtb5pCRqstO44PNa9ohgcwVv0ub8amRxpgG8O~TthVRk7m2sOg0jyGwpfnf3NwyfLQZtm_dGj9gBEw4VlOCtoLZW706dKFfWT7Ii5jRpzDXheXXhauaPvxuXeASbTrhVqf1oAOLJ_LxcDKLFz0qqKARBSx95QLWBOXGeJAYM~4mL576mE7YtDeAEp_AJzl7GWS4CaKrZmt346b2S4v1xCaiks0w--.jpg
//media.inmobalia.com/imgV1/B8vEv5Xh_VThvnEqMx4G0ZxU_YC_pCgmETwWNQKyeMqLb9Afo_WSoi~kcK5mwaepLz96AHEmAzWJQblCNhundhnOIYTFLWoaYCUhBzg908dw48dVPVP3gVqz2FJXEs_ft8vGLU88UHfGOliO57x1iJjD3Vn1MRGXh_wugB5Ix~TB3A9~GhJoLDoXamJdUUpCkgCwqVScFRW79Qj7w9vPTTSWgk6gZ33CcOk~Bf5G_XOWgkAEvT6y2_abnuShAI~MbHH_qXGW~0OexPgj79kph3Y7hFytzmsM9Uu~IzGFT1UaejR10PAR8rbTaTu81RDA72h2aQ--.jpg
//media.inmobalia.com/imgV1/B8vEv5Xh_VThvnEqMx4G0ZxU_YC_pCgmETwWNQKyeMqLb9Afo_WSoi~kcK5mwaepLz96AHEmAzWJQblCNhundhnOIYTFLWoaYCUhBzg90ubXdPuqZNJFHxpNlWcpR0Hhl4vR0ZjTy~bFbd2dMUyOhwTalHVG0zf_rNks0r2FaKCj2t9nT8hQhlnRk6IHwo6_lIm1ewiaB4_2xwtZ02lHEx6QWESFPfXdCrpPFu2D3FbVd6jYSiBVXhShJ_rC9WQt_GmlYrKERgZs0AqrZ_0tar8tWu1kl_4rCV6kMR3zUF~VdH~slNIu0v_KZ0GETrH_8Q34Ig--.jpg
La Finca de Jasmine, Benahavis

From 1.650.000 €
La Finca de Jasmine, luxury villas in Benahavis
La Finca de Jasmine is a new complex of newly built villas located in Benahavis, just a few minutes from the town and Puerto Banus and Marbella.
The complex is developed on a plot of 269.000 square meters and in its first phase will be composed of 14 villas with three different typologies.
La Finca de Jasmine is located a short distance from the golf courses of El Higueral, Loas Arqueros, Atalaya, Marbella Club and the golf courses of Los Flamingos.
It is a luxury gated community with private security and equipped with clubhouse, gymnasium, spa and Mediterranean gardens.
properties in La Finca de Jasmine, Benahavis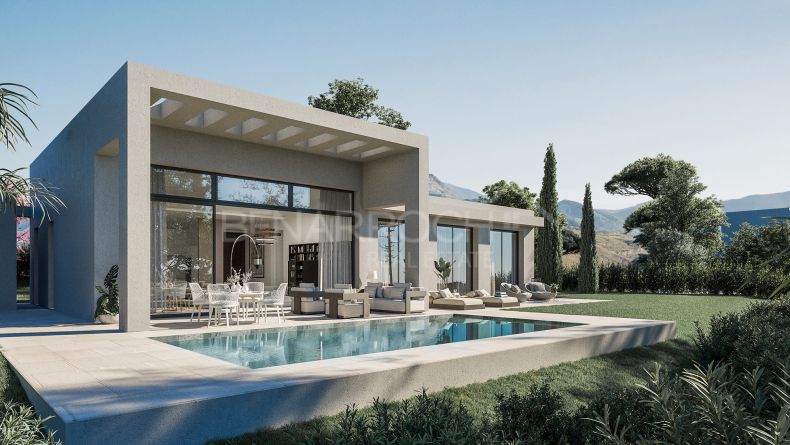 1.650.000 €
Ref. 208-01652P · 3 beds · 2 baths
Newly built luxury villa situated in the residential complex La Finca De Jasmine in Benahavis.La ...
similar properties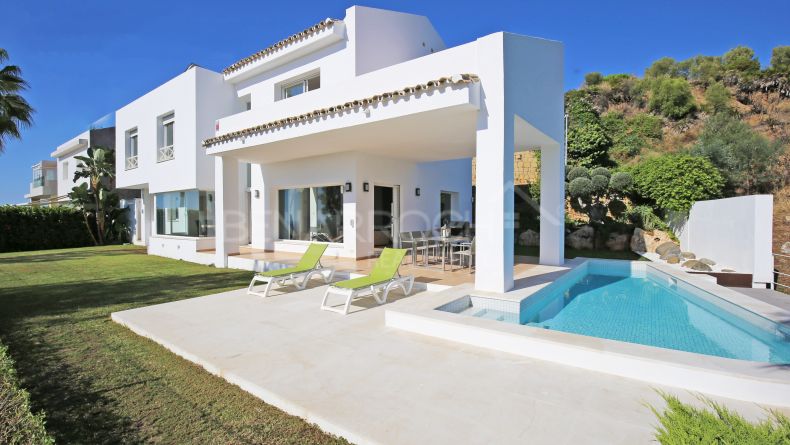 Price on application
Modern frontline golf villa in La Alqueria, Benahavis, next to the golf course Atalaya Golf and Country Club.The villa is only a ...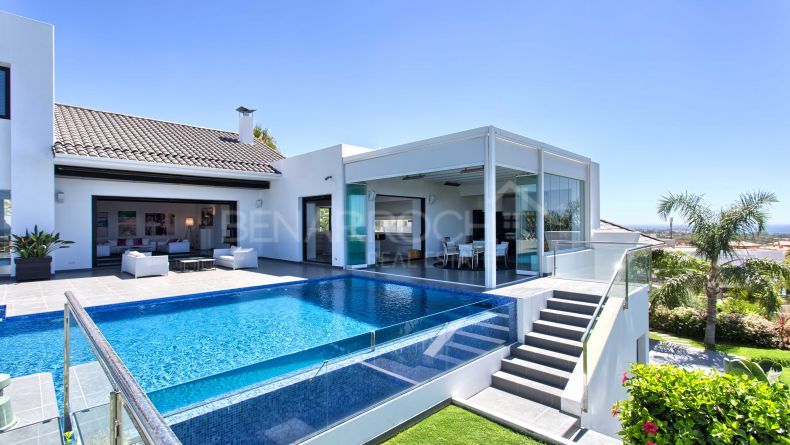 Price on application
Contemporary design villa situated in Benahavis, Los Flamingos Golf urbanization.The villa is built on a plot of 2400 square ...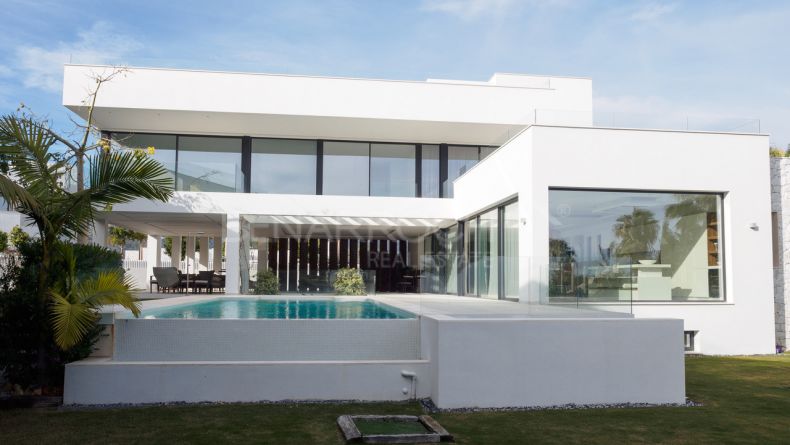 Price on application
Mirabella Hills is a modern complex of newly built villas within the urbanization of La Alquería. It consists of fourteen luxury ...