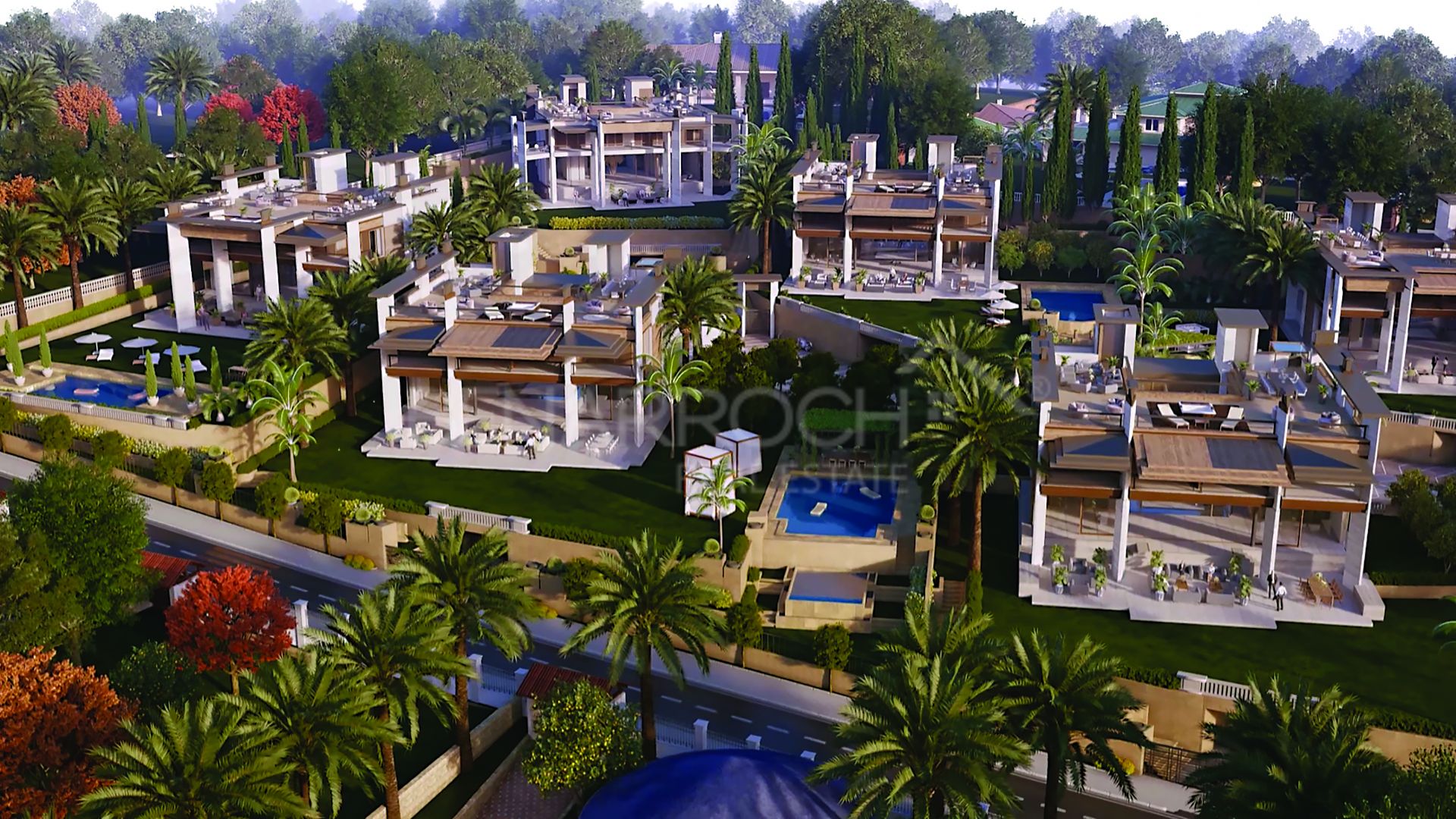 //media.inmobalia.com/imgV1/B8vEv5Xh_VThvnEqMx4G0ZxU_YC_pCgmETwWNQKyeMqLb9Afo_WSoi~kcK5mwaepLz96AHEmAzWJQblCNhundhnOIYTFLWoaYCUhAjzVhcs8nCy90wmi4eaod~ePh4JRuYHVXQzVa3JgrLkVr~8g~~otTp1~aBU6DEn6iev5qINBvOj3idLRz1ScvDPmBjIOEQMZKw3fkw9L~p7Zd52I69t3J6XfOk_TjWUidYxLxKRP0IvpTpbK1n~VVgam~XbDRZhSbflOonX9Mze5k46QMttWwgAaYIsntV2Qa26lu8rhWOyW7uXRtFKfsHwj9d~Ia8ja6A--.jpg
//media.inmobalia.com/imgV1/B8vEv5Xh_VThvnEqMx4G0ZxU_YC_pCgmETwWNQKyeMqLb9Afo_WSoi~kcK5mwaepLz96AHEmAzWJQblCNhundhnOIYTFLWoaYCUhAjzV1zVmmUF31Pb7tzTuDlaygA7Ekcp2apLsERzrI10SN_omctdsz3HKd0ucKuKe_shEkWNomqFKeb9brOwkM9uStQcKRh5HHJ5yN9dqWTi~A9JYkg6vq607EOI8W3bqyUv760J6HFhAeWPJj0HWeKn2WDg9vEWu3mis4_8AneOTWhvHcuOr2qFO1c1cUskBrLUkQxWP6aOYZRe3IJWxRZYkzAD8QyJFAA--.jpg
//media.inmobalia.com/imgV1/B8vEv5Xh_VThvnEqMx4G0ZxU_YC_pCgmETwWNQKyeMqLb9Afo_WSoi~kcK5mwaepLz96AHEmAzWJQblCNhundhnOIYTFLWoaYCUhAjzVhh5f_spkfivbjo3MAxkJxDE~W8DRxkopSr3izFt4JJhZCnx_nSg7yvLNAnnFF5lm38TBJ6lO~oal3POaa4Nq3gX60LyhKa4WP2eRKMMaLixR7xczhUSMsMvR3h9E26hihFg3m58SctwrQ06X2G3a7_Vv5zAE_fmrG0x4b1CxegCWGgEP2Gh5Vu0wuFi2vS5l4GP1OA9B6BCu9zuXYgv0dYwn_fsjOQ--.jpg
//media.inmobalia.com/imgV1/B8vEv5Xh_VThvnEqMx4G0ZxU_YC_pCgmETwWNQKyeMqLb9Afo_WSoi~kcK5mwaepLz96AHEmAzWJQblCNhundhnOIYTFLWoaYCUhAjzVgW3z_Ph31Vl9hCmTOG9R66KzbC9a0_7kPyQjOysyI2brkiNz8nPbDGl6MTDofUVbV0iThvchZMWVhz3vDYl33_TGqL~8IP_dj8x4Y91P1139S5MWw~TK8n69xo2AAfYGJkwmEmGay1htc6LeJcdcepZYj6ANVqZgLUwtyS_9RnbjwNIezK6lAL1~f3HJ6qVQrXzpkOZRNkeHwj0QUSMLMVi5LzSw7Q--.jpg
//media.inmobalia.com/imgV1/B8vEv5Xh_VThvnEqMx4G0ZxU_YC_pCgmETwWNQKyeMqLb9Afo_WSoi~kcK5mwaepLz96AHEmAzWJQblCNhundhnOIYTFLWoaYCUhAjzVgW30JMZeDc4gol5JmMkLNefkqgMh04xnxpC66nOwYkTaAaxXEtYdLrMjNKlQzq8569CINPLMAMj06dFmO~~NPxxiHrBNGjqIxYjvq9TDWscFZWTKiG~guQHUYIvCuz6LQdk7LbJBofjG~ZAEYXDDpYOLCjBbgYwlxn8Obno2cmg_4t_SNIK2Z0wsWFOKbxNzCpTW0KFEZmj6cFIwkZhOJOsvB~EaXQ--.jpg
//media.inmobalia.com/imgV1/B8vEv5Xh_VThvnEqMx4G0ZxU_YC_pCgmETwWNQKyeMqLb9Afo_WSoi~kcK5mwaepLz96AHEmAzWJQblCNhundhnOIYTFLWoaYCUhAjzVgpZnARvgRxRadyw5hvzHewNqCAmlQNFunbePn965_CjXfztiTtBnfyxjgq7s3LTSXfGJOvPr7tb~2fSjTbnGvk2xotKqdi1GFe0UAoq2xRr5xnG_Hh~x_cBP3S9crHf6FndmN5VyHib~30Y9xxfL0LKrm9vdwSgJ1oKHl0bYAZmUIL1vdrWAILG23SOw~wKlY78m8qgzdx1D_ZfaZAaftHG1NidPQA--.jpg
//media.inmobalia.com/imgV1/B8vEv5Xh_VThvnEqMx4G0ZxU_YC_pCgmETwWNQKyeMqLb9Afo_WSoi~kcK5mwaepLz96AHEmAzWJQblCNhundhnOIYTFLWoaYCUhAjzVgOZCvPLn4kLhjCRbpbnfDdnzLoypH7NgtH4kIo1kvMkGCGC1th6~BCdyiCllKaaGk3TwYNpnDcJcHGlEc5V9tyUrzoaVS1a~wcpNnLRaziiLxga3PL3nYlZf8t13SMb6FexTYPkNIN1wT8mO3FVPOJHePmOoouEePCA~8~ZMq9aR3LdfAmxLiTJZVns0RzzyhHzUKaJkO3tjuQTfDPBLnWY6undS3Q--.jpg
//media.inmobalia.com/imgV1/B8vEv5Xh_VThvnEqMx4G0ZxU_YC_pCgmETwWNQKyeMqLb9Afo_WSoi~kcK5mwaepLz96AHEmAzWJQblCNhundhnOIYTFLWoaYCUhAjzVh0q_JBG1Il2aycEXeboZZ3thNXFYnMQ25tpgQlELw5xb0o4qhXMEYGi9OT_ZR~YpI3qAjs3fb7axLueLoT8wBRwUv7qrsW4ZWxTs25RVH66c3T3FSTfPXSMH_HtafYc9uc0Z4YzgXZ8iNyrdICG~VHWlpOZA5Ek8iQko3VFQktU3pzEQKeUgJpGtjahminqYeoIutDyZZGu1wuM87eaxhhH9dCt2mw--.jpg
//media.inmobalia.com/imgV1/B8vEv5Xh_VThvnEqMx4G0ZxU_YC_pCgmETwWNQKyeMqLb9Afo_WSoi~kcK5mwaepLz96AHEmAzWJQblCNhundhnOIYTFLWoaYCUhAjzVhkzMBb3s4uPEr~Un4FfodSfE2cikAkZdxp_hekPoIA3PlkU5pLI7t4d26x4RZ3w~bif9IooQcOCu47kqexn8P5KgxrU2UCW33vpd_pGq01SM~wSxiPBGYrGDloc3ioLXR9voXur9OXyZFoDzzFIQZq8gYRKWZ9J3uG1BYcDzO4aLPpYU50P9aGRAKkXbqtm18DQsC7hTQ5Wk2gkD_SA5_zFpMpnRsQ--.jpg
//media.inmobalia.com/imgV1/B8vEv5Xh_VThvnEqMx4G0ZxU_YC_pCgmETwWNQKyeMqLb9Afo_WSoi~kcK5mwaepLz96AHEmAzWJQblCNhundhnOIYTFLWoaYCUhAjzVgsDopMMp~EjM9JTtugGyFyWxtrZJXY2QTqXbMBER2dEz0BP28Ky3MZo3II5IyXe1xFDJhkdAKS5FcqFNK1akLPRlB07HQ73tt~2s9b_yMu~Yl1BIp3N4vkQ4oazTxGULhnxn3GqB5M1Nr5~QwU8kJmvc~OWGjFfc0bSucKPDjdoWmR~imZuQhEzZzkjEZsGa0f8dIfmrZ4RGcVLktTDMaazZD~aOXg--.jpg
//media.inmobalia.com/imgV1/B8vEv5Xh_VThvnEqMx4G0ZxU_YC_pCgmETwWNQKyeMqLb9Afo_WSoi~kcK5mwaepLz96AHEmAzWJQblCNhundhnOIYTFLWoaYCUhAjzVgOwAuQUi6PDvJezjtDlSXvrYcHaeWkQJc96C9WkDffT3O6O9lDL7PfnV2b2b_rAthbiLEYfuNxKt01vY~vs_KGUMbc6YALiI7~dy9nwwLmuBipESH3xQU3IO0j3WUnxhn7p2wOOrI6hMujhy4tBl3W~porFlxldDjMFzIzVf32rrxZMis9NNGLI0oUuI2uw1G_lJcm8Ty6kIoxzPNce40S5d1sC6Eg--.jpg
//media.inmobalia.com/imgV1/B8vEv5Xh_VThvnEqMx4G0ZxU_YC_pCgmETwWNQKyeMqLb9Afo_WSoi~kcK5mwaepLz96AHEmAzWJQblCNhundhnOIYTFLWoaYCUhAjzVhk98yGK2CveU47oq8v1wbqBisHoCutCtKZ6meMk5gNMTNoTD5CKUWtf5J9Jw8cde~BoMEV6KAntBIrr1mwl2P6LFY28NDDdKxtVBrhxDBZFKawXDOE9Po2pxIye_oXU6KJLwUuTHIPjNft_RDnx4lIICfqC_xQm2Wh0iKcZeR~W7XKnOSEPsuyBNOWgx7htcigHFV5AdQnheSkc6T9IdxlcNfDTcfQ--.jpg
//media.inmobalia.com/imgV1/B8vEv5Xh_VThvnEqMx4G0ZxU_YC_pCgmETwWNQKyeMqLb9Afo_WSoi~kcK5mwaepLz96AHEmAzWJQblCNhundhnOIYTFLWoaYCUhAjzVgW3z_dm15Yr3J3BZweMQhnsAqth3inU7ozrthDapylldvWK4JZnBsdfZDQ8WT9xbaDCoDffO4xOIL_URbjqSLrwBnjZfA4Hn5bLwYGBy~hbkm87_dsNv~oslm7RG80mFp9pzsDan3RpCo1xOfbn1N19nMK9MuEWjRDaCwhlGKu8SzKpyIrW0JU_7Cb1_oQ27zfH1qRiwKodfEx~zMUNjyzVCd5XbqQ--.jpg
Los Palacetes de Banús, Nueva Andalucia

From 5.800.000 €
Los Palacetes de Banus, modern villas in Atalaya Rio Verde
Los Palacetes de Banus is a promotion of modern and contemporary design villas located in the Atalaya de Rio Verde urbanization, very close to Puerto Banus.
The development consists of 8 villas that will be built on plots of approximately 2,000 square meters and with a built area of around 1,000 square meters.
Each villa will have six bedrooms, chill out areas, private swimming pool, garden, large open and covered terraces, interior patio, large windows, garage with capacity for six cars, all in a closed urbanization with 24 hour security.
properties in Los Palacetes de Banus, Nueva Andalucia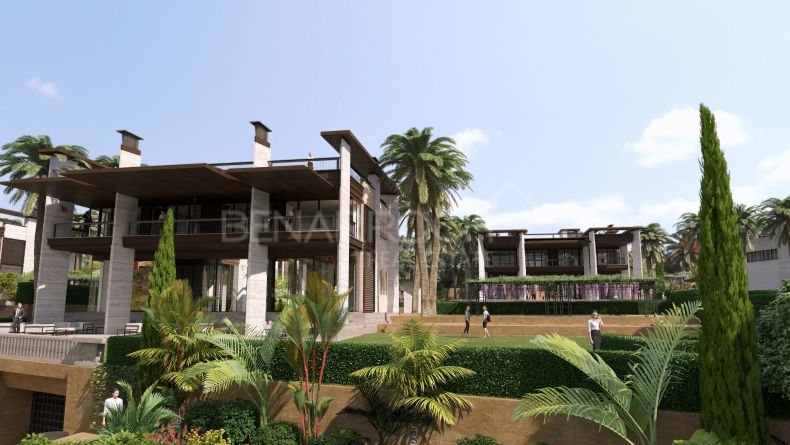 5.800.000 €
Ref. 208-01556P · 6 beds · 5 baths
Contemporary style villa in Los Palacetes de Banus urbanization in Atalaya de Rio Verde, very close ...
similar properties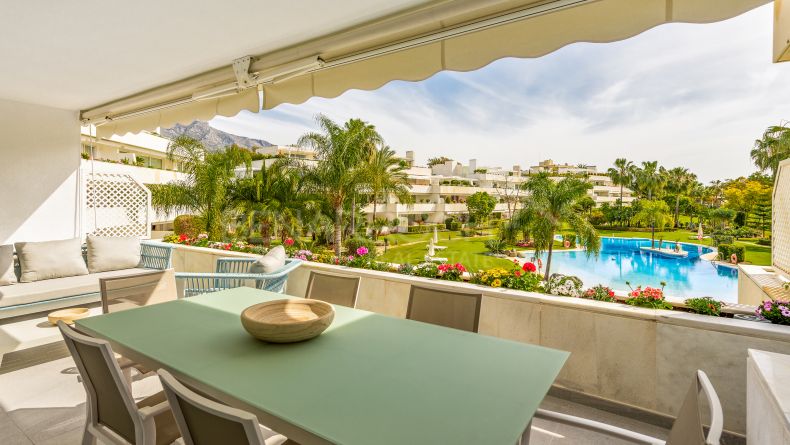 Price on application
Recently renovated apartment located in Los Granados del Golf urbanization, in the heart of Valle del Golf in Nueva Andalucia, ...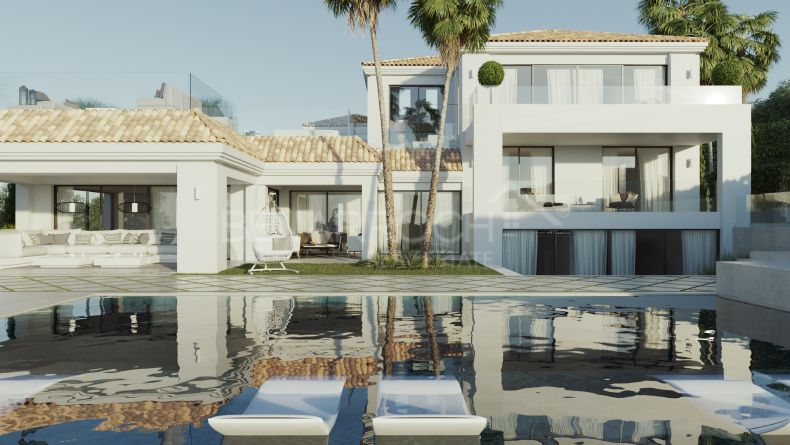 Price on application
Villa located in the residential area of Los Naranjos in Nueva Andalucia, next to the golf course of Los Naranjos Golf and a ...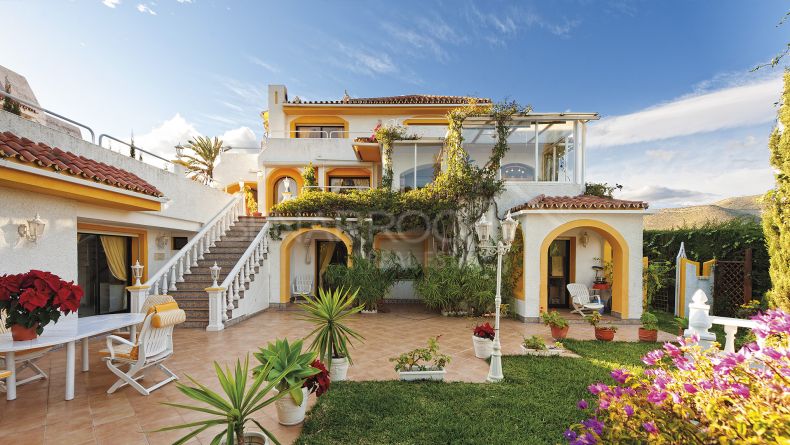 Price on application
Cozy villa located in the residential Las Lomas de Nueva Andalucia, in a very quiet environment and relaxing views towards the ...