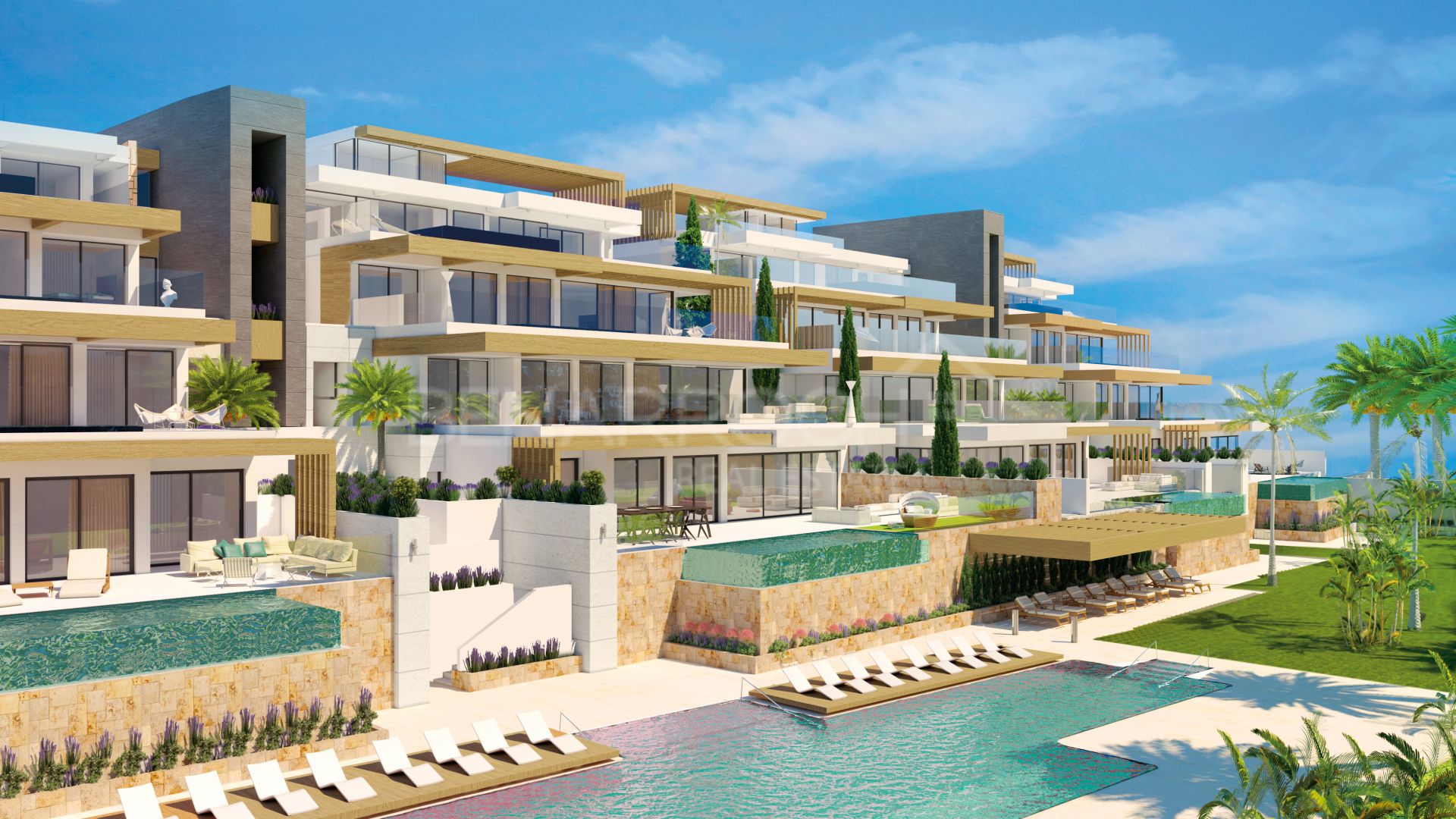 //media.inmobalia.com/imgV1/B8vEv5Xh_VThvnEqMx4G0ZxU_YC_pCgmETwWNQKyeMqLb9Afo_WSoi~kcK5mwaepLz96AHEmAzWJQblCNhundhnOIYTFLWoaYCUhA~RCpddwKL8eKNIq1sLNaIvV_s8Jd4SnF8ff6OnRphVykW8qS6qWt2Nm~yYpK9roPfNw~953KBeeJiZ~QRhIFWJyBgxi677Z3MjOlk78luUhtNY3jRo4RHqRXltywBRiKH75Un26kAhTDOxJHP53BUDHePsF6fM~8HBC1adJ3uRSz5Vzf7FbC50rb1lhjpndNJfSgQjSPPCyQ1lhK2J0iTm4IIJdK1Ps9g--.jpg
//media.inmobalia.com/imgV1/B8vEv5Xh_VThvnEqMx4G0ZxU_YC_pCgmETwWNQKyeMqLb9Afo_WSoi~kcK5mwaepLz96AHEmAzWJQblCNhundhnOIYTFLWoaYCUhA~RC8blyztdhLWuD2kno6Cl37q30ZBoWPoOueybrQQHvoN9ZhZ5U8s9fV9bAmW_5qOQMsWUrTjJook2f0vPkuEbumqs0fU3VhHNArzbMX45YWQr2gtdbIDOCVtgxQhUyv_ssVpuZwxt6T_0iiZoIz79s7gvqZAU9ByX9x39YFllmjDawudhQX~r1K1RHPNFXyjx5ht4lEyUIooaqGWi73ijSPOWv4lQpbg--.jpg
//media.inmobalia.com/imgV1/B8vEv5Xh_VThvnEqMx4G0ZxU_YC_pCgmETwWNQKyeMqLb9Afo_WSoi~kcK5mwaepLz96AHEmAzWJQblCNhundhnOIYTFLWoaYCUhA~RCp1VUE3qj4Kj5Jm4n2tEs2KeO0ohpTelRMUTqm_Xot0Qy9WZfF2tSaMP9zofMp__y~y1A6ZTOOCq9c0l2fbZnkJrlYN7QFz7HNpCwVEUedoyK0~tvJmkV7zIBTVJKTN_a~p9x6BhNoLxG9HT2KYxWpogjU2Dq3UZgsAd0h4dc8zjuX4oJBRZ4SdQDkwuNRHUQw6H~RSZFz1jvdAOIUKr7FNuCxsNuHQ--.jpg
//media.inmobalia.com/imgV1/B8vEv5Xh_VThvnEqMx4G0ZxU_YC_pCgmETwWNQKyeMqLb9Afo_WSoi~kcK5mwaepLz96AHEmAzWJQblCNhundhnOIYTFLWoaYCUhA~RC87hBR6d~vxgwaNbeLO3jAbG3yavyMz895pE0ucuG4cavfujcSs7X1L0QI4KfGrzHzZzj1HkmfRvExnD3ulZ9InnJFbGqjgiHcw5Vv0RJh0817KQUMsezKe58PA1xGitDLNhPXCc1DHuGDP2XaATIPMSwGv5DnKZESNlMu6iyDp33VVBIoOJ~rP0y7AUmiYb~PPHI1JayIShbgo7dP53gTpGrq5GfIQ--.jpg
Infinity (Mirador del Paraíso), Benahavis

From 1.350.000 €
Infinity, apartments and penthouses in Mirador del Paraiso, Benahavis
Infinity is a new complex of luxury apartments and penthouses situated in Mirador del Paraiso, Benahavis, with beautiful views of the El Paraiso Golf Club, Atalaya Golf and Country Club and the Mediterranean coast.
Infinity is made up of 24 homes distributed in six buildings. All the homes have a private swimming pool, 2 to 4 parking spaces, domotic control system, air conditioning, underfloor heating and top quality materials.
The residential has a fully equipped gymnasium, a sports area of 5,000 square metres and a communal swimming pool.
El Mirador del Paraiso, urbanization where Infinity is located, is a closed area with 24 hour security in a very quiet environment and just a few minutes away from all kinds of services located in the numerous shopping centres along the coast road as well as in San Pedro Alcantara and Puerto Banus.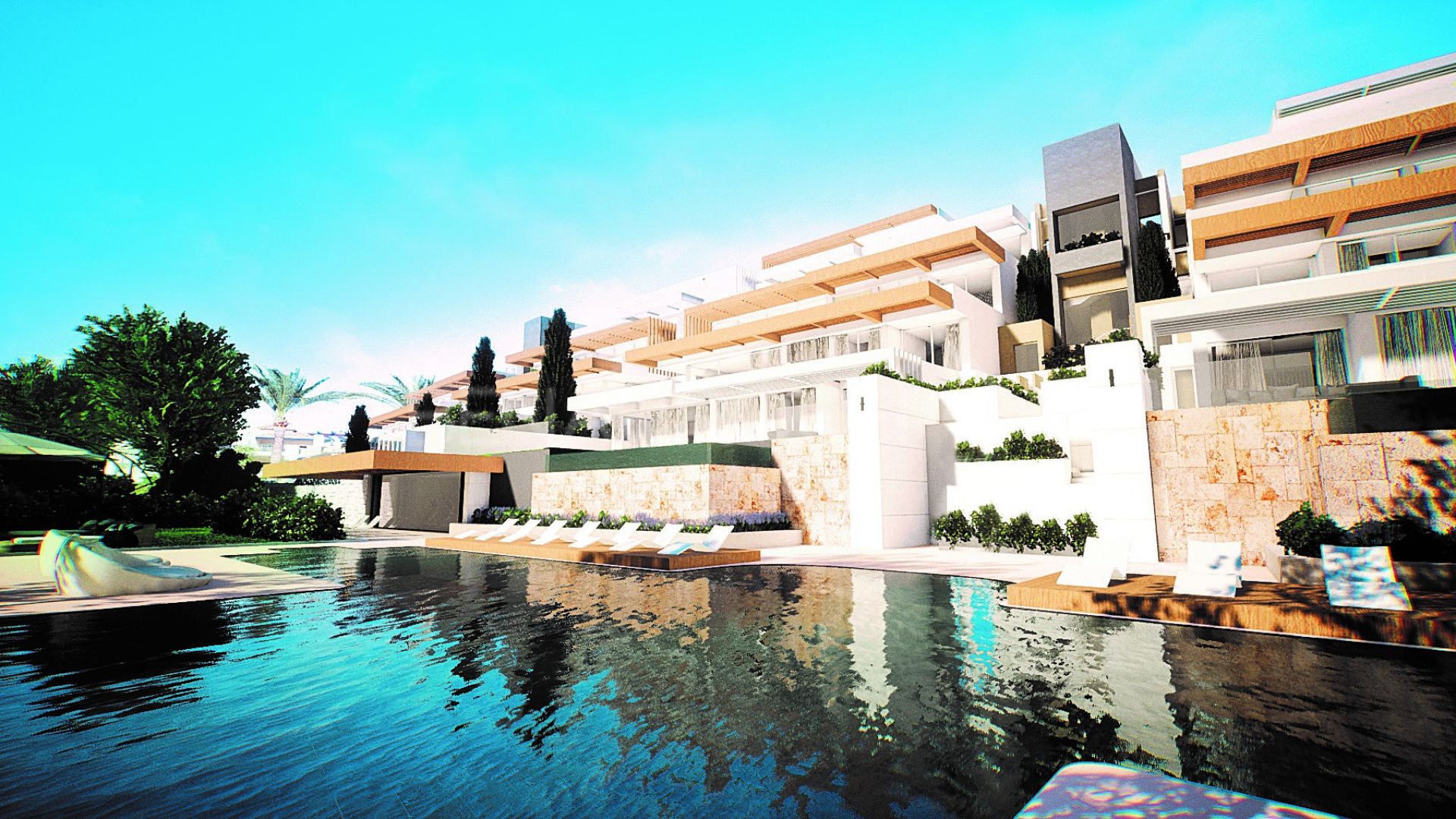 properties in Infinity, Benahavis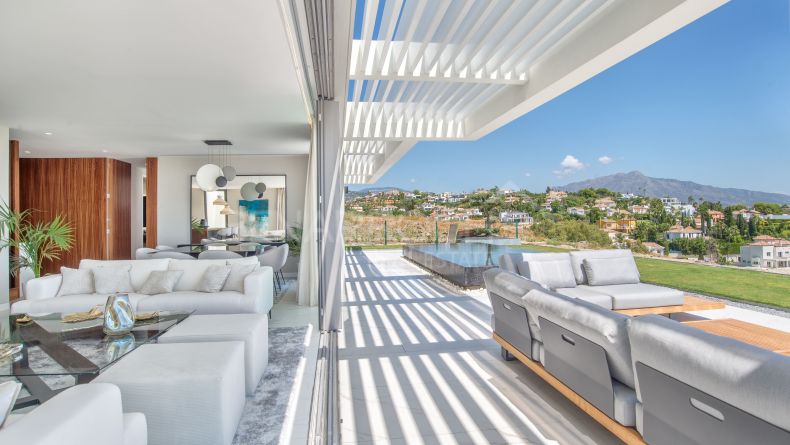 SOLD
Ref. 208-01551P · 3 beds · 2 baths
Luxury flat in the residential complex Infinity, in Mirador del Paraiso, Benahavis, with beautiful ...
similar properties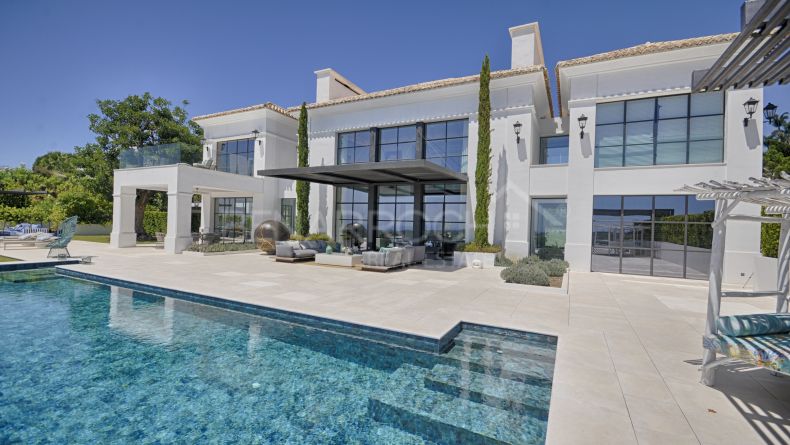 Price on application
Front line golf villa with stunning panoramic sea views in Los Flamingos, halfway between the cities of Marbella and ...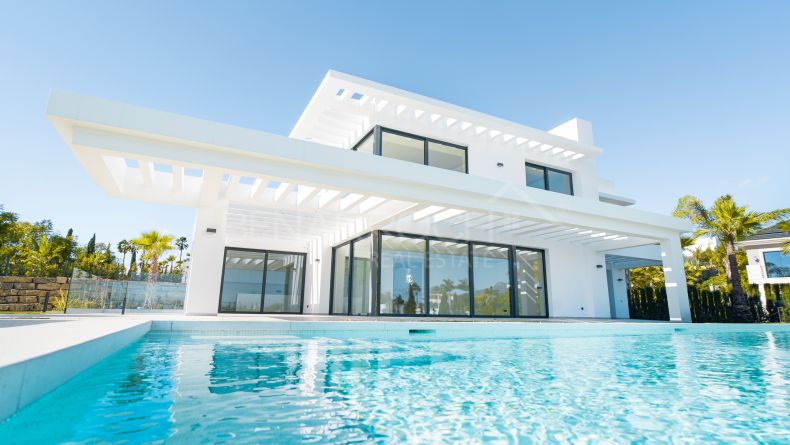 Price on application
Villa located in the urbanization Los Flamingos in Benahavis, a very quiet residential area with security entrance within walking ...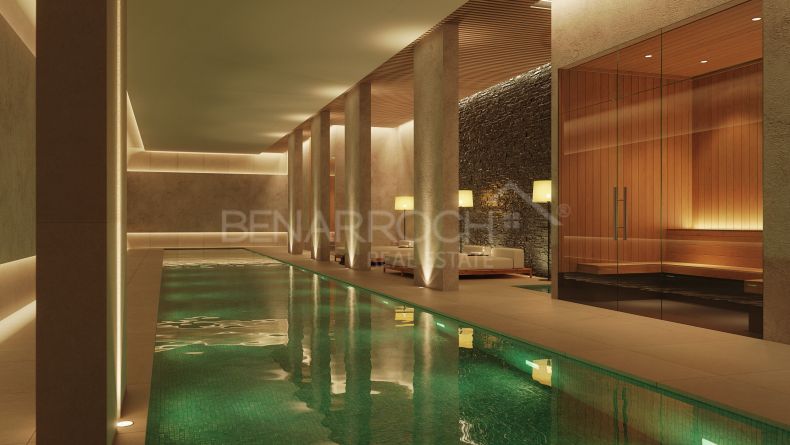 Price on application
Ground floor apartment in the new residential development The View Marbella, located in Altos de La Quinta, in Benahavis, next to ...