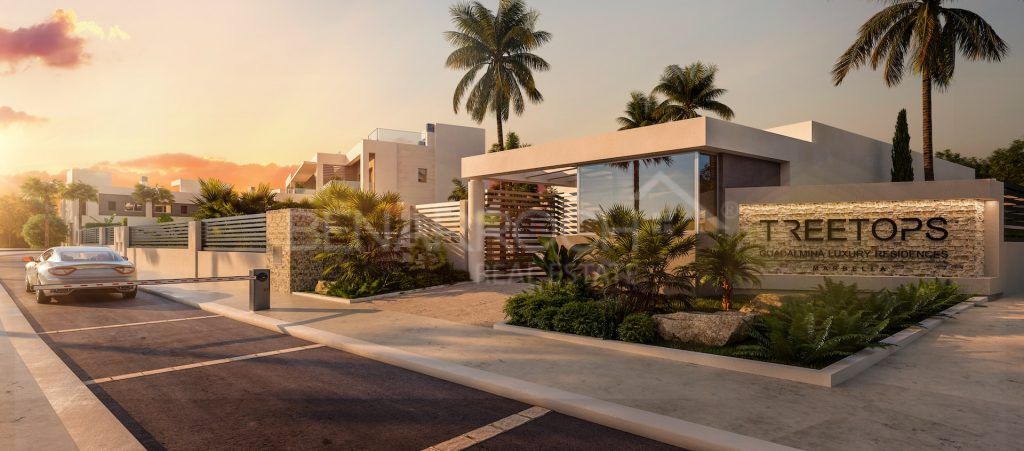 //media.inmobalia.com/imgV1/B8vEv5Xh_VThvnEqMx4G0ZxU_YC_pCgmETwWNQKyeMqLb9Afo_WSoi~kcK5mwaepLz96AHEmAzWJQblCNhundhnOIYTFLWoaYCUhACrQL5DeMBjbBNFRYFQUQrL~JltWEB2f5yU7N0fpS74soQVYiaFkWqK0NY9yKmbNoIMLHiaCSV8szMqh5KCAX93Xux1Nsq_6GYRdqqnnXWlo73pohxHftELov7jNih28M8Cvkm2Ts2ZhqRcZmVQgNgOJ1uGdkQyAjT5sMq28DSr8wN7bqXTD05dC0sWqkLdSFJh0~yMh8KvAD9BL61ncCu4YUisFg5ypmQ--.jpg
//media.inmobalia.com/imgV1/B8vEv5Xh_VThvnEqMx4G0ZxU_YC_pCgmETwWNQKyeMqLb9Afo_WSoi~kcK5mwaepLz96AHEmAzWJQblCNhundhnOIYTFLWoaYCUhACrQf9NI4IrPBWvACZba01BA2jvtKhXDhbXLROx1y8BhTSx0vhjV6bMryeLTYBFAvus~fIYMFD0dReFfhuyX6aK49L4MtBg2H9KiKckw_gzBQxyy9BcZ47Sn7O9J~nPmMP41gxi8i0eIXSQ75_l_Mtm7O1J1H55c74exCIlUQnKK4uEGMnL2Bj5sjZV6j0Jf94_XqC2uzAmFBrh_809CxAmONIvFPr7bxQ--.jpg
//media.inmobalia.com/imgV1/B8vEv5Xh_VThvnEqMx4G0ZxU_YC_pCgmETwWNQKyeMqLb9Afo_WSoi~kcK5mwaepLz96AHEmAzWJQblCNhundhnOIYTFLWoaYCUhACrQLsK9q9FKrf6u7FtVsyd47Wo1fTHohq6tj8d5XkgMZ4Q8SGFvYbnNPlwtdJYRFlUJzXEeJv6W1p9w_8clxV1DuaAtO3wclsYiMt3iO5g09O6gWdxBmDRdLIdy48QQxN0BqbCdku56t_gLgvc2oK04krC6698quMxlSpqcdYd3xd6l1dT88ha5DPjio42SuNwQTV7Kem6PMl5OEOyMU6M6EbxQqqoruQ--.jpg
Guadalmina Alta, San Pedro de Alcantara

SOLD
Treetops, contemporary design townhouses in Guadalmina Alta
Treetops is a project integrated by 23 contemporary style townhouses, located in San Pedro Alcantara, urbanization Guadalmina Alta.
Treetops will be located on a 12,000 square meter plot where the 23 luxury homes designed by the prestigious architectural firm Gonzalez and Jacobson will be located.
The urbanization includes in its common areas a swimming pool for adults and children, a co-living area with a gym and a relaxation area, a playground for the children and a concierge service and comprehensive security.
The homes will be located on plots of 200 to 500 square meters with a built area of about 250 square meters and will have 3 or 4 bedrooms, depending on the type, great views, private pool, garden, large terrace and solarium.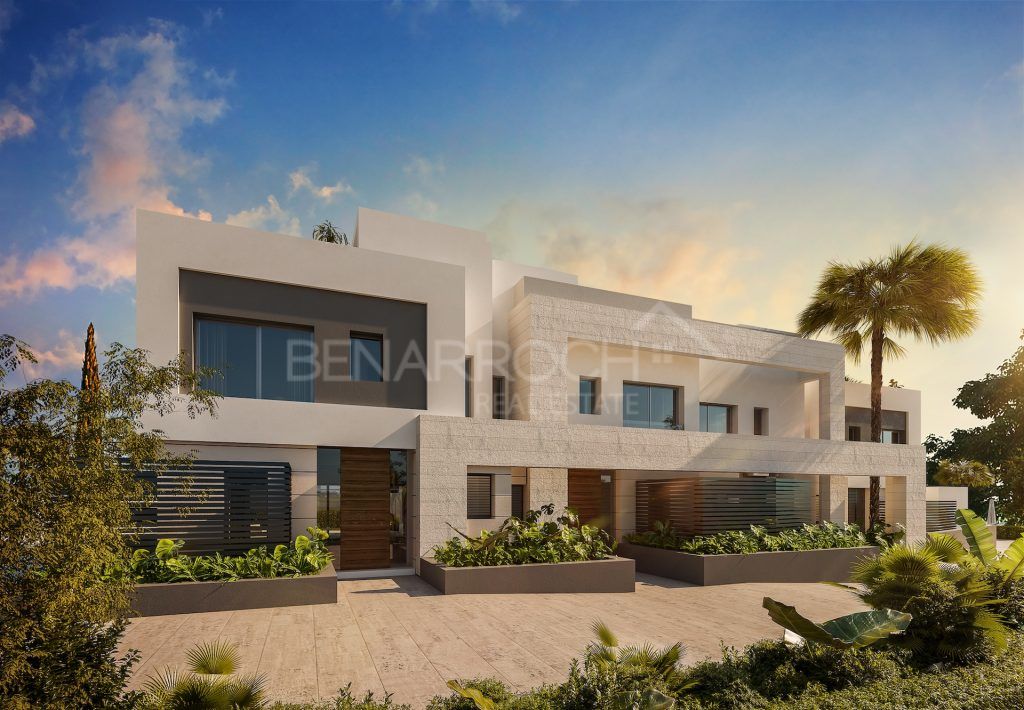 properties in Treetops, San Pedro de Alcantara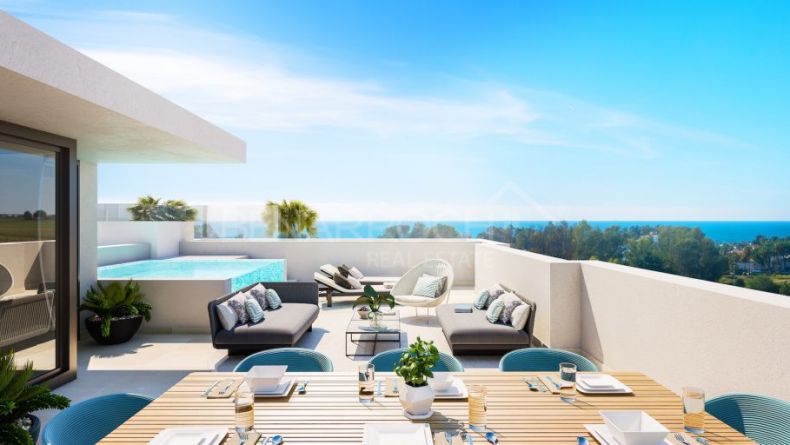 SOLD
Ref. 208-01536P · 3 beds · 3 baths
Contemporary style townhouse located in the urbanization Guadalmina Alta in San Pedro Alcantara, ...
similar properties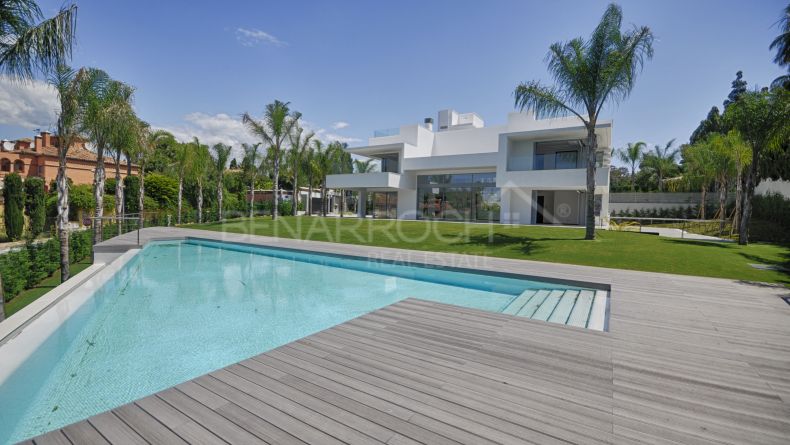 Price on application
Newly built contemporary property with beautiful panoramic views, in Guadalmina Baja, Marbella.The property is distributed over ...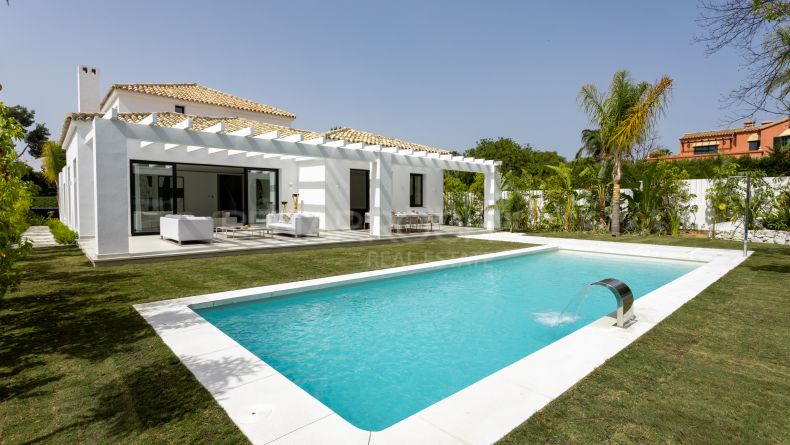 Price on application
Mediterranean style villa situated in Guadalmina Baja, 5 minutes from Puerto Banus and the centre of San Pedro Alcantara.The ...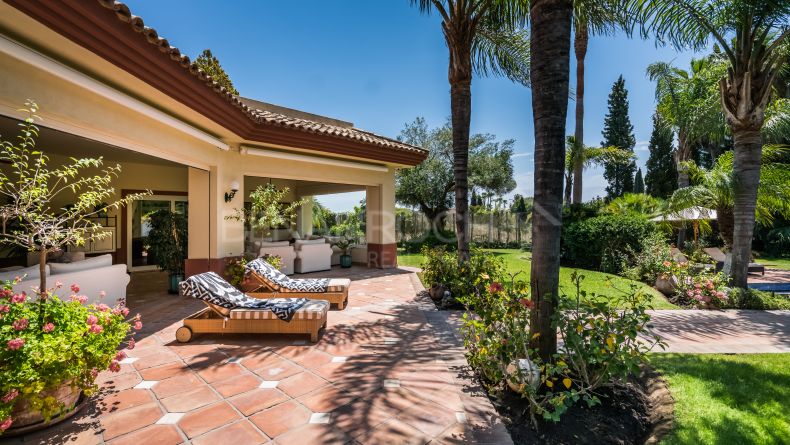 Price on application
We present this classic villa designed by the well-known architect Luis Barragan and located in the urbanization Guadalmina Baja ...