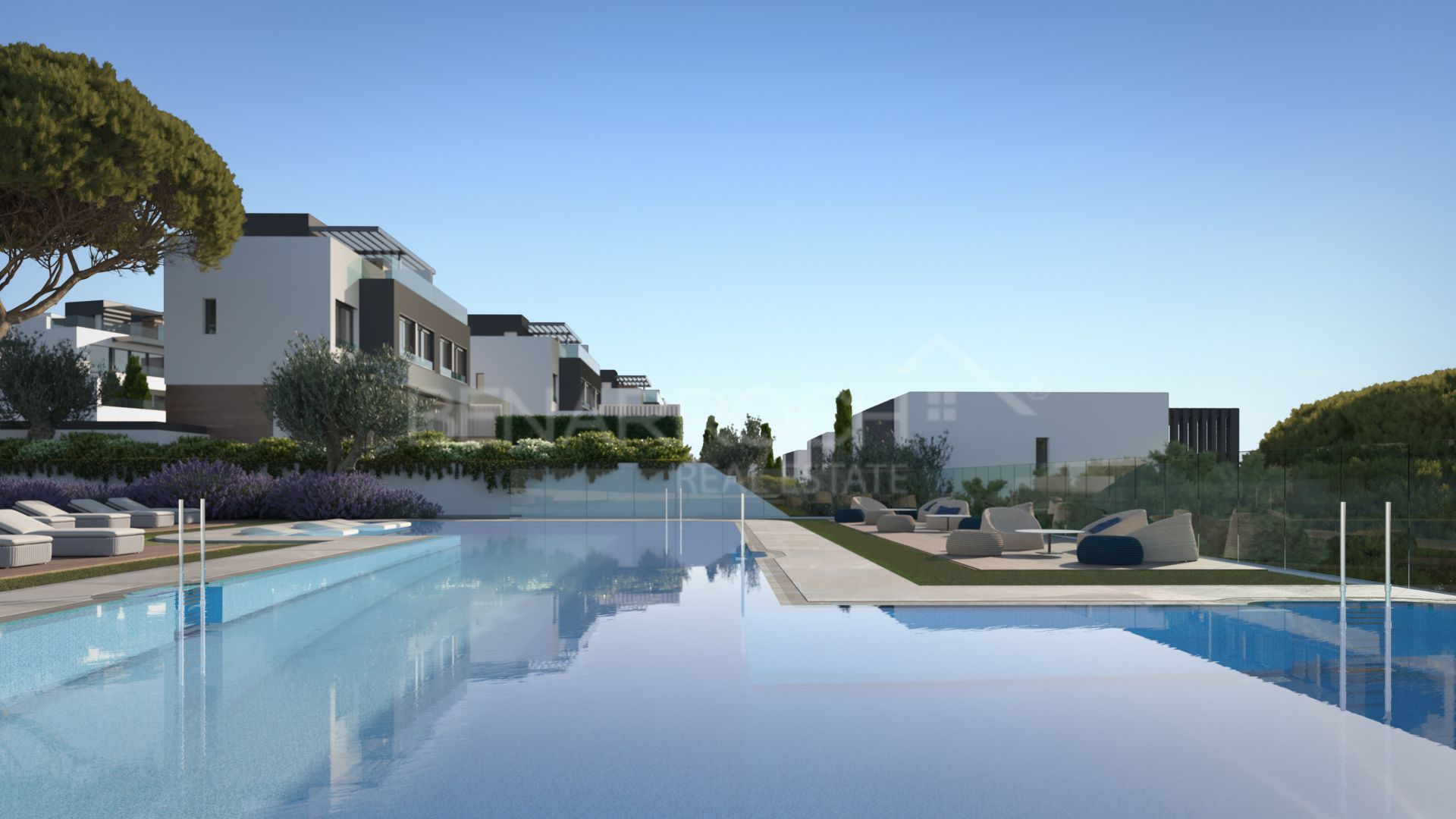 //media.inmobalia.com/imgV1/B8vEv5Xh_VThvnEqMx4G0ZxU_YC_pCgmETwWNQKyeMqLb9Afo_WSoi~kcK5mwaepLz96AHEmAzWJQblCNhundhnOIYTFLWoaYCUgwiYZUrk4uaW7U1Iu828iP3m2I8L_qipgtokoL0bwGXuo~iQ82ytu5WCd2sz~XgOMmRtRcLPdFYkjwP94MWDF__Ufx41lwcmiNP6A6tJXqSxCCrHO8ec~pVqfqQh~KL0mw7~iXB_Ql6ZbCPeYJj~MDDzUjXy5EP4CvY~lb9DMAkzDvaT~JnR97kRF5BrARj35EmL6N6J0GKlLdWzhrZgibSX0jyUyMUjMgA--.jpg
//media.inmobalia.com/imgV1/B8vEv5Xh_VThvnEqMx4G0ZxU_YC_pCgmETwWNQKyeMqLb9Afo_WSoi~kcK5mwaepLz96AHEmAzWJQblCNhundhnOIYTFLWoaYCUgwiYZWyzkQEnhtNPfEFNvdjqjPSXLW_wNnyO8vgsS5kJcjTmq6GWw3x9EKtnsH_3BI_hY2KhMtKub5ftj_eis9jKfw5dZnxQHlYAuutCkOXgAQUtaKRYcUReXcNdUc2wrIYAduRYbkEfQ~TpZoM8XtW~y1iYSeACMPVF6upvBKcpKncTX4WGLaGSbUocvRnIdG8XQXVzCuak~BNe_HOrtfr3MTMwqRFxGbA--.jpg
Serene Atalaya, Estepona

From 420.000€
Serene, new semi-detached houses project in Atalaya, Estepona
Serene is a new project of semi-detached villas located next to the Atalaya golf course in Estepona, a few minutes away from both Puerto Banus and San Pedro Alcantara.
In the vicinity of Serene and next to the road that runs along the Costa del Sol are located the shopping centers Diana and El Pilar with a variety of services such as supermarkets, pharmacy, banks, professional offices, restaurants and cafes.
Serene is a project made up of 50 three-bedroom semi-detached villas with a modern Mediterranean design and a western orientation. The complex has adult and children's swimming pools and garden areas.
An urbanization designed for families who prefer an independent property at a short distance from all services.
properties in Serene, Estepona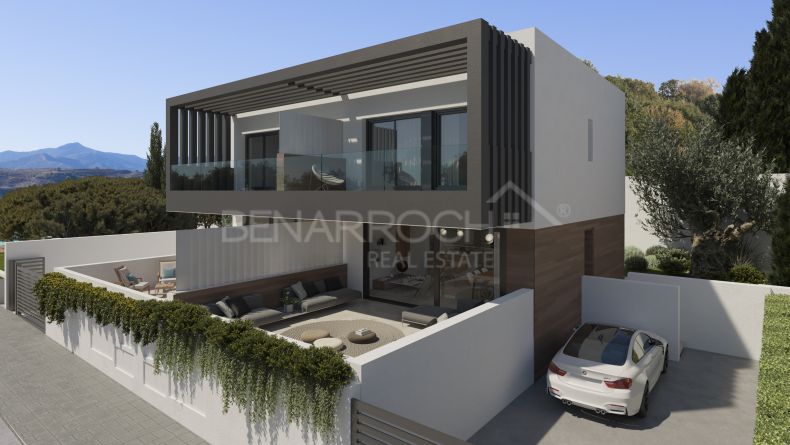 420.000 €
Ref. 208-01502P · 3 beds · 2 baths
Semi-detached villa located in the newly built residential Serene, next to Atalaya Golf and Country ...
similar properties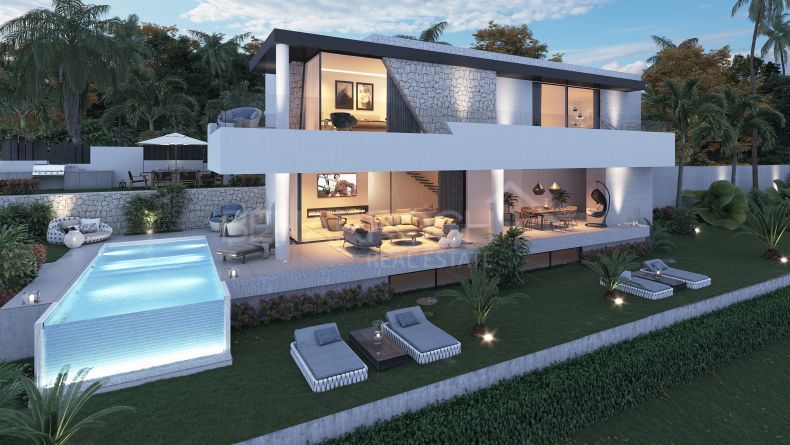 Price on application
New project of twenty villas where the client can design your home, personalizing it without limits to the last detail.This new ...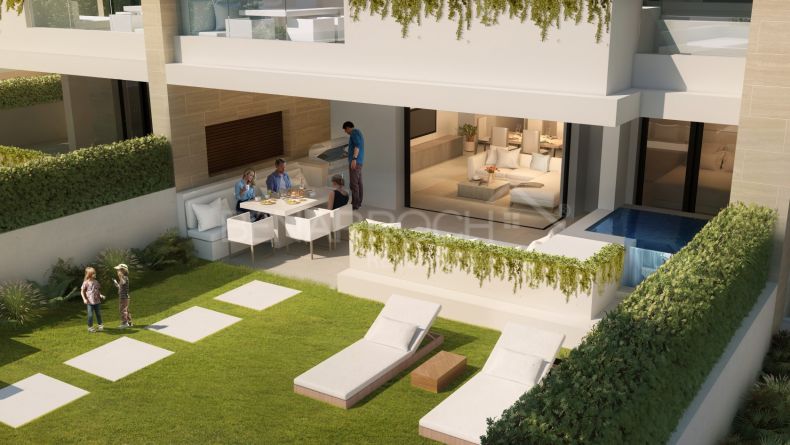 Price on application
Ground floor apartment located in the New Golden Mile of Estepona, in the new construction complex Velaya, a residential just 10 ...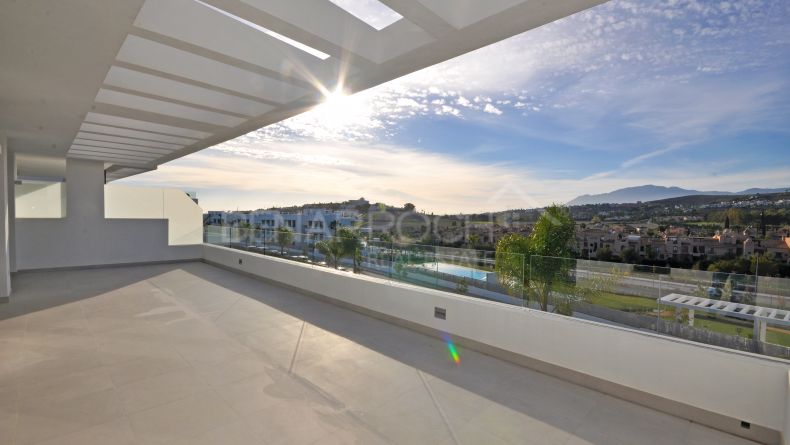 Price on application
Duplex penthouse located in phase 2 of the Cataleya urbanization, in Atalaya Alta, in the heart of Estepona's new golden mile.The ...