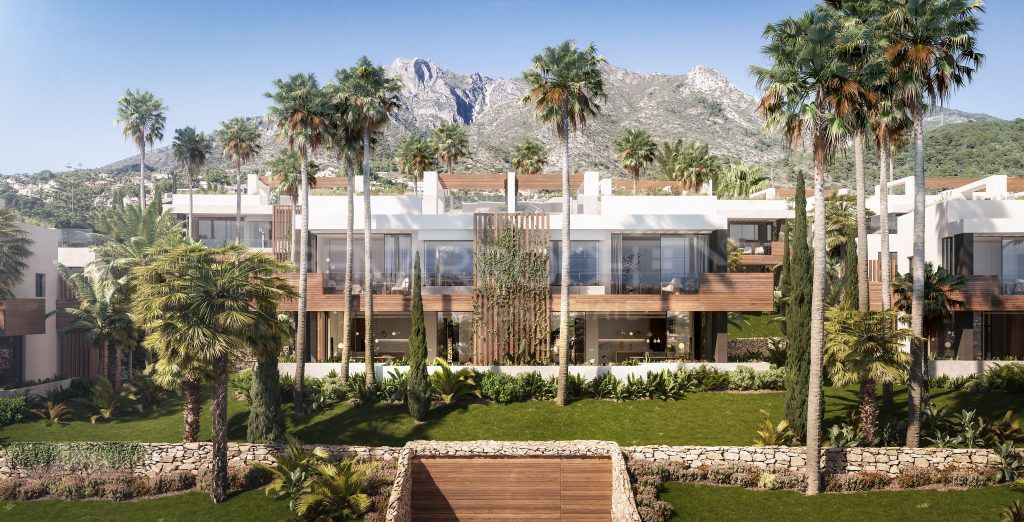 //media.inmobalia.com/imgV1/B8vEv5Xh_VThvnEqMx4G0ZxU_YC_pCgmETwWNQKyeMqLb9Afo_WSoi~kcK5mwaepLz96AHEmAzWJQblCNhundhnOIYTFLWoaYCUgxpm6M7UQOKL8HqiPUUCncG0taPk04doyy18CCvpx7BFOeyM04WML0xCYWd6jwuwrKRk4MSXh~x0HYmJKkU4ivh~aazbJYFU06MrNgzaiFwYoVUcXYHDxWp5Scy7zpItrF7xZM3oSbze8LGrJIAWN3S9FLL5zpfLsHXhVW~dnDSI_BTE7oPipgZrgc_OzPX1aCuiq~xk4BdhFG8uOpuxJbbI7V6NUk4oicg--.jpg
//media.inmobalia.com/imgV1/B8vEv5Xh_VThvnEqMx4G0ZxU_YC_pCgmETwWNQKyeMqLb9Afo_WSoi~kcK5mwaepLz96AHEmAzWJQblCNhundhnOIYTFLWoaYCUgxpm6NgsAmCnzqNtH_cTHK20b_s79rhLtL95BaHPycRpIdjnliJWZ3xe8H3IzxL5bmQy3R0ALYPPqpanjp1l08hLyJ5Ww6lh5TPgGBQoNLAAhJwZGCtUKbQHafTk86TKR~fi12cl8ctTAsWOXGGC2RuopkDWA18dKMAwNjayZ8B5cOPU9Wxcpr2oeoS6gAW_h9ynULfhILDZCOoIMSDNlEiQjR8J2rfAZ8A--.jpg
//media.inmobalia.com/imgV1/B8vEv5Xh_VThvnEqMx4G0ZxU_YC_pCgmETwWNQKyeMqLb9Afo_WSoi~kcK5mwaepLz96AHEmAzWJQblCNhundhnOIYTFLWoaYCUgxpm6OXXIQq1qPnO7IW83e3pcCn9iTHH5nffpUpumIi2JLUlMd2ZyH8_e2w4sHfV4sH1vcW2r6Hrxlwxn1M5sx9wGiLmmzV3YCQDM788MUNfB5iFuD063cAn37GkiaxePG02M6DqFPilFWE1DoPcNUYcjpdmRGKX~Ex1TW1F~zU73yeFFvnUNELGE7rxjq2fn_zMlsA212sjfkv0Lt0H~vTef0Qy_Xjnbig--.jpg
//media.inmobalia.com/imgV1/B8vEv5Xh_VThvnEqMx4G0ZxU_YC_pCgmETwWNQKyeMqLb9Afo_WSoi~kcK5mwaepLz96AHEmAzWJQblCNhundhnOIYTFLWoaYCUgxpm6OFbPbbt47k1iIK0gT7zkkXvHPEicCvPHImlYCSR7AFaSmdg5qOth8O8z6PSRvIT7lnvSghc1yhKjLuJ4CztLyw71zd2TIT~fIFt_pR01w4msmCZge5uFTmUINgBDzVWXcZ4m11RLEb7VRXpapsvw64FPw8WBdIpjPydVPRDgkmh7wLMGQwp17oNRQdHjmZxi3jdNpsDHJm2REpOnqpUJGFb0NLSkzQ--.jpg
//media.inmobalia.com/imgV1/B8vEv5Xh_VThvnEqMx4G0ZxU_YC_pCgmETwWNQKyeMqLb9Afo_WSoi~kcK5mwaepLz96AHEmAzWJQblCNhundhnOIYTFLWoaYCUgxpm6MvTSue~elf3qBbCAexBcE_wMHNmxKzH8jlNw4QthfBZsdr5vlSYeZggZR95DjBQRqpwJU5UBHWsXFbkTAqLEDujGX7oa7mLFjY8~~SVkEvrWz3Ub2jjfuUUvr31t8LJI0ONpJo6sTAKel8Mtpt7xazNbuCMVMSphOvdAQbfWZzXB8ixctHK5iuwa7sjfjOm_gC5PgltutmTsaAShLSRGcu61YcqZwQ--.jpg
//media.inmobalia.com/imgV1/B8vEv5Xh_VThvnEqMx4G0ZxU_YC_pCgmETwWNQKyeMqLb9Afo_WSoi~kcK5mwaepLz96AHEmAzWJQblCNhundhnOIYTFLWoaYCUgxpm6NTjuJaqXASFbEx94V8LaR9XqtZ9eiDxAGco~5Ai8xXYw~0vi3v808xFIuzcb6Vtcd_FhvcSh59_wSffYScwEWltsTbneN3lS5kcyAAFZDV1SeNJkduYEpu2GAjuyIHrIrMw6kgEiCy2fxbUQVxRiJAMuyVwrx6R4wZSLwFvul5xu1gDw_XXmi2QOMU4PygmDEdk1weFOW~imV6UNabvO7QjCcKc1eA--.jpg
//media.inmobalia.com/imgV1/B8vEv5Xh_VThvnEqMx4G0ZxU_YC_pCgmETwWNQKyeMqLb9Afo_WSoi~kcK5mwaepLz96AHEmAzWJQblCNhundhnOIYTFLWoaYCUgxpm6ZUea9WlvvcJzNhgp~5IRhwnKppniQYpIK6qNmueffZakk07ihXb8193hDZnqD7DPdZ~d0NzcDovWZ5TFwzXYvUzhLS5nCmFSjgwhg0q3mIh63Ayclg6kBHeD787aZhE1u7tjuHwBRzPol5T1NKaVG_3eZQKWtMPdIgeXvcMaq~rAegsuUFum3IyMZ7NA09fwkyuqtsDNCmXCR4BF3tICY3ljJgurCA--.jpg
Le Blanc, Marbella Golden Mile

From 1.720.000 €
Le Blanc, semi-detached villas in Sierra Blanca, Marbella Golden Mile
Project of semi-detached villas in the Golden Mile of Marbella, urbanization Sierra Blanca, a short distance from the city center and all services.
Le Blanc consists of 22 semi-detached villas of contemporary design with surfaces ranging from 206 to 261 square meters built, private garden and terraces with magnificent views. The residential has a communal swimming pool and large garden areas in an enclosed area with 24-hour security.
The villas, developed in two floors, basement and solarium, have 4 and 5 bedrooms and garage with capacity for three cars.
Built with first qualities, have kitchen equipped with high quality appliances, dressing room in master bedroom, storage space and the possibility of improvements such as swimming pool on the ground floor, jacuzzi and outdoor kitchen in the solarium, elevator and gym.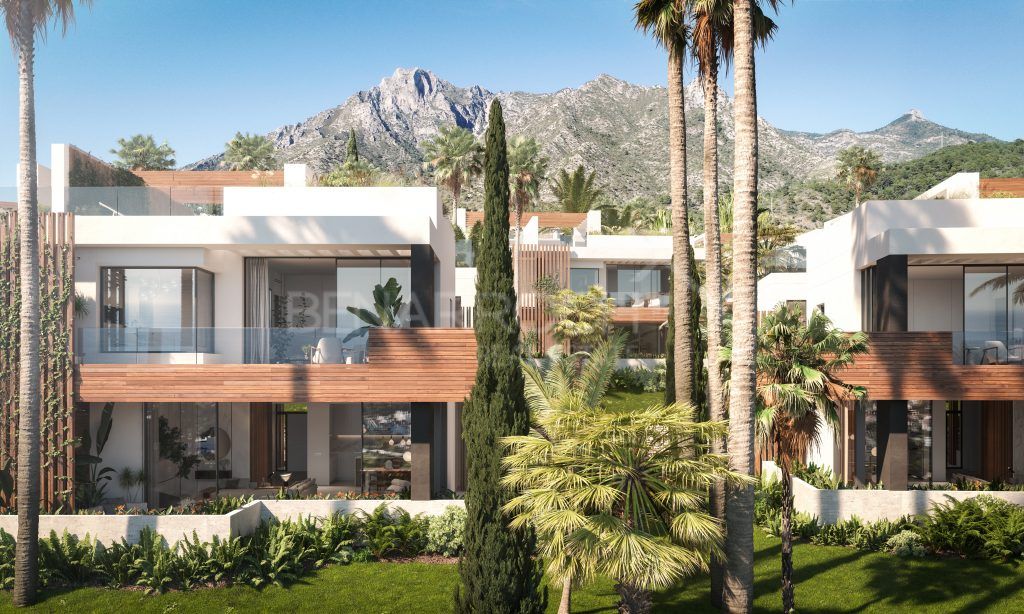 properties in Le Blanc, Marbella Golden Mile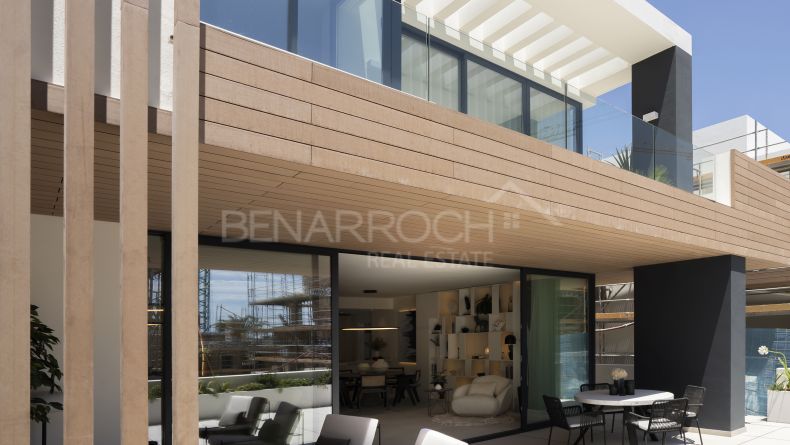 1.720.000 €
Ref. 208-01361P · 4 beds · 3 baths
Contemporary design semi-detached villa in the newly built residential Le Blanc, a project located ...