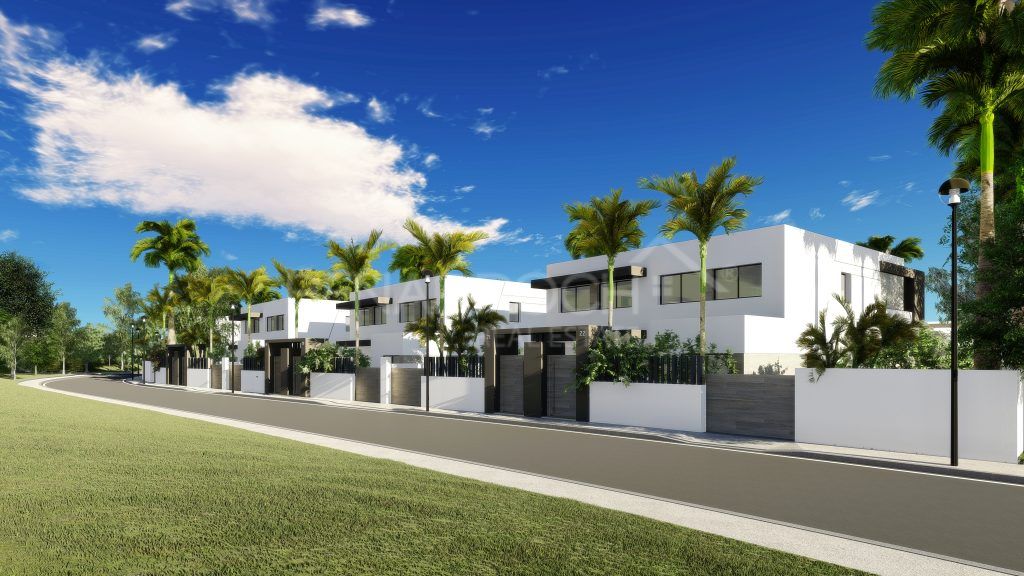 //media.inmobalia.com/imgV1/B8vEv5Xh_VThvnEqMx4G0ZxU_YC_pCgmETwWNQKyeMqLb9Afo_WSoi~kcK5mwaepLz96AHEmAzWJQblCNhundhnOIYTFLWoaYCUgxXd353qMaMo90sbcoxe8uO~WPvvKqRznCv_ge_IQSrIf3Wue8gyAmFSb1AvtuZNLeS5D0r_aJGeA07qDzZXUKG3vz1p7DVxRt0MJ_dmYmSZVZ0YKwgVZeKCil8ivFI9gQUL1lmq9aRdIp1CNjGVgzNLJEF0T2NGVUfwYer1cqcw_ZBuvdop0qB5i2N0clQjZhpubkmoEcp4GxIJC9e6hQKf9bRaqqNBNZw--.jpg
//media.inmobalia.com/imgV1/B8vEv5Xh_VThvnEqMx4G0ZxU_YC_pCgmETwWNQKyeMqLb9Afo_WSoi~kcK5mwaepLz96AHEmAzWJQblCNhundhnOIYTFLWoaYCUgxXd3spq1YggDhAVMinkeu6EZxE_rmM19z5jzDV3UL8aXEUljSLsP61b6h5dKDYsKRW4E5_uXTAbtrCdbHCo9efVMs9w0KJvn0Fs0i3OfDffkrFsJVqJc~Ez2yd~HI2qS1SRZXrth1hA5LET6knzby_9lPsu3GvUXgXDEWboD6URJ3AfMPAOgjKCM8~RmA5H4~zKqXrYsQUlEmX8e3buhvyQVjgywCBfYgA--.jpg
//media.inmobalia.com/imgV1/B8vEv5Xh_VThvnEqMx4G0ZxU_YC_pCgmETwWNQKyeMqLb9Afo_WSoi~kcK5mwaepLz96AHEmAzWJQblCNhundhnOIYTFLWoaYCUgxXd3tcLl_SLJ_gRRuuM~GfhYHd2DtWXdTFQZ_iJiojWGHoYLevAOSy7uSe2wJOOmQf3aGVWY0NomMTBcq4GfuakVtJqeJY~oo~sZfRjvWF5dZ4MWHFt96mtzhEckKkK1S58JY3nl6iRBkDSMlzV6gXWm1la7cChDpw1b10G4nn3uCChrDpmIvtaC9Y801e76Lt_RRbiQD93ko3vydoGkdYHAzZgtM7LDkw--.jpg
//media.inmobalia.com/imgV1/B8vEv5Xh_VThvnEqMx4G0ZxU_YC_pCgmETwWNQKyeMqLb9Afo_WSoi~kcK5mwaepLz96AHEmAzWJQblCNhundhnOIYTFLWoaYCUgxXd34D_TO~GY~MxnL_7A61Jat__TDF1BidASahUMgslJcieuQp2ly~45L5fy2o1ynpQybI4pcLYaqbjX6wEvCKXXO66oo4eXJFI5OsgO2xwnjmjmPJwHUWLRg8S_mHw~Rt2qlWiE6ubUxGk47im5R_KAl6JRx1I6BYpu5kh~gLROHcwDpYz8rTq6uyDLQrpFgk5igunl0BFFp3mc9Or0payCtNEM8Z69Sg--.jpg
Oasis 22 new development of semi-detached houses in La Resina Golf
Oasis 22, new off-plan project of 22 semi-detached houses in the New Golden Mile of Estepona, very close to La Resina Golf.
The houses will be developed on plots between 255 and 516 square meters, with constructed surfaces of approximately 160 square meters, with a surface of terraces of 40 to 82 square meters and a wide garden. The residential will have a central communal swimming pool.
In the interiors highlights the kitchen open to the living room, option to choose between 3 or 4 bedrooms and optional basement.
They will have first quality materials, porcelain floors to choose color, air conditioning cold-heat, preinstallation of domotic system, fully furnished kitchen and equipped with appliances of the first brands, blinds in bedrooms and security door.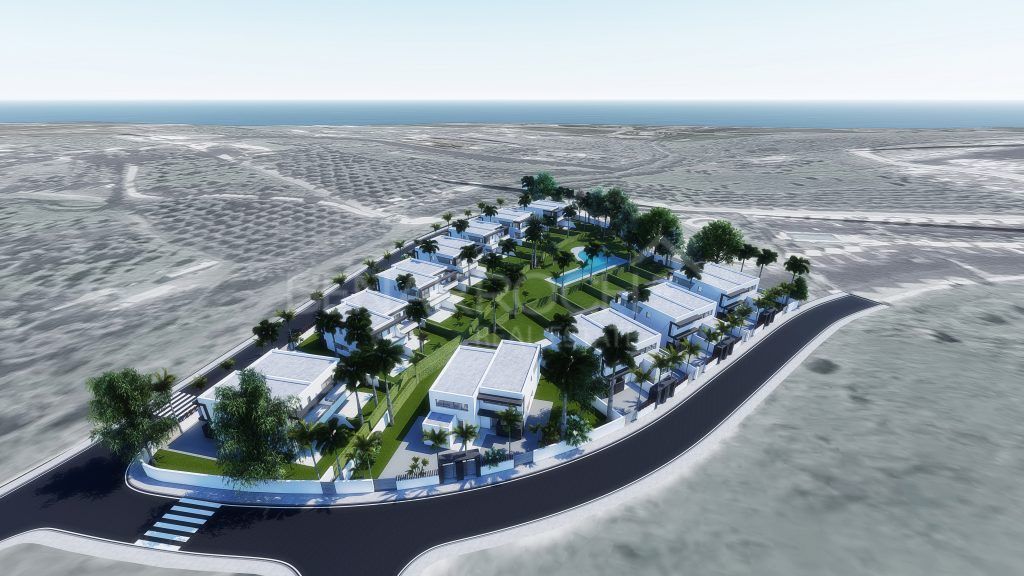 properties in Oasis22, Estepona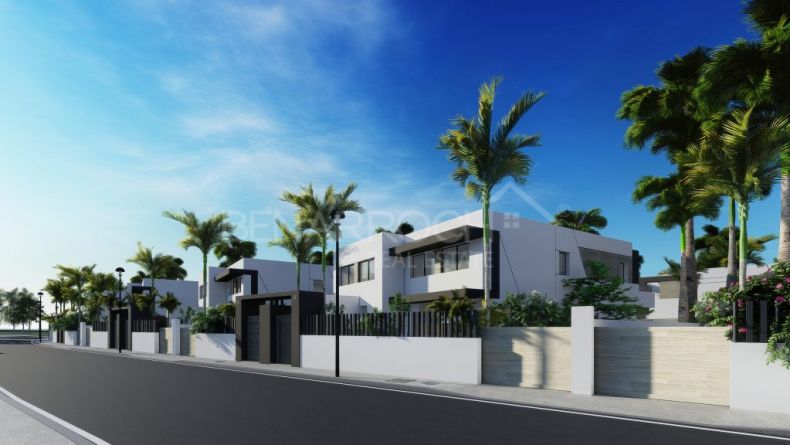 SOLD
Ref. 208-01331P · 4 beds · 3 baths
Semi-detached house in modern style situated in the newly built residential Oasis 22, on the New ...
similar properties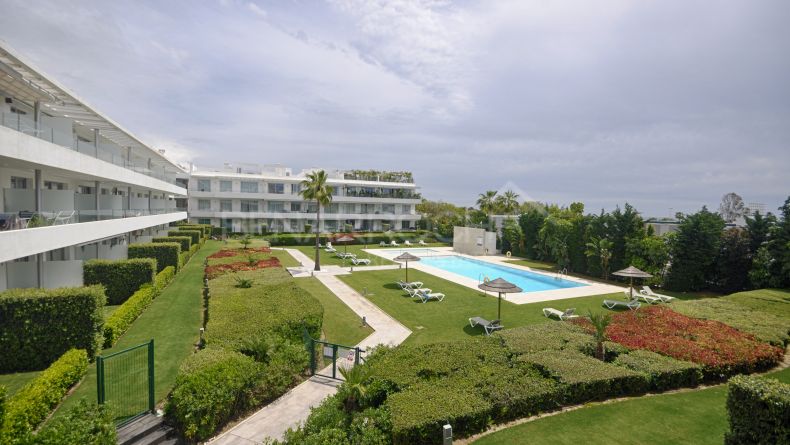 Price on application
Immaculate first floor apartment in Belaire, Estepona.The flat is east facing and enjoys beautiful views over the gardens and ...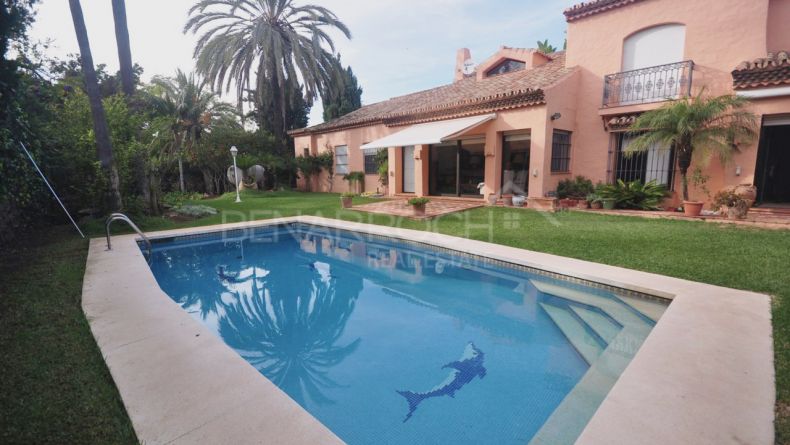 Price on application
Magnificent Mediterranean style family villa in the consolidated urbanization El Paraiso Barronal, situated in second line of the ...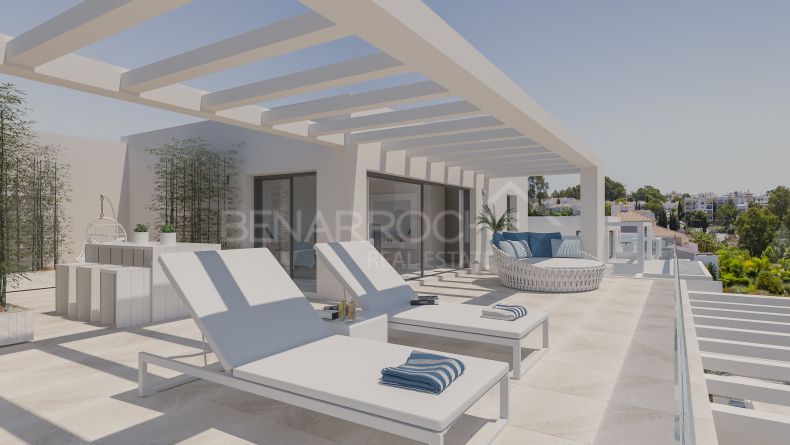 Price on application
Great contemporany duplex penthouse located in the Cortijo del Golf complex, very close to Marbella, in the area of ​​El ...