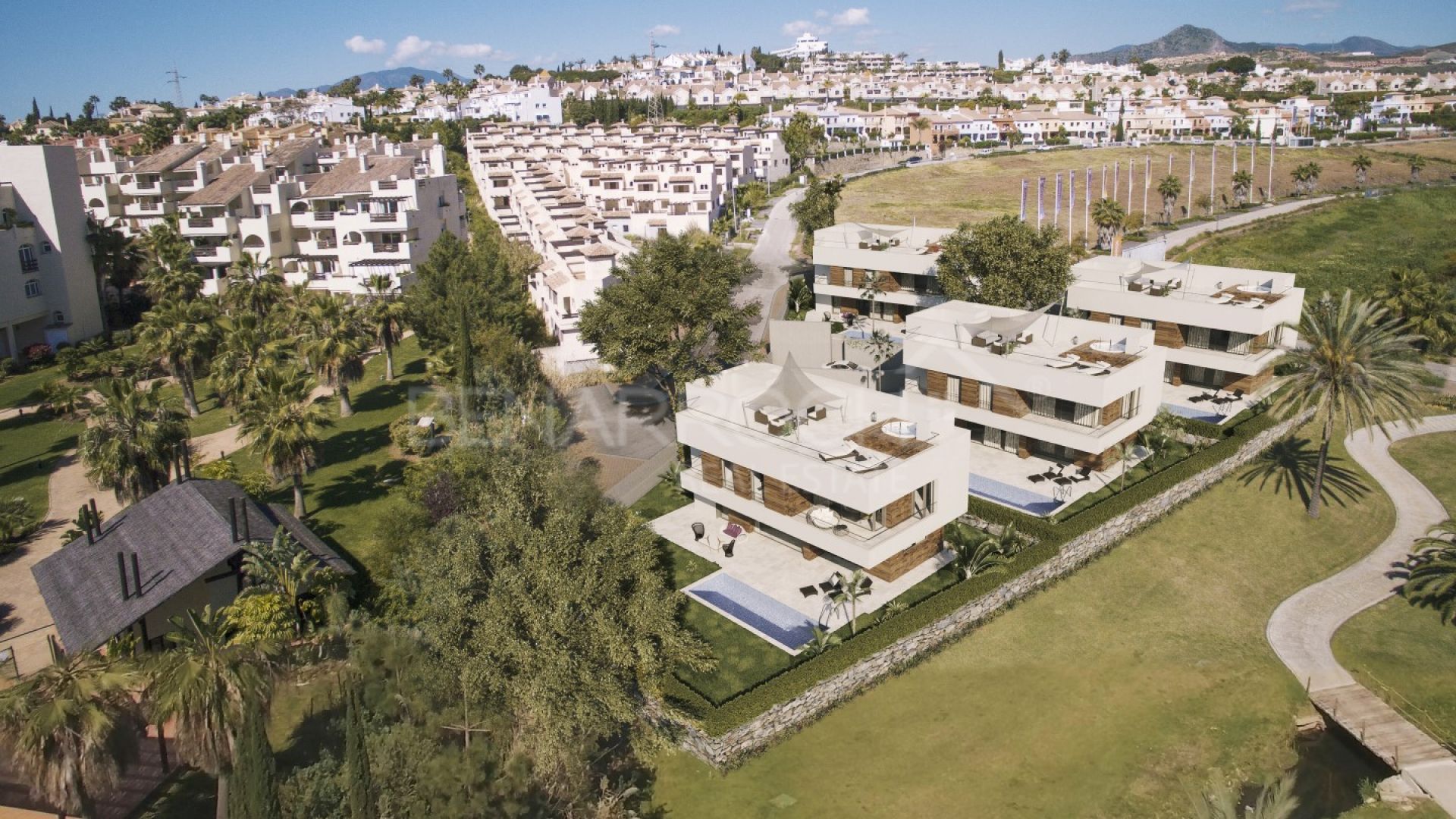 //media.inmobalia.com/imgV1/B8vEv5Xh_VThvnEqMx4G0ZxU_YC_pCgmETwWNQKyeMqLb9Afo_WSoi~kcK5mwaepLz96AHEmAzWJQblCNhundhnOIYTFLWoaYCUiMJujAZVqvLWniwBzeX7mSbmaBdFtWjfNxoYbrR~vp4uPbBaZDhz1v3d9TNd_kB5bMZUIKWGGwoSuh4bzVjT5ju43Wa2BEH7ZvnsqB4YOKm4G~qfxldUup9XNrpINQr0MF0CqGc~UyJM4JZiSPnj9B6MA7L7yHhl5ooaXyrjm0VausgGUpZLr4QFfeXU7QBkqkq4W3pu6yisT7RjY3EPj1c9NLZywa2s9oA--.jpg
//media.inmobalia.com/imgV1/B8vEv5Xh_VThvnEqMx4G0ZxU_YC_pCgmETwWNQKyeMqLb9Afo_WSoi~kcK5mwaepLz96AHEmAzWJQblCNhundhnOIYTFLWoaYCUiMJujVuy_FKqc9skGqlPbCWrDKOIeET7vlPVGyqCHuSe7oy60k32jQk1Vc6hjpwzscNPml~NCLEtSZF0Cq1KoTlTe2e562dlZL4h0okR_RK2~xj6fy2vmz11hZRz0ucKk5j7Ixb4GBnjHEoUkObIAcEq9UkU8~41eS1LT3Hiq8dpj_V170rJObzZuRvuVoIl2rZVVDY4E9PNkVUw~cUKYK5F5ZYaTR4EnYw--.jpg
Vistagolf, Estepona

From 930.000 €
New project Vistagolf Villas in El Campanario, Estepona
New project Vistagolf Villas in El Campanario, in the New Golden Mile of Estepona, consisting of four individual villas of modern design and high quality just a few minutes from Marbella and San Pedro de Alcantara.
Located next to El Campanario Golf and Country Club, just a few steps away, where the owners will enjoy their facilities such as clubhouse, 9-hole course, spa, tennis courts and kids club.
All the properties will be built on plots of equal dimensions, 550 square meters, and with the same surfaces built.
Its south orientation provides great luminosity throughout the residential, with a very quiet environment.
Vistagolf Villas offers the possibility to choose all kinds of options and extras to customize your villa.
properties in Vistagolf Villas, Estepona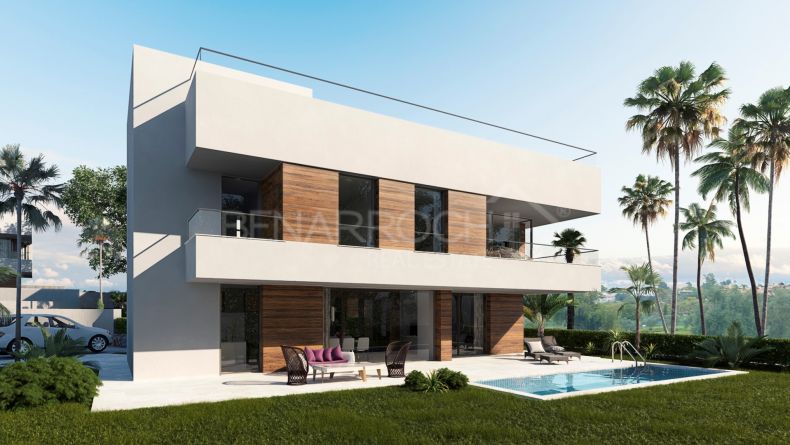 SOLD
Ref. 208-01218P
Modern design villa located next to El Campanario golf course, on the New Golden Mile of Estepona, ...
similar properties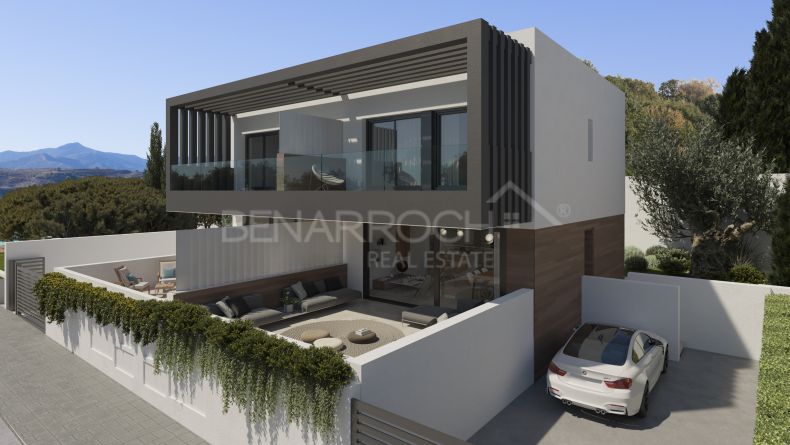 Price on application
Semi-detached villa located in the newly built residential Serene, next to Atalaya Golf and Country Club in Estepona, just a few ...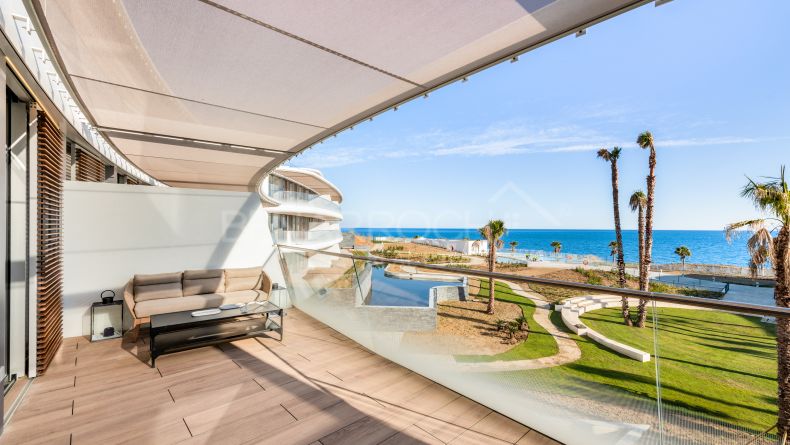 Price on application
Apartment belonging to the development The Edge, to the west of the city of Estepona. Its situation, in front of a quiet beach in ...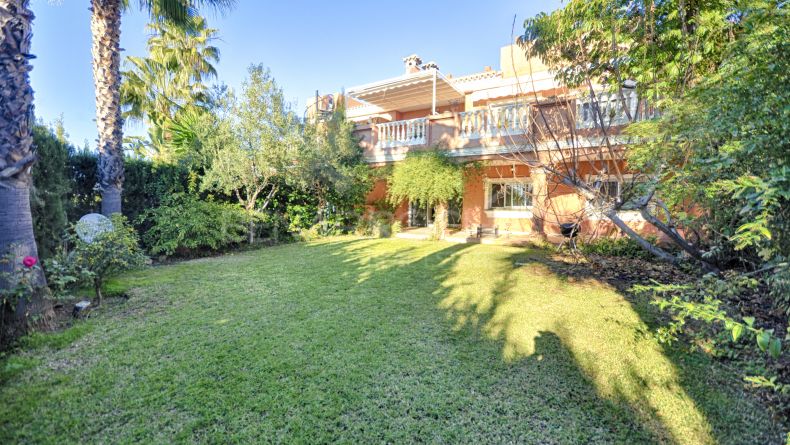 Price on application
Ground floor apartment with southwest facing garden in the Park Beach urbanization, on the New Golden Mile of Estepona.The ...