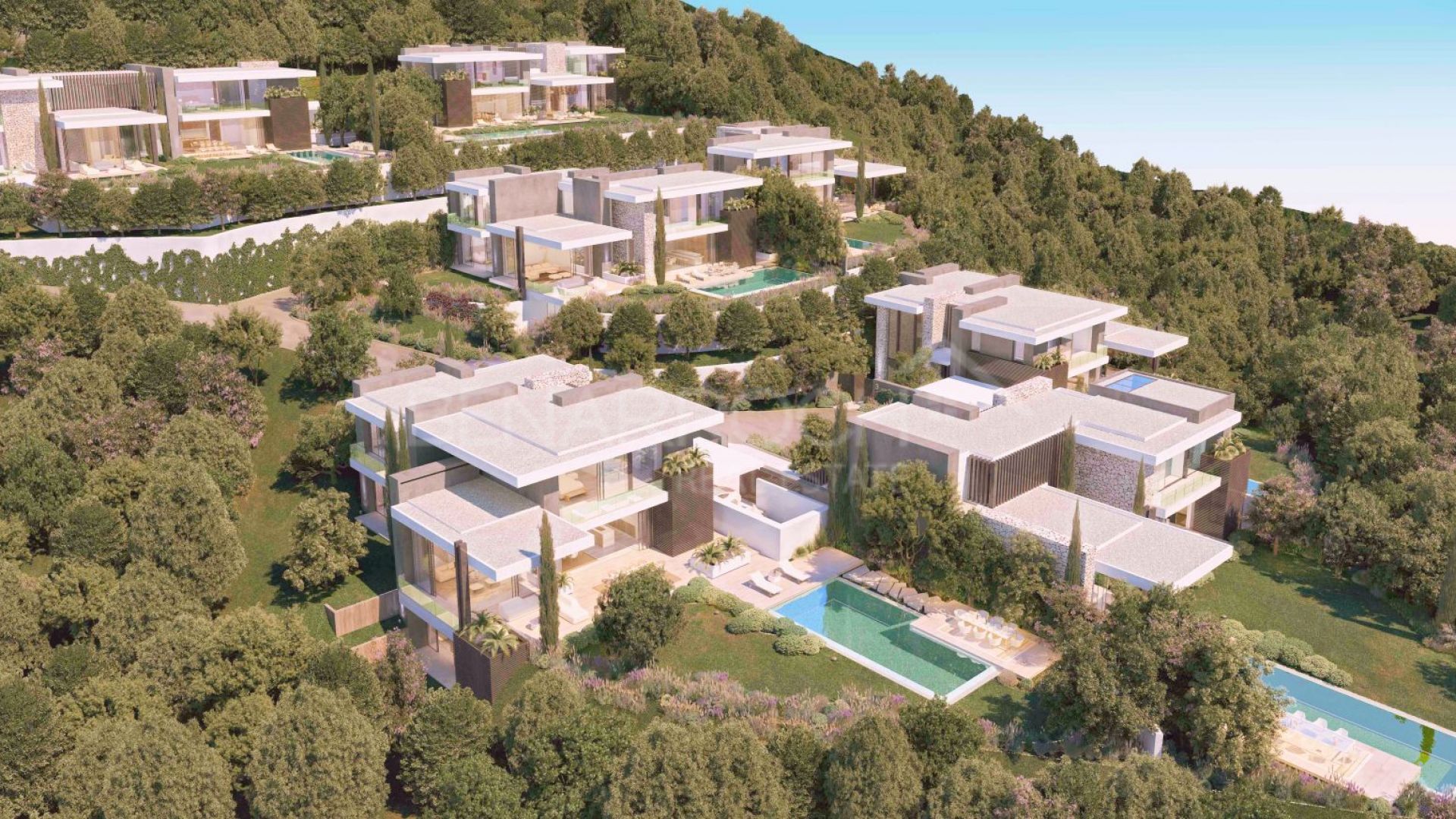 //media.inmobalia.com/imgV1/B8vEv5Xh_VThvnEqMx4G0ZxU_YC_pCgmETwWNQKyeMqLb9Afo_WSoi~kcK5mwaepLz96AHEmAzWJQblCNhundhnOIYTFLWoaYCUiOgUPzkKv5yn9GrxJiXkIPFZ0vRAS~wYZ9xY2aQVkgzC9POwYHJ~Mmd2cfVzHOKXYDfHgtlRxWDDhpuD5wdTouo3MEIqH5XLmrKN4rhPERMqHN2L72BGeYGdiPOh2s7KyAgqMj5LqZ0UZhZTjf0u13T_L0cKMWLHQ1c0F20LiBSe50S2Dved5c1c3d8ghQcC70MuY6zJRbLmapFfG31XHcs6CB5EYdYuXsA--.jpg
//media.inmobalia.com/imgV1/B8vEv5Xh_VThvnEqMx4G0ZxU_YC_pCgmETwWNQKyeMqLb9Afo_WSoi~kcK5mwaepLz96AHEmAzWJQblCNhundhnOIYTFLWoaYCUiOgUPm9KCbfWf3qv7QS8wPgJ2aQ63av2hHXX3z5jFMIbg7E9c0SzNXoGm3kFnUN69wxyscV_pjeaUXHCNf8LDktYXS81FQEl89GRTJap3INlx58pqZdYqLPVgIwDoBXy6EZV7Vn4it90jdSMbTnGx1ImsLRhOnS9AKpZ75wWB4_95hJUWxXEWyCOgfQP74mdjWp6gATOJ5P97DSUZ1TG6p_qBjldkBijQOA--.jpg
//media.inmobalia.com/imgV1/B8vEv5Xh_VThvnEqMx4G0ZxU_YC_pCgmETwWNQKyeMqLb9Afo_WSoi~kcK5mwaepLz96AHEmAzWJQblCNhundhnOIYTFLWoaYCUiOgUPyBorl5QXtrV0INfxR9gQfgTFFXbEz21B2H_L7NcqYWG_kcCeOgYEzrQd1pn9_CuO2o5M7fY~pot5iDJ36P65lxP_nvWhioVLC31vIz_H0UQpkRL0sSX545TbcjrJX~xbpy5nJcefjGQntXKiIeHezkECUKL09PXwvhJsTY0vMdIQzOT9uQ3pouJo5Z9MmZiY7c2zZ~V8fzaSBfIit5tBVxNsCDzQ8g--.jpg
//media.inmobalia.com/imgV1/B8vEv5Xh_VThvnEqMx4G0ZxU_YC_pCgmETwWNQKyeMqLb9Afo_WSoi~kcK5mwaepLz96AHEmAzWJQblCNhundhnOIYTFLWoaYCUiOgUPz2P3MjSou5IVt7dIjbaV3DIHughr1ptVxsPXV5UCMytENr~5FeEEY~~C_1tU8uu0An~bWJ~bMODYRmrxYgguJFyCaKKoT4PzhloOhVvOWnq8obBWADkaCM9BWKBo75RPkHy2dd1epqvAYBokHhgVUrBC5m10is6DJmWgJOz9cIlpM5dXOSja~j3sDCxue9Oy8uKoBuiAe8GqrLPn_nojf5BmlAytig--.jpg
//media.inmobalia.com/imgV1/B8vEv5Xh_VThvnEqMx4G0ZxU_YC_pCgmETwWNQKyeMqLb9Afo_WSoi~kcK5mwaepLz96AHEmAzWJQblCNhundhnOIYTFLWoaYCUiOgUPmpaBTQTM0Y22u8BKgtlzeWXqfQWYo9mOq5dGAHg7NuuEbR2Sfs5QIShjPydoDHqKgi9sxM37LyM9FEK0BpaH98woY5gPpMZZLjs1AXaoTXmoyWRHw7H17M0_CtL6pWsZJeHSL4jNUcBFoMgjN8Zs2W~c2RJ4aLmGz8riVvotUTGfwL5pA0c~AsnjuffbJ~CM9d3ZylsTUoZ6AOCS53tKpRaZJFjYtQ--.jpg
//media.inmobalia.com/imgV1/B8vEv5Xh_VThvnEqMx4G0ZxU_YC_pCgmETwWNQKyeMqLb9Afo_WSoi~kcK5mwaepLz96AHEmAzWJQblCNhundhnOIYTFLWoaYCUiOgUPzhPN4glgRN0RvJo_bs2OGIshSsarrM87lWlHOwGzz3waD_FjdgGlcsYMdG1ml0GT5dwXofyXPvc9m7Qyhjp7rMdbz8EBE~_zjIB9MdykNhF4sFCt~otVIPALn8AL_3T12BNs5v4Jp~zLemaXj4HavzVarA2IFIkHWRO~256MzY_fYQQKj56DKGkUGoz1qyN7M~xKF9j0~Rn5cRCWV6S6PONZBrexUA--.jpg
//media.inmobalia.com/imgV1/B8vEv5Xh_VThvnEqMx4G0ZxU_YC_pCgmETwWNQKyeMqLb9Afo_WSoi~kcK5mwaepLz96AHEmAzWJQblCNhundhnOIYTFLWoaYCUiOgUPm4MuUb0N3vfrJRpZsKTwheKKy86uyQ91QUwT3uifXses28AfyulceCDVJuxBrHxoeyNLik~byS7c8gM9bksEWompZjM4LmHAi~Q3d3otQ_Cq0VL7rf5vW1rVSt3pj4tXM8WU9lh_RqrNQ5Ku4TxKl~CFyEiPUeF97MxEMvI8XbUzTuFuVqLMtq~ll2fb6213uCZ~jn6Aqcq1fzAgxTCbKxXQowUvYQ--.jpg
//media.inmobalia.com/imgV1/B8vEv5Xh_VThvnEqMx4G0ZxU_YC_pCgmETwWNQKyeMqLb9Afo_WSoi~kcK5mwaepLz96AHEmAzWJQblCNhundhnOIYTFLWoaYCUiOgUPnNNDd8T0pa17~A_k4KSMnRNd1EARgYZa6OCRyOMczV_IapeLc4DpzCqSdXP0Ado~6KaL7aarp4l9XD_iMzMHzBE08NSG76_CyjXmtro8zNFH3xYFfcqE3jXzIwk3h22AZADVA413OwQ7OUgyUGjV_F70PEFVmaztVm2h0vZ62dcKXowR3nqBx2migfZevqbFP0AXXJB43kLpi6K2Au3qcae3bjz8BQ--.jpg
//media.inmobalia.com/imgV1/B8vEv5Xh_VThvnEqMx4G0ZxU_YC_pCgmETwWNQKyeMqLb9Afo_WSoi~kcK5mwaepLz96AHEmAzWJQblCNhundhnOIYTFLWoaYCUiOgUPm9G6qXcbuLO_hL~m9FhGTlHfMBT8JXxX0~eikt2e_n6hmgItKnpiJ9ZoEoajUznZ6hQywwwfuTkoj8x79qEwGb91aX0sIW7DuYrOrxHiJ5alvU5Vg8V3m87c9z9idQdzHPyGUQWw4Pl8zoKWXmIiz13ht7ZezMFHMQ383DfGWTNB42HcMbkCL_rzhOUDyG8Et9KjpTX5M9sjfVSRILK1~kyIjGSSPA--.jpg
The Hills, Benahavis

Price on application
New project of villas, The Hills, La Quinta, Benahavis
The Hills is a private gated community located in La Quinta, Benahavis, a short distance from the best golf courses in the area and close to all kinds of services, Puerto Banus and Marbella.
The project, in its first phase, consists of 12 individual villas located in an area of ​​low building density, where the key is integration with the natural environment. Each villa has uninterrupted panoramic views, thanks to its large windows from floor to ceiling.
The Hills has three different types in terms of design and size. 7 Premiere style villas, with built surfaces between 590 and 820 square meters and 4 to 6 bedrooms en-suite.
4 Panoramic style villas, with a constructed area of ​​900 square meters, 5 to 6 bedrooms en-suite and plots between 1345 and 1630 square meters.
And finally, 1 villa of Paramount style, with a constructed area of ​​1080 square meters, 6-7 bedrooms and a plot of 2650 square meters.
The project has been designed by Tobal Architects, a firm with more than 40 years of experience in Marbella, specializing in high standing project,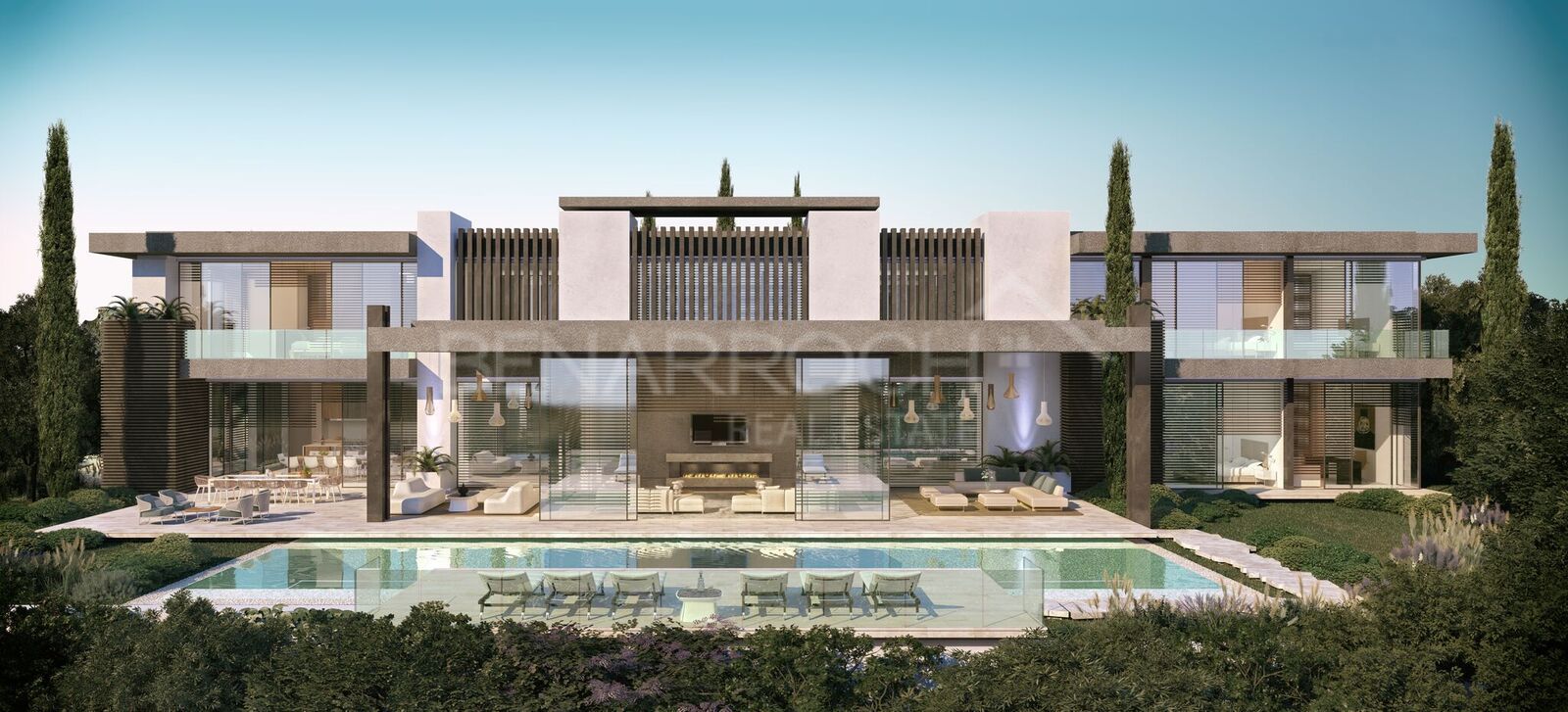 properties in The Hills, Benahavis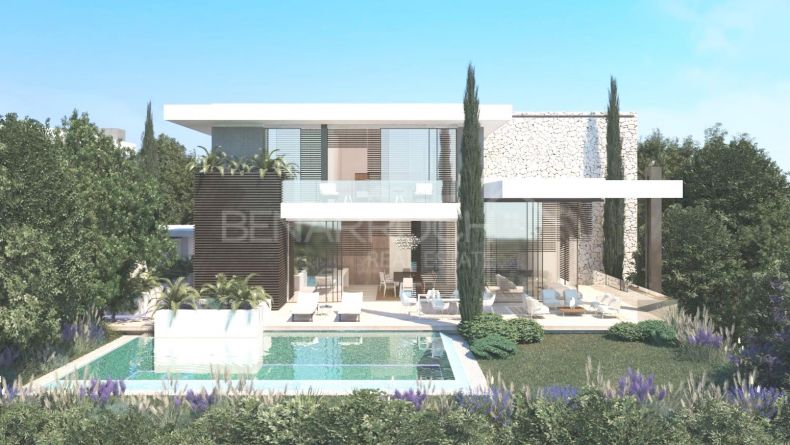 Price on application
Ref. 208-01190P · 4 beds · 5 baths
Villa belonging to the project The Hills, located in the prestigious urbanization La Quinta, in ...
similar properties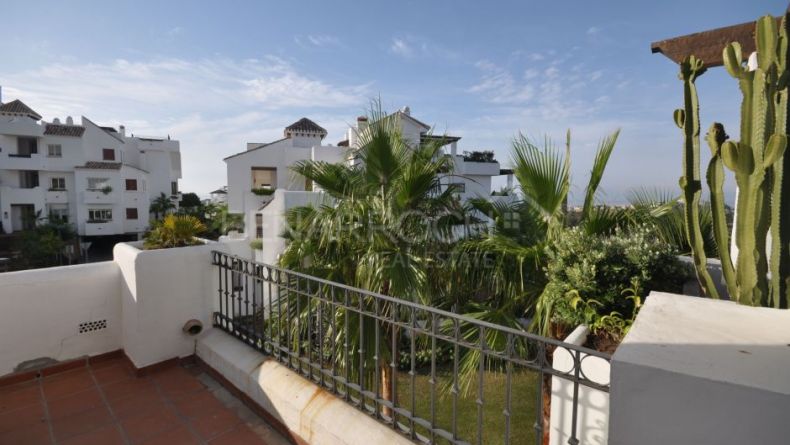 Price on application
Fabulous duplex penthouse with solarium in Las Lomas del Marques.The property is distributed over two levels. On the main floor ...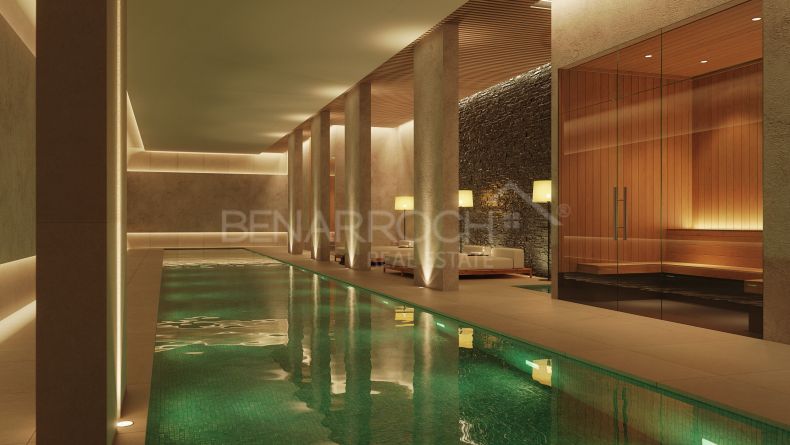 Price on application
Ground floor apartment in the new residential development The View Marbella, located in Altos de La Quinta, in Benahavis, next to ...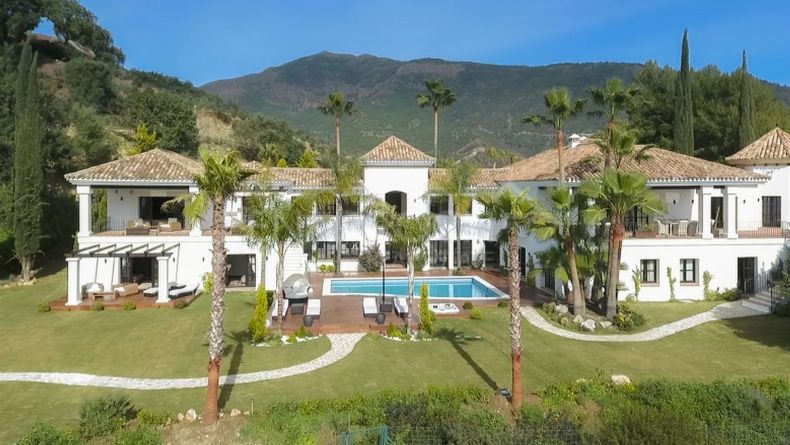 Price on application
Villa with amazing views located in La Zagaleta Golf and Country Club, exclusive and secure residential of international fame ...