//media.inmobalia.com/imgV1/B8vEv5Xh_VThvnEqMx4G0ZxU_YC_pCgmETwWNQKyeMqLb9Afo_WSoi~kcK5mwaepLz96AHEmAzWJQblCNhundhnOIYTFLWoaYCSO6CGtY3SZ3DKuXEcV8YGyTd72OHBg4BITZdDRLbM9LbJVySK99BKu_9e4Bx7nbxR7uPe0l0DkDOp7~yJoZbNcT3iCVN2LRZgjubADS18cPVUW0watzgNKi6haNxftGq_Q58Qq1e0z5skRWji6hg7sQQzSamKu0mBwhafHUBdCO0sccovX9yPdxpzxdbLBu~Fn1XXSVArwvktP0tkn~Ieq8V6SW~ApH4k4cA--.jpg
//media.inmobalia.com/imgV1/B8vEv5Xh_VThvnEqMx4G0ZxU_YC_pCgmETwWNQKyeMqLb9Afo_WSoi~kcK5mwaepLz96AHEmAzWJQblCNhundhnOIYTFLWoaYCSO6CGtNiyL3MYrUervWGd_sDKsSRjTJ768AktSKjB2nAe8uYoVrYX68Q6RViWY4APIf8lggW9vXQVY~o1aJnka_WxenkOqgUVdXk7UYoy4GGXFIzgmzVihdc0iwWGSl1tMUzGAZ5PX8MTe_clyOeJaAg61caGROF_J2n~QZ0FRSxiTnV2YJSesrLzP~6lgtxU843zuLPb45NDC~zNO48TYjFZGHTn~xytnqw--.jpg
Cabo Royale, Marbella East

RESALES ONLY
New development of villas in Marbella East, Cabo Royale
Newly built villas in contemporary style located in Marbella East, very close to the marina of Cabopino, a charming corner furnished with a quiet environment, restaurants, beach bars and golf course nearby.
Cabo Royale enjoys a magnificent location, with views to the sea and the pine forests that surround the area, with all services, supermarkets, banks, pharmacy, cafeterias and the beach of protected dunes equipped with littoral path a few steps away. Equidistant from the cities of Marbella and Fuengirola, just 10 minutes away.
Cabo Royale consists of 21 modern design villas of 3 and 4 bedrooms on plots of approximately 510 square meters with garden, pool and basement with garage and a large multipurpose area.
The villas have been designed with open kitchens to the living room with access to large terraces facing the pool and on the top floor, bedrooms with terraces that offer magnificent views of the sea and the environment.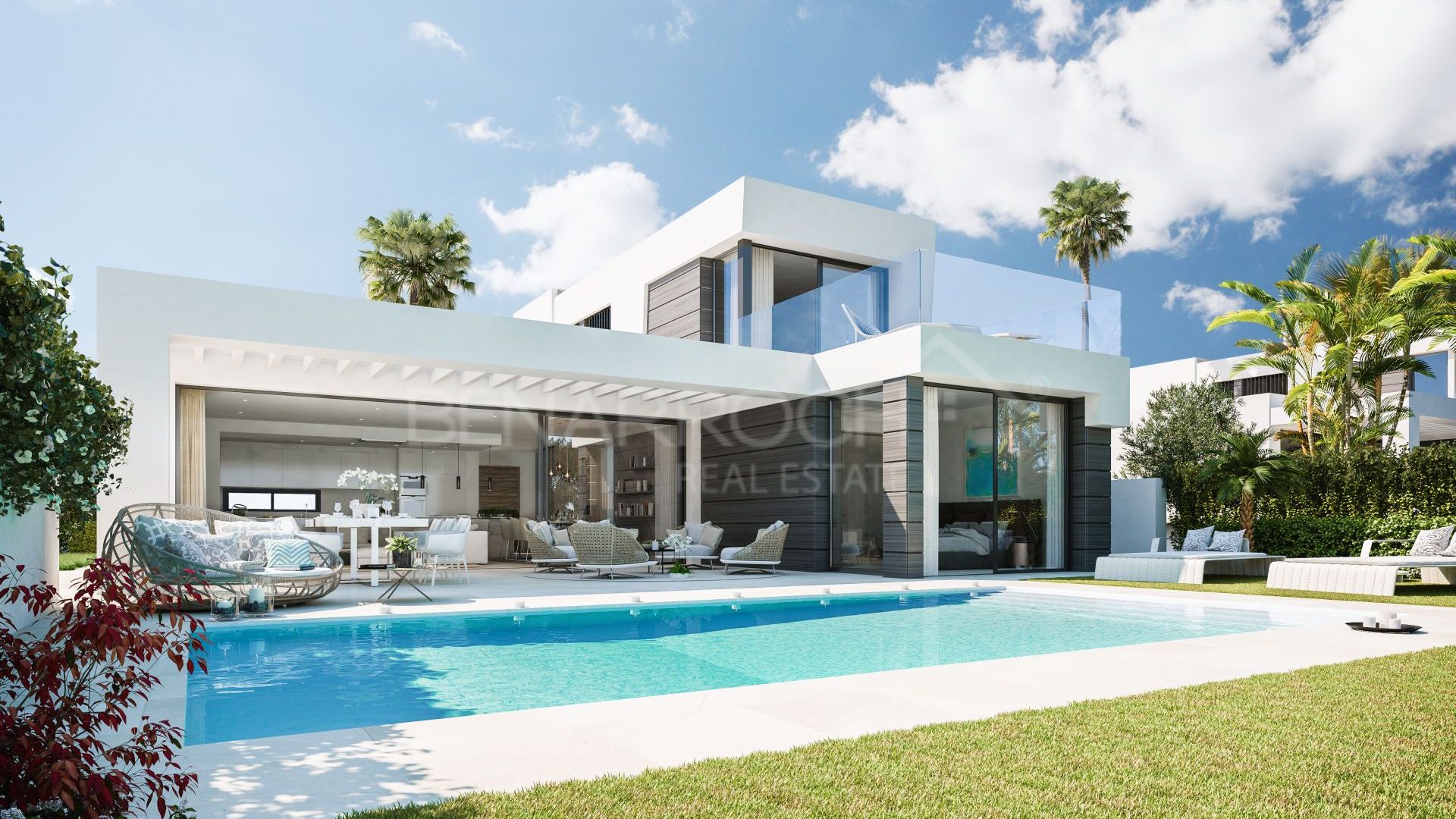 properties in Cabo Royale, Marbella East
similar properties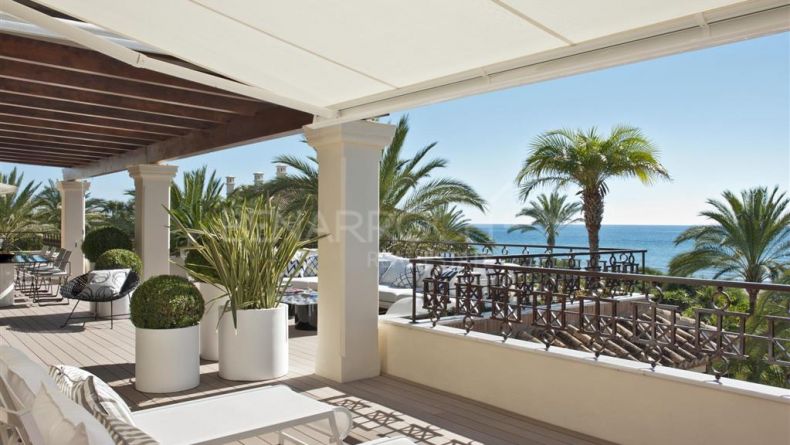 Price on application
Exclusive 4 bedroom duplex penthouse on the first line of the La Reserva de los Monteros, in Los Monteros Playa, is one of the ...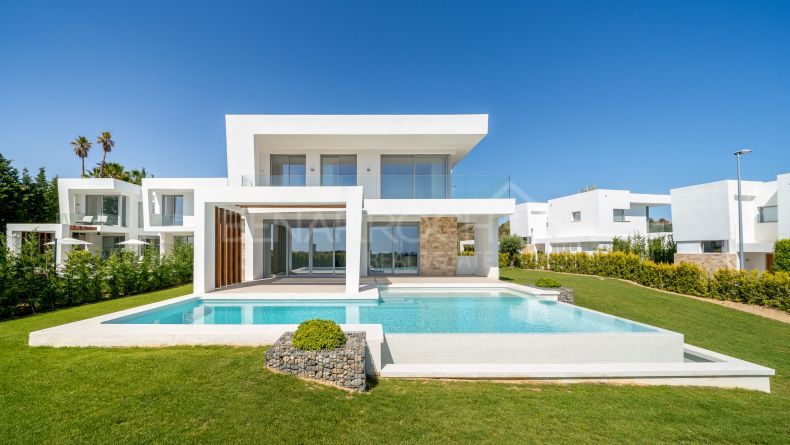 Price on application
Contemporary style villa situated in the urbanization Santa Clara in Marbella East, next to the Santa Clara golf course, just a ...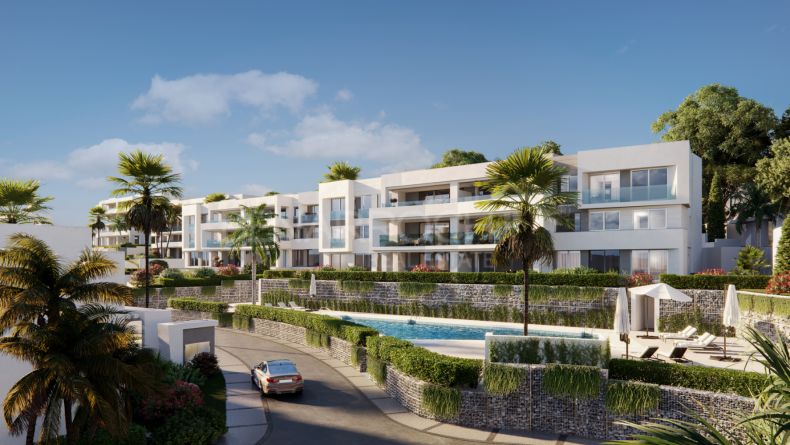 Price on application
Ground floor flat in the new development Soul Marbella located in Santa Clara Golf, Marbella East, an exceptional location next ...