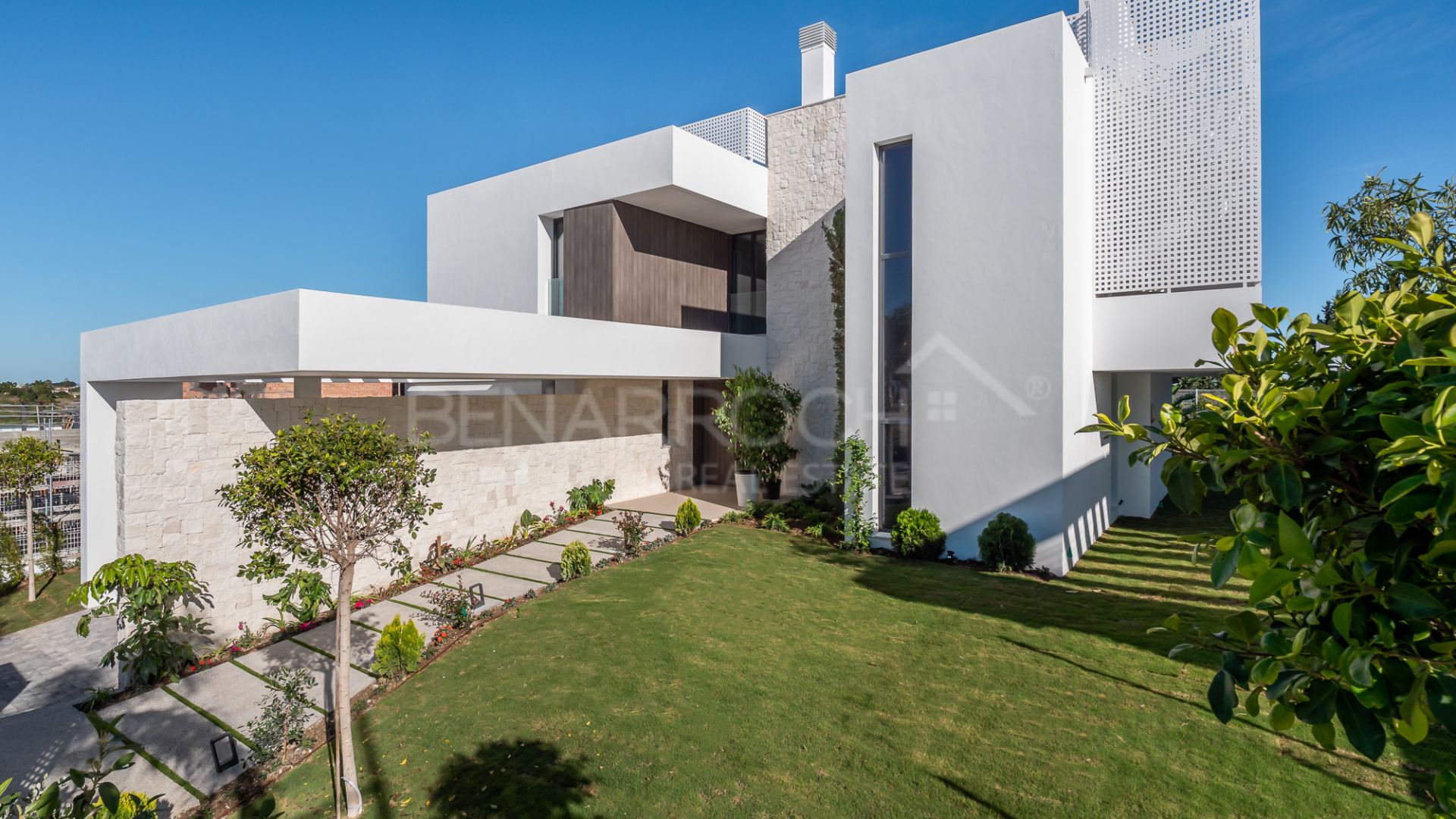 //media.inmobalia.com/imgV1/B8vEv5Xh_VThvnEqMx4G0ZxU_YC_pCgmETwWNQKyeMqLb9Afo_WSoi~kcK5mwaepLz96AHEmAzWJQblCNhundhnOIYTFLWoaYCSPKmOvgZKwzaojSUt_KexUkFUWo1TZRoed0UXU2X6qXhReqBhztmxJ2Fdsb6i7FPL41PuFHRleQ92sDpdCjCn_Xs_3XGnC2h7BhUZ_6H_KlK8DslY4rLTMtFIy9mj6Xf5q3YWH8BrgZK9VcGki34bKDTtKJ7mMdilRiok760K3Vvyi0zVos14Q2eCfqb~Yddx6y0vdBY8gM_UMZwGpzBo1vto4ekGMEZ_GjA--.jpg
//media.inmobalia.com/imgV1/B8vEv5Xh_VThvnEqMx4G0ZxU_YC_pCgmETwWNQKyeMqLb9Afo_WSoi~kcK5mwaepLz96AHEmAzWJQblCNhundhnOIYTFLWoaYCSPKmOvg6NcLt0omsf1Rnbr4WdK0kfFpEkMY3i6IiU3AiX49SY41BjGX6t~xwuSw6m~xgR_FF0PoPJORiBwgTpHgAQCtdlf_Vq7E~xUCCrMXGm7l5a2S3dRAEYXhHtCSlsVj768vpntaJhqEEN39wIYArsfHKEdsQ~ouTSQzt~z7FBTZvs8aw1ZtLwDH5f4oQRMyMG8k2di8tr7SINo8hZ_pJyKoE6BP6SpeA--.jpg
//media.inmobalia.com/imgV1/B8vEv5Xh_VThvnEqMx4G0ZxU_YC_pCgmETwWNQKyeMqLb9Afo_WSoi~kcK5mwaepLz96AHEmAzWJQblCNhundhnOIYTFLWoaYCSPKmOv1oCgjQfx953mzacoBW3sM_efxHD9~IBovaMchEjcfWE2NTsoapyezzpGBeaXXRynSXMJ8lXT5dHqOOdoeWt5yxCD1F99Kip1leGwPahjzgn2sYNL4N53UKpgZsBffuOv0ONJyXVaI1BD4LlLX5kSeJbJnZj9pOMn18xm0bg51S0aBEmrR_cjzXH~oSTuqMzS68Q3nomkoghzO1Z3cMs9NMkXnkL6Lw--.jpg
//media.inmobalia.com/imgV1/B8vEv5Xh_VThvnEqMx4G0ZxU_YC_pCgmETwWNQKyeMqLb9Afo_WSoi~kcK5mwaepLz96AHEmAzWJQblCNhundhnOIYTFLWoaYCSPKmOvhCow2EYmw1I88~mYUgEhAOG4dT83chelTTE9wysc4KpI5_7hfEBEGvL4n9MDWH1DV8ryjApq496KMnG4ANj1_UUeOvbCz5wV~6nKFiu1YQfvKlM3IE7ln55oKHE5t1rBfezyOZ286hT6FqrmZEQl0cJqtE2pYLxSsvgFMgZlXx1OmA6Tw25kUmL0JpkxiEXKOcAVuHDF2NU9o9jkODEPynlbOZfk2g--.jpg
//media.inmobalia.com/imgV1/B8vEv5Xh_VThvnEqMx4G0ZxU_YC_pCgmETwWNQKyeMqLb9Afo_WSoi~kcK5mwaepLz96AHEmAzWJQblCNhundhnOIYTFLWoaYCSPKmOviykzfS6CGu0G77l0AGpxqUYKH5h95JMpyjCOwFwsGTfPf__Q4UQGhz8twKZXcLJL_k7HX0gQ~sKTUJ1VxAUQpRIWC_Tufn26uckHIn4wkCl7wICRwFb65CpWdo68jqCLMb0BlrUi9EADhqDaaFFKGssUmVyup9Xsuvhh5O6v7jL49JElS4FeGzLBnvGEiBgyOKz6iADanBlSX2YovhlWfXkKwcD5~w--.jpg
//media.inmobalia.com/imgV1/B8vEv5Xh_VThvnEqMx4G0ZxU_YC_pCgmETwWNQKyeMqLb9Afo_WSoi~kcK5mwaepLz96AHEmAzWJQblCNhundhnOIYTFLWoaYCSPKmOv1oLNdSxYVij1jAfaBvxyrh7GeqxglLxb6BKJPSXGb87bPD2UkcOVG~S~gApiNLXMb9KAODoVrzmQhAN8K9rhqpHoiUQdHYejmlrR1l27fyG_0Q9tkxjwUiSkZYX3eSTap4yeikIVuWFbZgu0WBPn4IPGRTDRM4wJshGRS2CCnVFBMC3vEpPH_PwtWWRl4YZ105XoIq4xX0AjUotuXUU2upfn6ycR~w--.jpg
Antik Villas, Estepona

From 1.390.000€
New development in Cancelada, Antik Villas, Estepona
Development of contemporary style villas, Antik Villas, with sea views and south facing located north of Cancelada in Estepona.
The development consists of 7 modern villas with large windows, very bright, built with quality materials, with private pool, garden, large porches , terraces and solarium with panoramicas.
The villas has 3 bedrooms, all en-suite.
The area of Cancelada has all kinds of services and the beach just minutes away, and golf courses such as Los Flamingos Golf Club, El Paraiso Golf and Tramores Golf Club. 10 minutes from the city of Estepona and Puerto Banus,
properties in Antik Villas, Estepona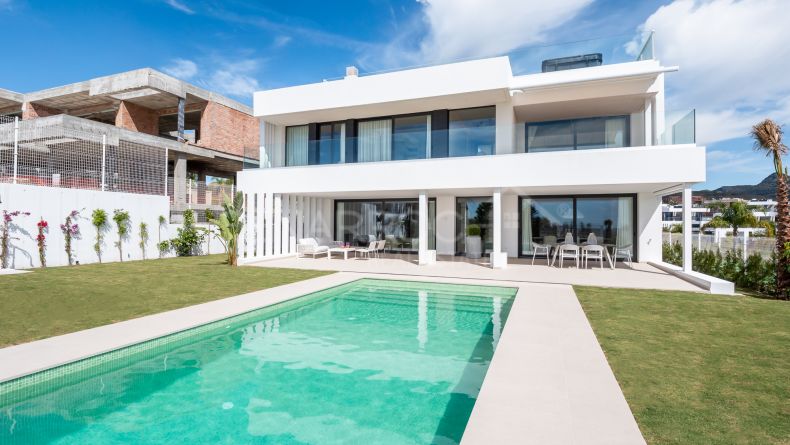 1.450.000 €
Ref. 208-01129P · 3 beds · 3 baths
Located north of Cancelada in Estepona, Antik Villas, this modern villa has all services and the ...
similar properties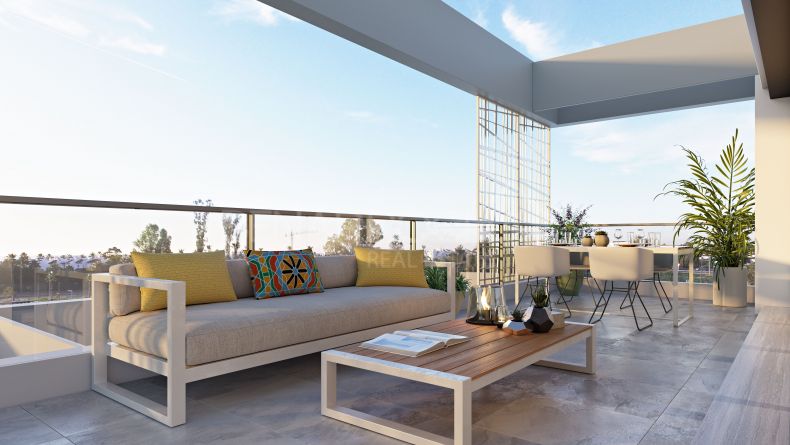 NOT AVAILABLE
Two bedroom apartment in the new residential Palm Village, on the New Golden Mile of Estepona, Benavista area, close to the ...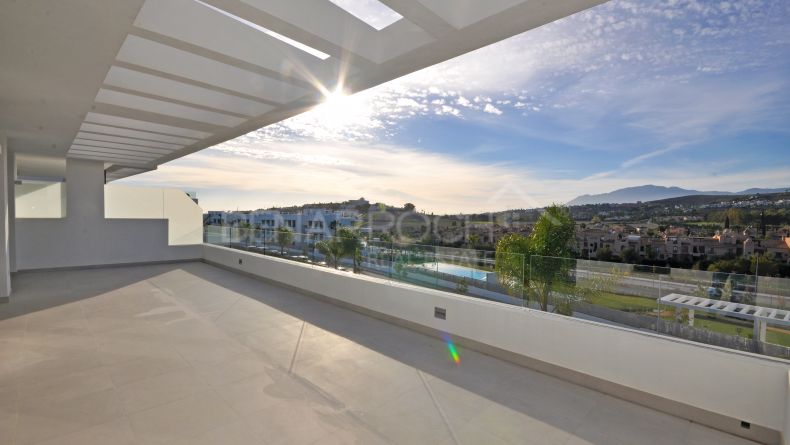 Price on application
Duplex penthouse located in phase 2 of the Cataleya urbanization, in Atalaya Alta, in the heart of Estepona's new golden mile.The ...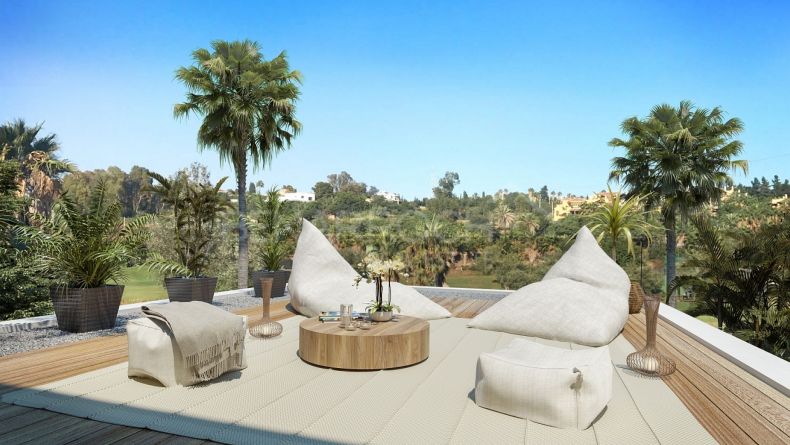 Price on application
Modern avant-garde style villa located on The Sanctuary Villas, front line of the El Campanario golf course, on the New Golden ...