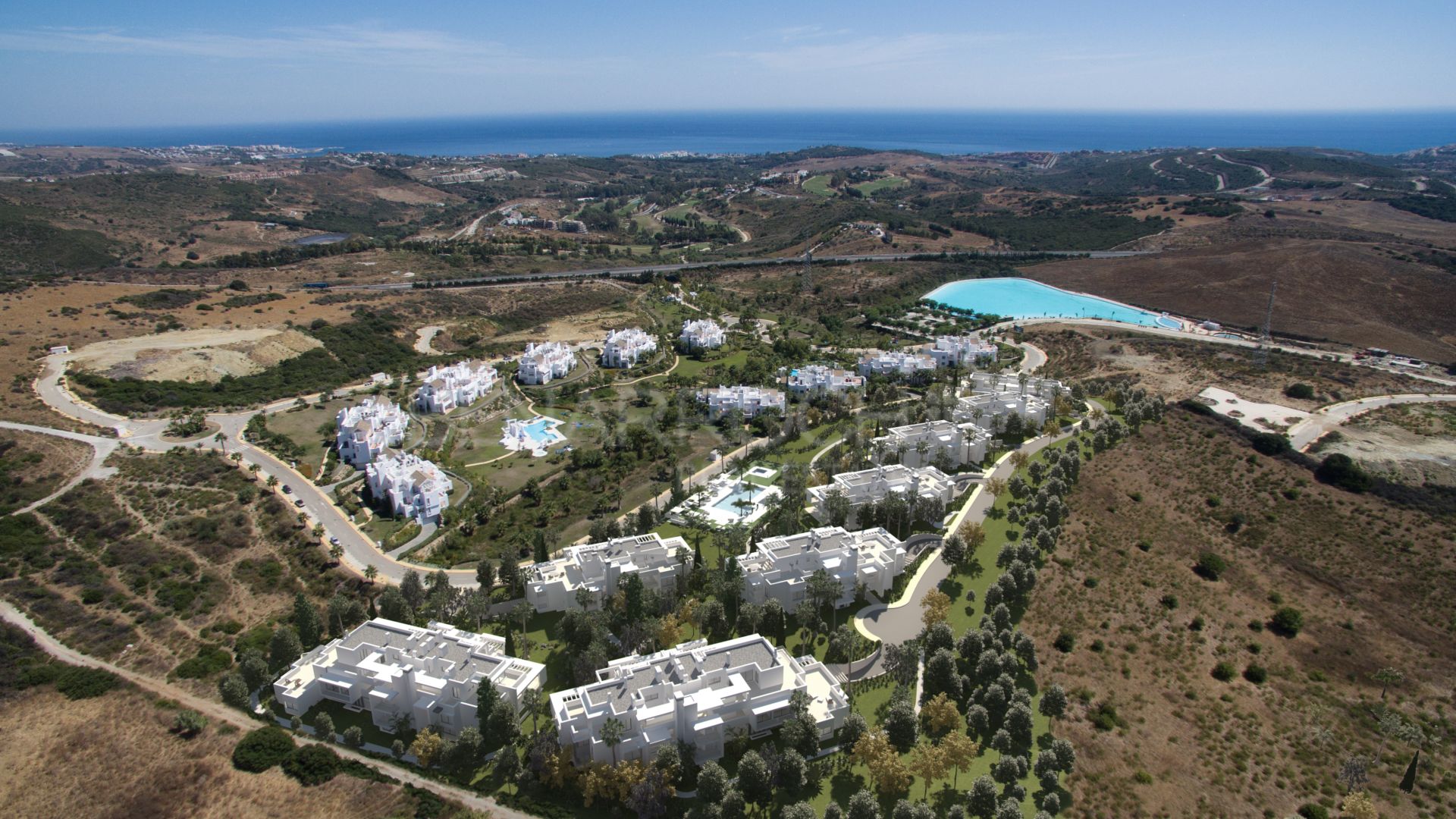 //media.inmobalia.com/imgV1/B8vEv5Xh_VThvnEqMx4G0ZxU_YC_pCgmETwWNQKyeMqLb9Afo_WSoi~kcK5mwaepLz96AHEmAzWJQblCNhundhnOIYTFLWoaYCSPL6NTSxH9Rj0v0fcmWHuM7LL3YTBUHAfE4Lyj1pntfA8ci677EjHTQWiTEw4gpVpnCvOeOc5d2QyWjx9Y59tlX_urBtNWOqXKJt9PSb3DOiGcqH6AsJULpfnNph0U3HazNkQBK2CziaBjjUHGGg23ouC6noBF1lw5yO16EC~rr~p4MCCbLjdpXJg7F3AijpWIMUl01HSVvYDpyK18VekpQ2LO7zbt_VWCiQ--.jpg
//media.inmobalia.com/imgV1/B8vEv5Xh_VThvnEqMx4G0ZxU_YC_pCgmETwWNQKyeMqLb9Afo_WSoi~kcK5mwaepLz96AHEmAzWJQblCNhundhnOIYTFLWoaYCSPL6NTSeAa6lqHteeU5AL2LFclHqfLJ0lb9vGbpiNJvUPKq390sG04HGaVG8cxfxA0u7AsqWhzMaRz6emol6NXoAdlMDf3W8M2HW98Z93WPoDs7hSpZTwxytAX7WeVLqlWoKETgnQJOTII9393yC6azVgaJTa4v5SKK5hyUVALLbYsK97FEvAlcf6quEKGpSDuVXh2f7U4nBEYrXsAMJv_vhr2LIlfMVXpTA--.jpg
//media.inmobalia.com/imgV1/B8vEv5Xh_VThvnEqMx4G0ZxU_YC_pCgmETwWNQKyeMqLb9Afo_WSoi~kcK5mwaepLz96AHEmAzWJQblCNhundhnOIYTFLWoaYCSPL6NTS0ZlrWt57lc2AknoBGW1WsvaRMUbcYXsndCbmbVfuEHVhg7seN7Tx9CoCIQzJXOObWt2F2GlceA_l75EIzCnSwA0IjUw4a46ZETH8_ijUDk0HCboLKlf5Lcb0BuqgjC_8xA1o~dazGMaOpPXsgyd8NVsqLZhc0E1T0akj~AFCatPmIX4M4IfEoiE4sgRFOHfIoPPdOAbLyGUhqPGIKy4RLSMDUxLHA--.jpg
//media.inmobalia.com/imgV1/B8vEv5Xh_VThvnEqMx4G0ZxU_YC_pCgmETwWNQKyeMqLb9Afo_WSoi~kcK5mwaepLz96AHEmAzWJQblCNhundhnOIYTFLWoaYCSPL6NTHCxUlt1MHCzFEyTeDyHmjSke4JctZs_WPNqjIXBSOyYuEzHlzN7m~8bJtvaIzGsnYLO261uuAfk8q4KJMJdAqr~LfH5uRrCChnlcjPg7CYXHZHos2le6eCWlg3OFox1CYhZi6bWM3VHN6I1JzuA3jh5pBWy9KB~PosbqUsr2w_gi0ZmJnjhWK5ReY_q0yptzWp2ta4u8EKpHp75SR_kJRqYgYxWqSg--.jpg
//media.inmobalia.com/imgV1/B8vEv5Xh_VThvnEqMx4G0ZxU_YC_pCgmETwWNQKyeMqLb9Afo_WSoi~kcK5mwaepLz96AHEmAzWJQblCNhundhnOIYTFLWoaYCSPL6NTSkKmsscNcbzJGzAmDzzn4xzUTDkHuqcn7xxeqoEJwUnsINgO9ZtnKxo3KGXhGRhS_NlJiJ6XPuHmPBGvcWqprgzirNKtYkcXwORUrLvhb7mlAIOlvbghrxIaAuhMonkG5L_HQWY1kok0zFqZ0I1sBgpxUVInx7Q0VbwWNsbyEdXzPb4n0pJUfeQk0RHepJ59ol1gFHszH0Ns1tETi8AxYDRFIh6UxA--.jpg
//media.inmobalia.com/imgV1/B8vEv5Xh_VThvnEqMx4G0ZxU_YC_pCgmETwWNQKyeMqLb9Afo_WSoi~kcK5mwaepLz96AHEmAzWJQblCNhundhnOIYTFLWoaYCSPL6NTH0kcWHw1GKnH7GCDDjGH83lSLsA40YeJlFHxJADZOnokvrPjZXdXjPIwJ3a1ft~6YJEo5gWbMYUWzk0exNCdVA4xJIwveaezwTLVArQ1~7zigd7whJNfE~YznGDBB1fXxqlE458WtDQMUvrUC_dUTej50fPTjEH~45BJBlkpXdo3a2OsJzoOaU0Sh3PlC0U9ynOONprchETT2RjWJYPbeicfbu~zYw--.jpg
//media.inmobalia.com/imgV1/B8vEv5Xh_VThvnEqMx4G0ZxU_YC_pCgmETwWNQKyeMqLb9Afo_WSoi~kcK5mwaepLz96AHEmAzWJQblCNhundhnOIYTFLWoaYCSPL6NTTDuGQMqBKFTohxYo2hy6_4xi_RQ1fKQ3M4x3mZ1F~ZzaDXtM1lIEovEE3ifiaU1JyF0xasyv0JL8EiVSKH4AC3_JpYedPuHuU63HpwUFD7uFfrZk9zOlAPd_MXJi3OTXvIbrqiB0h9yC7dYvLYLJIkgTim0WjgK5GIxEhQT8MgSka67zQZPIupZTIp8h11VpyTslgnLp_JLdAKQ2Eaeg7q4K5FDlsw--.jpg
//media.inmobalia.com/imgV1/B8vEv5Xh_VThvnEqMx4G0ZxU_YC_pCgmETwWNQKyeMqLb9Afo_WSoi~kcK5mwaepLz96AHEmAzWJQblCNhundhnOIYTFLWoaYCSPL6NTQ4RdkhXAkAUCZdNnaakGnRT3xWcBssm0z7jZeVvwke99Ww0eCmhyjG4aD3KG6zKE~TsODQL71V58XbpM7CrsLL7X1LYmEPHn4JARwCDQHsGSrdelWbqZnIaYlhYlWEU1frGmyWbsM94TAqHOtjrJMCR68A6BnovhqUn6RIAh4MEqJsTkSPFe0wilhtVHh_ak19VgG3enwDtWBVrrC2vKuX2cXLwuFA--.jpg
//media.inmobalia.com/imgV1/B8vEv5Xh_VThvnEqMx4G0ZxU_YC_pCgmETwWNQKyeMqLb9Afo_WSoi~kcK5mwaepLz96AHEmAzWJQblCNhundhnOIYTFLWoaYCSPL6NTSHqVqG9nOX2QRQx~PdYb0rHE4REHN20~XN91EvRloX0x42gjLuV23m_1X5HX2KwOsCHd6QbZO32s7gD8wXHm1M9bjVCXT~8XnyYHQBmHy0_isKASOgeAnFPhYiAvYL5LzNpB4jz~sb8E2NE3NvAQO0Inyps8UAoZxnqsb3CYlk9x7coydFrZiuqMgEjMsEeHXs_w6Wx0O6KQVfKlS2qnlLQBLC4oiA--.jpg
//media.inmobalia.com/imgV1/B8vEv5Xh_VThvnEqMx4G0ZxU_YC_pCgmETwWNQKyeMqLb9Afo_WSoi~kcK5mwaepLz96AHEmAzWJQblCNhundhnOIYTFLWoaYCSPL6NTSCkJHupxsizkiKeX8PQW08NkUUwIzR6G_nCm8dIqiRY7_OFwwVVgEyK6adeqGyquqsLKW7PKSK_Jg3e_h6YE5G9up0sDGW~iWDEdkUNkvHH~74ANAWaq7IS8O3nZ5Qz03tyTgFdwx5ek7zjmKpAqx9jlm~K_Q7AczKgNBc6~kvUN5lGoTHpEEKQ1ftRKZkiDPuzpyI5eUbmmIX4UwumKYC0OP7981g--.jpg
//media.inmobalia.com/imgV1/B8vEv5Xh_VThvnEqMx4G0ZxU_YC_pCgmETwWNQKyeMqLb9Afo_WSoi~kcK5mwaepLz96AHEmAzWJQblCNhundhnOIYTFLWoaYCSPL6NTG2tmaFrQFw5m7VZSJOk6jUvkwmRqWEHPJ~wokV1mdXGdBRavnU~8kPhENwFE0u44pfJVkr2oqan1OrWg~tOZ9mO7FKqeuYQkYjntr1lXu80LEIhCcqHYX3hwqQT2M7CrfIZMjT6nfQTrLeTx4lf0m63KIL6AhNq8hoOVz7wFhFERKZ4JYWOJ3_YQ0JWJ4cMa4VKE8JxWphPmdItcZRTfj846XlQ3Jw--.jpg
//media.inmobalia.com/imgV1/B8vEv5Xh_VThvnEqMx4G0ZxU_YC_pCgmETwWNQKyeMqLb9Afo_WSoi~kcK5mwaepLz96AHEmAzWJQblCNhundhnOIYTFLWoaYCSPL6NTG2xiHlYJn8pktrueCDckJBdFbItNN2CRUTg65TqVCmDeg2ltdzeOr0c3Ji14VMh4f~UodeTSq1JgJ5VO_rC5~T1tv3zaN2pXorTgdPSq6JSCQl7lVEQ0tnqQ_frbCoktEJvxcZ4MAH3mlCm0eQgFtOi1BgNBuZAKg7anA778RbILawcqIOwarHXCXwImGv87cbg5QkusQuEgMlbgYUy9kIQjqpnkHQ--.jpg
Alcazaba Lagoon, Casares

From 269.000€
New development of apartments in Estepona, Alcazaba Lagoon
A few minutes from the beach, golf courses and the cities of Estepona and Marbella, Alcazaba Lagoon is a project of apartments and penthouses of contemporary mediterranean style, which in its second phase consists of 78 homes with 2 and 3 bedrooms distributes in buildings of low constructive density, with green areas and swimming pools.
At the southern end of the complex, an artificial lagoon with crystalline waters of 1.4 hectares with fine sandy beaches and sports pontoons for boats without motor, offers residents the possibility of practicing sports such as paddle surfing, canoeing, sailing, kite surfing or windsurfing
Around the lake there is a promenade, and in the beach area, changing rooms, showers, solarium and relaxation area.
The Alcazaba Lagoon apartments have air conditioning hot and cold, equipped kitchen, first quality finishes, individual storage room, underground garage, bright rooms and large terraces facing south.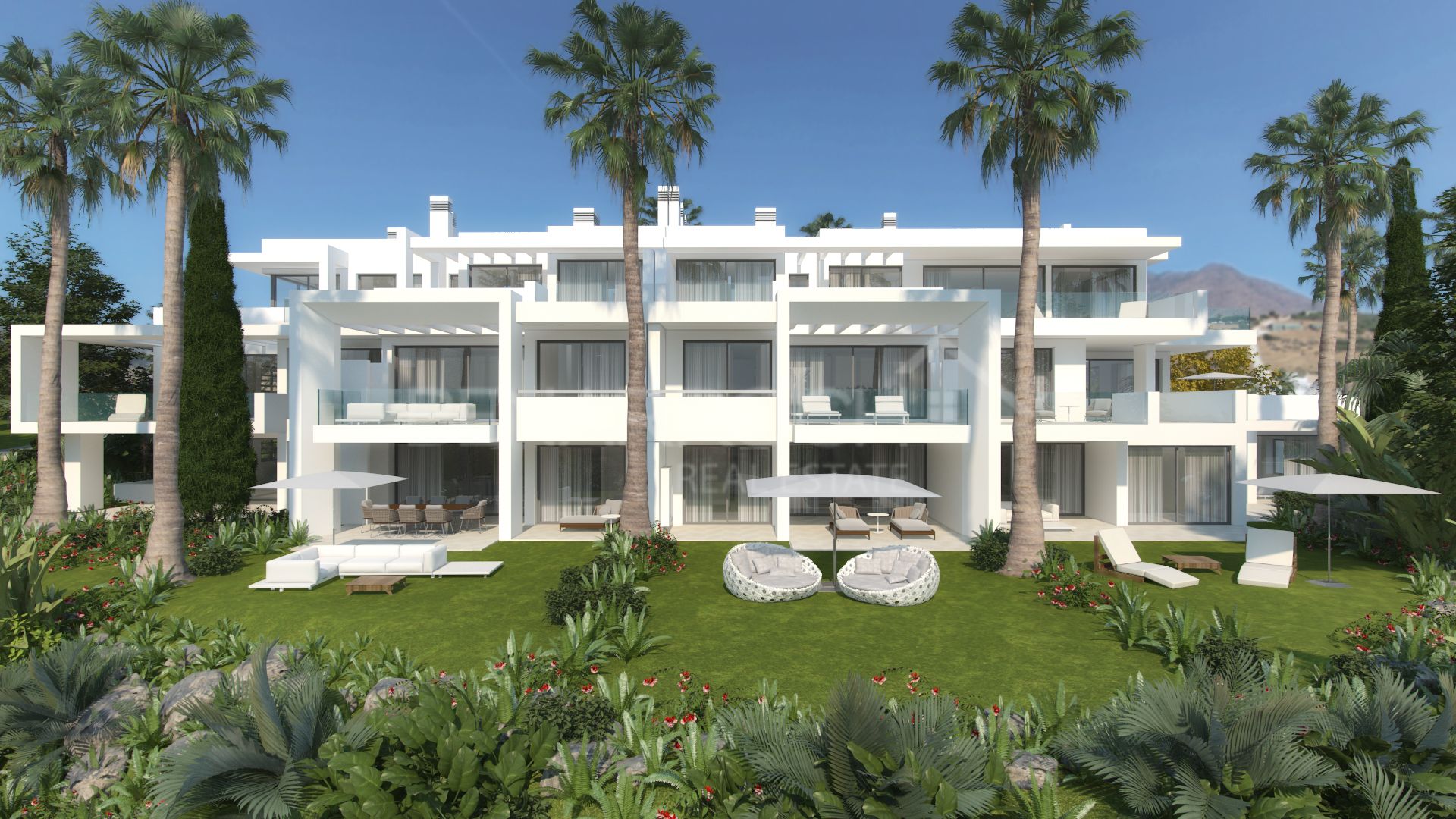 properties in Alcazaba Lagoon, Casares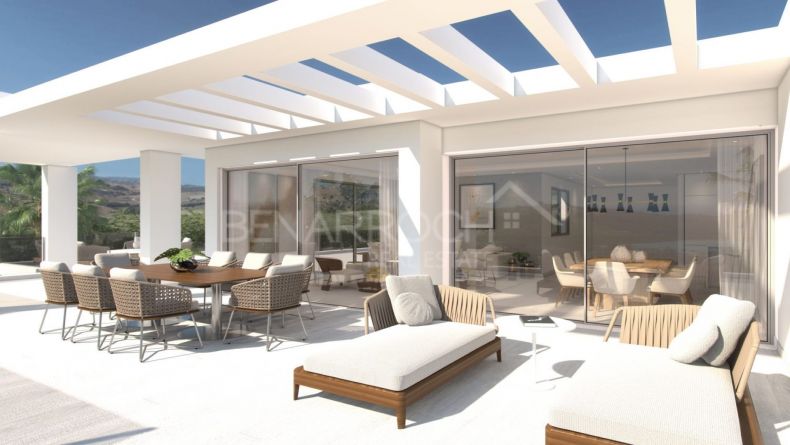 SOLD
Ref. 208-01124P · 2 beds · 2 baths
Apartment located in the urbanization Alcazaba Lagoon, an ambitious project in Casares, developed ...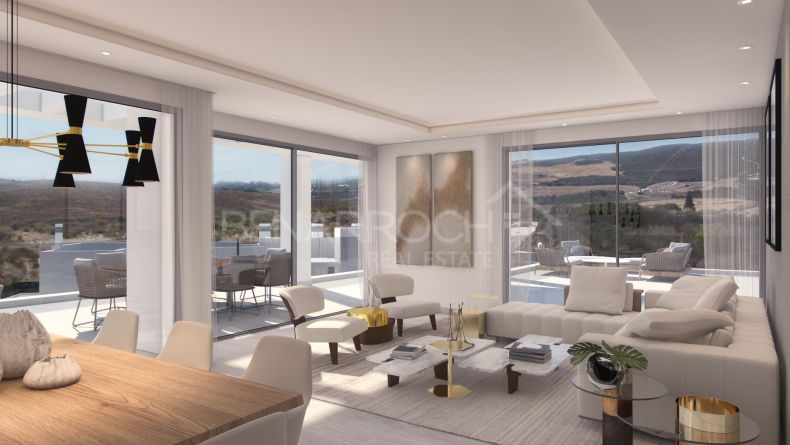 SOLD
Ref. 208-01125P · 3 beds · 2 baths
3 bedroom apartment in the residential Alcazaba Lagoon, in Casares, in a setting created with large ...
similar properties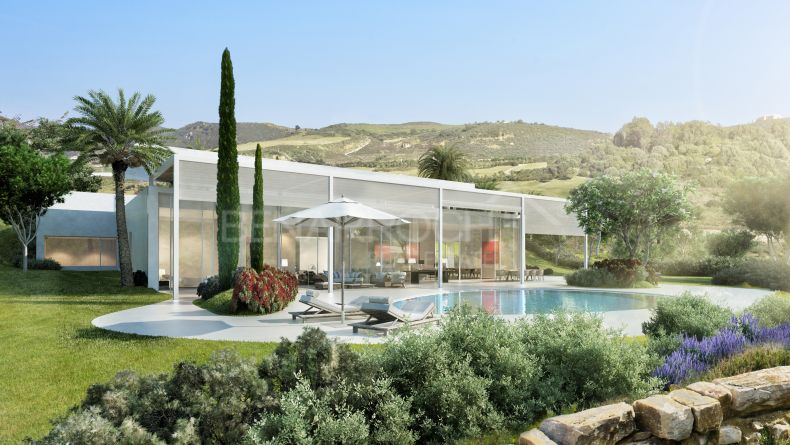 Price on application
Villa belonging to the Golfside Villas project located in Finca Cortesin, next to Finca Cortesin Hotel Golf & Spa, in a ...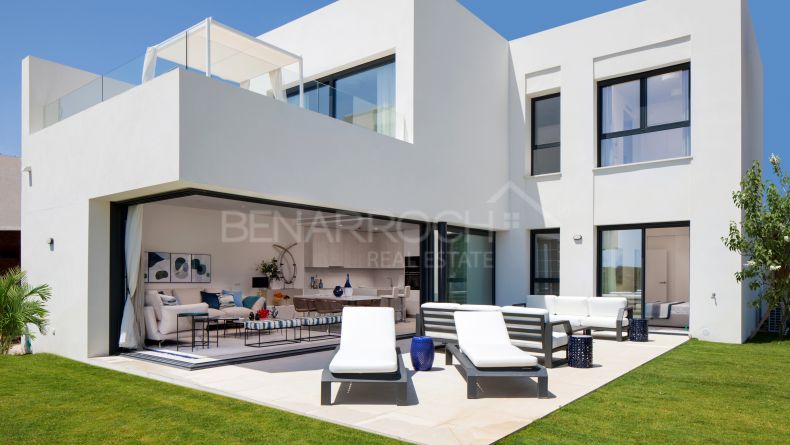 Price on application
Magnificent duplex located in the residential complex Terrazas de Cortesin next to the luxury resort FInca Cortesin and its golf ...