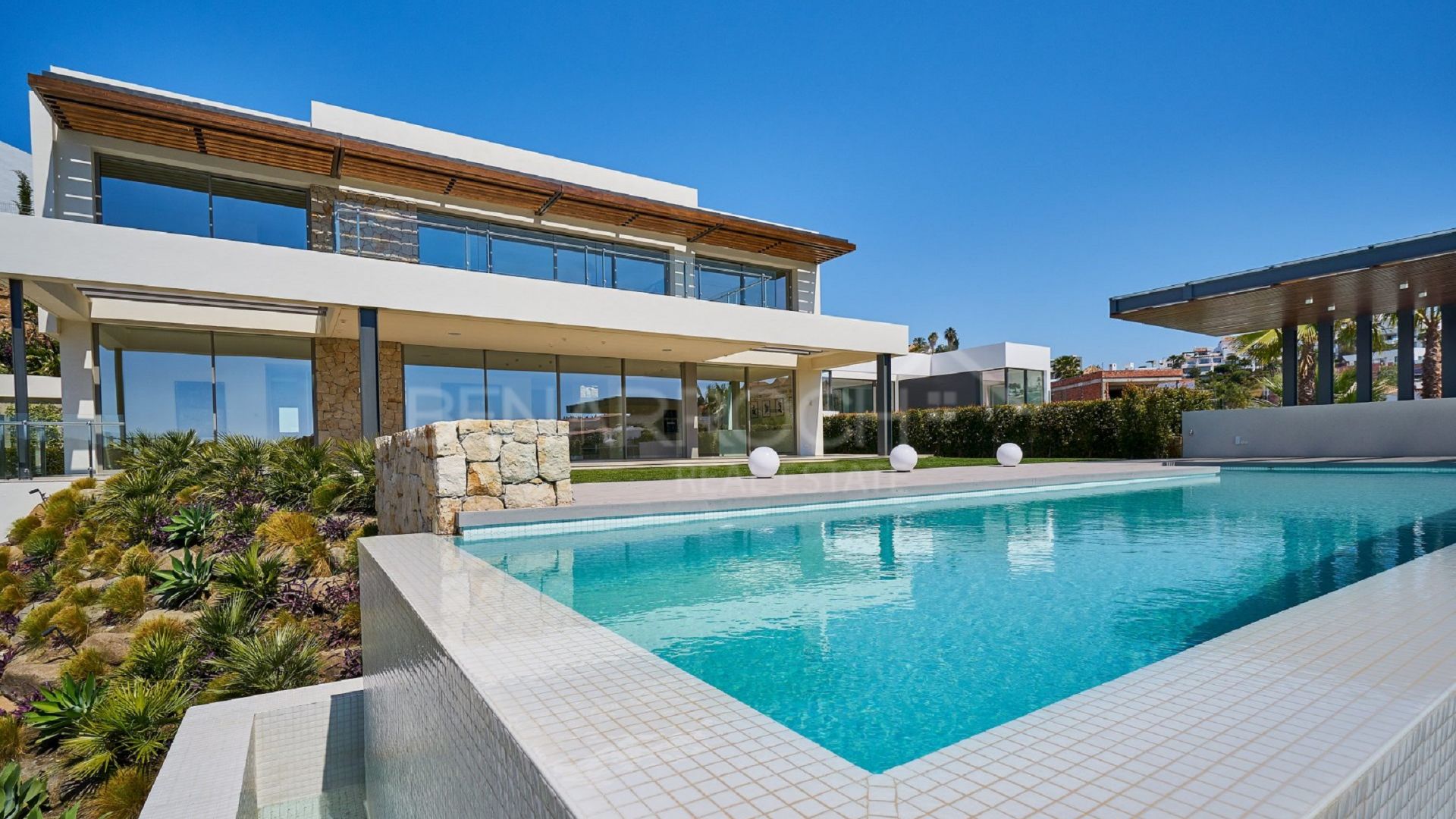 //media.inmobalia.com/imgV1/B8vEv5Xh_VThvnEqMx4G0ZxU_YC_pCgmETwWNQKyeMqLb9Afo_WSoi~kcK5mwaepLz96AHEmAzWJQblCNhundhnOIYTFLWoaYUC8_TemMEnjLJyjExBbg1fGRK32lKFEb3fxoOfQkvfOx3VuWBF43UNMftciJV~qhpiHhRTjoS4KZdtwswJz0WtjIwaIMK17L29ALXXjp33TlpOmOkKiUgrCmKd0x02vFC2TshtCE1lb3L7z9m7a_SIrE8sbZPwtwo_5PPT1OLvouqPtRCyt~JdJTEnkPJ7xp7VBWTUKcibrrc3EmkAIS8P~t8j9GK~NhaiBfQ--.jpg
//media.inmobalia.com/imgV1/B8vEv5Xh_VThvnEqMx4G0ZxU_YC_pCgmETwWNQKyeMqLb9Afo_WSoi~kcK5mwaepLz96AHEmAzWJQblCNhundhnOIYTFLWoaYUC8_TemZlKbkJJd8ij5Fq3oAt47Ht2FTZXsu1d6H25hTROzxavh~MvtWvd29Hh19JcQ4N8AI5hbD5U5JOUYTq8vsnZx9WXndZVMFKqMF3cxjkFHW6q5Utiwr7I3fbpkIHWnsOeH6ocl~H_SE6YUx0I0cBwmt7ozkpzGLg~DsiRSUr3awPaVL8OIIm9iymVW1NMfVwwSJZ47d80MKoAD9fCRpo_RJEnRrRy5Sg--.jpg
//media.inmobalia.com/imgV1/B8vEv5Xh_VThvnEqMx4G0ZxU_YC_pCgmETwWNQKyeMqLb9Afo_WSoi~kcK5mwaepLz96AHEmAzWJQblCNhundhnOIYTFLWoaYUC8_TemZUrd1G4YvagvaXXMSYiX1fuaez1mQRDH50OWQoHLb6fSGJ0cIcox85w34b5cR93HvcFUYfvqu8xN8HvOHVG1pbu4KAT~Z80AWuQmtGWqpxphLmyjGTUM7UUTcBrWJm6IQJmMwtNNan1sY9Lr_T~~he_QWnBj0g5iyXje_XMiefi6IrgMAS3hlWWcw2wXUCmauCJcyodNAZhQwuudf4vdgcJYqHFH0Q--.jpg
//media.inmobalia.com/imgV1/B8vEv5Xh_VThvnEqMx4G0ZxU_YC_pCgmETwWNQKyeMqLb9Afo_WSoi~kcK5mwaepLz96AHEmAzWJQblCNhundhnOIYTFLWoaYUC8_TemMBhw9opM6oRmT9CLpFVVewLZCub11y7y7qiIJ~MuKQnqTLzYaib87kBimH19UOOnJhDrtdkcooXmdFqtrFoV5BN3tdweGf1Duc5sgcHODJOeYLLXNMBORlqtexLbyVHhp2l_otHMLX3csvDCAe4BwIndXBdSArCntzaFP_wxGudP5166T~K3T01CKPAMnk7Lgx3YT~eD5eeG15P30OnnHyWQquFmZw--.jpg
//media.inmobalia.com/imgV1/B8vEv5Xh_VThvnEqMx4G0ZxU_YC_pCgmETwWNQKyeMqLb9Afo_WSoi~kcK5mwaepLz96AHEmAzWJQblCNhundhnOIYTFLWoaYUC8_TemYgyQ0~zQHsczhqFLo6cJG3CmUV0fxFteMiHWMfZAfoAWTBD7henv79sgVa88e4Z8v3B5QqPmP26X_uL~s7KlyDqRSnHe5SMwF~Wyj7WvWoCH0Kouu_S_Chy7MkQoIXqobYE84DnFEXoeX35sEoFinJFPHyc52sHJKiARvcz5oi7k2tWFfsEAJpPsx4iixi_xZay91h3afCGJDCnmQ7Nt6~tAgrbNFQ--.jpg
//media.inmobalia.com/imgV1/B8vEv5Xh_VThvnEqMx4G0ZxU_YC_pCgmETwWNQKyeMqLb9Afo_WSoi~kcK5mwaepLz96AHEmAzWJQblCNhundhnOIYTFLWoaYUC8_TemMtW9CfsNjxtPKxlaeCGt22u1v~9Cz9HM1z1Ot7cy5IP1ucV8Gr7ZBSRuUFTwLvZPusZOQk87~Exg2advCoE2HH~kYH0Q4Iq550SE9VmgjNniuUR_IulapSVsdKoEfouAn0Yz3WA82cxhlUcMwmzH3mTlW_OSPuRVC~sUhVgi7yfdr4QlxFlSMLeRB~kVs7XKOKuNtcHWdmjFeTLVIEK3Dg2iZBlG1g--.jpg
//media.inmobalia.com/imgV1/B8vEv5Xh_VThvnEqMx4G0ZxU_YC_pCgmETwWNQKyeMqLb9Afo_WSoi~kcK5mwaepLz96AHEmAzWJQblCNhundhnOIYTFLWoaYUC8_TemN6qTB5RP2GYYoeclICMqymVJXbD99c_McFmpNPvz6cqcSyu62AYdoLgEfuu_nqkn_RhKW_KDI8PH3PKyFYzBMZiZx00El7tnfRpO1cEcC_I0gG0AuqM_Mcfe~IDzXRrJPmlwCkdvug90Kjkbfm4tiIvJrmbSJbGQKGla4YpkqI5vzZBtW6kCOFjJlTV~ug4qKS_1EyqQ2KiTN_Uqf_I0htSJsAWA0A--.jpg
//media.inmobalia.com/imgV1/B8vEv5Xh_VThvnEqMx4G0ZxU_YC_pCgmETwWNQKyeMqLb9Afo_WSoi~kcK5mwaepLz96AHEmAzWJQblCNhundhnOIYTFLWoaYUC8_TemMS87ExgMQdliUt7P2OsM0Zd71OqMsMJ2VZAOwY0s~I0FCQSvnz_LEwjvVGNfxqCGwZTg0npgsa6m09IPeY_4XgkuZCnEwIF8Nvga5OnxGAp2Ehkf4yBiNcPWja1beCy2N4zYipXFBw9~fjEjUUScpG6axIOkJZBNJ7PzbxcR4uprfhUgopuxR6~O2nDQOkvNMv7yLBCHM5vqG8wcXNIMyYNi8jHOPg--.jpg
//media.inmobalia.com/imgV1/B8vEv5Xh_VThvnEqMx4G0ZxU_YC_pCgmETwWNQKyeMqLb9Afo_WSoi~kcK5mwaepLz96AHEmAzWJQblCNhundhnOIYTFLWoaYUC8_TemYl8FH1l2h~WTtR4NG4rqTVbafew0FudWPlZYDBLF1xGsA4~VzTmFrE2X9_LZNY1nx5qKqhCsertZyWs2qbhDWZ87vRX2BM1JKj1I0t2SXM3xKbDBCyiESfz0m42nGDyvmXA5~p9WrINWClX~cod1RR359IC_ZCzQWm5~~ItC2R29Ne1Q_N67rE~hICzMNE93HGGNDx7EsIVZtQks1RJOFNK0gMGejQ--.jpg
//media.inmobalia.com/imgV1/B8vEv5Xh_VThvnEqMx4G0ZxU_YC_pCgmETwWNQKyeMqLb9Afo_WSoi~kcK5mwaepLz96AHEmAzWJQblCNhundhnOIYTFLWoaYUC8_TemZ1aBiY_GbdlqPgIyxPfuIGNgCAKZGjRlc6D2X9c1~aNTBT_2JpyiuojxSj4~ff8aoa9kRw5mDXcf1Ya45T7ld3nrOy6Dvx9BNavbEluvseE4ZUIbHNOzlERaVOBpX9f~G8Q1kbAVpqcn1kT9sXvqDjd9BUFXRUoq3SU3Su5ndVVBa5kQMnfojKqh8fkZUdG5i~h09Varp5c7YkhrO_3Se7WdxziVmQ--.jpg
//media.inmobalia.com/imgV1/B8vEv5Xh_VThvnEqMx4G0ZxU_YC_pCgmETwWNQKyeMqLb9Afo_WSoi~kcK5mwaepLz96AHEmAzWJQblCNhundhnOIYTFLWoaYUC8_TemZ1bW4ESBz8O6zbZKyMmBPoM53Xq47mGVq5pPozluPxvUsg2~pJL7iAAbcogB4KSLSYVQSEwpv0Bfz16TUVk_uG_zbnHz_3OgEhVX36daKDWmdQfhSZh5UUmGEhy9jNPCU~EzjCN~wsFkbe9d0cZDahUkHN0~7r_JDptDccfzn9imX9volPp3jmQIbG5uBhco2LdKpB~yVoRU~CQ1P7qSecdK0pVDDQ--.jpg
//media.inmobalia.com/imgV1/B8vEv5Xh_VThvnEqMx4G0ZxU_YC_pCgmETwWNQKyeMqLb9Afo_WSoi~kcK5mwaepLz96AHEmAzWJQblCNhundhnOIYTFLWoaYUC8_TemMXvGoUxjy7O_8oFp3LOczODiCU41ojWCT1PUBfVqZgUQN9exlamDigKi73Zz9zMzdKAEjlBrMANKcNV7Xakhx3~Gnb7bhQ_xBkfnDBkxUeG01kD4ZZCv684J36KLAYCr7bMVhyv3AW96PwAo~uFlO~DRbwPlVHke~lvJkgO05S5wvYSMN7h2O1~LJVQbc8BDHzBoDavtke0jRSExxSqaxDDvNW5Xdg--.jpg
//media.inmobalia.com/imgV1/B8vEv5Xh_VThvnEqMx4G0ZxU_YC_pCgmETwWNQKyeMqLb9Afo_WSoi~kcK5mwaepLz96AHEmAzWJQblCNhundhnOIYTFLWoaYUC8_TemMX55HzQuP5~edwlD9tNVijzQkcFuVxmemxMZqgLwlooPiVRNzTSB3nVYCIE1kBGErThHibx6dmi92iZJhzqigX4QDPNW9knNyuNDUxEZvXj2UonRXwU9y4w_PnTzTeRNBprxR7bugUpCqWlhvLaZAO4LYSTYmaqLSuTnDR25wqVeRfvD8uF1WhH_8SCf_JfLwgcOzW8UYnB2DZKMNaLuLlykwUrPVg--.jpg
//media.inmobalia.com/imgV1/B8vEv5Xh_VThvnEqMx4G0ZxU_YC_pCgmETwWNQKyeMqLb9Afo_WSoi~kcK5mwaepLz96AHEmAzWJQblCNhundhnOIYTFLWoaYUC8_TemPKSuxazcTcDLZ8yKPGjAigGzfluPhzGDZKzQaxqMjitCb9Bso2cDDL4fvh3ex57BSa7Ysi5Uzt8o_uKiO6zpbHCP_b8KbjFSUF~m18b2g5qC655bi7Jwdi~TTKGLwIsgnlS67csUQr2odJJGo1aSRwsOyOC1ekuL6ZyQT6HiHtlTRR4ks9BfjCjjzyipvcSnBEH5aUURcoY~70d9exmvl0xWoQcwCw--.jpg
//media.inmobalia.com/imgV1/B8vEv5Xh_VThvnEqMx4G0ZxU_YC_pCgmETwWNQKyeMqLb9Afo_WSoi~kcK5mwaepLz96AHEmAzWJQblCNhundhnOIYTFLWoaYUC8_TemYCdnmrzqS0iUo4VTy75tqEaKOQ9rAdfm0NWYjqYmogZy4gDG114NYfN_KDDCFSGpkQEN7ByqVpX66lCQQ3SIOHnrMnM~RxQFaiTL6UV9jjKiUYglVv64XL9jGBOSJXQG9stKiGvWg8w9fEKkS9alvzUTbiWQvMoarMRHge_dsgMouZBKRLo3SZVuQelIlk7xNFHIkomiLs~ErRaHSi3OBJ8j5tLj8g--.jpg
//media.inmobalia.com/imgV1/B8vEv5Xh_VThvnEqMx4G0ZxU_YC_pCgmETwWNQKyeMqLb9Afo_WSoi~kcK5mwaepLz96AHEmAzWJQblCNhundhnOIYTFLWoaYUC8_TemZgUMZvMt4nL86ctS4VGiwsrMlaFBNuzTl4dPDgCb49wcoD1uh8GE5ZWtF_M1VikzWuvxcJAtmrDapcjVQbnfz6bCNyOe0lVzvuoEpwo0MgTuZHgaW7t1WJYaKkNKKmNhrqmOdvJn_9ASHDwtHTPQ4UFHM0hqdrcLsaadtEUJzpLqnD92U2frmB5E3Vroi1hZydD0futQ4~lOqhjzQeRxiV6~RMUppA--.jpg
//media.inmobalia.com/imgV1/B8vEv5Xh_VThvnEqMx4G0ZxU_YC_pCgmETwWNQKyeMqLb9Afo_WSoi~kcK5mwaepLz96AHEmAzWJQblCNhundhnOIYTFLWoaYUC8_TemZR6mRtT4ntcTb~DSgNXVu4nbURdoqDAebACrkkISYkLTNhIvSH1Zl1wSLXC8lqDWAIzxytc_SHGzcOvrVvBcfOXVrDOdrK2JPIXoH3J7R4VXnS_pS8gGUpKwsjzI_oAoqV77Nxtxfa6Hg5dAKgQmUZYorObrHtsX4S9UTWoOb8N~PL9B1qmhm6wMAkoMdG85Oax3wQJbgfEyGOovEQ8xPBKsduzBGQ--.jpg
//media.inmobalia.com/imgV1/B8vEv5Xh_VThvnEqMx4G0ZxU_YC_pCgmETwWNQKyeMqLb9Afo_WSoi~kcK5mwaepLz96AHEmAzWJQblCNhundhnOIYTFLWoaYUC8_TemNZRRb1~txGAPEtGHlP1~F9WHstzWdiT3p6B3yBTSdJiTmVfZ16gM5cILilogOvBOeLnx3ZCdftQEYbilZCFXzZUKGc9BI6NaGRZpk2sJ34wPTv3Yog1OjYImgZTR76SsbEh9TMGXu7ET072Tw~M0mtyjlJeL0PXTMWigY30W_mTu912aAtQ7lqHsyCg0RDBTFMUPCGhh0wW6Af1YzfmeWuVeZ4mjRw--.jpg
//media.inmobalia.com/imgV1/B8vEv5Xh_VThvnEqMx4G0ZxU_YC_pCgmETwWNQKyeMqLb9Afo_WSoi~kcK5mwaepLz96AHEmAzWJQblCNhundhnOIYTFLWoaYUC8_TemPPFuhOo79dV54aI0p0TWfwqZwx10Rf33zeuuzjLUtFdM8HXR~TeL7jm4F37vRakUfg3iQO_xcif0~yVKPoNMy2zveC_rRIAqc0EVpyGj3KA_QXPk1kITpiVkwHEg7GY1x84R8kaN2_Zy_OX_Q9YI9JhA19FWvDcY320CtN4c7z6ZwFdtw8UmOR1zLwIcaCgNHQILrnJBtiAOE_b3dt6OLoXjv6L1pQ--.jpg
//media.inmobalia.com/imgV1/B8vEv5Xh_VThvnEqMx4G0ZxU_YC_pCgmETwWNQKyeMqLb9Afo_WSoi~kcK5mwaepLz96AHEmAzWJQblCNhundhnOIYTFLWoaYUC8_TemMtHcjV3an~9T_HCXY8rM3ToUXJlLdxefrz80tcrTd_0OJnyFNCV5PnZP~Y99Fkk7qfk4WZNTcg1uwiHLdkbWUAvKKDtYPtSnHz9PeE6tPrQaz6G0UQWfN_TCt6qJg6S2TsqlgYGfJUlZwnCFNBz_cC1wSJOiTBX8Ghy~je8KBxyilWah5TEkgCp5wAU4fV36ilmc~SCVEVbtr4gTPU1oMypYoTtHOg--.jpg
//media.inmobalia.com/imgV1/B8vEv5Xh_VThvnEqMx4G0ZxU_YC_pCgmETwWNQKyeMqLb9Afo_WSoi~kcK5mwaepLz96AHEmAzWJQblCNhundhnOIYTFLWoaYUC8_TemMXpRgT0rLkcLlRotFpBg9Vxf1jnOYt3FVsgTIflD6sKdG2EKsE5CdxkqCC9GpxNuwFltzMnSkjoH_O7quM2XWliBOFV3kNdn_5PvOVwcd_gbC7mokrAUg3mDNEbpaarcR0U9bvnqEGHB3TlqxGdTRdKUo3uw88vGAZiaEharJP5Go8ElBVkR7pegP7QgL0wmMo8OgZOhsjIaj9KmF_ReVVbBeEFJxQ--.jpg
//media.inmobalia.com/imgV1/B8vEv5Xh_VThvnEqMx4G0ZxU_YC_pCgmETwWNQKyeMqLb9Afo_WSoi~kcK5mwaepLz96AHEmAzWJQblCNhundhnOIYTFLWoaYUC8_TemPKT512SsBMP4OB5iN8KNWOOjVGzxOUiFLLOqrC92MLzFM30fJwOP7Q53z8nhmbZhx9OZyIdC88~TwvLL7s41bD2gijadGBRyxeup3DRYJgvgmgdypdna~KKV6N8oBmmgI_h6bN928AKhqyqyGm~9GEbQ9pv~scauD0rNAe7086aaI75RQ~EvXX3GHEl1NCOyFUnYXmLJd6IoKa7USJjfr8dlBKHTcA--.jpg
//media.inmobalia.com/imgV1/B8vEv5Xh_VThvnEqMx4G0ZxU_YC_pCgmETwWNQKyeMqLb9Afo_WSoi~kcK5mwaepLz96AHEmAzWJQblCNhundhnOIYTFLWoaYUC8_TemM7y6YmIWbaqM_9BZsV_oYXEbWqBHoMbyBZ~_Fe2pkpxHClnG2L6pCT0GT9M07b7uVYPEqvy_COA7KP~BBFDI0TGjf7hXgWFkxYHfQj_4PSHTUGBIsKeB~o~GCdmXXP8~RNN8QA10UvO2hCa~KewNEwj6Jkpo6fzdxpL6~GLElo_XMFvmPtFt38vy7ZQByGevBsDwrtNuJgTlwzLjEC3guNY8FCXlgw--.jpg
//media.inmobalia.com/imgV1/B8vEv5Xh_VThvnEqMx4G0ZxU_YC_pCgmETwWNQKyeMqLb9Afo_WSoi~kcK5mwaepLz96AHEmAzWJQblCNhundhnOIYTFLWoaYUC8_TemM_4soUo34OmRkqpXh7OlKmXJNdIvvyNsqEdX6c9NhGV5b5VWJCEYERRA_tkn5elpGCEZZDYTZIYnKQBr8M_BLOhq42z598gwkeCFGO~bgcn8eWd1xhgyZPJlq0cDMxf8oCh~1iLLh46ugpBOPT6Rb3ISsFG~WLnk3BEcFMUZrTorFsps3lqvIpxwN3uaGUpIi1iyV6rEJDZRrsyvahkL42zMnCXc6w--.jpg
//media.inmobalia.com/imgV1/B8vEv5Xh_VThvnEqMx4G0ZxU_YC_pCgmETwWNQKyeMqLb9Afo_WSoi~kcK5mwaepLz96AHEmAzWJQblCNhundhnOIYTFLWoaYUC8_TemYl8JDOqDgqqK7tkrgr9WGlMJe6N0BkarHkeILK_dISnGfqtgNzKQLusuSpEZA5znHN3kgoHcNyRZzhPUwyprQtXMhOReyKqn85LmHA6CBRwrBl9J6ebE3yNgHFBI2HvGc8z8fr5M2m0DinVqztwDpppksu6bYzTy5D6AYtGuQDvisAedxLPDKqq8H6MFQPDw9BEEQksxyNDH_eGTdqygBTSZhxe5rA--.jpg
//media.inmobalia.com/imgV1/B8vEv5Xh_VThvnEqMx4G0ZxU_YC_pCgmETwWNQKyeMqLb9Afo_WSoi~kcK5mwaepLz96AHEmAzWJQblCNhundhnOIYTFLWoaYUC8_TemMXFO_Lp1GoamGgU1Z5mRyjkGQsnQIsuoHx~fMfZlQ09RvA1BZY0eMFyaTnwuyZqcc6_9rAvRN~JZA6HEYcIYasLHdC6RXPZnPWtTj_0Og~7ZeghcQt8CgbwK8hVYnsiCLDKCPMIbB5HA0t7h0TGNJYPco1IQD4KDmGTKpk3ttJEctSNY9bWRnO9eXEK~4TPUexSxe6~elHIU8KWJY0otFqcPIpMwig--.jpg
//media.inmobalia.com/imgV1/B8vEv5Xh_VThvnEqMx4G0ZxU_YC_pCgmETwWNQKyeMqLb9Afo_WSoi~kcK5mwaepLz96AHEmAzWJQblCNhundhnOIYTFLWoaYUC8_TemMoZ89~ZgFubc1GTSyyOD1_GprD1B3YeMdFJ0uc2IiAB3NbxVp0sfQmWMvuK00DqV1FAnMBNDPBHK2qmKEU7zKtMPLTi_qplu4w9QveT7S2T8icILwjcvPB64E7~snW2aouaVzagECMTUnPFe69oJ~QJjSh1g~vyMyi7_3~ilxODhntd1Brv0aIQF_SRVi7PKHSWS641klp_a0Z~wctQ7r9EQaY277w--.jpg
//media.inmobalia.com/imgV1/B8vEv5Xh_VThvnEqMx4G0ZxU_YC_pCgmETwWNQKyeMqLb9Afo_WSoi~kcK5mwaepLz96AHEmAzWJQblCNhundhnOIYTFLWoaYUC8_TemPPc5kSySQmhUGouEjj2KtK577cun8ntxrCvVOdFmDuZhgD9wKXhn~Eq1bWK8qLIdLQNqRBDhHnVpJ~UgiXChFY5Tg8YX7szvu3Zs6BfBwIaOUymYmioPNBvKxrei1Cqiz5IFXbFz8_BvdlSMHYMdvEp2W7cpoCYnphaq~D5niT_i5WtQ9cC48AUApCqh9yl30QeetA5wp3tiCPqslJdm9wf0UOYNGA--.jpg
Capanes Sur, Benahavis
Villa
4.500.000 €
Contemporary style villa in Capanes Sur, Benahavis
Contemporary frontline golf villa in Capanes Sur, Benahavis, close to schools, supermarkets and only minutes away from San Pedro Alcantara, Benahavis and Puerto Banus.
Built on a plot of 1,423m², this villa has 628m² constructed area, with 5 bedrooms, 5 bathrooms and 2 guest toilets. The open plan design of the main living area creates a bright and spacious ambience, perfect for relaxing and enjoying the views of the golf course. The terrace area has an outdoor kitchen facing the infinity pool.
In the basement there is a gymnasium, sauna and cinema room, providing additional space for entertaining. Other outstanding features of this villa include air conditioning, 24-hour security service, private terrace, fitted wardrobes, wine cellar and carport for three cars.
REFERENCE

208-01861P

bedrooms

5

bathrooms

5
built

628m²

plot

1.423m²
VIDEO
Video of Benahavis Area
similar properties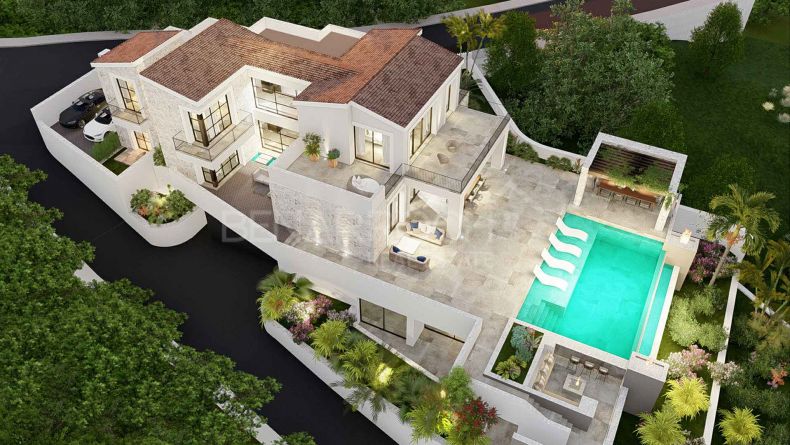 6.350.000 €
Villa situated in Benahavis, urbanization El Herrojo just ten minutes from San Pedro Alcantara and Puerto Banus. The property is ...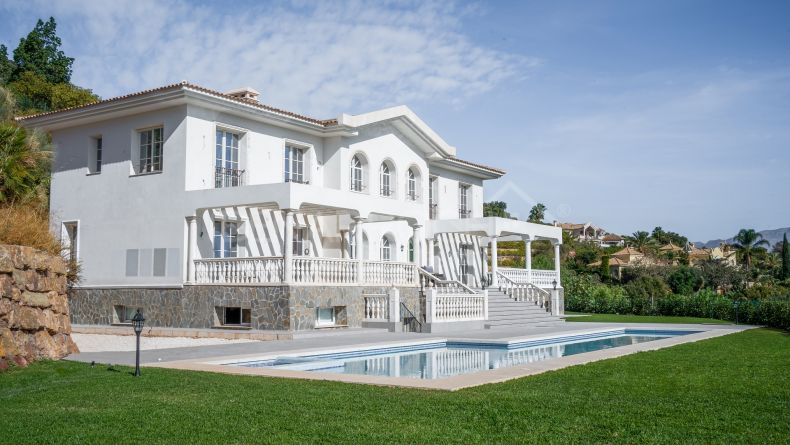 3.700.000 €
Villa situated in the five star Marbella Club Golf Resort in Benahavis, ten minutes from Puerto Banus and 15 minutes from ...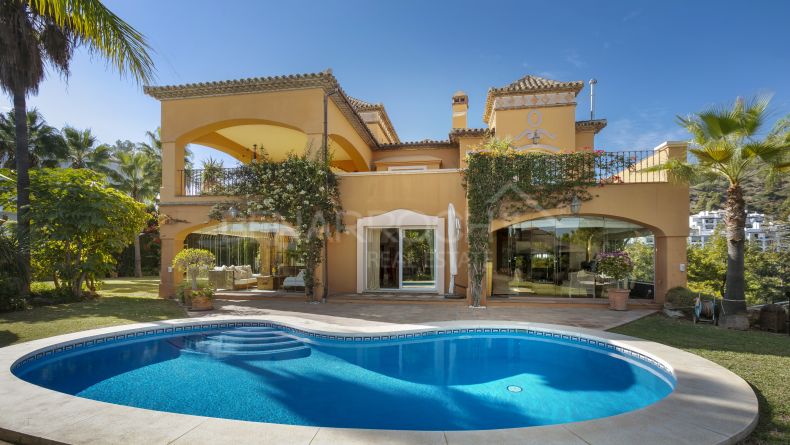 2.500.000 €

reduced from 2.650.000 €
Mediterranean design villa situated in the urbanization La Quinta in Benahavis.The villa is built on a corner plot of 1700 square ...