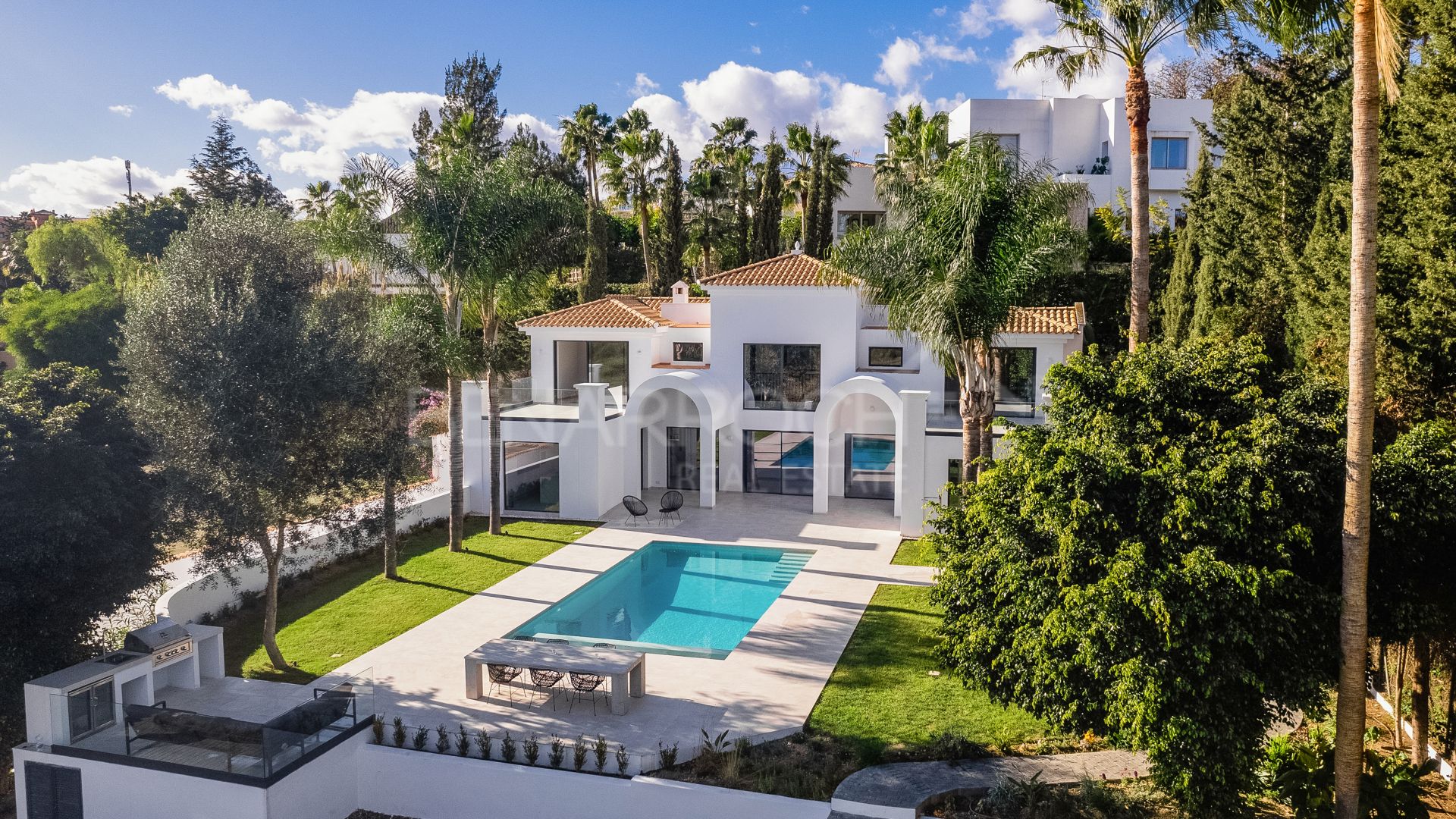 //media.inmobalia.com/imgV1/B8vEv5Xh_VThvnEqMx4G0ZxU_YC_pCgmETwWNQKyeMqLb9Afo_WSoi~kcK5mwaepLz96AHEmAzWJQblCNhundhnOIYTFLWoaYUC_XxBFiSleag50xf284tKdEDi8~_Dj8gjHSEnABlACmeIClK9TmOn0b7epsPdpb8fjGn1UTJSB0RYfeka5LJc1ndXDUL_RRJMamqa~yCqraaTW9h8~2OYoSLIHLB5pgVS5miN74_W5kKs6hLB~ZvIakDVSDRvGNtzH1RXSglS0iC4HaWLGDydDyHUN5I51hV2OL0EwEOcev9fIXLB0U0iljHgdX_1TISaOLA--.jpg
//media.inmobalia.com/imgV1/B8vEv5Xh_VThvnEqMx4G0ZxU_YC_pCgmETwWNQKyeMqLb9Afo_WSoi~kcK5mwaepLz96AHEmAzWJQblCNhundhnOIYTFLWoaYUC_XxBF3uWjHgaPME08IW~P5NgyUKLDsCZWM0Ul5EGHFld0kmxfnt68pSn0NqvpamRKElZn~mx8GIZV8MhTNxmb1l~urX7Y3213iA9LL~NVQXtXx4Cw0~TUBnuU3cbJIDYw1UZtKkScZpKfGNSVMVU9SzHPyJJTHkPGfw7xaFW1X6bb2f1g1n~JC06tZbS6QwUxTB5Oyo~o0jQO9qQM0YGs7JUuO0jxEQ0K3A--.jpg
//media.inmobalia.com/imgV1/B8vEv5Xh_VThvnEqMx4G0ZxU_YC_pCgmETwWNQKyeMqLb9Afo_WSoi~kcK5mwaepLz96AHEmAzWJQblCNhundhnOIYTFLWoaYUC_XxBFj1NeCQRltBBTZ6So3kUSIIgKAIOGLwTA7sCthLkwCo51BFV87I3hD3TJ6UQ9REJJ~azw9rv0yPPyTrwLMka5VWw9Py~6rEFWemWChUEZ__KxfsPDoh~zl5JQiS9f7s_AiODwAg3JTttE8XGLjovW6pjGMBNKV~rGrhmDgcFClDxkgMZzSpykMymtdS2RJV~Rdr~H_bwa36GeUar7xIpaEpvBOPLd6g--.jpg
//media.inmobalia.com/imgV1/B8vEv5Xh_VThvnEqMx4G0ZxU_YC_pCgmETwWNQKyeMqLb9Afo_WSoi~kcK5mwaepLz96AHEmAzWJQblCNhundhnOIYTFLWoaYUC_XxBF3xC1XuwrtyvTv2VVdQTMU7HF_S4Ize3Qx8zxJQgExx89YzciSEG20cX1ZrB9VLIDhxMwAD4LBN0wRsFkgZcVWR8PzaBpO0t6Uqdp0WQo4glTI3Wj_b5UQJtrM0WsToFoibkJRYamjxjou0~P3oWhXtvEm0bcLKBS9V6NhjFCZyVDN6sAGiwbaLjtY8qMfpE9Z1xqiKaCETQeKBwMVsSwI77HGw9stw--.jpg
//media.inmobalia.com/imgV1/B8vEv5Xh_VThvnEqMx4G0ZxU_YC_pCgmETwWNQKyeMqLb9Afo_WSoi~kcK5mwaepLz96AHEmAzWJQblCNhundhnOIYTFLWoaYUC_XxBFjjWD38FkDBTTklHzTZOby0NgBdrcIUMHLoOo0oLunKdGWB6pk1elwop2YOSgsxMmG01eraZhuXGkFSiuvDFAFU7UZfduixr2Uq_IIDDrsiT4~PNbBw1mUlC6ELUyfUh23CVsWweLO0F5T9XYcbVYdIEFfcPUjITXFYJ9GL69S_TflxDKFgGyTKWxFAf0XpraHcTGGRt0qiIQuXhn4O5X7i~F37o0Fg--.jpg
//media.inmobalia.com/imgV1/B8vEv5Xh_VThvnEqMx4G0ZxU_YC_pCgmETwWNQKyeMqLb9Afo_WSoi~kcK5mwaepLz96AHEmAzWJQblCNhundhnOIYTFLWoaYUC_XxBF25z6BBntjkcHPBQYS1rm66Eu1S~DIv7KwENOxD_DR1_zjB_5ZKDr8CUh2fjBGBfqKbV8x_Wx24f7HiC~khDt7F~ddRwf49Ywmqp0rcN8Z7kchv6m8XZXnfCOm1wjWHs8pXdGcV1NX3ZjW~kA18KoIfBjem12WotOrjiTkR_4XFJNt0wj~AzfcxqK1hXVtREe8Sx4nfn51x2Argy~kP4DBuHues7ClA--.jpg
//media.inmobalia.com/imgV1/B8vEv5Xh_VThvnEqMx4G0ZxU_YC_pCgmETwWNQKyeMqLb9Afo_WSoi~kcK5mwaepLz96AHEmAzWJQblCNhundhnOIYTFLWoaYUC_XxBF1ARtJBOC0szBF_UjM0lgiGfQiO9_7PR1w30wypdu4NR6SyVx6xfZVNPEu3shJZJhou57bgZeknhYVeuSJ2v6KJYcwLb3NmtQMO0~IXsR4ytUpB11Pt4N9AcF_FO3REN3Zu3_VhXthMnzh6hngZh_PSIt3_nUkTvZoOASbvIb7fNS7iiBE55fSasoQEBaQuPx~8nSk__gw~0EAd8LGgj57108yiCNhw--.jpg
//media.inmobalia.com/imgV1/B8vEv5Xh_VThvnEqMx4G0ZxU_YC_pCgmETwWNQKyeMqLb9Afo_WSoi~kcK5mwaepLz96AHEmAzWJQblCNhundhnOIYTFLWoaYUC_XxBFiSkLv67UUl6~Vr3153PViMZuuPU6zuVTx3OYVWiuqmivM3UdNAuWzTyVp_CmkYvROqKK3_ERqs5XQE0~ez3qgK_cT9ldIImiv5_oN5T0DNNNPOl01yRGQ_YnP7pZIg2Qo5D43EKFXr_~~BWvy5WyHwO91_5Yi0MkoUCrViAfvo1HiuolDsTWElNBrCtBEAEYIYwcknXzow2oU9itJriN7lKA6tIEAg--.jpg
//media.inmobalia.com/imgV1/B8vEv5Xh_VThvnEqMx4G0ZxU_YC_pCgmETwWNQKyeMqLb9Afo_WSoi~kcK5mwaepLz96AHEmAzWJQblCNhundhnOIYTFLWoaYUC_XxBF3C2bIlwCbSXJCvetcgAgLaV3~DZY4gykxYimOrn5bQ02kaF1yOMXCtawXmFSORWHyv39rptqSGbzIb2FdLTstXZZDRTTGug9d3lyJd~nPPfeO3M1huEWco5mMn~i0oLenkW~ODjEbqE5YBwSLVa5SZi56MOw711yLj_mA9RI6Nx~OSmkQjv~xVgAPu_1XHbr4_YONdow7ZWDhVOWedTzcf9g26uQSQ--.jpg
//media.inmobalia.com/imgV1/B8vEv5Xh_VThvnEqMx4G0ZxU_YC_pCgmETwWNQKyeMqLb9Afo_WSoi~kcK5mwaepLz96AHEmAzWJQblCNhundhnOIYTFLWoaYUC_XxBFjeud1_Lokd5CvVD7hI3ZnNk7R6ulF23BWa8vjABtBzdIrr8hb3Vi8bGGbpg6W0zC0ECLIBTr_ox1UDYqJdGkM0rTH5MI0MEILyg_8N1pA0ZfHxtOaIn3788X19tblAI03cdq9Wq4lC4w8i6DuQV2iJ0agJDTJEwgAyZdaTHP_xYKlTvAnf0HvNePd_iSQ_zczMtnWngby5ZCGWw5ipVvaABzz02msg--.jpg
//media.inmobalia.com/imgV1/B8vEv5Xh_VThvnEqMx4G0ZxU_YC_pCgmETwWNQKyeMqLb9Afo_WSoi~kcK5mwaepLz96AHEmAzWJQblCNhundhnOIYTFLWoaYUC_XxBF1FBFNaluq4ui8QjFMKK5Yzk1HafiFXIkyEln769tTwurcD30erLJTWaNujvgaEGxS9ImO3M03YWIK12g0wghnAalNS97OKydzo9nVIK92UcLag1XvdNpBxpbd6SVENxgsfM8F7PJm1RwFyqovYyGDqj69DuTcKKP9CLSjYyCNn1OwF0aQgk2WpVpWKdUHKWPRtKd~VhTb~FUFtrrxPLaWg5u668pcQ--.jpg
//media.inmobalia.com/imgV1/B8vEv5Xh_VThvnEqMx4G0ZxU_YC_pCgmETwWNQKyeMqLb9Afo_WSoi~kcK5mwaepLz96AHEmAzWJQblCNhundhnOIYTFLWoaYUC_XxBFje5myvx7nsoh1cFjHtD4l7D3zuYm~hu6AIRfWDvMlzQ5tBygg_xNr15jsuISf8_HIC_cgtJDI798pxqY0Jkc5nggfaGpgsddFSY46N9Oog4Z1f0KXSbcWoE60wYc8gFEen~EDSaPjn7i0unTfnWeSo93GEgGwf3LaT~rGS6qOsKTL77GdjMRW3FUGnFeBWa7yMCcofHrjmrm~MnCPwOLMO4_w8OFrw--.jpg
//media.inmobalia.com/imgV1/B8vEv5Xh_VThvnEqMx4G0ZxU_YC_pCgmETwWNQKyeMqLb9Afo_WSoi~kcK5mwaepLz96AHEmAzWJQblCNhundhnOIYTFLWoaYUC_XxBF1FIJ6Bhg1zuFiCyJqCZ5Xh_usP_bBHb83FlzHjnGM_MUB6kJtrtbiUcP~nHNKXXbT5E3Kdda2ZdL_V7NQzhpyul4VwlZ8_nR3FmUUzOsqc1NpVq2lUVw5n8Ec0SQH9XFG66r~eQMsA9iaY1c4w_rJsW5FYU7jlp03mta9qJ7kfpMHNk1yLd~fdJfdGsoQPY89yRfxYR_bj0cVPx5GUe39QWM9Igz0g--.jpg
//media.inmobalia.com/imgV1/B8vEv5Xh_VThvnEqMx4G0ZxU_YC_pCgmETwWNQKyeMqLb9Afo_WSoi~kcK5mwaepLz96AHEmAzWJQblCNhundhnOIYTFLWoaYUC_XxBF3xZP09q6QhiQFW7nPtYu3~wDfQ_YN_VAgLvOdN3~rj_h_yUOlcJjIKfaYcvz~SzjdmBXksP2dChFJvwpGePezab2RYBy6u7DmQVQrHvxQxYOA~NaC8jIrspN~2tj8N8tEdSk38YdUMFq~AKQlEI77SYBldKt58rPgRW_5YP7xkK8TIkAAkzp~zCxMEANLNHj2IN_U_bYRNTZ6maMo19CXLAuIsj2ug--.jpg
//media.inmobalia.com/imgV1/B8vEv5Xh_VThvnEqMx4G0ZxU_YC_pCgmETwWNQKyeMqLb9Afo_WSoi~kcK5mwaepLz96AHEmAzWJQblCNhundhnOIYTFLWoaYUC_XxBF1FdO33xbLbn0vAKt7NpEzK2rS9k~vYF3s5F53F9IjXcGy2O3QV5maj4VA2NdqD8sGe5Pu6YROOSGgf5vzVhbajkJXuG3b7JWC3LVc_GSO4F2QgoSQfh50Q1NqlqdCrF3duedTT1zA9sL8VKZx3bjpsdPEk840ye0mOLvomO6Nt8WuWz6AO6MgSS2FGrfIk3~li9RsKPV_27n~3QrncCh2KbAvF1H1A--.jpg
//media.inmobalia.com/imgV1/B8vEv5Xh_VThvnEqMx4G0ZxU_YC_pCgmETwWNQKyeMqLb9Afo_WSoi~kcK5mwaepLz96AHEmAzWJQblCNhundhnOIYTFLWoaYUC_XxBF2UqOE6~mYTpn0W0ZfPg91g21hDQaOJcAHqMa19q17btprjLeLZOERYLrDzJiJR8yVKzcy2naqZmzlLTuS_bf9mo0HAe6Db_QLnSDnlIsFvAmAwWD0hCFdUk2XONXqXHAoHvpLczrH23j_NjxvJGczq7GRB16pA3OROJ3_TstOhZX8QRcLiLTzCINkLqVOr5tKrwqMFTjCVPaIA8leradXkftn_OIhQ--.jpg
//media.inmobalia.com/imgV1/B8vEv5Xh_VThvnEqMx4G0ZxU_YC_pCgmETwWNQKyeMqLb9Afo_WSoi~kcK5mwaepLz96AHEmAzWJQblCNhundhnOIYTFLWoaYUC_XxBFiSxp72f~kipcZDwxYHl2h70bSp0LstGzDzKXbMQ6nrX3JGTxJKjhWUuNBsbR1Om4AQWwkIQNalJiyOqJsh9bpqktxLQ9fOlxBxUl7Feim3G74O_M5d6aryAjbVO1YDJiBi5K3hmRChl0qUWUZxp30IZ5YlM5655P7QTvpAyLrzGWyymI0Pk4QxtTFFPHOf99T5jQUz~MVaasla13tohVKWdhzCjCZQ--.jpg
//media.inmobalia.com/imgV1/B8vEv5Xh_VThvnEqMx4G0ZxU_YC_pCgmETwWNQKyeMqLb9Afo_WSoi~kcK5mwaepLz96AHEmAzWJQblCNhundhnOIYTFLWoaYUC_XxBFjmiWDNi8ueCLUCv1Q4sd2W090MWxFPB7bOSUZU1wT~2iceLaBWst8xzXtOWbL~eAOOYXslakashdtbL30kgGEIU7mHqOmc9JEC7OKgdVzYEaXB~ush~2cTNy6L8MhPkuSQAC4xO4u~0ubVDqYaru~ipOluji0AP_sBNSNiU_fmsB15ZfKuwP5S_Xv53I83ysVXVoUcb985FZvSN2iFukTi6U6IEUCw--.jpg
//media.inmobalia.com/imgV1/B8vEv5Xh_VThvnEqMx4G0ZxU_YC_pCgmETwWNQKyeMqLb9Afo_WSoi~kcK5mwaepLz96AHEmAzWJQblCNhundhnOIYTFLWoaYUC_XxBF2rdJMlS~iLFEyP0SHwcwjOahAeT0Q3qpYjHlObRqd4Rg0ClcKd6HsnGn4J~ym6FJKbGR89H3FhweeiKyPVUaH3btP_fUxONGjpVFrIQ~2dkGTL_G~g5RC_jCIGK_Mm0OCle6FzWgyYhZnlle_aA4PFnSOZwxiDCiv0PKZsC0PeZX4GYVMIZQQeeG8ZceHprMoFvSok2wf4usO_zQNLrlsw8aDfsCFQ--.jpg
//media.inmobalia.com/imgV1/B8vEv5Xh_VThvnEqMx4G0ZxU_YC_pCgmETwWNQKyeMqLb9Afo_WSoi~kcK5mwaepLz96AHEmAzWJQblCNhundhnOIYTFLWoaYUC_XxBFj1uQDfNUsgfUITW8X6zuJjTHGfYAdKM2kVYHYHIC6rXCBWIQzPGAq6yBLXy8zdCcCIJhweorVV6eFEOJtyUWNZVHn2pvgDimYXFiLtlDi_O9r5Qu0fi_7D~QFwVkUIf~qaKwCNdOyoFGgFqHO5hHbtVbiNQh5TwbdUg5QZc9SpmqBLfr76fiu7i4Nq~hESIPvzE_0Ii1~F5BkPE40UiE4eybA1OCTw--.jpg
//media.inmobalia.com/imgV1/B8vEv5Xh_VThvnEqMx4G0ZxU_YC_pCgmETwWNQKyeMqLb9Afo_WSoi~kcK5mwaepLz96AHEmAzWJQblCNhundhnOIYTFLWoaYUC_XxBFiMcCND_xczegS7afX4548LlTCIKHno4_fIuqMElQB9wpAawMkGoJ4K1fLpt6b5l7v5FfErMS5hVO1pcClGYwK0TH9hO2eOcMlBUT7rD6OvHzhvkf~ZtvzGO6EyPyRfu9c_K9t6NspM5JwJk701Q6F0sW0K43tRsDctVXypM15zo0dCFVcLb2vjYnlzzGb5fm_yiUwSKui0cfowX9w8fZQfzjtceAzw--.jpg
//media.inmobalia.com/imgV1/B8vEv5Xh_VThvnEqMx4G0ZxU_YC_pCgmETwWNQKyeMqLb9Afo_WSoi~kcK5mwaepLz96AHEmAzWJQblCNhundhnOIYTFLWoaYUC_XxBF2UUmykdR0FrzXwv4iMUFQhWFLyKAh2Ot8CryCGEXc0Qf62CqUdmNEbZDiLTxZpNJoIdLfI4_mpf3t6BxhVk9xDFp3FxPYVwf5M_5OjLR3cArONXblWLGIBVMBas2_Xe~gR3SND8rrMu~fX1xvVI6cGP~mr~AO6s9g1c3EdiSJ8K~0MFwAb4mGD_VTNpCsBtxlY8RIqiJKQIRnC6Egm_DVI2ui_aMxA--.jpg
Paraiso Alto, Benahavis
Villa
2.250.000 €
Renovated villa in El Paraiso Alto, Benahavis
Recently renovated modern contemporary style villa situated in the residential area of El Paraiso Alto in Benahavis.
The villa is southeast facing and has garden and mountain views. Its location allows access to multiple amenities within walking distance as well as the Belair tennis club.
The villa has a constructed area of 385 sqm and a plot of 1259 sqm.
It is distributed in two floors and a basement. On the main floor there is an entrance hall, spacious living-dining room with open plan fitted kitchen, two bedrooms en suite and a third bedroom with separate bathroom. All with direct access to the terraces in front of the swimming pool and gardens with chill out area and barbecue.
On the upper floor there is a master bedroom suite with dressing room and a guest bedroom suite. Both bedrooms have their own terrace.
The basement has a laundry room, storage room and garage for two cars.
REFERENCE

208-01844P

bedrooms

5

bathrooms

5
built

385m²

plot

1.259m²
Video of Benahavis Area
similar properties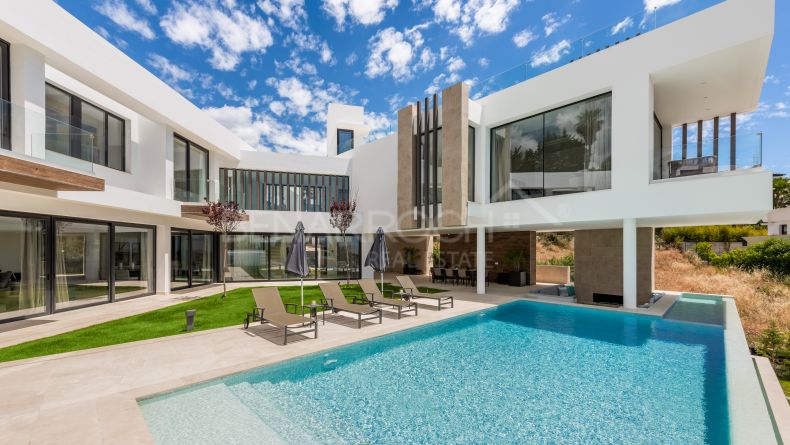 3.495.000 €
Recently completed villa situated in Capanes Sur, La Alqueria, Benahavis, with an innovative design in a modern contemporary ...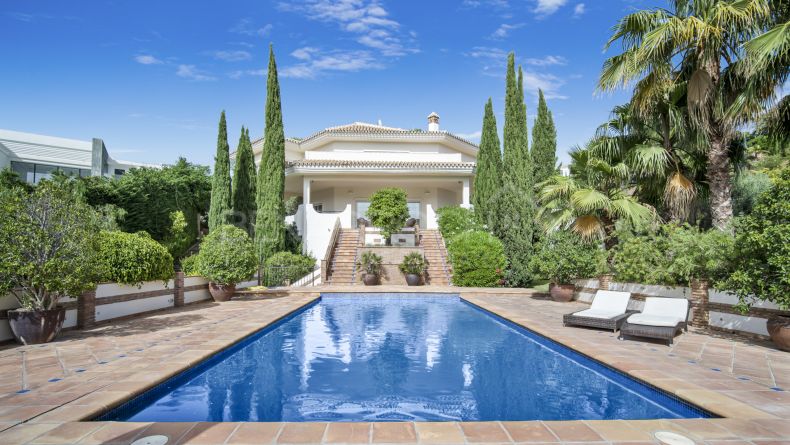 3.400.000 €
Mediterranean style villa situated in the urbanization Vega del Colorado in Benahavis.The villa is built on a plot of 2750 square ...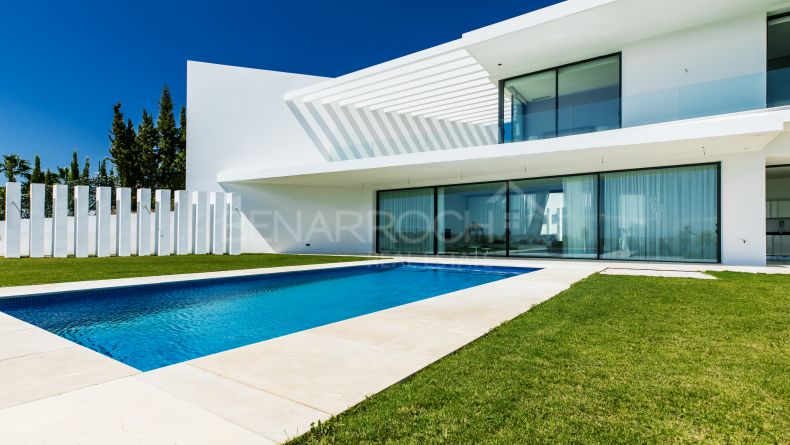 2.600.000 €

reduced from 2.800.000 €
New luxury villa located in Capanes Sur, natural surroundings of Benahavis. The property is located in one of the most ...