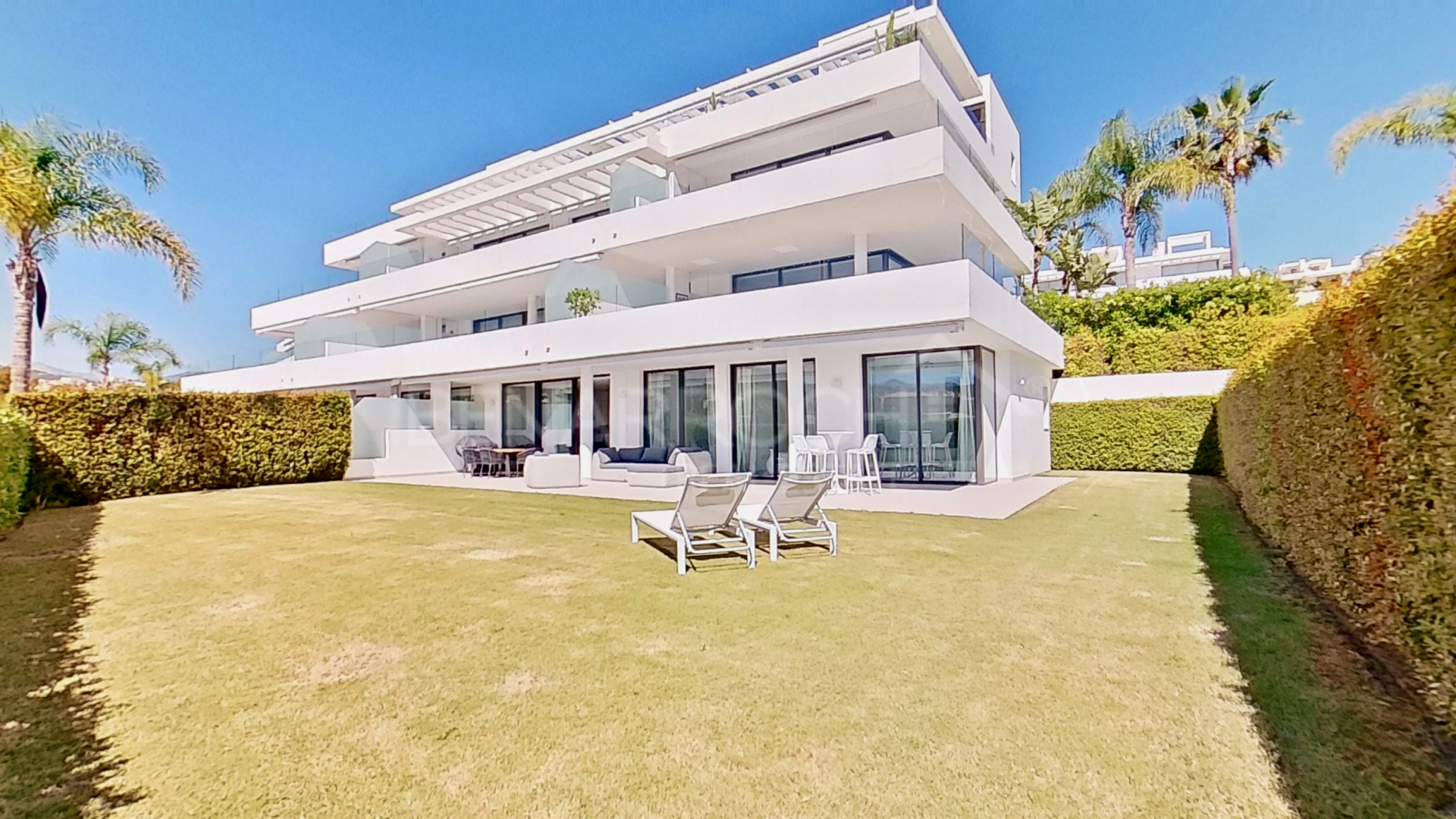 //media.inmobalia.com/imgV1/B8vEv5Xh_VThvnEqMx4G0ZxU_YC_pCgmETwWNQKyeMqLb9Afo_WSoi~kcK5mwaepLz96AHEmAzWJQblCNhundhnOIYTFLWoaYUC_WHtE8HYN6ndZ4LulXqeNxNjOK2vbdgdAWisEqzMJjSAFOR1Omqnj76mz4CkGRyevcgpcEIsFn5K5NEDINVZsvvMzMOFdSdI2fQO35Zo3xTaMlQNkUCJqrPBBQTWXyMIGM3_NTki5DEo4UESyHdz~tbKQzMTeUICUwnmyBKfmecN~C480ZeyrB9xZrRuZexhAsmLzNeJtwsYFbEI92qAyu4QHurkNKo~swQ--.png
//media.inmobalia.com/imgV1/B8vEv5Xh_VThvnEqMx4G0ZxU_YC_pCgmETwWNQKyeMqLb9Afo_WSoi~kcK5mwaepLz96AHEmAzWJQblCNhundhnOIYTFLWoaYUC_WHtEoorK1ax9yHtOs_8TRFFfkyV80O6nPSEYmM0ZaAajbwRN17wue9hkn5VIj7dyXBsN91xokAf7VqylDvIbBNI~gLLrFltPhh39ta2NlIJimxxB9Gh5e_AXSsNIGgAahnDehDCxJtF1p49g41pGu4GHc4cyUfMdRYy6sQruFZZh6j6R0T2L1OKMm5eXgTwBg17U8KAZDJM~aEW5a6WLAsS8A9m8a6mKiA--.png
//media.inmobalia.com/imgV1/B8vEv5Xh_VThvnEqMx4G0ZxU_YC_pCgmETwWNQKyeMqLb9Afo_WSoi~kcK5mwaepLz96AHEmAzWJQblCNhundhnOIYTFLWoaYUC_WHtE~se~q4t6W3_pG5LIpXxIqT2X834VbMSpwmQBXdocI3TuhY00N4wy63GQgZSzU7zxktpgwTnu1tFkj2ZtzZzTDZBpxQKqDHAUf9E8hO73bC2YBQ4vm6N8NAuZ8DJW354t9~lGhlr_~ccTXg4HfMD6a3OyZ4MXq7Bj8tsLKANWytFK4G0WVfvARhHE6ir0azjjhaHcSPr5Ca1e8M~E~9ns7TTtiiqo8g--.png
//media.inmobalia.com/imgV1/B8vEv5Xh_VThvnEqMx4G0ZxU_YC_pCgmETwWNQKyeMqLb9Afo_WSoi~kcK5mwaepLz96AHEmAzWJQblCNhundhnOIYTFLWoaYUC_WHtE9j4VvBKzJ70nbORqVzVolewtoLQ2s9s~IeeU8h6~bo1Ww9RmQF6tx0GlTiVCSJ1JdvLvV9rWeEtv6AD0xoevGvzCD~nCOYnNob~hCqcGIMdERecFO6WKUcGL0SLCgEGl9O222y2Q6YIwkr~a0eON~W5CqR_dZmaL3sdvJ9ovzrx4K2ZBHW3Any3h1Uv_Dt5lkDHS_jENuBZ3VRgXt9wdvvM~aohvnQ--.png
//media.inmobalia.com/imgV1/B8vEv5Xh_VThvnEqMx4G0ZxU_YC_pCgmETwWNQKyeMqLb9Afo_WSoi~kcK5mwaepLz96AHEmAzWJQblCNhundhnOIYTFLWoaYUC_WHtEpM933CQ799uJ00OgXVeyiIl9He7DLW8GTTiW3h0F0LX7P8UAZzUssBQsQeMQQYZ32owKXLyahdXWQYKJEasK2ChzIBJg7bw1IBYG0fwT1NPqzg0Z2CC~Zqoh4aJBDMx1b0BeX6DyXC02XO~vT6K~Y48m7EfPVGKypkSRtVTJ6mWrPssd_dNcaBEe7fG3VUlZN~txjRuTkOY1OZAfZYR_3ltZR~N5cQ--.png
//media.inmobalia.com/imgV1/B8vEv5Xh_VThvnEqMx4G0ZxU_YC_pCgmETwWNQKyeMqLb9Afo_WSoi~kcK5mwaepLz96AHEmAzWJQblCNhundhnOIYTFLWoaYUC_WHtE9dRFpMZoNd85UFPt9JYqUJlEXiBCY18Kv5kf2Yo3S4pa4I5l0yLzreMQoFjPAKacTwy1qZDNTC9mlDNcIC3S1Dwcb3Q_~RNifeDagVwIypQAlE_cPddLbafV43bAutyccP1663VRmoZa1nv66Jkj4QLZnBWMfbvJdqc6Yxb~K88bU_~gmp7Af628ZpmJyR7a5XUAWMdiymQM5l2N57aGRRgsOJF5rQ--.png
//media.inmobalia.com/imgV1/B8vEv5Xh_VThvnEqMx4G0ZxU_YC_pCgmETwWNQKyeMqLb9Afo_WSoi~kcK5mwaepLz96AHEmAzWJQblCNhundhnOIYTFLWoaYUC_WHtE8WSRSYrfkHDkdsZLpkwAlo~9C9G_0Fn4qHll8So2ewCty2~86JM5TzP6VWwJTeduJQ2wAtc~zwnYjlB5J9gzf0pV2m~XJGSRvX~uKS7CxjLt8wd1F0p48Fg6UEI~1YtB6zKg1kY4EmhrmkF_g1FmYLc~XeNkVIvf_9avwqeoXA2ef2IffyA10dWCRslwjucrjHnm3y~WWQ1y8uz2tUfeV3lr~g3vww--.png
//media.inmobalia.com/imgV1/B8vEv5Xh_VThvnEqMx4G0ZxU_YC_pCgmETwWNQKyeMqLb9Afo_WSoi~kcK5mwaepLz96AHEmAzWJQblCNhundhnOIYTFLWoaYUC_WHtE9j_FzuUIAh6_FcKMtBVLHDLgSiHbbWRTAiBPAJ0PC9oEWxzBYAxKxZgSCpf~Y1gYvR9zPgMcwuTD81P_8EQE5oAg6oejq9KMsTXd2CqVWUNM0O1l_VMKl0SjUg7yk9WjevD8g4zIP2BmahwUC7i9G3qYgThI3HC9BR987jOWbPDn4aJZfzmKe2KSus4lJbR2Pbqj8ST2P2WHVJQf1lRvx8ajX6OBmw--.png
//media.inmobalia.com/imgV1/B8vEv5Xh_VThvnEqMx4G0ZxU_YC_pCgmETwWNQKyeMqLb9Afo_WSoi~kcK5mwaepLz96AHEmAzWJQblCNhundhnOIYTFLWoaYUC_WHtEoFtw547rC5~R10sHzRdynLViBV7K7nSs_anWXIGG6sriWy0W5yfvWqeK6vcREL6MqBvCMtzrIdzJx2jAKfY_iTG_vK~INY8bR93JPvUMMVo07k9vnQzk2fz1yhqaUAeTRNyZg0tJp4DEy49_OChKyp5UgBO2XGQ5V_eRtgIFXJlB70dVvP3K5ki7Q~OsO_Oix_8WUcwjK6FhHaTw1v5Avki~zbmoXA--.png
//media.inmobalia.com/imgV1/B8vEv5Xh_VThvnEqMx4G0ZxU_YC_pCgmETwWNQKyeMqLb9Afo_WSoi~kcK5mwaepLz96AHEmAzWJQblCNhundhnOIYTFLWoaYUC_WHtEo17jYZ~H8WzfY8C7Ygqbao_FxvtbQcV17humT0hexMLdBD2ZPA94PSV5lzQGwXODwbpM_mboPgJz09BG1AHAof_tCzotkjJji8qQgj_kNW4vLV1TwGnkanHVXbZdpNolwEXWGgzqlWlPINVw2aTv9jDdfRklAmByt32cI094lHBsaRDXGxcOC1Yeg2GpIYqOFAsG1zusSYwhqay~hjE7NIBU2~Y1rA--.png
//media.inmobalia.com/imgV1/B8vEv5Xh_VThvnEqMx4G0ZxU_YC_pCgmETwWNQKyeMqLb9Afo_WSoi~kcK5mwaepLz96AHEmAzWJQblCNhundhnOIYTFLWoaYUC_WHtEot7pHN~AmSQhp2FqPF5iwlw8cLclWNPpL73gC0ZTb_UL3U1eXyVEq1gaF1NLs6muunnYQIEX6Y7ohdiUlU5fDwS1pEVNa~fCKMIchzZGAwiRRsGH9IcKsV8cbjkQ2AJXzSbSxDPwa8Y4XrLOnxQGHZd_O~3xTHPesE4fJ74BsnbXV5UtSpMOfcwsnl0IDDBcwS~0TQuILjgDSwS~~XVVqMt9GeW0~Q--.png
//media.inmobalia.com/imgV1/B8vEv5Xh_VThvnEqMx4G0ZxU_YC_pCgmETwWNQKyeMqLb9Afo_WSoi~kcK5mwaepLz96AHEmAzWJQblCNhundhnOIYTFLWoaYUC_WHtE9jkEvM_GLStmOWyAAkI7dD4ggrckp_YNIE8X4xV91PeeQyDv__LT5VOcW2zEOJ~_KD3Hz_elUyoCq8Kh0svCKUvu3dPg5ECVSYdDllPC3bxsbp6kmrnF~rsV3EeC_dJjyM_d7XmADIQFmBtMMhq3khYDTXq3QfvqjAW_Ce6M_oRbTuAp8tM6ncq~Q7dL9H_kR1wIqpYpCNyuO1o9Q2QeQsY0jdwxhA--.png
//media.inmobalia.com/imgV1/B8vEv5Xh_VThvnEqMx4G0ZxU_YC_pCgmETwWNQKyeMqLb9Afo_WSoi~kcK5mwaepLz96AHEmAzWJQblCNhundhnOIYTFLWoaYUC_WHtEo1~oLdtuGyA6FEdnwqaHOwARx8PIFaHlJo6aQMFalA7ZdX2xCUFgKuu7valFjf56hevDZ2aG6htQKzWmVeqRZs~4QEgERmO6W8s4ew~F7uQMkC0GQUZ3eRuw0Epr3h35yvPMUcFDWdyXSQiSqzHjrv5Yw7judHMgSBuOlDg_5KLhv7LhTvu7uxeh0KWIx9pIKh6zuAHqDSF2WiiscaX5RYb9UxLxlg--.png
//media.inmobalia.com/imgV1/B8vEv5Xh_VThvnEqMx4G0ZxU_YC_pCgmETwWNQKyeMqLb9Afo_WSoi~kcK5mwaepLz96AHEmAzWJQblCNhundhnOIYTFLWoaYUC_WHtE9YQjiWVeouUKEZI0mgdK1vOW2g8aX3~AgVJCPPIE_JPsnZOONewoeNkcxrkZxr193MehraiAvxKyowrFufOxJLNRiVvQapvqlYncmN8aCFWpRcxibuBsI1Rdrzgl7I8fzKF_neEi6HorEXUGJprg0OKoxLD7Azidx0io16bbIK48sjzUU6PiwVjqI0JkvenNQRbxgKjZ2j0OpHCdSEFB6ceSOwP2og--.png
//media.inmobalia.com/imgV1/B8vEv5Xh_VThvnEqMx4G0ZxU_YC_pCgmETwWNQKyeMqLb9Afo_WSoi~kcK5mwaepLz96AHEmAzWJQblCNhundhnOIYTFLWoaYUC_WHtE9YnE0WnhE0RXfanOaeHwPzT8XHgaTHuu~XqHK4Yn~JpWbisBZBehNW91jWkR~Et~knOw6mvQuENTBBERB0kxfsv_lW1v0NFTD6qpwc_sjHIGa212G9~YZxpaHMJxPkdl8Q8PMS7GF0UzkMxwpddY3b459olMLEQm5SPlS3lVcWYAA54MX5dWAOxcjWhxO6L19RwMXkSC09Op12vf_kg0v4fL8Fn2_w--.png
//media.inmobalia.com/imgV1/B8vEv5Xh_VThvnEqMx4G0ZxU_YC_pCgmETwWNQKyeMqLb9Afo_WSoi~kcK5mwaepLz96AHEmAzWJQblCNhundhnOIYTFLWoaYUC_WHtEoAsWguiiCpijLZwjb6UJaCighZzdfNebJMYRNUV~MHcTsdteF09ttZumOtSPvrTSLkN8B3po4_b35EpttJFaAii~~W5gQ4dL5~AVChwclniJ5qANb9sn78hrWFdod9JmqTy4dZyovsmt92a0ihO9byx8nJt0cykGygYvIGqT4tLFnKkd_dSR3d540PL8YgoSXZnJmYR5RvtZ4H4xe~mwATsFB4qorg--.png
//media.inmobalia.com/imgV1/B8vEv5Xh_VThvnEqMx4G0ZxU_YC_pCgmETwWNQKyeMqLb9Afo_WSoi~kcK5mwaepLz96AHEmAzWJQblCNhundhnOIYTFLWoaYUC_WHtE9~9zk2WEGhM7LcXD7UWRrEm5Tp6ILHIRuEHe6JHFHxSLwmLzSfShqM~aqXpZngC5MjLoQ25wR6Rbe_j~rWeGnAudEzYmzQd3eLnDXyUgjUX~skhq0cnbeWaYaMybmUY2ULp2ywhWlUAJPhTSahVof2SzVpMcxI8BsIVDJ7nVLyJzcC5X8XbRqUV7cvwyuAu5Fe1Smijy5EEm3dNCkrErpZKfjgKBuQ--.png
Cataleya, Estepona
Ground Floor Apartment
769.000 €

reduced from 799.000 €
Ground floor apartment in Cataleya, Estepona
The apartment is a ground floor apartment in the residential complex Cataleya on the New Golden Mile in Estepona.
Cataleya is a contemporary style apartment complex very well located, close to golf courses, schools, supermarkets and with excellent transport links both in the direction of Estepona and towards Puerto Banus and Marbella.
The property is southwest facing and has a large garden. The apartment has three bedrooms, all facing the terrace and garden, two bathrooms, open plan kitchen, laundry room, a spacious living room with access to the terrace and has a storage room and two parking spaces.
Cataleya has garden areas and an outdoor swimming pool.
REFERENCE

208-01843P

bedrooms

3

bathrooms

2
built

136m²
Video of Estepona Area
similar properties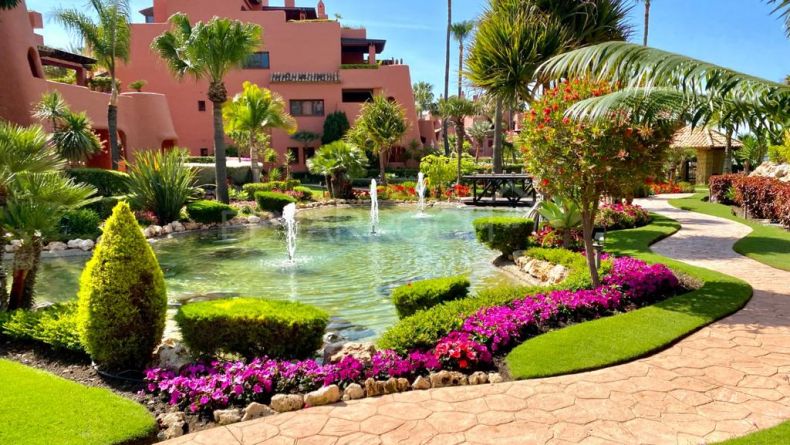 1.495.000 €

reduced from 1.550.000 €
Fully refurbished ground floor apartment in Torre Bermeja, a frontline beach development on Estepona's New Golden Mile.Torre ...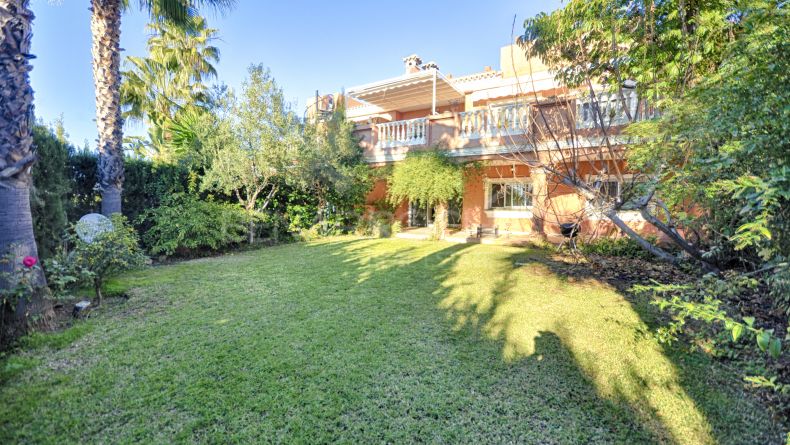 750.000 €
Ground floor apartment with southwest facing garden in the Park Beach urbanization, on the New Golden Mile of Estepona.The ...