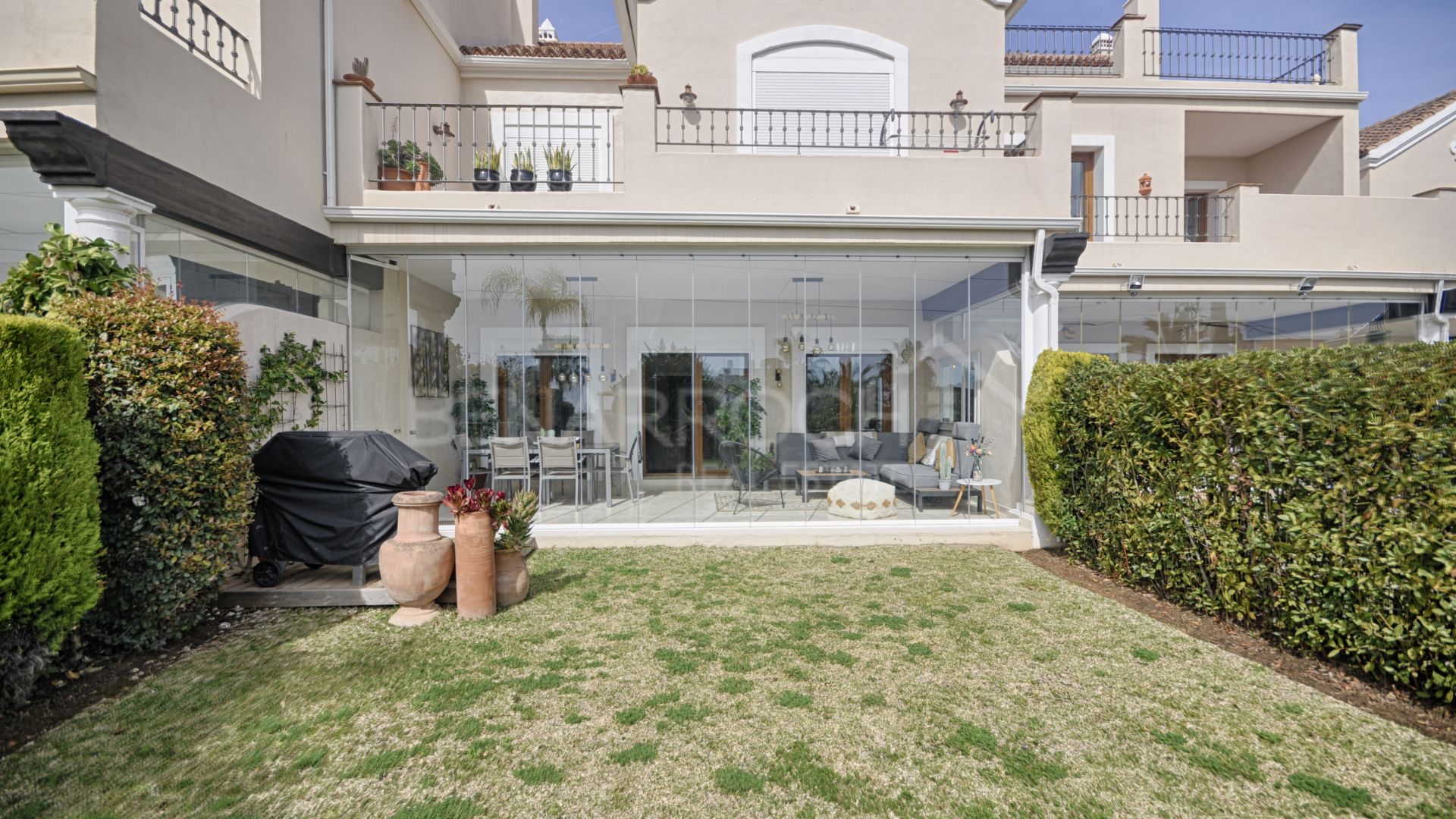 //media.inmobalia.com/imgV1/B8vEv5Xh_VThvnEqMx4G0ZxU_YC_pCgmETwWNQKyeMqLb9Afo_WSoi~kcK5mwaepLz96AHEmAzWJQblCNhundhnOIYTFLWoaYUC4lMxyNWrrrXVb0wXzaOU~EFpTv9_grnuS8ddCTcGInHSidhwmgx2FVpC3V2Q_mR29Tp1TL4n9ynQ8cu4Wh9oljwP6uk0o9lPTBFSIST8igBjFI~O_RA4cQUGmOkWbWGjSUI55m_Die0UnkcdkKhIUHmg~99CgKhQ2SWnZRYOHqBIQKJTLlsM~oiYTWinyOWCdSZ2lmECK1i8qe~ktT_DRvQNiAkePyhi9NQ--.jpg
//media.inmobalia.com/imgV1/B8vEv5Xh_VThvnEqMx4G0ZxU_YC_pCgmETwWNQKyeMqLb9Afo_WSoi~kcK5mwaepLz96AHEmAzWJQblCNhundhnOIYTFLWoaYUC4lMxyONnaeolfvKrPIgb0~b~2ZO~IoQ8UFUh5IRWf5CGf3Xx6WK1wSkLKyWp1xONCD1AP7I2nV80aUGIL3HofCnm_YC1zE7GJutO1toan2nzLsNqo8VuuWOOSZu0PyEsVVflCzPVgN8SZ1FGA9Rd8aCKaWDbCv70sYBX93RtoqDfqojz6itAjIexdfqvqoJ1UF8JUHoF9ZKq2C7xgB3KB1yq8dOwixCXcVw--.jpg
//media.inmobalia.com/imgV1/B8vEv5Xh_VThvnEqMx4G0ZxU_YC_pCgmETwWNQKyeMqLb9Afo_WSoi~kcK5mwaepLz96AHEmAzWJQblCNhundhnOIYTFLWoaYUC4lMxyZKsHw4MFrnF5TbC59ecM6OsZp_yquKeYYcoDKbPghHthUNqNO8oJsVnFhwX_NQg3AE3cJnbcIAxx8R7gJLLWLC7_c6_a6NZNOmOkjtJ_4_5GTIN5izdBv6L8u3s7QuhvD5FhoqO170__y8wfaNuEfHkfRyUsnUe9v5nCYl7bkusrGDvpUI3reuW2IBxLhuySB__EeXCTu1zHkjz6n8Kg0Qv2KPXSXA--.jpg
//media.inmobalia.com/imgV1/B8vEv5Xh_VThvnEqMx4G0ZxU_YC_pCgmETwWNQKyeMqLb9Afo_WSoi~kcK5mwaepLz96AHEmAzWJQblCNhundhnOIYTFLWoaYUC4lMxyZPxJP2OZvGKY9gHibOVrfBOXovFXNSX2yfmiHHnuLllBWvKWcvulSXjBTMHUAb3wNM_R8yWFTXhjUAxRCHGBYIIJpVERPN6XlWKg9sDAlShxfAUhLyg5dAfGVrMHQ6WWGOkcHtDZHIo_o0J6gRkXK0~X_vZfdxD5kdp6hWvw2heeqcDWzHJlEZ6tljdLl2wDCHINRnOU36TrUMscEo13Qq0h9oHRYw--.jpg
//media.inmobalia.com/imgV1/B8vEv5Xh_VThvnEqMx4G0ZxU_YC_pCgmETwWNQKyeMqLb9Afo_WSoi~kcK5mwaepLz96AHEmAzWJQblCNhundhnOIYTFLWoaYUC4lMxyMMyjz6N~y3GRr_41HO9QtFWfq5c_Zq6FvQUz5D74SuX9DXCqozWDEMSkNvwPGNEWLImC6eoXrpjgJtH8xSCgrwgHkwUJNw~Cunsb8DY~8MEjtUEtYB3eu2C1GE3u1O_MCsdUlZm~EjPFAEBqHbsZi25eQ9Ghz8UbRJKmBcoMyF~n_Al~U9Zz34XtOqSgzIvnkuukZFrDI6j9HySKD_6_Gg6x0e5E4A--.jpg
//media.inmobalia.com/imgV1/B8vEv5Xh_VThvnEqMx4G0ZxU_YC_pCgmETwWNQKyeMqLb9Afo_WSoi~kcK5mwaepLz96AHEmAzWJQblCNhundhnOIYTFLWoaYUC4lMxyY9zqpAZJvmW38RiNHxKW4zUrZm~C5_aXFLqDeuZJ3eeU~6O5V8BM_9pEb6uCiI0Dx8FMae0R~8yFA7Jyo7UogYiISxdLq5QP9VSJxzsS939utwVhKYgheb7D7au~7hTPzSzEjyx6PUDRqim5vI0yzSp0CLrcv7RppBwHbk6WBAGQjo1Re3d8nt8T579PmuvMHbHbUmv2cPrMGlUGXQN7F~ucdSFrtg--.jpg
//media.inmobalia.com/imgV1/B8vEv5Xh_VThvnEqMx4G0ZxU_YC_pCgmETwWNQKyeMqLb9Afo_WSoi~kcK5mwaepLz96AHEmAzWJQblCNhundhnOIYTFLWoaYUC4lMxyNT4kznAp~1yF9CBAPg751LJ3rTGi2DaB~bA64vhElZaKNdiIKDttxHebdHkgzFdGJ~6QBJ2AzAWx2sPmqqatCkZ852bJ4J6PvPB5vyhZFP1GLOp455L~JdK383wStRHKajbxZxe_OeC3c~vLotWwRiU2I84~RspR6Tuv83mBu48T2bcnlTJ_LPz~xnzoOgCadqDswUTYAvvPddBL9MtkjcZMx8RInQ--.jpg
//media.inmobalia.com/imgV1/B8vEv5Xh_VThvnEqMx4G0ZxU_YC_pCgmETwWNQKyeMqLb9Afo_WSoi~kcK5mwaepLz96AHEmAzWJQblCNhundhnOIYTFLWoaYUC4lMxyZzlIrq0YPkDmMDl~_dobcwMX2TehzL91jih3H6T0eiKoYRcdXBpw~lIIcXa~z2gM7O4iC5uGoztByycT9yBuO9~jj6ZBc2wyqOIDcSVhl7Bqf1b9Qqg8TAZv4DsuSA9b7sEQrG1GK95fbkZmWOe8GH2J2wlfAe6gF2vCuDIBpi4orDVteVJvQL_S0DX73Z3aJZI~rgFIVhYJFAcv_Wmo0yh2wMAbzA--.jpg
//media.inmobalia.com/imgV1/B8vEv5Xh_VThvnEqMx4G0ZxU_YC_pCgmETwWNQKyeMqLb9Afo_WSoi~kcK5mwaepLz96AHEmAzWJQblCNhundhnOIYTFLWoaYUC4lMxyOQBA6r1653APpBuMhFOUUccj1Xzw9NVlSZLxVKG2uUnX5PzxsUHczUg~Vsj9q85prXkqS5y_O8pzS23buhV1ID2R~rvmhX2wibbJnHfSvPowFhQ~uUyL55F2RfHDkNr3mO23GJcySn1XCeAfxWsiv~6QWtB8as7z5Nb27CtzjyIoPNRvcfq2DOKz9HqQqtnGnfLYtvD6JEjgKAeCYDcAz6HlZj9uUg--.jpg
//media.inmobalia.com/imgV1/B8vEv5Xh_VThvnEqMx4G0ZxU_YC_pCgmETwWNQKyeMqLb9Afo_WSoi~kcK5mwaepLz96AHEmAzWJQblCNhundhnOIYTFLWoaYUC4lMxyYAycfKn43n3toE8XueHqYc9xSc8zUj3TV6BXI87aFhG9FqNMqtqTdBMuwgkKqDAA8FnpbC6tTxtyrPSF0_ITs_wR7ww_lYu9Dc25ggjovDIUzVPUMNbBcg8y9dD2cBRx51YhcOudSTH5X2nXXYoLtAKAyGOTE0~M6ECKcRaUURYoOdlpagoRXq6liNkx3zrt_Ch3UqNXtM_qNC78rFC06C8Jr219bg--.jpg
//media.inmobalia.com/imgV1/B8vEv5Xh_VThvnEqMx4G0ZxU_YC_pCgmETwWNQKyeMqLb9Afo_WSoi~kcK5mwaepLz96AHEmAzWJQblCNhundhnOIYTFLWoaYUC4lMxyOQh8L2kAspkgRFuXyUkWIOCLJ3eEZeuGW0PYYnJBaR5IC5JybKdONuCpIbMN4uoTm9MPk3OauV81~td9Jm5qhpxHD00mI0yJ486Io24~1uLeQ~cRP~nhKXaP5wsWGVs8sj~ZpuqEGi5jdfoLYR5~GqhMK5rljr9selhi8kgkYzk0ISk3NccFLbvdNIciK8insagtf0sXnxGekFAjiem~FKa~26G3EQ--.jpg
//media.inmobalia.com/imgV1/B8vEv5Xh_VThvnEqMx4G0ZxU_YC_pCgmETwWNQKyeMqLb9Afo_WSoi~kcK5mwaepLz96AHEmAzWJQblCNhundhnOIYTFLWoaYUC4lMxyY4n9QDcLIOEHEi3NOptDGbLdJjkVAapMvj0OGb0ff0qc7wrsg570KflcodHKjPRSIhLNMQyBp0ZuFsVYAx3ude9oHpwJRNTCBFqCnIj7of_j8zqEZIwZwjc9lYNT5OQX~BqqUaq4DolxCQwE5jFoVph9dgOscHIZOZnkGPUSn9eFm5TIs19k03irUmQNyIZDHdH11vZPXnzLEFC3267ei1hGKKDoug--.jpg
//media.inmobalia.com/imgV1/B8vEv5Xh_VThvnEqMx4G0ZxU_YC_pCgmETwWNQKyeMqLb9Afo_WSoi~kcK5mwaepLz96AHEmAzWJQblCNhundhnOIYTFLWoaYUC4lMxyONoht0mF7VsdLW7iPKEkq3DrJAH4j9N2cMTbnFLnW8B3K_DK2msP4mgrebPil_Z~LmLGABnVdwhn_b5_1dJHeF6Ra37xKnWMPEudJEU3QNUZGiIEF9~_WMIYzO8QYaR7Jt3ST8UrPaeteJ1TPw4afmW1TGsqVdhNCtFJNktqYSwErDcBs1JkYxJSF8Ld9~l6A3iQ7Zx_Q8N0UPVgiMuncWYGmu6~QA--.jpg
//media.inmobalia.com/imgV1/B8vEv5Xh_VThvnEqMx4G0ZxU_YC_pCgmETwWNQKyeMqLb9Afo_WSoi~kcK5mwaepLz96AHEmAzWJQblCNhundhnOIYTFLWoaYUC4lMxyYFxgILrXqV9Z7eEnX35RwIUxFjH1S9o_dj5q7Auepw_HM3mndpwyu5s496QUHRURdWOs2E1znTLoB09VKGYKfTkJwoViKzlFunghXUw5Ty_ZT6QOq0O15W5zNmYa5doS21N3i_lngX5EUX4Oqxy11PVVZa26PmwIGGvJ0KZfDJCh0h99r39lv3xej6mo8VeVSM0CWLCTPV5OL4TEUeIvBiBxjtRxxg--.jpg
//media.inmobalia.com/imgV1/B8vEv5Xh_VThvnEqMx4G0ZxU_YC_pCgmETwWNQKyeMqLb9Afo_WSoi~kcK5mwaepLz96AHEmAzWJQblCNhundhnOIYTFLWoaYUC4lMxyMhk~o~Y7fbM1UbYglyQ6jcGi4SvZVQacjgRJW02wLbddnDb8wbm0eNwTZMEntQ_cQOqIvTFwoMUvMEtUz5JL17MZkDKXnsc_6NVN2~8jt4wsup1aaTobLSahwaOJcadY3GMLUtFcxQQuXWavS~EidUEBN4ZZKX3zDbQetAD71OqFZGks49UW2yDrGnZhzmBFD7FOQpW1fa56bxB29NNt_VEzKckS8Q--.jpg
//media.inmobalia.com/imgV1/B8vEv5Xh_VThvnEqMx4G0ZxU_YC_pCgmETwWNQKyeMqLb9Afo_WSoi~kcK5mwaepLz96AHEmAzWJQblCNhundhnOIYTFLWoaYUC4lMxyYiYzLdjjSaMTM8jE4yEJxUZDENvvNzCltFSuc4_vVAJA9Hg2KK4znfUreWFozidyeoVRodWG6Q_nPMR43N35DwbRq0UAxE75gyXUrqvV35flHMDykhLtCeC6uYhUka~EDeyqyXPcXR0wmtSfyT_50GRWYtILvnsw5_Odol6VpkPJhA8oT0JlT8bhbZ6VeAn28~oJZzPgMO0mzzyZdZhNc~MnniJADg--.jpg
//media.inmobalia.com/imgV1/B8vEv5Xh_VThvnEqMx4G0ZxU_YC_pCgmETwWNQKyeMqLb9Afo_WSoi~kcK5mwaepLz96AHEmAzWJQblCNhundhnOIYTFLWoaYUC4lMxyMJloU6Y8q1_iB5v8iKMK8cO3H9_wAIIB6s7uSwGLIsOvk3iT2XXpsCvXUgQSvNQM~3bHRRQSrBj1uyk5UAnvqoCnFFpPLkoE96kWggbeoeEtg6ZqCOPAuf_B~JHerP6IdUmtwwHfqUiw88BI9biYDkMdTNeLhF9ba_huK9DfTxXzfLuyXFBrb3pulwzrxbzdwwg5Rn2qJwAN~7RpQbcLcH_UEIY9QQ--.jpg
//media.inmobalia.com/imgV1/B8vEv5Xh_VThvnEqMx4G0ZxU_YC_pCgmETwWNQKyeMqLb9Afo_WSoi~kcK5mwaepLz96AHEmAzWJQblCNhundhnOIYTFLWoaYUC4lMxyNt3CsLhdxz4XjAjxPxl5fz_bkuMEZYlqrLHr4aKhqTZDqfvG1oYNYszk9Nlbs81nLAEQ3cGltCimuWtMh4sTgZ9z4nNyKTpAgVOCjGfGojVqBo4PDucH~wUI4tP6964iq2R59ofalyXECWFg4TTXHD9vDIE3jdfvqjqmt3Iwt7_NQXn73uFsxZlurz3cIRg~bEoKXCkxG2~l2CwgXLitFuLIEudodg--.jpg
//media.inmobalia.com/imgV1/B8vEv5Xh_VThvnEqMx4G0ZxU_YC_pCgmETwWNQKyeMqLb9Afo_WSoi~kcK5mwaepLz96AHEmAzWJQblCNhundhnOIYTFLWoaYUC4lMxyY47TGkziTihgGzTGuqyctFeUh~vQ3qn2zj3vLgy0MjIH2yZvDAWFb6GNexEurdrvlrmYc7pFpRlc7gLZnrrulOknJDGoyPVbnLt93M9rrhqDBMWR88D8qNgng8~KqL8W4KZXYWy4AT2K0ocDFAwnXyTxp6Q_aAVE6rjoxGHZYjgSREw~RRgCWshXhWfhGyAeQyQKVNEKDmrXrhsDhxgk2O8~ed4q6Q--.jpg
//media.inmobalia.com/imgV1/B8vEv5Xh_VThvnEqMx4G0ZxU_YC_pCgmETwWNQKyeMqLb9Afo_WSoi~kcK5mwaepLz96AHEmAzWJQblCNhundhnOIYTFLWoaYUC4lMxyNW8Zy8H6RpVVjT4nsm_qc5x1u89rYJ5fa6420RL66YaqOAJMyIhIO35sG9HKDO40WMs3mqwCWPV47BIDxuNdPMPDsuvUTJbzulwqF33Fzgat99vMAmlSB9yl~st7vqe96tBRAkLwKBeaI28tZ9OqPHBJPVv1otgNLKkCurVh~zPCY7iGXR7M_jo7WbT3UVgCtyCMj0jIogqCOTUT8sELrQ5Pbz8pOA--.jpg
//media.inmobalia.com/imgV1/B8vEv5Xh_VThvnEqMx4G0ZxU_YC_pCgmETwWNQKyeMqLb9Afo_WSoi~kcK5mwaepLz96AHEmAzWJQblCNhundhnOIYTFLWoaYUC4lMxyZVThAJmNDjhgwlduJZcIdHaE6u1FtL6W3DGn1xQm6p6ldUskhcForywkJy9ZsBNv3cGhQbMst_7lz0flVFphTZcpjBLPh1F5BfEfUXctBv6gRZ5~cVJYE9RRNUC74IAVllG9fE~JwRhGV7i5~BDvRiRJBg13fnT0etwtCqtLADMOGefrPzkdN9SOE~XVwtwqaYTZANfbumkhUk9IoQ3fSWZzclR4Aw--.jpg
//media.inmobalia.com/imgV1/B8vEv5Xh_VThvnEqMx4G0ZxU_YC_pCgmETwWNQKyeMqLb9Afo_WSoi~kcK5mwaepLz96AHEmAzWJQblCNhundhnOIYTFLWoaYUC4lMxyNtiMgBMHQyvq21CHw286Dx_ycJ2K9881M0LKtLdZ4A1Hi49fD9sbEX5NarDD8WFK8EikD_wk8g~CKRb1SOGEVt1ls2fdnx90_O3UE9p9h3fMVI0sKuIzrtBpOOaRbk8cXexQpzGinmeqSeu3pFf1NGf3kO4979NVbg_xeRbP0xY92NnWuGXUViggSyAoGyhAdVsBSN5Ya2X5~jU4Q_vHQSDTn1aXrw--.jpg
//media.inmobalia.com/imgV1/B8vEv5Xh_VThvnEqMx4G0ZxU_YC_pCgmETwWNQKyeMqLb9Afo_WSoi~kcK5mwaepLz96AHEmAzWJQblCNhundhnOIYTFLWoaYUC4lMxyMMypocb_QDitQmVpSTsr0dFVHKamxVKR9abFoFGsrtmH3BQgt4z0RH7ta_BAQS~H5sLtGINFYOlgDXvd8jAV2zvmbb4CKopDdyItB_LZp5Ffavd5fAJByoS3cRZuVyAQAvRsHLKMH_dB2pfeQkH8IpDzPqehD7pN2ed4~zVP6u6beJiO7KIypSNfnKkRLTfr8azvJuj9Ep2Fb9M2v9nXeP2h8ChZ9w--.jpg
//media.inmobalia.com/imgV1/B8vEv5Xh_VThvnEqMx4G0ZxU_YC_pCgmETwWNQKyeMqLb9Afo_WSoi~kcK5mwaepLz96AHEmAzWJQblCNhundhnOIYTFLWoaYUC4lMxyYFO~hHxPB3SrONzPPCUUZ49V23S5KsNROtKszhSi4N8d2ah~3J8rjsdsdsJBoccE0V0qbbym_eKZEexWbcMWc7BYGrkvEJf_~F3t4Pg5pa2n0Mu4nI6BfTqqmsICLEILllkdqIJBp8GYuyYwLbk28KrRmGfV4Hn0yN6VvQTtfBtdmxmu3JVwOTMhi3o8NAw~6ryPHwLmjqOC7~rMpTOtpVOgJpZUJA--.jpg
Paraiso Hills, Estepona
Town House
530.000 €
Townhouse with garden in Paraiso Hills, Estepona
Immaculate townhouse situated in the urbanisation Paraiso Hills, in El Paraiso Medio, Estepona.
The house is distributed over two levels. Through a spacious hall we access to the house. On the main floor there is a guest toilet, large kitchen with utility room and a cosy living-dining room with fireplace and exit to a fantastic covered terrace and closed with glass curtains and to the garden of the house.
On the upper floor of the house there are two bedrooms sharing a bathroom and the master bedroom en-suite with shower and separate bathtub and exit to a terrace with beautiful breathtaking panoramic views.
Outside there is private parking for one car.
Paraiso Hills is a beautiful gated urbanization very quiet, well maintained and family friendly with two swimming pools and paddle tennis court.
Walking distance to Paraiso Golf and El Campanario Golf & Country Club.
REFERENCE

208-01829P

bedrooms

3

bathrooms

3
built

206m²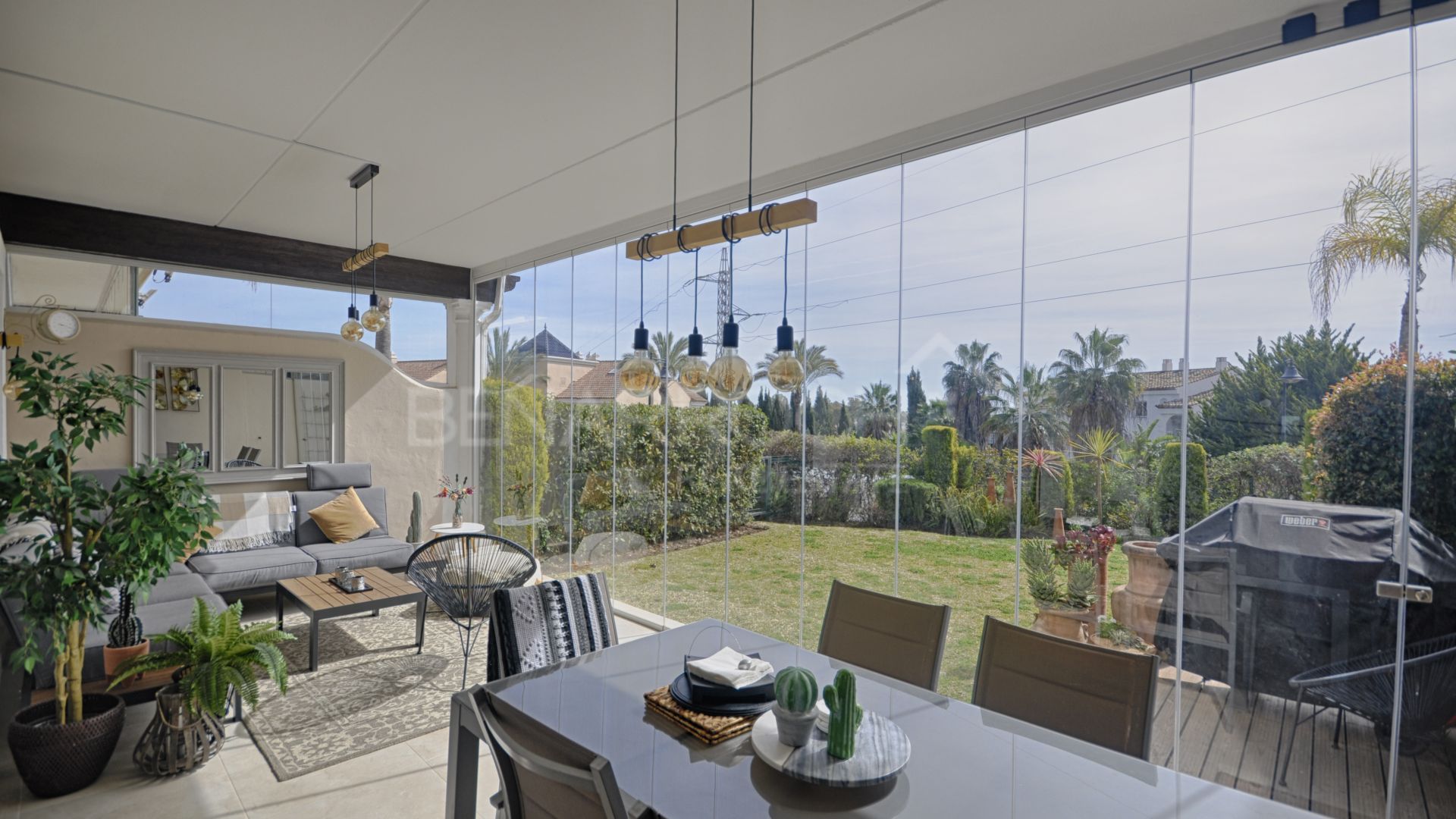 Do you know Paraiso Hills?
Video of Estepona Area
similar properties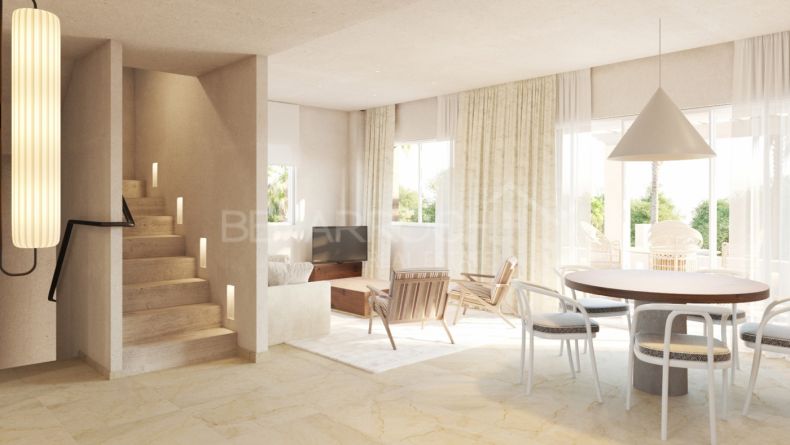 389.000 €
Townhouse situated in the residential area of Agra, next to El Campanario Golf and Country Club, a very quiet and well ...