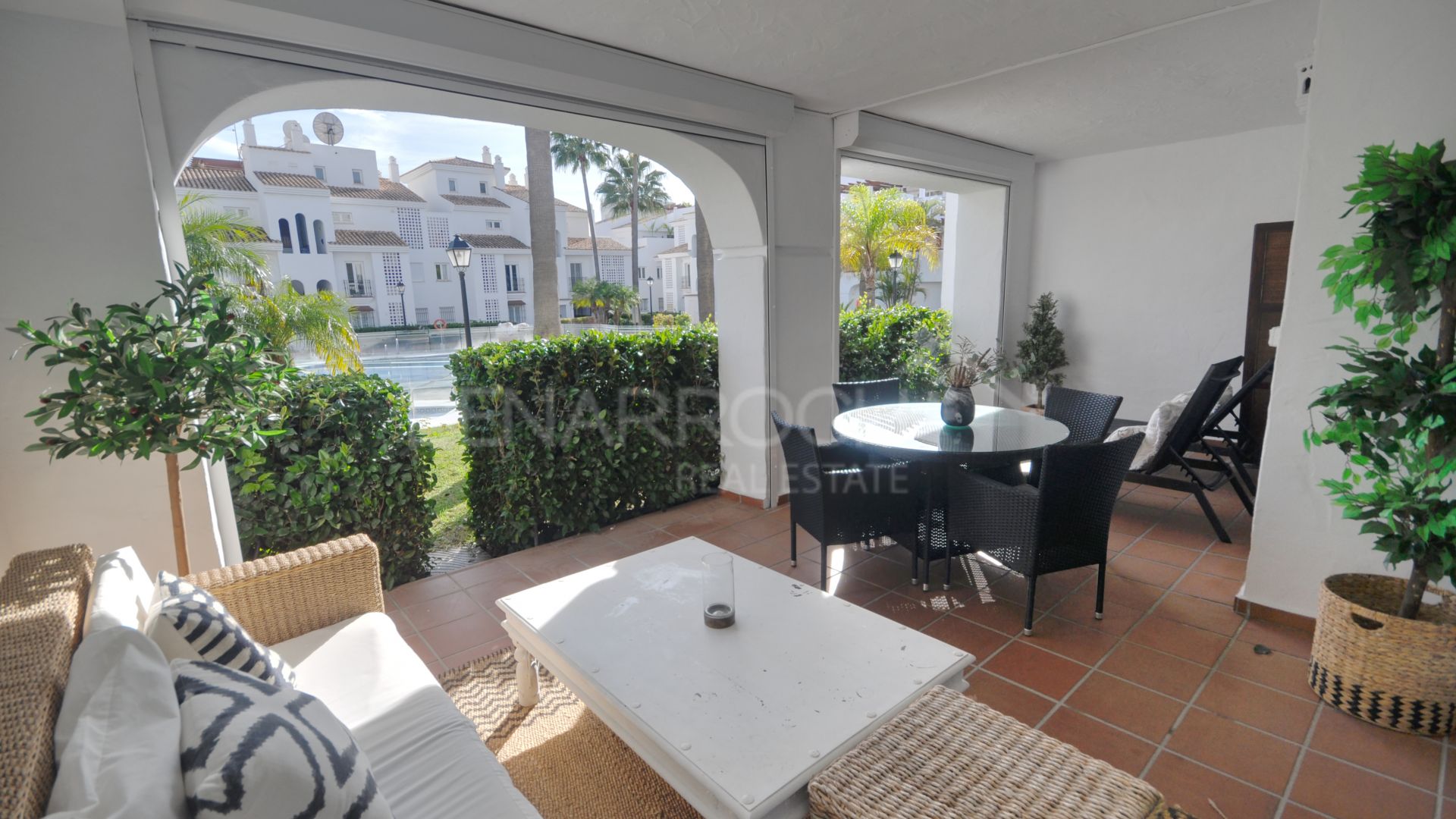 //media.inmobalia.com/imgV1/B8vEv5Xh_VThvnEqMx4G0ZxU_YC_pCgmETwWNQKyeMqLb9Afo_WSoi~kcK5mwaepLz96AHEmAzWJQblCNhundhnOIYTFLWoaYUC7BOkni6qMludLDY7d7G342H7PJ_2jY~JUNw6ZMC9Dv02~i8FHYa97_2v0_Bkmcnt~w5UqmO6XQZyNdilg4beOB_rqZ1A9O5Zrh91yDK~8qcyl12BpHFlCtyf2fUre~SkkqUAjgAWLiHNUhfpjGoySdY59OReTq2JRam1_mb3cmiPx4qmYdJ3cGwKO6KU_tbNFzcnaoeONM4TXhm9zECiJGpI3qowmYXHH_Q--.jpg
//media.inmobalia.com/imgV1/B8vEv5Xh_VThvnEqMx4G0ZxU_YC_pCgmETwWNQKyeMqLb9Afo_WSoi~kcK5mwaepLz96AHEmAzWJQblCNhundhnOIYTFLWoaYUC7BOkn3gHlB2e2YO8G66kIOQbECYJdpqRosGtl3Vp_b4rU6FA9UdNuMzbZ_jZ77BScfR_abt3QehFzOnnrPnE2AVDFl7~3VepAaoAy88pqZaat1kKxrzN6Hb0HVrU_zWH8JSpWoI4A5tDa4zp~zxTfvA4Xyul46V4v2~3tU98nCFVqsT_J25WkgPoXkKPAXNnzeR2lBvZuxk4GRTnU7Eg_D_p47IWrRv1Vfg--.jpg
//media.inmobalia.com/imgV1/B8vEv5Xh_VThvnEqMx4G0ZxU_YC_pCgmETwWNQKyeMqLb9Afo_WSoi~kcK5mwaepLz96AHEmAzWJQblCNhundhnOIYTFLWoaYUC7BOknillqwZUwShI9zexVo7iflofO5yenIoE0iyW4RMz0y5zBtwXRjMUNkWhw8Phtoi_22vhV~nbrdSvRXJd86B1de5lpIeVc2vsNtfZEzZ9Zip5XPsohcwBXXQEEPmAQI_yXl66~4i234q7BUuCFEbX2L2uo0vbTPC7B~S6WUHw~Yjx08pvvXpbpSIm5lBLLj1F~o9hQdV0M29abTPb4wpLE_VATOal9Uw--.jpg
//media.inmobalia.com/imgV1/B8vEv5Xh_VThvnEqMx4G0ZxU_YC_pCgmETwWNQKyeMqLb9Afo_WSoi~kcK5mwaepLz96AHEmAzWJQblCNhundhnOIYTFLWoaYUC7BOkn23G7Fy6hXYk6c6p1dH3tOPO~j9nbzGSxk3CE_YjxXYMq9p3yKx9nFnQU5APflUbtM07GxwIw5NuHG3xdnrwghBAefar41c7~oemrpqt0XtcfVVMO5uaYFnLiYg3g_T_p4Rw~RVLUKmhpsnvHoV3KFY1_6upKYPRNPoAu_9yma8W9Lu6MM0A1bx6Ncj4PUfBJsjr0655o8LIHFk1fVPDFafHhSNyBKQ--.jpg
//media.inmobalia.com/imgV1/B8vEv5Xh_VThvnEqMx4G0ZxU_YC_pCgmETwWNQKyeMqLb9Afo_WSoi~kcK5mwaepLz96AHEmAzWJQblCNhundhnOIYTFLWoaYUC7BOkn2O~fslsGN0834fOhint3Ep4SbTUNZrLRYZj7hT0~fnGYeTWyqlQBxlvMZxEoeoEuLbXy4s8h1G85z_l8I15KTwmO547yYSdTLvAiw2WoljofB9GiQzyK~rifE7MEPDlR710XQukyLUugJh6MDQrVAILV1S~ihXgy_~S9AoIe52xP3ACL08nkVo2uiddrv~MDE9Zj_vTwH~6jamLvm2Z5YaN3LReMRw--.jpg
//media.inmobalia.com/imgV1/B8vEv5Xh_VThvnEqMx4G0ZxU_YC_pCgmETwWNQKyeMqLb9Afo_WSoi~kcK5mwaepLz96AHEmAzWJQblCNhundhnOIYTFLWoaYUC7BOkniT2Lp~JJ4ySIg7K~XO~7LbytVtl08f9TNusPb80JD0Np11Jknoh5Egu24c70YOwk3M0KDpbcdS3EiQvgYtGcbDa4g7Bt2kJnBAyE0IN9PpKWO1mWjGv0oYu9vR7Zdck8xtn7JS~D2Gw4kWIGaw5pge7BCNOWSJFN7zdtVABENM8iYuq9z7NmDttBZnhrXmFkUONFfSVfSdVSB5pHESEFFcboJFnHUA--.jpg
//media.inmobalia.com/imgV1/B8vEv5Xh_VThvnEqMx4G0ZxU_YC_pCgmETwWNQKyeMqLb9Afo_WSoi~kcK5mwaepLz96AHEmAzWJQblCNhundhnOIYTFLWoaYUC7BOkniIifhOV5wY6C26R8rsXGldn4IaZnCC5bU4q36DH~m4_RxS85Bj0DQDVnCxfaOgPluCrC1MMt8TAxPkKEM_2zO4IcNq3ItTxjCqfcEUfY4HoLmeLJXhtt5gJU2gLF3POlKahtEXjENQ044gp93XK9v8_oyw~7223QZ0Pa66goBm5142uDT_WcsPC7BY6ZkY99~Xkkn3gr14~B51mikU0WPTbd5IDpiQ--.jpg
//media.inmobalia.com/imgV1/B8vEv5Xh_VThvnEqMx4G0ZxU_YC_pCgmETwWNQKyeMqLb9Afo_WSoi~kcK5mwaepLz96AHEmAzWJQblCNhundhnOIYTFLWoaYUC7BOkniTsD0~T52Irj3dAk6FI3QUZzvbg2GY_36Q4MFuhPEd_Yk2zNXIyDDnDCJSU0_gePEC5z~k8NS9~5V5IFAc2CLR~4vwkFh_tSMaHNc5sH_Gl5Yz3qQcfQpVBJaaXNvVDGExqPjiVJng1ffJ9n85mF4Muu6e6nMy8uDkQtIjuphI2s3wbiRyt16DZGvmpmBFC1JULhtMUSdAXAJJ_4DITMbVGt6cWrkg--.jpg
//media.inmobalia.com/imgV1/B8vEv5Xh_VThvnEqMx4G0ZxU_YC_pCgmETwWNQKyeMqLb9Afo_WSoi~kcK5mwaepLz96AHEmAzWJQblCNhundhnOIYTFLWoaYUC7BOkn3G1N2EuiFUQZsI7iSSeRA3O_wZYkFzjZRJrN~5_3CS498UhrH8TZ7URAxTg9mvo0g_29ymP5NcxiD5ARrH93n~hnIG_Oc5ZWFNgMq__u4MOLXMTc4qbNr3QiX2dQydsaGAgrR9ycYDjXg5wLhUztMub~gHKQpYF_lnGkF~3vgAm9T0wSbdUTioaNHwDvJ23AewI7NyDP1DYmeoXknthTp8F8kaiUiw--.jpg
//media.inmobalia.com/imgV1/B8vEv5Xh_VThvnEqMx4G0ZxU_YC_pCgmETwWNQKyeMqLb9Afo_WSoi~kcK5mwaepLz96AHEmAzWJQblCNhundhnOIYTFLWoaYUC7BOknjmbZynyIz3JAeUOcu6ddtlwgKvUWsm373lLt~ud4nG8VrFncfqmk3FBE5vMZRdmwsZcjF8VivDG28zIpO1Hrfb5UGPOMbQyZBsS0A2Cjyw_DBdFLcrXq52qro13C1iZNedTevQ_bUne7fTsCLjfZebDrMCsxFRryBCTmwMi4nQhsT4Pfcx9rMkrmwSGp5yGL5jCbXDryUS27PJy4fzBE8lA4LqyUiQ--.jpg
//media.inmobalia.com/imgV1/B8vEv5Xh_VThvnEqMx4G0ZxU_YC_pCgmETwWNQKyeMqLb9Afo_WSoi~kcK5mwaepLz96AHEmAzWJQblCNhundhnOIYTFLWoaYUC7BOkngstQd_jj1wj7_E~IGXgHOLiEa96ejkP1ZF1GL69I2ePplTUOPt7lte0G9SVH0D76CE0vLEwrFiwQ7pGQloyz_8r~J2Kv68c~j9JafXPaCMBZr4bmRA594Cyfn8fuBmAt9c4wn0SVYFALEfMi~AA~Xoydz6h_UayN4BtdvDi0JPERoIYbzR~iOr6nwPMaum4C7ws4gdKv7oin1~aiP29TQtIwTnT8rQ--.jpg
//media.inmobalia.com/imgV1/B8vEv5Xh_VThvnEqMx4G0ZxU_YC_pCgmETwWNQKyeMqLb9Afo_WSoi~kcK5mwaepLz96AHEmAzWJQblCNhundhnOIYTFLWoaYUC7BOkn3gILnRnYyDO5TXWIXeGiqrXcMtucSPPCMV5WDUw~PK15IiAGybhKkwPPqNtCqy~kG055sDkzhSPJOoecJcBluMoLBOWSsjY71aKzdm6wW8VTsyv3m3UoUtXDcJ2rtLMD~_1UMOkBaZq0_O8smxJT6iUlTzdPP91m35dg8Osx7fFc2mIU9hj4amjKrt~V~9qvlbpg9mlm5jO1I0uE22ibuwEf0GBhLQ--.jpg
//media.inmobalia.com/imgV1/B8vEv5Xh_VThvnEqMx4G0ZxU_YC_pCgmETwWNQKyeMqLb9Afo_WSoi~kcK5mwaepLz96AHEmAzWJQblCNhundhnOIYTFLWoaYUC7BOkngzyRI1C5f~SG0dn3vB7r01u18Xbe8TxhIi6qo7lwnYwLj_sAOS3CiOvFqY_~gKqHrE9mUDl3T5bmu2Mpf5~lC~ntW87L1JKBp5FQDJ30tCdiM62DCWLYPfWmZw21KV6wHCkciGUj2ZuEo1D4ubL_O20tqe74q5BG1aWvCm2sbUQFl6WGqNSL7ce55c1iFYP5C6Q5j8J~ROH2nuWwSEIlJMt_3ptTBw--.jpg
//media.inmobalia.com/imgV1/B8vEv5Xh_VThvnEqMx4G0ZxU_YC_pCgmETwWNQKyeMqLb9Afo_WSoi~kcK5mwaepLz96AHEmAzWJQblCNhundhnOIYTFLWoaYUC7BOkni~hCIv7Dwq4LfJ5IINqL70UZXhsk7SotfzDx9v4bOL9RRcTgk2eUDvl4SJvBpst4iZ4eHFSvpO3tbMczHQZp0f3RwcyCcx_eumUts6Ox5dPw4~pSmEhEBjg2CdVkW1u7k8mLuVE4wuB0qGZgCxAoYvL8gZ3ccpi_e~~VbYI6pxWGKMQKS7NZKvl3pb5nO9H92a02vhUwkK~7iQA4_CtCZTdWBxAa4g--.jpg
//media.inmobalia.com/imgV1/B8vEv5Xh_VThvnEqMx4G0ZxU_YC_pCgmETwWNQKyeMqLb9Afo_WSoi~kcK5mwaepLz96AHEmAzWJQblCNhundhnOIYTFLWoaYUC7BOkniIkqDn86pNfJd9lyDju3N3c2L4JlZ~ZOU0IdUIJ2atP1J7t27u0cBgIV2IEqan7ToukgDxKxNm1fmdQQmz5vCEJVGLX8ygir5d~8QA~vz~bwhoPSdXlLKW9Vm4Qhy7QgsFjCpmECmQq4bs5Fuyc0c_ErFlgRmB5qvrkPJMTwnRavez2KU~UN7gm3kNTCxVutxKrHpqkEf3S17ompgEMrhK0NtEO7UA--.jpg
//media.inmobalia.com/imgV1/B8vEv5Xh_VThvnEqMx4G0ZxU_YC_pCgmETwWNQKyeMqLb9Afo_WSoi~kcK5mwaepLz96AHEmAzWJQblCNhundhnOIYTFLWoaYUC7BOknjwbjVSrY~guyiP2IieoQ10dMoDXIw2Fs_2T5RnjLeChGpIWOrkmyM68IS_cLq7UVpxBbWJEh_y7R5lubRjoCroYaOHnf0ooLe3GT4c8AYYe~lX~hqVpnSHzWg_0~U9XNnX3RrdK0Hj64iFztWX0m~dRI0tiCVoZmA3za~UDjR~ZsbVYeG28dJ9ADmm1k4E5wE7uhCGHGusM~3HRrMjp~w8rZVQrbdg--.jpg
//media.inmobalia.com/imgV1/B8vEv5Xh_VThvnEqMx4G0ZxU_YC_pCgmETwWNQKyeMqLb9Afo_WSoi~kcK5mwaepLz96AHEmAzWJQblCNhundhnOIYTFLWoaYUC7BOkniTermrG2ehqHZ6GrPC9w4G7FBqLYNq~uiLo4EI29EqJN3UPwREWfUeIV4VGDmEimRE0QkDyDfj8rUCRnCDd0B4o59uourH6fngsgOFVsL0h2OY4v0b8XqiPanT2y2GDuFpKUOwfivHcaJdnraPPy1J4uOxL6lcKTVrwHmG2T_dQ7cUxIJnJMTHrbUNbAVFyIZ93rX74mrSi42ThyrrkC3wZFO74sVw--.jpg
//media.inmobalia.com/imgV1/B8vEv5Xh_VThvnEqMx4G0ZxU_YC_pCgmETwWNQKyeMqLb9Afo_WSoi~kcK5mwaepLz96AHEmAzWJQblCNhundhnOIYTFLWoaYUC7BOkni6z4nqQ0gtmX4gevD9OdK9BhvB7LAG70oA_NqMcveePCxrrR1cLuUucwM~zkuv4ptSBif1t0cJsvgFbv9TE8maKza~vDNfhZ9FDMVAIyTh_Z1nPOkrRdg4TQAFJ4ib01K8YucwbjGFG7VYgCNKc1esw4wKtsa19_JndN8mf9U48Mmka1Wr1OT0TdR0TEYe3rdvpZ4ninsyR_dHJpPo9xPc7uqWjkAw--.jpg
//media.inmobalia.com/imgV1/B8vEv5Xh_VThvnEqMx4G0ZxU_YC_pCgmETwWNQKyeMqLb9Afo_WSoi~kcK5mwaepLz96AHEmAzWJQblCNhundhnOIYTFLWoaYUC7BOkni61Rsfp~WwHtfVqKiZbNKb1wWvsNZ90pJxEa03UIlkiVs~BH9Mda51RdpHceXVzVkmO90xIpoMzRZtj8iZEI0ZZA6T4do1eOWYqChE2ti09A41djg6YWsVb2o~6g7Ro7kq_CtWUUpgl8dXf7jFFqenTTJlJ5sXfdvZosExX6cLi_SFTLGP~RCg7zrfoREW8HTevcaRskaMNj25oWY6Yxvfp4fOcoUg--.jpg
//media.inmobalia.com/imgV1/B8vEv5Xh_VThvnEqMx4G0ZxU_YC_pCgmETwWNQKyeMqLb9Afo_WSoi~kcK5mwaepLz96AHEmAzWJQblCNhundhnOIYTFLWoaYUC7BOkn2yq_8hGDY0P9nHzIYp_UfcjRiY6eNu~UqIfEl1TFzQ_sG8vbodXkOjfFFBi0eEjDYsuECiF7KHkZNXnN2xHuRAwcqIjWe_Qle1N38awv64L3IOfyH6iB9aXg~xqzFgF7Q2Mo3Y1UtSIpZKzC~Nscq2P2KE6HCyoXKJN7M3UUq7vD90zgP19T66Oz413gQjgPU5gG0Hsvwua9jK3~0ALZENtIUDTKxA--.jpg
//media.inmobalia.com/imgV1/B8vEv5Xh_VThvnEqMx4G0ZxU_YC_pCgmETwWNQKyeMqLb9Afo_WSoi~kcK5mwaepLz96AHEmAzWJQblCNhundhnOIYTFLWoaYUC7BOknilRC2Mfp6Uplz6cp4kIFYypGrbjqPD4XahAU1KA5Wj2CbW3yFzbAehNeF6Ofht~GvlfqiERhOQxqNG5lSsqO2ZI13ZE91lAkgJweTyQGHk7uvo0TFIons2_3nfebbOlZ2TSgzjlqRVumgUNHMixqhie~POb1qhn2llbg0FqLMbu0X~llMGOe9HdwS835z4KRIJCYCLP7v3M6XMlvUIr0GloXRU8Ewg--.jpg
//media.inmobalia.com/imgV1/B8vEv5Xh_VThvnEqMx4G0ZxU_YC_pCgmETwWNQKyeMqLb9Afo_WSoi~kcK5mwaepLz96AHEmAzWJQblCNhundhnOIYTFLWoaYUC7BOkn3gXAJafYEM7v~DDURXYlS03Jkx9jFoLUk5f89DhEIx0GNjJfWRg4L9eD7kJQTY_UINHEX212bdI5RNcb~26cnJbE8VekEGsC5io6psZ5ucLIBAWGrE8HMnDVAu_sC6qoyB0edTPEovNY8yDVxG6qaPWwh~sIKJQ9a8a7NnMut3buwARng2HGJxIZG_S60R11bpG_ji7bZly1Unp_ourQ2YVOUyozNQ--.jpg
Nueva Alcantara, San Pedro de Alcantara
Ground Floor Apartment
Holiday

From 1.000 € per week
Ground floor apartment in La Gavia, Nueva Alcantara
The apartment is located on the ground floor in the urbanization of La Gavia, in Nueva Alcantara, San Pedro de Alcantara.
The apartment is a spacious, south facing apartment with views to the swimming pool. It consists of a spacious entrance hall with a guest toilet.
Entering to the right, we find the fully fitted kitchen with a large utility patio. We also have the two bedrooms, the guest bedroom with a complete bathroom en suite and the master bedroom, with access to the main terrace, very spacious and also with bathroom en suite.
From the front we access the spacious living-dining room which leads to the main terrace with direct access to the swimming pool.
The property has air conditioning hot and cold.
La Gavia is an urbanization situated 100 metres walking distance to the beach and the promenade of San Pedro de Alcantara and very close to the centre of San Pedro de Alcantara town. Also we will have walking access to all kind of services such as supermarkets, restaurants, pharmacy etc.
Tourist licence: VFT/MA/50245
REFERENCE

208-01810P

bedrooms

2

bathrooms

2
built

114m²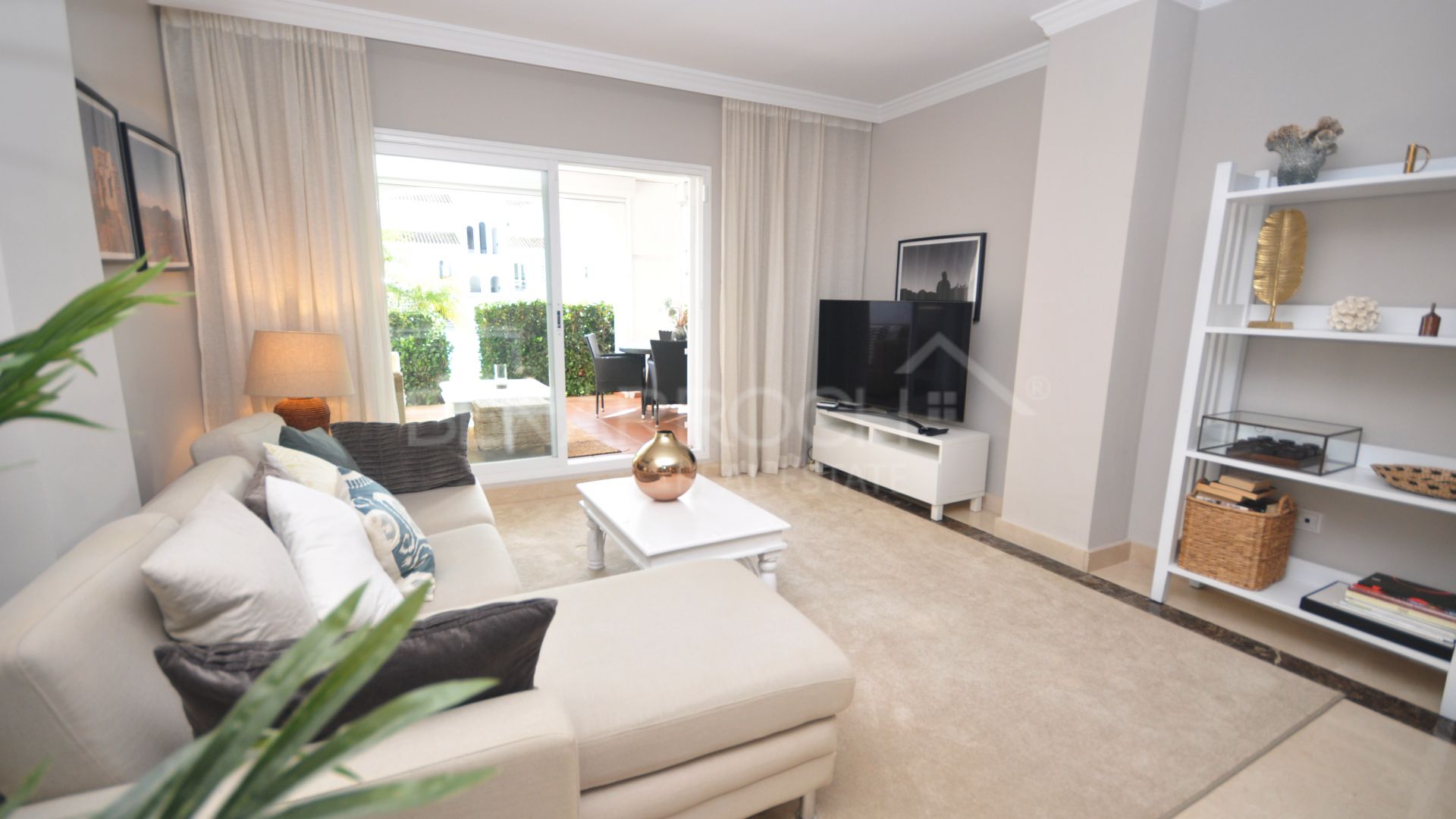 Video of San Pedro de Alcantara Area
Booking calendar