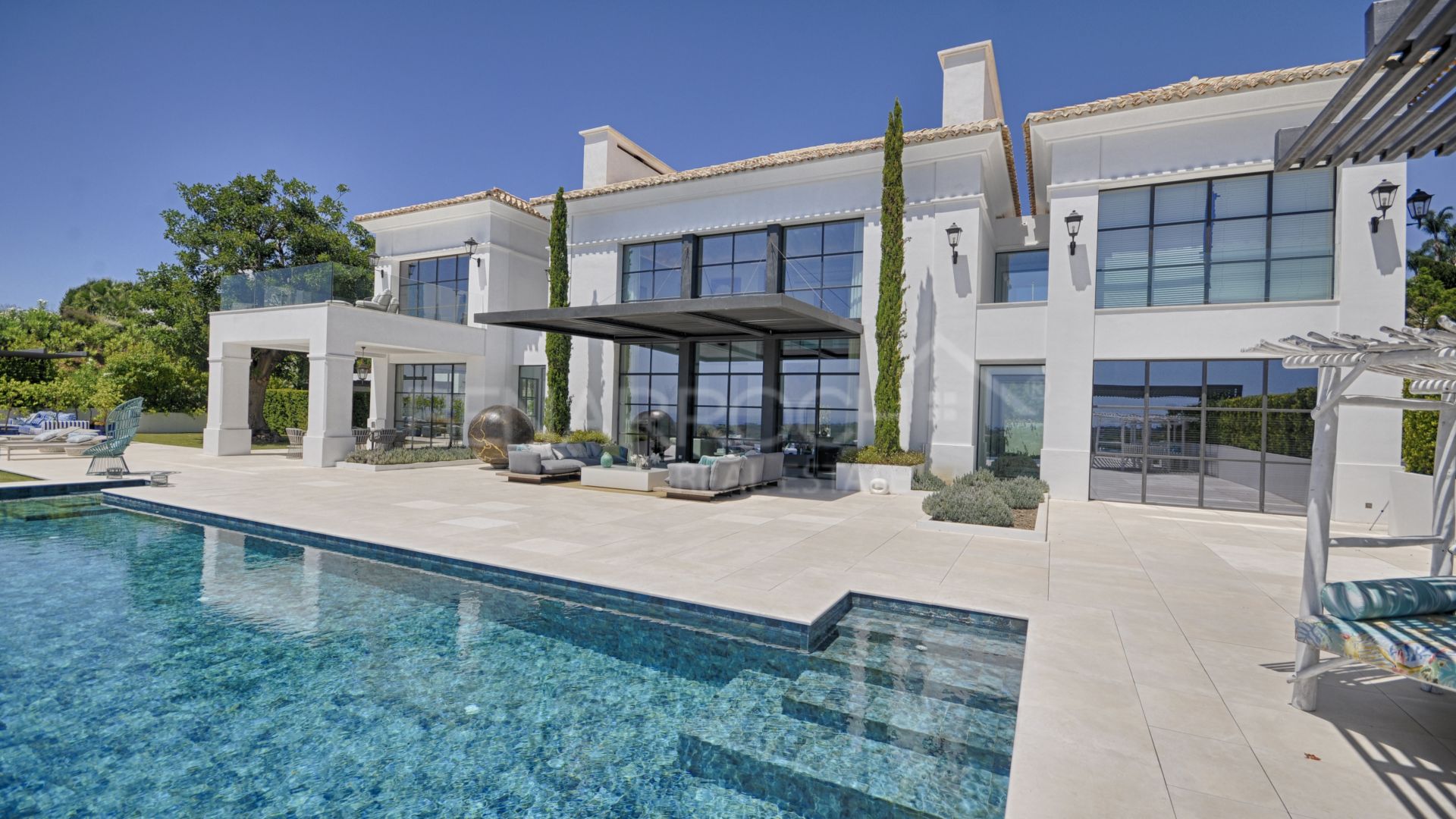 //media.inmobalia.com/imgV1/B8vEv5Xh_VThvnEqMx4G0ZxU_YC_pCgmETwWNQKyeMqLb9Afo_WSoi~kcK5mwaepLz96AHEmAzWJQblCNhundhnOIYTFLWoaYU1ViuRira488KQbUH4tNqe1CeVVpuSmlbvMBv3BAkrqd2kgojhvpov9AjxxQAwCsjnDtIK86hjfek9ArW1EbDrfZJDTt3UOXt9w9H8UygKEBl6KfVCMtTOFnhY9CPPDI4xd_sL6F6F_C2Z7uf7GhIreUVC1BQtabmzcmvkg6lshiT5G6eAvgtpuH4wFh_foeugiifMUsrYuNCKm6uyhfO3f3bp8gpjA32utqA--.jpg
//media.inmobalia.com/imgV1/B8vEv5Xh_VThvnEqMx4G0ZxU_YC_pCgmETwWNQKyeMqLb9Afo_WSoi~kcK5mwaepLz96AHEmAzWJQblCNhundhnOIYTFLWoaYU1ViuRiqSghzbS4QeueJ9RWiqBo6OJxu5gnuq_sfc0GGu_x~JUpzUdApsKmZRqKjA5L98GBRE3lHTsWFzf0X1qiPSSScF0wMvvfUdUezW36Y0Psvqc1DxwLYqpG4VK5nBAVLV9CbN_LkXT6FK3S76pYqur5Yq2IYbSSss31Gh4mw4l1lmY0HrIUwE0jDnMHJfrsvSTHZ3HxgxBSj2_N1QZxwZpb03HQdu4Ebg--.jpg
//media.inmobalia.com/imgV1/B8vEv5Xh_VThvnEqMx4G0ZxU_YC_pCgmETwWNQKyeMqLb9Afo_WSoi~kcK5mwaepLz96AHEmAzWJQblCNhundhnOIYTFLWoaYU1ViuRioNx_WHGY215aYf0coWTGsf3Az6ydTm6R9Q_2SSXcFaHAcpx1Ey_Hgxr7XsH7~Lig7eXuibLTpzq~ATiM0l4BJxRhzUudw~miP7Lcp54liNwcvBoQ~m0KA9raclKurMg8zv8YTGA8M2sp_TSi8vDP9RAs9QfperZzkGFOeBaNsIEy_b8Ov1Vpy9Lw_N~1RDJSe3SSG0xNdnlwZYm5Xc3wNajEIRILAA--.jpg
//media.inmobalia.com/imgV1/B8vEv5Xh_VThvnEqMx4G0ZxU_YC_pCgmETwWNQKyeMqLb9Afo_WSoi~kcK5mwaepLz96AHEmAzWJQblCNhundhnOIYTFLWoaYU1ViuRiryfdavB7kPHfQUA9WKX9zog2uED~W3fbinYwJqPIrpHwVqmXK1BXwJrsmearSPL747R5uaI8modNIOid9BKEaDFQwu1jTmQ8yPqfT4SQ5bmdBcJXP4pjHinbATJEmAQc2YB2t9~oaQ4eeYjQ8vV8boOEOTprAa9iDDHHNs9xF_uH_R_sdh24cjzWLjdeZSJvDU~4EsQp7_fAv6rCXrshREcVvaOssQ--.jpg
//media.inmobalia.com/imgV1/B8vEv5Xh_VThvnEqMx4G0ZxU_YC_pCgmETwWNQKyeMqLb9Afo_WSoi~kcK5mwaepLz96AHEmAzWJQblCNhundhnOIYTFLWoaYU1ViuRioNi8F~fcZDzKqmeCGnDLs_U7uxiQDFeBBPiasg3CGaU1rRXYzg54wS7fwDJud~ucqMK7SEe49a6UFIJIRE57IXoW7LIZJtMgMCdmrgtKgr4NZNTU3I3NAtB5vfXM6KKsIgbGMc2Btdos6~3LFKQddhEaJ98dftuzIxYYDaeNQ~7xMf4faG8cK5C8kCVZATVh1CauAzLGobf8_kiq5WDiwQefxQke3A--.jpg
//media.inmobalia.com/imgV1/B8vEv5Xh_VThvnEqMx4G0ZxU_YC_pCgmETwWNQKyeMqLb9Afo_WSoi~kcK5mwaepLz96AHEmAzWJQblCNhundhnOIYTFLWoaYU1ViuRi_~b8dzQ5s_j_nfLRsmvVpKR0grxPO0pJ_M5IMoGf8bodogY6JfmQ1MzkNhiLqDt4x3Uc0Vi9opR8oxqoMPBrqKO4bz4Qdh~_OzJaleDVHB6OifwbvUOYDLW~D0yT80LGK9ZIUCKAlJ0GLGSHc4ldSPZI_K8cnJ9SZtgdyKRwTQ8JmkpN1tx4smWPl5j4UCkPx7QHJ6sJXNAmMf16TzHP~K6PAjYnUg--.jpg
//media.inmobalia.com/imgV1/B8vEv5Xh_VThvnEqMx4G0ZxU_YC_pCgmETwWNQKyeMqLb9Afo_WSoi~kcK5mwaepLz96AHEmAzWJQblCNhundhnOIYTFLWoaYU1ViuRi_k4y8wK48bjJcYF1A~g2D4hwXDxoUCMU47O~kpFyceVREBARc51XdouXSLHNaFy8lkMieTkwpEt7xgYCIX4yUm391g_gW2lzaD9nU9ZaTPgpU4tYNUYRrAfy82QRgDLN~hNjFL0CPsJq0ofCqPpl3BVMs8k53~Y2Ivma9_ifWjOLA5hm0D590S3HUHGRx33BGKn60piSG1SvjXmsouUosDYrcaDYeQ--.jpg
//media.inmobalia.com/imgV1/B8vEv5Xh_VThvnEqMx4G0ZxU_YC_pCgmETwWNQKyeMqLb9Afo_WSoi~kcK5mwaepLz96AHEmAzWJQblCNhundhnOIYTFLWoaYU1ViuRioYbuD8X1v~Of9qVUnYnFcjkdyW7aklxH8JSC5yRlqXnSdQrzsGVSwhtmxpoocXoW4Y4ADniRYaot525MuBCI06G0ZuCl1P3lK88Gzeer5nr9EbJzDunJa77gYuuUe36qL~P_qPEZxRp21QeEoqmPCmWODfkpS9~JgttZN1z36SZiz3S~e_WrHJeNWXxQ62Y_BCJ1XfHUSwhaNL~VhARJtSJfc6w75Q--.jpg
//media.inmobalia.com/imgV1/B8vEv5Xh_VThvnEqMx4G0ZxU_YC_pCgmETwWNQKyeMqLb9Afo_WSoi~kcK5mwaepLz96AHEmAzWJQblCNhundhnOIYTFLWoaYU1ViuRiqEpxSg11hYbn_YgwdjKDRwY1ajBKBDmSmBlxqLuO1JGj7kSnri~nx~~6OkDHEWaiph_wrf~~07mnQ8a2WAvY3NCgJMWPA8Yf9T7waenwmkNhOxysdUFeiZp8cxW2jZE00klANfjcZCLhUbyuaqlqA5konWCtnGTBppRBMuNHVPXurj69CDGAEQ6qO2n4GDnt6SHiSgXe1~M64GDMgy2tFFX_nzR8fg--.jpg
//media.inmobalia.com/imgV1/B8vEv5Xh_VThvnEqMx4G0ZxU_YC_pCgmETwWNQKyeMqLb9Afo_WSoi~kcK5mwaepLz96AHEmAzWJQblCNhundhnOIYTFLWoaYU1ViuRi_htrmxNBjpwiKAsw7LsXO3CW5GjDP~E8xLG7c39dIIG6GxnOQ9NWEF9pKMDyK~96nY07KbZ7sJ546G8FNMqqb_FftfMVGa6lXuLiPusGEb8bsD7qnwv9nsBGAlULmtFivM5uuXhIQg7RcBjnYPgtGkx2Ei8DdCm_qQYEeqB3KgEYd9HisO4vXZKQ~1CC46BHKCJH7DaXY1M7qQB5DiRM3N2vzmgEXA--.jpg
//media.inmobalia.com/imgV1/B8vEv5Xh_VThvnEqMx4G0ZxU_YC_pCgmETwWNQKyeMqLb9Afo_WSoi~kcK5mwaepLz96AHEmAzWJQblCNhundhnOIYTFLWoaYU1ViuRi_HwprZDmbLOAQpkyRAM2iyb85odCfj2Wcx5B240bjvK2msk~hkgNa7l2gyIRCSgaD0nuvW2uOyCu~MFeqD9oE31P9sJvtcuUC95vCD8pkANeNh36_6fZIrW3Cgls0v8FglpXtqb~YFFx2~EGrATR~PCOOTU3VyDamZNorbVW4mEj5vgT3~UddOf73GQ0Ryazqcf0goWezfwGMWUN6XNNo7ou85HhlA--.jpg
//media.inmobalia.com/imgV1/B8vEv5Xh_VThvnEqMx4G0ZxU_YC_pCgmETwWNQKyeMqLb9Afo_WSoi~kcK5mwaepLz96AHEmAzWJQblCNhundhnOIYTFLWoaYU1ViuRiq2Pen0LreAhAGmR7QLDkGTRf2Oyelzam6eiTkMa3sv39vkyfANx09Jk~~gu0F4YTn1dVj5pRS6EK2mpXKFHPbQijBwCOMnwipQbvvEqOxlJE5qgsYk~gV8QK4xqxDnTaZxY7P99gUfgcDvB~d7c0ur5_BEXJ1shSzmw2eH7mQyo8Q7hWqb0xY_OnQG8ghziktOORC5aSATQ5PWIEsTBDFR7dO0RFww--.jpg
//media.inmobalia.com/imgV1/B8vEv5Xh_VThvnEqMx4G0ZxU_YC_pCgmETwWNQKyeMqLb9Afo_WSoi~kcK5mwaepLz96AHEmAzWJQblCNhundhnOIYTFLWoaYU1ViuRirFWeXAkwdXFZpoGVbIfakllo_mUoDrmmQdf~Nusuq7rpXyRGECOlaZycgvUZNIvOEHa_DbJOAaYUklQrgIQy3OJCiuXus9a6nCi2dKw0uojrIVCTCqjbNSbL8LCGoxPfFdf00kofImVIk7liBKHyMJnHelkeAtOqNFuTqn~W9c~v8SI5P0M8XhXN5I2bIqVZRMcS1VFllfqmHDXMS7wOC4YnWAdsfA--.jpg
//media.inmobalia.com/imgV1/B8vEv5Xh_VThvnEqMx4G0ZxU_YC_pCgmETwWNQKyeMqLb9Afo_WSoi~kcK5mwaepLz96AHEmAzWJQblCNhundhnOIYTFLWoaYU1ViuRi_~alhVGwLOmkdBlA6FBCKYzvp7Sq~LJAEGenuT6UKS2wyFSrs0XXqIGZGKVwn9KDoHBf9f9xCLWk0Zt6Y7k~ccnWuAiRFfZ8rak4Tjl2ISXedbwpxjW_3RQgq1ENJYWwsDvGYP_xSXMQ0FaThaCd4~zJ9etqQVmSzZUHqeUhZ_~sbT1QHUk_y7WNlvbkpnC~8Eo19pNDquj9PV8OnnSsdf0JXb5knA--.jpg
//media.inmobalia.com/imgV1/B8vEv5Xh_VThvnEqMx4G0ZxU_YC_pCgmETwWNQKyeMqLb9Afo_WSoi~kcK5mwaepLz96AHEmAzWJQblCNhundhnOIYTFLWoaYU1ViuRiqSm_wLzUxB972NArW1NXBteK4NF8d0xb9ygujULfY7DMCZ2AaJb2O_O_P_dQ2mJ9S2IcpAdkKt4E8QME29oM5YEnFBGR83kh3dxdomnW420RM3ckziuINkPZxBUVm0gn5AFE3vO8rxDx1Hjo3h8~maFoiJGTPgX9WIj9Djsri5WG5PdNgU7OEbtnBKs8fLm5rZWDuLNU0s8KuKIc0siodeub4gA6DQ--.jpg
//media.inmobalia.com/imgV1/B8vEv5Xh_VThvnEqMx4G0ZxU_YC_pCgmETwWNQKyeMqLb9Afo_WSoi~kcK5mwaepLz96AHEmAzWJQblCNhundhnOIYTFLWoaYU1ViuRi_6MZvPAKyW_XxkzvGqZghYReQzVlxCiAoZSC8npM9gy3QNcQ1fTTkeBPoIYPo2W_vtqIMS6TOhug1X1AcGVHMaPdDg3gatVAsLGOtqkjDijiYfEdO8cw5ln3DVRAlbbd3E2DJsR9ca7r7GHeoiK4U6EvP2wCtHB_RfbPRpgQl1bjfRZDFhKRqImISKTsamlvOgkAOmpiwno8RfwnerX1VIH~ZFj5xw--.jpg
//media.inmobalia.com/imgV1/B8vEv5Xh_VThvnEqMx4G0ZxU_YC_pCgmETwWNQKyeMqLb9Afo_WSoi~kcK5mwaepLz96AHEmAzWJQblCNhundhnOIYTFLWoaYU1ViuRir3R83VZQJXvO0FSPYiHam2NK~~Sj~ILiE0V~eYbiheeq~_VbvUowf3Exh~gtIP8Opqym_SH9f_3_1XrjBLEAKis0zx0FO3Ud6Ydyx8Jwl2oatUu369B2UlQTqymuCkjhdQjPQSim5fXrCg1yvWspJwAdyJPfd3FT5SBjEOUIa~PnFnE7IEw~YDHJ_2UJ8xbyhWBbzhBtE~EW5oyKnMk~MzWTCK_TzQ--.jpg
//media.inmobalia.com/imgV1/B8vEv5Xh_VThvnEqMx4G0ZxU_YC_pCgmETwWNQKyeMqLb9Afo_WSoi~kcK5mwaepLz96AHEmAzWJQblCNhundhnOIYTFLWoaYU1ViuRi_CiUZ6IwgWJpirKAdm7g6bpIocCitFTt3G_xIHjrOLsciKClgj7kwzGS1n4CJ3aAkfre5WS23_vbcX3095frcy6~wJe5FIBFPnBo9uAsno9NQvrUcnZhulIVuvdex~AXIcNxbXEe7srC_a1x9TQKD6VEAF2EiEBJIgiP9cR858b9OGJZmVwm8L_odPxqnWvODx1AMgvNY30AChZV2D_hoVli39xZXQ--.jpg
//media.inmobalia.com/imgV1/B8vEv5Xh_VThvnEqMx4G0ZxU_YC_pCgmETwWNQKyeMqLb9Afo_WSoi~kcK5mwaepLz96AHEmAzWJQblCNhundhnOIYTFLWoaYU1ViuRirf69X3lMZyO908IxjfRj3HbLd67MR8L6CQkCdWV44w63j9iqTVIwke9cv49rAIdpVGVkyFwn2yPPlSHARzIuJCLxvrdVfTiUyhhFwZoB20MMD7mekpiISWBihg~oUaVh_CIwpfA8rMjS9AA3evV_EVRO04C3Scwnt_L5lZ070woBEXNaUiyVHjLe0TSvXVenb8PX7qgxnrV5R0V1IFQrpN3PVjCw7g--.jpg
//media.inmobalia.com/imgV1/B8vEv5Xh_VThvnEqMx4G0ZxU_YC_pCgmETwWNQKyeMqLb9Afo_WSoi~kcK5mwaepLz96AHEmAzWJQblCNhundhnOIYTFLWoaYU1ViuRiqS6CafAk5c0OoYY8U2BoT5JeXOiV5P2VK6IhLqwsel4KxVd9aZ0~Io1sjkEU~RQDKUedihXYLfroTcnx_334~1TCbMb4molUESCztfDB9LWVu5O6ry3YZkQ3ZQD6__1YAfSA0QItRR3~ZG~INuiRuL6SfXew9vI9xSxhooSATy4kSoWd3hOCkUl9Q9OVbDK4yRxtHVMN7ea_BZItZt4R5jnIbGvYaA--.jpg
//media.inmobalia.com/imgV1/B8vEv5Xh_VThvnEqMx4G0ZxU_YC_pCgmETwWNQKyeMqLb9Afo_WSoi~kcK5mwaepLz96AHEmAzWJQblCNhundhnOIYTFLWoaYU1ViuRira9aBhrE_mqAicc9qQJGTYSRAWiLJvCfaAYIGjh_BDvDNaTOiQHlsf0g5N1fyjlWaq8bvY_I5IVPpBLMZEMj8tKhO78_6W7KAg1A4NwqI0WPCP2~rIldoY~wOdCmJVJAv9~PPbCWV~YMcVYnroQPCtGsdmYCuOMGeIYAUD0CffbkO5Xa6kHGGHckdnP7Hps7gX0a1K3kp6QM~2ktumHUrqCk47SEFg--.jpg
//media.inmobalia.com/imgV1/B8vEv5Xh_VThvnEqMx4G0ZxU_YC_pCgmETwWNQKyeMqLb9Afo_WSoi~kcK5mwaepLz96AHEmAzWJQblCNhundhnOIYTFLWoaYU1ViuRiodFINwlgx5GgK_iUb5Uc6cEO1Byfx3gScLAIMrUHdkgDpL2dGlcDFgmMQZkVEcUjoauWArziUPbDT3jGJ9m_UcWMAHuic4Vai3Vaq12Gy_IwWLfsr8pUTohBvGZPAgYpzv1I_aUiLIMVYducdBaWbSMEEk1~vzr0490qSOMWhzWBB5d_wE_qo~Pe6Xw6ur84sxOnrFOjrAfO0TWTzurel7KqAA57iQ--.jpg
//media.inmobalia.com/imgV1/B8vEv5Xh_VThvnEqMx4G0ZxU_YC_pCgmETwWNQKyeMqLb9Afo_WSoi~kcK5mwaepLz96AHEmAzWJQblCNhundhnOIYTFLWoaYU1ViuRi~yWXnD0Xxma~7kRs8plyKJk8bsiQ9__pqoQuX4fTi_KkM_ckv9VO_S5vCwQo9wf3lK4oSDaldPfc7qMDWattNxrgR_mGka3055cQfYO9X6HPbMp9z2JypjNs2WcgBPasheawfJo0jQISoosWuruNON~DsmJ9GLQogIdR5izj5aeKzS1enO1Vre7AJXvx2yQxw3y4skwme_Jkmuth5jH0PqMEkqFzfA--.jpg
//media.inmobalia.com/imgV1/B8vEv5Xh_VThvnEqMx4G0ZxU_YC_pCgmETwWNQKyeMqLb9Afo_WSoi~kcK5mwaepLz96AHEmAzWJQblCNhundhnOIYTFLWoaYU1ViuRirAcey4csGqKiz1qrqkPi_t0M1IYf6ng9GKFg78UqMntjS_OnV3Fza76wFw7rDxiC0cJuDzzXsS6lJXX5X_21hm~1iYjIWQf3Ht8IoBCs9rXjyZdGyrsq3Jgt0Qb2ggydtnktX7UkRGFDZ9HipNpjuA1l1q07k0g5XUhhBeKaC9QI7ZWjppFZdGMmgKj1bJv4o8bMA_6Rz2bjZx5PJeX8c51bGSVj9Q--.jpg
//media.inmobalia.com/imgV1/B8vEv5Xh_VThvnEqMx4G0ZxU_YC_pCgmETwWNQKyeMqLb9Afo_WSoi~kcK5mwaepLz96AHEmAzWJQblCNhundhnOIYTFLWoaYU1ViuRi~BWYZTimtgzP0ji6q4Y3TADtbF8OS~QjepmKGtwxCaEOxrco2OrdkDP43fFRlqpWjdfvt0TkhKeB479cwKIE9s7v_q1mlOX~GI63g4iZT~wT4sZy5LSfsT2kVR6l6oBAa_hfyxZLUTEtRIi8nO03xQdekocjpShdLtuzWhcbtU0BM~E2gBw76byRUJrQcrsSDdxPD5y_hlDrhNN6Zliym7dRlRHtxQ--.jpg
//media.inmobalia.com/imgV1/B8vEv5Xh_VThvnEqMx4G0ZxU_YC_pCgmETwWNQKyeMqLb9Afo_WSoi~kcK5mwaepLz96AHEmAzWJQblCNhundhnOIYTFLWoaYU1ViuRiqX6bfi3bo89RXzdbhDlYNaDavqw1JGXgfhj081x3I5rNFe77cr7n7r7PWkqmsb93Tojuh2bSPGb71zXHxZCxNXweHoLi2IOKIWPwr7Ta_d~oEXskDE7J12LXA2JumG7ZQX8jm07sVUfq5YyL2a4JEpQEJ8xXQeSVcx9VI3kp2W1xNKrlHS3Xo6_f83crfU1QIPDjZwIiYZWRqiNod_UadWiFWHLlYA--.jpg
//media.inmobalia.com/imgV1/B8vEv5Xh_VThvnEqMx4G0ZxU_YC_pCgmETwWNQKyeMqLb9Afo_WSoi~kcK5mwaepLz96AHEmAzWJQblCNhundhnOIYTFLWoaYU1ViuRiqk1ovz2m0ZZ0WB~rQUsib69w6J~Tc~qeJuwwX5LZeojUrT3~mqAeyTY2UxfM7LZrdjlocI4DRBBOO9Eg1H7fD4mu5brD3ORHx8apdhClAIUwKySbD80Xj4itYLm3UZ_aLyjsOAwZNcuWojzyomkpSlWan_I_NV5bR2kFJ85A~plLnoCLzvWzTujaUWrgAN33wSAgu425gUh3oIn747Zc9IJFrpkpLw--.jpg
//media.inmobalia.com/imgV1/B8vEv5Xh_VThvnEqMx4G0ZxU_YC_pCgmETwWNQKyeMqLb9Afo_WSoi~kcK5mwaepLz96AHEmAzWJQblCNhundhnOIYTFLWoaYU1ViuRi~XYWdh5mTA~zxVc2MoQAVP6oTZOn5V6SN7InRCGUtr3G0cgnLB_HSWUBnP3E0AZnFnPHzkVVj2ioqGTw9zgFi9GLzPmtizIDzltSXC0bpxF8iZVU3OUDG24s5apiR15VdeGdjgs5EysB3V21xqA2GLpSE8JqIxbtZpsajrMUKQx42zyD~pJGKlzmi9mMmC_Y_Go_Acj7fi1T6tvn8UNB8JDxmuyqDA--.jpg
//media.inmobalia.com/imgV1/B8vEv5Xh_VThvnEqMx4G0ZxU_YC_pCgmETwWNQKyeMqLb9Afo_WSoi~kcK5mwaepLz96AHEmAzWJQblCNhundhnOIYTFLWoaYU1ViuRiqS6A8VBSSTXjcjyH2WIAp4wAkVrEKzk5VAFL07gmrxc1b0T7DHzW9YfusOM8CaGoeiDlpaGMs91AzeB_JVEO6555dXCdavd26RrHXH5sA23oPPBJ_9YR7JWrzG1qJNhT4TTlF_9yLYmj2CcDeJi41RPFLDMEcvhDJXn7Z4~EbhrgS_mFuieDfYc6v1o0O9jyWcWncVKIHsBmuNORaYfg4QFd3NP1wQ--.jpg
//media.inmobalia.com/imgV1/B8vEv5Xh_VThvnEqMx4G0ZxU_YC_pCgmETwWNQKyeMqLb9Afo_WSoi~kcK5mwaepLz96AHEmAzWJQblCNhundhnOIYTFLWoaYU1ViuRi_kl5ULDLCxNNaIoR28UaHOEzPBSeA9hMSIBw2GANq9U8630aKCkFItVWWn7L8lVQ3OTbdbdtZWbCeBib97JYuB1~oZz7DRMbTcVCBC_io9kYghkGnwjsOWsdYzg8P6iH06rX69iRioQz4WckDs6BkK8z06vgc6fEk98Opdg9zu3zT04FbLIqRXN4LGKn_QIiNOXtOIp2H5ZmINFYaPxSQV8qpl7QJg--.jpg
//media.inmobalia.com/imgV1/B8vEv5Xh_VThvnEqMx4G0ZxU_YC_pCgmETwWNQKyeMqLb9Afo_WSoi~kcK5mwaepLz96AHEmAzWJQblCNhundhnOIYTFLWoaYU1ViuRioYKBKMkcO4zGe9WhQb_FNcX1PbiAyin9jrlE9HafMaRaLz7TacK7PU2y1Sh71leqT0NuA8moJCUm_oWx03mm~uSHUHKYzH1i3R8XZDwvnoyWSnp0BWFwGx8KOCO4~kIiuYzvd1E49q9463hNkYJSkIJZxgM_emuOPEqS1S_PXQKQFGdUaFlqOyHpX7r43GCuA3YNHggnqZCHBGXG_~BFVO6zHDrAog--.jpg
//media.inmobalia.com/imgV1/B8vEv5Xh_VThvnEqMx4G0ZxU_YC_pCgmETwWNQKyeMqLb9Afo_WSoi~kcK5mwaepLz96AHEmAzWJQblCNhundhnOIYTFLWoaYU1ViuRi~SBo76xbdp7JaPYGpX6fPVlR8QnQ9HI5~IR3RQ2JTGQZRaq52yxUmJ~AC1ysH7KRU0a7wG8gZQxFoq54mu3sR72ouJuPZmnYhgnBQWomFRe_UDnT~zfaGCPFnnI3njorJasQr_kj3rZWZRqLg9MFHRvkMigc~out9mMtUGnbdPR4Fk77aGg~FCMe5Vq4O8Ib9qc1feOc6TMGmHLGQNFs74G67pvPqg--.jpg
//media.inmobalia.com/imgV1/B8vEv5Xh_VThvnEqMx4G0ZxU_YC_pCgmETwWNQKyeMqLb9Afo_WSoi~kcK5mwaepLz96AHEmAzWJQblCNhundhnOIYTFLWoaYU1ViuRirf_IZP0ROblqZBrbPFNBfpEztlZGMMjaymK1yArDG_Nr43Uyv3kBgQXo8c_oK5GBd0jHe_jjmjJo3LiT2YJu1kiu8FU3Ut9P0US_6JxotEatGjOuesMnG838mgkh911LqUOhk8gqsoeQaI~Pn8mXLSzHEbz3bxbH7Xp9KSChxvtbPxlCQPu9qe9zXtv~nfG7mJ456bj3PUo6Fj3dkoEWbMV55vjdYA--.jpg
//media.inmobalia.com/imgV1/B8vEv5Xh_VThvnEqMx4G0ZxU_YC_pCgmETwWNQKyeMqLb9Afo_WSoi~kcK5mwaepLz96AHEmAzWJQblCNhundhnOIYTFLWoaYU1ViuRirAFira949sOBBQewm5y9GHNzFADoqHEbWEg4Y~Pf1ocR~VNlkxVPPjHoj8MX7dvucOa66T4tCi7xCGxCyJOfsKMJXWBX4xegd_YsLiBvBf~T8Kz1bPHIBTYxl0RAMU9O0LG21tndbg0nDUODPAYt6SXg8pJ4aN4UZHKsSTMJa5A2GtoflrjqTT9jucfWdmg5qnwxikw~Y~ILOBy_FfaMOGQmVeY8zQ--.jpg
//media.inmobalia.com/imgV1/B8vEv5Xh_VThvnEqMx4G0ZxU_YC_pCgmETwWNQKyeMqLb9Afo_WSoi~kcK5mwaepLz96AHEmAzWJQblCNhundhnOIYTFLWoaYU1ViuRirAYdY87sueFFrvcx78wBObCxjtkfTFEjLKzV8P46r7bWvszBSuiyP1KWKZv5ktxuez_HcdzbLGK9_k~PALYSga3nIJsrsze3Q3ycp3eaFjEeDsiSwrFi6oSKwpAKZnB8bSLE07e0jaHPekXeT_hS4Q3y6ZTwVfSK1cZ4VrbJqffTrH98Utv9rGWi6Yx9h3cPg6skSW5kzjXAs3wy~v3g1qKbZoHnpg--.jpg
//media.inmobalia.com/imgV1/B8vEv5Xh_VThvnEqMx4G0ZxU_YC_pCgmETwWNQKyeMqLb9Afo_WSoi~kcK5mwaepLz96AHEmAzWJQblCNhundhnOIYTFLWoaYU1ViuRioNGY~ZdVsJZE_0BetT0MfLs874WcvZloZ3SHCqg5Ick~xmTqA7cdcY29bIeaUAEt7IwqqXAJ_53cOZyA1GFQz0Y4BpIEf_jgL8FTdpuB13DPajG9IpvspuF4mNB02FhLRYVPuSQ4bCe0mG6lNqDWBqFoUwSG8Skk0I9NH8whkpSuc_V2BEJStoE5A1mi3V4WXEEpO0seEI4yhhiDk9RFhhM67GIhlQ--.jpg
//media.inmobalia.com/imgV1/B8vEv5Xh_VThvnEqMx4G0ZxU_YC_pCgmETwWNQKyeMqLb9Afo_WSoi~kcK5mwaepLz96AHEmAzWJQblCNhundhnOIYTFLWoaYU1ViuRioIpIuTM07g0oxfha3WWEbU~SzbdqwiGN95i2gWQpfnOTmQ2uye9vBn81Imp9DxHPhBH4v75pTKkc5Lq4bKj5igPGeulaPHKsSULeoqYRqmX7iMQ_UYpcBsH_~PWqSPfrDQVdxY2tka3kBhLYUKHsg4qmndsF0pRXA3mZVKb6TX7CnDvj5WT~aV4Ek20GgXUmB2zE2klKbVXzIouT_CCx9ZpBTfuQBQ--.jpg
//media.inmobalia.com/imgV1/B8vEv5Xh_VThvnEqMx4G0ZxU_YC_pCgmETwWNQKyeMqLb9Afo_WSoi~kcK5mwaepLz96AHEmAzWJQblCNhundhnOIYTFLWoaYU1ViuRiqBwgsssNDiQfNHws5QJro6uGo_~AGI~nRSnJsOYqyxKWCEarvCpV5KTgDLuf_~WL3x7tHFZbIoq~RlgrJM6LsxDi8aVCRinhKtw7C_vk2IcIZ2f7RSQPfgFY114g24DkxjQhNxhtN9h9xO5PGErLw0Y88yByT6dx0uX0Sr2d6~GDnW7NiCVmWMEemkE~9D0DJXl7NnJJlxmiIIKEJpLCpiwoLWSPwA--.jpg
//media.inmobalia.com/imgV1/B8vEv5Xh_VThvnEqMx4G0ZxU_YC_pCgmETwWNQKyeMqLb9Afo_WSoi~kcK5mwaepLz96AHEmAzWJQblCNhundhnOIYTFLWoaYU1ViuRirfsx4cVgrGfI2De0mRl~NmkGNT11Nx7z6jdF4ZwzIrU_4HBVLPKsWzU3q2jyE1QnIuVy3pHL6gc5ZsZ17hIeErPHyWW7tIGYq0~Pz0X4xsM1h0VUcxy6olxVVMorXefVEkRNHizeUSDTpoRG6TqjtVu1RE4f0r06TcMTMXgx1yOxFMmsIYng2aqM~fmEg6twQ2OWdqP66EMJmd7xBHMjoPgyZLOnVA--.jpg
//media.inmobalia.com/imgV1/B8vEv5Xh_VThvnEqMx4G0ZxU_YC_pCgmETwWNQKyeMqLb9Afo_WSoi~kcK5mwaepLz96AHEmAzWJQblCNhundhnOIYTFLWoaYU1ViuRi~3XkR2XMFVR0P_EUM6iHSp_xyIx5yeBI4Jc2BLZ4eFT74Oek3kudVuAJGpDr99GftALuWKwIBpEBmNK42yYqH8UnSnQWQz6BoZyG3u23Q4A85_K1BBrpx3Z6Wz82lwpnCE96ClSPlkmtU7RZXWecjvZckHmt1uwrSI5GXVQwRL9A9H3~Uybvq9P8SE_WD8sAp_gEG1GO5ag0f_yGhTj07LPw8DKKhA--.jpg
Los Flamingos, Benahavis
Villa
5.500.000 €
Front line golf villa in Los Flamingos Golf, Benahavis
Front line golf villa with stunning panoramic sea views in Los Flamingos, halfway between the cities of Marbella and Estepona.
Through a beautiful cobbled road we arrive at the front door of the house. The property is distributed on three levels. On the main floor there is a guest toilet, a large suite with direct access to the gardens of the house, kitchen with dining area and a beautiful living room with large windows and double height ceilings from which we access the gardens of the house and the pool.
On the upper floor there is a bedroom en-suite and the master suite with a beautiful dressing room, a bathroom with shower and separate bathtub and a private terrace with stunning panoramic views of the golf course, the coast and the sea.
On the lower level of the house, in the basement there is a laundry room (connected to the kitchen), two guest suites with a beautiful English patio that provides natural light, a guest toilet, a staff apartment and a large game room.
Outside the house there is a beautiful infinity pool with spectacular panoramic views and several relaxation areas.
Outside parking for several vehicles.
Light, wonderful views and high quality interiors are the hallmarks of this magnificent property.
REFERENCE

208-01503P

bedrooms

6

bathrooms

6
built

1.186m²

plot

2.109m²
Video Villa
Video of Benahavis Area
similar properties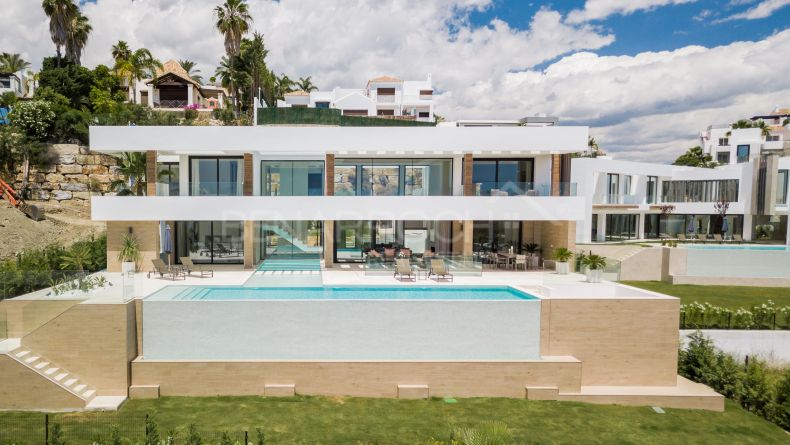 2.900.000 €

reduced from 3.250.000 €
Contemporary style villa in Benahavis, in Capanes Sur, near urbanization La Alqueria, located in a cul de sac in a community with ...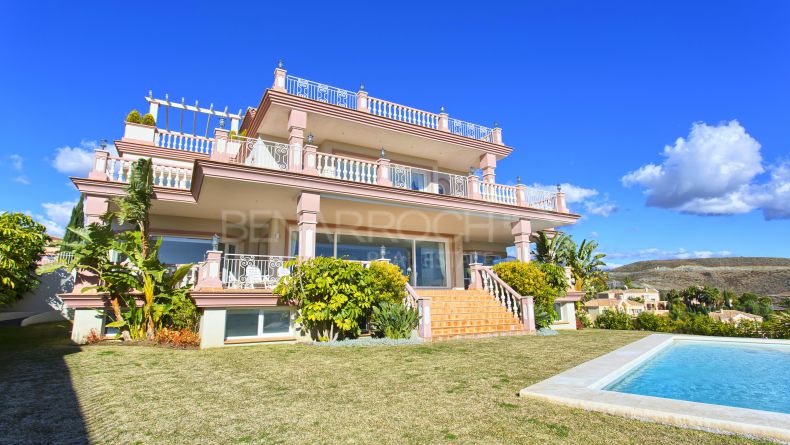 3.250.000 €
Spacious villa of classic design located in the gated urbanization of Los Flamingos Golf, in Benahavis, very close to the Villa ...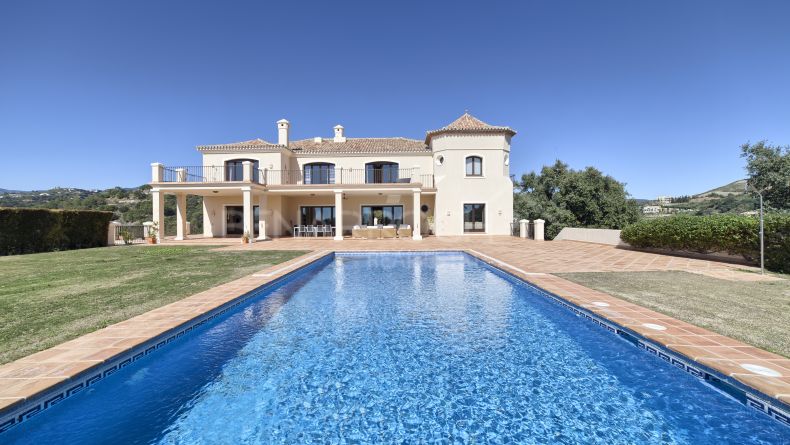 3.700.000 €

reduced from 3.995.000 €
Property located in the exclusive urbanization Marbella Club Golf Resort.The property has an extensive south-facing and very ...