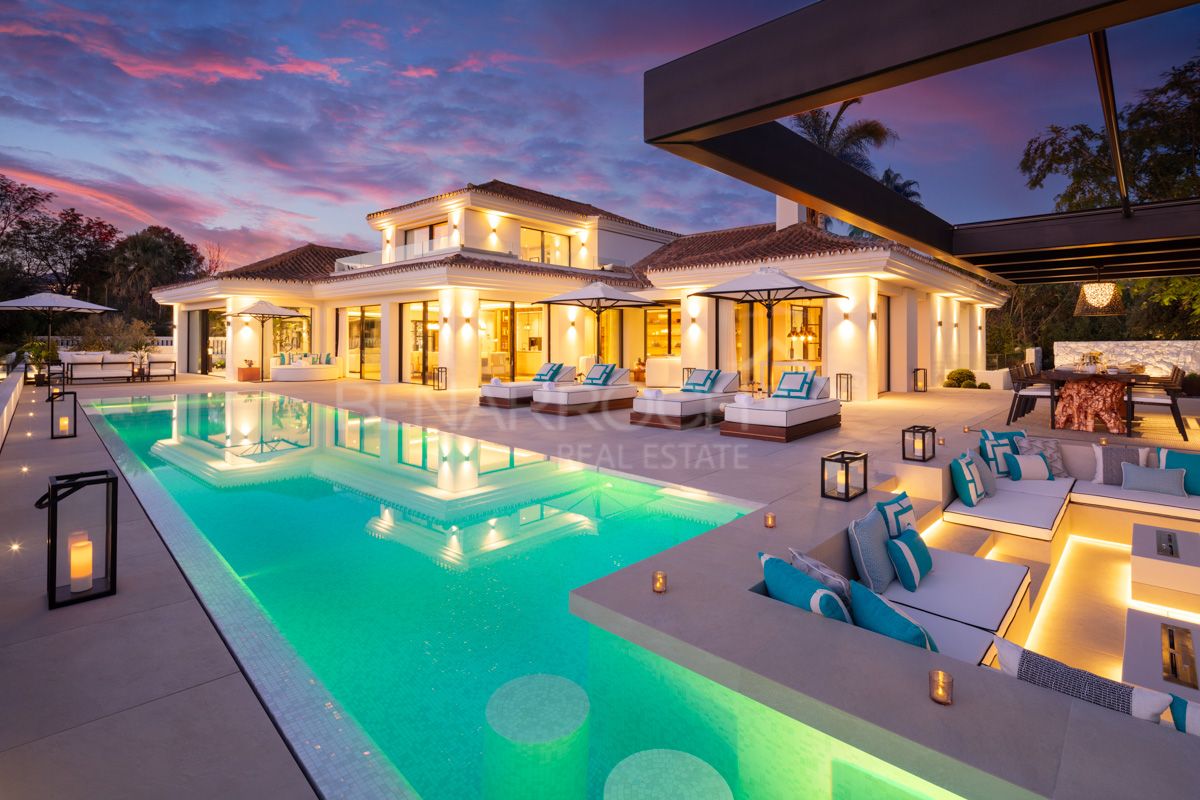 //media.inmobalia.com/imgV1/B8vEv5Xh_VThvnEqMx4G0ZxU_YC_pCgmETwWNQKyeMqLb9Afo_WSoi~kcK5mwaepLz96AHEmAzWJQblCNhundhnOIYTFLWoaYUwqtONTdkE_QI1DiVeW5Cg75WRZ7rNxncww8XzMxggkX83t_ntdEr4jp3iHegmhtOkW57FGtObYZfTWZnP9TRzK8dp4FM76ww_t8pLuz50w1iLfEQnEVwE3qWvoLdwI8e0ogYzCsUaxlTQIlAb5a8hrlNkNDStf6YwFQLGvkP2Y8VmHRagkCqDQSk2r0wdMmTSSp2JMjI_ED3qJiS4Fek64JvVxCli2BOp~7Q--.jpg
//media.inmobalia.com/imgV1/B8vEv5Xh_VThvnEqMx4G0ZxU_YC_pCgmETwWNQKyeMqLb9Afo_WSoi~kcK5mwaepLz96AHEmAzWJQblCNhundhnOIYTFLWoaYUwqtONTJiX84JGiabNL_Ez~c7DHUTxHxMmuMU7PlBHVEyGt7mqZ8KhAJiqJCW3JvFHej2hioh6nUhs7BP81A5vHY02L4SDRBB89kV8WVaLRUzIPPcaKJX0eeY~svIYee7ztkS~JndsH1pj02qxri65vUkfU7W7k_cmUMT70DBNGPNjS3NPzGIzlJTa_aPNghAw6hWiTH_3f1uo4o2dLBdZ7LIV_fEfwuGwmPg--.jpg
//media.inmobalia.com/imgV1/B8vEv5Xh_VThvnEqMx4G0ZxU_YC_pCgmETwWNQKyeMqLb9Afo_WSoi~kcK5mwaepLz96AHEmAzWJQblCNhundhnOIYTFLWoaYUwqtONTKHSiKCi_jgRfvgta~mhjbyZNjmtTWmPpiNfjGhFu9gsmH84SlAjuIrAbbT4PDs2RTQAj8LCl60huqnmnGEsob2n_k2rqsFRl4NZ_ZyBp6h09IavtmY0OK1P7aqhEwg6z_AaDxX6wSKx1jf3yfJHNXasVBlFw7zHtxj1WxcPKUVs7YZjs9NM5rKMwW5BDtiihtp1akT0PxWcdORrPWhlaTkLHn8APWA--.jpg
//media.inmobalia.com/imgV1/B8vEv5Xh_VThvnEqMx4G0ZxU_YC_pCgmETwWNQKyeMqLb9Afo_WSoi~kcK5mwaepLz96AHEmAzWJQblCNhundhnOIYTFLWoaYUwqtONTKC~nS25Lns5KtwmkP~9Ew_rekLO00bk23LoNcx8kJK607zoB9JMR1sS6vJsHm9mc8~isGoguXQMT_K~ILOmDZCw6vh0andQVve7E6J0C9xIBQ9NGYZwg5BS6gyPcHsFKf771Kf4fJjJR9te6JLc80Boe8ynVPwscpO8Lzruilf7DgXo_LT5rifCuQJf6D9UIjOF5tufh1BFaeGSx3fRZu1cDE4MdSg--.jpg
//media.inmobalia.com/imgV1/B8vEv5Xh_VThvnEqMx4G0ZxU_YC_pCgmETwWNQKyeMqLb9Afo_WSoi~kcK5mwaepLz96AHEmAzWJQblCNhundhnOIYTFLWoaYUwqtONTJncLjgpUKo3D~igV0hz6b6Iv0I0yfFdy6bWI3NfjjgYbqzk_5rmtckaPoeHq6qHuXfld~I7OV1zEC8isOQrpvnpjbhj_~hfKaORTkhxZn1j_Hu3Sqhs5zoXqoQx7P73ck9EkxiEsrgPf2w49C549xY5hqtpctE7At8_Vgont2aDzHcsTM8Y2CrUS33WEOMJquHyS75LBw06DHjN6n79K4dVIXgM~1g--.jpg
//media.inmobalia.com/imgV1/B8vEv5Xh_VThvnEqMx4G0ZxU_YC_pCgmETwWNQKyeMqLb9Afo_WSoi~kcK5mwaepLz96AHEmAzWJQblCNhundhnOIYTFLWoaYUwqtONTJ47UiqYCr0Px5574w6M6EQHKy1I8Tg4zNFU7JXGZrtn7xWiSxjJisdbRfcYCxlYaoNs_VxFH_UvCVSD6Yk3AtgNNXU9B4H8mJikiwZ_nG4oHUDT6pPNkc0C35q5zsON3qsGHfc5x8UT6EtISKSakrf6AIYrDbwYlXIWBm99QJUhreYRE9Bv4UeXXuStuHHiPaAPEICUs_U877s8pShwB~qURV0CIqQ--.jpg
//media.inmobalia.com/imgV1/B8vEv5Xh_VThvnEqMx4G0ZxU_YC_pCgmETwWNQKyeMqLb9Afo_WSoi~kcK5mwaepLz96AHEmAzWJQblCNhundhnOIYTFLWoaYUwqtONTI9ADmoVJUBWjH5oj1TM7Ohf5rztn8LIdXG5mR6jyWTiaYxYre0~KGYZYuhdp2uqGDZnvFKTVyyofeL7JQDPYAHPGF~T1EA16OVbeCn~WijwrHATD1zkIYWhdn5DxpQWLFDatHHyw9cJuQLEKE7z_QbTEZGcDvj~AXJCoCmey_9l_qkM~fWUowlqS_d32ihat5w50pbCRZvb3QqUfh201KXM9lQFwZg--.jpg
//media.inmobalia.com/imgV1/B8vEv5Xh_VThvnEqMx4G0ZxU_YC_pCgmETwWNQKyeMqLb9Afo_WSoi~kcK5mwaepLz96AHEmAzWJQblCNhundhnOIYTFLWoaYUwqtONTdhWU57MnS_IYpAF9VbeULuqSdgI8pmAxwz9heUB_uL0svA~uLTrJAQFqV21hKBbPinorc72uD42zxT32Whe1So8vodZFQG_IKTBdKsUY4tTzwwO6y6w50vntof5uZPBhWcGh2CfdmjYrWUZWyrLi_~pRUOVdW_~5v7jxe29J2kxMIU3u1QOTLrHSlV7fMXZheKXyCDZiqXFcDP49miUK4GNby25Ygw--.jpg
//media.inmobalia.com/imgV1/B8vEv5Xh_VThvnEqMx4G0ZxU_YC_pCgmETwWNQKyeMqLb9Afo_WSoi~kcK5mwaepLz96AHEmAzWJQblCNhundhnOIYTFLWoaYUwqtONTJeL~MJi2KbTlwVaOpAstpkN~EZowEo8vsdjY3SHWsLBgIQjYobZ6fG7MQ4icvputibrsYjxMXM4DD2GLVkM52fbLjGndgfwbeHG1mcZog3uNO54zTtP48T0GbDMdcG9kHIxojD5Bl~Z4cpFUgECC83Grldbk3tp~79n1vc0tabH2el3prmWOFAZ0l9TzV6suG6pBaxRZZ1Zt31bI~umxJ1tMFr52hg--.jpg
//media.inmobalia.com/imgV1/B8vEv5Xh_VThvnEqMx4G0ZxU_YC_pCgmETwWNQKyeMqLb9Afo_WSoi~kcK5mwaepLz96AHEmAzWJQblCNhundhnOIYTFLWoaYUwqtONTKUpg5SAoWXMWU6kb8hDg2rY4NPLrlElt9HW4CzwEW6hkdrZJIC4qUkDg5j2g3DSOIZYtaSSSfhf1FoYgN_4DjXu1CuX8NJUBAigcWhwYWdgnjXh3CTFyLMDkt1hMKhcsVU2iNNGjzt4oCK_pH3DHumZlGgwfX2HD9NmpDHAnCJeEIFACwxQePR_8Zg9NJ4w5Zw1~RqwHYiolvXWbczJ322EbL~P5fg--.jpg
//media.inmobalia.com/imgV1/B8vEv5Xh_VThvnEqMx4G0ZxU_YC_pCgmETwWNQKyeMqLb9Afo_WSoi~kcK5mwaepLz96AHEmAzWJQblCNhundhnOIYTFLWoaYUwqtONTKHaMIAYbmZK7BTTNEtzziZahyHNLxWWNg2ZyjnGs4JwKxwLVDo8sKUHkB3guKn7QCRVnv0z4ZeMNY0JBPTPPuP6taQSADvacthWi_ImNkpjlrZR7~ynSdyQiQ9cLWfKDG2u6qSl9Aixj2fVc~bBN_n5OLcWU4nr5RZHsxIeOWhV2HVt7IufzoADTDFtyOjKBfX3EtnasvsyFb3lNdLGm1uwyGQYipA--.jpg
//media.inmobalia.com/imgV1/B8vEv5Xh_VThvnEqMx4G0ZxU_YC_pCgmETwWNQKyeMqLb9Afo_WSoi~kcK5mwaepLz96AHEmAzWJQblCNhundhnOIYTFLWoaYUwqtONTIso9JlhcsUE4OYLLoYzrmFsZpo05B0PN4YJ3qgHt_qlc8PGOu_c4XtxvlpHBKLRk0YxUDbMNhckGSAbePy49orjPkBsZPNIkaNmRtrsKUDlwNe39gtQY48YglZaRydo7W7Md~_oAclO5iq2JVaRvVyOgMRVLfp7NM7bzF4MEIOWrSbfgUPPDnGcSHXsTXY4GsCRVfK8zubaQ0Cq~j2X~KyQBm70kMQ--.jpg
//media.inmobalia.com/imgV1/B8vEv5Xh_VThvnEqMx4G0ZxU_YC_pCgmETwWNQKyeMqLb9Afo_WSoi~kcK5mwaepLz96AHEmAzWJQblCNhundhnOIYTFLWoaYUwqtONTJOSnt1hMwgYUDQV2CqEm2nW2MVIbyUNbKLF3yM1c7kcL4X9ZT8gxnRnok~yBKOXvIBW44GPXUJhEKEczzkMO1kaN0cxZExYckRB_JwE5S~M2BNFP397cd3DOBkNPlK4DIRVlD_tUwl82dPomXl4SCpkLlBxnlp4OZYcqfGCliwtxwnpOLPDSUCSUvlAdYo1WadHSTxHcPUJpSir8VUIxwm4u7Juw_A--.jpg
//media.inmobalia.com/imgV1/B8vEv5Xh_VThvnEqMx4G0ZxU_YC_pCgmETwWNQKyeMqLb9Afo_WSoi~kcK5mwaepLz96AHEmAzWJQblCNhundhnOIYTFLWoaYUwqtONTIUBx0oIGBDEZ4FsisfM87CFsE_OdKTC7Y_5ZqSKR7MiJFviRTuw06CT_BahKAHzd32~jUsSc3w5ybYx95sl7YPI5u1p7lCPkPAGIThY_UHhIpWkz36fLXakQ9Usg9_uYUah7wAWCMJUC1bFr8ze15G1z212an2B8gPcllfF124NNkFMgWLdDrjR2Vb9i~470U60mPhZ~K0mb_ucIqIrO0nRi5Ap3Aw--.jpg
//media.inmobalia.com/imgV1/B8vEv5Xh_VThvnEqMx4G0ZxU_YC_pCgmETwWNQKyeMqLb9Afo_WSoi~kcK5mwaepLz96AHEmAzWJQblCNhundhnOIYTFLWoaYUwqtONTdaa7bMgcBnwp2bdDsMvgNjSUF6x~dWtH0hiON1i5m9KIhu6aeup0sxeJwUoXITKPw8BeCrEs5OX9b4LnQ6p0dVyaPQL3iQxNi12zw~xHyT7ss6Brz9ERvKDhTp~nMrMW9zH4Veef5EaFn4Iv5bNfrs~5TRHDyfXVwqEaoPhnB7m7EAC7Q6hpNtpnDl00oD~m~HUXpOQP5l5E73cMxWKAdgOIS4v9UQ--.jpg
//media.inmobalia.com/imgV1/B8vEv5Xh_VThvnEqMx4G0ZxU_YC_pCgmETwWNQKyeMqLb9Afo_WSoi~kcK5mwaepLz96AHEmAzWJQblCNhundhnOIYTFLWoaYUwqtONTIIXreU74gMPzaM27pRec6~c_28GLhPL7Oweg0gMHeYMvYS_gE33n1uwaaS6~Geg3HDfGcMkfi7TBrZrma8nYznzjBuHFAevTZrA3H3qzxjA8WhJjNklFY8mriJdMsqN89H62Zkp4tVMko_U7ETwqos1q0Gc0UBR7QgZg~bqv2q4jTdNJ6i1vado5vMln~6ytIao6pCFg_6udAD_fpX6gmgs~MfJkcQ--.jpg
//media.inmobalia.com/imgV1/B8vEv5Xh_VThvnEqMx4G0ZxU_YC_pCgmETwWNQKyeMqLb9Afo_WSoi~kcK5mwaepLz96AHEmAzWJQblCNhundhnOIYTFLWoaYUwqtONTJiTjTZZOqearxMUrMFMnem4KFtl398WUh5NXeMUD5DxnsjR5abRChLiUSA3Sw8CW~ciB1oC9Cva6lduvGgA2zNOTfDuOoiZgvQ9hyOPbJuNjVNy7zkSQWNjIHI2QMhQD8Ekwe0sJ7OoOE7pqI4~tTXdbbFL9LDHST_v2rLzhEQIyaXxrS365RGVqlU_BAKsccEPvnMG1MFmTPEkh0ZNXOF9oAAJViw--.jpg
//media.inmobalia.com/imgV1/B8vEv5Xh_VThvnEqMx4G0ZxU_YC_pCgmETwWNQKyeMqLb9Afo_WSoi~kcK5mwaepLz96AHEmAzWJQblCNhundhnOIYTFLWoaYUwqtONTJeTYkCyRhah_usdKXXbgNYGUARvoNEv8BGDGff5kzvj_CHen7T6quaX2mPGaET7FHl9hg72Bx~E~0atSGVIH3Ylsr9nyEEgOV1dPSrPRYctPzVf0F~cQ_ztGpc1pbFBMGtotQXl7iW00vEM_Aj~~qdhYEPRj57IQ~lDrJUjBdtqwh7RsNd71exr5Eltc9TtzsQ_Il_30wMJTZHi1hhPxldkts0M80Q--.jpg
//media.inmobalia.com/imgV1/B8vEv5Xh_VThvnEqMx4G0ZxU_YC_pCgmETwWNQKyeMqLb9Afo_WSoi~kcK5mwaepLz96AHEmAzWJQblCNhundhnOIYTFLWoaYUwqtONTJ9urMv2B3ByEUJs0sIVDY0l5Snnpu7LgQMbjNVkQh6HsyFyDgCm0lS7P6e0R5xBbI~BgeZ1NZnT9HA~ForMP5Yc4wkmeOpjtdqnauLM~L6nr1A597592LbOUuVjwq8xT_W7DQ_WidyxKtRJo3LoPJ6swSQpbS8ZtU1mLmTTXwLwiCK7ZwaCzhJt1gmSnEaKMCWDIcgwGJcqYV5YkmhZmPpp3a3Bv5A--.jpg
//media.inmobalia.com/imgV1/B8vEv5Xh_VThvnEqMx4G0ZxU_YC_pCgmETwWNQKyeMqLb9Afo_WSoi~kcK5mwaepLz96AHEmAzWJQblCNhundhnOIYTFLWoaYUwqtONTc~K~wGyJyYRJbFVCp5gpGXCpfN_5rS3YIn9hfUQPuO41a_sTcbCEc2aiejbT~nJX~oG8_Q~B_124wztsVGvju0pDgIuY3rCqNsT8CC9vW6mWk~dP9MXLXNh_1~ftwW3UQHhsZRq9mXL1_OMmAb6T3rOXOXU_25B41oO~SoRviwRTrzZqscCRu6wzn21t1p1q4SSh9LI~sByqTsPKAwA09kcyY6PKmw--.jpg
//media.inmobalia.com/imgV1/B8vEv5Xh_VThvnEqMx4G0ZxU_YC_pCgmETwWNQKyeMqLb9Afo_WSoi~kcK5mwaepLz96AHEmAzWJQblCNhundhnOIYTFLWoaYUwqtONTc~WI4ZbK5ZTJ9ZpI6MOwxDb6R8f4UTGw3UU~N_WMKq3g7KBEyiFpVUhvSH~uEH_ms5xSqzoGfiI8PnXTCkovK~T1k4dkNUn_5d~q1k36GnJ91z4APPFVKKki~FSBofwtwYTQQiNRR62HYP9RSEx1ym6VJUjXWEHATOwlUM7akKrsJ4nHZYWu8Q35MshssfDyZCD3CKF73PTjq7Rw4HBMYxZEAVcSow--.jpg
//media.inmobalia.com/imgV1/B8vEv5Xh_VThvnEqMx4G0ZxU_YC_pCgmETwWNQKyeMqLb9Afo_WSoi~kcK5mwaepLz96AHEmAzWJQblCNhundhnOIYTFLWoaYUwqtONTIIH8QB~uJ6~MDXo_X02mxcXE_kplqxU4pvhfTHNM6g3nR5PGKU_ci6AB511mCk922ouQvloaWOj6ZlwdcG7QRY6s4eYdYBX5UHDj~ER9XHctok85oJp1e8L5WGbaIhe7fcmRM3DT68DwJSRLuk2BP4sQkLdgljGKrk6Iq2R6F4V4kHJlGF34S0_1IIOFoJ4ymgV8bU0DuiVeEXadn12~n8TMGWCxQA--.jpg
//media.inmobalia.com/imgV1/B8vEv5Xh_VThvnEqMx4G0ZxU_YC_pCgmETwWNQKyeMqLb9Afo_WSoi~kcK5mwaepLz96AHEmAzWJQblCNhundhnOIYTFLWoaYUwqtONTJ43fah3AEP~HttUu5U5wYRy_8KRfoAaQghs73a0csVyETyk_Ou30l_T1ObS_H~4uo4mrifVc~QbDsF0Rk8mwmAX9l0fqeypxdwNnLU_g4SRIp8CCjavJQ_CJQVOWWpZxE3UKjDKb9BnsXXxUyCZ7kVxOmy_n2muvDg7jy5gHksVmMDdg6o67XElJDAo9ZyiNAq5Tv~IGoTVv18yzSip8Tr6cWRdjtQ--.jpg
//media.inmobalia.com/imgV1/B8vEv5Xh_VThvnEqMx4G0ZxU_YC_pCgmETwWNQKyeMqLb9Afo_WSoi~kcK5mwaepLz96AHEmAzWJQblCNhundhnOIYTFLWoaYUwqtONTc6SmV1Sr9~bvyuwYnbeIiy7NWG4TSA92eqj_TRqbK7xbJzlhJTr06KaUfHsX5UgPOPNUI6EAxu7G9h3kE9u6eO3ioMq8obpnrKv60HpWscvjMr138YxXPoMrCwPhsddqBJMWTrAhQ7J0wOFw04d5HXt__BSK7OJQFH4mLV0lPG_qLiDxYnlgCZGtc07KHw5DNjjczFv9MCqS7Lnkda4HE_fN2o3DnQ--.jpg
//media.inmobalia.com/imgV1/B8vEv5Xh_VThvnEqMx4G0ZxU_YC_pCgmETwWNQKyeMqLb9Afo_WSoi~kcK5mwaepLz96AHEmAzWJQblCNhundhnOIYTFLWoaYUwqtONTJeSOp3~IRFMKxy7P91MXbcuoAnKnG~142lWbRkfud9~SycXYiq7lEuM2Nd2Lnle2VVGWootnRazAfDkuDKmKc2JxuogYZqATeAso6gQjnroYj0z4nck~76iJBc1JQ3AXgzsauaX_yWhLX0i5JeBSbSxvbKnEBRWe2OeJ3oKSG4JX~NFLBa3hHSuKvUm~JyYEFFqkPwAfx~sYJPOT_7IPqQieomm3pA--.jpg
//media.inmobalia.com/imgV1/B8vEv5Xh_VThvnEqMx4G0ZxU_YC_pCgmETwWNQKyeMqLb9Afo_WSoi~kcK5mwaepLz96AHEmAzWJQblCNhundhnOIYTFLWoaYUwqtONTI9TqRm6aIaPKvpPP1BOGo5wU5~7igILcHzUUwYep04tbBlGL~yysIudUmbxcrQRX5zkDxANEjkUPSKCiO5aO_AnCEqPHvYb5lnHFC9wIsTtp3Oy8Cl84PlOUPg8_LXGtA_3u1ZY2v52JOhjzCta6UjGpG_QylftCFbYK2a1wcJeUj64ghX5p0aM3HQJ00Ik3Eh~nU0RgpnUrEKZqgEF3q_4MNOcaMQ--.jpg
//media.inmobalia.com/imgV1/B8vEv5Xh_VThvnEqMx4G0ZxU_YC_pCgmETwWNQKyeMqLb9Afo_WSoi~kcK5mwaepLz96AHEmAzWJQblCNhundhnOIYTFLWoaYUwqtONTI9Gz~AtPQxwXrxvpV5cCnN_po5TfuiF3Xv~65ShJrlbFW~mwAXrJbrsj9_SacFv1c0HWUM3GlV3LS9gcNfZaPleEMn1JGn~QZMxcVI1SYySNmO6kwIywGTrGaF5ofQRPh4u75snFxbvuNV4JmVM1Fo_x9ssunjkl6xiLEt7~6Wj4FNYaD~k0innAFfWdN4O1dxXwh0JTaRwzIS~_OJ8tcUwjRee6pA--.jpg
//media.inmobalia.com/imgV1/B8vEv5Xh_VThvnEqMx4G0ZxU_YC_pCgmETwWNQKyeMqLb9Afo_WSoi~kcK5mwaepLz96AHEmAzWJQblCNhundhnOIYTFLWoaYUwqtONTJOGzX4oI1sNVd0wFHCvOPG8pNAtqKyveRW1j2gPOuZhefrNiB0nUU6u7izBsq5okJGgGOtAyR0Q4WLyTdBq4RUdO4ttd220QqJ4oDulMUyD32k0Jf2cuUj4dBxpmIcZhYGURlsTZBdHXTYfHyNI2so~KqFvSelqELg24j_afu2hIZVWftrybPTUC1y7Zl9che6808Eqdy670ZNZG8Thnm1YOSCoXKQ--.jpg
Las Brisas Country Club, Nueva Andalucia
Villa
SOLD
Front line golf villa in Las Brisas, Nueva Andalucia
Recently fully renovated villa situated on the front line of golf in Las Brisas, Nueva Andalucia, just a few minutes from Puerto Banus.
The villa, with a southwest orientation, is located in a private cul de sac in the prestigious area next to the golf course.
It is located on a plot of 1.469 square meters and has 505 square meters built on two floors. On the main floor there is an entrance hall, guest toilet, cloakroom, dining room, lounge, open plan fully equipped kitchen, four bedrooms en-suite, TV and games room and outside in front of the pool, large terraces with BBQ area.
The upper floor has been completely dedicated into a master bedroom en-suite with dressing room and private terrace.
The villa enjoys a modern interior design and is equipped with air conditioning, underfloor heating throughout the house, alarm system, video intercom, fireplace, satellite TV and double glazing.
An elegant renovated villa with high qualities in a privileged location.
REFERENCE

208-01494P

bedrooms

5

bathrooms

5
built

505m²

plot

1.469m²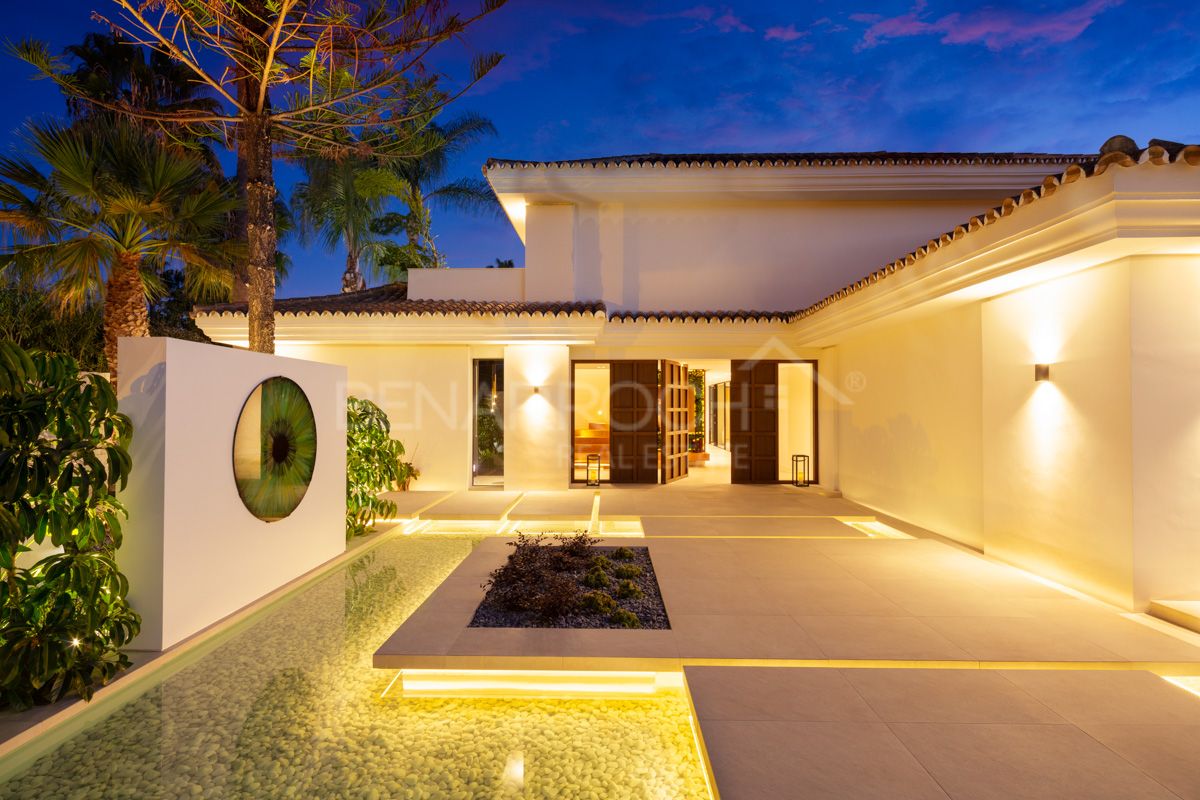 Video Villa
Video of Nueva Andalucia Area
similar properties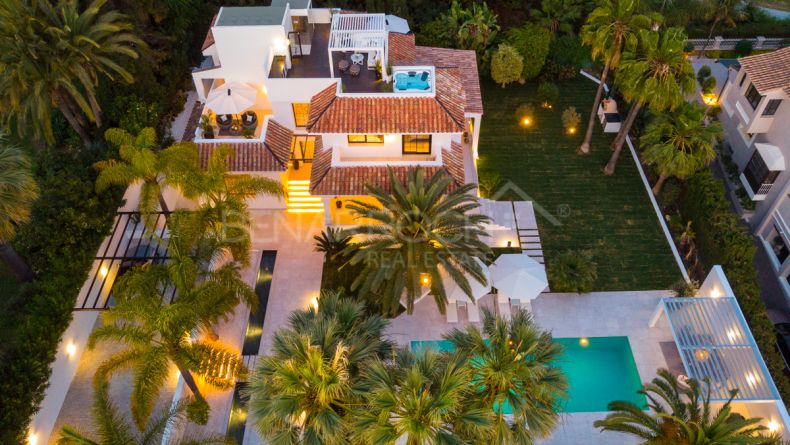 2.995.000 €
Villa situated on the first line of golf in Los Naranjos, Nueva Andalucia, recently renovated and with a contemporary interior ...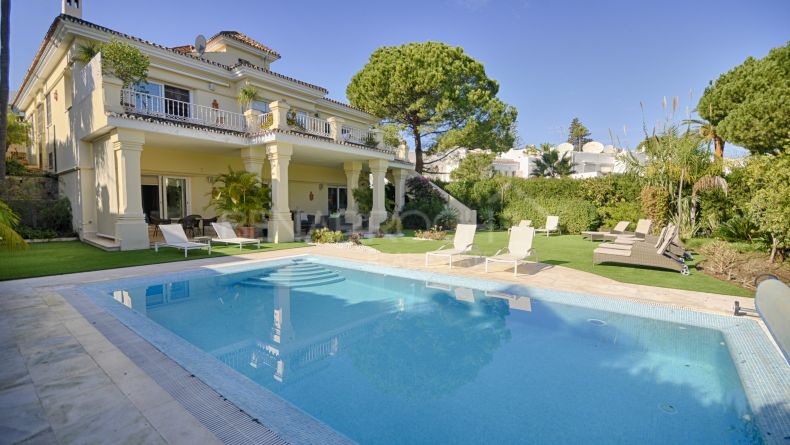 2.650.000 €

reduced from 2.950.000 €
Elegant villa in classic style on the first line of Aloha Golf.The property is distributed in two levels. On the main floor, ...
8.995.000 €
Magnificent villa of modern design with a timeless touch located in Nueva Andalucia, Urbanizacion La Cerquilla, a short distance ...