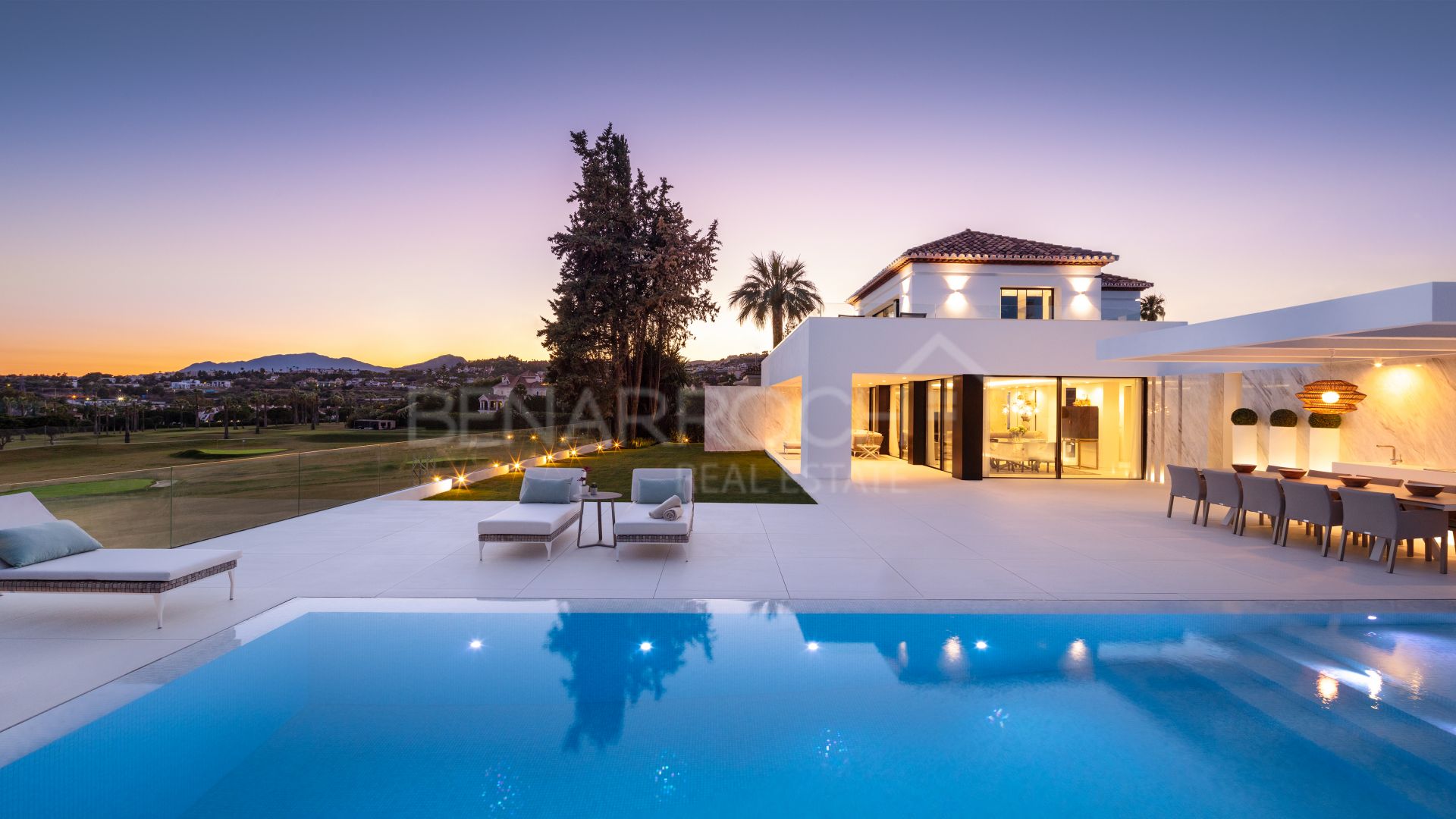 //media.inmobalia.com/imgV1/B8vEv5Xh_VThvnEqMx4G0ZxU_YC_pCgmETwWNQKyeMqLb9Afo_WSoi~kcK5mwaepLz96AHEmAzWJQblCNhundhnOIYTFLWoaYUwjoSpXQ0Bxg8hiwQU0qWt2Zaut5ECCWOvyW1zJzNyoxcyRhQJ39QA2lfYE~gq~MZPanZbLxGTXQd2mywXu8GtYWuFwH_hyRHVfDCSeuR9wkE1BokqFBfm7v4FhCV0j_C9gaIaHnqCCuakRS0tEsx0RNC1RjxAN0UQO9oJ52BUekdfxa3Mb6BY1042mIXBNFKzyYAXLml3GF_R4ZYnPlR6~VddV0XhAapfbSw--.jpg
//media.inmobalia.com/imgV1/B8vEv5Xh_VThvnEqMx4G0ZxU_YC_pCgmETwWNQKyeMqLb9Afo_WSoi~kcK5mwaepLz96AHEmAzWJQblCNhundhnOIYTFLWoaYUwjoSpXFyet8SY8ckYrW0t3oQ94fQGMkE4dnVWc_laViLzNUJ_lFBUKrrRtFWBwc9p8iV4XwarW~nZH1jmhDpKX1vlNqZyjmRg5ycI2SviuPjAWLl6yezSL5wk3lNb4lTdQmGJBXC6WSC~CC8vqJS0rEzGVRbkU2xzXUbnRHEIXFeMSVBjmAhOc5nloc_2Dcf8MvnVpN17UN9DTJlHiLs1HJo2Wz9kvAXADeg--.jpg
//media.inmobalia.com/imgV1/B8vEv5Xh_VThvnEqMx4G0ZxU_YC_pCgmETwWNQKyeMqLb9Afo_WSoi~kcK5mwaepLz96AHEmAzWJQblCNhundhnOIYTFLWoaYUwjoSpXFyFBqWlA2utCfHAaok1F8W769zYEEjVAATrvHr259PitwDOelO5qu5l1ojSWHCR7VBtuYwa5wIUaMijbeQMz7fX4ta5Z5k18UiDnWL0rvlpaogs9ngWm9hOCuN3jno7bwGF~Ut1nAlvAgnfV8H5oV4RoEGCQUHz1P068dBMd0DrRWZSIKllYwpGvqAC5YYJKs6Rjl4T89P~e0Hnz9ABqB8zdT2ukrA--.jpg
//media.inmobalia.com/imgV1/B8vEv5Xh_VThvnEqMx4G0ZxU_YC_pCgmETwWNQKyeMqLb9Afo_WSoi~kcK5mwaepLz96AHEmAzWJQblCNhundhnOIYTFLWoaYUwjoSpXEUwnAkvJBW9LT_Lv9pIoj0PynIannUBoRF6nakrWfrS7eZfJD7h1C_w7isjWokjsZqaa7cPjPElQjlC7iXwxEvZyK6f76FG4KJ44SABE2QqUA5pAahZ5JBgY59Q6Dlhnms73nnnVIz2PeH44M3yP42hK2UZz5B4KM23ml65PDrjlSELOC_OwWB7BHY_ShlfbNZ9X0v2QOTOJD8yYp_Y62qP2k~0YwQ--.jpg
//media.inmobalia.com/imgV1/B8vEv5Xh_VThvnEqMx4G0ZxU_YC_pCgmETwWNQKyeMqLb9Afo_WSoi~kcK5mwaepLz96AHEmAzWJQblCNhundhnOIYTFLWoaYUwjoSpXERp9LWgSDWkN9RQl3Cy~qdtyxvIhc4oxijMiXDform_bv2u4ATJsF0HdU9JWn9brihR0EHq4o6bntu_l2ke0Yfwv5V7q042L9ay2Fi8KWk31mHGq67Ef~v7fGLg0yTpOJYesUvqhacT_gJvKocHmzr~_z~loa5_V3PRSnX~lpdCxSKAgBpgtGu96diZ6I03gGZ9i43ScyE~Qfu4dWIPueyVvJvmc3w--.jpg
//media.inmobalia.com/imgV1/B8vEv5Xh_VThvnEqMx4G0ZxU_YC_pCgmETwWNQKyeMqLb9Afo_WSoi~kcK5mwaepLz96AHEmAzWJQblCNhundhnOIYTFLWoaYUwjoSpXQSg0ZPCbW1d2lFPPnZ1gxdG~BaMDfMAL18SJweI9fyceVtIOVIiHxnL1gDlA~HNZpmX_SY~aMesiSOPdnLln~DhZzRVQrEaFaV47RTFXYweDARy1rVdH6iby0d92Lg6tQX~z264S0Sk2S6w67QIPlCONz_dgp9b5MgW8HNnZ3dpTC3O5jRLh09VMX~kOGb69DvZ7fkxFAFxWAE9TaVaARRPtzZpu8g--.jpg
//media.inmobalia.com/imgV1/B8vEv5Xh_VThvnEqMx4G0ZxU_YC_pCgmETwWNQKyeMqLb9Afo_WSoi~kcK5mwaepLz96AHEmAzWJQblCNhundhnOIYTFLWoaYUwjoSpXFpRK73Jz0pSYDgdsWAB~AgpEEuamLBlpYK4JiIFejgdVl_YA7q6ozytxp1bqUWmtPYj935Us6Rpqh59D7jVBO6JU4CGlE5H_7_yti4UKAB_CvbXFh1R1enkbBoV~Aw9cq02x5I8YENuK9LqQIHKXdZvU9grhlBq6zETyOveKzqBWbSf4pYr4irL5YhN5a2ksx9X0fSjCIUrk8~qO9hkXZtIVFKAmaA--.jpg
//media.inmobalia.com/imgV1/B8vEv5Xh_VThvnEqMx4G0ZxU_YC_pCgmETwWNQKyeMqLb9Afo_WSoi~kcK5mwaepLz96AHEmAzWJQblCNhundhnOIYTFLWoaYUwjoSpXFDfX~SuNq~0GZ2XgBR~nZiXuydAJTauLYNKPHcQy78h4DiJ8A4DuLgSOlgz2z35g3sRM5ZKh0Q5YyzXLAq7zbT4fixke3ADbq15KYpCKI3EJL1IovILVe5hYCJIcbUQMkYjLM2t0FiFjwfNpTFJHAUEB8QbGyKXB6xZX4WBD~LJnPPMqhF8GTwCaCQMA37ofsClLCn5AwyHrGEVQsLs3BL0YLb5r1w--.jpg
//media.inmobalia.com/imgV1/B8vEv5Xh_VThvnEqMx4G0ZxU_YC_pCgmETwWNQKyeMqLb9Afo_WSoi~kcK5mwaepLz96AHEmAzWJQblCNhundhnOIYTFLWoaYUwjoSpXQXuJSgK7FcWnEEuAyzvkpNHrSccxSWT6nTCe43StVLv~CDl38yMxm7toeGjIcSNEzLXBIGaNEYFiScYnMEmwbVALkvVcqlEHXLKjlMuUKJbNQmf_RaE2feHxtWE1CmuLdBrvOk_23OYzOgX0xFbS4Mb~~qSfzulsDU3dK0z9YTzS9Sf26su~Lwfple0uAE7YLA~3U6iWiyD7utAct6Qhw_sN2qCZEQ--.jpg
//media.inmobalia.com/imgV1/B8vEv5Xh_VThvnEqMx4G0ZxU_YC_pCgmETwWNQKyeMqLb9Afo_WSoi~kcK5mwaepLz96AHEmAzWJQblCNhundhnOIYTFLWoaYUwjoSpXFDMhRc1P~Sd8U_9NL3_BBiovzrgLi0a29q3QPYQUh0zIz2O29z2mW3y9_oxbwhG3503A9_AMLa~WHxGTGqT0mZBd8kER_Cci431y2pUtgSlqvVjFV5nT~0QDYPCjnk3DPVJo15zPamjeVvt9pHrOWUjnp_BDiN4AF8ZeeupcOzQgVUWIONBV2pVaS6RJkYIbOts7MG61Ud48xKtDPZSJewcCqYys~A--.jpg
//media.inmobalia.com/imgV1/B8vEv5Xh_VThvnEqMx4G0ZxU_YC_pCgmETwWNQKyeMqLb9Afo_WSoi~kcK5mwaepLz96AHEmAzWJQblCNhundhnOIYTFLWoaYUwjoSpXRAIMQMsLP4ddLComv8howWJxN8pAh2XYsJh4umfrgJ8rWmuAwAmdTE4p~JC~E6ydPDglQBnwjpmhOODU8AygqBGTUxOHCjuQV66OX7ENXlTjx8uQoZ5bhsVsUsf6OwxKNK1AiUfVhm~2vK24IN0VSr8HeS4QAMW6zEkCmXmhcbgCFajsIVdWUkZqOcyXdhfugQ1tCaj9_VljFyGw2_2owZRU6smQlg--.jpg
//media.inmobalia.com/imgV1/B8vEv5Xh_VThvnEqMx4G0ZxU_YC_pCgmETwWNQKyeMqLb9Afo_WSoi~kcK5mwaepLz96AHEmAzWJQblCNhundhnOIYTFLWoaYUwjoSpXQHhRTnI2PQqfSL5KYw3LGHd7mENnZto~vbxZZVrCBcThWyy3_7Kr0p_x1AKZlkfgunp0uRtAmOu2QEiRPXniZ1rHny8rRS~~0UQgiooTbvtHt5K6EA7m3DcnBznO6p7sNaRbQVlZCgRIh2SxGpYkezu5kioI0kVUk4hVfJhGvrHGAF4mdLH8NWKIAuMPwzZnKzp_dNvjf2nrXjh5abAtNAgjP87P8Q--.jpg
//media.inmobalia.com/imgV1/B8vEv5Xh_VThvnEqMx4G0ZxU_YC_pCgmETwWNQKyeMqLb9Afo_WSoi~kcK5mwaepLz96AHEmAzWJQblCNhundhnOIYTFLWoaYUwjoSpXQHk1H_gXVdE_BgFOpTUSRIQs6w6sJrpJxFF70oqYAsMOt6bWGsFKoEUuK2TKkJNqOQ29fXnzTysdzBmWhWyoG~nQVbmzYedUIEQ2gDKSwkQgUDIJ57d8EdqgSUCeTWzblYOQGduDiQh99pYamghBMm41HqNbHLE~IcOmNYOVRS71g1hqftfFoHG6UOiWuU8y1cgh4wgHUW79N1~aAGvoJY1OQdS~Aw--.jpg
//media.inmobalia.com/imgV1/B8vEv5Xh_VThvnEqMx4G0ZxU_YC_pCgmETwWNQKyeMqLb9Afo_WSoi~kcK5mwaepLz96AHEmAzWJQblCNhundhnOIYTFLWoaYUwjoSpXEUmYAH~doCOQrxwPDG_hZVJE7zH1NJ0UsmdYGqYwTQa4_r~oIejl1ai81goPjDAQNLet45x0G8Exx4CaWD2uNB6SWhm5OvmsRw53mYNH6bQ4kT7ong~7Si3KfpmLk8fGN6wNyYj6SQUaxiY7xzJrA6wtL0E93tU6_P5arsYTWRQb7C9e_2OuiBnCYcSBWTlBOZYRFGWLx9XjVyi7QFtG1uuYapJ5wA--.jpg
//media.inmobalia.com/imgV1/B8vEv5Xh_VThvnEqMx4G0ZxU_YC_pCgmETwWNQKyeMqLb9Afo_WSoi~kcK5mwaepLz96AHEmAzWJQblCNhundhnOIYTFLWoaYUwjoSpXQX~l27IKmvQ3uR_r6HJa0w~9CZWxfZgHzEwwcikkadbbg~qPsOi6Dsx~oOxaw~6j5HU2cqmzxeclvto~taICZ9MzktmifxlEFWxfFt~nBb~Uxht8ndAkpw__ut7bx8_iGriL3LVR7yWsMCw6llzY_fE2ekSrPPmRHUD01yrwgZbImY_bQyeyAqAtxRtq8xRjI3jWn1188PUuEVWFvyCfjN~AVkaacw--.jpg
//media.inmobalia.com/imgV1/B8vEv5Xh_VThvnEqMx4G0ZxU_YC_pCgmETwWNQKyeMqLb9Afo_WSoi~kcK5mwaepLz96AHEmAzWJQblCNhundhnOIYTFLWoaYUwjoSpXE9_QuWMClIXEbt9Pv_NzZZEoG07Ng~ggeKfkoRvZP4AnQ0LgCjHmjfDKQc2bTryUEMUBadeAM9gIfg9m8iAcpEbzPX4kkM4CS_~247vUvptwN61n9skJJy~1qjck4QITkjN7DycI6fCP5iZZz7ODmk5jodNJ8oNNJyGjSiqt8Ny1~5YwpYo9zmxa7ZWqUtAf88aZo3kmC__e_4Gs2RC9TtKUjS_x0g--.jpg
//media.inmobalia.com/imgV1/B8vEv5Xh_VThvnEqMx4G0ZxU_YC_pCgmETwWNQKyeMqLb9Afo_WSoi~kcK5mwaepLz96AHEmAzWJQblCNhundhnOIYTFLWoaYUwjoSpXE9uy_F_AqivkVXeLypeLPPOB5Yn97ZqUyOHT2iKdymhRQzMUOZlMAHZyhjv137H8IjL1ZcYn0JP8pdFH0SRkWO2AFPCQIlBJPD4zipxRhyR0jmTbILbmMZHgRUS3RdpM~TDqwpYMOg5djiB9n6HSJffqL3qxgW_ndKnC_x_4Lk~CrSdpiv4vX8637cousFOYWFaLJmt3FZKAtIERIxKAc9pohE9rqg--.jpg
//media.inmobalia.com/imgV1/B8vEv5Xh_VThvnEqMx4G0ZxU_YC_pCgmETwWNQKyeMqLb9Afo_WSoi~kcK5mwaepLz96AHEmAzWJQblCNhundhnOIYTFLWoaYUwjoSpXECtfu30A~LAm3a6hT2YuTVZNXDNydGzH26X0FdEv0ieTX1gSff9YaCfIiYRTFcRkNi_T4zxueluxwnzjqHIR0FvZbe4yZZF_TEs7ilK1yla4PKmUCzC6bWiev_ztAaOIHNXzwCEhmYhJXluJneP7WYVYI1vGc~pjSJUV2TBaX43Zd9YMbS0UdwBoL0O4PIY~RgmvKgoeMWO~Wh8LQ9q3nhuFvfcpeA--.jpg
//media.inmobalia.com/imgV1/B8vEv5Xh_VThvnEqMx4G0ZxU_YC_pCgmETwWNQKyeMqLb9Afo_WSoi~kcK5mwaepLz96AHEmAzWJQblCNhundhnOIYTFLWoaYUwjoSpXEqL1mmIQbeNAqa79M0i~OxoVe4M6VHLZVQmbfiMhVYiRmHeiNx2v3t7qTACD6lDtiSe1yknLcstKhjxaUpiqlELFsqLXw0U2cmOnqubd0YqoX76peB7iXfZJJLwIVmZ2XlCZ3VYFDUrp8g9EYx2BnmgGH0bB9fNpxRxENyKxQoKZ8Qd64Q0RaSYQVZq0XfDAbQ5yts6mXyBK4hcS1UNu0vJ4cYVyMg--.jpg
//media.inmobalia.com/imgV1/B8vEv5Xh_VThvnEqMx4G0ZxU_YC_pCgmETwWNQKyeMqLb9Afo_WSoi~kcK5mwaepLz96AHEmAzWJQblCNhundhnOIYTFLWoaYUwjoSpXEC~Q6C0LopCmlMUd_9Aovv9_WqInuvo~n80i686epApAex3KSDc9090plwkkcawWx2N_vK5oAEfNF9xBuUewXY6RonnS1bG~gZ4ThKgdH0ZpR4zDVt2aa5LMH5_7ta7QsdY1sTdJwAZN~lwzy2qGBQ0bpNFxQainFmwRPYhO7T5WSQO_MaCvrUAbtfA4WPAKDb4uS~7Cg9z4Ycmx~zXUt0LXStIGmw--.jpg
//media.inmobalia.com/imgV1/B8vEv5Xh_VThvnEqMx4G0ZxU_YC_pCgmETwWNQKyeMqLb9Afo_WSoi~kcK5mwaepLz96AHEmAzWJQblCNhundhnOIYTFLWoaYUwjoSpXRnMBhdK3LpvzH9WSZePT9JvAqYqSWkEySeOlvHyTLEU4H8NtmqWdVI7GifccUjt1Tv_4XRkc_4~VGcEDRJtJu_wsOLXwRE9AcckvMvw8DXHSUQTOC2jrcGMgdrbGlF8ojEe33aJsnqYNOVOHmdSIuP7u~IFRLxN2PwqP40lakWsLk3bS~VyXST6fJkSrHmsy3vMrIRyEiomlErbAPp99RW_LAQX1_Q--.jpg
//media.inmobalia.com/imgV1/B8vEv5Xh_VThvnEqMx4G0ZxU_YC_pCgmETwWNQKyeMqLb9Afo_WSoi~kcK5mwaepLz96AHEmAzWJQblCNhundhnOIYTFLWoaYUwjoSpXFY7ZF_fPxX4mKQUQXtYRSTvzfG9HXvaI~Vsp5tToB2iwK247p1OsnCwtiiHphCUVPvTaifceKC_ovEpKjwnTxgvwhBvVrSX395fnt_kGuuIBfFRE~~3li97uzZw3O_ZGlIJzSGLrDIJFNCR24o50w9_EvARwyYTfZVCVfbirHLHPlqBI0e0LpW3I2Q7myDp2YUUptzSqrcACt1Hxbr4AUM3RXNoghQ--.jpg
//media.inmobalia.com/imgV1/B8vEv5Xh_VThvnEqMx4G0ZxU_YC_pCgmETwWNQKyeMqLb9Afo_WSoi~kcK5mwaepLz96AHEmAzWJQblCNhundhnOIYTFLWoaYUwjoSpXRAWIX64RrJDZdo~cXpL~nUOi94418xw6iH71OfLL2ugd7dLmfBd0KlLGoAvTR3Lite9EoQskXRSi2TLE03hsjXHK9SsKxeoPVESDQVVuXuPiqDE8RdvXT0cUtz4OBZl69MFKyPU02F89ZeNs8xCi1uNtQ7ACPhEqGC9ygH3K0igCjVNd3fwR8DE0GQHiGbI6R4HzvA4lbffksHrmxyeGduCdBZc4JA--.jpg
//media.inmobalia.com/imgV1/B8vEv5Xh_VThvnEqMx4G0ZxU_YC_pCgmETwWNQKyeMqLb9Afo_WSoi~kcK5mwaepLz96AHEmAzWJQblCNhundhnOIYTFLWoaYUwjoSpXEUmaYbi~DDdsfFhCEjPLQ3xlpZb1jgO9UpK01fF5~0LdsESJ5kEcpnxbpZgzU8lBcTxtvshvat5FGHAPzZR5pRfRssa7DInaBGc~I3FczsRqcgB7GowtNd2~DJUgNfGtAsbp_zL6rPnS11RxjVSrkvh7cR3penkPryzPmBE_sV98~p05wR6e~X9LKJvy5HVIGoLfJuXIIuFZbJ1WduvT1R5WSsVklA--.jpg
//media.inmobalia.com/imgV1/B8vEv5Xh_VThvnEqMx4G0ZxU_YC_pCgmETwWNQKyeMqLb9Afo_WSoi~kcK5mwaepLz96AHEmAzWJQblCNhundhnOIYTFLWoaYUwjoSpXFpE8iYsklBhV9290c5qmX4b~sR2O7TN_F_YVd54aR~I3T8PDyMLiyNmxOLWBUQYIBUVoxofGFoJzlJYM~eWLu_ihIo5pYjaY9eIlyz4s9RnyRiw71mnmoSHlnO47Is_ox7IVqLhEJS23TuAorLr0PNAWx7UARfZ7FKkxqoUHc2DjqgtmDx2rlSq_2uYdN2R8HRWei_wOK80H5oxgkMdrp4KQtKAPMg--.jpg
//media.inmobalia.com/imgV1/B8vEv5Xh_VThvnEqMx4G0ZxU_YC_pCgmETwWNQKyeMqLb9Afo_WSoi~kcK5mwaepLz96AHEmAzWJQblCNhundhnOIYTFLWoaYUwjoSpXE44~_VfgHrzQoJqwxLJLtvDgYrbjPy3k3fiqPtF9qrapblX8AxXDglJIoBj7IQVwsAksdiAzNQ3xg2vfF0gb5hV1LmFK7B6qv0IVR4wwgkVCNqMyVISAlF8ttr0ob9P38WjElJNVLJ1D8Dtyluws4ymHqsQJx3zq~4LwxaA_QUqocD9HlVmb3p9BZqTm2u8~8XwnEy2qzvrDgiMSbSShrVtgmL~S7g--.jpg
//media.inmobalia.com/imgV1/B8vEv5Xh_VThvnEqMx4G0ZxU_YC_pCgmETwWNQKyeMqLb9Afo_WSoi~kcK5mwaepLz96AHEmAzWJQblCNhundhnOIYTFLWoaYUwjoSpXHfa9ErPQpwDUAJDlgMQqxyoFoOk92OuaHWdK8iDPJdEFBrSBCENx2TszXSIoH4jzlfP~HVCOhLwLsrOY6eO71tzYp217dyMUpSZrjDIVHxGT3rK~qrkPs2pMbuATh465YgyfkBvG~4h0Y8To5DJLK1OChiY4dZ8K1xcXtLXvNxz2H298u1JKHP6iYLdJEsMe9u6fD1iw01SjB7yFH_cAWVmKyU~UrQ--.jpg
Los Naranjos Golf, Nueva Andalucia
Villa
SOLD
Frontline golf villa in Los Naranjos, Nueva Andalucia
Recently renovated frontline golf villa in Los Naranjos, Nueva Andalucia, in the heart of the Valle del Golf.
The frontline villa is located on a plot of 839 square meters and has a built area of 291 square meters.
The property is developed in two floors and basement. On the main floor there is a hall, guest toilets, fully equipped kitchen, living-dining room with direct access to the porch and terrace in front of the swimming pool and garden and outdoor kitchen with dining room.
On the upper floor is the master bedroom en-suite with a large terrace with jacuzzi and relaxation area.
The basement has a living room, en-suite bedroom and cellar.
In the entrance area to the property has covered parking.
REFERENCE

208-01401P

bedrooms

4

bathrooms

4
built

291m²

plot

839m²
Video Villa
Video of Nueva Andalucia Area
similar properties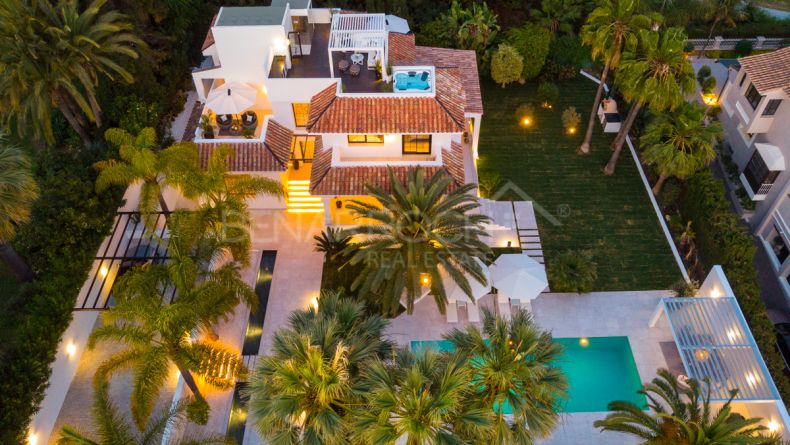 2.995.000 €
Villa situated on the first line of golf in Los Naranjos, Nueva Andalucia, recently renovated and with a contemporary interior ...
3.295.000 €
Sensational villa in La Cerquilla, in the middle of the Golf Valley, Nueva Andalucia.Located in an extraordinary and quiet area, ...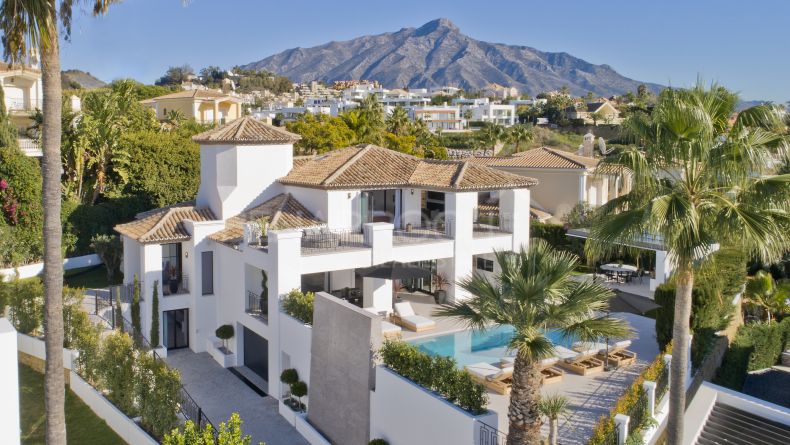 3.995.000 €
Classic Andalusian style villa with modern finishes located in Los Naranjos, Nueva Andalucia just minutes from Puerto Banus and ...