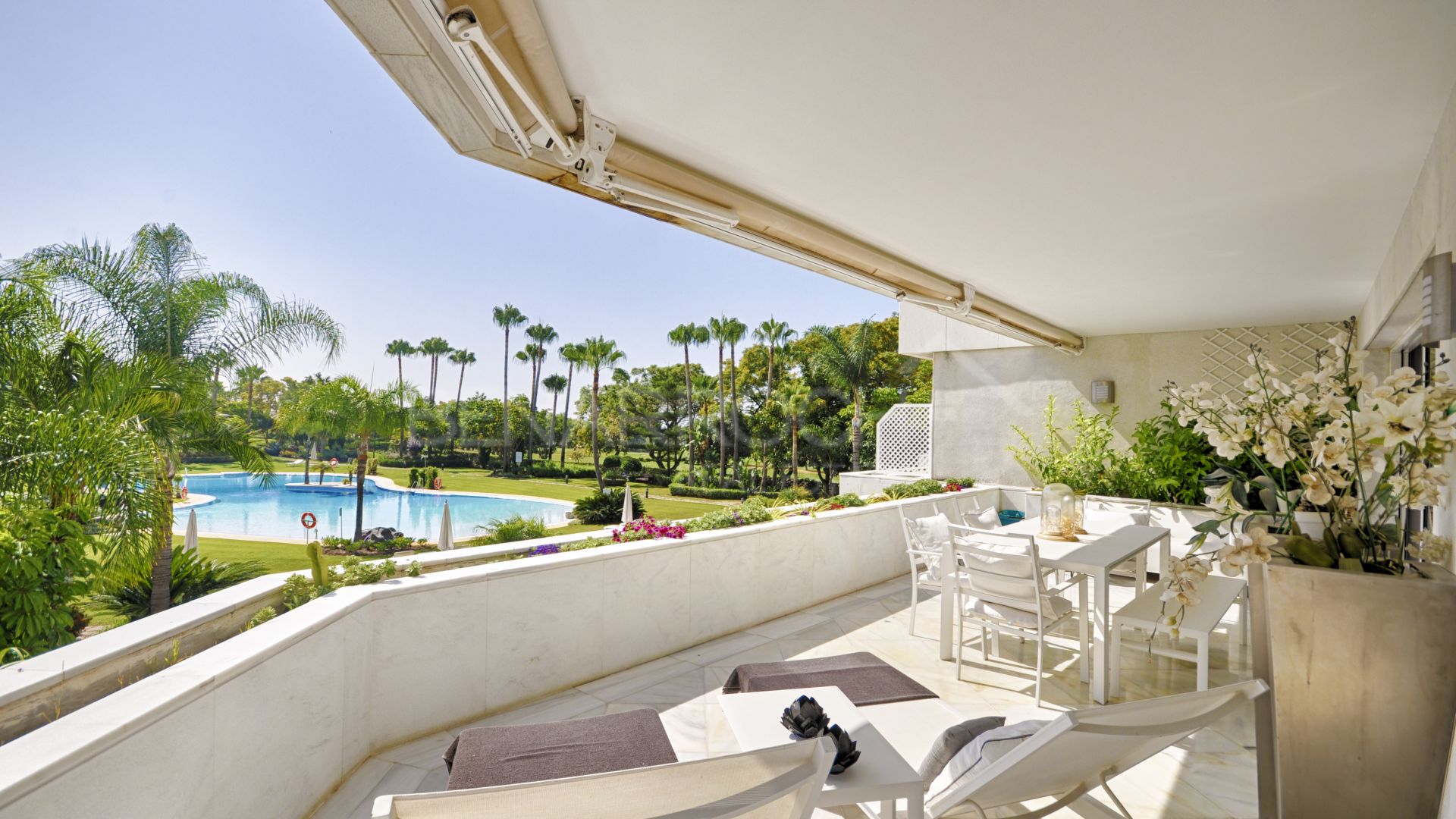 //media.inmobalia.com/imgV1/B8vEv5Xh_VThvnEqMx4G0ZxU_YC_pCgmETwWNQKyeMqLb9Afo_WSoi~kcK5mwaepLz96AHEmAzWJQblCNhundhnOIYTFLWoaYUsyy4C1qycDeqBH_RFtuiSWhdMEcjKT_YU3XkAdtRhggaR7PakK0kBK9Pb6hK1UQKgf29ozJAlxekZ_1V26JapcjjunuPVIrgBA_ylTL72iYT6BZqRF1Qzp1LKly_KXdEQ7jEpAb7ji85BjZmOQUB7uJUZe0aIc_UTnEEqcgGbkZRrfXLEf8GvKQbakyc83RexKHwbZdlpYKYnr_LXrW9PBzC2pbK13Vc99~A--.jpg
//media.inmobalia.com/imgV1/B8vEv5Xh_VThvnEqMx4G0ZxU_YC_pCgmETwWNQKyeMqLb9Afo_WSoi~kcK5mwaepLz96AHEmAzWJQblCNhundhnOIYTFLWoaYUsyy4C1qbHElnr42q1DnCzE4WumEu3p5mj~QkKShHtuK7TP5~9JxB_dz6kAfp9~ubQB6MCOojS1LwyONW6DLIgo_AyJP_TtAm_AmNxD2cPQj9q21vtWnVDXGEPRvALTdfjoZjUd6buFK8pGv6KCojjQhhcrv~5QU0btuXCW7x_TxI9GUgdnS0x_dGI9t~FyIZf1vy4mHS73R1ap_HzYkbnrjfXbNZFihMFCxA--.jpg
//media.inmobalia.com/imgV1/B8vEv5Xh_VThvnEqMx4G0ZxU_YC_pCgmETwWNQKyeMqLb9Afo_WSoi~kcK5mwaepLz96AHEmAzWJQblCNhundhnOIYTFLWoaYUsyy4C1rVLFC1Ywvd9NQGUraUYIrQloVtFyWdzWfAknEfa9sHZEiaSDxQyCT5cEv3FO5ONqj~r~tVoMcLz8yie0QV3SmHRSCOlQ6qqIQM8MjO2fNxP5ZqaloOVo03quai4wu8cVdcsHtQv2bEBipyBmMpflphLvuxi3q9qnlW8QXkX4kIW0aTvm6~ZN8Xx6ssqjMogFgfnCoRPn0gsL6I2opg4KwR4DBPQFKg--.jpg
//media.inmobalia.com/imgV1/B8vEv5Xh_VThvnEqMx4G0ZxU_YC_pCgmETwWNQKyeMqLb9Afo_WSoi~kcK5mwaepLz96AHEmAzWJQblCNhundhnOIYTFLWoaYUsyy4C1rBeetZJM6TaOQ0ltfxrhQ_DxFpgXtB5iIYeISItqLcwkZyvJ~xm_m_1ZXM1dqwinhW7SrJkzPzo4b8jYyHhNFu6dcHb8HZQyfZgDhWq1dKA4faLqvpzxUU~qsm0qsA0qS_g7LMYY3aInZ1dDvxP3MiAqiB08ffYtIfIgNEXiUQJwAbW0R3Tnf0BzKSikkgfXr3aJl8CvNOMna9Esbc6TvM3sr~px0Q--.jpg
//media.inmobalia.com/imgV1/B8vEv5Xh_VThvnEqMx4G0ZxU_YC_pCgmETwWNQKyeMqLb9Afo_WSoi~kcK5mwaepLz96AHEmAzWJQblCNhundhnOIYTFLWoaYUsyy4C1rhrJ_oHMXZsAVIcealTldyJ6wowsxLhtL5jUzgmAMYlM5Zsg9wBG0d5sIjy1vp26oZdy20Ph02mmrzDSyKLSBtQwYzYKxPI_swkjVvtiuiz3hWAqJR3Bu8ybFFlRA0biQw6vVHyBByXmVI40xf0L_qkQC99TNyZ6ws~O11PsrUzgz1jUqW8xUR0NiY8kuRHELVAloQfPvxAuCkla9uxvPBGZ7mveuA--.jpg
//media.inmobalia.com/imgV1/B8vEv5Xh_VThvnEqMx4G0ZxU_YC_pCgmETwWNQKyeMqLb9Afo_WSoi~kcK5mwaepLz96AHEmAzWJQblCNhundhnOIYTFLWoaYUsyy4C1rE0nuk2eyPHgJP3BC203ZcuZsNvtLuPhfDrA5WAGs8MD5fw8jLMrrsGycuQ00I03fvUQwAJYs1oF9su7tw2tg7pNUuE7PBbNETgv3J~9~3BGNZJKYAgt5_8Zf2McGEX7kcjdMGfSxIUS96s320LdQZBuO4CnK_Ciux5cSMwFob5UkXyBreWXn4_CFxVO09DMIxQ4cpUX_UoJGKpoP0UpjsGW5tSIqA--.jpg
//media.inmobalia.com/imgV1/B8vEv5Xh_VThvnEqMx4G0ZxU_YC_pCgmETwWNQKyeMqLb9Afo_WSoi~kcK5mwaepLz96AHEmAzWJQblCNhundhnOIYTFLWoaYUsyy4C1~VVfYHW2asu~m27fEahm9vfyweKv0k0hKA83uQ_ilrtXijFXmZjbQF1z1ow1fRH8qYiWHwAmqQCdd4vSY9l0EjfO8809XJrLlt72aED7askT8DgmImnFPyewoGkEb0DONsDYvxL417LJ3aQyzsiJdTAA5q9~PM3JO9WWD_CG6iHvG52KbGyoGe0smfNObw3zN6VvWf3Fm_OsGEM1YsEm~Jt_1CctUg--.jpg
//media.inmobalia.com/imgV1/B8vEv5Xh_VThvnEqMx4G0ZxU_YC_pCgmETwWNQKyeMqLb9Afo_WSoi~kcK5mwaepLz96AHEmAzWJQblCNhundhnOIYTFLWoaYUsyy4C1qydRfSPdpGFQyKXpQqzbLT5fntoyRHIxMEl6ViTIl~sv~UBw2J0y1cGSgSpU~umCPs1FGUE_T4bbTzUN45CGbb0mdJa6HDfJUlviFE295ZRsUQ3AzA0b5mhRlew3I~LlYw6zlWbyquEODkaWuD0DLpOsZa33DIiqAS8NazQ5KFkRimqxmQnqUSz1zflS_8kzmKlajBfRL8W6UyaMC~jtJwpGeizkIQ--.jpg
//media.inmobalia.com/imgV1/B8vEv5Xh_VThvnEqMx4G0ZxU_YC_pCgmETwWNQKyeMqLb9Afo_WSoi~kcK5mwaepLz96AHEmAzWJQblCNhundhnOIYTFLWoaYUsyy4C1okPpPTptX2x3g1c8PAypeK32F7GeUw2pSrEDAYskidKj~WKkwY0SPXcCaCTIgScbgmZUYsKbhuN7FudT2KpZv4bdxMkXDs_5aohcY7NEp6IfjfKIC4lLzB_uAKtliCbRx3dBuQWWj_B0ho~CgxHsMmyNdbmRex5cChaPvZ3_TijBbzBI6gtXK2whQszqsGINabeFgWf~xKo674~1mfU0aDo763oj3A--.jpg
//media.inmobalia.com/imgV1/B8vEv5Xh_VThvnEqMx4G0ZxU_YC_pCgmETwWNQKyeMqLb9Afo_WSoi~kcK5mwaepLz96AHEmAzWJQblCNhundhnOIYTFLWoaYUsyy4C1~toyEKaluVGavSkMDk3zqO~XlrZg~XWWyDz01WME3UE3wzupNEYp4i~Z~AiARwxBdmjP3Sb4Kz_v1QCHz8ZEniwep11UrnDamVQ3_lAfOT2eP6~lUj4qYALOPn6mK1L81JIy_WpJMQVDMbpOlPFMTsOFH7kv4dguZcQVNR4MwjTZFSwYILNGx27ELcalnhf7RkjN1ITALFHk9Z8Cx9t1zunYU9Se6Q--.jpg
//media.inmobalia.com/imgV1/B8vEv5Xh_VThvnEqMx4G0ZxU_YC_pCgmETwWNQKyeMqLb9Afo_WSoi~kcK5mwaepLz96AHEmAzWJQblCNhundhnOIYTFLWoaYUsyy4C1rVM8M~EV3vwrz0CVG~hcCFL7NRm9RjT0wZtRUrDJZ6LNGWDiHyFV4v~rWrqUJDp038r5C6qaXvKRhp3dJDF9OEhTJsT0Y91rf5fu70A7lo4cQgshqFWGvGhbq3fZOL5K9Euexs4TvG~7U~jrv6nJcIDzQoKgN~WehS1BqSa0BLhuuma7VIpcLz5I0_1v2UkJWTbKN~nunRv4hPQjZ_ZH~SfVZREfYg--.jpg
//media.inmobalia.com/imgV1/B8vEv5Xh_VThvnEqMx4G0ZxU_YC_pCgmETwWNQKyeMqLb9Afo_WSoi~kcK5mwaepLz96AHEmAzWJQblCNhundhnOIYTFLWoaYUsyy4C1rhv1Srr6JU7qJmkzfjsU1st0gNLkKZ4O5~i9gPPGvBgMqWlLjT~pXgg_SY90WH11GcA3rdMO4dR8sLV6mLAW2gMw~dNNt8FTQjny~~6xBtg2Bw6cSpwP97Fdgg00DSm9SSCfYaqaeQkZucOfdm3~p86dCG9lOyjA6vmfBjqBKi3rVgD8SgjqhMweWoC38TYzx~oq_crqEhgukRSfdlDKfcfWwBzxdw--.jpg
//media.inmobalia.com/imgV1/B8vEv5Xh_VThvnEqMx4G0ZxU_YC_pCgmETwWNQKyeMqLb9Afo_WSoi~kcK5mwaepLz96AHEmAzWJQblCNhundhnOIYTFLWoaYUsyy4C1~QAx6pFVFTy0I2NPwAH0zM7fz6uo7qxHS8q9qhUfTxTygJXNoHO6NwyrMwmI1s3Y2ayC~vZ6Tvh_69aIXppmjSNnlEfWD0b5NGvTBSYK91QK6gDezruQu7D7m7nqzDpuGtvciqwCz_a4t6L3v9EeNhzLDkdRcC_kI8LQ9n5Z56Ay~3Gn1sHL7m7AEuVEY4tNuQIIrjAIORAG4pRN6XrB_rOQdBChxQ--.jpg
//media.inmobalia.com/imgV1/B8vEv5Xh_VThvnEqMx4G0ZxU_YC_pCgmETwWNQKyeMqLb9Afo_WSoi~kcK5mwaepLz96AHEmAzWJQblCNhundhnOIYTFLWoaYUsyy4C1~oljBIfvIUpJfDpUPzUsBMhUVL6oesQrIMvG8PyyJc9E4SnCSOxA4MvkrBYzJ0bSklasT~4UdI26PkZD~2uih0zBla_wVioqyuUxKJ1j0OdqjEapsJ_PaHPOvaGvErgCgcWk4oIQ74lcQMKHdNXDbeFCUszwcQAAMknObFb5a3zLccp0nthNQ4_M5zAIrT1x7DtqOb02D04UqQfrIk6LxHc5pdGOZg--.jpg
//media.inmobalia.com/imgV1/B8vEv5Xh_VThvnEqMx4G0ZxU_YC_pCgmETwWNQKyeMqLb9Afo_WSoi~kcK5mwaepLz96AHEmAzWJQblCNhundhnOIYTFLWoaYUsyy4C1rygmv_dtRtEv_3Ls55q7~PlNcsH8h18jC0sjIMxqT~O_Xm_PnDome6tJ8S2ffoZBCtVLZBbqiBMu3IyFOv8gulFnpTCfKHM2SCVIUlR8zGd0a1DAlCihZl9Rfd_P8SPdUmKE2wcsFCREg_WEKS0oP9MVjNXsSvpTXGZLjre7gfeb36v2uGA61lHzFopC8tlZGkZmWOe1jByvAkRs6wYaPesUWriipw--.jpg
//media.inmobalia.com/imgV1/B8vEv5Xh_VThvnEqMx4G0ZxU_YC_pCgmETwWNQKyeMqLb9Afo_WSoi~kcK5mwaepLz96AHEmAzWJQblCNhundhnOIYTFLWoaYUsyy4C1~QPbb6_UlPaMHEv57lLeDvKcX1o0_5PeJQ4vboruSbIvHuD7jGV~q5hBeK8LTiE60UIZ6L6apuC6tOo23yLdi7fCeq6NhGx6~_D2QXDObyAB_CzFYarO7oAucb7LUBExx_RbPmrS2VrmgoosgCtwW7xNwWlPnJTOLSBbtznaD4cH2BUBwO7ugu9EAD8FzJpGfnN6Z3n2Vqv1GluhP589RjT22JVDHQ--.jpg
//media.inmobalia.com/imgV1/B8vEv5Xh_VThvnEqMx4G0ZxU_YC_pCgmETwWNQKyeMqLb9Afo_WSoi~kcK5mwaepLz96AHEmAzWJQblCNhundhnOIYTFLWoaYUsyy4C1_qe6EEUNTlNjzfJvIX8NePHMb4CY4lz7I6mDfLCK0A_cMs0LbQBVHjPwMw9bZDVOS9FhuE3H3q9SLciAI8tcb6fXRhYTsWh6Q_Mabf03jIdGGEg09ydNQBVHUwdn6s7LZpRLaX8QOXkI_U746ZDLjgMLY6bALWFrSgbTQ9NwHazZlYa65re1pcJegbZzn42JeKPu2lqRjSgrppk_bGU0_sZnBy0_vg--.jpg
//media.inmobalia.com/imgV1/B8vEv5Xh_VThvnEqMx4G0ZxU_YC_pCgmETwWNQKyeMqLb9Afo_WSoi~kcK5mwaepLz96AHEmAzWJQblCNhundhnOIYTFLWoaYUsyy4C1~VJVZFTbf96l77XVNEV5q5Yt0L2iY9RhhMH9qNziaHMpAVNUwmzCD45twjQne8MIJZrYknXncKZv_YeW1y~2D4QUS_WSe4dCBtNjQ_tzyURGIHlUnyiWZNHfgSlXPrujZbyiXmRVu3zY7jV10du4LPFwNt0FfnWq4nijbd6MScqCgL3NTJqRmmSdVWbBm6Mmh5drcY2aNGVeLCpcPQabyjTOTz6ijQ--.jpg
//media.inmobalia.com/imgV1/B8vEv5Xh_VThvnEqMx4G0ZxU_YC_pCgmETwWNQKyeMqLb9Afo_WSoi~kcK5mwaepLz96AHEmAzWJQblCNhundhnOIYTFLWoaYUsyy4C1_qafQ~J7Idc30_MZm6fUsm9VfAfwsu9nYl_zKRQUwb4XiarDZAhBfx1Oc7waIm6OLmVtgiBPRvaYMRCaZY6W3Z5pbp0loNVpdrVJv~0XBg3f_IQRhN8g5vpFoQ9fwNXVHeVzpAbJadT~oXs7ZUh4Xq68g8DY4J2zsBN6NL60n34i_XUbICV05vcniytML7QMohiJctKA5h45yrl7kx5I7exkwU0V5w--.jpg
//media.inmobalia.com/imgV1/B8vEv5Xh_VThvnEqMx4G0ZxU_YC_pCgmETwWNQKyeMqLb9Afo_WSoi~kcK5mwaepLz96AHEmAzWJQblCNhundhnOIYTFLWoaYUsyy4C1rVuGZZroDUYL2ggYXGdGmfhn5UbPjI8YJ33CBhoDzNamZzn2huTaxRDbEPw4D7UzKnp~ZsnOZzPal5URDeUsvEorW4_bnmDXSo9LD_t6rLwKoq8~rG2G~OIuXViME6Fb5z7n2twQHKOa1H4zu8iSXQF3Gry03NTaZEvkTHC6j07WpuQ2M8o1TxWIQUrhhlfkvf129AWiR7wh3j6uKV2AF~vGhoGwwQ--.jpg
//media.inmobalia.com/imgV1/B8vEv5Xh_VThvnEqMx4G0ZxU_YC_pCgmETwWNQKyeMqLb9Afo_WSoi~kcK5mwaepLz96AHEmAzWJQblCNhundhnOIYTFLWoaYUsyy4C1okApPAXqPBUJaU1zVufAwlflE~jUeadWBgFhRkIO_c08xyJwbd641C783B8oAtN2LDlvLJnOJsIyZWYsJFrd5JyTormx37CcKSKuV~45Kbl1huKD3NOtM~_TPBhpocLNc0QT7_lz~lOlLQG94E_sLEYWXeRPlzTxkuVBJA1TyCQUrOlpqykbAeHFXkYsTkIxCtI58nu3cOCOjTWYw4BpnY6Dq5_M1A--.jpg
//media.inmobalia.com/imgV1/B8vEv5Xh_VThvnEqMx4G0ZxU_YC_pCgmETwWNQKyeMqLb9Afo_WSoi~kcK5mwaepLz96AHEmAzWJQblCNhundhnOIYTFLWoaYUsyy4C1~zB3RRYWYOkkkfZJ714iMYL9oFCSa_vJvluL5kJOgtLAB~dqEm_X8SCnuyl1izcTZQ3R0nWCaSzxr1oRluIE0ukjQLQlVI9LiY8yPY4u2Xkgc07q7MlXG0PDEPdql_yfSLsSH9q24VBSWVsUTohZNf5TOoQuUx5AJ1TSpnH35PE76PHv3F6gCKM3dZEEuiP3Lx_SdZH2yJXXx9xYNhG6gtyfvbofwQ--.jpg
Los Granados Golf, Nueva Andalucia
Apartment
1.195.000 €
Stylish apartment in Los Granados Golf, Nueva Andalucía
Elegant four bedroom apartment in Los Granados Golf, in the heart of the Golf Valley, in Nueva Andalucía.
Through a large entrance hall with wooden floor we access the property where we find a fully equipped kitchen with breakfast area and laundry, large living room with fireplace and from which we access a wonderful terrace with beautiful views of the gardens of the urbanization, swimming pool and golf.
In the bedroom area we have a bedroom with separate bathroom, two bedrooms en-suite and the master suite with hydro-massage bath and separate shower. Two of these bedrooms have access to a terrace with afternoon sun. The master bedroom has access to a large covered terrace and is connected to the living room.
It includes two parking spaces and a storage room.
Los Granados Golf is one of the most luxurious complexes in Nueva Andalucía, in Las Brisas Golf. It consists of only 55 apartments, strict 24h security service, outdoor swimming pool, gym, indoor heated swimming pool, sauna and jacuzzi. All only 5 minutes from Puerto Banus.
Undoubtedly a wonderful property to live all year round, in an unbeatable environment.
REFERENCE

208-01397P

bedrooms

4

bathrooms

4
built

303m²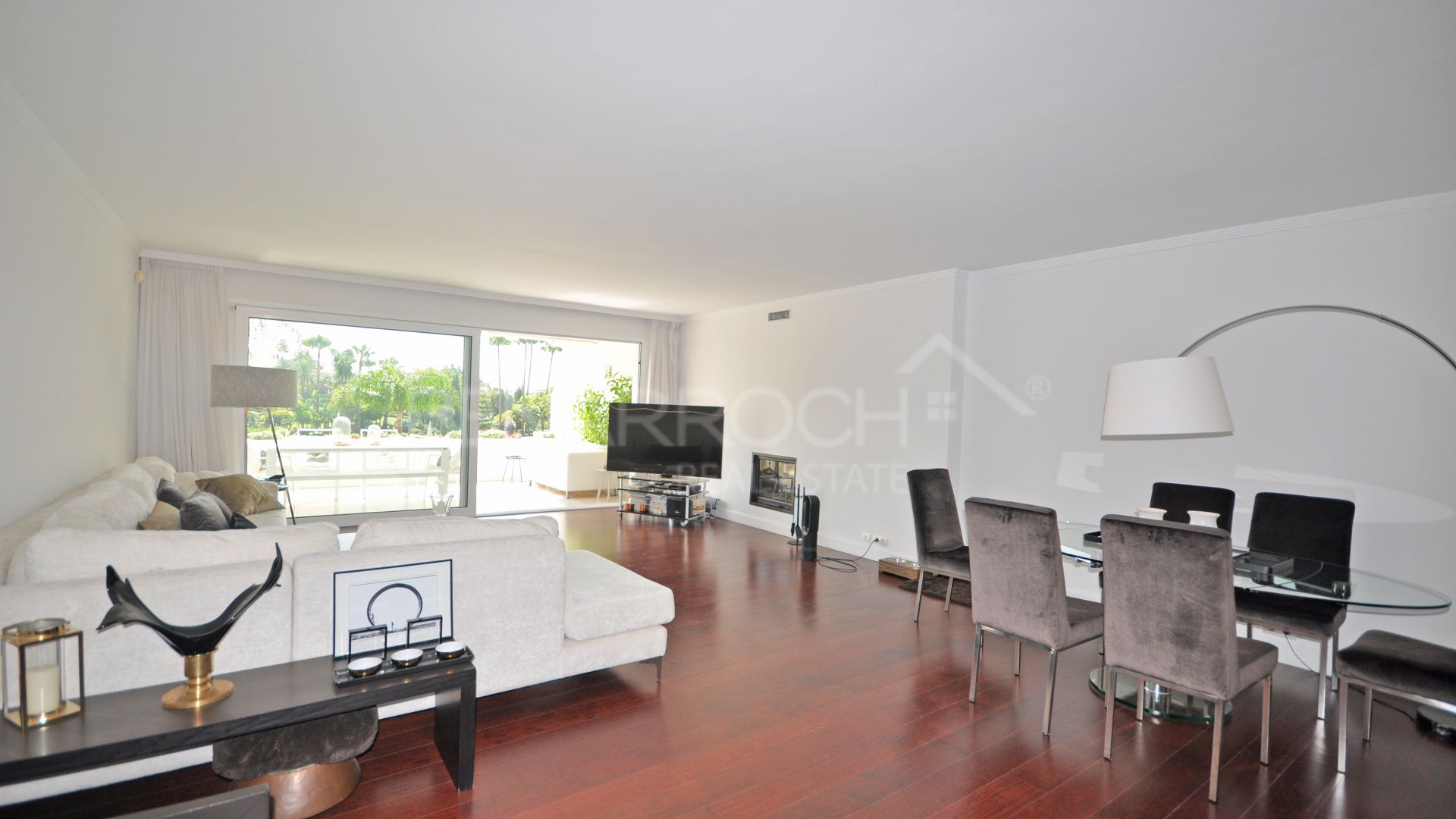 Video of Nueva Andalucia Area