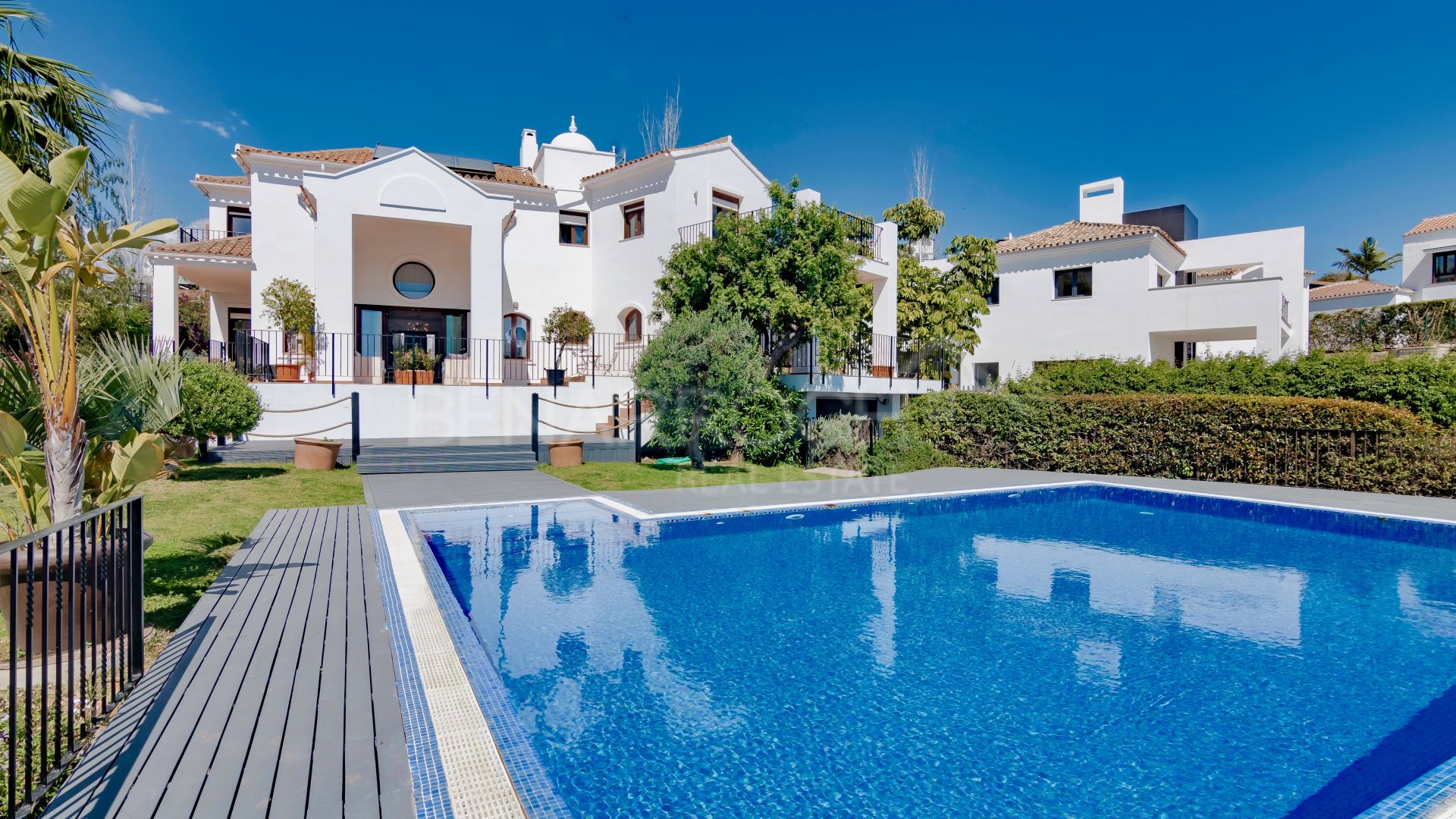 //media.inmobalia.com/imgV1/B8vEv5Xh_VThvnEqMx4G0ZxU_YC_pCgmETwWNQKyeMqLb9Afo_WSoi~kcK5mwaepLz96AHEmAzWJQblCNhundhnOIYTFLWoaYUszz9ihVHuibqeOE3M8As4O99~mGLdSK2GDb2JS4kRw7RiU3S~3dCnpnWbqNOXv~9CcCl8aRYG1Q7CPGn_bNdWRekTb5OKukxKr~RnGQFv0KarzdQ_6yRaGtPejmTqSzfVpWKGOsiUjS0wwsDoYm32j_8PVpF8C9jgOni8MlwsFAWwWbnywyuQphvFt4HK5tM7d6njYVrJh6cEey30hd2XQRxfVV6UCzFnKQw--.jpg
//media.inmobalia.com/imgV1/B8vEv5Xh_VThvnEqMx4G0ZxU_YC_pCgmETwWNQKyeMqLb9Afo_WSoi~kcK5mwaepLz96AHEmAzWJQblCNhundhnOIYTFLWoaYUszz9ihVpl9uR62pYSged_080n_YNYOpaKrK6hIPG9qGOshAsjj9_9JfatYwRmJJkViSagNMLmO5xbpICv21YJ6YTVWuBonlFmFqLfB6Jr8EsFYKsP_XYFQOoDb9XvH6rtaTPWIbD35EA8nJyiS9jVdueI3bd0FbMDKNryhE6ZHtgO1HmtDwG1SrrQ38pOE0ZdiHtmDTkE9Zt_inh11qxiyVe2meD21waRYOg--.jpg
//media.inmobalia.com/imgV1/B8vEv5Xh_VThvnEqMx4G0ZxU_YC_pCgmETwWNQKyeMqLb9Afo_WSoi~kcK5mwaepLz96AHEmAzWJQblCNhundhnOIYTFLWoaYUszz9ihUnRBc9BZmAIL~uYNXB~6VWJAwllW2n4Z0oXMKDcYTQ1X6CTrb5zGfPvQR~zF4dO_Q5XC75sTBIhjHMMMcLER9Ko7sS5yTfYZ~z~8GwaU1e8sH48e9f31pKzF0TOaVYq~~4yUGGQgTZwuOSv_7E5CaFa__9s~8Djm0T18Kd6GuEzOwLOHeOMVrz6gterG4A2Jvc5et_YgoSEvubNSbyqZ5BQC6jTRpw--.jpg
//media.inmobalia.com/imgV1/B8vEv5Xh_VThvnEqMx4G0ZxU_YC_pCgmETwWNQKyeMqLb9Afo_WSoi~kcK5mwaepLz96AHEmAzWJQblCNhundhnOIYTFLWoaYUszz9ihXWYKJlfAkh02zMGibe~PDyeK39Te26GCT4xKG85mPjd3RhSd7UBYD~u09LWqTsUgEIvdWMEm2q0Iy~AXFGG4q0xVLIrwXOIcyns1y2OkJNtnQ5~5au5BGik3iNVLR2cl9MWR19jd9fbDPqGc1XZ8BXQSL5Y74sCdv73zAmQChKHPNosyiqCnIQCbvpBc56x6X8tQddTQmlP5_mRUB0WDazJkls_S2A--.jpg
//media.inmobalia.com/imgV1/B8vEv5Xh_VThvnEqMx4G0ZxU_YC_pCgmETwWNQKyeMqLb9Afo_WSoi~kcK5mwaepLz96AHEmAzWJQblCNhundhnOIYTFLWoaYUszz9ihVH_0OW9Ie6FisqoOfYEAhm3kzVZnH4J~4~j9_tUrVQrmxA1FLYBd6bRtaWn1XeDsG4CsRJ_HauAY1txmwPFCdZfjx3drjFsB10CVRQgQOp6OVSHqY9lrsofJeAZD5V4bE34LEu0S_SWSdPzRnrZJMI76bALyjJ2O8aQ3~cksOYeWqwpLkFkQqzQg_Mgpl7jv9D4NRlW1nJQtJNZMc~nOGg2KL2Y9_A--.jpg
//media.inmobalia.com/imgV1/B8vEv5Xh_VThvnEqMx4G0ZxU_YC_pCgmETwWNQKyeMqLb9Afo_WSoi~kcK5mwaepLz96AHEmAzWJQblCNhundhnOIYTFLWoaYUszz9ihXKYcHxPkOjx7RmkwsmcDrNsN_LYZO6erKo41ztn2OZ6wF0H8hpauO9ed2sM5LaPRnr4F6JDhI75_2TNZAmlFxSCD5T_9F51CtqmAjXd07Qf5Ejoc6vA5TeqCGE8n1Mk9R4ksitzYvR5B0wQ9NtI_7WhUyB1PLcNw~u0eJX04HdOedPVbWLr9diw_1n~GLK8gY4AeyqZT8_iNLB6tft5nitSkoR0diQ--.jpg
//media.inmobalia.com/imgV1/B8vEv5Xh_VThvnEqMx4G0ZxU_YC_pCgmETwWNQKyeMqLb9Afo_WSoi~kcK5mwaepLz96AHEmAzWJQblCNhundhnOIYTFLWoaYUszz9ihBPa9nCX2jq3nYcKx__M2NtVwJ_5kvHRoNLEfxdCDPpwb_h5md6YHdVcJdgjryzU6~1MhBZ3~NpgUEjXme1XnVJvRKsp0zYoizgtU~mCkXSCt7dqlpmsh2tKghjXwjPVVV7v6gkY5LwBpVe_msEsQ7FUeXk1e74e54VrrpjmUtu2YegLmsLbjN4LkPSRBIm38~D1Aq2BQAPrT0Oh1i74zyTtl~Eu8AA--.jpg
//media.inmobalia.com/imgV1/B8vEv5Xh_VThvnEqMx4G0ZxU_YC_pCgmETwWNQKyeMqLb9Afo_WSoi~kcK5mwaepLz96AHEmAzWJQblCNhundhnOIYTFLWoaYUszz9ihXKGUUQgVpZ83v1MuCw~49zsYxehnRt1BoGEBz70RE2F1_f2PJDwGnuuPmsV1ryzK3m8QfTBFHdDgdQTqfInXqay~V5g6Tm0OJfEMhVc8R_dqwMbjFC6Ibrs9llFvaul~zMbS1iedPwSpnA4Fs3HH~qyY3sspwRQUFs3Y4HIE1dmpGoU93sL0t739W8ANVhrGdcNhYoSWZ5wp~U~H5iVVX4JqDmR9jA--.jpg
//media.inmobalia.com/imgV1/B8vEv5Xh_VThvnEqMx4G0ZxU_YC_pCgmETwWNQKyeMqLb9Afo_WSoi~kcK5mwaepLz96AHEmAzWJQblCNhundhnOIYTFLWoaYUszz9ihA8lnxqPKatfw6MFOq2OdnNpGO0YKq9wjyGjHijBM4q42aDsAia1QzLORBxYEwi6U2fI3XGap3bjQATdSyOVH1ORJn2kTLbCOV4ViDykH9707pPNBEtAgofhbk_uE_EPRFglDMjTvIqOH1v7kNvUZrZQ5FdUvMZQCekrb8KgvHD1fGt~ViMptJWN7EOUSMVay2iFGWLxQKh7PRvgUWqDQgeDoS94pUA--.jpg
//media.inmobalia.com/imgV1/B8vEv5Xh_VThvnEqMx4G0ZxU_YC_pCgmETwWNQKyeMqLb9Afo_WSoi~kcK5mwaepLz96AHEmAzWJQblCNhundhnOIYTFLWoaYUszz9ihUc4xrX35QqsGQpwKS4oskAbACGa_D0CjGLDgmO4jyGVHDRc_MKySZRPb8PrTRz4Gon631FecajWOeZuG~Cz0uiHUOOYOcNgOUGL917qEegYnLuoYdcye~~LXfpQBI~0kzSOFgHnPmQ4VFUVeeGZBnBRALfTQ8e10hqr2Uo5Dnhl39vZcSLI53ZUD1WSghFeJ4kcAXNHEBj6RkB334eL1PAuzk97C3g--.jpg
//media.inmobalia.com/imgV1/B8vEv5Xh_VThvnEqMx4G0ZxU_YC_pCgmETwWNQKyeMqLb9Afo_WSoi~kcK5mwaepLz96AHEmAzWJQblCNhundhnOIYTFLWoaYUszz9ihVYPXsq4zkw2iX0yvtTkJs~7L1s463VB5Zl5vrWoqdDAz6d2aUf3jcRSzaFodW6IQY~HSAmARE1LveBzk8KbyhvTfu_A5rdR5FuYc4NhkCGSEpdZyd8eCjGtwO1G_MzICTwAFJryYo8_HToEH6Xs1RmkJQ0IEyU7y1rLC6uRr8NBk~MLCxXyCE6YREXPu8HqVeAiVr780T65apKAeXJvu4sY3wjZAsQ--.jpg
//media.inmobalia.com/imgV1/B8vEv5Xh_VThvnEqMx4G0ZxU_YC_pCgmETwWNQKyeMqLb9Afo_WSoi~kcK5mwaepLz96AHEmAzWJQblCNhundhnOIYTFLWoaYUszz9ihVxF50Elfch7UnxCSeygcP84v~e~oZmB6phHKUMfcCijFSNaNM_bA4vch~8LgfUj78qyM0nP82kdG0jPa7nHd~QqgOzx2B4XRpEc44pbN0jChQbay48WW2gI3BvMbjFPn9q9RzghPAiSyrvw8bCCSjbOiEQkKygNe713qr_IENteLwXqKqouTQT62z~We8tjRsSHNMzZOa0pG394pVxobJxuzkivLyg--.jpg
//media.inmobalia.com/imgV1/B8vEv5Xh_VThvnEqMx4G0ZxU_YC_pCgmETwWNQKyeMqLb9Afo_WSoi~kcK5mwaepLz96AHEmAzWJQblCNhundhnOIYTFLWoaYUszz9ihBPzv3VuRhY0v0prjVFe6PTGouQe0ve0W3Qlp0tcim3Y5OMJ95HCDlhOdj3_G54wArsxV6oc2F2~BW5w0iXjnUti4PsK0rW0GaD4Zq3lF8RqrHq6qCnkj9Idq7erMBtkW8J5MVX_GphyehOejEaVMeAAI2HIEHGZSq~M1Em_L3aUsiHZQM8uEzWYZAQXIxl_HGmBm6Y5xEJe5s3Hcaq2t5YOsFUf25Q--.jpg
//media.inmobalia.com/imgV1/B8vEv5Xh_VThvnEqMx4G0ZxU_YC_pCgmETwWNQKyeMqLb9Afo_WSoi~kcK5mwaepLz96AHEmAzWJQblCNhundhnOIYTFLWoaYUszz9ihVdfZU2ZPKaVH5gtv3g5PSx3mqg4bFZwlfBzFznFdBlnnA73tr0cKwWW8zXR8woLuwgSVdiymmoaZKSuVotkizvwuJHh~m5F6qRQjpUhXy7BJu3vN2ZOwhPUdfpMoC96kHePHlRdiH~Mmqki0SS6VAKpRtRusZoEs5JsdV2_yl9fcQBb_9CqTal9QELk2KJlPHY0BIun8_yrpxi5hQ~0cOS0cHYS35Q--.jpg
//media.inmobalia.com/imgV1/B8vEv5Xh_VThvnEqMx4G0ZxU_YC_pCgmETwWNQKyeMqLb9Afo_WSoi~kcK5mwaepLz96AHEmAzWJQblCNhundhnOIYTFLWoaYUszz9ihXKGXXBxEYU9PJz1AMwY5Mhx9cv3J~ww4uy0gx4m2ctx5twHlUYoegL7oz5WyPT4P87P3lp3WOwAp0FKmdH9ue22BT_dcNWsn9qJFsm89bkh~em4Xb0CreS9O_pKTa3zwXc~pVJvJU2XSRCbuLIqvA1XjzDTrsj_GCSPfFYY3WBRZwh4J2b8j~H1mk94Ic4EoegNH_Jtzd8jzLa6yXJ9BhJu41Q0J3w--.jpg
//media.inmobalia.com/imgV1/B8vEv5Xh_VThvnEqMx4G0ZxU_YC_pCgmETwWNQKyeMqLb9Afo_WSoi~kcK5mwaepLz96AHEmAzWJQblCNhundhnOIYTFLWoaYUszz9ihBqaRFxRoCWY4PPGg8QFrCFOnBrydiwjjZSsEQahxNhw2MN_io1upwRubLz9ZP1EY32pvqhtM549g_ZXzjIgm5j5FH~GRCuDErpRmLM0zNkFWv0yF_VWqRPXZNOMit2NS5sT9kmlpLj960zbq0eYZsA7vQUVYCEcwKKeXMQ5d10MyhC3z70xVv4uij6Rj50ronSemMc7Mqge7kODKtDUJHfcKb7rVYQ--.jpg
//media.inmobalia.com/imgV1/B8vEv5Xh_VThvnEqMx4G0ZxU_YC_pCgmETwWNQKyeMqLb9Afo_WSoi~kcK5mwaepLz96AHEmAzWJQblCNhundhnOIYTFLWoaYUszz9ihVYdHm9YKBDiaxJN5s92cm2jlAnQ~n6vXJyJzdsCEf~GRspdq9jwzpU9IPWAprSD2gV_BV0oBDk3h0pk1h4yDWUBApCKc5eeCDgYHSZZCH4FA5Qwam9xt91i2jOqNsi5xQOBGceLh_K2YP_Ajj1rbA8IyztpaEaroCCULHOWjVTIXz5zrWNRiteCVuGTVzl8FBy84ywgkIuCm2H_5EkgOwoqnRGpftQ--.jpg
//media.inmobalia.com/imgV1/B8vEv5Xh_VThvnEqMx4G0ZxU_YC_pCgmETwWNQKyeMqLb9Afo_WSoi~kcK5mwaepLz96AHEmAzWJQblCNhundhnOIYTFLWoaYUszz9ihU9Wqq7y1kPNXc4dQ0v4p1xbp_CGU29V0FIwc5dxdc_uGZVaRYH4V6kNKKaJ4aWY_tmzIYMggsyMvdxefyx583ANGIx63IyNXqIPkpvAmrHftYGPt6cdON24Yq33Rm05XM5TNAnzBCze~jBLmUxnVg4k4AkvMVJmqEuaXKlFVJiD2qbE_KoUw0GwBUKUZdFjUKacjAV1FU5MLG3drlF7jbrGZQshDOg--.jpg
//media.inmobalia.com/imgV1/B8vEv5Xh_VThvnEqMx4G0ZxU_YC_pCgmETwWNQKyeMqLb9Afo_WSoi~kcK5mwaepLz96AHEmAzWJQblCNhundhnOIYTFLWoaYUszz9ihAPStWJnmIbW2NrhtIeGe90L1S1xo6V07VME9YsfJoCkFqUwW53tThsL~lu5zz2ul3oxjVoZ1cCu53JqGk~T8YUuHk29uk5AOweOx2qE~Kd~emRNwNFN3DErMuqbhMYSfQnb3x_l9V8j1zeZ3q3k6XquoEVeyPYM0gXPwSAEEmyON1dYddVtAMmtfeDqw06MR7VF1Ke7IN0k~5tEQuaLaYyZvAN53TQ--.jpg
//media.inmobalia.com/imgV1/B8vEv5Xh_VThvnEqMx4G0ZxU_YC_pCgmETwWNQKyeMqLb9Afo_WSoi~kcK5mwaepLz96AHEmAzWJQblCNhundhnOIYTFLWoaYUszz9ihXWCgZHNtk1iblKNyPbY1XXZJwRCW2kZs7lRWXvo7R8vnOK8d9A_2mA1zzM93OOaO_oa2bcv1Dgem~ctN5CATU0Hh7bA1O6s1wc7LSN5hTOjiQv9M3IM7tsoWQ4gvoWtJijhCKYN0wQcd~sXfuZu6A~8PLHCfGMQNU1IKQf1VQOrmNlYYE9mlmC3p1dqJvZn14tsFb5v8fQk6hEHMY9F12TKlehMxKA--.jpg
//media.inmobalia.com/imgV1/B8vEv5Xh_VThvnEqMx4G0ZxU_YC_pCgmETwWNQKyeMqLb9Afo_WSoi~kcK5mwaepLz96AHEmAzWJQblCNhundhnOIYTFLWoaYUszz9ihUNi8LI5mroczZ99bnKGgMCWbIUjASCfHioZM_tNQAxzd5Jyce1EX6Vr9lGApq7ynC5oxRMDsTWCoz8EJWleAVqhvOS_fFIRAIg6SK6Jcy~l7oN9ANX7zkyTtNMwuyiqPGvIqPqgaI1ELKV6kl5jYTFgtsH7iWDSW~SmaSDUV5tt7U4vx2lUCZCg~CumyKZtiWCl8msY1TmSp4nkogupTxcUfI8_UIA--.jpg
//media.inmobalia.com/imgV1/B8vEv5Xh_VThvnEqMx4G0ZxU_YC_pCgmETwWNQKyeMqLb9Afo_WSoi~kcK5mwaepLz96AHEmAzWJQblCNhundhnOIYTFLWoaYUszz9ihVdfZA2rMlGwmQ4rbZg0erbtgTwPxwA4bq2s79Zvo1L0q9Tyvkq0gkckV0eIjxzkMljNUq_wnKzUUrYH9LdeW47OwhDJSUyoSIHoVs3PMGt3qSBWyM89RdfOGHqOJeDu7P_VUa754a~eSm7~dfKCKj2dol3VGaZK~69jHAH4AIQ3xQv3wT0qaY7YgXuNrk6Lu9_SID3OfGwCjxfzzg29WSxDNqZmxSg--.jpg
//media.inmobalia.com/imgV1/B8vEv5Xh_VThvnEqMx4G0ZxU_YC_pCgmETwWNQKyeMqLb9Afo_WSoi~kcK5mwaepLz96AHEmAzWJQblCNhundhnOIYTFLWoaYUszz9ihAfU3FfsemdGVuXFpQtZq_oZkD_FjWnHnguNcKiAU9Sx_er7XYGyrYbnMsL2N2qXWwYGNaQWixUfbve0jP9fzF7PsLEpVi9IMU~xOUDspYyU0eke6cOL9PIy_N08IDX__w6q6nLPu5B0uKoaZL8cIg_uQ6NeA2li2USY6jW1NWeodXzVGfPKhH7tvW3ECXyn4WA_s6w37OSkEaailVQWR8HWfVa9zOg--.jpg
Capanes Sur, Benahavis
Villa
1.195.000 €

reduced from 1.295.000 €
Villa in Capanes Sur next to La Alqueria, Benahavis
Villa located in one of the most demanded areas of Benahavis, Capanes Sur, a consolidated urbanization with 24 hour security integrated by villas and residential luxury apartments a few minutes from Puerto Banus, San Pedro Alcantara and Benahavis.
A short distance has access to shopping malls, supermarkets, international schools and golf courses such as Atalaya, Guadalmina, El Paraiso and El Campanario.
The villa has two floors. On the main floor there is an entrance hall, a fully equipped kitchen, a spacious living-dining room, lounge area with direct access to a covered terrace in front of the swimming pool and gardens, two guest bedrooms sharing a bathroom, guest toilet and a staircase leading to a storeroom, a service room and garage.
The upper floor has the master bedroom en-suite, dressing room and private terrace and two other bedrooms also en-suite.
The property has a private entrance with parking for 6 cars and a private garage.
REFERENCE

208-01385P

bedrooms

5

bathrooms

5
built

491m²

plot

1.203m²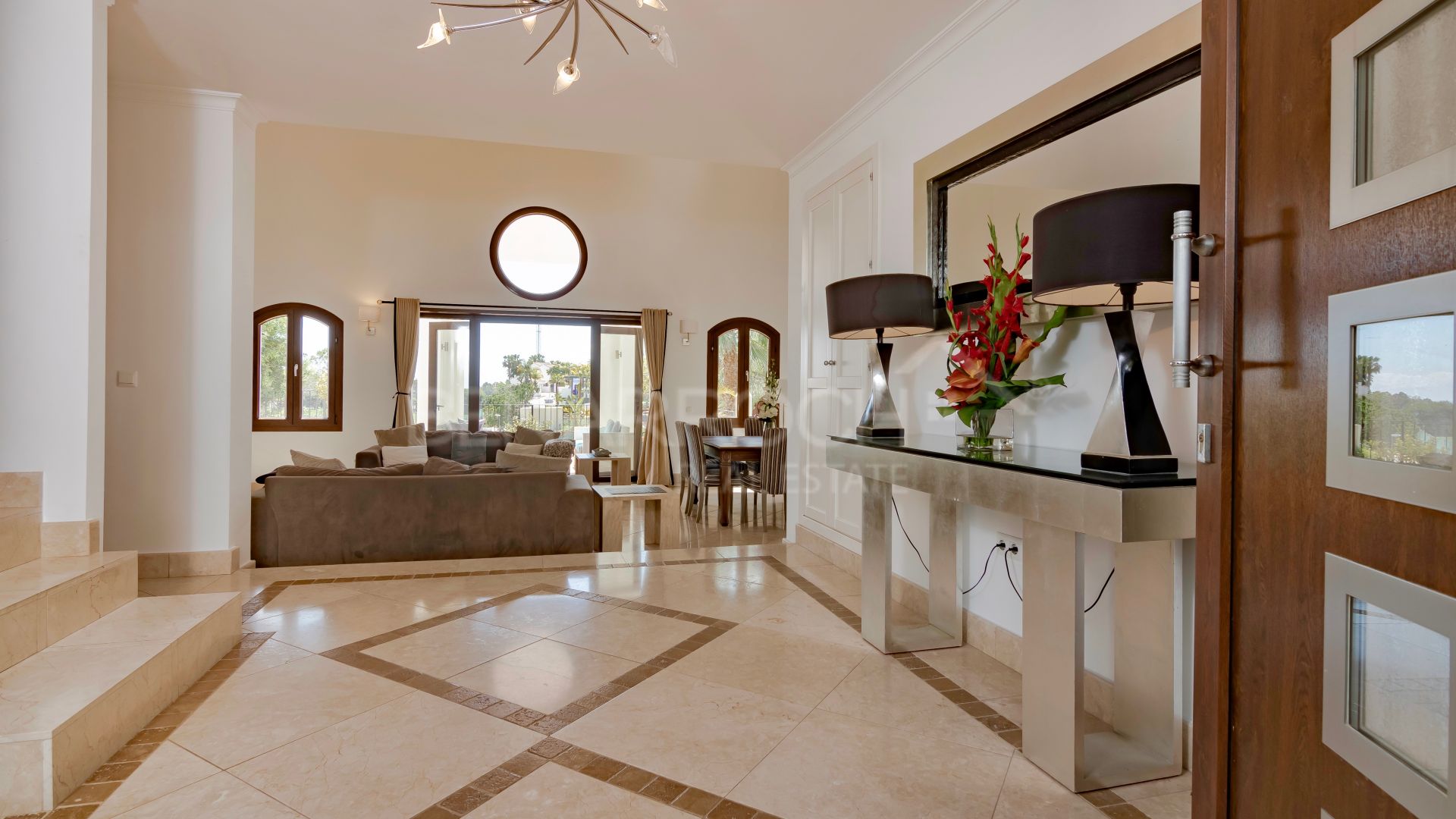 Video of Benahavis Area
similar properties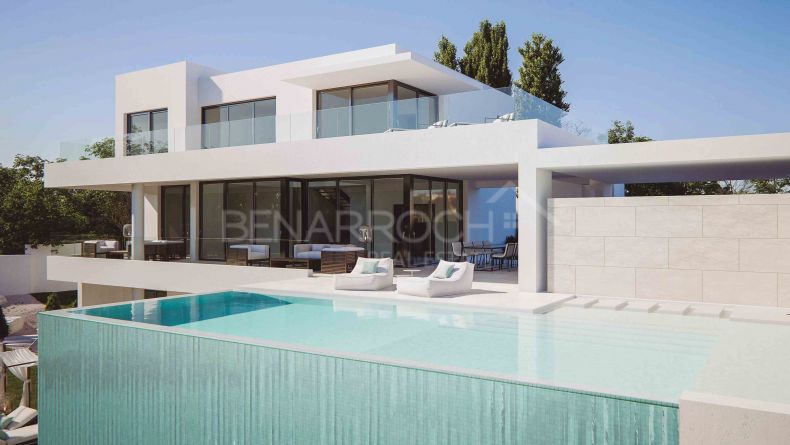 1.850.000 €
Villa recently completed in the Mirador del Paraiso urbanization in Benahavis, very close to El Paraiso Golf Club.Mirador del ...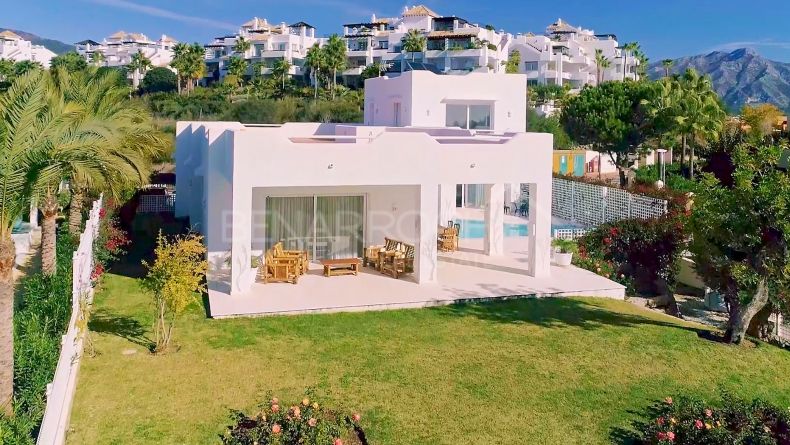 790.000 €

reduced from 900.000 €
Fantastic villa with open views to the coast and the sea located in the Capanes Sur area, in Benahavís.It is a house completed ...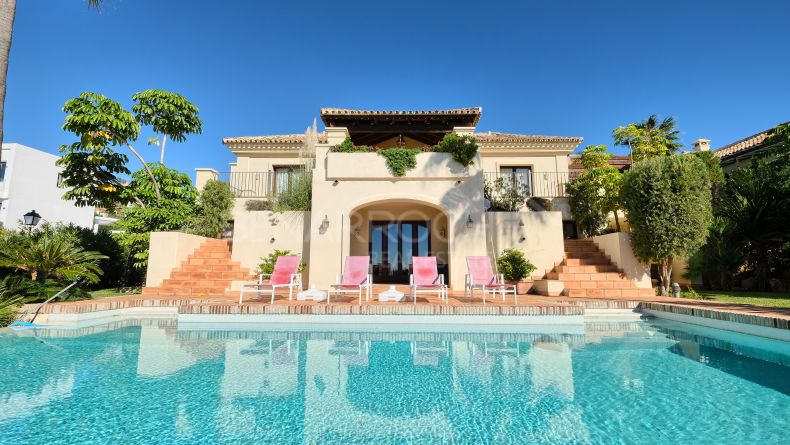 SOLD
Villa located in the gated urbanization Mirador del Paraiso, in Benahavis, with a charming classic style, in a quiet and private ...