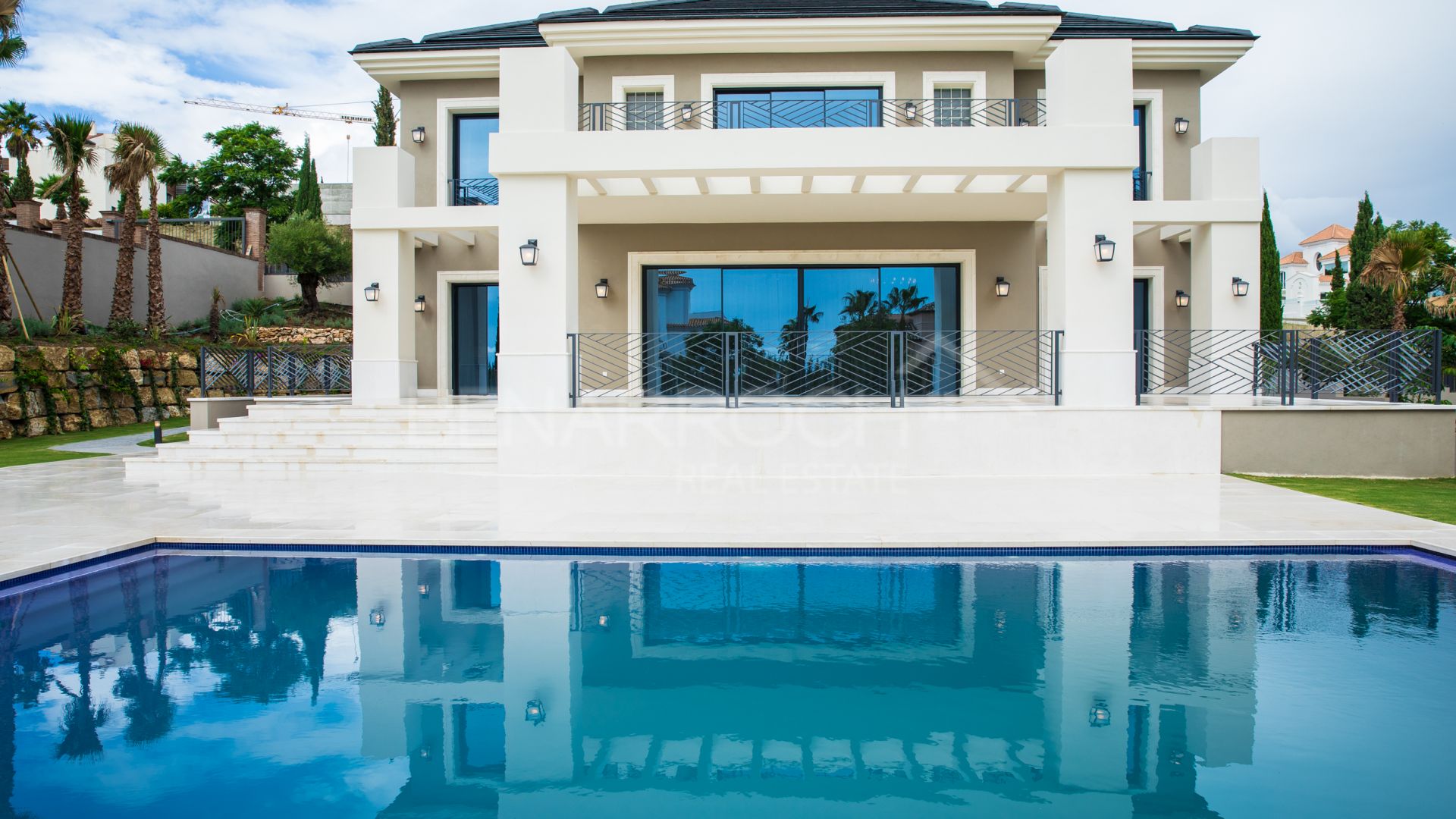 //media.inmobalia.com/imgV1/B8vEv5Xh_VThvnEqMx4G0ZxU_YC_pCgmETwWNQKyeMqLb9Afo_WSoi~kcK5mwaepLz96AHEmAzWJQblCNhundhnOIYTFLWoaYUs8p3_WmOi8btSjybzZlLXcWfIU7gls3MkCIY1XTyQC0_ju9_exBQXSPk~0lrsisCEhKjZu3ZyMr76Th_3zqA8vLauN_w6dRuCqnRtbuEjHMtHQPbu6Z16oI472WZNUfGnISAK4gJrOthWoKdC~5TkM2_t18GpDHsniS3fy0_yiaB~U5UlsBR5GwGCml9AAO3Fr_WhCbc3TNqToSaXXXmsf6ZurkAKYJOVm_g--.jpg
//media.inmobalia.com/imgV1/B8vEv5Xh_VThvnEqMx4G0ZxU_YC_pCgmETwWNQKyeMqLb9Afo_WSoi~kcK5mwaepLz96AHEmAzWJQblCNhundhnOIYTFLWoaYUs8p3_WzTlb9ovKpCDt6OwMTkK2bZXAdYRsmvU6u~HrSataRnU7IHNNTr~rqgWTmSy~3gpfjRJUqTcgaKQjdHjarqxHKpZ13ZaM6v8tV3aI7JZLpUXy8P5Yq2Nc9RfYkeNIzIORE7ojzP0t3WdT0emcW2S9qRLZhKKFcWIEddwVPQCgLwYHmWMERqg3f7WmzeWWMo3pG44qZzStboTepkdybk6mIbUfjVA_Ww--.jpg
//media.inmobalia.com/imgV1/B8vEv5Xh_VThvnEqMx4G0ZxU_YC_pCgmETwWNQKyeMqLb9Afo_WSoi~kcK5mwaepLz96AHEmAzWJQblCNhundhnOIYTFLWoaYUs8p3_WyzopF7qo1hfcQBhAtUaTvoqP88SwsHPEcHTMkLNzQ2zRrI5lPqXe1nIvrxGh4TT2zdotEjL8iyk2u6XLmFwKS8Lb~sKxwccr84yLdklLX21tWie4IFir9VhylmBXelkk6KEjbk4QGdtbdFKPVN8Vx86nyiZugjZtKHMserurKUaCiYqRzisBD4MO0ikAp0pWvZjzbPQ3hc_X9DKYwHfpLz5~6kEavQ--.jpg
//media.inmobalia.com/imgV1/B8vEv5Xh_VThvnEqMx4G0ZxU_YC_pCgmETwWNQKyeMqLb9Afo_WSoi~kcK5mwaepLz96AHEmAzWJQblCNhundhnOIYTFLWoaYUs8p3_WyiLdwN012QVclVMNLdzD6vAD4P8g78OeGAPMQrs1z_HiZHj7OTT73sat_U9o_Ih7cq2V3D7L42Jm6rPqSB3oSn8ElzaThaHfSplY2sq2d6p2WDEngL66ZkIYGlsi17kY6pw67gsdU_fHrki986lAZjqffKFJf_YnPfafaohVFJAew1pQGceWiDtnt8yx0P2JrMSiXuIMUcPQW2BCluruDSLiAeYoWw--.jpg
//media.inmobalia.com/imgV1/B8vEv5Xh_VThvnEqMx4G0ZxU_YC_pCgmETwWNQKyeMqLb9Afo_WSoi~kcK5mwaepLz96AHEmAzWJQblCNhundhnOIYTFLWoaYUs8p3_WyL9LZlQSAyBU7iiJAmQHRdT5rjJVKnyq_zHUZUojoG4T~jZij_1xWSnn8CzGv5APeRPPiJaB1Y7k3wXZh7aKmwEPPcIe2y4YwyR_SnzsvvAprAlHJH2aGPZjKjqeAf7keWxiKUEnr8LDaPsGX~k0wZ8on1dNT2eXGkYcnoXo5SjNPSk16Q1WqDEhAn9CrD_Z~tiwd_7cKxo0vkHF5vPNWNkZGIBUcw--.jpg
//media.inmobalia.com/imgV1/B8vEv5Xh_VThvnEqMx4G0ZxU_YC_pCgmETwWNQKyeMqLb9Afo_WSoi~kcK5mwaepLz96AHEmAzWJQblCNhundhnOIYTFLWoaYUs8p3_WwoiDVPhLCTlkqri~km701B9baht2NynehkueHVdv5pnQESptbYVQxsmEh3Uxr6bun5ZkNjVadPCd9IVE0AqYoF~DwYYitbnXMv7Z5WKmzrlsQ9iePg50kdZ1DDB21YkLcQ1R1baOXCCnUoS5_unlHfW0JMIPhqS0S0pzMUt8bxF6G59qnfYCLibJC00xDUQW4Uz8uxDWhJfXeqz9Ryh2D8728A~IkQ--.jpg
//media.inmobalia.com/imgV1/B8vEv5Xh_VThvnEqMx4G0ZxU_YC_pCgmETwWNQKyeMqLb9Afo_WSoi~kcK5mwaepLz96AHEmAzWJQblCNhundhnOIYTFLWoaYUs8p3_Wwomgk~cI60_BlPTLnmg9YBRq0bGYZFSJeYR9Asn2Ov4L7eewy~zY13QKPu2~ffJ1C9Uj~dphQwS~XJKEz9c0mV_wTTGdnoCJPEPjqndDOFwLiszGBNT0l95J2y4lQ22EA6yrPcIHnbE2SiDK5FscM5GXCwlSixGve4wR1glV6uAXUqMbsGYUM89MLr6Jd455txwvoI0ON1YrkqkNryM_smg3sZcuWw--.jpg
//media.inmobalia.com/imgV1/B8vEv5Xh_VThvnEqMx4G0ZxU_YC_pCgmETwWNQKyeMqLb9Afo_WSoi~kcK5mwaepLz96AHEmAzWJQblCNhundhnOIYTFLWoaYUs8p3_WzCHi6BgExZGWNuVEIwhvhaYStTlkjKS0XgTB4umNcz8b2cwIKm_sgxTZhtpDTHQbmpNWLT8nR8N5oVqYUpLzpb1Y5_af5~kwKURXtTMdTMyhsI~JS2Lx2iyFRsNtT0eMsXBcsQjwsIqdYcXuS8Krv43kLp46qDh7BNlI1X5ziczwSUNtOlzRK37zIK7hcXHm6Y57fB4Sc4~ow5zxxJoEvgCXJXpKCw--.jpg
//media.inmobalia.com/imgV1/B8vEv5Xh_VThvnEqMx4G0ZxU_YC_pCgmETwWNQKyeMqLb9Afo_WSoi~kcK5mwaepLz96AHEmAzWJQblCNhundhnOIYTFLWoaYUs8p3_WnISS0V68LKEL5kBPV49V5c8lY95_n7MXBs8xY0oVWzo1ccchr36gQl10dAswiQ~dbaydFYz9dWfhcBYPsk4MzqVwqMoV~~MIr2QbBaH5vnCZ4eTZr2EAnGK9FK8Cd~8U4pQReJORwUBgjVMTMCEj3qZc0QUtGySAngOInFCFsnZRDx4F_~3DalNzLDZeA6v10FtaSP57xI_hOiOQkePkFxfd5IZ2sA--.jpg
//media.inmobalia.com/imgV1/B8vEv5Xh_VThvnEqMx4G0ZxU_YC_pCgmETwWNQKyeMqLb9Afo_WSoi~kcK5mwaepLz96AHEmAzWJQblCNhundhnOIYTFLWoaYUs8p3_WzHIK3tMz~emQhrXV~wpr_xbgOEnCRBWO8A_A4fFHqE91TxXcb83J3HFhuYmaov3BQBNYT8DEhucmeQ~1n7Bl36l6nH80TDUHew4_eVaaIcslGF5HJ57Qmg8bpPymKoaCEG3U8bU4QgGFDdG7X7DzFULmGau4Su4WlMR3D8HuwcppnpXARVdbrgVtEffLpsgfNnEIRNc44497egT2wHahT1~f4Lk8vA--.jpg
//media.inmobalia.com/imgV1/B8vEv5Xh_VThvnEqMx4G0ZxU_YC_pCgmETwWNQKyeMqLb9Afo_WSoi~kcK5mwaepLz96AHEmAzWJQblCNhundhnOIYTFLWoaYUs8p3_Wn3VPfhle1k1DSCpbkOgJd~Ana1RrdhGg8v9wWZ068dUs2WL7k6Qd4cy5wv2PD0jiE~Gzgxfhj2mBXwpTX84FdlzGn5zRLr2Pzf~NF4z2OcoAbwX8BYm4TwTt1ucjvjdLlv~3l7caKmeOrLb4L4K7yZWyRXq7QPUf0plIQkmB_sqSpTMbfH~l1YbYHYR~l85_bcA9H70BD5ql5OUL__ALO6Y2LiQVMw--.jpg
//media.inmobalia.com/imgV1/B8vEv5Xh_VThvnEqMx4G0ZxU_YC_pCgmETwWNQKyeMqLb9Afo_WSoi~kcK5mwaepLz96AHEmAzWJQblCNhundhnOIYTFLWoaYUs8p3_WnvoelnIwROIoOEhY_Mit9ojBj8c_JdTnD6BIdEN~PB7I2JjKgQPD9p7ntXRX7A7MG1NRGeXchHbaVbRQtuXKuwwnr5uayuRq0TAwWfpbOBk_AEnudWNfGthFPf~hNqGnQBSe4HsZx98b7cy5dMpN_s01gnSqqWwxFRkX~CSIzu2Vm9r7exg~MnTf3uxhaKkkgEzTRet7c89CCjPOXNV_qza3HJiE0A--.jpg
//media.inmobalia.com/imgV1/B8vEv5Xh_VThvnEqMx4G0ZxU_YC_pCgmETwWNQKyeMqLb9Afo_WSoi~kcK5mwaepLz96AHEmAzWJQblCNhundhnOIYTFLWoaYUs8p3_WwthM_6jR_lMAQ6II8R5tbo3BfC~_9UimhiHgSH6iMMi_3iyxRZQQASBKLSkwNqPQiayqUghFCz~9nt3COkc7jSRpI3CTb0xDX0ZiiPaf6TXs3mqe_51cTssAg5ymmBTCXkZsfCTRYM~5go~JUIMA1O0CLniAQYo2nOPnBhVxp9Pg709s9Vl0zVJ1pSC1EXt_rDndiDXQzOIWf5vYDmWth8ArMgOjiw--.jpg
//media.inmobalia.com/imgV1/B8vEv5Xh_VThvnEqMx4G0ZxU_YC_pCgmETwWNQKyeMqLb9Afo_WSoi~kcK5mwaepLz96AHEmAzWJQblCNhundhnOIYTFLWoaYUs8p3_WmLvPhuURHPEz_irBw~Yja7CxTSwyeuVFLTRQOLfime3he023Q5K_3L_6hM~lAzekCttQBMc_j~WsbPRkobz2JAd3ZeOkFw3UXcfVeDwi8THM08QZAUV3h~cE~GCcfldaUlONUWKmsljK3c_u_fW7XKnSZNhcYeF2F83b7b4I8BIyHPiJmt1~7ku2STZzlNPLYruLH8jn~hJFU_myYg3UzDKf5~1V3Q--.jpg
//media.inmobalia.com/imgV1/B8vEv5Xh_VThvnEqMx4G0ZxU_YC_pCgmETwWNQKyeMqLb9Afo_WSoi~kcK5mwaepLz96AHEmAzWJQblCNhundhnOIYTFLWoaYUs8p3_Wn3VJh3r9gW2hz4N1EG0burdZqSOBJxN6MLz5J5z4I1VRUnED22_V9n8l5pdLzR~7Vy~qYMM1XTXaSxTtVcI~3ZQsbgsIX7RjTFH4oO3nkeeN_ylap9HSLXzzJJKs3jmwvjgzXaNKsMWYnhINNnP5qjBtSUb8Eep56aCA_teUemD3WcGTwXfQo5tU64wD6fzQ0dzudb80Vf7yczc99LdSGWLH~LS4EQ--.jpg
//media.inmobalia.com/imgV1/B8vEv5Xh_VThvnEqMx4G0ZxU_YC_pCgmETwWNQKyeMqLb9Afo_WSoi~kcK5mwaepLz96AHEmAzWJQblCNhundhnOIYTFLWoaYUs8p3_WwtopO1F5O7JTSpuU28MpFIS8j7nN0x3tit6S4oIgxfzcPSLp2XLkY9_FVLm_vIXTTqWrMkTLS3ldmXVr8EkyPJgu3ZmHFdNETkSGs021UpPgeXGrxyqjEfFZxxgt30zmoryxTv7f2y5sglidEvrYJ_BlVmScs9M5Ea8AMT3R9YECcG2YU_~HH_jIjLzJGvloDPeSGZtn1ZsjmHcDPOPvHc7EvSlLMw--.jpg
Los Flamingos Golf, Benahavis
Villa
2.800.000 €
New built villa in Los Flamingos, Benahavis
Fantastic villa located in Los Flamingos, Benahavis, a gated community with entrance barrier and close to the golf course.
Los Flamingos has good access from the N340/A7 road and a few minutes away it has all kinds of services in the shopping centres of Benavista, El Pilar and the supermarkets located next to the access road.
The villa is developed in two floors and basement. On the main floor there is a kitchen equipped with first brands electrical appliances, living-dining room, bedroom with private terrace and access to the garden and pool area.
The upper floor has two guest bedrooms and the master bedroom with private terrace.
The basement floor consists of a large garage, storage rooms and an en-suite bedroom.
The villa is equipped with marble and hardwood floors in bedrooms and lift.
REFERENCE

208-01375P

bedrooms

5

bathrooms

6
built

526m²

plot

1.295m²
Video of Benahavis Area
similar properties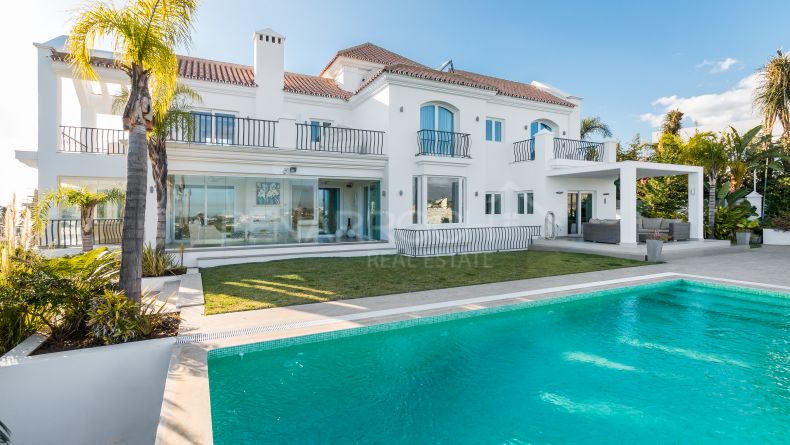 2.475.000 €
Elegant villa situated in Los Flamingos Golf urbanization in Benahavis, with views to the golf and the sea, in a complex with ...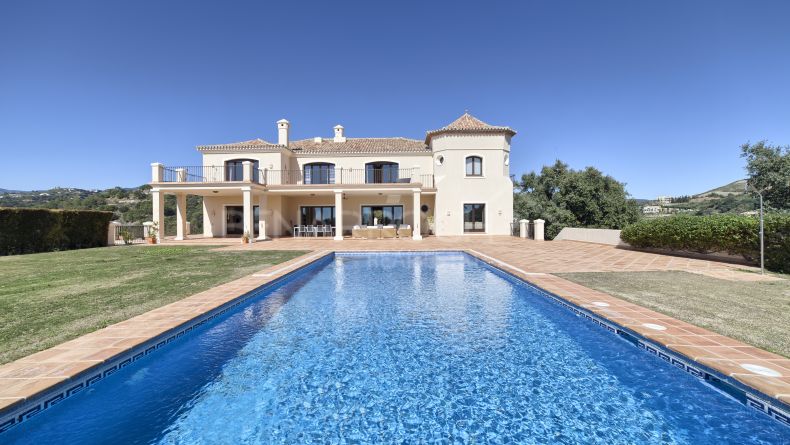 3.700.000 €

reduced from 3.995.000 €
Property located in the exclusive urbanization Marbella Club Golf Resort.The property has an extensive south-facing and very ...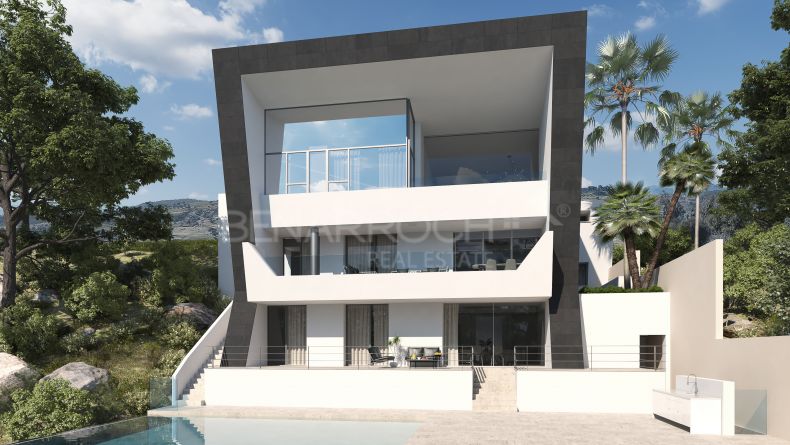 2.995.000 €

reduced from 3.500.000 €
Modern design villa under construction, located in the urbanization Los Arqueros, Benahavis, just a few minutes from San Pedro de ...