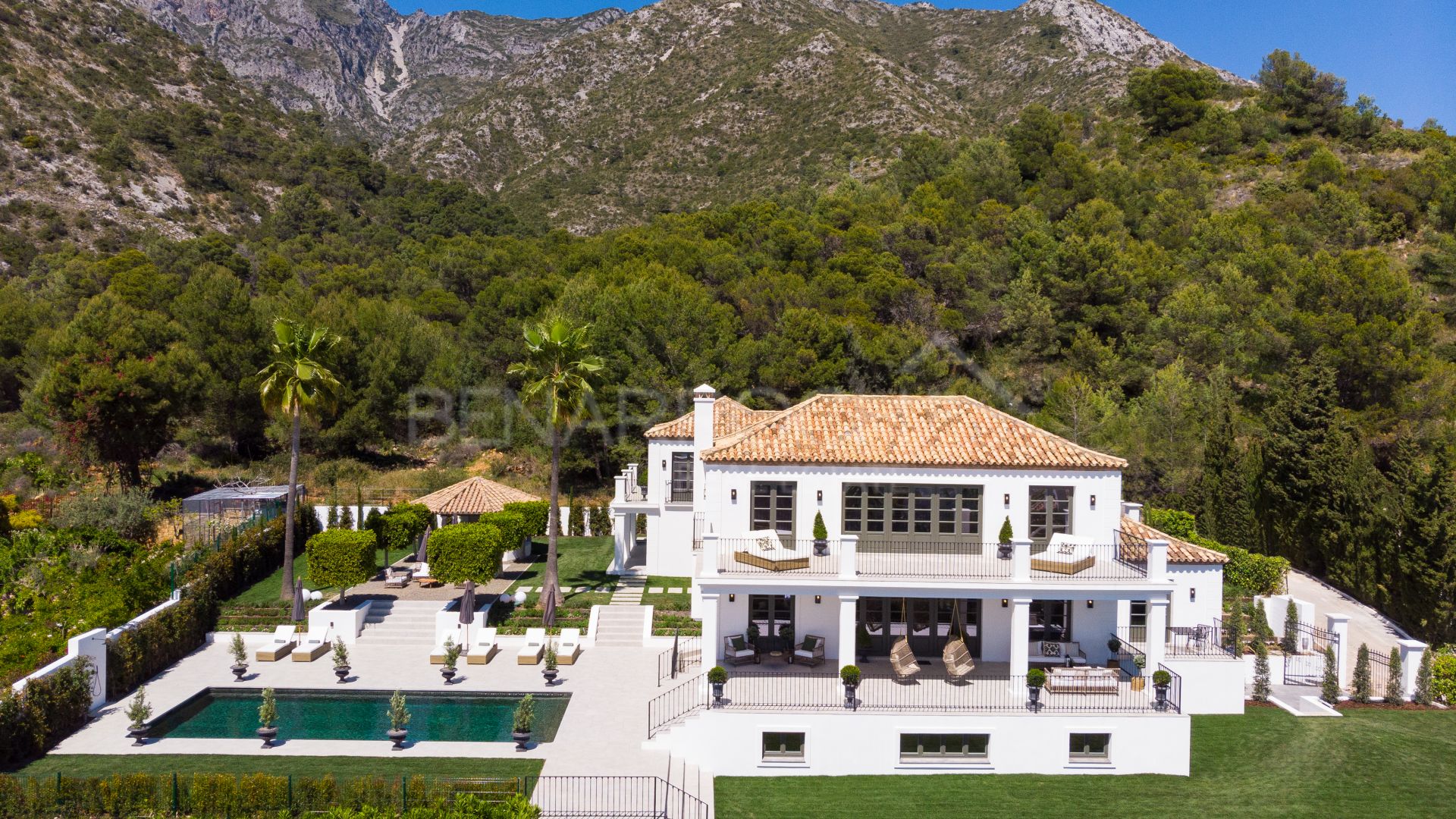 //media.inmobalia.com/imgV1/B8vEv5Xh_VThvnEqMx4G0ZxU_YC_pCgmETwWNQKyeMqLb9Afo_WSoi~kcK5mwaepLz96AHEmAzWJQblCNhundhnOIYTFLWoaYUs9D1WbHMZ2EKNZGcuBw~k9Ym~JWGdku7OeRgX7tcDOZtI3W9zoFNCe0P1PmuCJW_TVyF0FtNTFyYO9Zr3OPeMCrwYBqt0o_ZU_nZT4KokvbWVmVZ_9pfacZZ~hzLfuHIPSvyKG_u9l8SkbUiinJyjQuLYFt68N5TVMXBhhgIt58KFdf9znlywguxPQfP8O9P7vpd3efGCSBtYfaNvqn0rXHeyEFOe3ObWNcg--.jpg
//media.inmobalia.com/imgV1/B8vEv5Xh_VThvnEqMx4G0ZxU_YC_pCgmETwWNQKyeMqLb9Afo_WSoi~kcK5mwaepLz96AHEmAzWJQblCNhundhnOIYTFLWoaYUs9D1WbSjXPzVe5sO9WWfaCDRBHxrDCBq1LBiXewp1pt0QQ6pL0464mDOnc9nxNkejJiiUn6V5MODWb7zVRh8AXo8L5SwevUo4lf9i6LIsZ07QGH9lBVrwdqRQUFKbR2ooFjyrxoImOncwbiVY78TDvJTzGvt6kkA6ghmZPWawtwdbRTbQpLg3wB_Rjo26dBeGUVRl5iaa1dnHbg_CUCBLpXBY7BXcn7wquZQ--.jpg
//media.inmobalia.com/imgV1/B8vEv5Xh_VThvnEqMx4G0ZxU_YC_pCgmETwWNQKyeMqLb9Afo_WSoi~kcK5mwaepLz96AHEmAzWJQblCNhundhnOIYTFLWoaYUs9D1WbQb9yWY4oZ1gp0xEgzLJoqpwM0OTWjZ660NQFwjb24HZNfCp6bjeM1fa3dDmQp2phsc5gDym~LGnfkCKMuS9_iVkQrPOByG_3nmnwMQam9wbTmsCX6FFXsqXx2SOl66sCLqlJOMD65XKG9JfMiMXPt5cKx~3uGAK8i8P5_5qYS4rJe1uPns7TaGc6Xl2g0EG3oGhp4ZpriNum81QnVa~_tD1QvE7xKA--.jpg
//media.inmobalia.com/imgV1/B8vEv5Xh_VThvnEqMx4G0ZxU_YC_pCgmETwWNQKyeMqLb9Afo_WSoi~kcK5mwaepLz96AHEmAzWJQblCNhundhnOIYTFLWoaYUs9D1WbSHIhv8F3iflQR7sg6mQK_F3kbiN8KgYVyDeKa2tI0fnwLKcotdhnuY_JM2beoAJoQroDaVOd38i1U~8n46EOfS7teYESlzWEWKSXuUXz9~0DY2Q5~Zv1P71xN62VrQ8fKATmqGDoGJ7Q4z3k~gsi0gzP9LeJIEi~xNYaCSsLtkQk63t4qiB2w5nkK~xaNaVnef2U8Dtjg9H3ffIXjt9nq84e8Ok~xw--.jpg
//media.inmobalia.com/imgV1/B8vEv5Xh_VThvnEqMx4G0ZxU_YC_pCgmETwWNQKyeMqLb9Afo_WSoi~kcK5mwaepLz96AHEmAzWJQblCNhundhnOIYTFLWoaYUs9D1WbTHSmxmDBMFODSRDafrYSe9ldL2e3ZqbHLM_WD3C96n6afeQ7SLgVI0uyqwiAalH2Gw2tGNvuwdwRhNW1OifKxH7BnTcsYQcFgeXemtFEnVcSwkWiMsX36YBxOpZg~_UeCni8AiGrFKsEnFLE1SuheNJ9dP_WJ6F25teFCaR3MecA7CZduPhsGEypwP6Po1amk9e~lLYkkbRKhmuQSzT07kLnk3jbnA--.jpg
//media.inmobalia.com/imgV1/B8vEv5Xh_VThvnEqMx4G0ZxU_YC_pCgmETwWNQKyeMqLb9Afo_WSoi~kcK5mwaepLz96AHEmAzWJQblCNhundhnOIYTFLWoaYUs9D1WbTW9~VSjwGbH_UqtaGOfN7fSz~9foUieNTWSl0N1Pqh~3n1xpEAy9F2XvQm39JJ~gSBHhLi__BXyqnz9hAgY9klwV13eExRedXSx_YG2sZtdmepnZD_Msdxe5BI~sefUEoiW4ifIKFPhCR0VCJKM_KRxuivE~BsUQiZ4ADkLpHN5laqesOIJB29yFtkbqld8RHtIG9yrJPW9l6G5Gq4VM8JLMiWqPIw--.jpg
//media.inmobalia.com/imgV1/B8vEv5Xh_VThvnEqMx4G0ZxU_YC_pCgmETwWNQKyeMqLb9Afo_WSoi~kcK5mwaepLz96AHEmAzWJQblCNhundhnOIYTFLWoaYUs9D1WbHR3qnKj4s92MxmS5D5zO_B7rr_SzDnyy6H122PQZffH4VKTE55a147SjEFPzbyA~QevjonZy_JtYMhml_xk9G~hhBd8KiYCNEh1D45Xwl1brFJcohstbD5L16ssiRPYhKFTuA5vjMSsKXv9FRl8fXaJfK7x_t2I4LY91hyW3wtEeIvOv4ww3zKIZU5gdoyMTcunKtyxSdR7o3P7bX62m56fxuLf23Q--.jpg
//media.inmobalia.com/imgV1/B8vEv5Xh_VThvnEqMx4G0ZxU_YC_pCgmETwWNQKyeMqLb9Afo_WSoi~kcK5mwaepLz96AHEmAzWJQblCNhundhnOIYTFLWoaYUs9D1WbScN52s3mfsoqlIa7YjWgHCPN_X5ozSyrR4oCVR3NiHURTSt7zy9HOpg6fatTeOP8RrXgMDj85XmwtdLDBqwROUWv~3jzVNszOkDMxj21uNTPUrCTrzUeFcOQbQLzFsGfCb5gCZMZq8DM_LbGq97lkk36vtu5g4_ZE9n2ZlfrTCX3RDXFloOvweZsoY8Nasrs_38~l~9YiYZsJ6YMdEJIar2h9wcBBA--.jpg
//media.inmobalia.com/imgV1/B8vEv5Xh_VThvnEqMx4G0ZxU_YC_pCgmETwWNQKyeMqLb9Afo_WSoi~kcK5mwaepLz96AHEmAzWJQblCNhundhnOIYTFLWoaYUs9D1WbSZDPS3rZmRalPa0qKRfirp3gdWTIEvrlUAGZ1szeduLhJGzeu4s6ut7lKah95MNn~ZDVGCHcwvQ~HYT7I4voYmIfB3~c98mf97hxIhurO3lMlIbq4ubfMpmfg6Mo6~wEyWDSRupGemTDOvlg54o9i8RvCxtdfzGFsXpUJlmseFqsJdAAq7FOnD6OVuxbECdrkytqR8EenKOkBtAIWFFldqr1OjGOfA--.jpg
//media.inmobalia.com/imgV1/B8vEv5Xh_VThvnEqMx4G0ZxU_YC_pCgmETwWNQKyeMqLb9Afo_WSoi~kcK5mwaepLz96AHEmAzWJQblCNhundhnOIYTFLWoaYUs9D1WbTsD5_sxRCJPu0F9Q4NdP03QBIzi8t8yGWqdCcZTPfAyN~tprbeamaTZPeBJ8MikJ3a~NIKcMk_kTtvUjZPUMMfZgj4RrMAU62NpcgerAtAJgsc7TYjRCtuZaL3iS87fEu6bAzSTD6DuS1c7U_~EDlzWcDVEsrqjofTYDiv37O7z2ncM_6FzT_XZ9nG~uKpoYCY2nK9ExdlirUQ9gy4gE0nCn0PsUgw--.jpg
//media.inmobalia.com/imgV1/B8vEv5Xh_VThvnEqMx4G0ZxU_YC_pCgmETwWNQKyeMqLb9Afo_WSoi~kcK5mwaepLz96AHEmAzWJQblCNhundhnOIYTFLWoaYUs9D1WbTWrE~HqKoA7ftJXDnm3kOG~CTRoOVrWj8A4fR0xRyNLxX5hmKd7~0ffhDdBWNDKz~gmJMnhsnHOqqt~8zTdqWYiEsrNe5yqxQ3P6ZzeU9pwjBmjuzF~cWB8EWt8ZA~ybZ5_GwVba5v~wP0H4fVhAX~wM_x3pf7YbUVj_C38RcVGiaGaG8ojmuLqi1D9EQW98eC37UywQOqidXkd_MwFvZrWRAlJRdQ--.jpg
//media.inmobalia.com/imgV1/B8vEv5Xh_VThvnEqMx4G0ZxU_YC_pCgmETwWNQKyeMqLb9Afo_WSoi~kcK5mwaepLz96AHEmAzWJQblCNhundhnOIYTFLWoaYUs9D1WbQb687YyuxjwJIQlKh92n_m8NtZuKvqnd3OKZmRZesW2xN9eVENCetx4A~aTv0Qm8Qi7pXyajdJB_Fi81opqptI3es8FYD80wUDXza5y4mpcumdarHAhReIxpylkZao2dbAU6ddV6_cR4mvC0WOOqGAEqnPx8hfrMRtYvKCLPDwiqdSw9Ya20okZp15kPLH1VYJT4b~ZSBVBu_ReKU8P2AWpox91ASA--.jpg
//media.inmobalia.com/imgV1/B8vEv5Xh_VThvnEqMx4G0ZxU_YC_pCgmETwWNQKyeMqLb9Afo_WSoi~kcK5mwaepLz96AHEmAzWJQblCNhundhnOIYTFLWoaYUs9D1WbTpj6dqhjFPpaLKDHCB8Nw5jXXDOjDzQ3H316CyCfYC3vC7FEc0AM7Ht7rOn2pCJJgW3mVmvAtZX~hUD07DPFz6sm1RncHYqv7N1UAPx3zunksSreUTrPYPupPWSla43Mmvm8biwCPYKcnAypVwusuFP8GDSVIFyqxGqCJUJ_Z8dyH2cuglKfEAbTOHDL2QyENtAEj0_CMtCt9hAYMfvXibBoCChfOg--.jpg
//media.inmobalia.com/imgV1/B8vEv5Xh_VThvnEqMx4G0ZxU_YC_pCgmETwWNQKyeMqLb9Afo_WSoi~kcK5mwaepLz96AHEmAzWJQblCNhundhnOIYTFLWoaYUs9D1WbTp8anze34uXS~Eqs07ge7ZKTw6qLpeBXYak1128J8btIbYOLRh1qIqluiNE6Y6isgv21kGlIct3r3etJIE89fv0jAFZr67D8DTGYi37pPpIe32L~jyIW2ro7oOzWfbbutbTpkxLovdsrMrl2MnWyLwU0JcfPs73lPJHV8zIwOSdhSBJ3vGR81xFYW9E4BYs7nD~HqAHrRBr5IbmnYXtOQ6IqCU2ESg--.jpg
//media.inmobalia.com/imgV1/B8vEv5Xh_VThvnEqMx4G0ZxU_YC_pCgmETwWNQKyeMqLb9Afo_WSoi~kcK5mwaepLz96AHEmAzWJQblCNhundhnOIYTFLWoaYUs9D1WbSjPlI1HuKNhsxAKthjwBuKAnTQevAiSBbSXaLK3X6Qr2Orc9UMLSgqnZaDjGTM_RA~I1qSj30~q~Hrj5NcuHCPl5gasPqIh7BGGxK46VbBb4fzKt4CbWP3BuuF1kcbdSLBzK8JzPs6GCSNz_DHYc~8HNdWsivg9MIfwmwg02JLV8OsKFAZl2yXuPxcN6UFmi5XjQWEY4le1U6sdL2qyN7Qx4_RQV0Q--.jpg
//media.inmobalia.com/imgV1/B8vEv5Xh_VThvnEqMx4G0ZxU_YC_pCgmETwWNQKyeMqLb9Afo_WSoi~kcK5mwaepLz96AHEmAzWJQblCNhundhnOIYTFLWoaYUs9D1WbHMV0WpYoNQiwLG4LeLT96s0X8r2ualczV8rSsMdQraLeTb~erwYCUzq1Gd2wBzgF4NqIedp5vxR825sjI3GtpP0~3L5C~OXD6Jj1paW3~k34hhPYo6nMTrkaHWBQJ07lny_vkoRNEKH21jGSN2bsJj_YmEmZDJBBIZv2II2vQ~c9rOygwow77wRABbVHT8aEhXsQdLLSEGBszAJaWqAFG~yNCfRILg--.jpg
//media.inmobalia.com/imgV1/B8vEv5Xh_VThvnEqMx4G0ZxU_YC_pCgmETwWNQKyeMqLb9Afo_WSoi~kcK5mwaepLz96AHEmAzWJQblCNhundhnOIYTFLWoaYUs9D1WbHUp9GXjFN~eDamwovAjMpxWqmeBRQNA6KsqbxzSMEdOMBvtwnTxcLg9D9yMGQT5NpI62Vg~PHPv2qbnCP9ZjifswZ48rwotkm7h~F4NKjoarB0tM4WD64GtA25JxKWLxGUPL_i9hLrZiLgNbdAYy6mLEgrEWT7qCEukRBH5sa7KmEeHOL56uFbhT8sKhaTgwKuDzFhOdabxFjQHM3~cx~KVjOlwWFQ--.jpg
//media.inmobalia.com/imgV1/B8vEv5Xh_VThvnEqMx4G0ZxU_YC_pCgmETwWNQKyeMqLb9Afo_WSoi~kcK5mwaepLz96AHEmAzWJQblCNhundhnOIYTFLWoaYUs9D1WbGI0iOBaNxXgM~LW72mPb2PIo_y~Q3ZQd1nKpoo0ilX3GSppq7EYKGcQykDUMT68yHzbS05czgOe8lP_KdK7_xtJAtDTNf_kuHgCOxAjIsY7uyPojL2Rq9oz5B6ySxp58_OXS94UFFqUVi9C4h11CwqTML6giFeTlnysuzluM3ekg6racN_LQ88ibYYaeq0kUTx9M8BZ04qEmSo_F4QiLzRyIRBaKiQ--.jpg
//media.inmobalia.com/imgV1/B8vEv5Xh_VThvnEqMx4G0ZxU_YC_pCgmETwWNQKyeMqLb9Afo_WSoi~kcK5mwaepLz96AHEmAzWJQblCNhundhnOIYTFLWoaYUs9D1WbSZZq7yk08W3FuSlLzSc2Exu7HFuw20IQtNvbWQd7DlvEt4DWtrmVgSrKvXIp85W9~hNjGcvdYgKvHSc5UoRYudMG2yAYLsO6Usz30nrKQ755Ps0hN8RO3xJE3tsOs7QLvrdCDZH7B4LF76hisjUR40H~yLQZhLVco5hLZxnzjjmJ1ukaePm0LorMgoucNv3YaIhxfllz4y9TAZA9lTCxXgEQKtmqsw--.jpg
//media.inmobalia.com/imgV1/B8vEv5Xh_VThvnEqMx4G0ZxU_YC_pCgmETwWNQKyeMqLb9Afo_WSoi~kcK5mwaepLz96AHEmAzWJQblCNhundhnOIYTFLWoaYUs9D1WbTs~6wgSO3OxymVpM73VHCaQuw0GI12wm_GEJ4t7iXUtcxlAfzU_MMzbh0umkE7DoTKQUOP1299IsQKGKJbJ6LkpVkOFXHPoWCP~iaJkbThGgFIGZ~BZosmLQRf2S46OY~AK_43JljDOApGSGUlZk0WuZqN9pka4wgOmk~RZqIMyLQ8sy6XT2RH1JleVrkxFkloVpSeafcBFDm44Bw2193S3siYkZaw--.jpg
//media.inmobalia.com/imgV1/B8vEv5Xh_VThvnEqMx4G0ZxU_YC_pCgmETwWNQKyeMqLb9Afo_WSoi~kcK5mwaepLz96AHEmAzWJQblCNhundhnOIYTFLWoaYUs9D1WbSZlPQaekLQ3Td58OvhHBPa7FMIAippkgHw486svWyoAQJncwJMba6nYEyto06Ee579SuAUpM_umiP5cUqUagHJRm3RJTMnxeMtnxM9yFKAHq~rWlq5joBlkDngn_8py0JCSEfwnHjR~qngIpqc0kl5S2fIqmhZszj3IePJuLMu58KLUTPJNJwkp4Em1IqWCIsBYU2k5bOmrLDVvimwZ3G8XvJUDaRw--.jpg
//media.inmobalia.com/imgV1/B8vEv5Xh_VThvnEqMx4G0ZxU_YC_pCgmETwWNQKyeMqLb9Afo_WSoi~kcK5mwaepLz96AHEmAzWJQblCNhundhnOIYTFLWoaYUs9D1WbSHe_0Eo8uaKfXtBxrMy2T9E~7s7ufU5Tp7lTOLsgXF33CTRo2Xnf71xKfxMsXEoUFPogJaoomGOl2IU~L6cxDDMhfRDKR3I3ibsUaq7j4NXVeoeMD0WNnDIwVeHFTq2BklS6iZ~AdQsUYkXJkbdacU_rHefrjVq7793~CF0zByUDRppMRvINpyNs4utnVQ4OkPutSZRiu9pP5en3jNpArjItki9LRg--.jpg
//media.inmobalia.com/imgV1/B8vEv5Xh_VThvnEqMx4G0ZxU_YC_pCgmETwWNQKyeMqLb9Afo_WSoi~kcK5mwaepLz96AHEmAzWJQblCNhundhnOIYTFLWoaYUs9D1WbS5joUCR8w3Tu3qDsKjnaCrlqAERAlSNgcfK9IQn4tuI8zCXkssYobs_Xa1a6fqTf72Vlzo3l7Rxyngi4HdKjarlefAlVdi5uJ6wqu9Tmr8ejWKkEyQLm_5~ZMD45_93e~jIxHSUZ7t3v02R~8I1iydTGB58p0Cgc1m0OFOy0uaKpX3aF8uQYS4qnRKPTZ01RhHlbQsqY1vi0P~LdwGlbL~G1P82ZjA--.jpg
//media.inmobalia.com/imgV1/B8vEv5Xh_VThvnEqMx4G0ZxU_YC_pCgmETwWNQKyeMqLb9Afo_WSoi~kcK5mwaepLz96AHEmAzWJQblCNhundhnOIYTFLWoaYUs9D1WbTTzSDxlWOn7AHzBF_PHUO5xv69QreG78hwplfB41YAN3aFJxjGXwEo3vn_gIRPjRpfDztKdieMvEBAjkP4fjzxJr_RhxHsURRpMKGOjp6ebygoBAnrjjZTog0ySQO96HYx3VCm9Z6UiohcPD89MLhXAacebNeZoalnmySLb3asnmP0akRJ_zo7jEj5hotH~aoYuX52PSDKx_iaxewp138BzQrp3e_Q--.jpg
Sierra Blanca, Marbella Golden Mile
Villa
SOLD
Andalusian design villa in Sierra Blanca, Marbella
Recently renovated villa in modern Andalusian style located in the luxury residential area of Sierra Blanca, at the foot of the emblematic mountain of La Concha.
The interior of the property has a contemporary design that contrasts positively with the exterior Andalusian style.
The villa is developed in two floors and basement. On the main floor there is an entrance hall, guest toilet, floor access staircase, an en-suite bedroom with dressing room, kitchen with island and access to covered terrace and dining room, corridor giving access to a spacious lounge with fireplace and access to terraces. Outside, swimming pool and garden with gazebo and dining area.
The upper floor has the master bedroom en-suite with dressing room and private terrace, two guest bedrooms en-suite and terrace area.
The basement floor consists of two additional bedrooms, gym, massage room, sauna, toilet, TV room, two water tanks and garage with capacity for two cars.
The villa is an elegant family residence with amazing views of the coast located in the exquisite gated community of Sierra Blanca.
REFERENCE

208-01367P

bedrooms

6

bathrooms

7
built

682m²

plot

2.005m²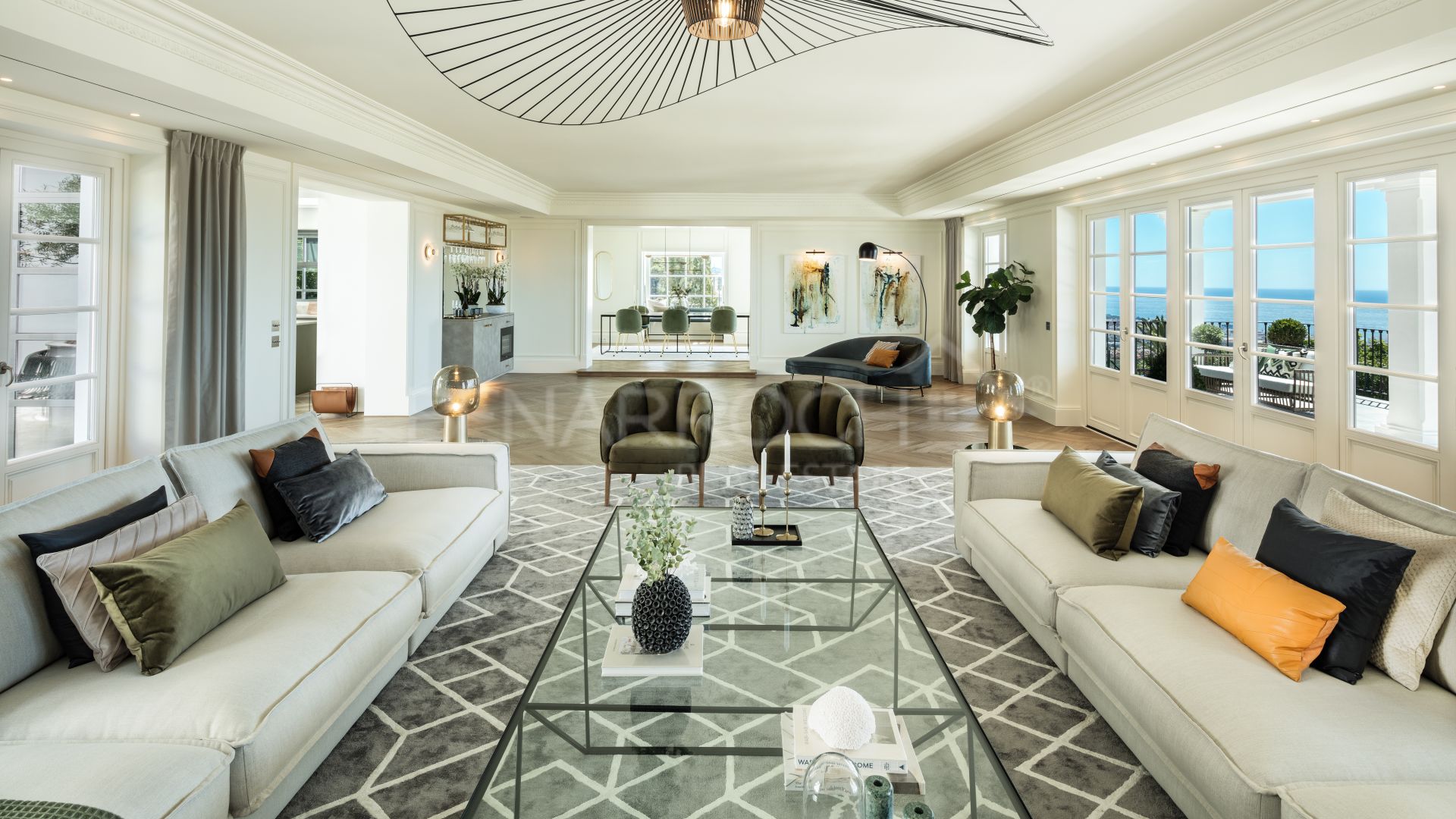 Video Villa
Video of Marbella Golden Mile Area
similar properties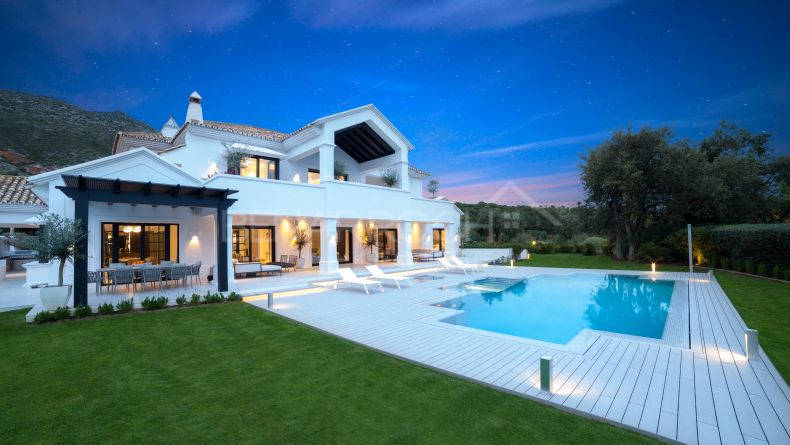 SOLD
Amazing villa recently renovated in contemporary classic style, located in the gated community of Los Picos in Sierra Blanca, on ...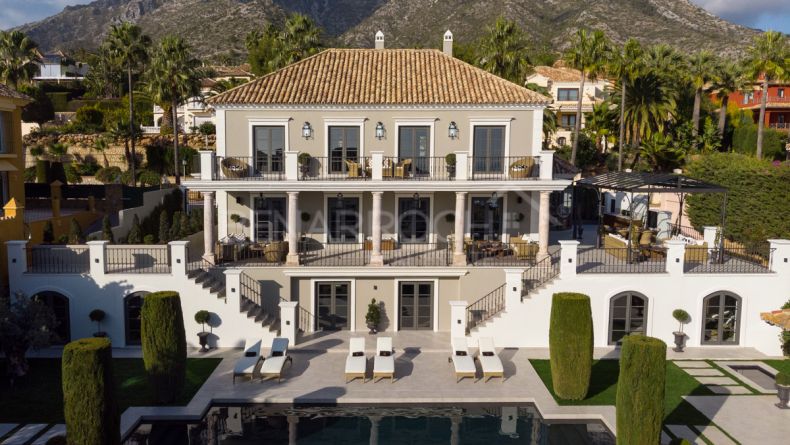 SOLD
Elegant villa located in the urbanization Sierra Blanca in the Golden Mile of Marbella, a few minutes from the city center and ...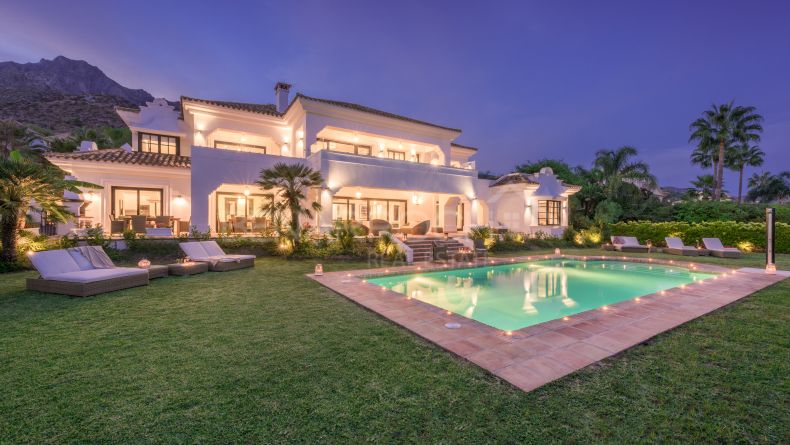 6.500.000 €
Elegant Mediterranean style villa alternating with a modern image in its lines, located in Sierra Blanca.The elevated location ...