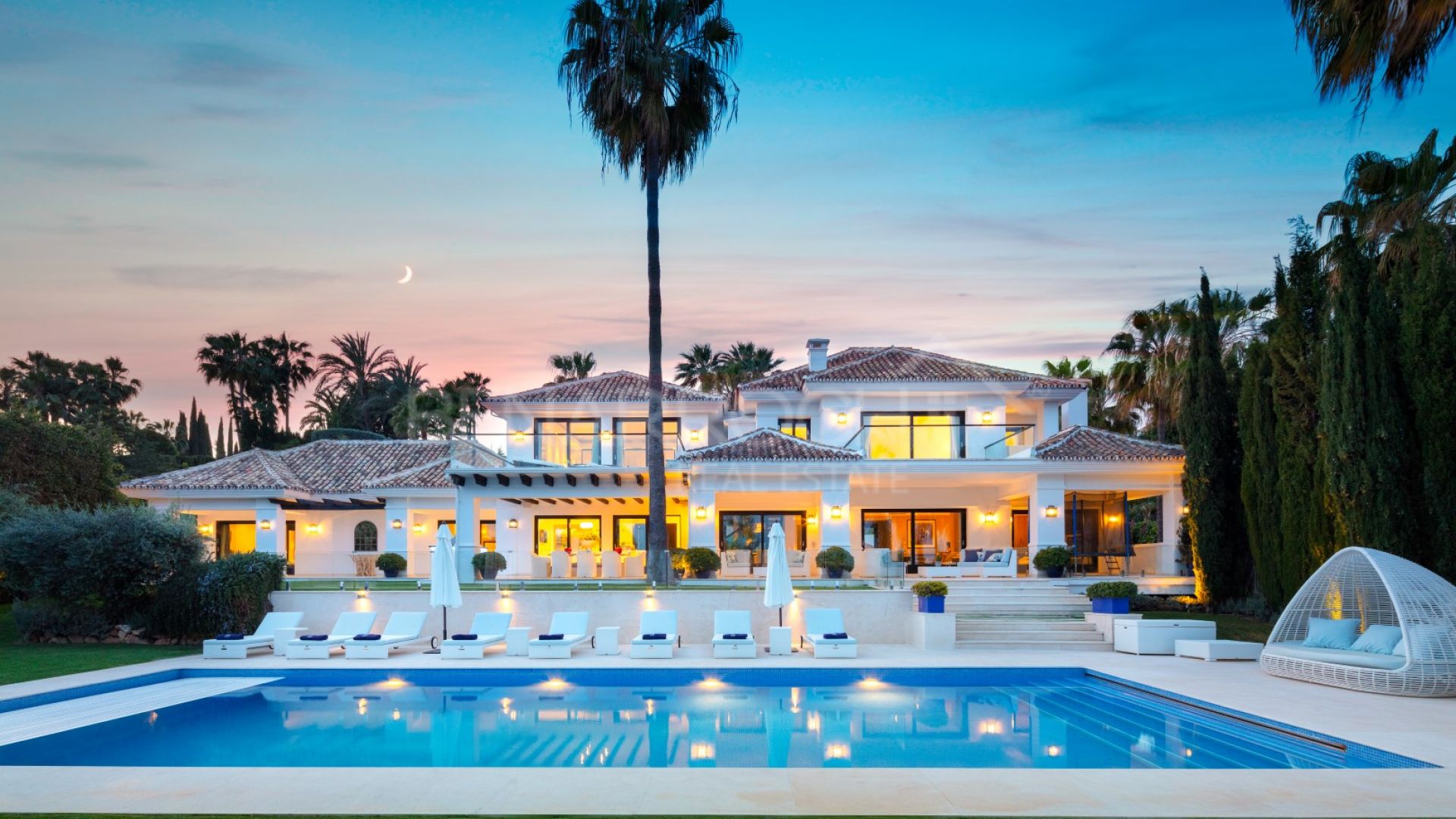 //media.inmobalia.com/imgV1/B8vEv5Xh_VThvnEqMx4G0ZxU_YC_pCgmETwWNQKyeMqLb9Afo_WSoi~kcK5mwaepLz96AHEmAzWJQblCNhundhnOIYTFLWoaYUs~YS~5TTAxR0YHpIsoEZWfV2wZeLbew~iILPsaxOuS4iqZIUwejr7N_qE6zWeKoX9axG5q02itzm4c4UiVK4Q8dCSkz2Y9V70VrPIPzh_ReVyTk53H9_aL0cYxXmB6y9kxOtOcyU7j0yuQhZyj0rdBa8vpZVGDe8EV7L2jz4H~NLZlcaJqlVkVMbrGQfPaX4b76oi6Q2G0s~lRibhzAz_je4dfcYNxcNi~4Q--.jpg
//media.inmobalia.com/imgV1/B8vEv5Xh_VThvnEqMx4G0ZxU_YC_pCgmETwWNQKyeMqLb9Afo_WSoi~kcK5mwaepLz96AHEmAzWJQblCNhundhnOIYTFLWoaYUs~YS~5SlAkAEcmn0PR5ysEgHYOcPbpGH8jHwDKfQAT_H2qQoLWIeLy3QB4C8NSGfWgxqDgCmQUk0FVkFAdmFhRlZE_zTkKtGI906sYFFu9ZB7FFhq6MEps7Uucr2rO9kLKbFZkK8vkIPEylUHQqdja8ICmTvveCxDGKH~qMLSUK81Z2iOZfQK1AfpUD942yHuukc2s3oETEjm4~wOhtsLDKOT5xtF~0KI4zA--.jpg
//media.inmobalia.com/imgV1/B8vEv5Xh_VThvnEqMx4G0ZxU_YC_pCgmETwWNQKyeMqLb9Afo_WSoi~kcK5mwaepLz96AHEmAzWJQblCNhundhnOIYTFLWoaYUs~YS~5SlF8ECtsX3NRpLNfa_VPe_BsvQNTQkH1Wf8qfWFehrCCtGkMjd0xlGyt_qN63qzdYv8~46Cp5BMAdeRMoIp4yqWc2sF0gLruuaPLw1TvHL1lBVlZ2wQyYk14d4wtiTD78VEsWFsF3~1cNHT~juWX70Ta8CmFMjNL~7O92LfUeBmRS5cOszvDK7TlyjcV024spROfb22QQDdq6Pv2txyIu5CyD~uZ1g--.jpg
//media.inmobalia.com/imgV1/B8vEv5Xh_VThvnEqMx4G0ZxU_YC_pCgmETwWNQKyeMqLb9Afo_WSoi~kcK5mwaepLz96AHEmAzWJQblCNhundhnOIYTFLWoaYUs~YS~5GIGig3J0~aRoo7p9WTN1TaDbR9fvUPi_D51eTmsZ9JekL1UQj5eQN3Wne4C0m5sIP5dssFl44FgPmzCBbZZNaI3j2Y5ZOOw6IqnNEtNZfnMgOGgn~RLJx6BlOjOYwdsR~POIj8G4OGr1jv87XXAQc77pk1KL9YwPbJhWhSiJ~5rzRjz7ToayZTo2gkg11_dvD90KqRvbe~ogFS7vj511eFxtTRU~9w--.jpg
//media.inmobalia.com/imgV1/B8vEv5Xh_VThvnEqMx4G0ZxU_YC_pCgmETwWNQKyeMqLb9Afo_WSoi~kcK5mwaepLz96AHEmAzWJQblCNhundhnOIYTFLWoaYUs~YS~5H6ZG2KiX7u1jg0AI59bdhcA5C81hjWxpbyOcsnjNeCnCOgfXQTmjPKVCjnFXYjmtckq5T9PMIZ9NCxgeSS1GhWdPU4su_KoxZbBU11kaSeVD9DBUtEutp~SuJufZ9dW01JNoPYB_fIamYdkhQN562f4QiORmzbJNux3vLWp2LIRrWGp~KGukFfFyVrHRTuoytqh2I2G~lSJls5prT748OHTUUB6iTw--.jpg
//media.inmobalia.com/imgV1/B8vEv5Xh_VThvnEqMx4G0ZxU_YC_pCgmETwWNQKyeMqLb9Afo_WSoi~kcK5mwaepLz96AHEmAzWJQblCNhundhnOIYTFLWoaYUs~YS~5FkyciHVw8qicbtRJymUNy3WYZ23PYfU~pXqvrmKkOQs08K14_~LCnmOvyQgHSgc3c_oMSm_6OG95_nfi_uoakBtWB~Cu1ICpc~pHRtvwptlB6grGqC35rvleRTRxyNsdRW1Bc1w1Qah_tqxzYCSUwLUXiWV8gCgNGWpM0FvEHcz6Ky1yamR6chK9TJTW987RvfGKkp~19hF_CcfB~58J_KbE~3AjQQ--.jpg
//media.inmobalia.com/imgV1/B8vEv5Xh_VThvnEqMx4G0ZxU_YC_pCgmETwWNQKyeMqLb9Afo_WSoi~kcK5mwaepLz96AHEmAzWJQblCNhundhnOIYTFLWoaYUs~YS~5HDP6dqm20RqFAVWMqRjtrKhQkVOJ54E2YnXEP7jKOEYReaEhrwaxmsYEQV3CB7r2uqedC31bpVYUHIEAlcjvQeh_lCmD~ZRn~yAwJJylg8jWS2L4H8VszutAccXiPr3DhoeiKAK6E5BoNbM1TbUdvPFjGMmdS_VlnMK6ltK3bxBoi0Vw8YRycLBLGaXa6eB2R4OewNZNIcSteTDGUy0lJiYWN23ZdQ--.jpg
//media.inmobalia.com/imgV1/B8vEv5Xh_VThvnEqMx4G0ZxU_YC_pCgmETwWNQKyeMqLb9Afo_WSoi~kcK5mwaepLz96AHEmAzWJQblCNhundhnOIYTFLWoaYUs~YS~5Fk2tHnW4Pio173qA9C3ECxgr~DpbVHf80dAgSQIbrcUfu7un_1WM~_VcACpGIa4fnnVHCoqiisJQnGf3oxCEt7TB4mKuR89GudRTEjMdK~ltW7xH97GgD00V3o_QbpNvcv8zzuPhN~w4_v_wmFBnKQZriDrgCCWaHJHyqsQVr60tvlnou~RFyDngPnCw4UsxDl2Cdkz8LvNS7Y4htimRvvTLEfGAHA--.jpg
//media.inmobalia.com/imgV1/B8vEv5Xh_VThvnEqMx4G0ZxU_YC_pCgmETwWNQKyeMqLb9Afo_WSoi~kcK5mwaepLz96AHEmAzWJQblCNhundhnOIYTFLWoaYUs~YS~5GNxI~AeOUt_K9s4XJSbZv_u9kpBCyX5USSTOyMRB08LQuJ072zxpM~gSmcdb99oX5Ua12Y~RdX6quwLsFdZUu2l3JBtD268Kper30mSfaahYMgaJVevzRXIMKah3B4VVXfyUmB2UN2aM8LHQIopDiqZN5jhWZjBJaMG~atweN7anL8KYiJNNS1xFm8VWgzg~zHAjFaft3vAJB4GKfRYXpKvhdlaQ8g--.jpg
//media.inmobalia.com/imgV1/B8vEv5Xh_VThvnEqMx4G0ZxU_YC_pCgmETwWNQKyeMqLb9Afo_WSoi~kcK5mwaepLz96AHEmAzWJQblCNhundhnOIYTFLWoaYUs~YS~5G4vbbp8~FdhmQ9warEjvoMlWB680KTJ2qPyv~LgEUWAXDmp8EpqeQ_J_6eG~jjhBlG33cK~3uFevSqQBajvjdzaYjfUGXEHQmmERAK9zG2kpI~t6f0gdUgd7XZ89IweHqE9_zV76azinSOp8FutZO0bioZajrGGigtU6UNZ8wU6wGy3EevKiDHTPUAAG5DCHkrTFzk8wGiULJISQ~b8lXoxegAKD7w--.jpg
//media.inmobalia.com/imgV1/B8vEv5Xh_VThvnEqMx4G0ZxU_YC_pCgmETwWNQKyeMqLb9Afo_WSoi~kcK5mwaepLz96AHEmAzWJQblCNhundhnOIYTFLWoaYUs~YS~5F8D1UtAC9DXdQ64h0sClV923O_xrwfPn2MxeOAlhjXCOWfeDqtT68xaGKiopLkn4iSEQ5FAlHGFy5XSxjIwBlC_p1KLaa7sDPN7Kh5M5NmDWkXr6SB_iV4nV3gZ2CThzpfAKFs6p_0GX4yR1q_wJ2Qo3VrPyf_3If5h0WIDi~UhJwyoCPnZlK~5V8bpBbxmuslGzGoH_L32HRExxDaiWC7dG86dYAQ--.jpg
//media.inmobalia.com/imgV1/B8vEv5Xh_VThvnEqMx4G0ZxU_YC_pCgmETwWNQKyeMqLb9Afo_WSoi~kcK5mwaepLz96AHEmAzWJQblCNhundhnOIYTFLWoaYUs~YS~5Sg9KSp37RxYM4lh48ulmz2wgJof55IoXlaObE0xXumP7CmHPI86VSoqEdiJjKRE63c7E7VsqFr4BLN6L29GlpcFCqbvbniz95OkYec7V2F5jwRUrTHCgty59b4CDNJzgbO6f2FXG8L7Yww7Ttabxc6EfnHMZgI8s6IMum5DQT867fnKqZEiN1ykCSz2XDVFyaChjcfMdSyl4~D0AoHtvNPFk~fFnkQ--.jpg
//media.inmobalia.com/imgV1/B8vEv5Xh_VThvnEqMx4G0ZxU_YC_pCgmETwWNQKyeMqLb9Afo_WSoi~kcK5mwaepLz96AHEmAzWJQblCNhundhnOIYTFLWoaYUs~YS~5Fk6ftOYrvLX~J6tyknzk6PuMzOqOIEoETjsMRrFXvW_8wDoZ3uvSMRX6GFdOiBvp~5JdlnHda6GBmcQrMXjltSVM7_TMzF8PZmaqtkg4QE7~7kZ0WXbsNcDy7izpybkIAPb~UXqJ0OLROGGr6ohCRqdS9pHOogdE3B7Tfh9U3Hailox1SCY108BUf1G~R2bukf3gRd4ozE_ep9xe3gEg5nrwL2KBHw--.jpg
//media.inmobalia.com/imgV1/B8vEv5Xh_VThvnEqMx4G0ZxU_YC_pCgmETwWNQKyeMqLb9Afo_WSoi~kcK5mwaepLz96AHEmAzWJQblCNhundhnOIYTFLWoaYUs~YS~5GVgCD~xkrhFl2e1FHjf_9sAdcZ2fR65c7E2UF9UPRGKAL26erdWIkzWt1PUQDu97VJM55t_mhg3SCO6TmHn19sIyIaV7MRcNgpYvNykIiem2m8l~QKqQGQKwtS8MS6uV8wdMG976JZOa0CmMb1bDLzn~Yh5e9dJ49uWy2V2GTBLrNGSyrhip8XaNUzvEErYZc~3GbSv2YaZtb0IXQcKokrOfIU_C0A--.jpg
//media.inmobalia.com/imgV1/B8vEv5Xh_VThvnEqMx4G0ZxU_YC_pCgmETwWNQKyeMqLb9Afo_WSoi~kcK5mwaepLz96AHEmAzWJQblCNhundhnOIYTFLWoaYUs~YS~5GIsZDPv7lC_hMCNoMRSevVjpxTWkOdUZ1tJlDGC8lSQed~3OONoZ~MNzQb_ebXkbmFDYNVt4cEPr0LgrnumLta0YIEliTwzjVYUVkUuS_ZhVqWAbb~Uj0eVFN1WMAwBoU4B9FFSydbpCFGcS0n~e2RTb37SzSzJEngPs~RHYTaomIW4P4MISnhHYjVwRcNCKKl13FrmZtUyJVZQu6otAp9PJ6ouKzQ--.jpg
//media.inmobalia.com/imgV1/B8vEv5Xh_VThvnEqMx4G0ZxU_YC_pCgmETwWNQKyeMqLb9Afo_WSoi~kcK5mwaepLz96AHEmAzWJQblCNhundhnOIYTFLWoaYUs~YS~5TnvAXg1zleahMkWqz7ki4tqitSSJqqLiDgcZorTg6hWJlJjzlVBtcsjPqXfcj2N7K9aTi_TLfckdi~BFtapjbAYc3OshWIR0iMlKG816vD1wwZ84OpyFXkuPnUx_cxRVz3UsxvV2IsI2ACTaO9COsEJcWukQO~PBiMrezy6pXjS2yPY0WKIl0dxrE2qtRlnt_uXUN6VEo5h5OW_byk8xivEpUnQ4Xw--.jpg
//media.inmobalia.com/imgV1/B8vEv5Xh_VThvnEqMx4G0ZxU_YC_pCgmETwWNQKyeMqLb9Afo_WSoi~kcK5mwaepLz96AHEmAzWJQblCNhundhnOIYTFLWoaYUs~YS~5SlikCGuVB15OFFGtKNH8lHjO_g0L5aOCD9Lzu1fnK3wn86tHrCKkAd4i7eEsB1z~VBF7GZldgj5Fu29~3WLKkZZy8_8CXDG_FhXBht4QHLOPFMigce0gn~b_jxAWZIFzdBM1Mb9DTVMv~XAqIVfEgm4mgcNsWKOKyRLbT_kZE9MLo_J2waZX1LRw4QDudVZlgQNDFh1OMJ_quUCkCse8lKU62mHEmw--.jpg
//media.inmobalia.com/imgV1/B8vEv5Xh_VThvnEqMx4G0ZxU_YC_pCgmETwWNQKyeMqLb9Afo_WSoi~kcK5mwaepLz96AHEmAzWJQblCNhundhnOIYTFLWoaYUs~YS~5Sl5l_mZRP3FJgFI6keEcpkN0OrS260a6CMLUjlUP9W5vnlyhmlNJmwIn6RYjpJbZDl4Gw2O9jNDzHQx0F_zfk1GLGUfG0oTaVttTRLMYs9r_WgesXfPoBzg2Sskxa5_QZx~CcYfbkMK6wZfggBkNJ_LFIcn75p21aw1W0T6mDqOBnK70k4bnLfHwKuN8TDEqvdI6_vIcTk48~FaV3fRDQsDinF6Gew--.jpg
//media.inmobalia.com/imgV1/B8vEv5Xh_VThvnEqMx4G0ZxU_YC_pCgmETwWNQKyeMqLb9Afo_WSoi~kcK5mwaepLz96AHEmAzWJQblCNhundhnOIYTFLWoaYUs~YS~5SaUKDqvnX3IAqW_kA2pdregEB_DKGOG~fnw0_TEa5ZqdeBoH1EzWQPTw8D0ZtOYMBECDNvDkJPJOeFhrn4EPV2PjHh6PtNycBCrAE0~4QEiNrFSOi40mvwjv3_Fn4mv~_b4de6bnTzno_n3Us_AFYLSr8e_YrB~3ix4aM_~at1fK14IBShG4BXIXYa5WKsmuqpDZrvhU48d95tpf8cFCBdGrL7Wg7g--.jpg
//media.inmobalia.com/imgV1/B8vEv5Xh_VThvnEqMx4G0ZxU_YC_pCgmETwWNQKyeMqLb9Afo_WSoi~kcK5mwaepLz96AHEmAzWJQblCNhundhnOIYTFLWoaYUs~YS~5HUrKVaZO~_nSqZ_fd9GTlC43GPCiqZLl56H6fKqDfUF5oLAszobVFhK_wT8W9a0N41QgevrpyDZbBZTi6xJRD9TUAm62GvWprTHKhSvgKTEW2iVnZ3Pi42BskfhYm0SC~SikkxFLK5ZmlbX3rA99H1nQD0K7p~goxuYNbFflDevbHAMNKDX_af6Zu5lrGqlqmUAson2dg3olrQXHei19h_XqlKUvWQ--.jpg
//media.inmobalia.com/imgV1/B8vEv5Xh_VThvnEqMx4G0ZxU_YC_pCgmETwWNQKyeMqLb9Afo_WSoi~kcK5mwaepLz96AHEmAzWJQblCNhundhnOIYTFLWoaYUs~YS~5H6xLvMh5fupr6eWaNCOAJWwgfQ4c59mgXD6Mb9OaX6Q0_3QMoGl3CjF9VqbDPINO9fFKlpeMpx6NFHAE5E8wZqDZFG481lTWPkIUcQxBaox593Wa2_Z6xiN188Syn3iHnE_ElbQiYARzh7DAdIp2h1Z1KegZua1bNeCSTdgZcEgTcvdNZRvDK1rtG2kqxTUHf38UH6qLQoMiw8XWsapCKRGm6kVMug--.jpg
//media.inmobalia.com/imgV1/B8vEv5Xh_VThvnEqMx4G0ZxU_YC_pCgmETwWNQKyeMqLb9Afo_WSoi~kcK5mwaepLz96AHEmAzWJQblCNhundhnOIYTFLWoaYUs~YS~5G9pRsHLTj~KqzZdcmyCcBMSEZNu24j3ZKgSCC6FXE1lqJobNp0bHMctoPiOrjd9MAGCRniUbocYAObg~C86yy4dxfqP15pPvolEu2xpJhbNu5fo_R~ETTfsfozBT65ZA39hVlK_JGPi52iGN67djEhz~ZX740uCUuIwtCTeUU23IM6yqjDE9vzBEC1KIEj4ILO10ITCrVVAJ1SXI_Hm3B9piZ0zAOg--.jpg
//media.inmobalia.com/imgV1/B8vEv5Xh_VThvnEqMx4G0ZxU_YC_pCgmETwWNQKyeMqLb9Afo_WSoi~kcK5mwaepLz96AHEmAzWJQblCNhundhnOIYTFLWoaYUs~YS~5TipPMJYcDR4MAg8p4e_9t4~_d8wAqkaFTtiEDny1vg3Nl61mhReEV5_2YfZYgqKXIuGQnXP515LjF0XLNgdHknhOSRUrfcbw0GzucDaW1f6yGbHmAQG0WdlMKKT8LRv0_GmKDIS4u_tPtTBGqskQYUZXFcUCUP5YPdqlugwJMsMhDM5iqD0B6CzWIeD3w6~4ZiA9N7nJZelW6VIZ35T48k_JDaPn8A--.jpg
//media.inmobalia.com/imgV1/B8vEv5Xh_VThvnEqMx4G0ZxU_YC_pCgmETwWNQKyeMqLb9Afo_WSoi~kcK5mwaepLz96AHEmAzWJQblCNhundhnOIYTFLWoaYUs~YS~5Sfir1WBVps3IlMTeQx94QtE5U7sZoAkxuIoTkmDgqEY_buQgLU0VTUQy_Rol8SvtOwt_4E0V8_M~ENSfj79kM2AJkUYOs7gOPPqo6ffRr3kbE~iAyvqaggS~JSbOdyyR2pGoG8aWYBhn1NBXy100_tFZqP7suo2GP7gIFmFjZ5kpSP~mXncMMiAzuAJIvBs9YMHgceeOBEm3Y8U5OyILJDKWjitPdg--.jpg
//media.inmobalia.com/imgV1/B8vEv5Xh_VThvnEqMx4G0ZxU_YC_pCgmETwWNQKyeMqLb9Afo_WSoi~kcK5mwaepLz96AHEmAzWJQblCNhundhnOIYTFLWoaYUs~YS~5Sa0VdAIoL_7QUDW6L5RcGZH3zqkMy4wj9cmrMSgc98FoXVtadaiqH24wy4RZ9t7ImDwwmRoX9cGr9DSqodBq~s_rHbAgpKNuQMtq7pilJy3AfwCzh6Ml382GYnsZwh9XTo0dya8NevvRvtRa8~ovAQ_0ZPlSARvUCZO1H8VXVJlKF9VDxePmCsEWfSJftWzMZwA8Jd66uL~rn8MD~fWszzFpQSLDxA--.jpg
//media.inmobalia.com/imgV1/B8vEv5Xh_VThvnEqMx4G0ZxU_YC_pCgmETwWNQKyeMqLb9Afo_WSoi~kcK5mwaepLz96AHEmAzWJQblCNhundhnOIYTFLWoaYUs~YS~5HDP75NIxLcWRfreIrRsE6fHSRqLvu5J9z9THsl_I0oNNEeZDgoUYKq5bHK2_OpeIvJMw7W2SBliBbKBkG~wbMd4yL1O3DWkTQUn1y9GM8NAVoLAJZiQLGxRlqkRDE2cPlijCGB83iC1ArH073IuFZm~OxO1tzV8TXRVbaeaoASHey5e3X296wtvSv0Q23KcdHkF3bQ823QOuXTitMsboi2f4hSIfwg--.jpg
//media.inmobalia.com/imgV1/B8vEv5Xh_VThvnEqMx4G0ZxU_YC_pCgmETwWNQKyeMqLb9Afo_WSoi~kcK5mwaepLz96AHEmAzWJQblCNhundhnOIYTFLWoaYUs~YS~5TTi2DD5BpYv6jVcIgp~JIos4ZYP6zT7wiJcmCztT8nWZ3RiRFfvoqmdKZ8GWRojKGzkFuUtlHTQaPpegjOA2Be20~a37yygg9p7UpsN8JFDPAWlNmsAZSedhkkNWCNAmaJEcpOUXCSPMqErcx9VaCML7ERdboAo9y_sCX72RJdgggUSNB3YjXmP3SkVYIJNKS8KNZkjmgCXkqiXgYCe1ObQZDaiOPg--.jpg
//media.inmobalia.com/imgV1/B8vEv5Xh_VThvnEqMx4G0ZxU_YC_pCgmETwWNQKyeMqLb9Afo_WSoi~kcK5mwaepLz96AHEmAzWJQblCNhundhnOIYTFLWoaYUs~YS~5GklEJN5ZQi8EWIhwbYQclmFv7Tjduiq~2UZWWVA2_g~Z_Foi7Yf~oXQljpwTgtg1kU~QnJ9xkm7A_If5uD_H3~z1Fhb53aQV0ZOyJa4s2jLQZ1CTDK6ICID8Y4FXk1c3ndGHpMe8T4ZO3OEHrKA3E7bQIQv9DViK5ptPxMZ7Jyo76v5vODeIIvYtrNDIu8f8iBBg4uxXVujMHk9sgjAKXoORWMnLgQ--.jpg
//media.inmobalia.com/imgV1/B8vEv5Xh_VThvnEqMx4G0ZxU_YC_pCgmETwWNQKyeMqLb9Afo_WSoi~kcK5mwaepLz96AHEmAzWJQblCNhundhnOIYTFLWoaYUs~YS~5GhPTXK~nJY9a3SPciHUPLygzb1BAP8chcx42Hw4xI_2hK077aQ_EP6q7y6NDXgJioHLEIxMp3rrVMczZWpqiiMgaIV1EcncYa5Vp4atMwujwzfd98O5QnGEksG7GrooBhFhS3nRa6hauZL6S_2rEVnuTuZ3Vjy7BSJZ_UhMa9YR1Xj5~BPASnrlVwF3LBmnLY8BRSgp6rZ9wm6n_SvQsOhQvYufefg--.jpg
//media.inmobalia.com/imgV1/B8vEv5Xh_VThvnEqMx4G0ZxU_YC_pCgmETwWNQKyeMqLb9Afo_WSoi~kcK5mwaepLz96AHEmAzWJQblCNhundhnOIYTFLWoaYUs~YS~5TWNhgTB~YUx7h1ptfy_sLqiQrlQWAc7dz4RJPLJSL0GBNxlHxf2PK9erMBJuKnZJA~Vt2~Kc9qQm_hi0P9P9qK5ivGJbnKjhIW6OtgUfflBi9VoYFFOIYqbVaW~omLyehS6XwGQvCnQkb2W7YIb7WQupWY1mV2QOcmPbl_YmBGXBFX1P9GkMqLi2xFVnWE5LQSmO_r7nnwKObFe8og7HA_IOOBJSlA--.jpg
//media.inmobalia.com/imgV1/B8vEv5Xh_VThvnEqMx4G0ZxU_YC_pCgmETwWNQKyeMqLb9Afo_WSoi~kcK5mwaepLz96AHEmAzWJQblCNhundhnOIYTFLWoaYUs~YS~5G9FuW~nHhq28vwbu_tRLRc27WhoY~lZpQY_D14F8Rs8FWIMJtiD1zms~QS8bwA3meKqCDqxuHLt88D4ViUwumpg7Nt5ZzyKbba9Fo5A0XKWKI3IJHAH9ejiTe3TLUHGZl_ywD7PnGMPDVBsMnWIdAeedb5WpvHDgnBlYgp2jBsYBjQkZJkSnBn3nZSY5tmfNJrwy3jkUnaF8mml56hlyuaIqIzmSnQ--.jpg
//media.inmobalia.com/imgV1/B8vEv5Xh_VThvnEqMx4G0ZxU_YC_pCgmETwWNQKyeMqLb9Afo_WSoi~kcK5mwaepLz96AHEmAzWJQblCNhundhnOIYTFLWoaYUs~YS~5GNux1MqGIgbzYl~XLdmw6RfK4HNc6WAwTaG_vAqm4F6UCQTgJf5M5gJrCGTlGWAiC7zC_TskC5BOPHfFqwl617avJ94YwcQ39seF3MBqeQXHmCTYwb5saHN3P05Vh8MDcAFysaRSJUf_pEyjoqfZaVYR2E9r1u~b7mNzlBcWv8bg3fu0oi3dCXECPo9qc_ZWtvLjsVr_t2m~uO5Vdehx2_wszSyCQA--.jpg
//media.inmobalia.com/imgV1/B8vEv5Xh_VThvnEqMx4G0ZxU_YC_pCgmETwWNQKyeMqLb9Afo_WSoi~kcK5mwaepLz96AHEmAzWJQblCNhundhnOIYTFLWoaYUs~YS~5HDKYGwn06AR0C46aXozLWMeXvK9xJoGfdBCpLQ~NDWnXeGGJck~~uB8EIqSMSMRO8C66Pp57WbmwnRhH~QD1h5jj2BrCyrFIu073Tx_AYrxkxCfWSd7RIL5LXnsJgFifsRfXt2WS~6m2wLWTb1sK4FWHW18aDJw877xGbXWCSTPKjJNxMsRDXJnqnokK1Ihx2NRDJRXTOL6wUL57Gglo~KVt9CN8Ng--.jpg
La Cerquilla, Nueva Andalucia
Villa
5.500.000 €

reduced from 6.495.000 €
Villa in Nueva Andalucia, urbanizacion La Cerquilla
Recently renovated villa located in the urbanization La Cerquilla in Nueva Andalucia, next to the Los Naranjos golf course in Valle del Golf.
This villa combines traditional exterior style with modern interior design, thus adapting the property to current trends.
The villa is distributed in two floors and semi-basement. The main floor consists of entrance hall, fully equipped kitchen on island, guest toilet, lounge, dining room, living room, office and two en-suite bedrooms, all with direct access to porches and terraces in front of the pool and barbecue area.
On the upper floor there is the en-suite master bedroom and three further bedrooms, one en-suite and two sharing a complete bathroom.
On the semi-basement level there is a gymnasium, cinema, Turkish bath, storage room, two toilets, laundry room, en-suite bedroom and garage.
REFERENCE

208-01349P

bedrooms

7

bathrooms

8
built

669m²

plot

2.294m²
Video Villa
Video of Nueva Andalucia Area
similar properties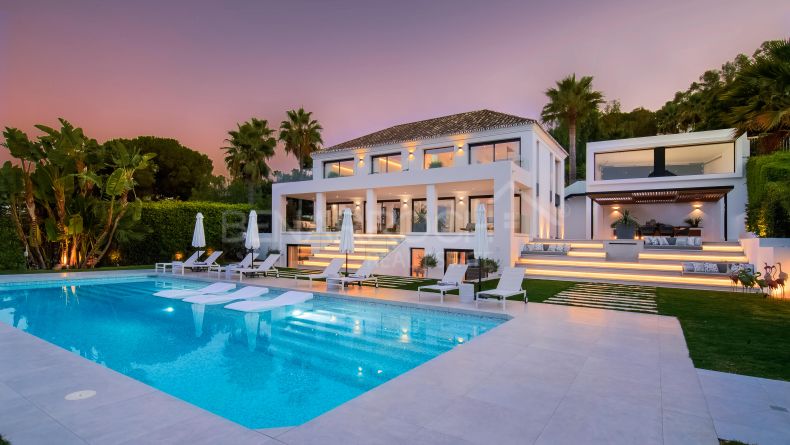 SOLD
Villa located in Nueva Andalucia, Marbella, in the Golf Valley, next to the golf course of Las Brisas, designed with an ...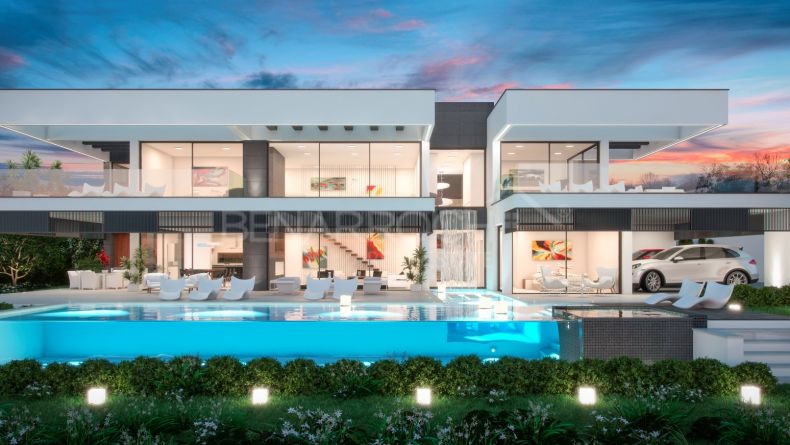 3.595.000 €

reduced from 3.795.000 €
Villa under construction located in La Cerquilla, Nueva Andalucia.Located in the famous area of ​​the Golf Valley, ...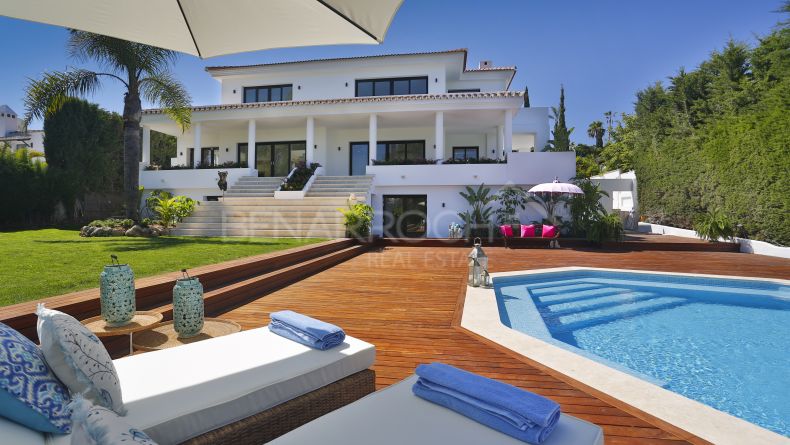 SOLD
Front line golf villa in modern contemporary style with exceptional golf views and La Concha, situated in one of the quietest ...