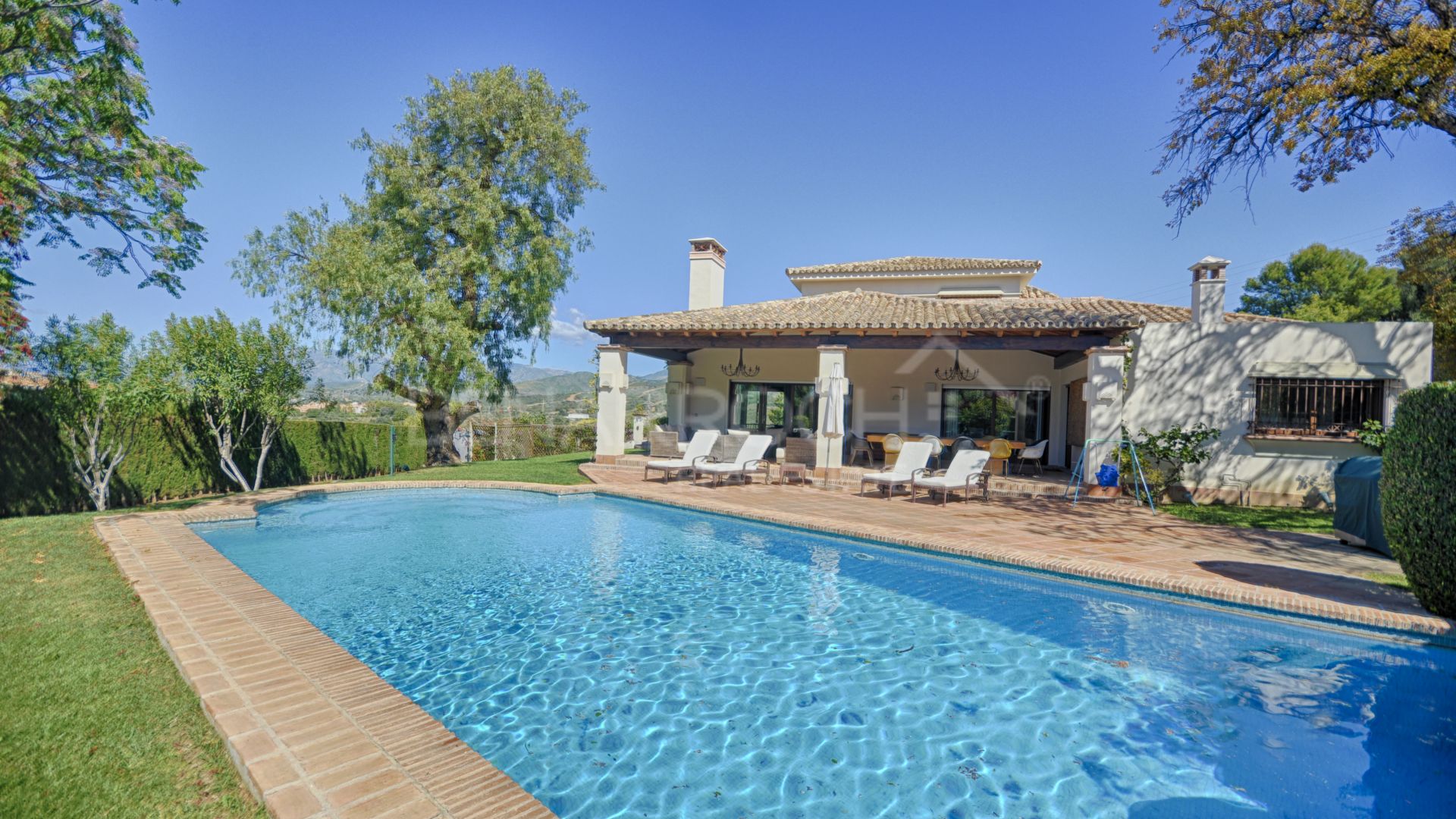 //media.inmobalia.com/imgV1/B8vEv5Xh_VThvnEqMx4G0ZxU_YC_pCgmETwWNQKyeMqLb9Afo_WSoi~kcK5mwaepLz96AHEmAzWJQblCNhundhnOIYTFLWoaYUs~b1s79C747C47dD_8lp0zrXzYp6pqB0bvEkAcsLi8_PJ_KrXratJd83RGBjRDXL8WXO1YCWmjVM4TWanAnjKAhKzJBhRHe2OgHYUqchFcWOFSXRhaiNOdp6~1SqeMT9MK0CmrKBhSiGkA7c9XddWLmLLiVQuvCieZpvYPfHLBqyZiBvuGlJ7FeNkqUnPCW~YrF_YOgnwB9T8xtb1XVxFJcgez_0loTUMstQ--.jpg
//media.inmobalia.com/imgV1/B8vEv5Xh_VThvnEqMx4G0ZxU_YC_pCgmETwWNQKyeMqLb9Afo_WSoi~kcK5mwaepLz96AHEmAzWJQblCNhundhnOIYTFLWoaYUs~b1s7ow2Po6N9VaB7zU79vRFtbj_a2pqz8~i_T_jOEmDMkN_4bo4dgON1jNQ_8bSGLgTeEMaBmrGjvGNbfbOSod08l5nvOt6dSgoqsKPni9S_I1y7oKT3~zGwUbPqA_JRdoEDusTf43T4SSYlhH~fMBN51XmA~eeY_lIaWPenfRIQOF1vhyUexaSY89BVc~AMSWQ3pUzASyNnGOSvYOoz2BS1EEWctY7I3g--.jpg
//media.inmobalia.com/imgV1/B8vEv5Xh_VThvnEqMx4G0ZxU_YC_pCgmETwWNQKyeMqLb9Afo_WSoi~kcK5mwaepLz96AHEmAzWJQblCNhundhnOIYTFLWoaYUs~b1s7oZTx9XnwuwHcdq4ywO9VnHsO5YSMYTFMJEMtErWcg3ljd3QnAisJB0vjBDpy9A7PivWI1aHPl9NkmcZH4zT8okME9zTM1NOgS_4jp2O9Q5Km2fTSeV_TN4y1uIW6VGhyWuPxHxo8b9dqaaIXZvYJm6syTM2tL8C182w9jRUFCE8vGkSKgb4AyuLafYKsJyPNrVY4~jftnHt4aQsTjDrkNJ_D22_Wjg--.jpg
//media.inmobalia.com/imgV1/B8vEv5Xh_VThvnEqMx4G0ZxU_YC_pCgmETwWNQKyeMqLb9Afo_WSoi~kcK5mwaepLz96AHEmAzWJQblCNhundhnOIYTFLWoaYUs~b1s7pa~c8fA0PW6QBQrFIJ7WcaGZdzh4orgGkBp0eCB1LPlB8rbKL_NG4Jy~n1SbwiBfrQ_0KYHzIDHi7YGDeO0ja9b4HP_MMDra~dpCyEBpUdWTIz7b4iM~OjziFSM7xyEIi70EpEI4GemiigAb0T3Y5t2YYiyTKk0U8DvL_Unt6xS8hctPXiigYRsgwu2M2p19pMjph6iZCICPZNp8Z7UuGYUxff7dcg--.jpg
//media.inmobalia.com/imgV1/B8vEv5Xh_VThvnEqMx4G0ZxU_YC_pCgmETwWNQKyeMqLb9Afo_WSoi~kcK5mwaepLz96AHEmAzWJQblCNhundhnOIYTFLWoaYUs~b1s7rVrhfcLyFwCdtObALbWfWv7i1y8ee8OxewQrwUYJ9xCtiCM6ZQQBRXrajBzEJZ3igYabLuXjbQsUuSt2UmDAZWgIgkhtIkXVurgrVmxPn9WHPzJR7iANfyOc~Yzc_NyOvQj5L5dl2dEwoKE7VVUne0ES9L6MDQcyK4XltnHwC811bebcSspmBzikf1yMP_BZvn7Ggf7LZnYp42IHMOaC2NO~Duk0Ug--.jpg
//media.inmobalia.com/imgV1/B8vEv5Xh_VThvnEqMx4G0ZxU_YC_pCgmETwWNQKyeMqLb9Afo_WSoi~kcK5mwaepLz96AHEmAzWJQblCNhundhnOIYTFLWoaYUs~b1s78xAX90WpoKNBCN6qAIEcYG6zbv_dXlMfYsjDo0V2DbPT56R7LaEyot57dR4hIu0wNKwu3eurNjIXfDMCc1Nq7cYjytKKb3Kvu5zYuep6doF~q8ZXXvkmjWzBroN_guMFcJ07PKHdlX4w8f7DotRC5fm1cfWfUcGwwNSK~YMytJEZFWlQgsOlNzLJfmBrF8rPji_dFWQgClJxXJsBroQ3nCYy202iUQ--.jpg
//media.inmobalia.com/imgV1/B8vEv5Xh_VThvnEqMx4G0ZxU_YC_pCgmETwWNQKyeMqLb9Afo_WSoi~kcK5mwaepLz96AHEmAzWJQblCNhundhnOIYTFLWoaYUs~b1s78VHNYaEI6~HXL4geIxZkX2Q23JDxqprpWTny_YQXms2Ewhy_CfDwNPzQaJrxmWk_wuGDxglV3DzUTr61ZpIjNQ~wlHf0OQkTgKJEHGMNoRtoe85g1OOmESEM93UZ54vgkbX8SEYYVa~m2cIifNvQbR0eWHO2A1PO322z~JmWSa0B5GWSDkxfW5AbcR7eTOvHhNITYObIubTaAjLIyZ~lb_BxdaxT4Q--.jpg
//media.inmobalia.com/imgV1/B8vEv5Xh_VThvnEqMx4G0ZxU_YC_pCgmETwWNQKyeMqLb9Afo_WSoi~kcK5mwaepLz96AHEmAzWJQblCNhundhnOIYTFLWoaYUs~b1s78VBcGU4PbhZEOIHyP4sDbjLKOkkekKDZ9OVN9dFRTj85jh6DicI5rb3XABNyJu6eqEazQAT9uPr3qOsL7OeRjzVL4CS1XnVEaPZL8jEfV9uR53ZKC1pGcVhpmJnZit68JtCXVnyhSo3c3prsRG8m6vC1zKgIqJO3viIk7UaF7F86gqDeLLXdTkUj_h8xWQ10rttazcHP8OeGn4o6e0IIXDWvuKT3Cg--.jpg
//media.inmobalia.com/imgV1/B8vEv5Xh_VThvnEqMx4G0ZxU_YC_pCgmETwWNQKyeMqLb9Afo_WSoi~kcK5mwaepLz96AHEmAzWJQblCNhundhnOIYTFLWoaYUs~b1s7pj0wdymuIdIS6jydQykvxsexYKMl6eY9p02mOcYXH6~6fxCYqzWGKXWHX6aNkSe7kQDvxaesnIYBZ_5HttstBjhCWLAbRkTjwEvSBvdgWoqevc6qgVFF9dV4HYYTdchT2BUp6A7yeB2qZjSBkiSY2lCnhxbs9JMYG9ELUxQLnLAAvd_0uhULEzBxH5FZjiWCufsqmuSXYuvU5SjY7tlmTjsFABH6aw--.jpg
//media.inmobalia.com/imgV1/B8vEv5Xh_VThvnEqMx4G0ZxU_YC_pCgmETwWNQKyeMqLb9Afo_WSoi~kcK5mwaepLz96AHEmAzWJQblCNhundhnOIYTFLWoaYUs~b1s7pO0I5QelZvEbTfy6YDYiXLzN49VHh_q9wCzgF536R9mUIXTncHXrSJyorfMMaa626doLpUPA7rHp1NjclXANb6CvpUBTH7Q5XSn~2PxmzrsKDHrYAtevCiN0qZU~38GJEeqYAqXmtCObFE77MhERvnk2R7RmXzl4ZdRL8UnY8tOUKe42k5F3qRGAHi1sdhMUbljRki65J~t0VIxeoumBHflBAMxwYg--.jpg
//media.inmobalia.com/imgV1/B8vEv5Xh_VThvnEqMx4G0ZxU_YC_pCgmETwWNQKyeMqLb9Afo_WSoi~kcK5mwaepLz96AHEmAzWJQblCNhundhnOIYTFLWoaYUs~b1s79oHJ5cDIjRtCexg995E9b7Kmfqb6fmNBucqI5VMk_~m34Gudv5mdETDah0qZ72UzJ7uMBY5wiNqi1vJ~x7Ld00q3MJbSmwBmOV7hbwiYJbFVhMHQ_8OtUUTqMwd2zpgxw3abCf1mJcouXgrc6bpU_c0y_qfZJXoKCYJRiEXByMZY2QnzE4f4IcGIYyCq37pxoQWY1OBlCeOa2TO0nlqgW4fsACpOlQ--.jpg
//media.inmobalia.com/imgV1/B8vEv5Xh_VThvnEqMx4G0ZxU_YC_pCgmETwWNQKyeMqLb9Afo_WSoi~kcK5mwaepLz96AHEmAzWJQblCNhundhnOIYTFLWoaYUs~b1s7oZjx8DnfOTxxIwIvkk2k~7qhsnLIabqgr431Zq4bDf2rMMJVu3SDRY1t4Vvay5r4v5CpbNVJrHp4~rNqAIteZqm7gbEs7DazwzzR4BzgqwdXsI9eyV3BnihUS31C1nixMCCRaM~I3rOBktE7cbo4PP6PT9gT8d3zQT5k~mnBTx4D2fvI42Y3~pUmlTKBoIproZ2lS49voRgptOoEL70oBeOLBhYUIg--.jpg
//media.inmobalia.com/imgV1/B8vEv5Xh_VThvnEqMx4G0ZxU_YC_pCgmETwWNQKyeMqLb9Afo_WSoi~kcK5mwaepLz96AHEmAzWJQblCNhundhnOIYTFLWoaYUs~b1s7pjqjwh~ipnedebT6TePJNg6dzM188esZFmBkrXLkJLtsbo8R9AflXoSNZV7DPZYzIqtMVtBZC2sTAlPqaDlPGBgSonlrZS8g6Jtr4bPsmHKapwqvRU918fYRBkJfy5koPxWBsYBudhsumDtXBVq7mar69wSAMX0vv8cS~W3_w3z~RTCCPvVHKZm_mTUA16mu9fNXHX_jU28tJmLEUAyrt2j2208uPg--.jpg
//media.inmobalia.com/imgV1/B8vEv5Xh_VThvnEqMx4G0ZxU_YC_pCgmETwWNQKyeMqLb9Afo_WSoi~kcK5mwaepLz96AHEmAzWJQblCNhundhnOIYTFLWoaYUs~b1s7986PIGMXRA0zRujcLob6ZryzlvRPmG4P3Pdb3h5Y6XEEaWanodSeGSZ3B~WDT~gjUrfgK2FiLiIy9D9B0xdz4WoMRn7lebQvl_~S0qi1nkTyT2uDBIoMI4mZgYxBeOQRY_YK_eRJKonnTnp83xw0jLqePoXT1sdSw3Lpr5FrqgWl6Y9luLJqsPotb4fhetgodGg4fs77u2QFPQn8lGNRWPoHCdutzA--.jpg
//media.inmobalia.com/imgV1/B8vEv5Xh_VThvnEqMx4G0ZxU_YC_pCgmETwWNQKyeMqLb9Afo_WSoi~kcK5mwaepLz96AHEmAzWJQblCNhundhnOIYTFLWoaYUs~b1s7o1t2XY95KpBh9q968VpLNjCYJQvXL6l3gFAlDO31rtHodZvDNWizOOgfa7OJQeYJaQG7mCMisvPIztQhMwybnqjw_FEb7JUlc4OZ_XKpdyYqg5qW2yk5HYJbpqp3vAz9NlX0PfZg9Wo~tlwJmns0H6MfyoSjwIb2rNXgYTrYoGpVMq0EeuKi~1uYzO5i1PYCHr~6XO2TOF1o1Crgh1eJ0r13WURKLw--.jpg
//media.inmobalia.com/imgV1/B8vEv5Xh_VThvnEqMx4G0ZxU_YC_pCgmETwWNQKyeMqLb9Afo_WSoi~kcK5mwaepLz96AHEmAzWJQblCNhundhnOIYTFLWoaYUs~b1s7rNqEUhmLHadaQjMvfbhEx8~Q~HnloW4cgZZdqMxXN6Vdquhb1lUfAZpDtT4EJT1IKYqrKfCtHtNappLtt0rbyfWRniQvDjmc0Rx7yYefe3njLc0y4ssl3Vy~FRUssfKp~TQMNwqbgFyLw7LUBUTbknXYqkQMznUC4Yma885oNSd8_JUhmHLzZtM~_YXBNuWVx4Gvp4S0gn9pfZxTHMZfzNoIQqEVLw--.jpg
//media.inmobalia.com/imgV1/B8vEv5Xh_VThvnEqMx4G0ZxU_YC_pCgmETwWNQKyeMqLb9Afo_WSoi~kcK5mwaepLz96AHEmAzWJQblCNhundhnOIYTFLWoaYUs~b1s79CJIsZ~Wf1ANq9zE6sMZQVO8zqToiwMPdeaOV8zKR8b6TuvVlOszQ1Jy5oJgxEiN4YUiaY0D7ah3NgHKX36BpDfL4fzkKe0ESYvj2K9UwaITqO~ATsC9Pf1YB2hGAe6Kto4jTEfLwUtzhlornOhp36c21eYxSUs8G5cYwxlyW8ABrHm83RogHOuccuJyKQM4JGTsrPUz_Rq0NKv7WNpV3h7h8wuOwQ--.jpg
//media.inmobalia.com/imgV1/B8vEv5Xh_VThvnEqMx4G0ZxU_YC_pCgmETwWNQKyeMqLb9Afo_WSoi~kcK5mwaepLz96AHEmAzWJQblCNhundhnOIYTFLWoaYUs~b1s7oZJHWyvV0wwuB4jCPh2ob825GmOjc2k6llNdggAedd~LZSmdN0MjO0yGB9xg5KU0wtBoXVgismJ_5AK3EZSpQ0uVrK4H7yH_OCmLv7OyH8Qh4v5wyazn9hQA_Ne6fV~vzWLqT7~4ccvmQLGSxL~peRBTSxs7Rxsi7oH5UEK2ebKTWJjjLaurBP7urRV55W1xOXJjLlQA3tK68ufur_FMpjy1qL8gjA--.jpg
//media.inmobalia.com/imgV1/B8vEv5Xh_VThvnEqMx4G0ZxU_YC_pCgmETwWNQKyeMqLb9Afo_WSoi~kcK5mwaepLz96AHEmAzWJQblCNhundhnOIYTFLWoaYUs~b1s7987UdlT5pJJnPVhwu2P3z5HbZTBJrdmqkCaEOPmtKqijT5zQdCw9XpChyaPsk1RxoBKm0_8DDZ8W_D1fZqnonWbd~lt7r4VvHZX2lIErxIQNYiwoVDIk8bzIfAXpR77dLohmEt0~lThHRwkIB0FRkW1wMBdoNJszTADKYpVoDyWhFLlhXxw18u8bJGoZ8NW8FF_FNU88UtPX8gfKAKv3DsCUQdrdzQ--.jpg
//media.inmobalia.com/imgV1/B8vEv5Xh_VThvnEqMx4G0ZxU_YC_pCgmETwWNQKyeMqLb9Afo_WSoi~kcK5mwaepLz96AHEmAzWJQblCNhundhnOIYTFLWoaYUs~b1s78xk6TTqZAci8c~OAv2vRJs4QuPXR4ZFDS2Nk16ii~eYo7UwxQrVFMHJ2k8aGlMjjAqhwFtAjuor5fhdqwk~R5DpXHNbtwrwGfdWzOCT1rt~Aq6K8tFCtKvBIcEKA_AMsA_gV2NwZgP6~k1fh8aBLi6MYO4ek8Zr8im8psYfqJAF9EhuzWeAIRcHZPTAhlB22J7uhLg5BhRNYJCRQ7MrBJ7k6UtFEcA--.jpg
//media.inmobalia.com/imgV1/B8vEv5Xh_VThvnEqMx4G0ZxU_YC_pCgmETwWNQKyeMqLb9Afo_WSoi~kcK5mwaepLz96AHEmAzWJQblCNhundhnOIYTFLWoaYUs~b1s7pLoY41aBKBr7NhjFE7mymvK1LdTr6inUguHu4WdXQyUIE3y8jqH9b0OlPmyv1OGESpHimATsFFVvQErGgWUpCBTE5rjtf9qTtFZbf_4eqWImE8ywusb4mjtcHWqqqfjLV6u02tFOWUZVHrnihxIMeP8IzM6nrsNhRGOFqPFJ9rOf9bwpupi0kg2eJQuG3J5QeB9_MPffGq1wPlZLkG5dskW_FOtAtA--.jpg
//media.inmobalia.com/imgV1/B8vEv5Xh_VThvnEqMx4G0ZxU_YC_pCgmETwWNQKyeMqLb9Afo_WSoi~kcK5mwaepLz96AHEmAzWJQblCNhundhnOIYTFLWoaYUs~b1s7rIEMYHtIp~LG7wJA0_lNYFplUchftDKI7W8UDoJzsbcdgyPhgZaSX5ISSaqa_96au_6PW9Zvk5TGyFIZqWpLK9mH7lEKhfFhVTm_5eUd5Yp9UqefyhWo8SX6OHWlJtluHpLPxf~Km~aUS9XH2x7F4BZixl0E3fhWzUxpz9arEyn_LQT~rRKKC4jhzMzL3abUvsVPiOk5dT16qwi9P4h5y7NIu5zyAg--.jpg
//media.inmobalia.com/imgV1/B8vEv5Xh_VThvnEqMx4G0ZxU_YC_pCgmETwWNQKyeMqLb9Afo_WSoi~kcK5mwaepLz96AHEmAzWJQblCNhundhnOIYTFLWoaYUs~b1s78QXfJ8dVSOYmMRoVSeWu_vxy~MneSt9OgG3l~cJ3PMcgNK3oCs5glqQp139rhI8nhpOsQtYx6GmWgkzKQtYF~uqGDYl6UZQ4zXdeFKDqEawtcdta5lN2u_L2u5FkDwuHiOmw9nL5RoRk9VeNVsHWlAIpSpwhsSFydZMNarYw0mw0pEQC8hgumu6PpSv1y4b1WH1bwjIsbJjAbe4efZw3X5BCkHuKmQ--.jpg
//media.inmobalia.com/imgV1/B8vEv5Xh_VThvnEqMx4G0ZxU_YC_pCgmETwWNQKyeMqLb9Afo_WSoi~kcK5mwaepLz96AHEmAzWJQblCNhundhnOIYTFLWoaYUs~b1s7oJexi8GHxrbh2KGo1BLoLVFgHzXbr0JX8SbNeMggqW8dLLR0sDk75rAGD_CIUq2NLEUMaMgBGQeO~xFTBPPZWpXTDPArwu0AGSzIVXEmPwiwGZtgC4aPz4nPn0wnlk5cDSZdkbYpkNIdITOZghRlz0Tyg9yskF~O73oGnm7E_bsZSgIvVz1EDglgOHEVKs_YHcN~COtHR541YOvuwMvcEbxb2AeOvg--.jpg
//media.inmobalia.com/imgV1/B8vEv5Xh_VThvnEqMx4G0ZxU_YC_pCgmETwWNQKyeMqLb9Afo_WSoi~kcK5mwaepLz96AHEmAzWJQblCNhundhnOIYTFLWoaYUs~b1s78GgvinLew9Ne69HzOuUkhD8d7uXZ_1EqgV8uHBBKGxERXIZFihhBZGBaA1qKpIYTuC_uPVqiQH~IJeLYjO2G6R6AN4aXvz_5fdYFH3T6wjOqnw9H0_N~0eVjbXLwiXeyQf6wzyTpGk4NvukU~Nrg3ZXYn1c7CpXcdrhf1xPnymiJxcSnnEs8Am19fjT5Phno5jhBkJ_UCrrth4D2eQTB7EMJc0D7rQ--.jpg
//media.inmobalia.com/imgV1/B8vEv5Xh_VThvnEqMx4G0ZxU_YC_pCgmETwWNQKyeMqLb9Afo_WSoi~kcK5mwaepLz96AHEmAzWJQblCNhundhnOIYTFLWoaYUs~b1s79Cni4JCwODbLOZI0ZapsWfhzvkNnbmAvrwicxI_JlK5OMMPTag7MFxJa60xn52FhxyWyZbAnawotpwZQskOseX1vbpD0zkefRMvrbom~jtFK570iJaa~vXCYtmWm2sL~VnvKjPROiJDrzlKw2Eeo5xBmt6p3FkRDXS7Ez_IvJKliZjh83OUwkvuagwxzzgyf1jQVOGpH6XZN2qHeHdRg3E2Hw4dSKA--.jpg
//media.inmobalia.com/imgV1/B8vEv5Xh_VThvnEqMx4G0ZxU_YC_pCgmETwWNQKyeMqLb9Afo_WSoi~kcK5mwaepLz96AHEmAzWJQblCNhundhnOIYTFLWoaYUs~b1s78GQwgqlxWGgYhzkGs0LggV5j1769P7CL_rkYwedcppAjBxNGRun5LTe5mZ2I_0ukyzQqwF_VfW2ZsndpFz~NdrvVdD86gzzSY5uEgD6lmJXn6G8Kxz9p9Ue18Vkqv6JuuzNbDe18cSLUbvGaJs_1CxXa4z9xWVmU3~I9jGIlb_xI~p~O5Ma9x5kaW8LtpafIFHXm6y1lajh4mEEj~JRM5TeTwMfWkA--.jpg
//media.inmobalia.com/imgV1/B8vEv5Xh_VThvnEqMx4G0ZxU_YC_pCgmETwWNQKyeMqLb9Afo_WSoi~kcK5mwaepLz96AHEmAzWJQblCNhundhnOIYTFLWoaYUs~b1s795NnTdIqs97TImMqnQzZm7xwyOEx_Ah4ad0F2vw8s8Tco77savR2WG5z4rF3xc8uUFDxq347o8Iy9kMevzVf~T5yBP6XhwCN3YjJiRCiafPzifPzBb~tI_sqhJI07CX4~9ueaPeOU7UqtONFwCGpRdHQgRkeA1wkidIztbYIbPVgZDdaTFET4NzQY8O715TUmgfPf~7xMrYb6COHvrEzUVzaSc40Tg--.jpg
//media.inmobalia.com/imgV1/B8vEv5Xh_VThvnEqMx4G0ZxU_YC_pCgmETwWNQKyeMqLb9Afo_WSoi~kcK5mwaepLz96AHEmAzWJQblCNhundhnOIYTFLWoaYUs~b1s78DDtl64D4x1lXbk0EZmp~3Mr0EjCvkdXVgVTobI~FxWmzlbT1ySyPWqjT_IhGjNnb8h2LJ4dMSYPqD9P0nmYyfAh70uUmpYricBF~r2uVexrjDhg02JeVgBoEI6Z9gElhVRcZyUNv19aWz6AqafUz9tM2lUPVVjHlUksaE0blAKtwTwIdWLdC8zg2TZYoDX_M7wNrq4mnnmyRC2vcwqpGjEu83RRfg--.jpg
//media.inmobalia.com/imgV1/B8vEv5Xh_VThvnEqMx4G0ZxU_YC_pCgmETwWNQKyeMqLb9Afo_WSoi~kcK5mwaepLz96AHEmAzWJQblCNhundhnOIYTFLWoaYUs~b1s7pfKL_50PEfiKRbA7nyg79BZnrkzL~5~XOwh8Z__w1Fj2Jto4dKPNwo0Q6WiDR6eeJmEmPp0BztYFuQoEt1yRQLQhb2YCZM~HqtWBHBekWNWnp61D~~L7MHft8DJ~h_~EhSWNfH5KWd4GEafkeTnif8BOKG7wI4sLZbTf6fbN1IPWQoUSTkTPlq5dosKxBd1VWDt5PII9t0rUuaaiT0LolcLKmGuuag--.jpg
//media.inmobalia.com/imgV1/B8vEv5Xh_VThvnEqMx4G0ZxU_YC_pCgmETwWNQKyeMqLb9Afo_WSoi~kcK5mwaepLz96AHEmAzWJQblCNhundhnOIYTFLWoaYUs~b1s780IdHNwfUMasYd_~uYMHhDWeooB6pkBeBKDbnACuHl7EUTFHbyijiTLb3DwYOqCoOhrr9ynsq~UWfL0eQP7aTUxXnYv22AycMwSAxbMIsTzvRB13vhNrj4IXOJuTG20OauKbz~2WMKjBqUzhh45RSiznvcxP2Yj_O~XXoOb6yta~_bdV0tOG~WwhS3OKx0gYLwp8_GA5XgDwzEymotaHTiAT2rLd_g--.jpg
//media.inmobalia.com/imgV1/B8vEv5Xh_VThvnEqMx4G0ZxU_YC_pCgmETwWNQKyeMqLb9Afo_WSoi~kcK5mwaepLz96AHEmAzWJQblCNhundhnOIYTFLWoaYUs~b1s7pa~aELZbf1b0Owv2fd33AbNUj9Iyli_N~Ply7YHx1N6qNtF3C3VoqhG0fA9nee_FgocFH5qv_Qgs0oF7dKtv22juUvyFFz1M5UaLl3VWMUJyL1osMsRczeIgYuODzHNQ8QRAKKIAQifkWRzSMJyHAfB89rcA5JN1chh_2ExZMzdf5F~7QUoOw0z3PhWXRhxHCFwYVjtIj7DqyQa8w2Vu4e0zydosmg--.jpg
//media.inmobalia.com/imgV1/B8vEv5Xh_VThvnEqMx4G0ZxU_YC_pCgmETwWNQKyeMqLb9Afo_WSoi~kcK5mwaepLz96AHEmAzWJQblCNhundhnOIYTFLWoaYUs~b1s780XRrCu7FFcoCcRAFH39SFpOXFH996pxdltntPiIv4XKhYHef87GAzfvloeVnJ9F1WzjE6fSEiR5BKEjd7p_YGMSxAgo~p4kn3KTLMyE80kGbaGMnzRp2kL5pfqZEekXPppRQx7R3VzrqyVAJXe3RhFvGgomLQLPAvIAVktYq3mj48seLqz4WV3NOfAvgMyk8S2gCqEbGOwdTK8VshJbPFSCI3bZWA--.jpg
//media.inmobalia.com/imgV1/B8vEv5Xh_VThvnEqMx4G0ZxU_YC_pCgmETwWNQKyeMqLb9Afo_WSoi~kcK5mwaepLz96AHEmAzWJQblCNhundhnOIYTFLWoaYUs~b1s7pw1uYl~NNzXFaToV3~aPFWtCQxavLTsRhUGO4Hs4gqE4cCpFOUFzGa5fqQtMmfm4UIosjGwLWx_NrkTZWYJwC43PP7InS_9ogYiuR9O3zKX9m2c_tokWU1ZMsegbbmP9XLYlFcGtrWbHIGjCOe8ZtBz9A5mw3E6WD4mNUvkrr3aSKlfZHXN3VV6ixjCud23mA3Tmvs7UMPR_IkXWChtoeGFHQ0N56w--.jpg
//media.inmobalia.com/imgV1/B8vEv5Xh_VThvnEqMx4G0ZxU_YC_pCgmETwWNQKyeMqLb9Afo_WSoi~kcK5mwaepLz96AHEmAzWJQblCNhundhnOIYTFLWoaYUs~b1s7oglt49LWgevpgWttzvIWmcngbspiDsXq7qeTZdOpRvKbdPgdmEelfDJ~OPTUuPeLB9FOMfRPqxs3muO6J5woCTVOQM0Jo~jisKznX55iMunNRvY0unTmH0hlIgjhP4Xb4udNCom3xBlpHON~dvE3rNbOnnEvXcyS_xCp8QYSzSsXrCuE893_eMcuX1ovHPUuwpvhA5KAscGJMgRLVAwG5C2o5T5cig--.jpg
//media.inmobalia.com/imgV1/B8vEv5Xh_VThvnEqMx4G0ZxU_YC_pCgmETwWNQKyeMqLb9Afo_WSoi~kcK5mwaepLz96AHEmAzWJQblCNhundhnOIYTFLWoaYUs~b1s7pfPh5ZCcrbpCwHOWTetPzhc6bM_iMAfagOvt2Vd7aOkEhdJkzOPr6fp1CisIDjjeDxbB4V9J39OJ7KZ96SkC9YmIJa3~Y9Bv63IEadZPw8ePP6H1VEzGCPm4YQWvN0XrgXOwFFMEzEoVNJp4UxRLQn9HSOk~l6BuPlOCSOZdr0D7XqlMkxITnj2e4ywLm5tzH0x0hEuPDpYvhJ~QdF5yV~hGUs9v5Q--.jpg
//media.inmobalia.com/imgV1/B8vEv5Xh_VThvnEqMx4G0ZxU_YC_pCgmETwWNQKyeMqLb9Afo_WSoi~kcK5mwaepLz96AHEmAzWJQblCNhundhnOIYTFLWoaYUs~b1s79tc4bVswvTyPtQsUFvYQIHKMtl9rxfnxMGtvBFZ2feLUopnXcvqKtESHnmGOaFaKNQjELr_It~JOy3fXvHEiwjC5VEoN1Ub70Z6d6V9o3M1LSY0x6RKju1GazhfJ6X2wtj3gD0jwHpcMYIiCCxVrIpHBhoUwDIYCzR~MtuaxLUE_9lbB6c14w0wCptP~KbGyTWVQPemJUmhFgerbtRHTR45QYefxsQ--.jpg
//media.inmobalia.com/imgV1/B8vEv5Xh_VThvnEqMx4G0ZxU_YC_pCgmETwWNQKyeMqLb9Afo_WSoi~kcK5mwaepLz96AHEmAzWJQblCNhundhnOIYTFLWoaYUs~b1s7oJzeGz_ce~Ev4IKFTxu3AXIa6iUkbwxeqNOYfKtFG33RrcWMCf6s8za7Yd1jDkMr2K4HamiWZRYial3ViQTSZ7l0Lld9gXuwV5P4yCp3LnkrXKEkd2dFrzaV36~CIGAYF07I3tT_fV_b6e9GqRVkmll6M_YcDTcYyxlKwbpyEfx4Bkcf0adxHXORYKHxWehDisxiLYVMc8F_AGYT2Cu9O3BF6~Jf5w--.jpg
//media.inmobalia.com/imgV1/B8vEv5Xh_VThvnEqMx4G0ZxU_YC_pCgmETwWNQKyeMqLb9Afo_WSoi~kcK5mwaepLz96AHEmAzWJQblCNhundhnOIYTFLWoaYUs~b1s78QcW8qLaMF8_ybulJoZcDONqWqWHO~kKb6wRNtfwpY4Q0vogecjOJdYXQTcwxeB12B4MvVkd9U0mE4bh8Sh4B3678WSi043q2MEn1tqc_BRH3emCJk7EyGynqty~8s_EiD0QCX58zkn~a4Krx2R96szBr37~uVarCaEv3dZyoJkh7XG8SnWTnLw9aoSvf39cvkdGWwyp~N0TKVuwLrZ1Jt9xD5lUnA--.jpg
//media.inmobalia.com/imgV1/B8vEv5Xh_VThvnEqMx4G0ZxU_YC_pCgmETwWNQKyeMqLb9Afo_WSoi~kcK5mwaepLz96AHEmAzWJQblCNhundhnOIYTFLWoaYUs~b1s78GPG0po_bqDYXI8w~nD65w_FojBuOX7hhwwT1D5Z852pa9K_5GP0Gy6Z4S4BgP31MVdS_S2D4zMRFzrBgSAplB6ieQhdT1cfyF~yGt_Rw2O3DGg7VHC4tusVSKNlVnl1Fhons5anz76z8mzPHsU2NHtaG4_duEyGV4OLfhA7UAWWoAOxzdiM7SjIBQTSBAqHSuXEW3bfHd2zQvp8ySmVaggnNdf3kQ--.jpg
//media.inmobalia.com/imgV1/B8vEv5Xh_VThvnEqMx4G0ZxU_YC_pCgmETwWNQKyeMqLb9Afo_WSoi~kcK5mwaepLz96AHEmAzWJQblCNhundhnOIYTFLWoaYUs~b1s7pL5Ub9KbegfQjPrCoAgufKW0_8GsbcmwO4hF2B8XwAMDOU~qU2os8F~jl5TsidahJly~TwofhBbRp6_7K6dvDNeBvDGMk2n~TD9q4~3ALTvXoiD4cdRLyrTVpVpS_5TKSNi_jo390JR1tKzwKQerH~kEyWfGv3sEBn3Ezfw8yhVYRleZkdOUy1DStRdBV04XowEyKIgyP95BI9_U5yufRm4xaRm3gw--.jpg
//media.inmobalia.com/imgV1/B8vEv5Xh_VThvnEqMx4G0ZxU_YC_pCgmETwWNQKyeMqLb9Afo_WSoi~kcK5mwaepLz96AHEmAzWJQblCNhundhnOIYTFLWoaYUs~b1s7rNs~imDtY83wBe6lxk6l_pBKtrdHd7ikWSVMNFutHnMKUMVg3I81L_0kinfUbtnrW4FtdvA55brW6O7gWhj8RhTgpo9XpM3m4jKQayrA6OjwU9LA4QB2aWoFSaC6sfkfKItSr7tGfoqDnM5gB36XiVTT16U1MEw9jreC~ixgxqjHbVoyUA3JY3NQ~x8lwSWwJa4kyKsIQO8Cs21qQFq_wj_175wA6A--.jpg
//media.inmobalia.com/imgV1/B8vEv5Xh_VThvnEqMx4G0ZxU_YC_pCgmETwWNQKyeMqLb9Afo_WSoi~kcK5mwaepLz96AHEmAzWJQblCNhundhnOIYTFLWoaYUs~b1s7rQ9vMa3FwpX8KVCaLOZJ8xHUbSD~5rwoWeG8FS~gS_QV~uv05LAaJA85ELBoJr3F78YSpjaeQtdqD7ztJkXjgz2foDMmqvkzPkJ_JqvgpAUEut2K_oYLaTkvkmLK2wxkMtsAiaWpNfLqg10TElsDIXX9Eaz1o4d2HiBYu7~~jEmKxaJ3Bsv7l~H9NT_P3~iN3gcJkCK3cTN4__EpqiR_C6bFRfDBSQ--.jpg
//media.inmobalia.com/imgV1/B8vEv5Xh_VThvnEqMx4G0ZxU_YC_pCgmETwWNQKyeMqLb9Afo_WSoi~kcK5mwaepLz96AHEmAzWJQblCNhundhnOIYTFLWoaYUs~b1s7ogufDlpr_b3h5oj5n25nUDxEuAKQq6Mx7_UbPIFKC5wGKTp1Em~NRUQpZR8IXv7oQMQ0caj1majFeGpvyGjxjzX9DAtJ55mXrTHfI8EkE77uoEAiXYEYNWjFcLefC0cRBfrSDcsAUj_CtNFyZWtPBAvVRPVWun148~R3U8sAXPEEl6HD86kFN4ZhWoXPcv3LViJ~G3wjcdtChvdJtw6r1hj2mLOh7A--.jpg
//media.inmobalia.com/imgV1/B8vEv5Xh_VThvnEqMx4G0ZxU_YC_pCgmETwWNQKyeMqLb9Afo_WSoi~kcK5mwaepLz96AHEmAzWJQblCNhundhnOIYTFLWoaYUs~b1s7pOsmmgyvMHGuG3cftK5PdvsJpiSOw620_e_g0hpGtlJWSHq7947Nqn5xQodx~w0QmE2N7wtk00R20kLp7HQUv2F3~20demyz8d31hONWvJMSetE9gkz6fv06HBv5~zM2pUB_~SOY~rqCm5B9_YjEcpL3omcer1wC4vi9DrgbomjhtM4cwWl_0xoCrn9schIsDEhTBqKvICTHYyFLEF3cfeOLlg4nAA--.jpg
//media.inmobalia.com/imgV1/B8vEv5Xh_VThvnEqMx4G0ZxU_YC_pCgmETwWNQKyeMqLb9Afo_WSoi~kcK5mwaepLz96AHEmAzWJQblCNhundhnOIYTFLWoaYUs~b1s7pO0JD9vX3V9Kf7e357X2iUi5pwyBmynOl19rvZn62dcwd51vzQZHAf7iwYRx3leo_aEIiAGCF_Eh96gv5HVWNJU7s1lgszf_29eOvHF9BM1~F4Qxm2Y7XsVOtSw6o1fGLlhAI_4P8BDGxgt92eHetgkv0_98K2uLWPidUKKDwMxpm4nu06bEZVZLDRKz350KKsROeni6VcVEWlS9NMy6YPUHFTZkiQ--.jpg
//media.inmobalia.com/imgV1/B8vEv5Xh_VThvnEqMx4G0ZxU_YC_pCgmETwWNQKyeMqLb9Afo_WSoi~kcK5mwaepLz96AHEmAzWJQblCNhundhnOIYTFLWoaYUs~b1s7o1wiMDBinMhmQoG0xlK9UjLB1kLHXqUzdvpg~P5EgCPCuSdBJUDkh_ozaXyi5VS7IOD9yh_UP~qMplPRcB0lo_Si876PCkCYoGPWQgzy5~LcoL~bdf4r_2dSHDy9qWwm0zh9ZVQ0Kt05KfqGGWLA_sO43~54gU~VlyUIOmUWWbE_H_LwF4ErG3nkesHfvT2G7oBpy5aM~4_kzGKaSfED53JbxPYXPA--.jpg
//media.inmobalia.com/imgV1/B8vEv5Xh_VThvnEqMx4G0ZxU_YC_pCgmETwWNQKyeMqLb9Afo_WSoi~kcK5mwaepLz96AHEmAzWJQblCNhundhnOIYTFLWoaYUs~b1s7pL5T81WGzfwfieDBX5EuBgGvniYO3Hq44_ni~3SgtPlcdrAZ8obZ136YUZ3Nref5JtyRItmvqbZIDddc5hWY1O6fmkJKcgoNcZvFMryC~NM7qsurJsZ8BqZ6s5If1IX~scRtzTR7PQeh6j8~p5mbqn0kl_p38LaUOETozNr2dIbPe8mYkZVjL9YCSp_qNvqh9dhklzqbFLXxVvQvIvzpHZj7ebtp_w--.jpg
Hacienda las Chapas, Marbella East
Villa
2.650.000 €
Superb villa with sea views in Hacienda Las Chapas, Marbella
Fantastic villa located in one of the most charming urbanisation in Marbella East, in Hacienda Las Chapas.
The property, built in Mediterranean style, enjoys a modern interior turning the whole into a cozy and modern house in which no detail has been left to chance.
On the main floor, through a beautiful entrance hall we access the house, where we find a guest toilet, bedroom with en-suite bathroom, two bedrooms sharing a bathroom, large fully equipped kitchen with separate entrance, cosy living room with fireplace and a separate dining room connected to the kitchen and with access to a large covered terrace, swimming pool and gardens of the house.
On the upper floor of the house, a beautiful master suite with two dressing rooms and a private terrace with magnificent panoramic sea and mountain views.
On the lower level of the house, a gymnasium, a toilet, en-suite bedroom for guests, office and a wonderful cinema room. From this level we have direct access to the garden.
Closed garage for two cars and parking area for several more vehicles.
A modern and cozy house to live all year round or as a second residence in Hacienda las Chapas.
REFERENCE

208-01347P

bedrooms

5

bathrooms

4
built

665m²

plot

2.225m²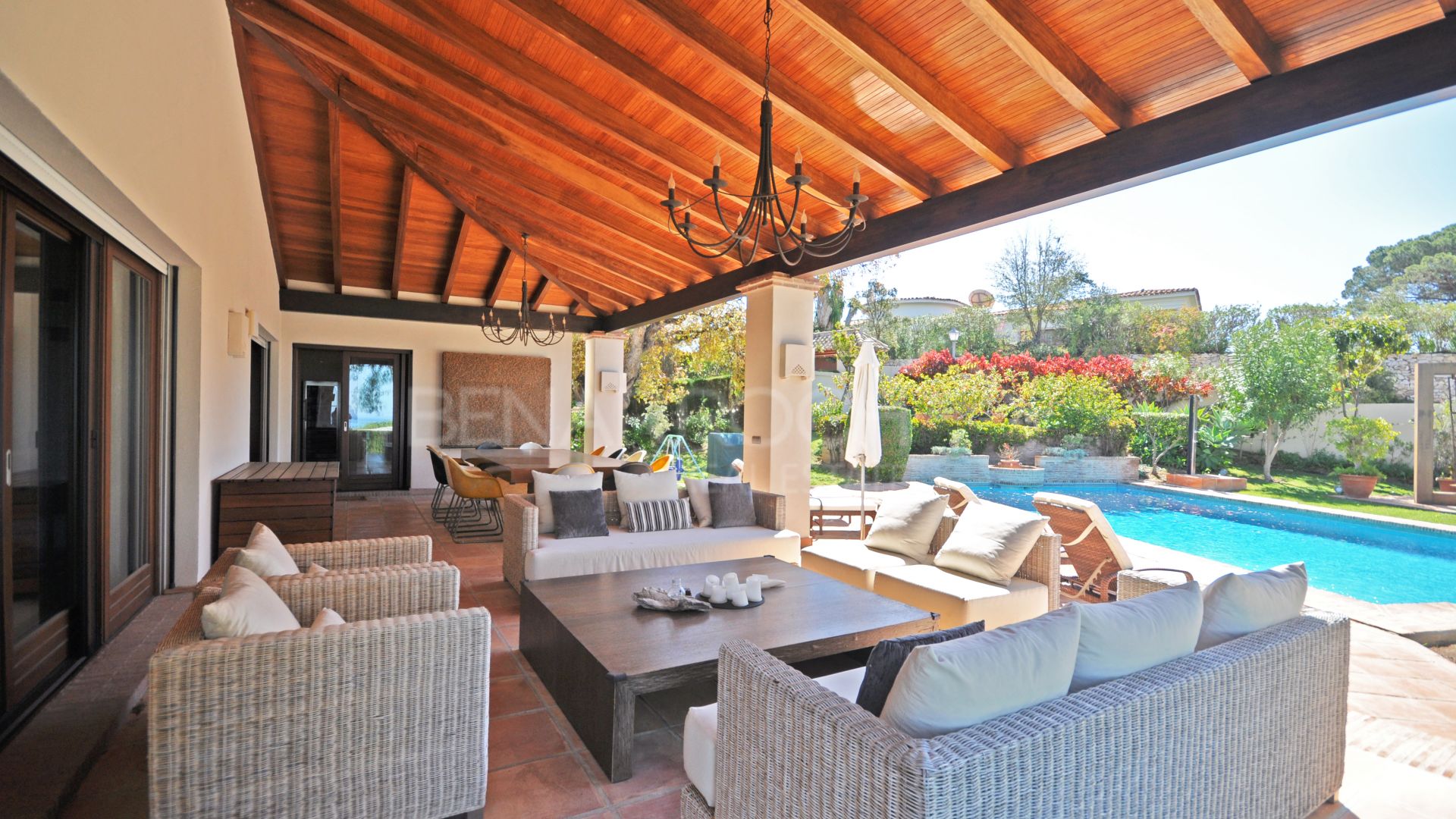 Video Villa
Video of Marbella East Area
similar properties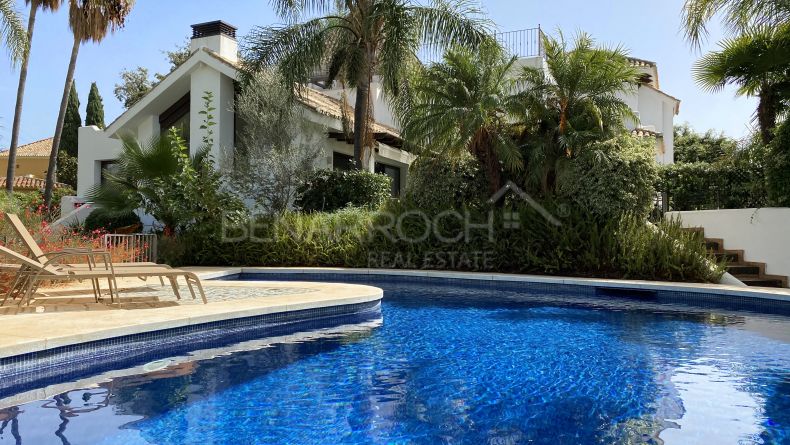 1.850.000 €
Villa located in the urbanization El Rosario in Marbella East, a very quiet residential area and close to all kinds of services, ...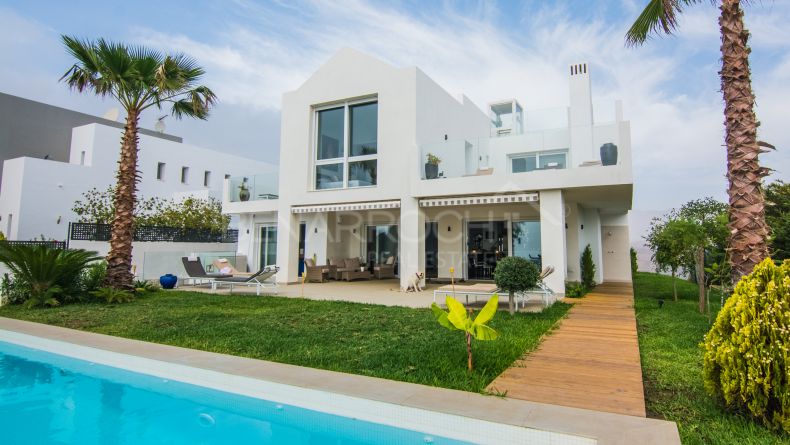 1.450.000 €
New construction villa in La Mairena urbanization in Marbella East, a modern style property with amazing views to the mountains ...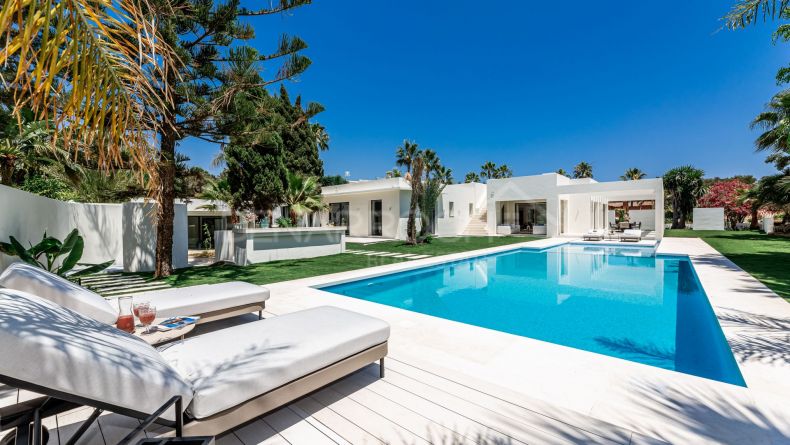 3.995.000 €

reduced from 4.600.000 €
Property located a few meters from the beach on a wonderful plot of 2.500 m2, in Marbesa, Marbella East.In this newly built house ...